Happy (almost) Halloween everybody! To me, it's always been a shame that makeup brands have taken this long to get on the Halloween bandwagon. Fortunately, Lunar Beauty made it a top priority last year, making the Moon Spell palette their main Holiday release. Honestly? You love to see it.
I did buy the Moon Spell palette when it launched last year. And while I have used it throughout the year, I have spent the last month really going in deep with it. And I can't wait to talk about it. So, if you want to know of Lunar Beauty has made the quintessential Halloween palette? Just keep reading!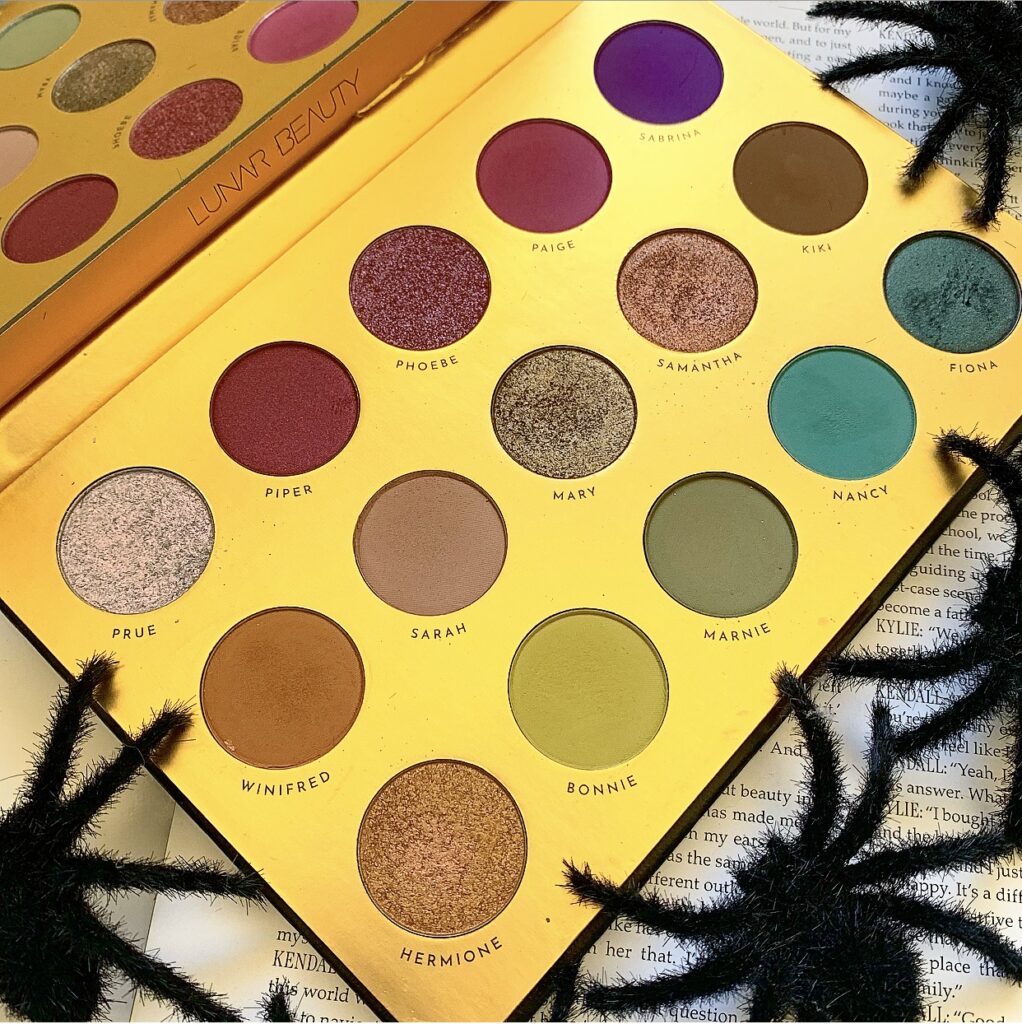 LUNAR BEAUTY MOON SPELL COLOUR EYESHADOW PALETTE – $74.00 – glamraider.com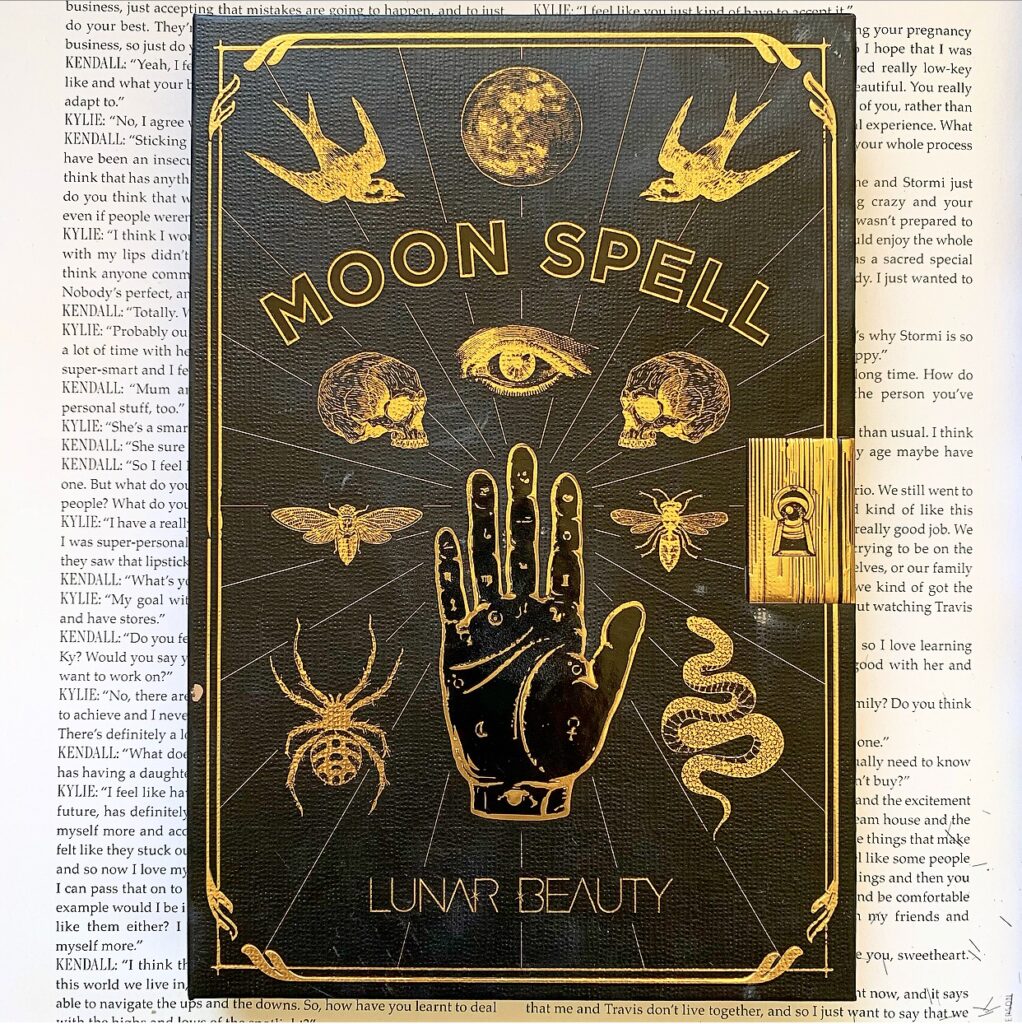 Starting with the packaging, and right off the bat, it's easily some of the coolest and fun packaging I've seen for an eyeshadow palette. It actually looks like a grimoire or spellbook. Right down to the 'latch' on the right hand side and the page details on the sides of the palette. It's incredibly well thought out. The Moon Spell palette is cruelty free, vegan and the palette contains 18.75g of product.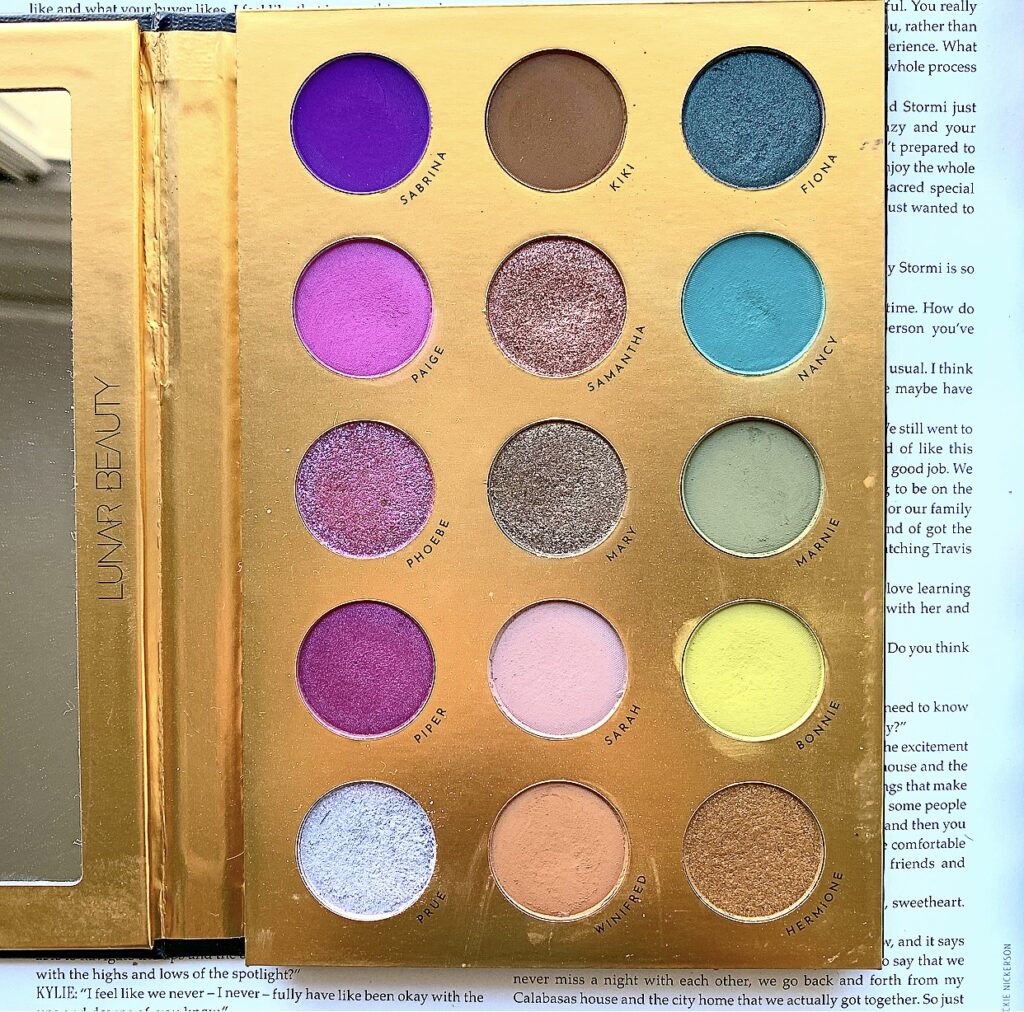 The inside layout is a little more simple. The Moon Spell palette contains 15 eyeshadows. Three rows of five round panned shadows. One thing that I utterly adore is the shade names. Growing up as a 90's kid, I watched a lot of teen witch shows like Sabrina and Charmed (still do tbh). So I love that all of the shadows are named after famous Movie and TV witches.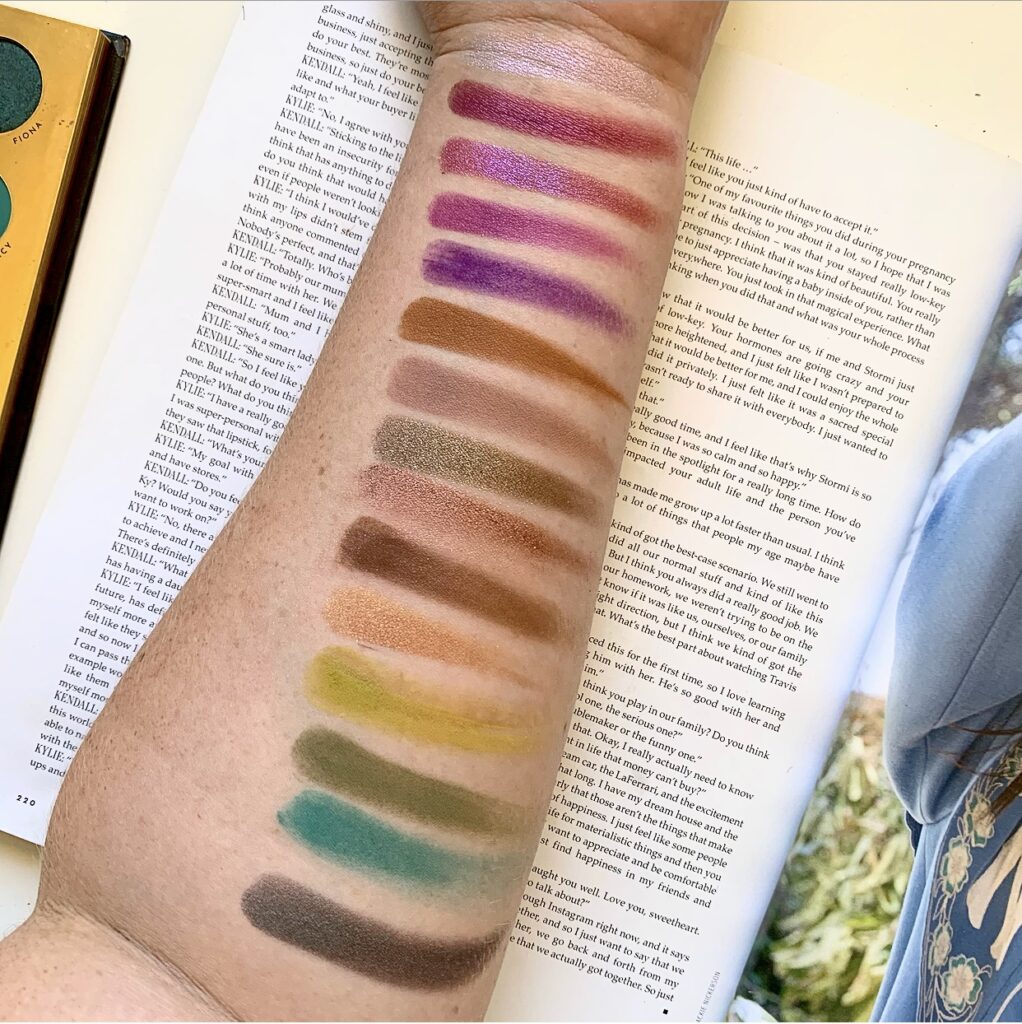 As previously mentioned, the Moon Spell palette has 15 shades, eight mattes, three shimmers and four glitter metallics. And the colour story is very unique. Each row could be used as it's own five pan palette. The first row consists of vibrant berry and purple shades. The second row is your more everyday neutral shades. And the third row has some cool swampy green and teal shades. I love how MannyMUA (Lunar Beauty's owner) has thought somewhat out of the box with this palette. These are colours that I would associate with Halloween, I've just never seen them together in a palette like this before.
I'll start with the purple row first. And I won't lie, this ended up being my favourite row of the three! I'm already a sucker for a good purple eyeshadow and they nailed it with this formula. The standout shades here are Piper, Phoebe and Paige. Both of which applied beautifully to the eye. I also didn't have a lot of glitter fallout with Prue either. In fact, all of the shimmers and most of the glitter metallics performed very well across the palette. Sabrina looks bad in the swatch, but it's far better applied to the eye. One thing I will note with the purples is that because this is a vegan formula, I did experience some staining with Paige and Sabrina.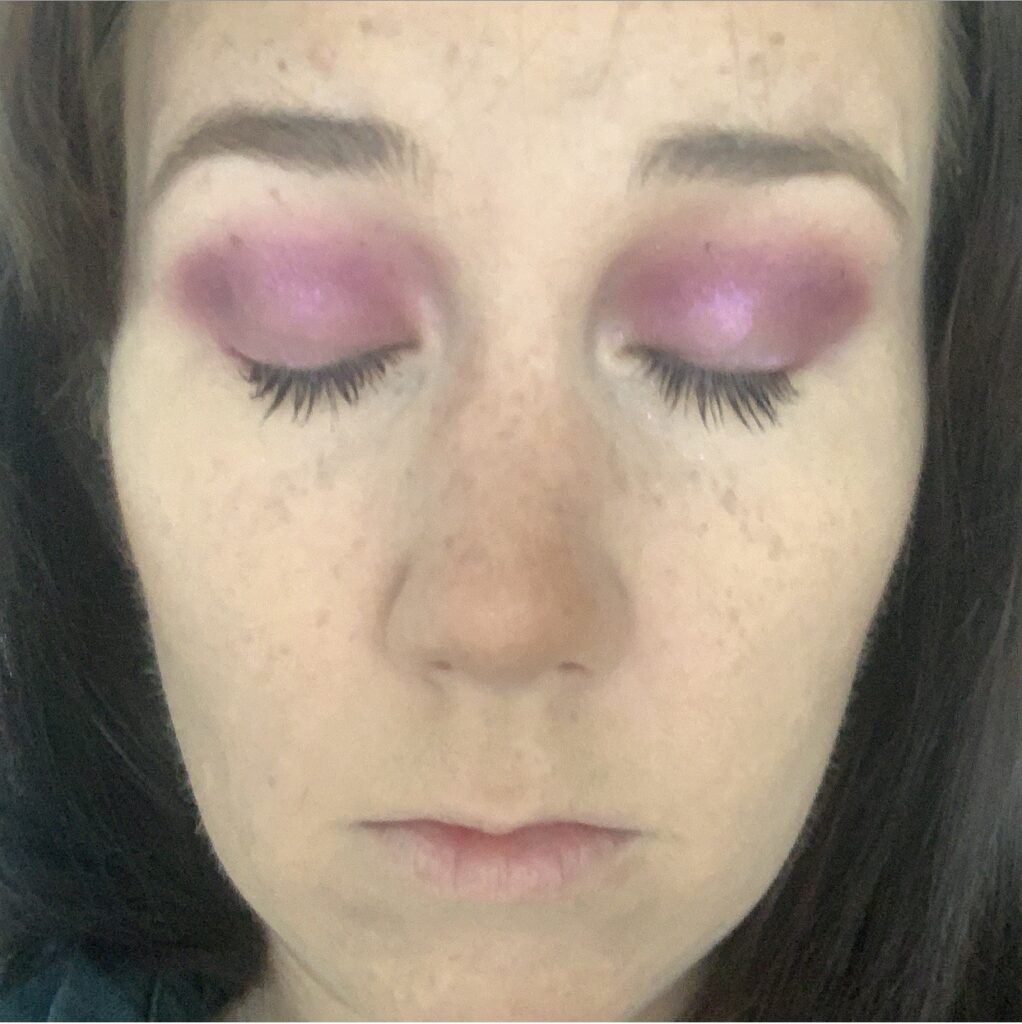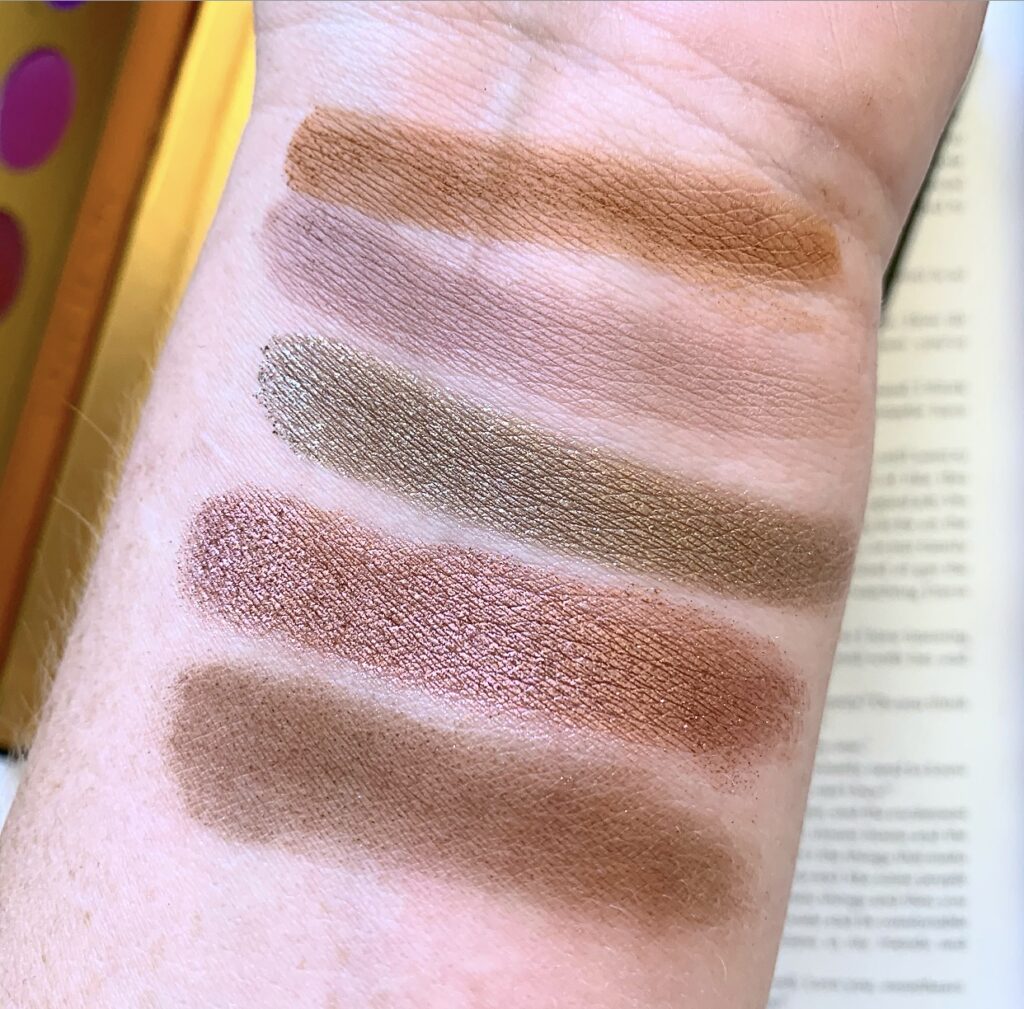 I do like that the palette has this neutral row. Both Winifred and Sarah were shades I often used in the crease to use as transition shades. And the shimmer shades work well with the more swampy greens of the bottom row. This row also had one of my favourite shades in Samantha. My god, what a gorgeous, creamy rose gold. I loved this shade just blown out on the lid. Kiki was also a shade that didn't swatch well, but applied nicely to the eye.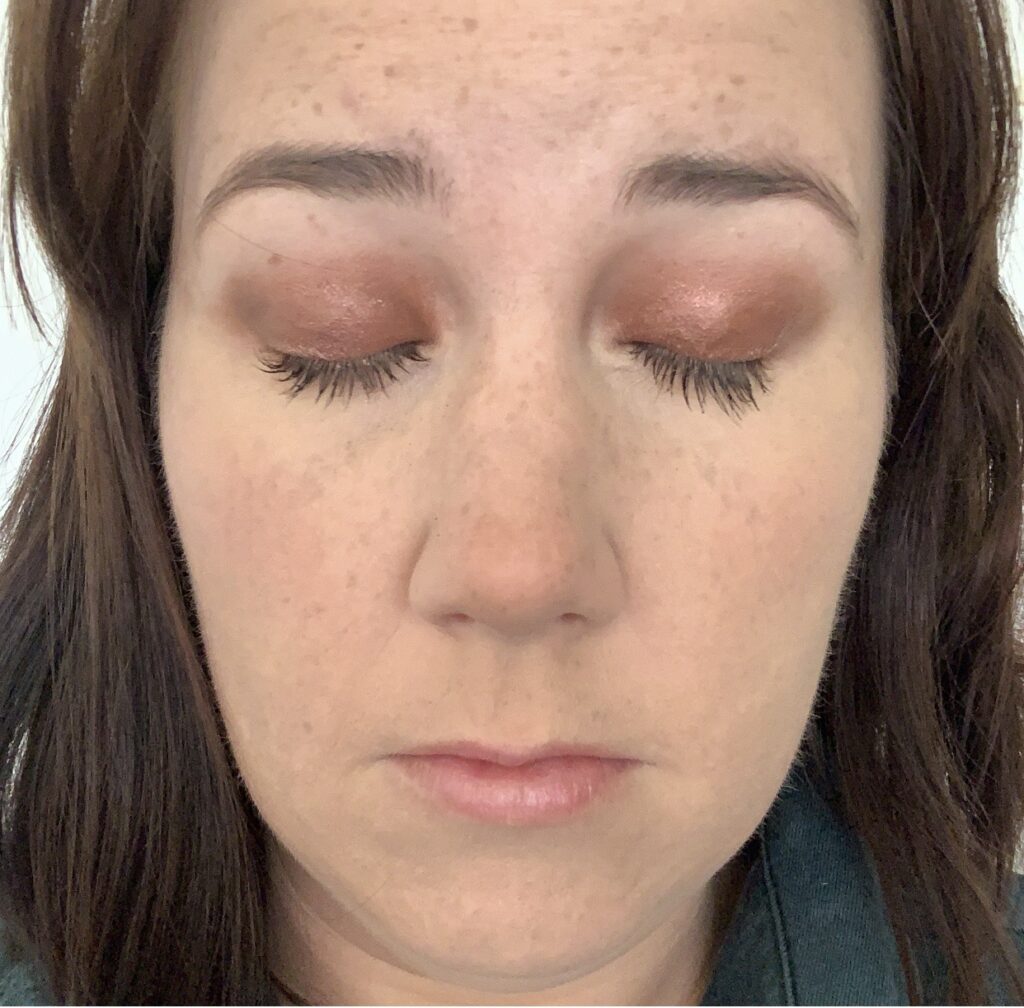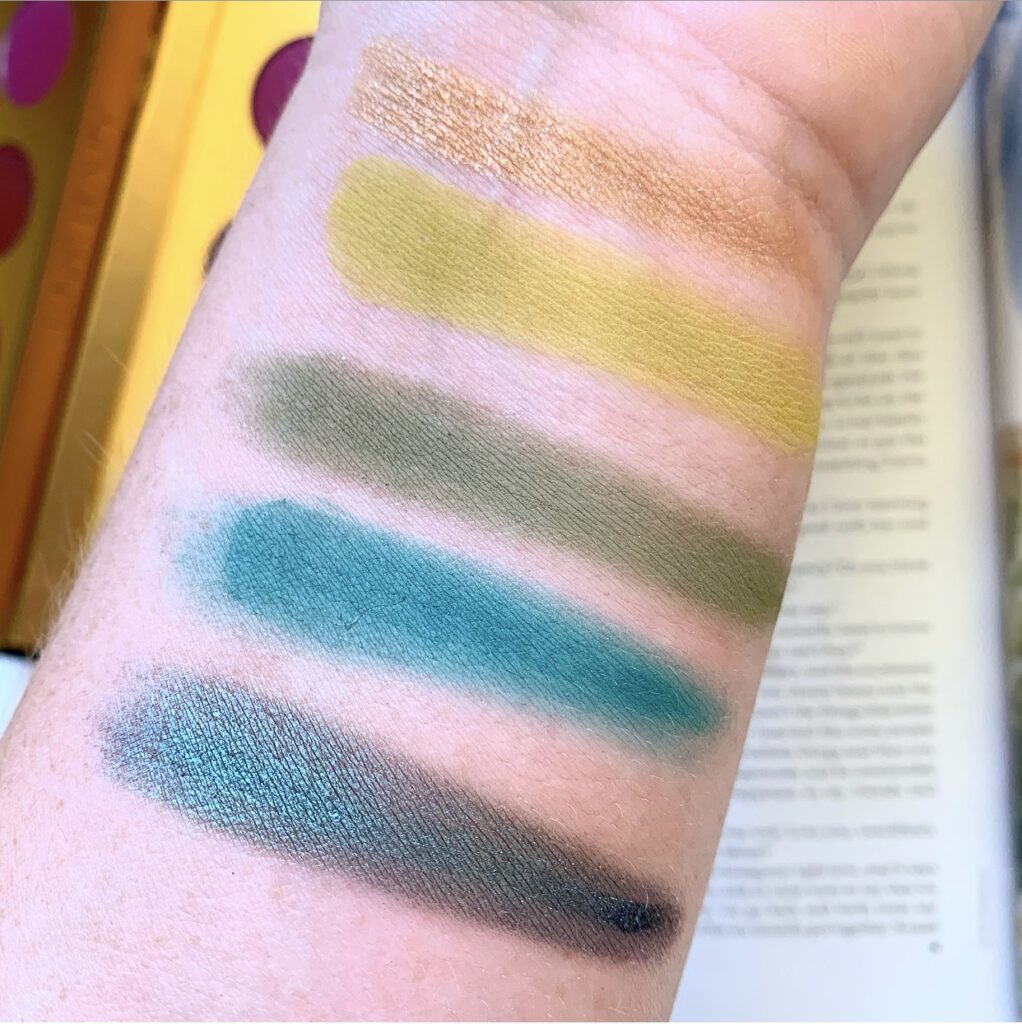 Now, I won't lie, when this palette first launched, I was deep in my green eyeshadow obsession. So this was the row that sold me on this palette in the first place. And they are great shadows, I just don't go for them as often as I do the purple row. But I'm always able to make fun looks when I do use the third row. Bonnie is such a great shade for Halloween. That chartreuse green is so cool and incredibly pigmented. I also love Nancy. I used it as a winged liner and it had excellent staying power through the day. Out of the whole palette, Hermione is probably the weakest shade. It's not bad, but it doesn't have the same creaminess as some of the other metallics. I more often than not use it as a topper shade to complete a look and for that, it works well.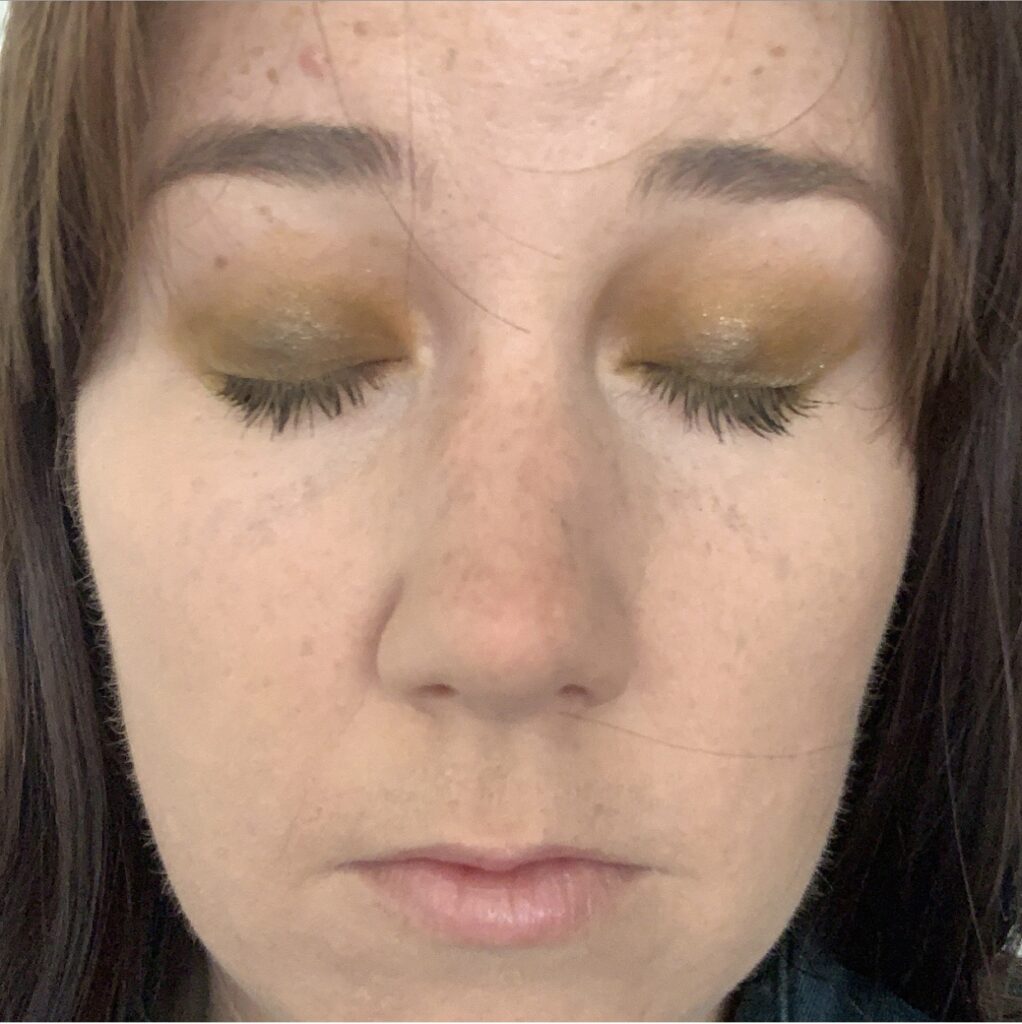 The staying power on these shadows is also noteworthy. The shimmers don't crease all that much on me at all. And the mattes don't experience much fading throughout the day. I have used these shadows with and without primer and both times, I'm usually happy with my eye look at the end of the day.
All in all, the Moon Spell gets two spooky thumbs up from me. It's such a well thought out palette that can be used anytime of the year! I'm definitely interested in trying more from Lunar Beauty and am excited to see what they do next. Have you tried the Moon Spell Palette? Let me know your thoughts down below. Now, go forth and happy a spooky good time this weekend!
Cheers and love
Emmie xo