My lifelong quest to find the perfect mascara continues. And I have have three new ones that I've spent the last month trying out. All three are on the pricier end and all three I have pretty definitive thoughts on. Now, seeing as you liked the format of my last mascara recap so much, this will be more of that deep dive style. And once again, I'll be ordering these from least favourite to favourite. So, if you want to know about the mascaras I'm using, just keep reading!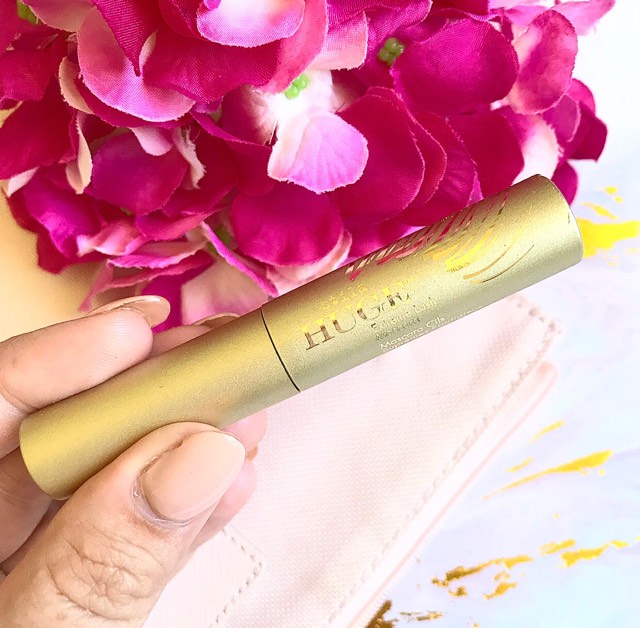 STILA HUGE EXTREME LASH MASCARA – $35.00 – mecca.com.au
So… I didn't even know that Stila had a mascara in their line until I tried this one out. And after trying it for the last few weeks, I think they need to go back to the drawing board because this one is a disaster!
Now, on paper, this mascara should be great for me. The packaging is cute, the wand is that lovely hourglass shape with natural bristles, and the formula is rich in jet black pigment.
But it's that jet black formula that lets it down. It's so thick and creamy that I spend more time scraping product off the brush than I do using it on my lashes. And when I do use it, it's clump city. After a few hours, those clumps end up flaking off and smudging under my eyes. Leaving me looking like a dang Panda by 5pm.
I tried this one under quite a few different circumstances (makeup, no makeup) and it didn't make any difference. The only way I would recommend this is if you REALLY like volumising mascaras and can tolerate smudging more than I can.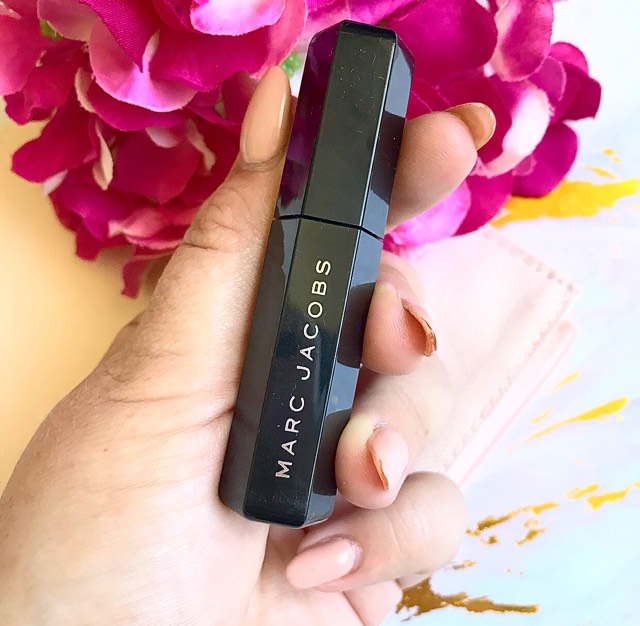 MARC JACOBS VELVET NOIR MASCARA – $39.00 – sephora.com.au
I'm going to get my butt kicked for this, so I might as well say it. I don't like this one either. I know! I'm just as shocked as you are! And this kinda kills me because I know how beloved this mascara is here in the international beauty community.
Again, on paper, I should love this one. And I almost do. Everything about it is great for me. The wand is a good size and shape (natural bristles and hourglass shape), the formula is smooth and insanely pigmented, and it gives my lashes the right amount of volume, separation and length for me.
My issue with the Velvet Noir mascara is that it flakes on me. Badly. I without fail find little black specks of product under my eyes within a few hours of wear. It also smudges up a storm on me on both the undereye and eyelid area. A part of me did try to ignore all of this at first because it did make my lashes look fantastic and I tried hard to love it. But ultimately, it's to severe of an issue for me to ignore. A genuine shame for me.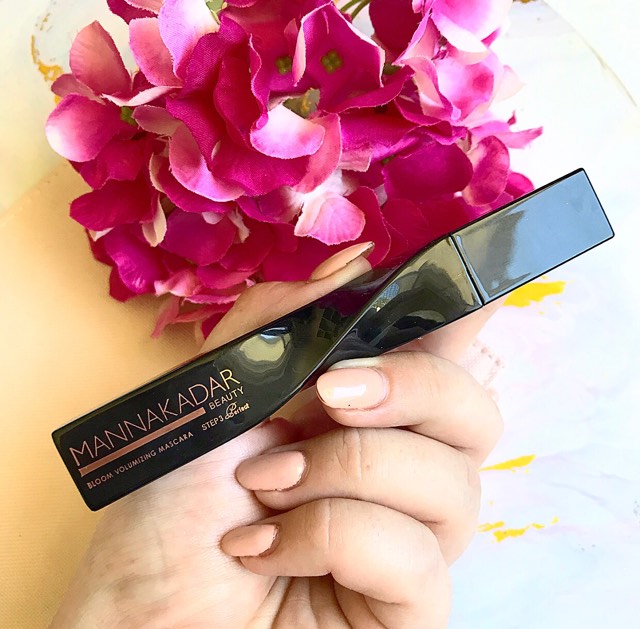 MANNA KADAR BEAUTY BLOOM VOLUMIZING MASCARA – $29.00US – mannakadarcosmetics.com
This is the one I had the least amount of expectations for. As Manar Kadar is a brand that I'm not all that familiar with. And it kinda ended up being my favourite of the three. Having said that, I still had a couple of issues with this mascara, but compared to the other three, this one was at the very least good.
When I first received this mascara in the mail (this was a BellaBox item), I was initially put off by the brush. It has the nice, natural bristles, but I hated the shape. It's a smaller wand, but it's spaced out weirdly and as a result, it's a bit difficult for me to use.
The other thing I was worried about is the fact that this was actually a fiber mascara. I've had a lot of problems with fiber mascaras in the past so I was worried about getting it in my eyes. Fortunately, this isn't the flaky kind of fibers. In all actuality, once this mascara has been applied, it doesn't really budge or move at all. There is no transfer, no smudging. Nothing! I was very impressed with the overall wear.
You may have noticed that I haven't spoken about the overall effect this has on my lashes. And that's because there isn't much to say. The mascara I would compare this to would be the Maybelline Great Lash. It does give good length and separation. But that's about it. I have mostly been wearing this on work days where I don't want to wear anything to extreme and it does the job.
And that's just about it! What mascaras have you been trying at the moment? I would love to hear your recommendations so I can add them to the list. Until next time.
Cheers and love
Emmie xo