It's been a while since I did a good mascara roundup and I have three that I've been testing out at the moment. And wouldn't you know it, the three mascaras I've been trying have quite a bit in common. All three are drugstore, they are cruelty free and they are all from Australian brands! How cool is that?
So, normally, I would rank them from worst to best. But seeing as they are all (spoiler alert!) pretty great mascaras, I figured I would go from most affordable to most pricey. So, if you wanna find out about some pretty rad mascaras, just keep reading!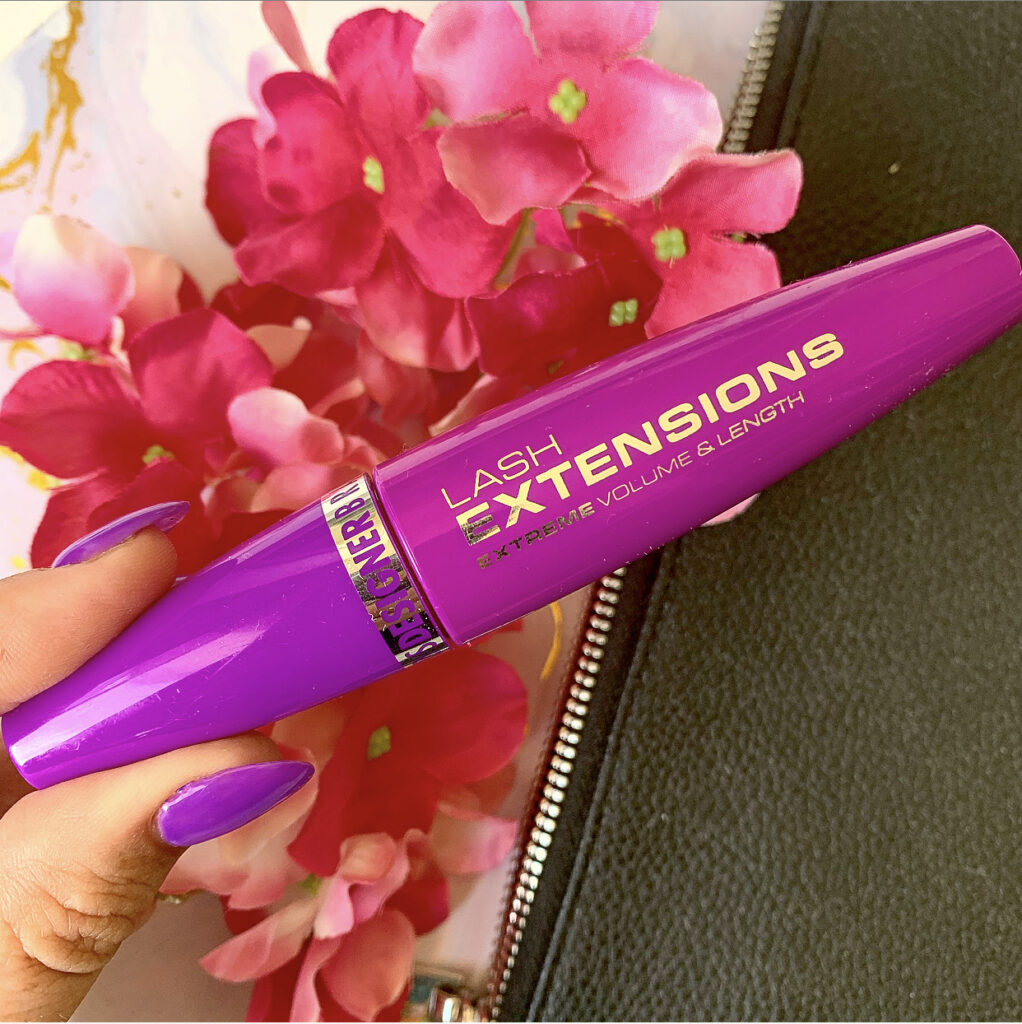 DESIGNER BRANDS LASH EXTENSIONS MASCARA – $9.99
The most affordable mascara in the line up, the Designer Brands Lash Extension Mascara is described as being an alternative to tubing mascaras due to its volume building microfibres. I don't know about that claim personally, but there are things about this mascara that I genuinely like.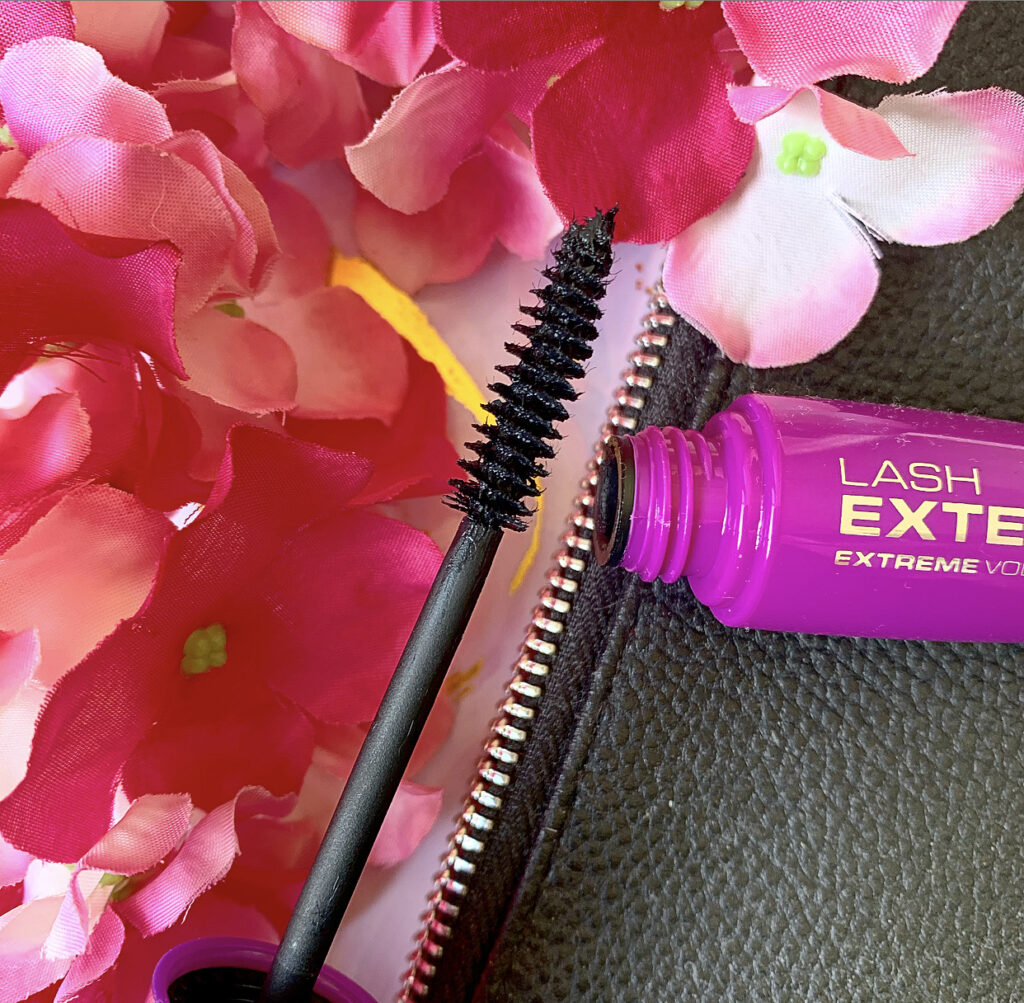 The wand on this mascara has natural bristles, it's on the skinny side and it has a slight tip on the end to help reach the inner corner lashes. The formula itself appears to be nice and creamy. Though if you look closely, you can see the actual microfibres on the wand.
This mascara definitely benefits from two coats. The first coat gets you very good separation while the second one brings on the volume. Having said that, it's still not the most volumizing mascara that I've ever tried. Once it's on the lashes though, it doesn't budge! I was genuinely impressed at how long this wore without transferring or flaking (well over 12 hours on a 40+ degree day). It's also very easy to remove at the end of the day. Despite the fact that this one needs a bit of work, I still quite like it.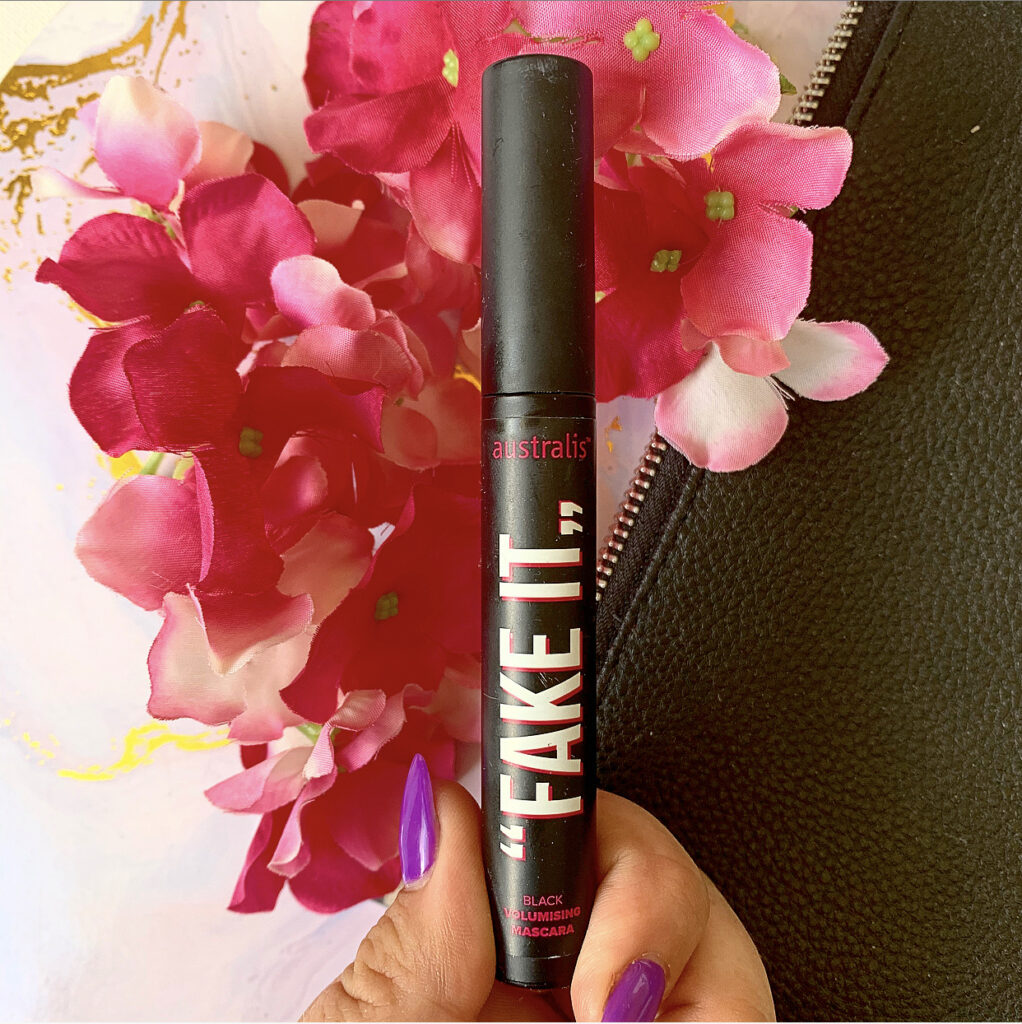 AUSTRALIS FAKE IT! VOLUMIZING MASCARA – $17.95
This one came highly requested from you guys so I definitely wanted to take my time with it and get a good feel for it. This one definitely was the most volumizing of the three mascaras I'll be talking out, but there are a few caveats.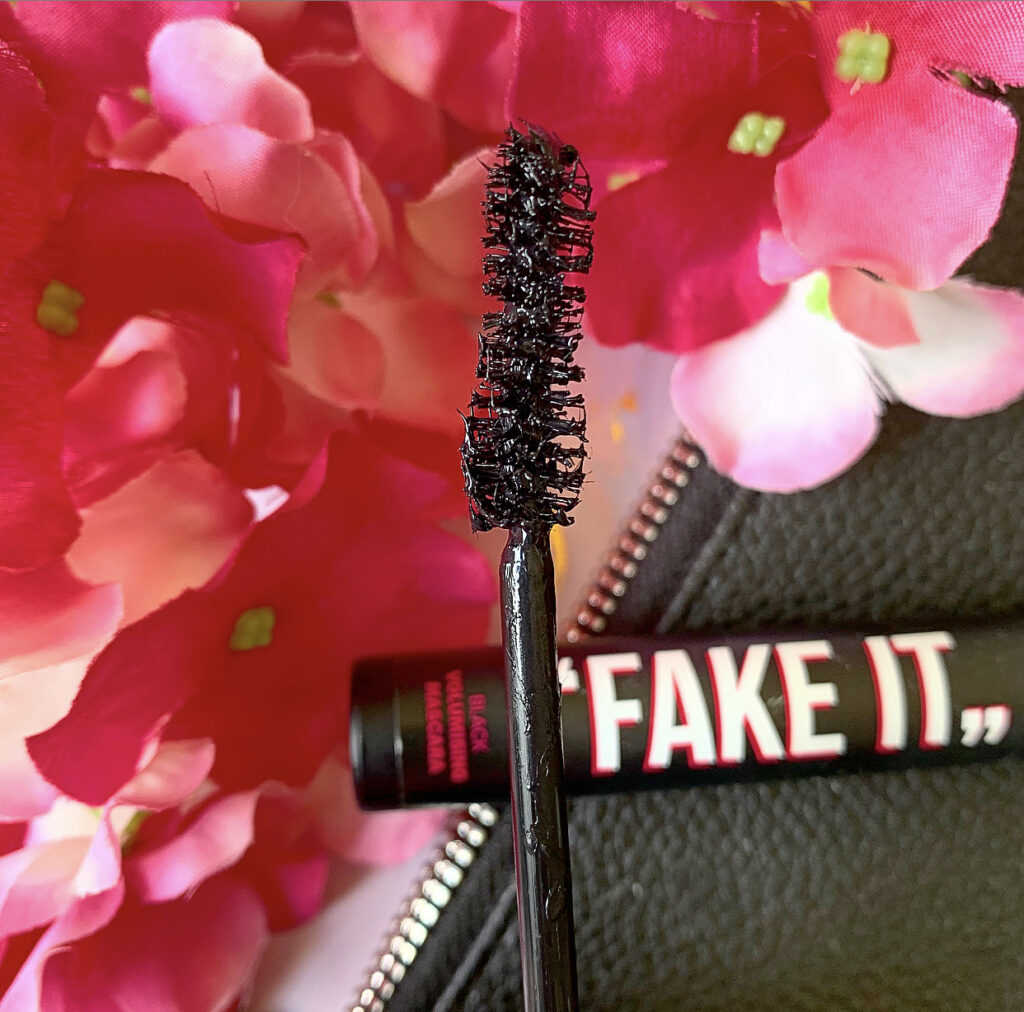 The wand on this isn't my favourite. It's a natural bristle wand, but the bristles are spaced fairly far apart and it doesn't taper off. Which meant I had a hard time reaching my inner corner/lower lash area. Coupled with the fact that the formula is quite thin and wet, and you have a recipe for getting black dots all over your eye area. It wasn't a deal breaker for me, but I know for some of you it will be.
The saving grace is that once it does dry down, it has a pretty good wear time. It didn't smudge or transfer and because it's so thin, it was like a mini lash lift. I got really great volume, as previously mentioned, but it also separated my lashes and gave them almost a fluttery effect. I do sincerely love the way this makes my lashes look. I just wish the wand wasn't so fiddly.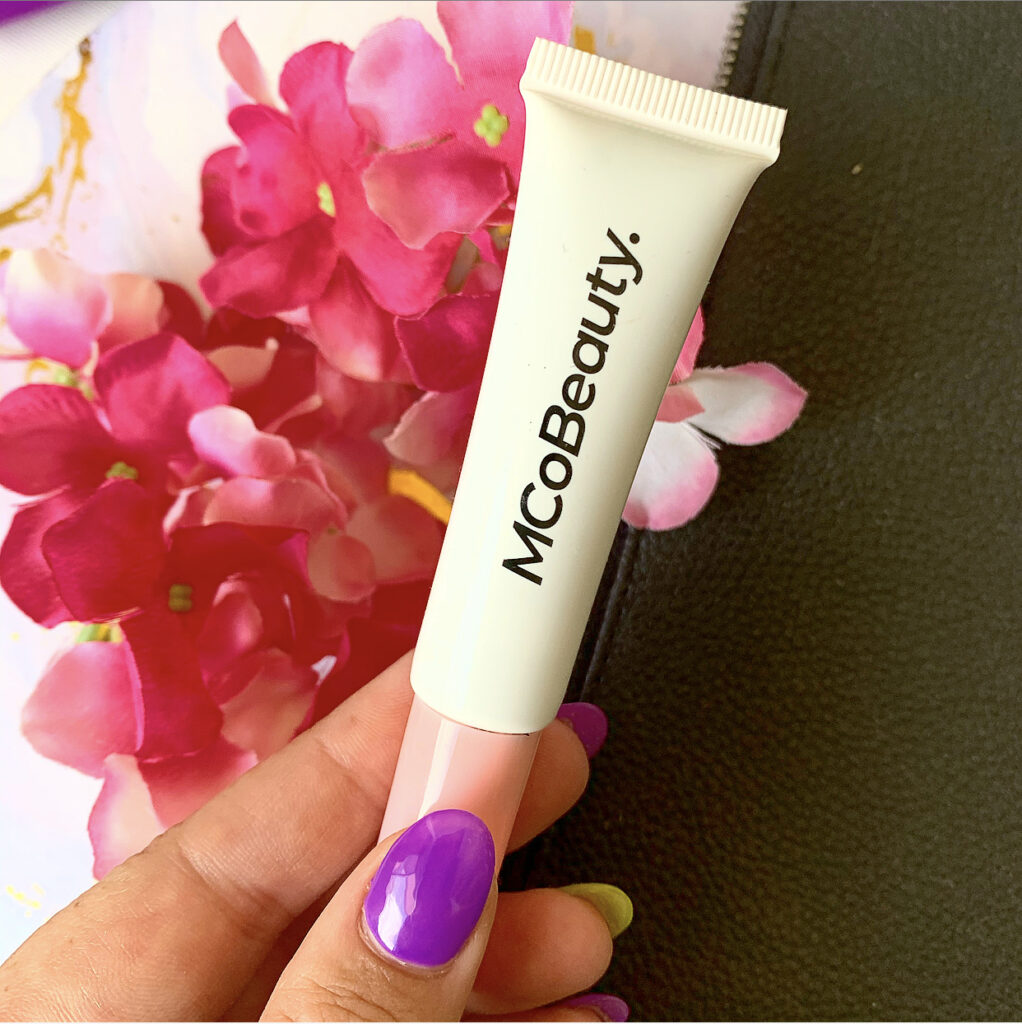 MCO BEAUTY ULTRA CURL 4 in 1 MASCARA – $22.00
Those who have been following me for a while will know that I don't have the best history with Model Co's (now known as MCoBeauty) mascara's. They have always rubbed me the wrong way. And by that, I mean rubbed off all under my eyes. But I had heard from you guys that the 4 in 1 mascara was actually really good. And you know what? I agree!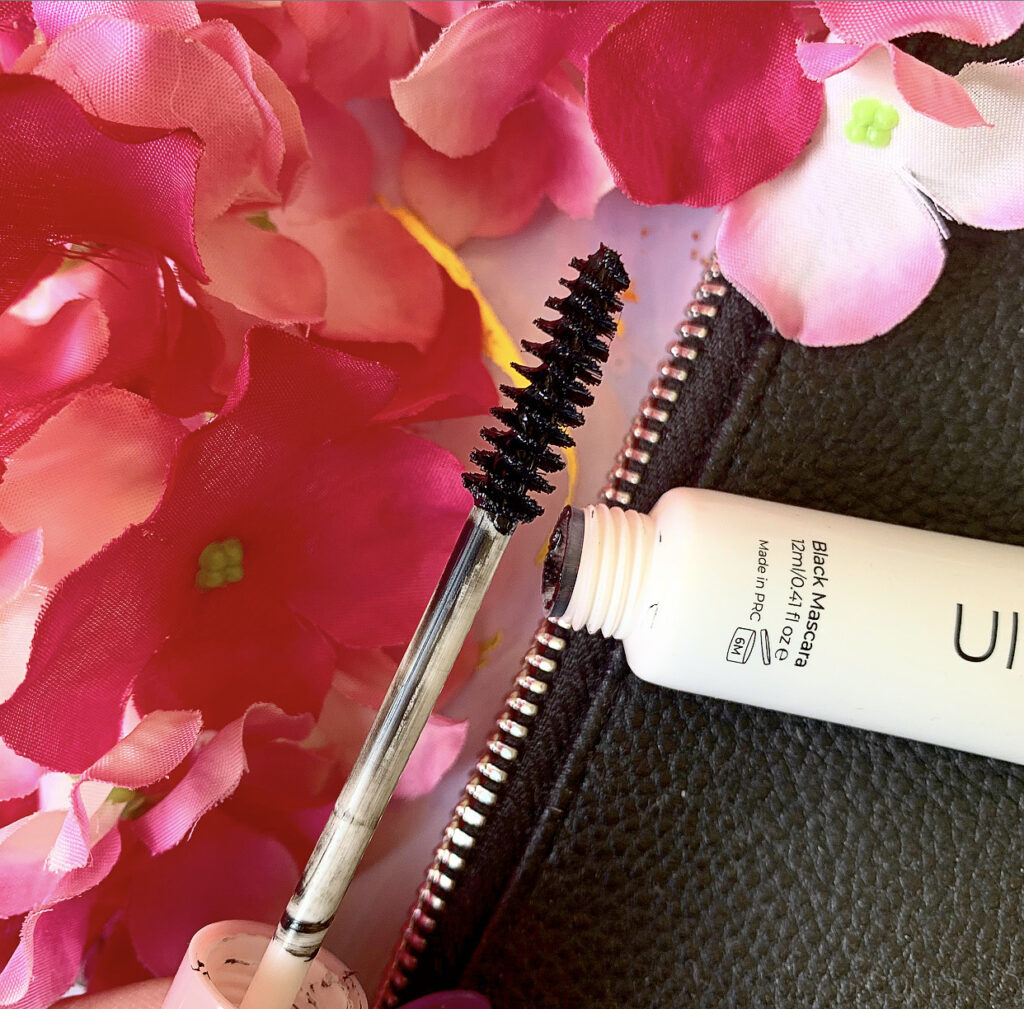 The wand on this one is somewhat interesting in that it's similar to my beloved Hourglass Caution mascara. On one side, the bristles are dense and close together, which helps with building volume. And the other side, the bristles are more spread out, helping with length and separation. To get the best results, I do recommend going in with two coats. Once to get some length and then again to add volume. It's smaller size also means that it's ideal for the lower lash line.
The formula on this one appears to be somewhere in the middle of the two other mascaras. It's not super thin, but it's not thick either. It's also supposed to leave a glossy black finish to your lashes. I don't see it personally, though I will say that the formula is very black.
The thing that impressed me the most is the wear time. I hate sounding like a broken record, but sing along if you know the words! No smudging, no flaking, no transfer after 10 hours of wear! And this is a first for me with this brand too! This one I probably will pick up again. But when it's on special, of course!
And that's the end of another Mascara Round Up! As always, let me know which mascaras you want me to check out down below. And also, tell me about your mascara faves!
Cheers and love
Emmie xo