It's been a hot minute since I last did a foundation review. Truth be told, with everything that has been going on this year, I've been wear less and less makeup. Especially foundations. So, I decided to get my butt back in the game and what do you know. A drugstore makeup brand that I genuinely like has launched their very first liquid foundation!
So, for those who aren't familiar with McoBeauty, they are the sister brand to ModelCo Beauty. They specialize in makeup that is affordable, but also practical and fun to use. They have had quite a few products that I have wound up loving. So I knew I had to give their newest launch, the Ultrastay Flawless foundation, a go. I've been testing it for the last few weeks and I have some thoughts. So, if you want to know if McoBeauty's newest launch leaves me feeling flawless, just keep reading!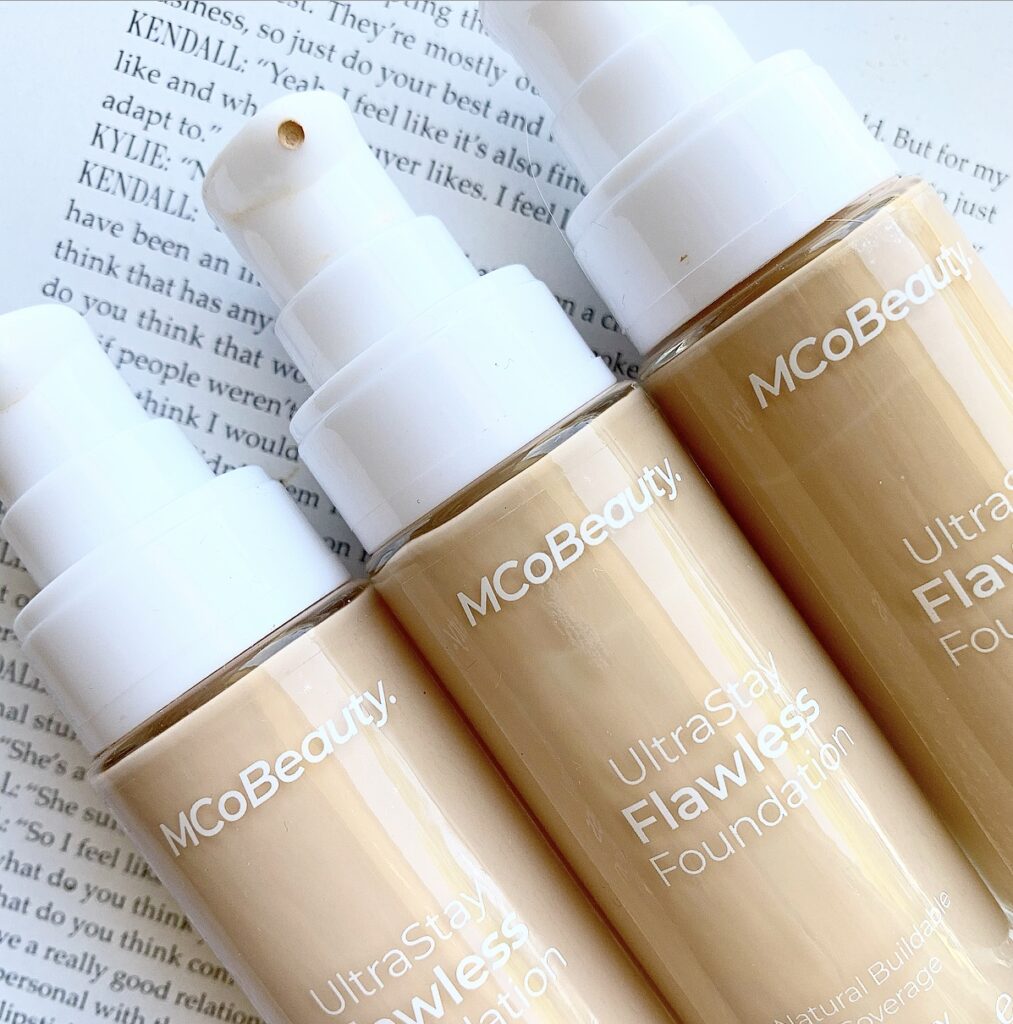 MCOBEAUTY ULTRASTAY FLAWLESS FOUNDATION – $28.00 – mcobeauty.com.au (10 shades available)
Starting with the packaging, the Ultrastay Flawless Foundation is housed in a simple, glass bottle. The glass does feel on the thinner side, so I might not take this traveling with me. But I do like that the pump is ergonomically designed to sit your finger comfortably on there. The Ultrastay Flawless Foundation is vegan, cruelty free and contains 30ml of product.
The foundation does boast some interesting benefits that I thought were worth noting. It has Ginsing (brightening), Chamomile (soothing), Pomegranate extract (high in antioxidants) and Calendula extract (more soothing). The formula is non-comedogenic and boasts 24 hour wear (Em's note. Please don't wear your foundation for 24 hours, Always double cleanse).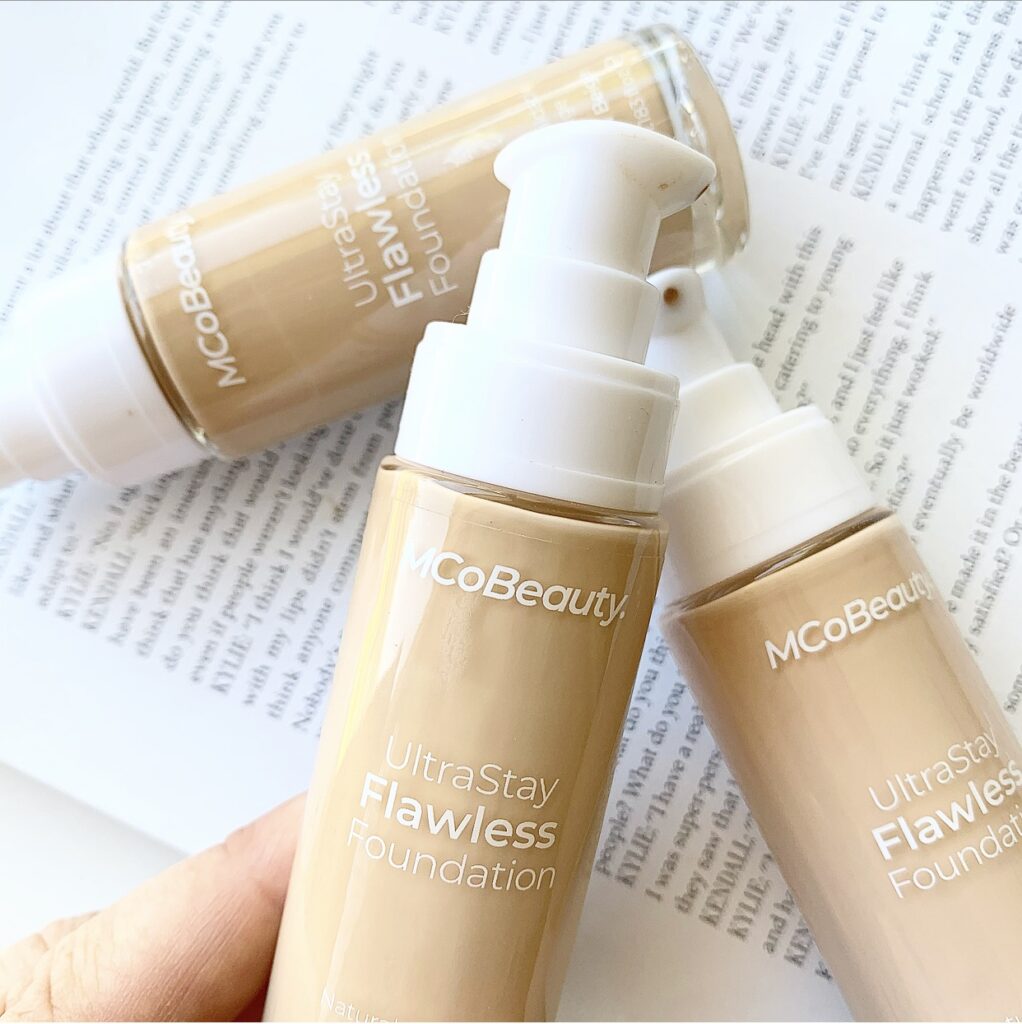 The Ultrastay Flawless foundation only has 10 shades at the time of writing And even though the deeper shades do go surprisingly deep (Bronze is the deepest shade), there is definite room for improvement in the medium/deep shade ranges. There is also a significant gap in terms of lighter shades as well, in my opinion. With Classic Ivory being too dark for some of my lightest skinned friends. I do sincerely hope that this is addressed and that more shades are added.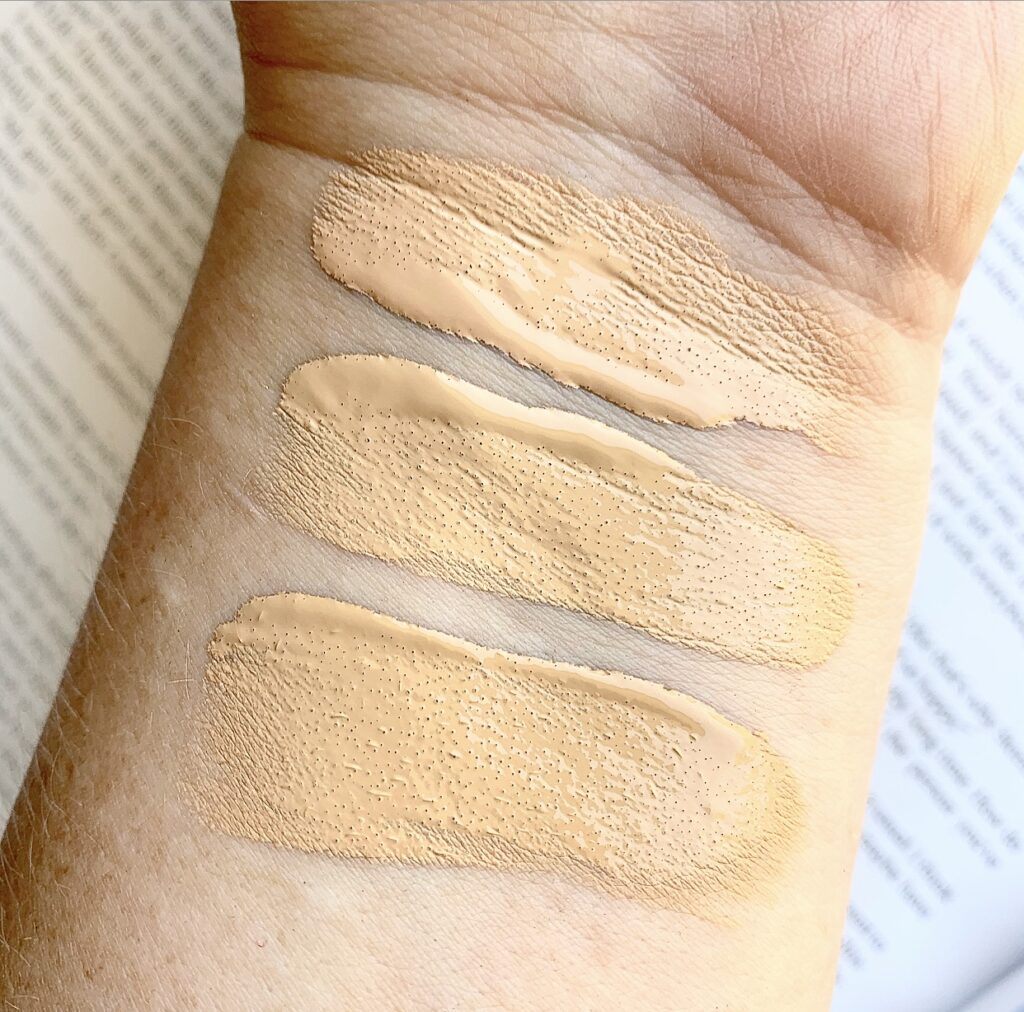 Finding my shade was something of a challenge. While this range is sold at Woolworths as well as online, I was unable to test it first (Woolworths also doesn't have all 10 shades in stock either). I initially purchased Natural Beige only to quickly discover that it was slightly too deep for my skin tone. I could make it work if I were to conceal with a lighter concealer, but I did want to see if I could do better. So I ended up grabbing Classic Ivory and Ivory. Of the two, Ivory ended up being my perfect match but I'll still use Classic Ivory as a mixing shade.
I found that applying with a sponge was my favourite method of application. I liked how it looked with a brush, but it looked more seamless with a sponge. I also discovered early on that you do need to prime first. On the two occasions I didn't prime first, I found that the foundation lifted from my upper lip when I tried to set it. But once I had a good rhythm going, this was a very easy foundation to use. My other products blended out fine on top without lifting or moving the foundation around.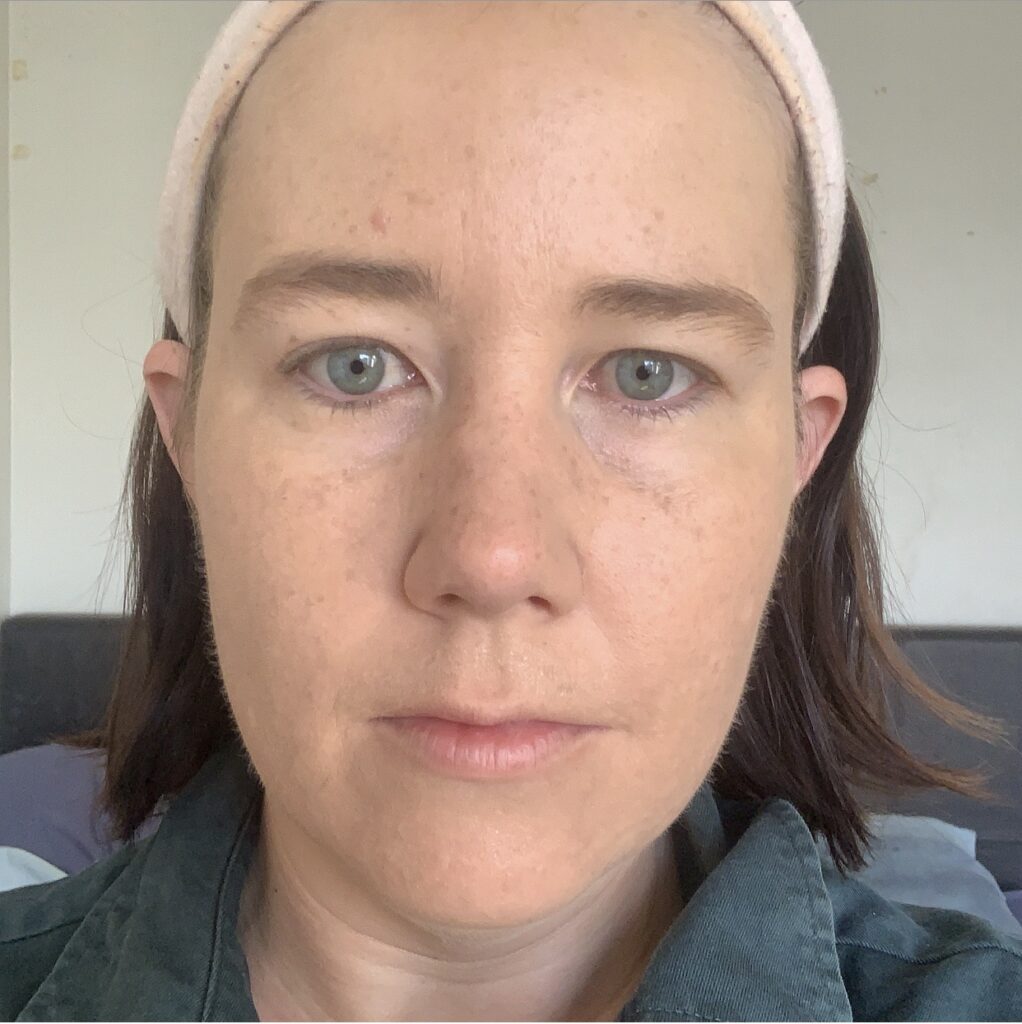 The Ultrastay Flawless foundation is described as being a medium buildable coverage with a natural, skin like finish. And those are points I would agree with. My freckles still poked through, but my acne scarring and my dark spots were visibly reduced. I have managed to build this up to full coverage, but for the day to day, this level of coverage suits me just fine.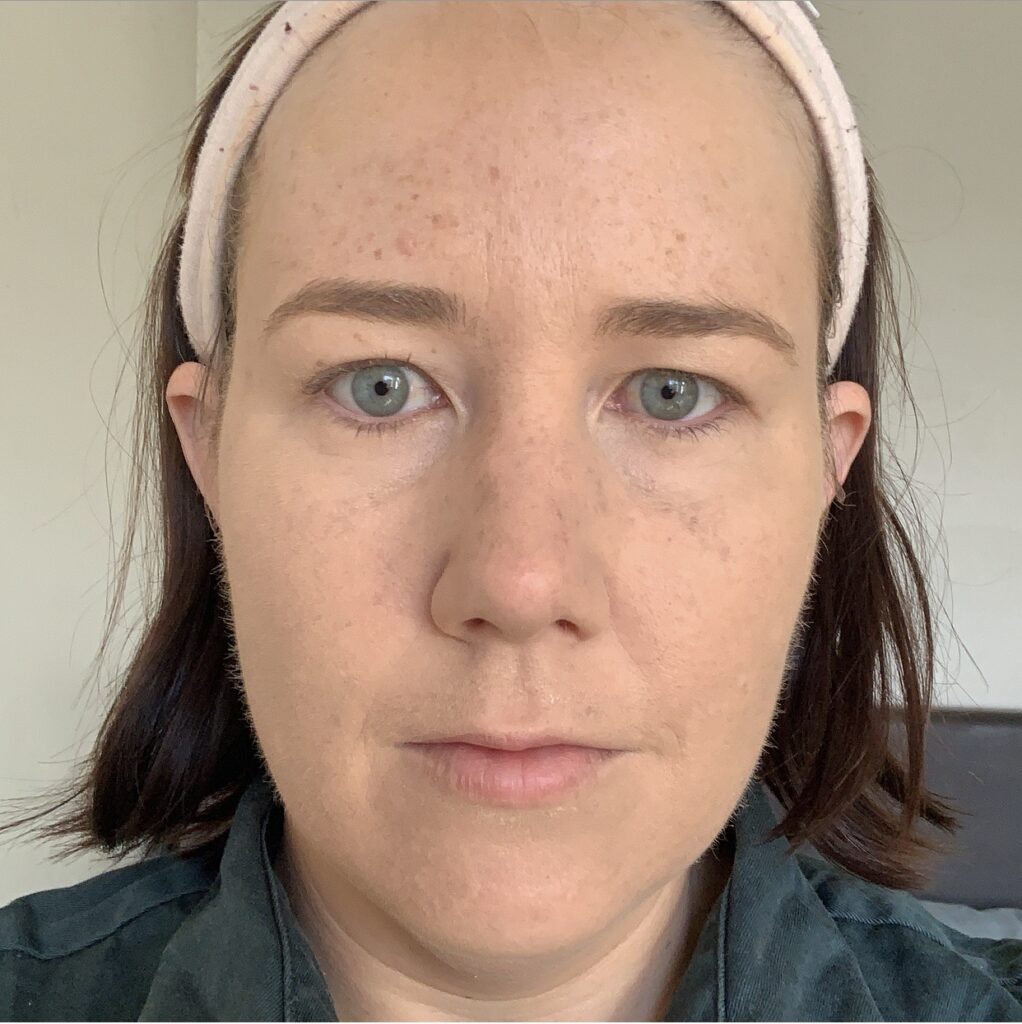 And now, the all important wear test. And I have to say, I'm very impressed! We have had some very hot and humid days up north so for this foundation to still be looking as good as it does after 9 hours of wear is very noteworthy. I've even left this on for up to 14 hours and it still looks great when I go to wash at off at the end of the night!
It holds up well around my nose and chin. The only spot I noticed fading was around my hairline (I wear a hat for work). It doesn't sink into my pores or crack around my eyes. It does sink into my lines, but most if not all of the foundations I wear do that these days.
So, how do I feel about the Ultrastay Flawless foundation. Like I said above, it wears so incredibly well on me! The only real ding I have against it is the shade range. But performance wise, I genuinely can't fault it. It has quickly become a favourite and it's a pleasure to wear on the daily. So, if you spot a shade that works for you, I say grab it! Have you tried the McoBeauty Ultrastay Flawless Foundation? Let me know in the comments below!
Cheers and love
Emmie xo