Mecca Max has been consistently putting out some of my favourite makeup products over the last few years. I've reviewed quite a few of their products in the past. And I'm yet to find a genuine fail from them. So when they dropped their new Off Duty Cream Sticks earlier this year, they quickly landed in my cart (like, same day!). I've had a little while to play around with them and I have some thoughts about them. So, if you want to see if the Off Duty Sticks have earned their time off, just keep reading!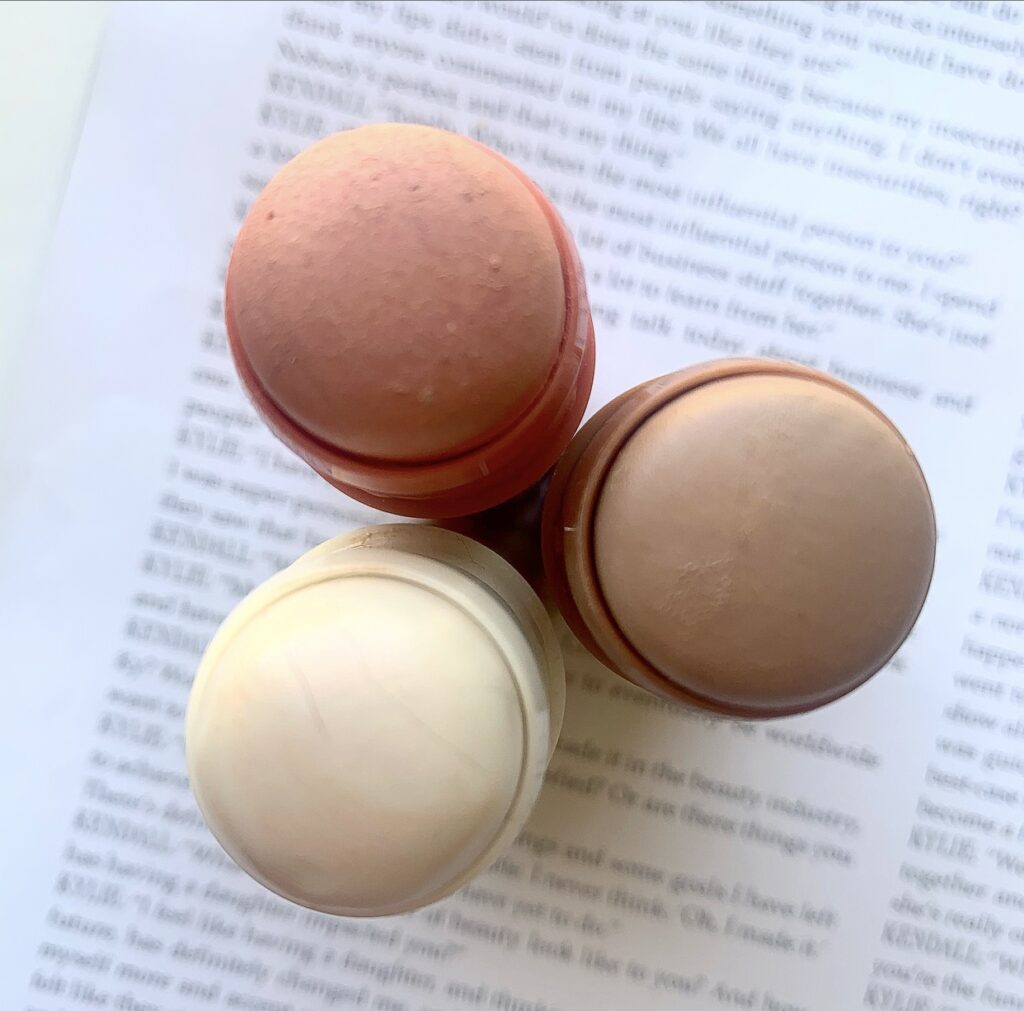 MECCA MAX OFF DUTY CHEEK STICK – $18.00 – mecca.com.au (9 shades available across three ranges)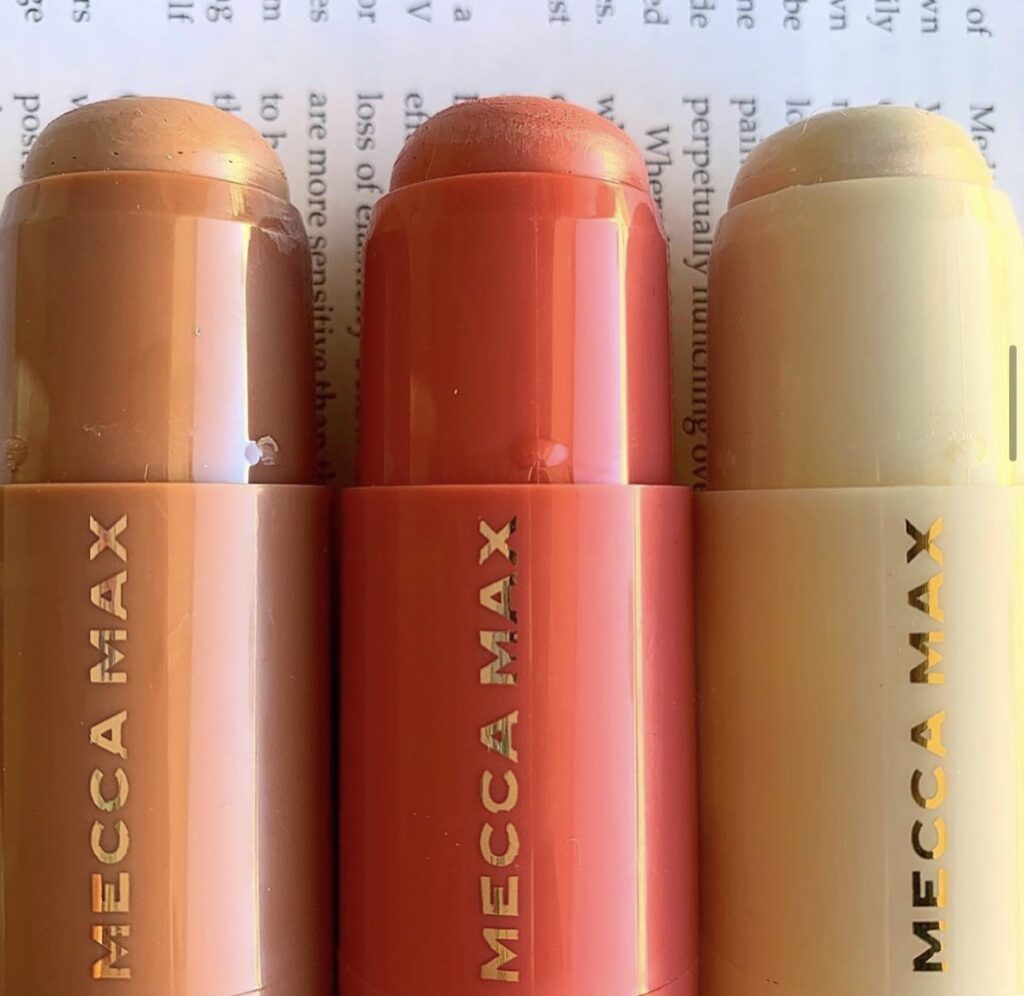 As always, I'll start with the packaging. The Off Duty sticks are housed in a sleek plastic tube. The colouring of each tube is coordinated to each product (I.E. blush packaging matches the blush colour). Also, their minimal size makes them great for travel. If I had one ding against the simplistic packaging, the thin lid can sometimes cut into the product when I'm trying to put it back on after use. Which is a little frustrating. But it's a minor thing.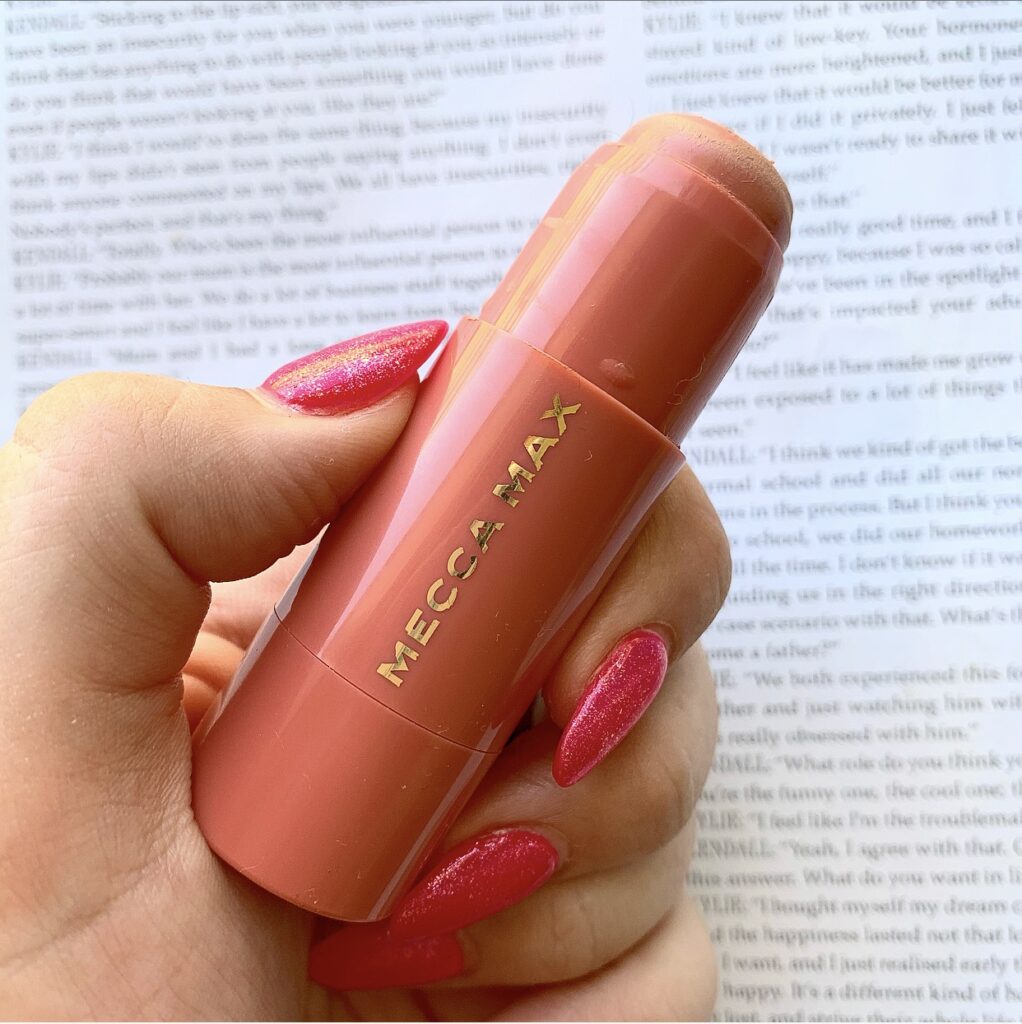 I'll chat about the blush sticks first. Out of the three, these have the widest range with six. Four pinky toned shades, one coral-red and a plum. I'm given to believe that all six shades are matte. The shade range is pretty accommodating. I feel like anyone could pull any of the six shades off. The shade I chose to test out was Pinch, which I would describe as a mid toned pink.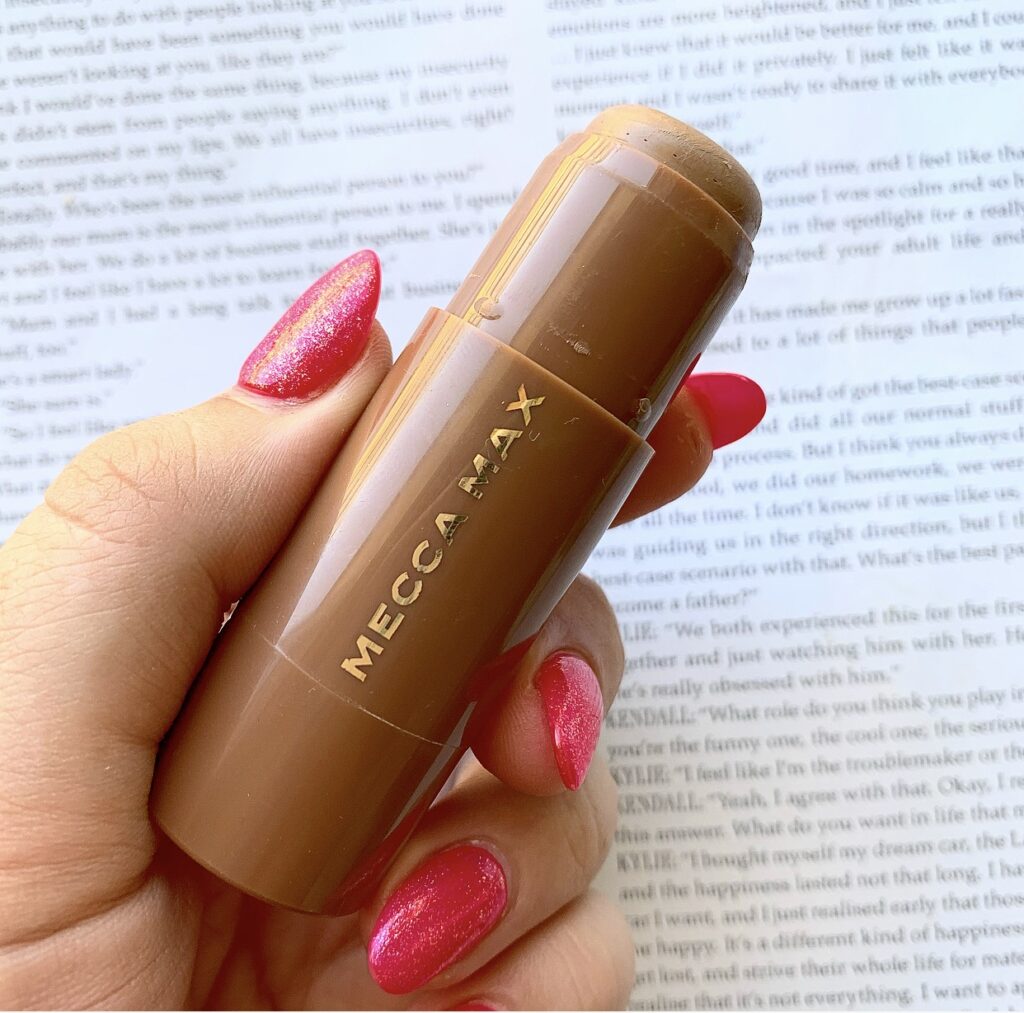 Next are the contour sticks. They only come in two shades. Medium (pictured) and Deep. Shade range wise, I feel like there is some room for improvement here. The deep shade, from what I've seen, is pretty deep. But they can still release perhaps one deeper and one lighter than medium for the super fair folk. I'm actually somewhat curious to see how the medium shade works on super fair skin tones (if that applies to you, hit me up on IG).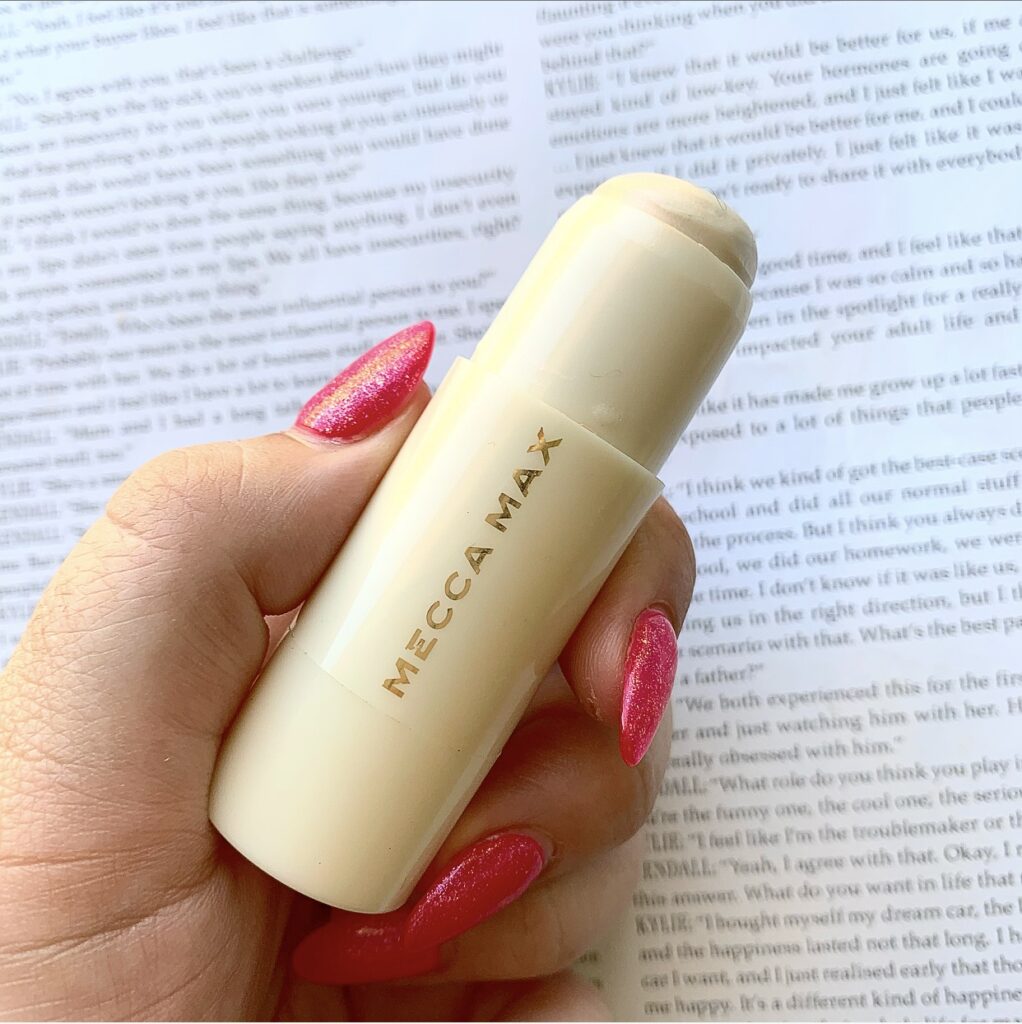 Finally, the glow stick. Now, this only comes in one shade. Fortunately though, it's easily the most accommodating out of the three. Because this has a clear base with no cast. And it gives an almost wet look to the skin. The reflect is pinky/purple, which goes well with the blushes. But I do hope that they bring out more shades of this as well. Perhaps a gold?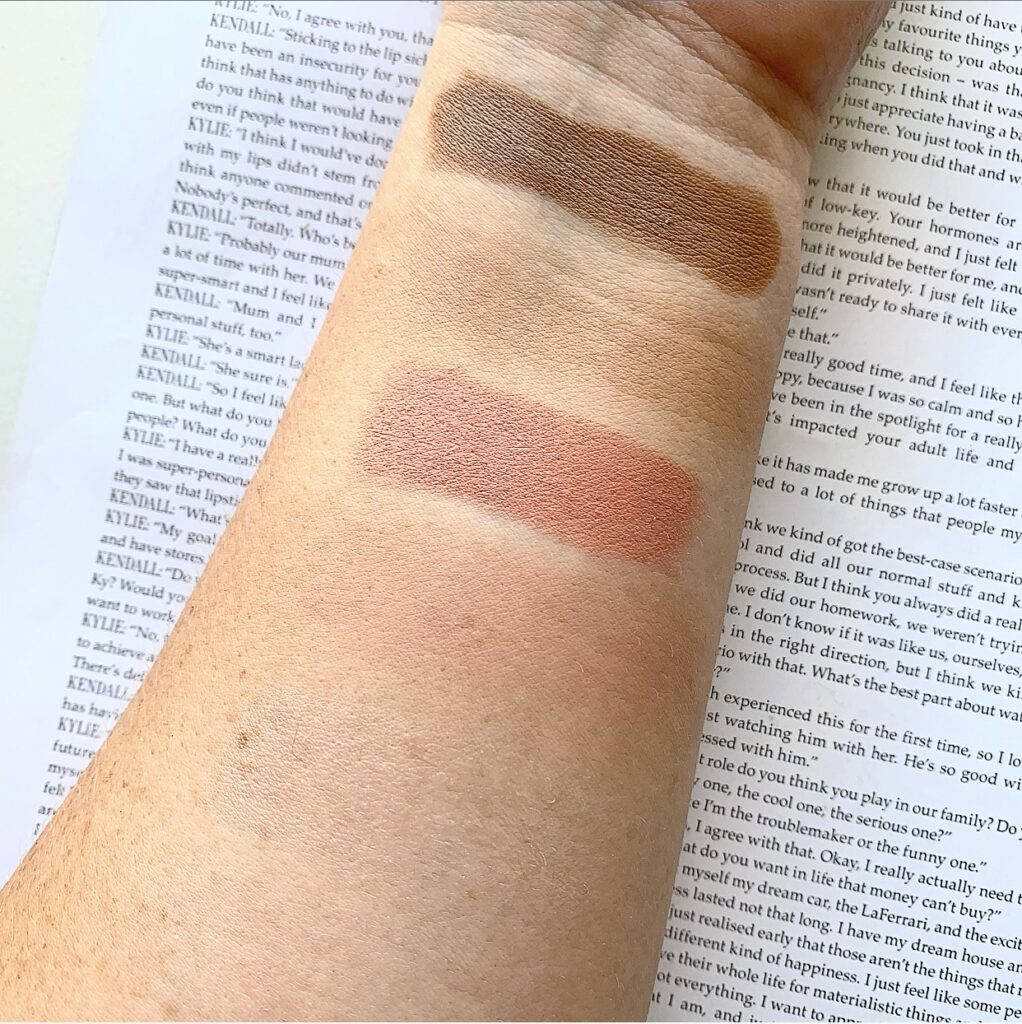 The formula's for the blush and contour sticks are very similar. It's a balmy feel, but still creamy. They glide on smooth without dragging on the skin. I generally use the contour stick directly on the skin and blend with a sponge. And while I can do that with the blush as well, I do enjoy applying it with a small stipple brush (I'm using the Morphe M436). I stipple my brush onto the product and apply to face. Both of which blend out beautifully. The contour is pretty hard to screw up because it blends out seamlessly. And the blush adds a nice, natural flush to the skin.
The glow stick however is a little harder to describe, texture wise. It's more balmy than creamy. Slick, but in a good way (like I said, hard to describe). This, I also tend to apply directly to the face from the stick, but I prefer to blend it with my fingers. Lightly tapping it into the skin. The glow stick probably has the shortest wear time, but I found that it's pretty easy to reapply without messing up your makeup.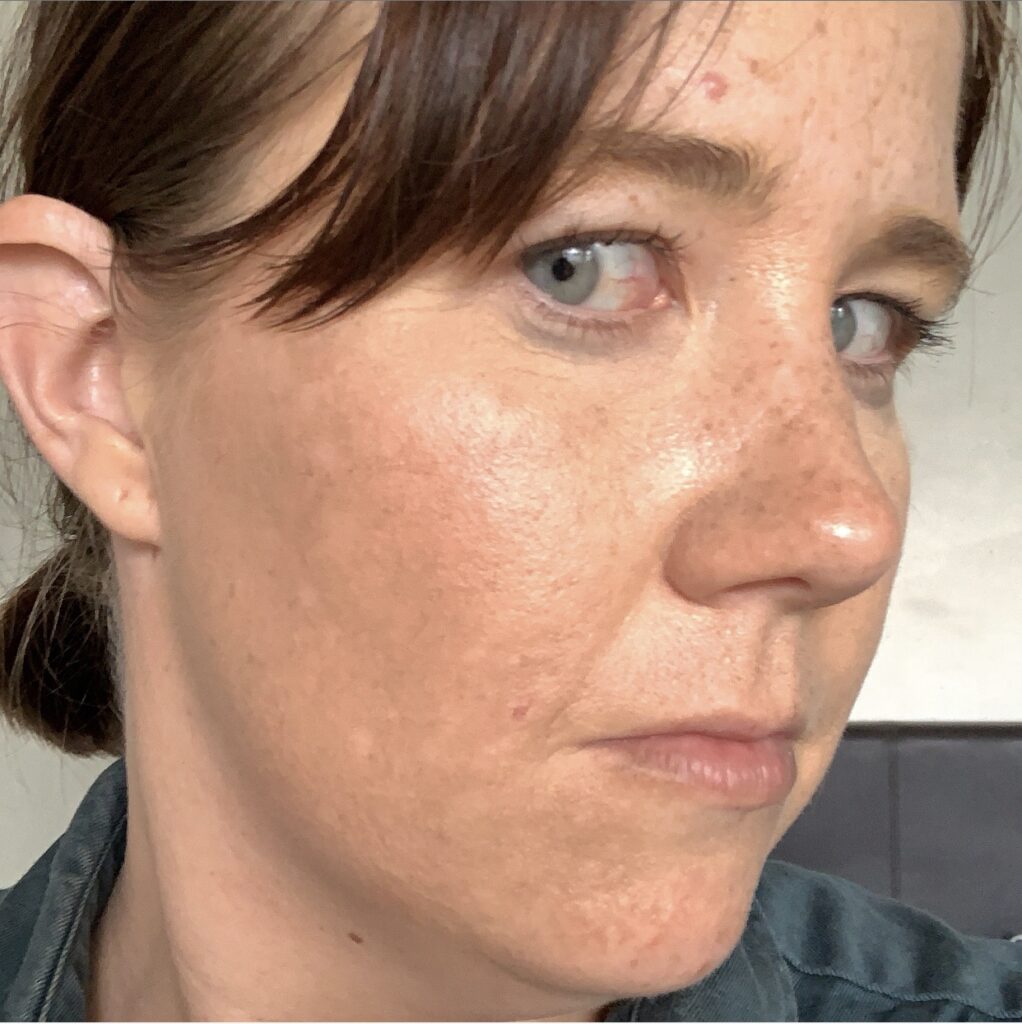 Speaking of wear times, the contour and blush sticks wear incredibly well. I generally only set these with whatever face powder I'm using and they still show up on my skin after a 9 hour day with pretty much zero fading. I would touch up my glow stick, and then continue if I were heading out for the evening.
So, yeah. Another winner from Mecca Max. I hope that they keep expanding these shades and adding more to them. Because I'm very impressed with this range. Have you tried the Off Duty Sticks? Let me know in the comments below!
Cheers and love
Emmie xo