One of the great things about the beauty community is discovering brands that you can't find in store. One of the brands that has really caught my eye as of late is Mellow Cosmetics, a New Zealand based beauty brand. They have many gorgeous products in their line, but the one that really got my attention recently is their Sinopia Palette. Which is what I will be talking about today.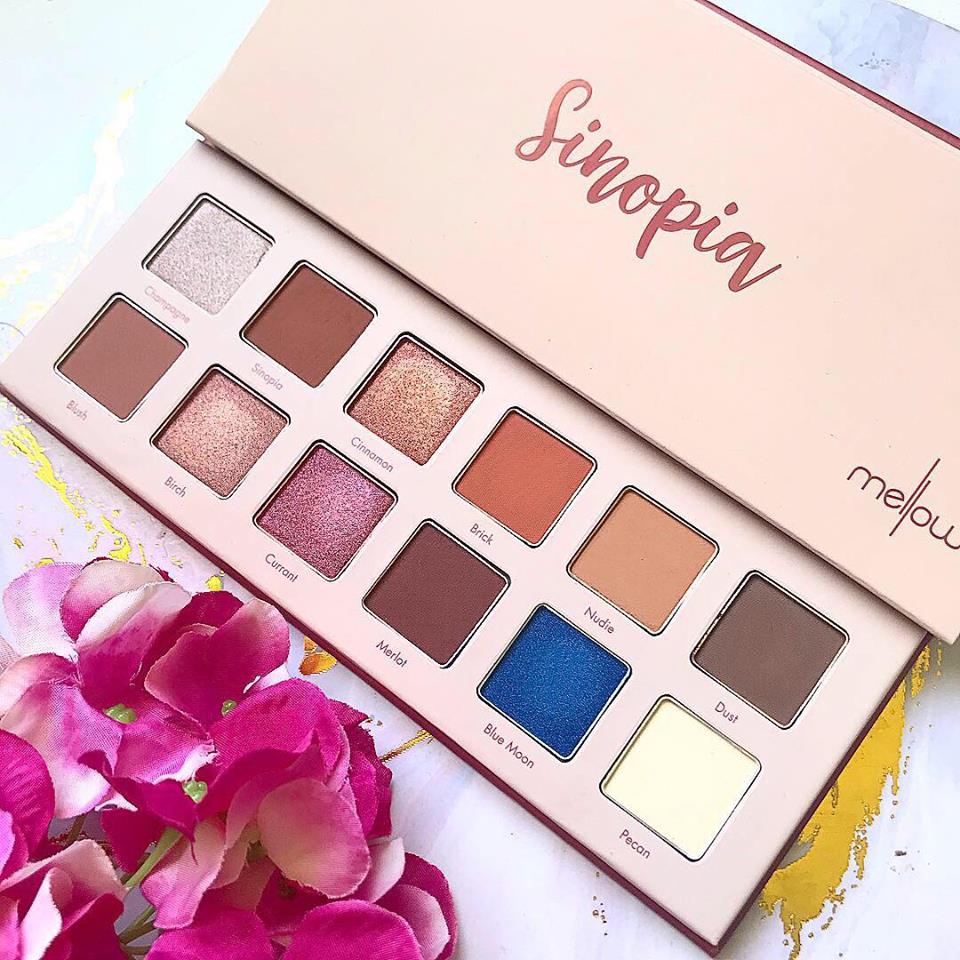 MELLOW COSMETICS SINOPIA PALETTE – $36.00 – mellowcosmetics.com.au
I always start with the packaging. It comes in a cardboard sleeve that mirrors the colouring of the palette itself. The packaging is very sleek and thin. Which makes it very easy to store in my collection. It has a matte, almost rubberised feel to it as well. The palette is cruelty free, paraben free and vegan friendly.
The palette contains 12 shadows, seven mattes and five shimmers. And with the exception of the shade Blue Moon (which is obviously a royal blue), all of the other shades lean more toward the warm side. There are one or two shades that lean neutral, but the rest of the palette is rich with burnt oranges and berry red tones. I happen to personally love the colour story of this palette and even the blue fits in well (blue and orange are complementary colours on the colour wheel)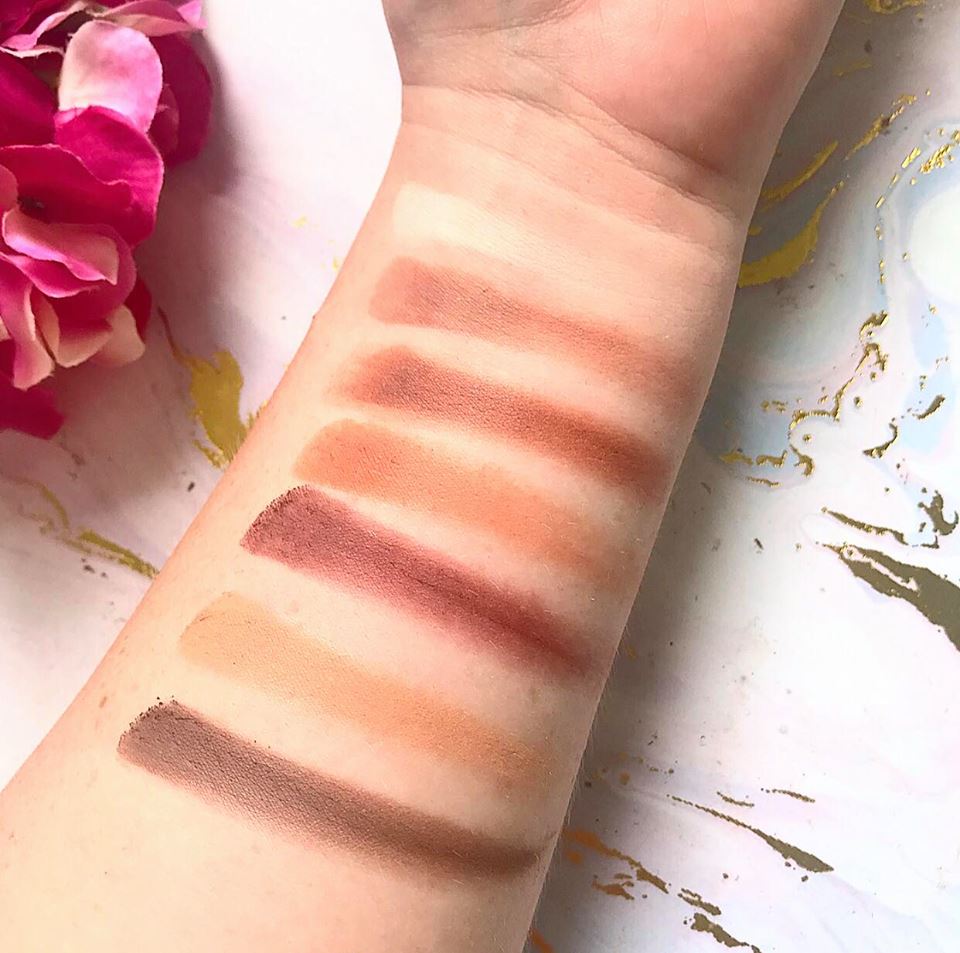 Guys, I can keep this review short and sweet. I adore this palette. The mattes all work together really well. They are easy to blend and they don't oxidise when they are applied to the eye area. They layer up well and they are very long wearing (I've worn these eyeshadows for 10+ hours on some occasions and they still look good). There is surprisingly minimal kickback when you tap your brush into the palette and there isn't a lot of fallout when you blend them out.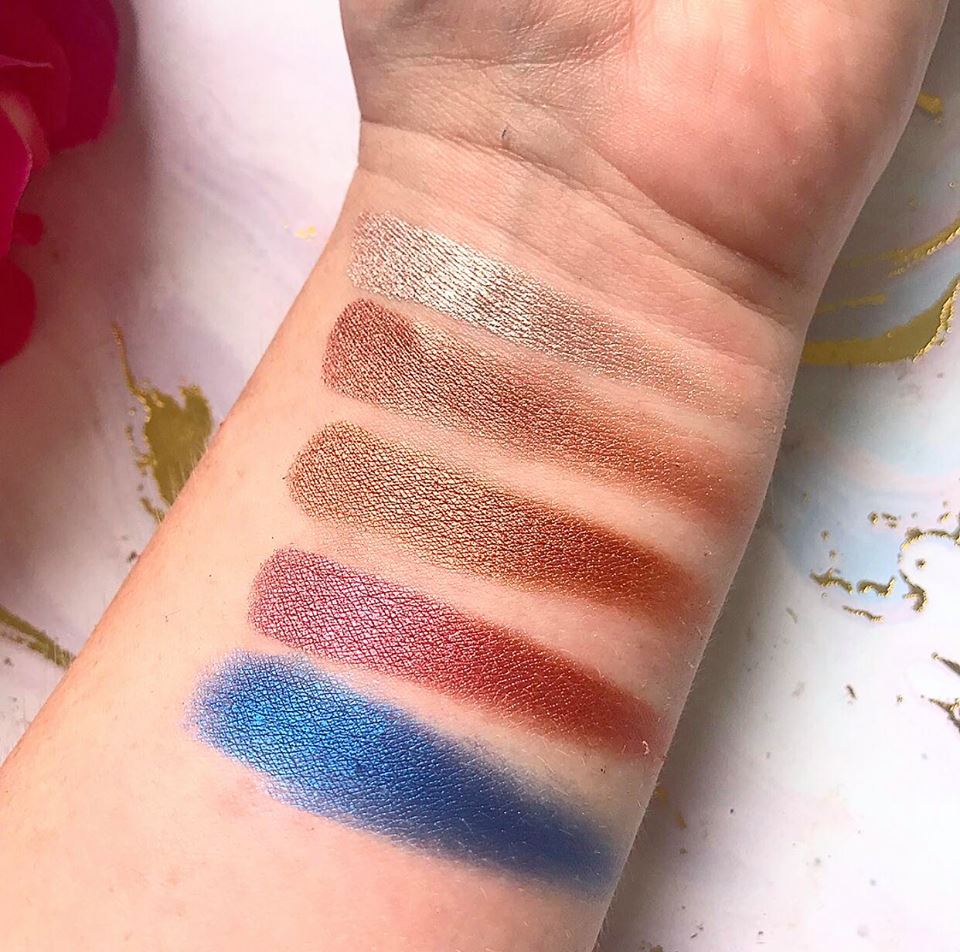 The shimmery shades are just as good. Again, there is barely any fallout when I apply them to the eye, and they don't crease on me. You can use these wet if you fee you need to, but they are just as impactful dry. Especially the light shade, Champagne (which quickly became a favourite for me).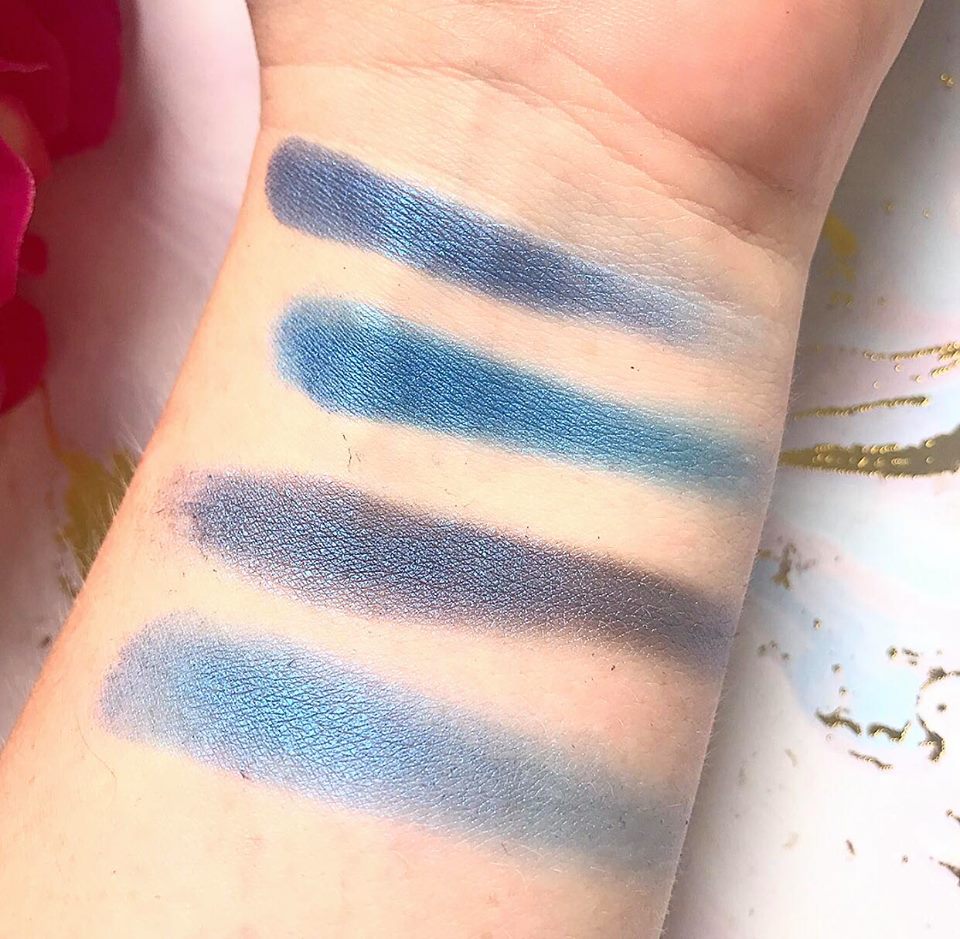 The blue is especially noteworthy as it doesn't appear to have a black base to it. Which is common with blue eyeshadows. I have compared it below to some of my favourite blue eyeshadows and it easily look as good as some far more expensive options.
Like I said, this palette is a definite win with me. And if you're a fan of warm toned shadows, I feel like you will love this too! Let me know below if you have tried this palette for yourself and what your thoughts were.
Cheers and love
Emmie xo