One of the best things about the growing of the international beauty community has been the introduction of brands entering the Australian market. One of the more exciting recent additions was Milani. A long beloved drugstore brand that finally launched instore at Priceline midway through last year. And while Milani had been available in Australia through E-Commerce, this was the first time that Aussie consumers had the ability to actually test out the products instore.
Milani has many cult products in their line. But few are as beloved as the Conceal and Perfect Foundation. And when I saw it at Priceline back in January, I knew I had to try it! I've been testing it behind the scenes for a few weeks now, and I have a few thoughts. So, if you want to know if the Conceal and Prefect Foundation is worth the hype, just keep reading!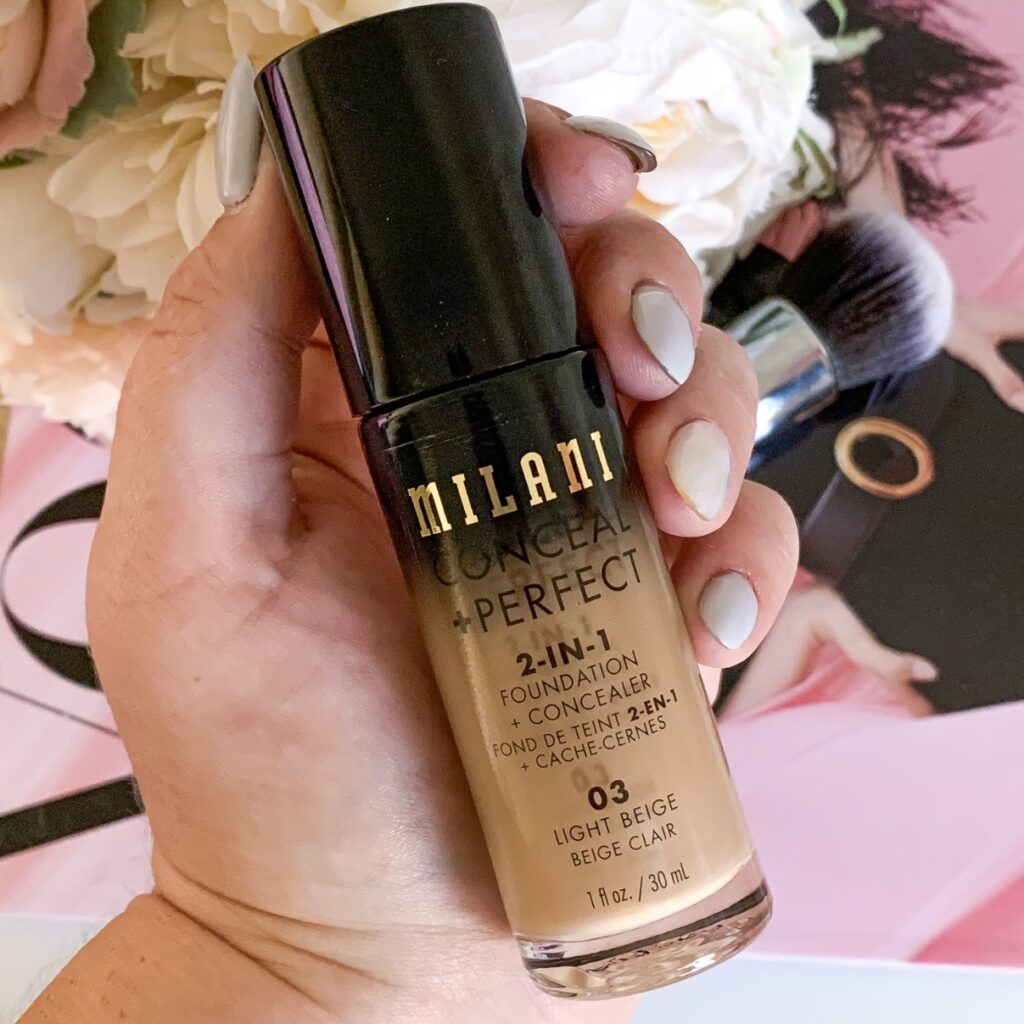 MILANI CONCEAL + PERFECT 2in 1 FOUNDATION – $24.99 – priceline.com.au (45 shades available)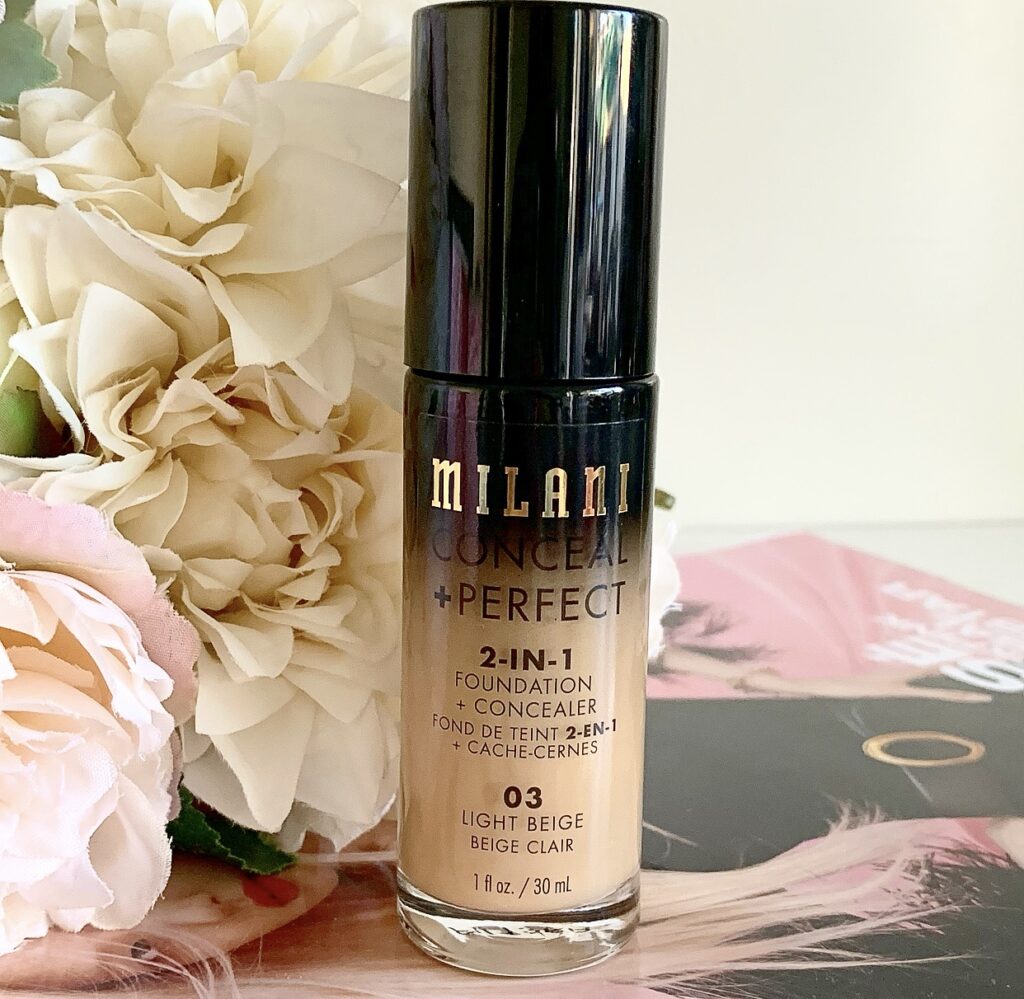 The Conceal + Perfect Foundation is housed in a very sleek glass bottle. The bottom of the bottle is clear, which shows the shade of the foundation. And it ombre's into black. The bottle feels quite lightweight and I do worry about dropping it because it will probably break. The Conceal + Perfect Foundation is cruelty free and contains 30ml of product.
The Conceal + Perfect Foundation has a pump as it's dispenser. And it's the kind of pump that I genuinely enjoy using. Because you can easily control how much product it dispenses. Which means less wastage!
The Conceal + Perfect Foundation shade range seems to vary from shop to shop. I mentioned above that there are 45 shades in the line in general. But for whatever reason, Priceline only sells 22 of them online. And depending on which Priceline store you go to, the instore range can be as low as 6 (the Townsville Priceline I bought this at had 7 shades from memory). This is genuinely disappointing and I do sincerely hope that Priceline does expand the range. Other online retailers like Glamraider and Beauty Bay carry all 45 shades.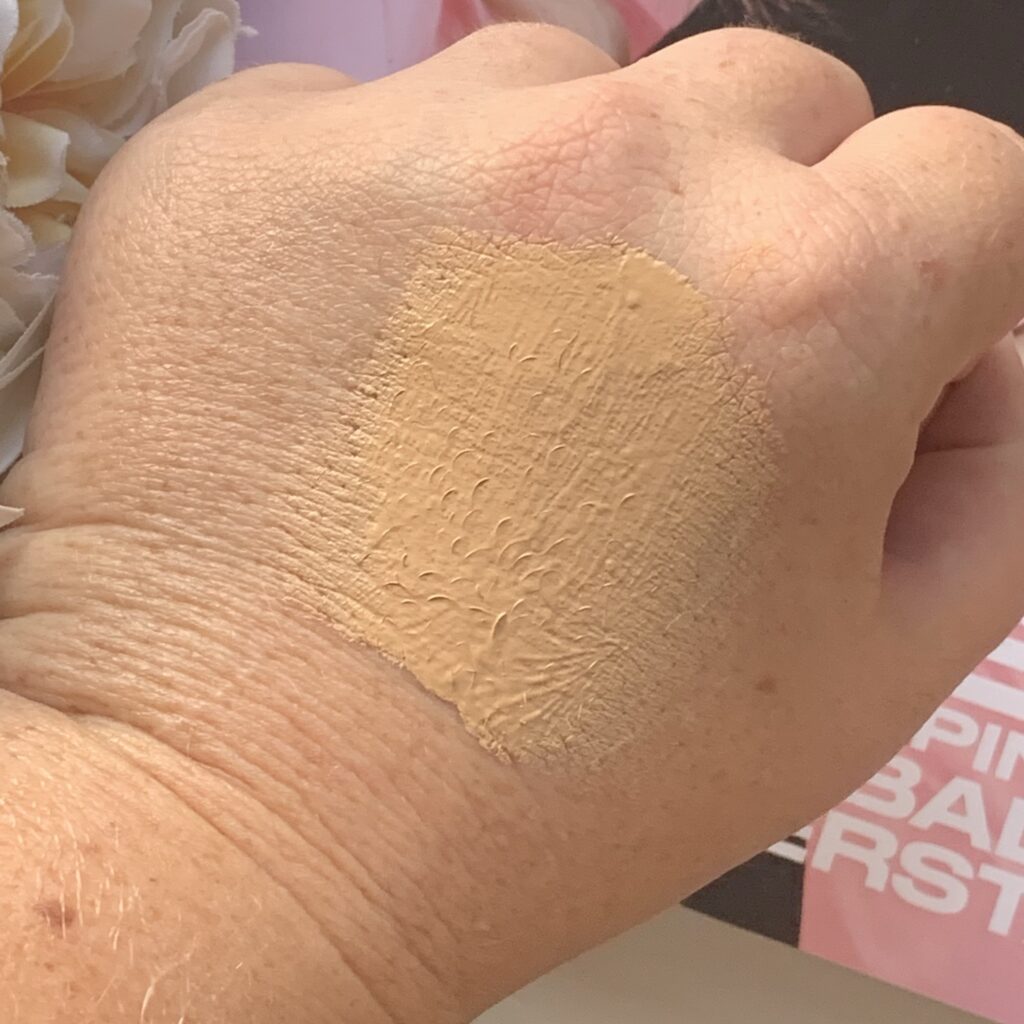 As for the shade range in general, it's pretty decent. It definitely does focus more on the medium shades. And from what I've seen, one of the more consistent comments that I've seen is that their undertones need some expansion. But I will say that this is a range that is consistently evolving and adding new shades. So I wouldn't be shocked if the range is expanded even further in the future. I wear Shade 03 Light Beige. It's a little on the yellow side, but it's a shade that I can easily work with. I might grab a lighter shade down the line to wear as a winter shade.
The consistency of the Conceal + Perfect Foundation is also noteworthy as it's basically my dream consistency for a foundation. Not too creamy, not too liquidy. A little bit does go a pretty long way. And it's so easy to dot on your face and blend out! I use a brush and a sponge interchangeably when blending out this foundation. I don't really have a preference for which I prefer.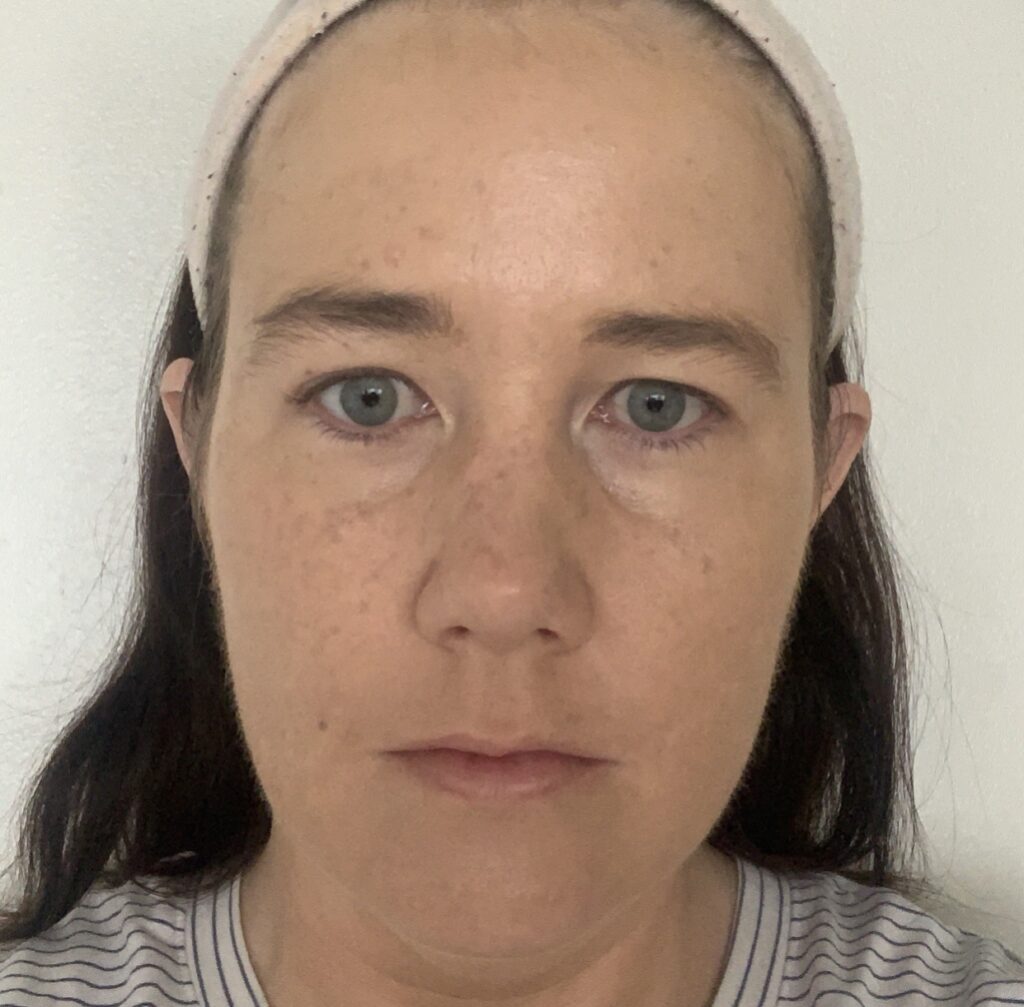 The Milani Conceal + Perfect Foundation is described as a medium to full coverage foundation with a natural finish. And on both claims, I strongly agree. I more often than not tend to wear this as a medium coverage. Enough to smooth out my acne scarring and dark spots. But not so much coverage where you can't see my freckles. It's also lightweight on the skin. And more often than not, I would forget that I was wearing foundation.
And now, the all important wear test. You guys, the Milani Conceal + Perfect Foundation is absolutely worth the hype! It stayed as good on the skin at hour 12 as it did at hour 1. It doesn't sink into fine lines, it didn't fade, it didn't cling to dry patches and it didn't crack. I'm so impressed! One thing I will note however is that this foundation isn't transfer proof. I did test this out when QLD was under it's mask mandate earlier in the month. And it did move around under my mask. Having said that, Milani has not marketed this as a transfer proof foundation. So I wasn't surprised. That's also the reason why this review is taking so long to come out.
So, yeah, the Milani Conceal + Perfect Foundation is an absolute winner! It's quickly become my favourite foundation and I've been constantly wearing it since I got it. If you find a shade that works for you, I strongly recommend it! Have you tried the Milani Conceal + Perfect Foundation? Let me know in the comments below.
Cheers and love
Emily xo