A few months back, I saw that Sephora was doing a 60% off sale for Pat McGrath products. A sale of which I immediately jumped on. I scored a few goodies that you would have seen in my May Birthday haul. But one of the more exciting purchases was the Pat McGrath FetishEyes Mascara.
This has, by far, been one of my most highly requested mascara reviews. Because Pat is pricey and we all want to know if it's worth it. So, for the last month, I've been putting this mascara through it's paces and I'm very surprised by my thoughts. So, if you want to know if the FetishEyes mascara is worth the splurge, just keep reading!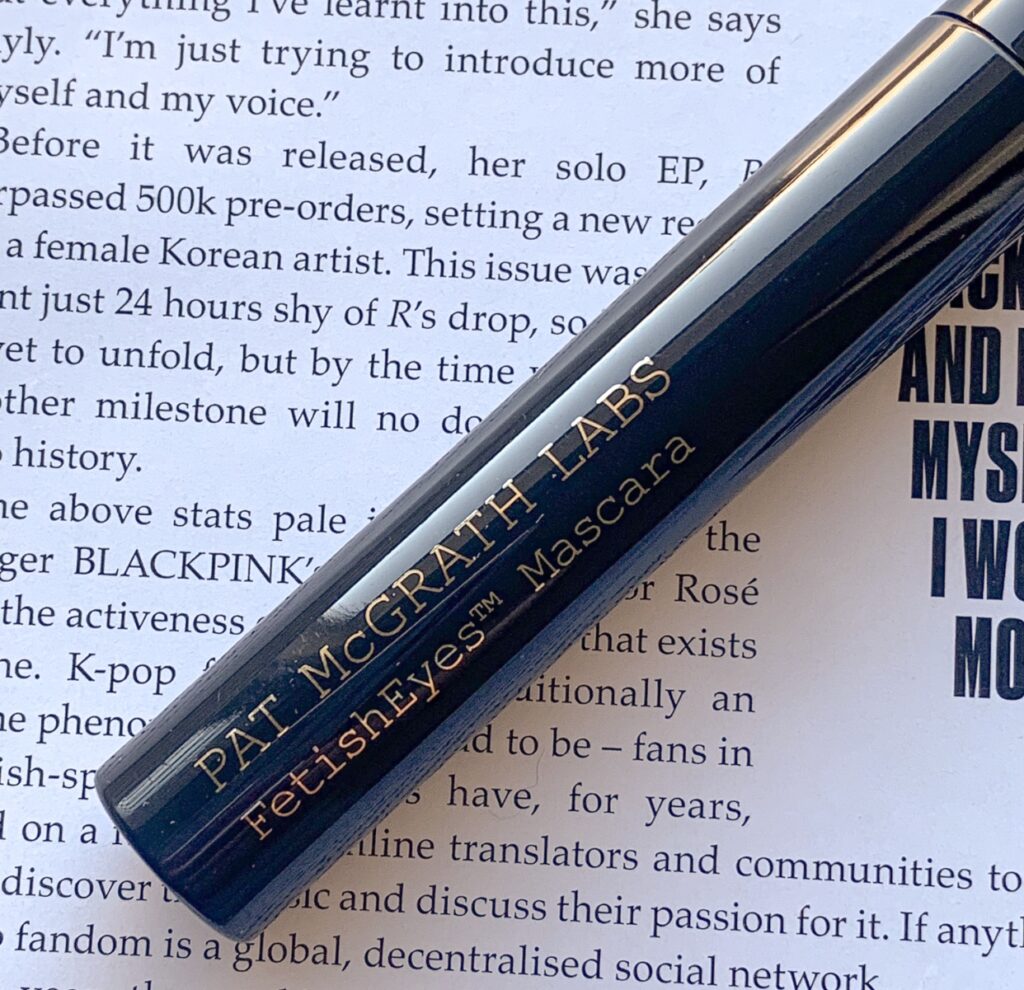 PAT MCGRATH FETISHEYES MASCARA – $46.00 – patmcgrath.com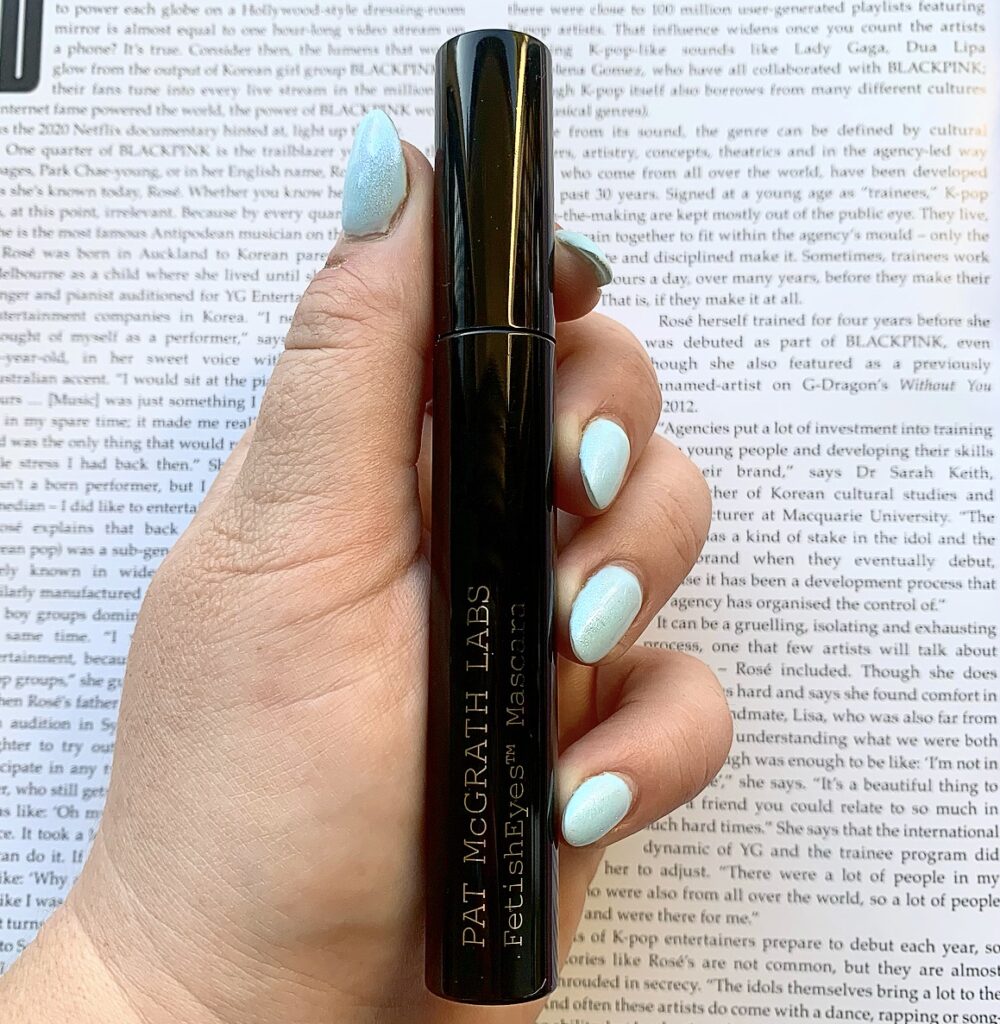 Starting with the packaging, the FetishEyes mascara is housed in a very simple black plastic tube with minimal detail outside of the branding. This was the first thing to surprise me about this mascara. I guess I was expecting something a bit more luxe. Especially considering how expensive this mascara is. And while a lot of Pat McGrath's line is housed in more simple packaging, they at least feel like they are well made. This feels very, dare I say, basic. While the website states that the FetishEyes Mascara uses synthetic beeswax as an ingredient, I can't find any information that states definitively that this mascara is vegan and cruelty free. It does contain 8ml of product.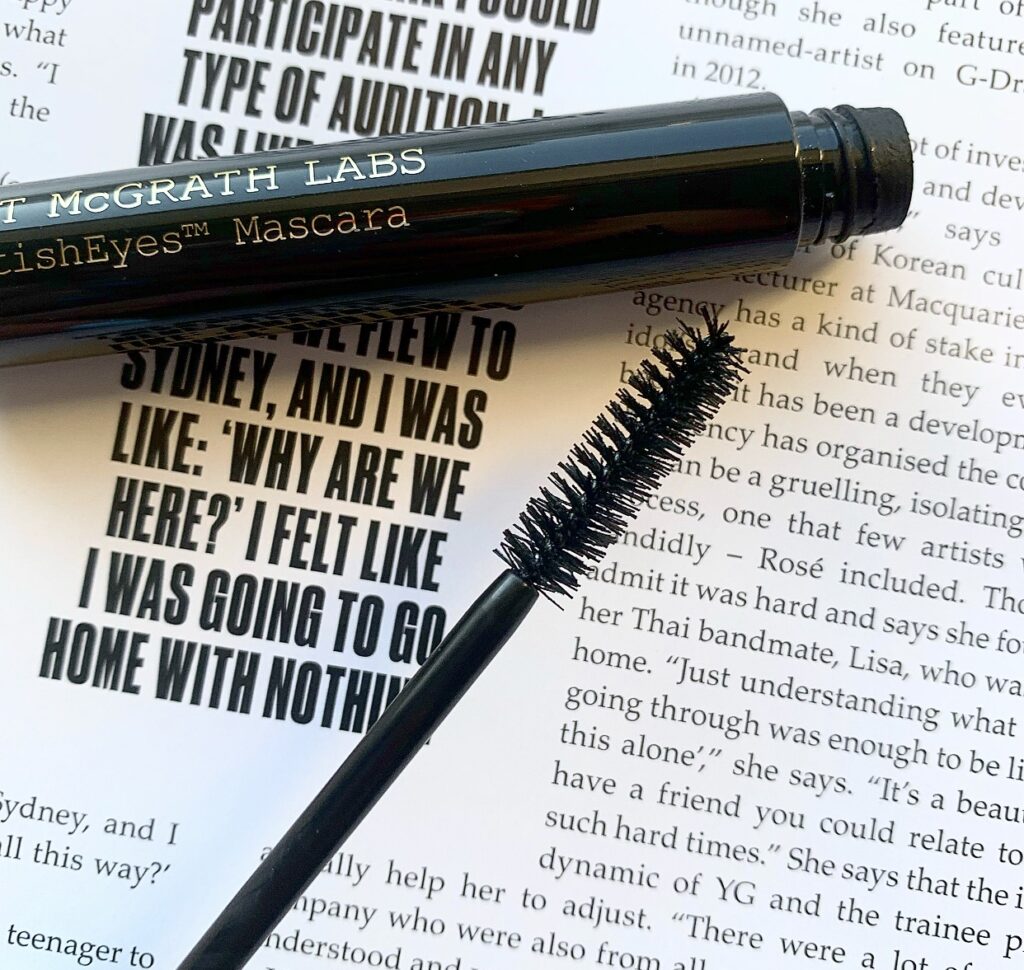 On the flip side, the wand on the FetishEyes mascara is one of the more unique ones that I've seen. The wand uses natural bristles and it's a very straight, cylindrical wand with no curves or tapering. I wasn't sure if I was going to like this style, but it actually made it pretty easy to reach the base of my lashes. I also enjoyed the tip for getting into my inner corner lashes. One side appears to be more spaced out, allowing for lengthening. And the other side is much more bunched together for volumisation.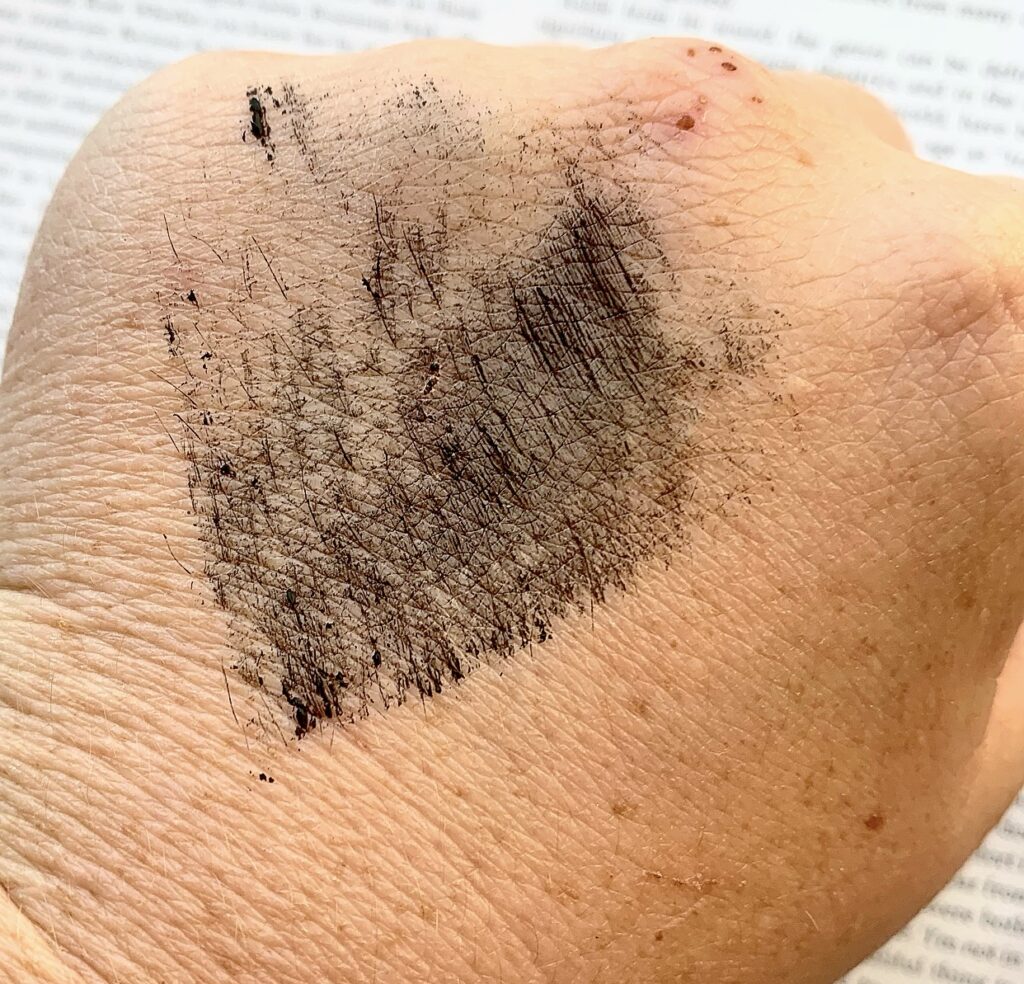 The formula of the FetishEyes Mascara is very thick and waxy in consistency. That wasn't a huge shock to me. The aforementioned synthetic beeswax and paraffin wax are both pretty high on the ingredient list. Having said that, the formula does coat the lashes very easily without getting overly clumpy and it's very rich in black pigment.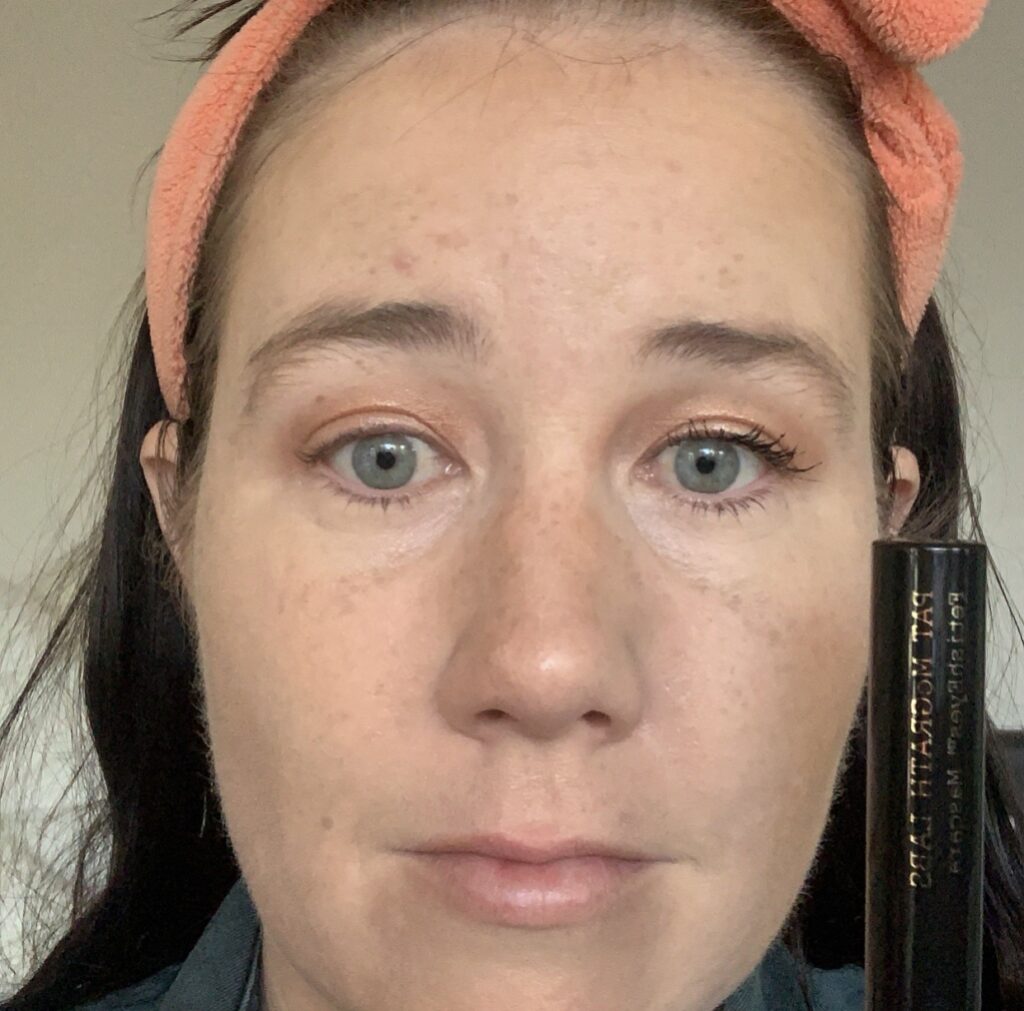 I could guess from the ingredients that the FetishEyes mascara was going to be a very volumising mascara. And from the first wear, I was proven right. It's definitely up there in terms of volumising mascaras that I've tried over the years. Having said that, it doesn't feel heavy or weigh my lashes down. I still get a pretty decent amount of lift and curl. I also love how fanned out it allowed my lashes to look. From this stage, I was pretty impressed…
… Until I got to the wear test. This is where things got messy. Unfortunately, this mascara does transfer. Though the level of transfer did vary quite a bit. Some days, it was barely there. Others, it was quite heavy and it transferred onto the top of my lid as well. I usually had the worst transfer on days where I was wearing makeup. This mascara was also bad for flaking. It was most notable in my inner corner where it collected. I also noticed flaking on my eyelid.
In terms of removal, this is an easy one to take off. I usually rinse it off in the shower and then follow up with a cleansing balm to remove anything left on my lashes.
All in all, I'm not sure I can recommend the Pat McGrath FetishEyes mascara. My tolerance for smudging isn't as low as it used to be. But the fact that it smudges more when I am wearing powdered down makeup is a huge drawback from wanting to use it regularly. If you are a volume fan and still want to give this a crack, I would either pick up a mini or get it on sale. Because at $46, it's a pricey boi and there are better mascaras out there are cost way less. Have you tried the Pat McGrath FetishEyes Mascara? Let me know in the comments below!
Cheers and love
Emily xo