When it comes to makeup artists, few are comparable to Dame Pat McGrath. Named as one of the most influential makeup artists in the world, she has made over some of the biggest celebrities and her work is recognisable the world over. So when she launched her makeup line, Pat McGrath Labs, back in 2015, it was highly anticipated and her products would continuously sell out.
Unsurprisingly, I am a huge Pat McGrath fan. Her legendary Mothership eyeshadow palettes are some of the best in the makeup game. But it took me a while to get around to trying any of her other products (they are quite pricey). I asked around to see what else was worth trying and a bunch of you said the foundation. I picked it up during a recent Sephora sale and I've spent the last little while playing with it behind the scenes. So, if you want to see if I think Dame McGrath's foundation is truly sublime, just keep reading!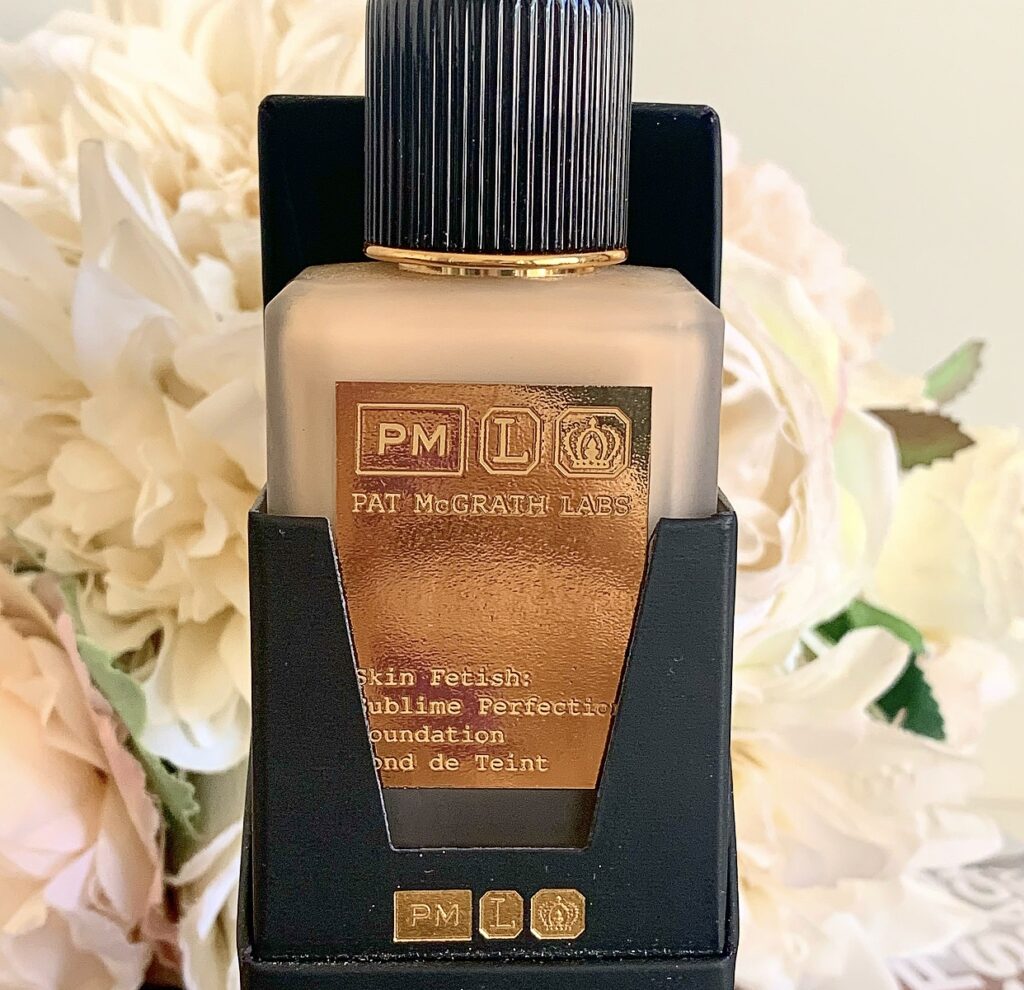 PAT McGRATH SKIN FETISH: SUBLIME PERFECTION FOUNDATION – $99.00 – patmcgrath.com (36 Shades Available)
Starting with the packaging, the Sublime Perfection Foundation is housed in one of he most aesthetically pleasing bottles I've ever seen! It's a frosted glass bottle that feels very weighted. And the label appears to be fully embossed on the bottle. It's also quite a small bottle, which would be good for a working makeup artists kit. It's everything I would hope for a Pat McGrath product and I love it! The Sublime Perfection foundation is fragrance free and contains 35ml of product.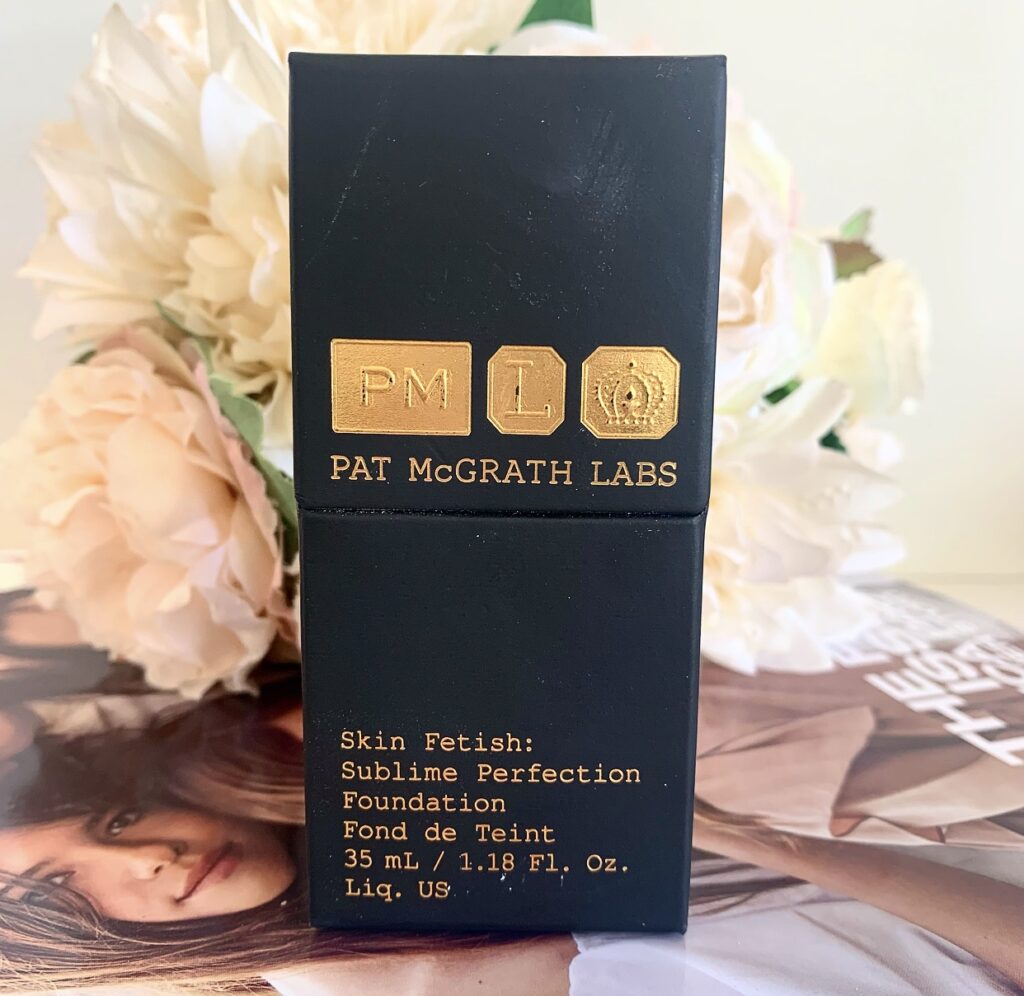 I don't usually talk about the unit cartons whenever I do these reviews. But Pat McGarth's unit packaging is an experience as well as the product (I still have all three of my Mothership palette boxes). The box is utterly gorgeous. And it would be a great way to store the foundation in your kit to prevent any damage.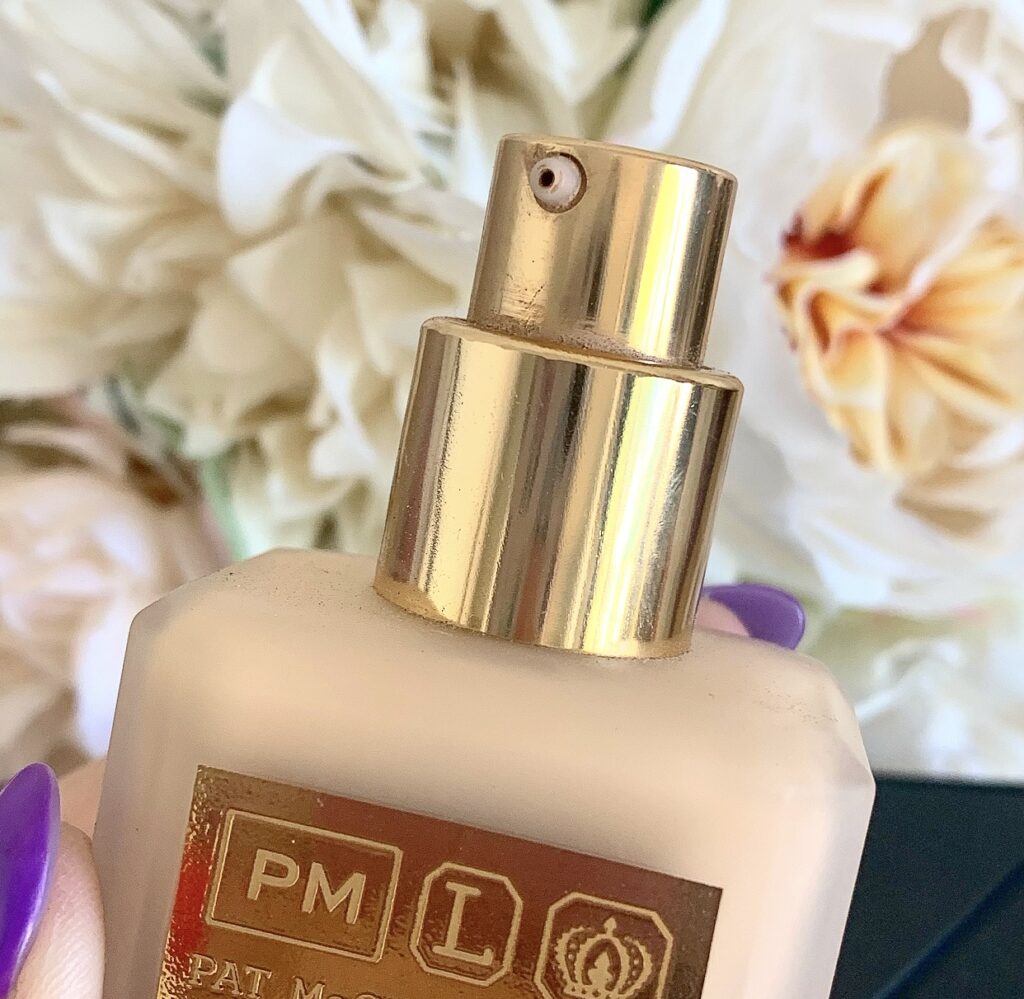 The Sublime Perfection Foundation uses a pump as it's dispenser. And it's another in my continuing series of excellent pumps. This is actually a firmer pump than what I'm used it and you can easily control how much you can pump out with it. Which will be an important thing later in this review.
The Sublime Perfection Foundation line has 36 shades and they are divided into five categories. Light, Light Medium, Medium, Medium Deep and Deep. There are 7 shades in each line with the exception of Deep, which has 8 shades. We love to see it. There is also a really great array of undertones available here. I have to say, this has been one of the more impressive shade ranges that I have seen. For the record, I wear Light Medium 8. Which is described as having peach undertones. As far as shade matches go, this was pretty spot on for me. And yes, I did use the Temptalia foundation matrix for that one.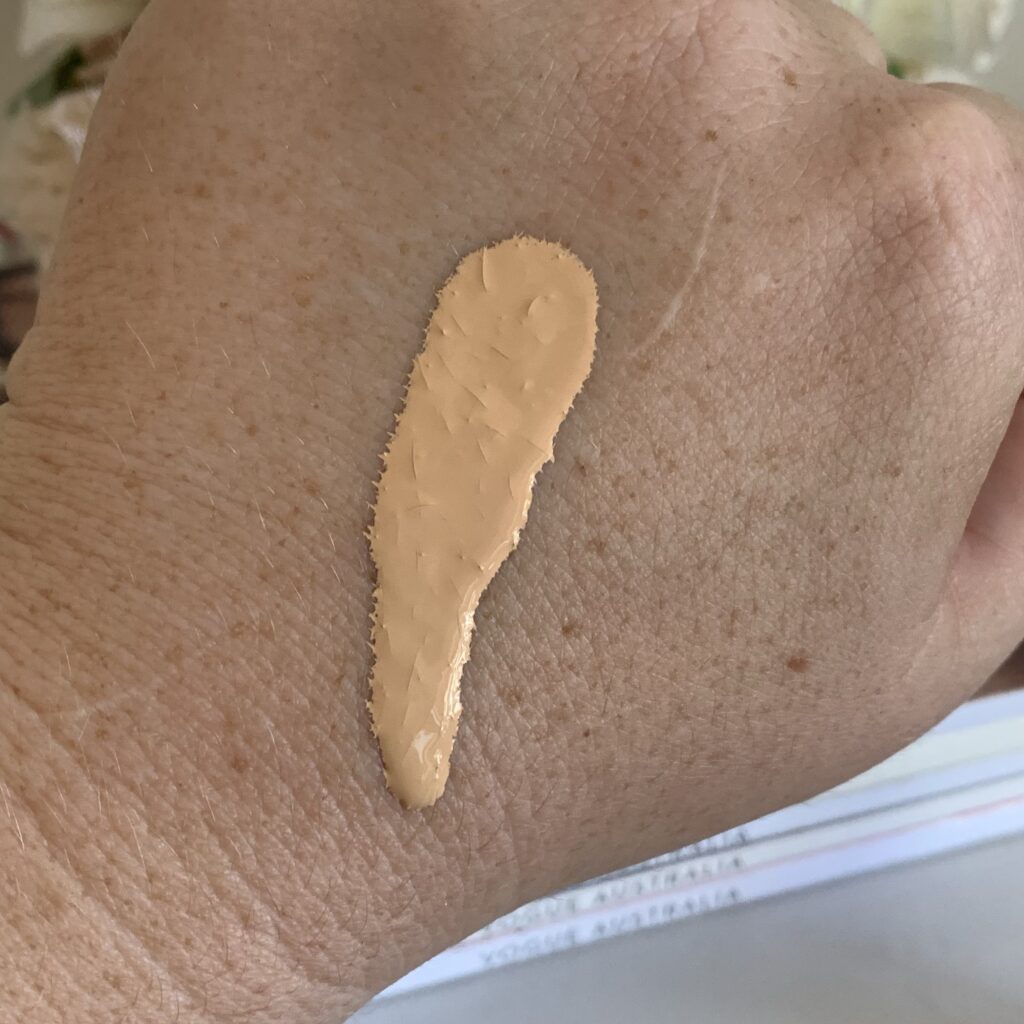 The consistency of the Sublime Perfection is quite noteworthy as it's probably one of the thinnest foundations textures I've come across in a while. The foundation I would most compare it to would be the Australis Fresh and Flawless foundation. It's that same, liquidy consistency that you have to work quickly with. Otherwise things will get messy.
Now, I did intend on having this review out much sooner than now. The biggest reason why this took me as long as it did was because I genuinely struggled to get this foundation to apply easily and evenly. Because of the thin consistency, a sponge was immediately out of the question. And using a brush with this made it look both streaky and cakey on my face.
It was only when I saw Hannah English over on Instagram mention that she uses her hands when applying this foundation that I struck paydirt! This is absolutely a foundation that benefits with the warmth of my fingertips during application. And it turns out that this is also the preferred method of Pat McGrath according to her website. I'm quite partial to the blend and pat application method. Where I blend 1-2 pumps all over my face and then take an extra 1/2 pump to add additional coverage where needed.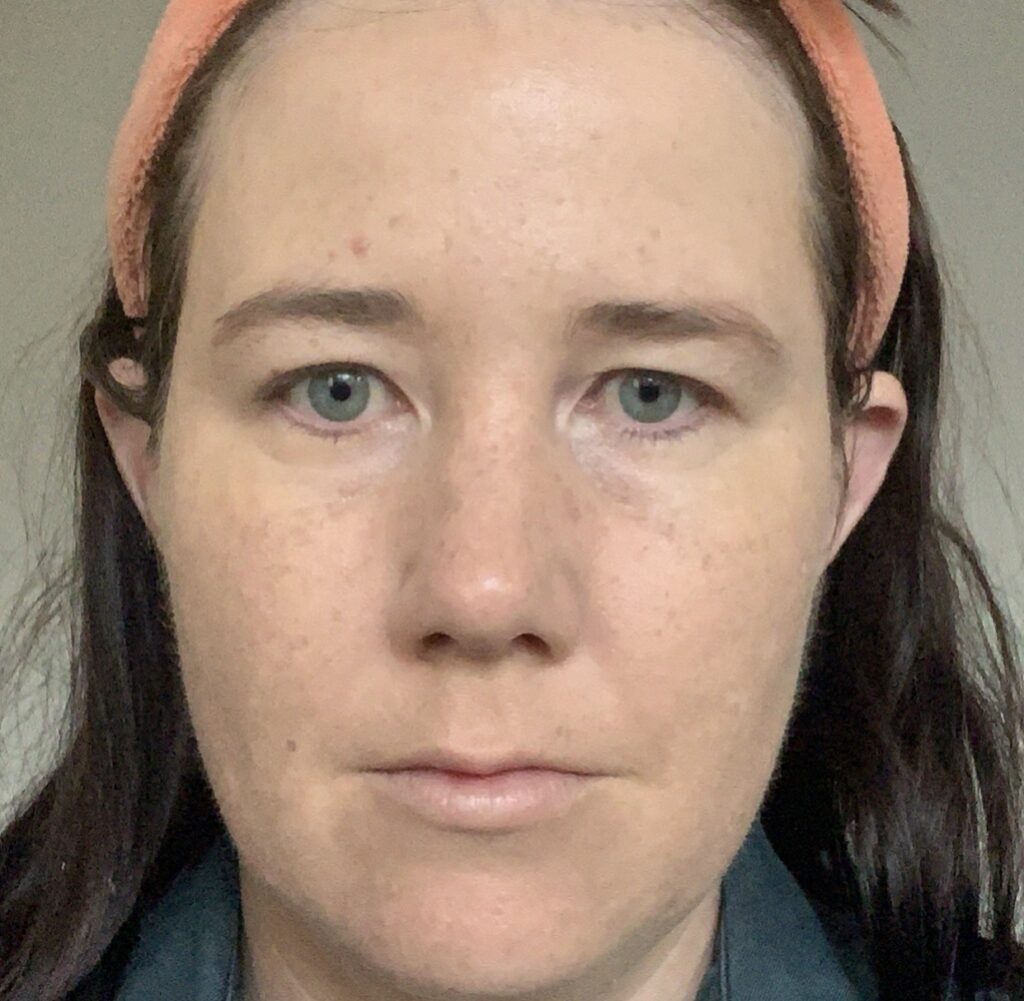 The Sublime Perfection Foundation is described as being a sheer to medium buildable coverage foundation with a skin like finish. And I do agree with both points. As far as coverage goes, I do tend to prefer this on the sheer side. Just enough to even out my overall complexion, but I'll still have my freckles be visible. This can get a little on the cakey side when I do try to build it up too much (the above picture is 2 pumps all over and a half pump on the chin).
As for the finish, it's definitely skin like! I would call this a satin matte on me and I can easily see my dry skin friends loving this finish. But I would have to see how my more oily skin mates fair with it.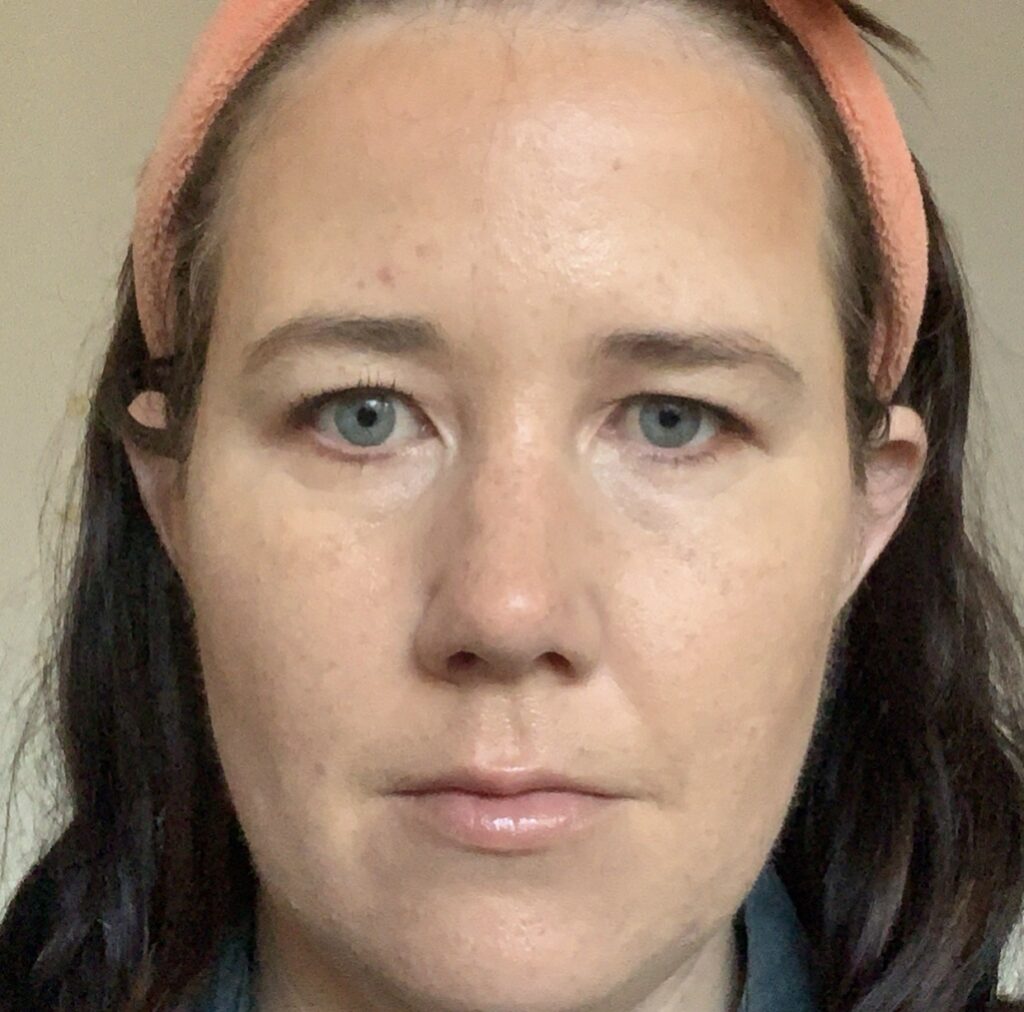 As far as the wear test goes, this is actually one of the better wearing ones. But you wouldn't well from the above pictures. For whatever reason, this is a foundation that looks far better IRL after 8-10 hours wear than it does in pictures. I did experience the same things with this foundation that I do with many others. It did sink into my lines and it did fade around my mouth a little. But that's pretty minor. If I could give it a knock back, I did find that it did cross into dewy town on hotter days and I did have to set with powder more often than I normally would.
So, how do I approach a recommendation for this one? To be honest, I'm not sure that I really can. If you're feeling bad and boujee and have $100 kicking around, this is one of the better exclusively light coverage foundations that I've come across. It is very easy to slap on and it does wear remarkably well. But I have to admit there are definitely more affordable options out there as well. This one I'll just have to leave to you guys! Have you tried the Pat McGrath Sublime Perfection Foundation? Let me know in the comments below.
Cheers and love
Emily xo