Back in February last year, I reviewed the Revlon PhotoReady Candid foundation. A foundation that went on to make it's way onto many a favourites of 2019 list. Just not mine.
No, that foundation made it's way onto the bad list for me personally (for those who want a refresher, I'll link that review here). So, it was with much trepidation that I decided to give their newest launch, the PhotoReady Candid Glow, a go. My hope being that because it's glowy, it might work with my skin far better.
I've been wearing it on the regular for the last month or so and I definitely have some thoughts, So, if you want to know if Revlon's newest foundation gave me that glow, just keep reading!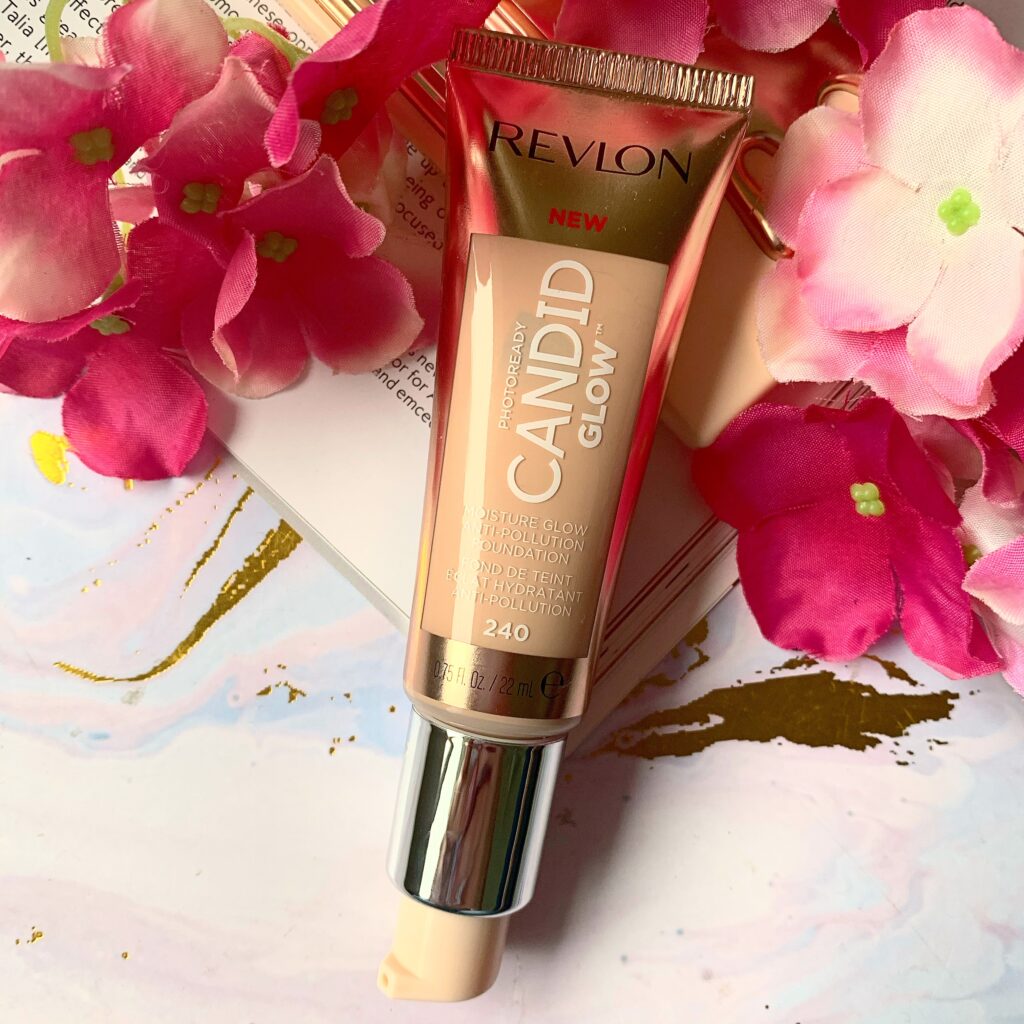 REVLON PHOTOREADY CANDID GLOW FOUNDATION – $24.95 – priceline.com.au (9 shades available)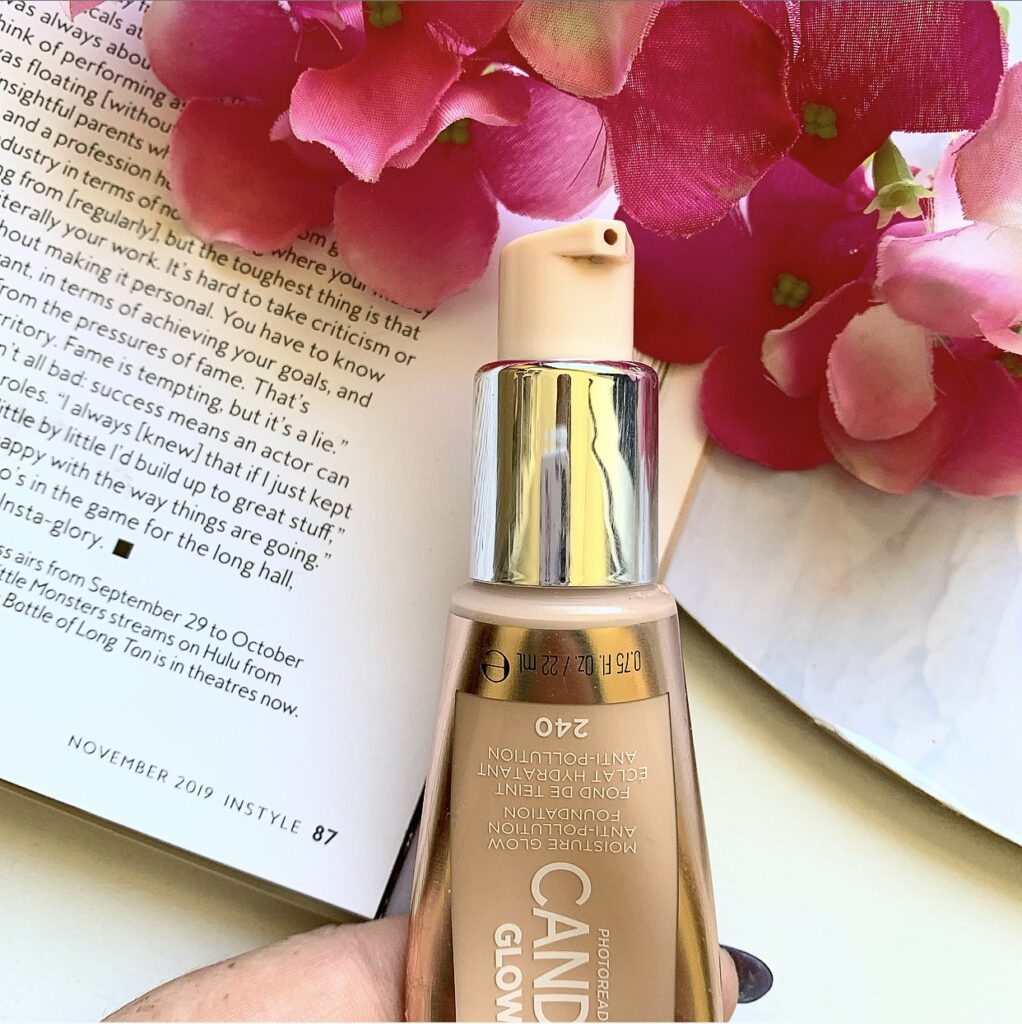 As I always do, I'll start with the packaging. And it's basically identical to the original formula. Same tube style with a pump on the end. The main difference is the colouring. Where the original formula has a matte, beige colour to the tube, the Candid Glow has a shiny, gold colouring.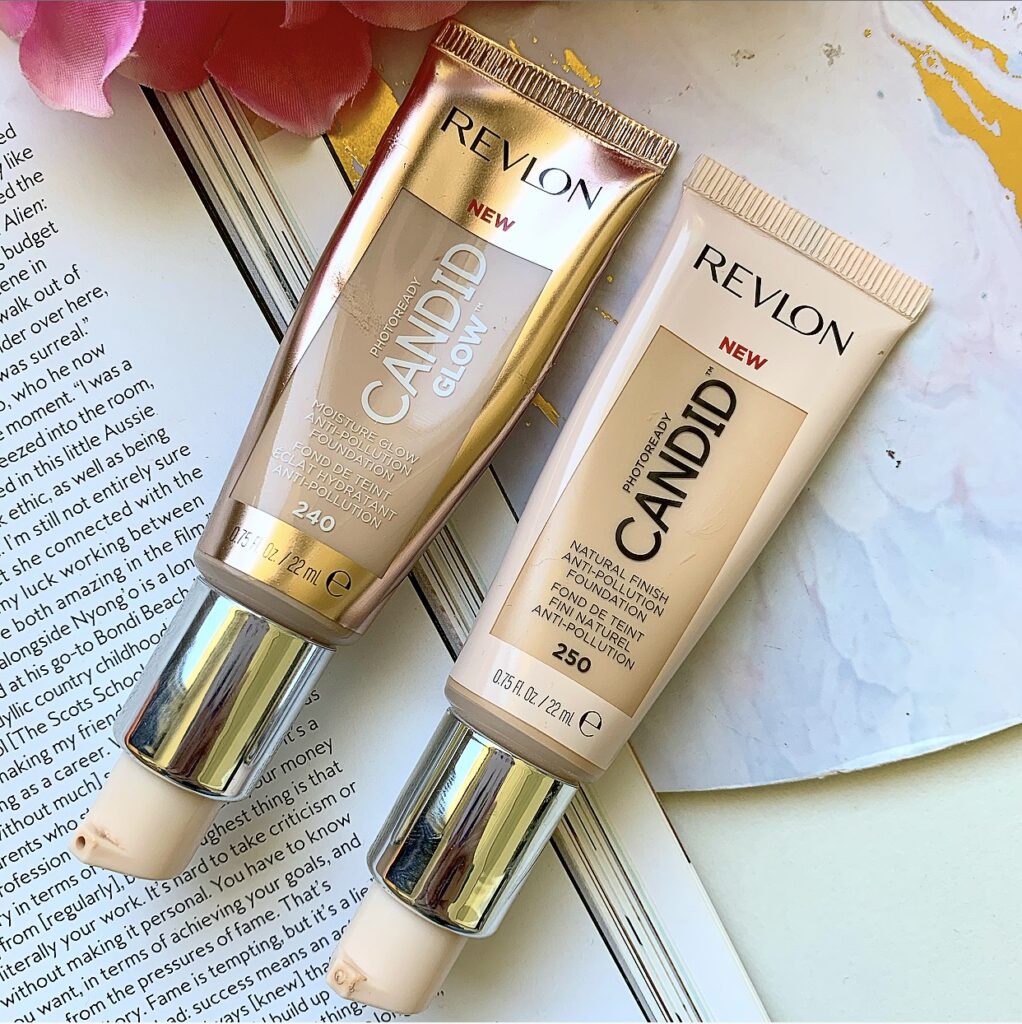 Much like the original formula, this foundation is made without fragrances, parabens, phthalates and has the same anti-pollution technology to prevent you skin from getting damage from blue light. The foundation contains 22ml, which is still less than a standard foundation. But that is also reflected in the pricing.
One of the biggest differences however is in the shade range. The Candid Glow foundation only has 9 shades available in Australia and 16 in the US. This is pretty appalling for such a massive drugstore brand. Especially when you see just how many shades lean towards the lighter skin toned. So this is a considerable strike against this foundation.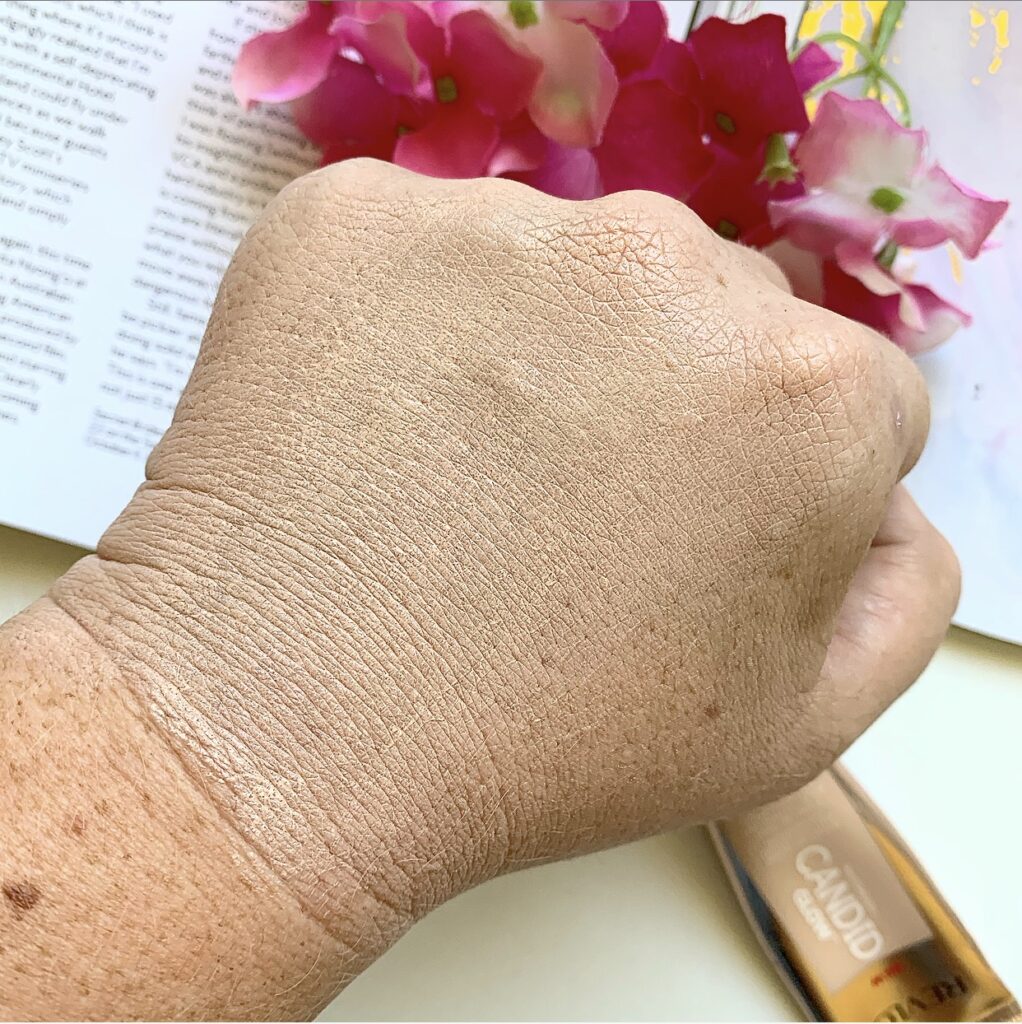 The shades they do have are still sorted by undertone when you go to purchase, so I went with whatever number was closest to the original formula. In this case, I went with shade 240, Natural Beige. Fortunately, it ended up being a pretty good match for me.
When I first went about applying this foundation, it was for lack of a better word, a shitshow. I first applied it on top of one of my more hydrating primers (the Designer Brands Skin Quencher) and used a sponge to blend it out. For reasons that are still unknown to me, it appeared that the foundation was getting soaked up by the sponge. Which is odd because the foundation is not particularly liquidy in consistency.
When I did manage to get it blended with a brush after tackling it with a sponge, it looked awful. It was so splotchy and uneven. I truly hated it and I almost didn't even do this review because I was so frustrated with this foundation after one application. Thankfully, I persevered.
It took a lot of trial and error, but I finally figured this foundation out. First of all, use a regular primer. Avoid anything too hydrating because this foundation hates that. Secondly, blending it out with your fingers will give you the best coverage (which I will touch on in a second). If using your fingers isn't your cup of tea, a brush still works well (I have spoken to people who have tried this with a sponge and it worked for them). Third and final tip, you will need to use a bit to get decent coverage. I found 2-3 pumps does my whole face and neck. And the amount I'd use means that I'll probably go through this foundation pretty quickly.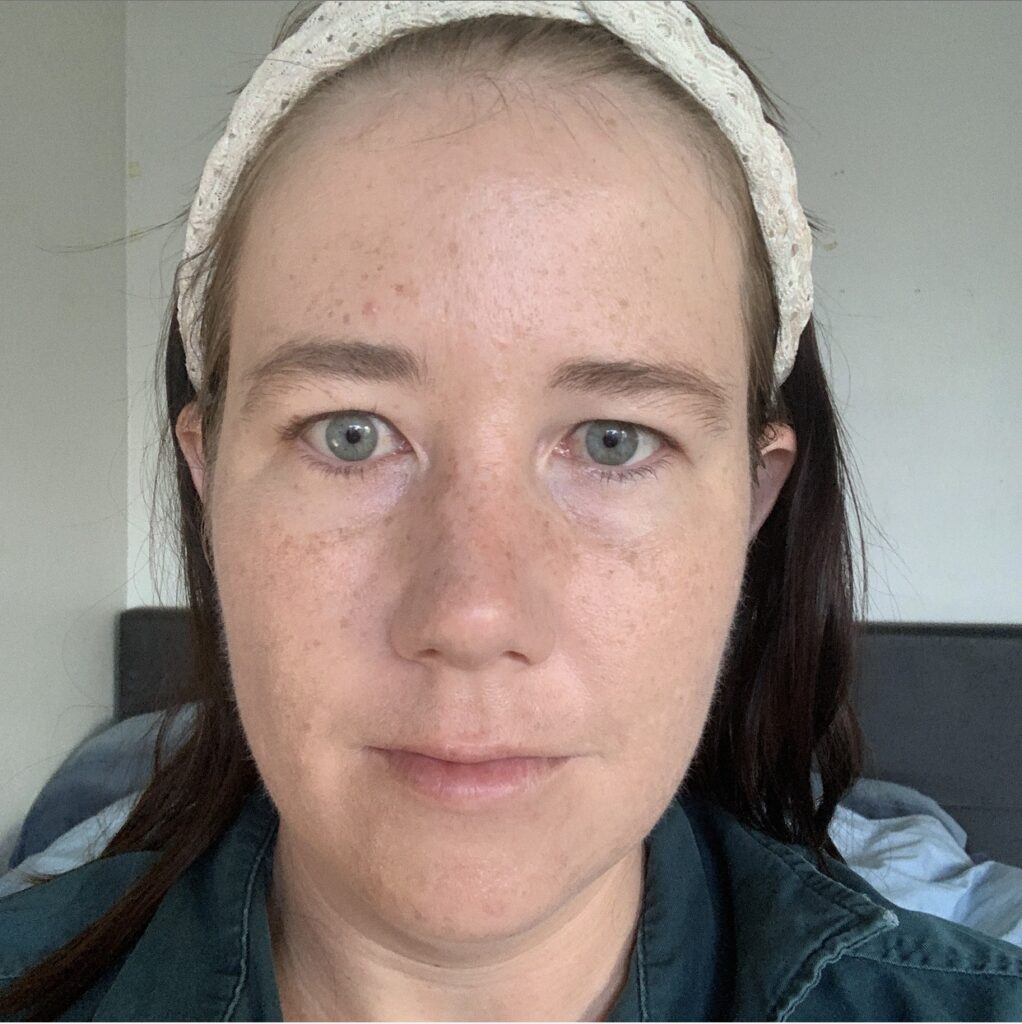 Speaking of coverage, well, she's light. I can sort of build it up to medium but I can still see my acne scarring and freckles peeking through. One nice thing I will mention is that it has the right name. It does have a lovely, natural glow to it. And I never feel like it's just sitting on my skin either. It does blend out very nicely.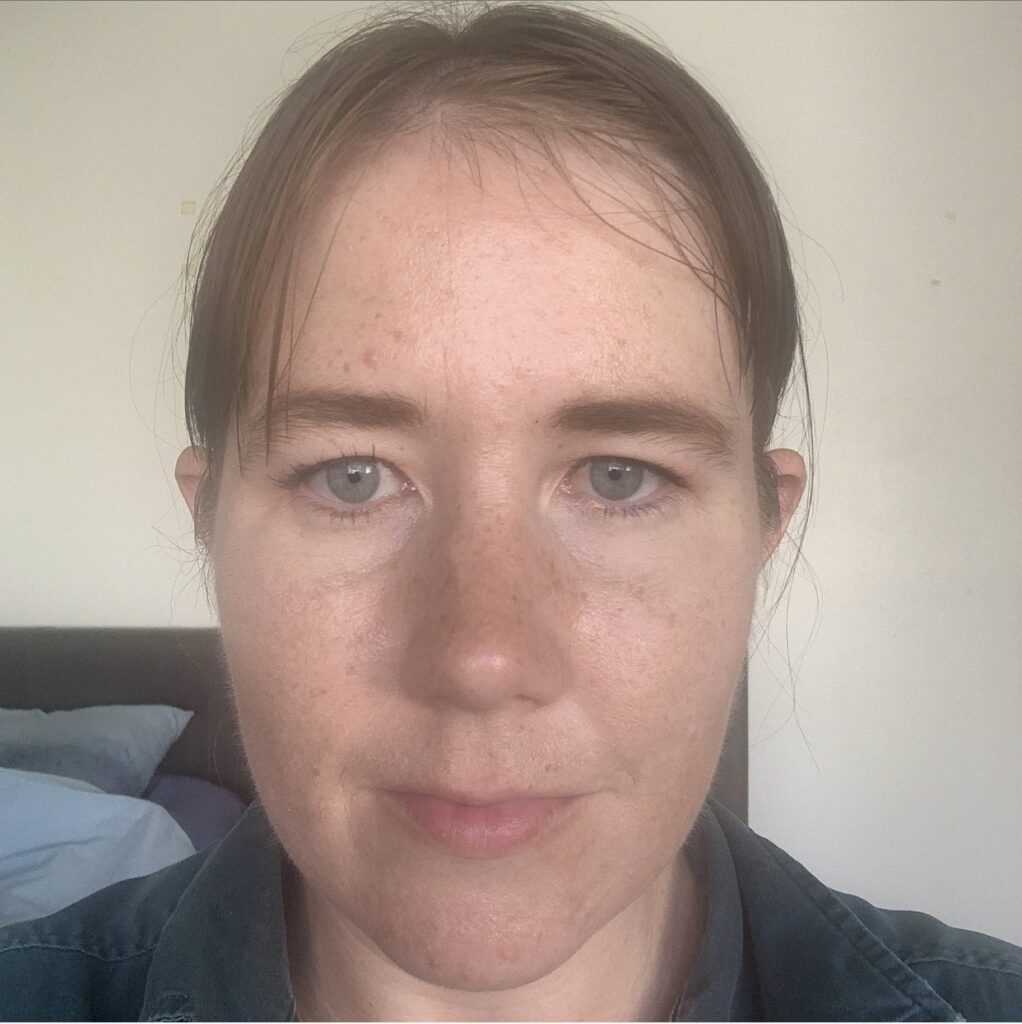 This is a toughie because there are things I genuinely love about this foundation. It holds up well enough after an 8 hour shift at work (I even wore this foundation for almost 15 hours one day). But I still notice it fading around my top lip and around my nostrils by the end of the day. I wouldn't say it's heat proof either as it does transfer pretty easily when I sweat. Hitting it with some pressed powder does sort that out. However, It doesn't sink into my lines or wrinkles. And it maintains that lovely glow throughout the day.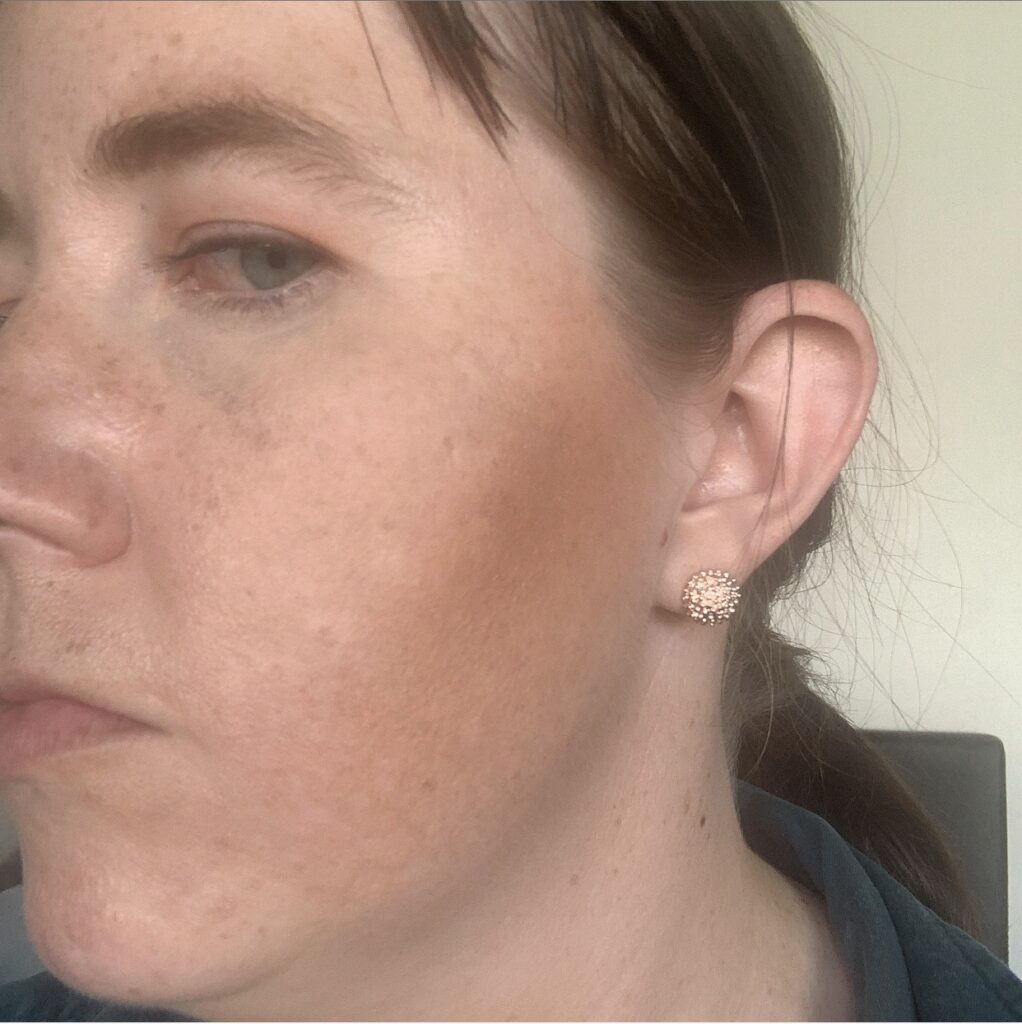 But we all know why we are here. Does this foundation break up on my skin like the original one did? Well, I'm happy to report that this doesn't do that. No peeling, no itching and no dryness! So, that's a win!
Like I said, this is a toughie. This is a love/hate situation. I love the finish and how easy it is to wear throughout the day. But there are enough negatives with it that I can't exactly give it a full thumbs up. If you're someone who is already blessed with good skin that's on the drier side, you will love this. But if you're a medium/full coverage fan, give this a skip. Have you tried the Revlon PhotoReady Candid foundation? Let me know your thoughts down below!
Cheers and love
Emmie xo