If you guys have been following me since the beginning, you will know that my love of the brand Sand & Sky is almost legendary. Their Pink Clay mask is a staple of my skincare routine. So when I was presented with an opportunity to score a sneak peek of their newest launch, the Enzyme Powder Polish, I jumped at the chance! I've been testing it out for the last four weeks and I definitely have some thoughts. So, if you want to know my thoughts, just keep reading!
SAND & SKY AUSTRALIAM EMU APPLE ENZYME POWDER POLISH – $72.90 – sandandsky.com.au – PR sent for review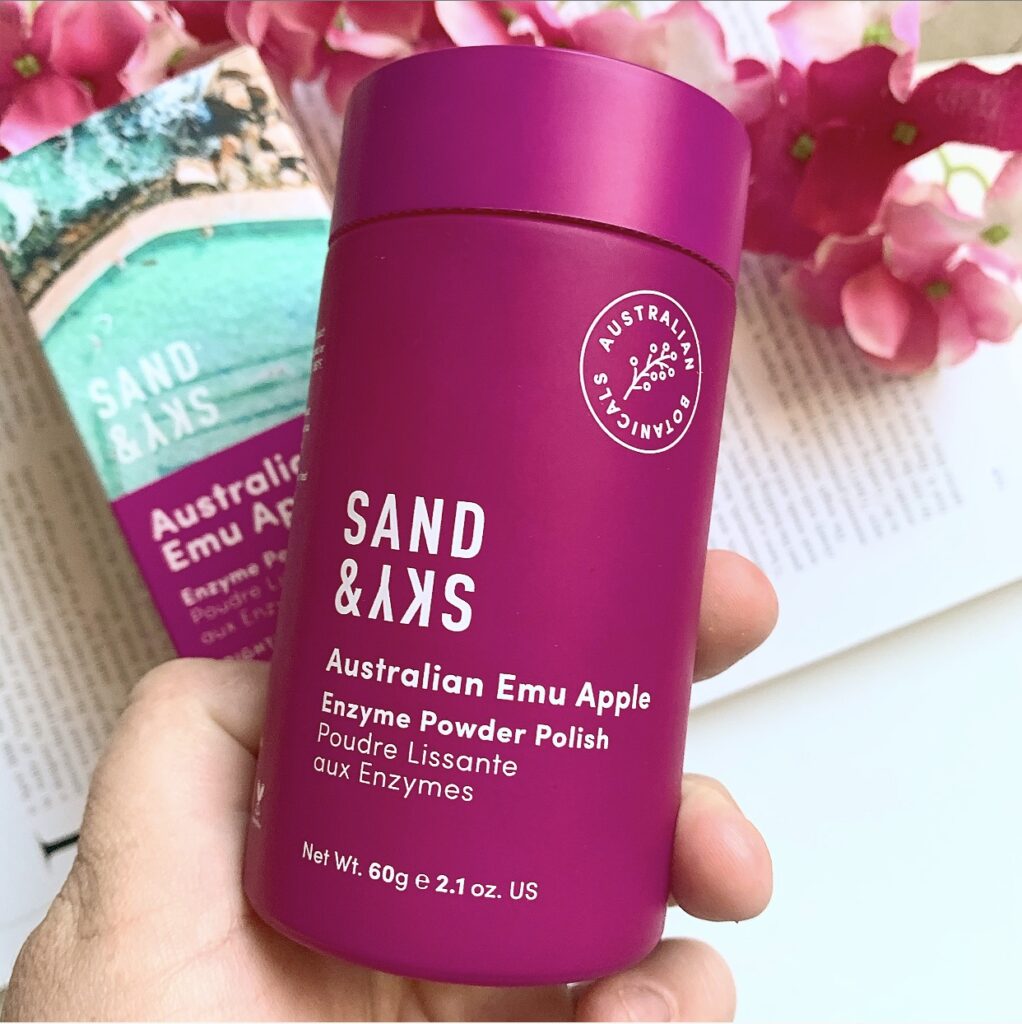 Starting with the packaging, the exfoliant is housed in a deep pink glass jar (I didn't realise it was glass until I got my acrylics back). The colouring is the same as the other products in the Australian Emu Apple line. It's such gorgeous packaging and very aesthetically pleasing. The Enzyme Powder Polish is Vegan, Cruelty Free and contains 60g of product. Which is on par with other powder exfoliants on the market.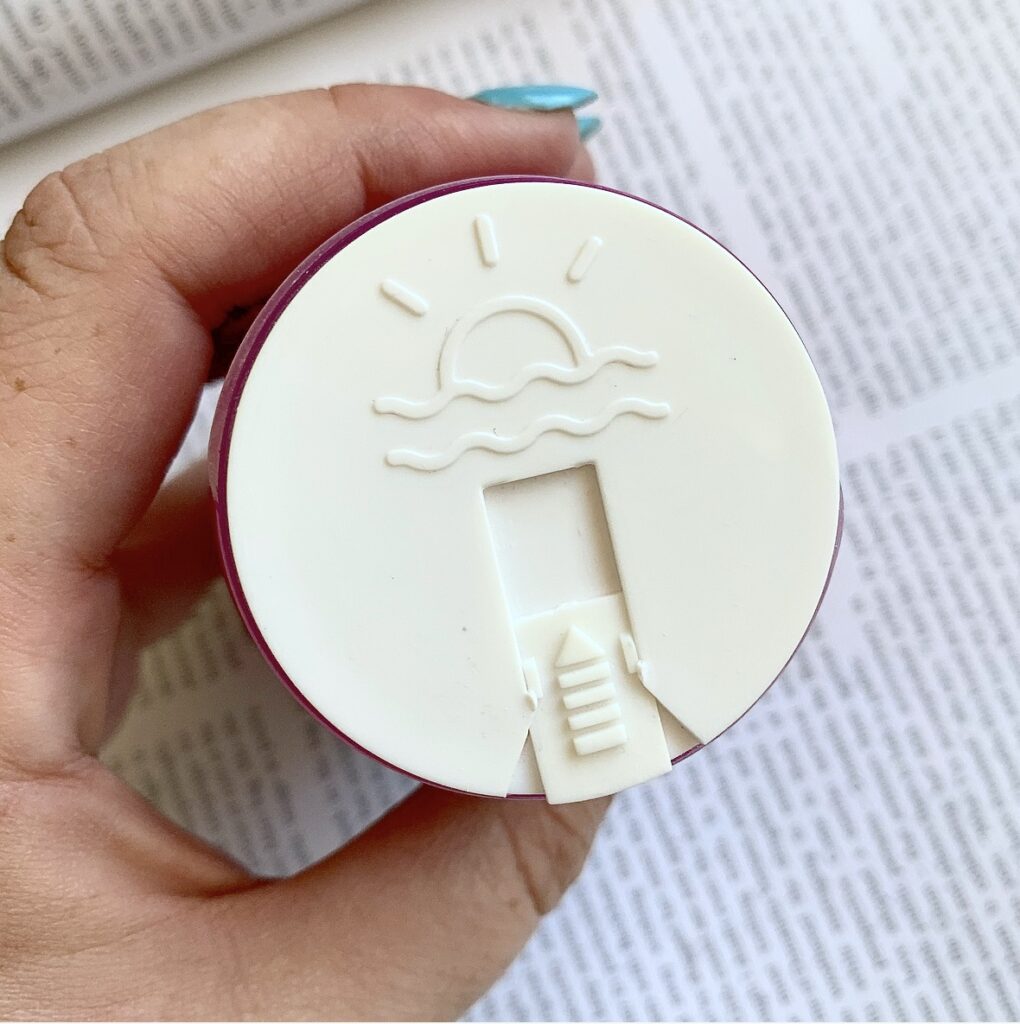 One of my favourite things about the packaging is the dispenser. The Enzyme Peel Polish has a unique lock function, which helps prevent you losing product. It's such a nice touch that I, a lazy skincare fan, appreciate.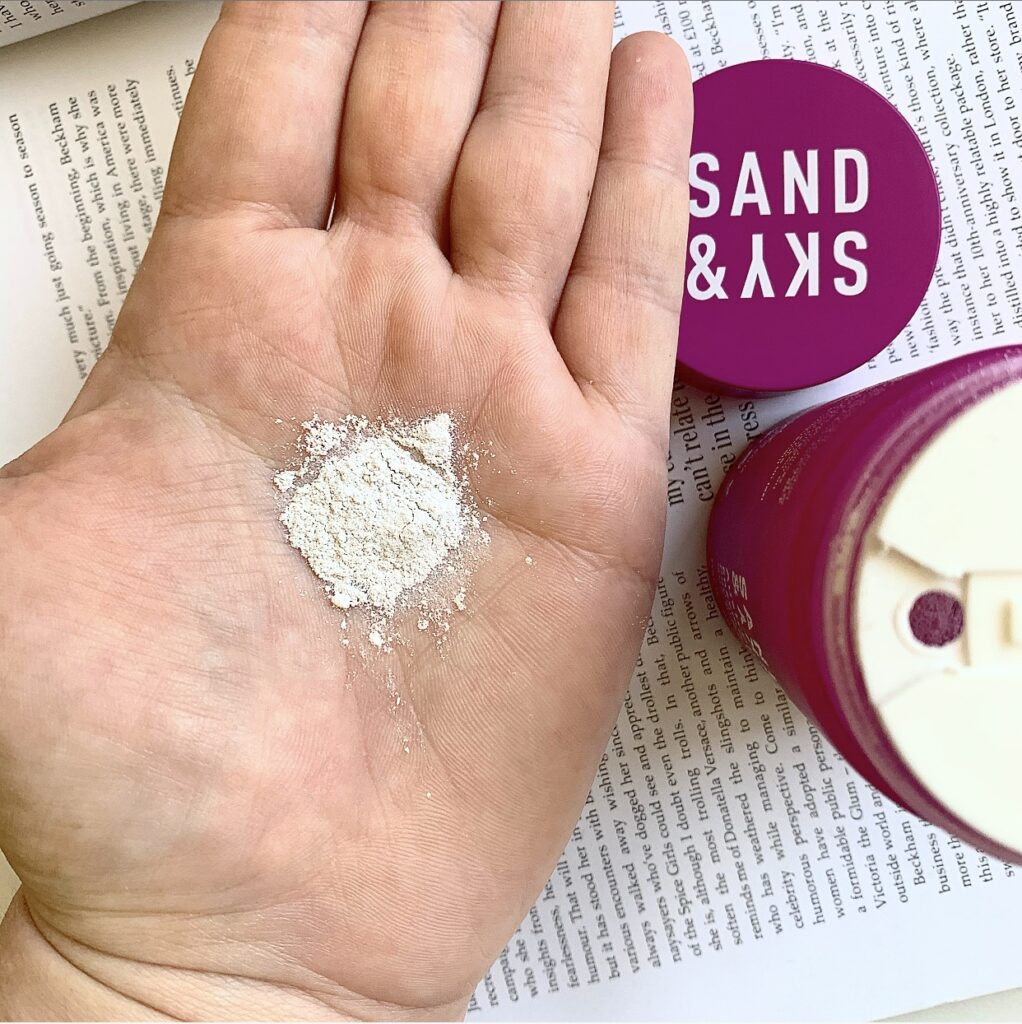 So, lets get down to the main questions. What even is the Enzyme Powder Polish and how does it work? Well, it works as both a physical exfoliant and a chemical exfoliant. The physical component is rice powder, which is known to be a super gentle exfoliant on the skin.
The chemical components however are the big players here. With the likes of Emu Apple (high in Vitamin C), Papaya Extract (helps with exfoliation) and Davidson Plum (mimics AHA's and helps with further exfoliation) doing a lot of the heavy lifting. There is also Jojoba, Aloe Vera and Macadamia oils to help give the skin an extra boost of hydration.
With that out of the way, how do you use it? I start with freshly cleansed skin and I pop a small amount into my hand (the amount you see in the above video is about how much I use). I then add a liquid to turn it into a foamy consistency. Often I'll just use water, but I also occasionally add the Sand & Sky Dreamy Glow Drops if my skin needs that extra glowy boost (it's been getting chilly and my dry skin needs all the help it can get). Then I rub it all over my face for 15 to 20 seconds and finally rinse off with warm water. I will then follow up with the rest of my skincare routine.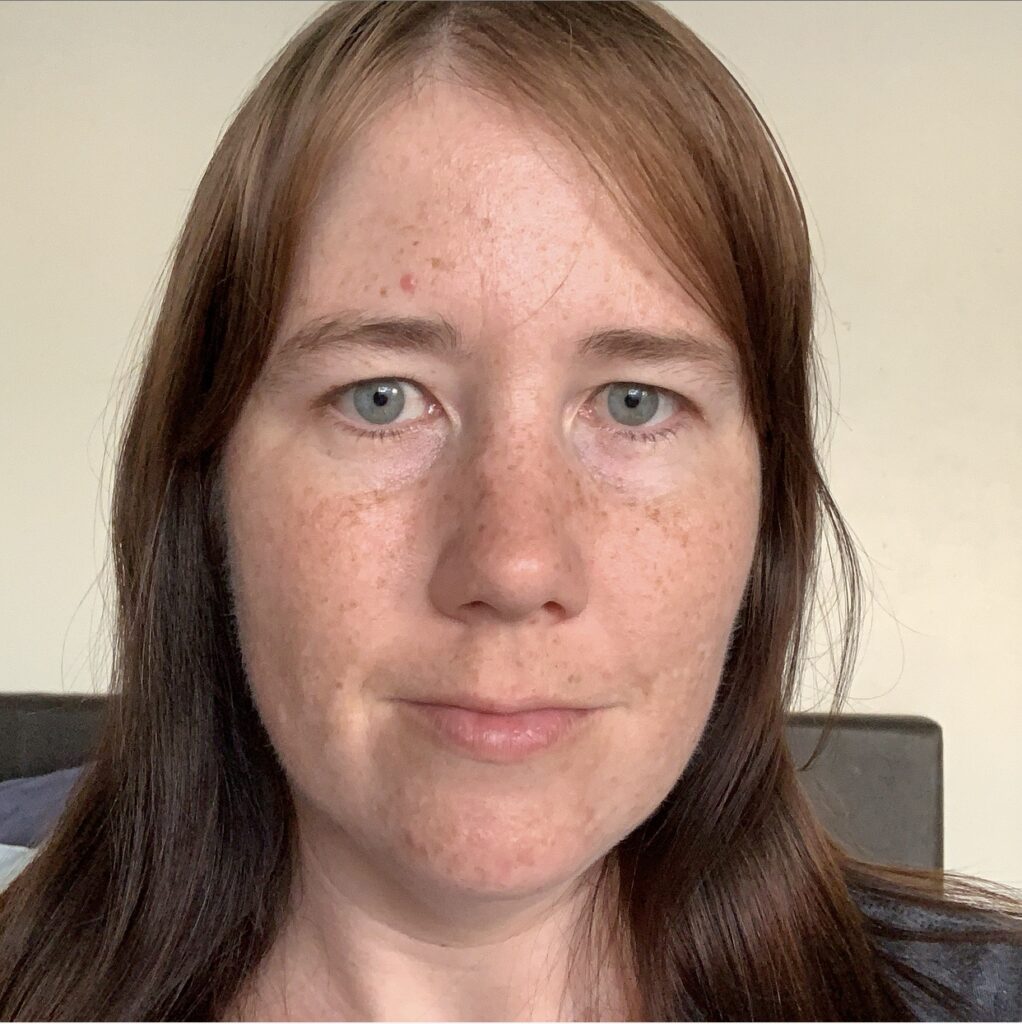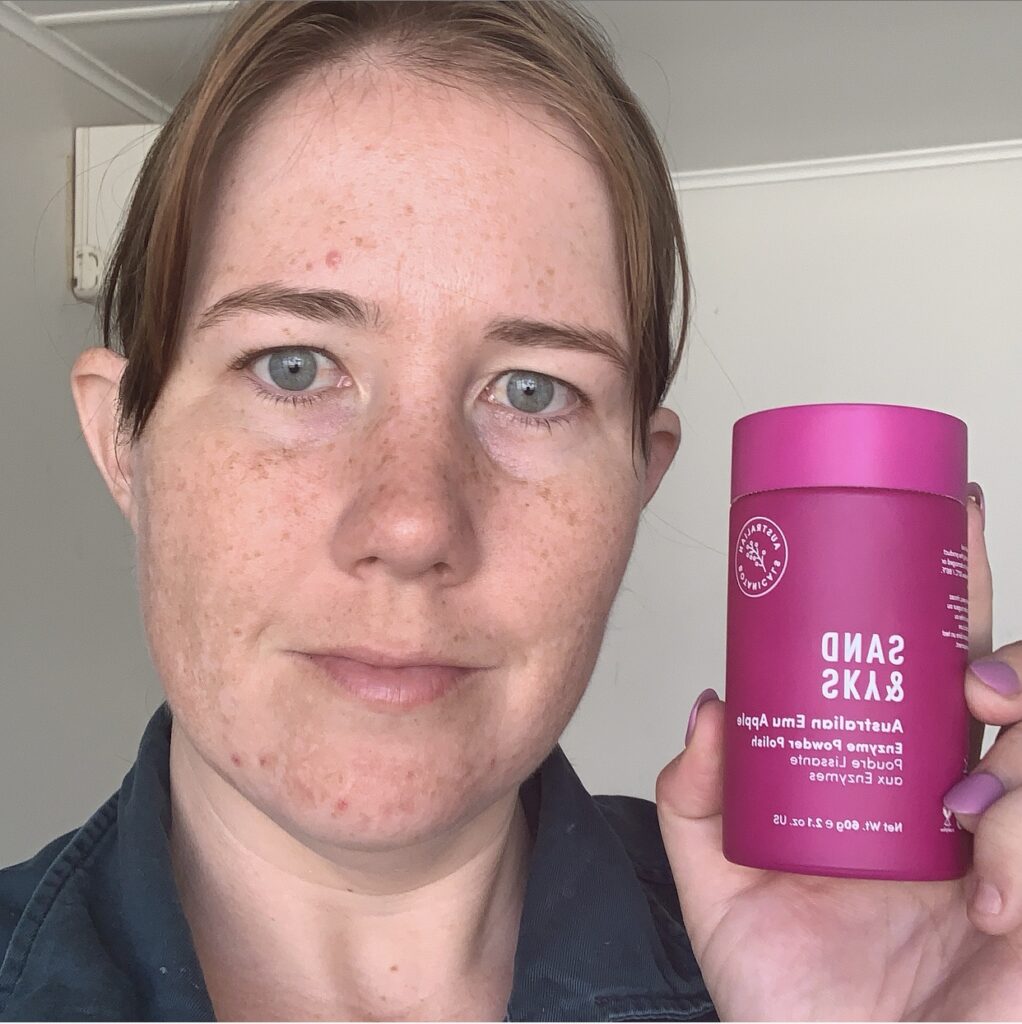 After using three times a week for the past four weeks, I have definitely begun to notice a significant difference in my complexion. My skin feels so smooth and looks so much brighter. I've even begun to notice the dark spots on my chin fading and clearing up. This is the kind of product that so seamlessly slips into my nighttime routine. It plays nice with my more hardcore serums and it hasn't aggravated my face.
So, do I recommend the Enzyme Powder Polish? Absolutely! Like I said, this has become a staple of my nighttime skincare routine and I've been recommending it to everyone that I know. Sand and Sky, I want to thank you for giving me this opportunity. You smashed it out of the park again! Have you tried the Enzyme Powder Polish? Let me know in the comments below.
Cheers and love
Emmie xo
This product was provided for review. All thoughts and opinions are that of the writer.