As I mentioned in my Lanolips review, Australian based beauty brands have been slowy taking over the world. With many of these brands being sold in places such as Sephora, Ulta, Selfridges and more. And back in June, three of the bigger players in the A-Beauty game collaborated to make the Limited Edition A-Beauty Box. Those brands being Frank Body, Go-To Skincare and Sand and Sky. Naturally, I had to get my hands on it and I had to tell you all about it. So I'll be chatting about what's in the box, the value and whether or not I think it's worth the price. So, if this is something that interests you, just keep reading!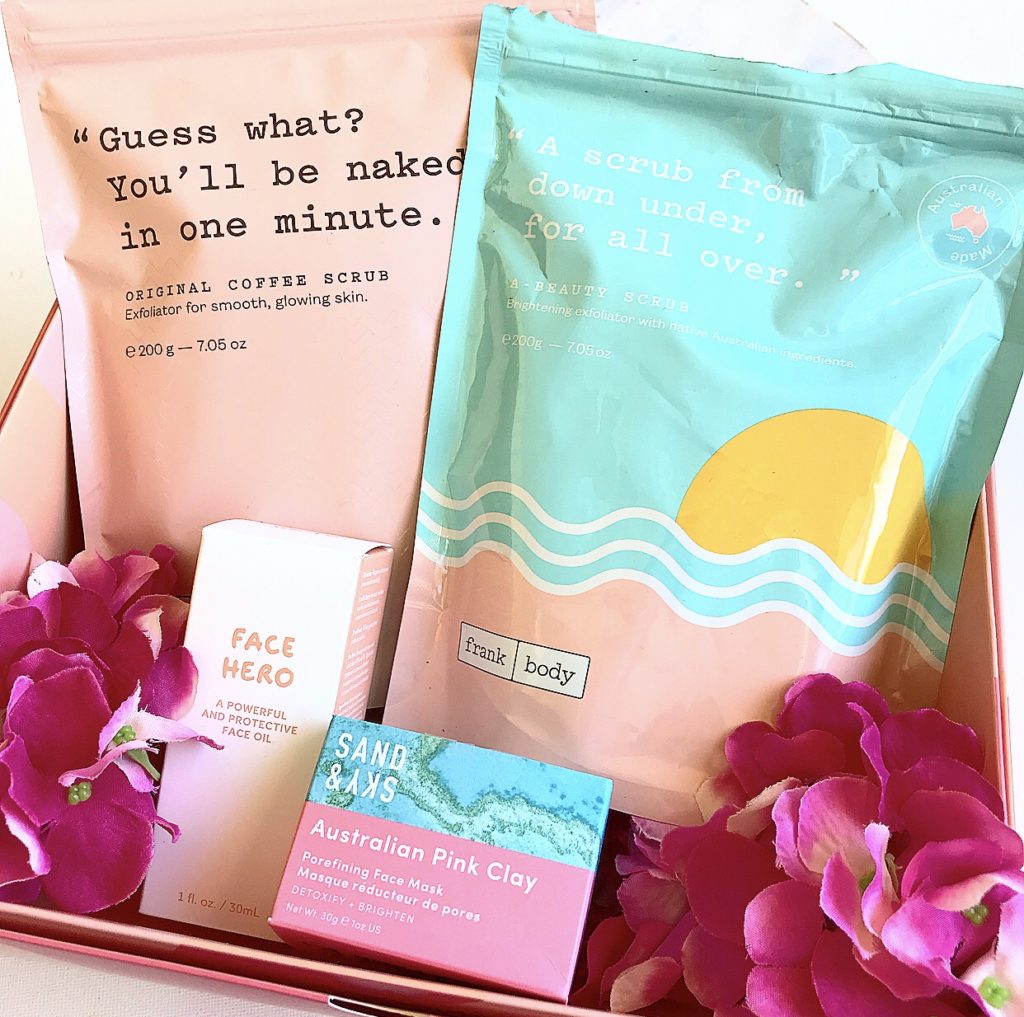 THE A-BEAUTY BOX – $99.95 ($126.94 Value) – sandandsky.com, frankbody.com, gotoskincare.com
So the entire kit and kaboodle comes in this gorgeous pink box. The box has all three brands labeled on it and it also mentions that all of the products are 100% Australian made. All three brands are also Cruelty Free and Vegan.
Inside the box has the products. The products that this box comes with are ones that I would considered to be the hero products from those brands. Some of these I have tried in the past. Others are brand spanking new to me. So I'll go through each product and tell you a little bit about them.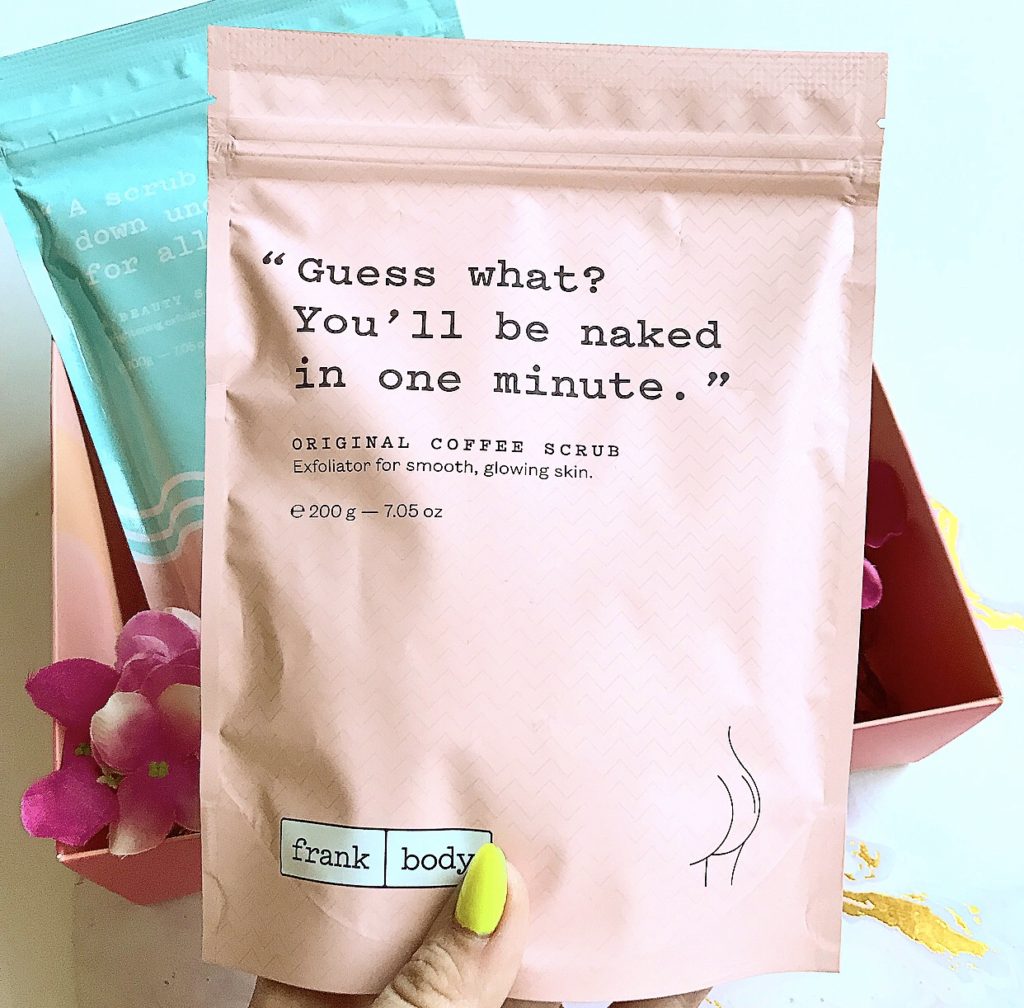 FRANK BODY ORIGINAL COFFEE SCRUB – $16.95 – 200g (full size)
The OG coffee scrub, this is beloved by folks the world over. It's a Coffee and Sea Salt based scrub with added goodies such as Vitamin E and Sweet Almond Oil to help add hydration back into the skin. I've gone through multiple packs of these over the years so this comes highly recommenced by me.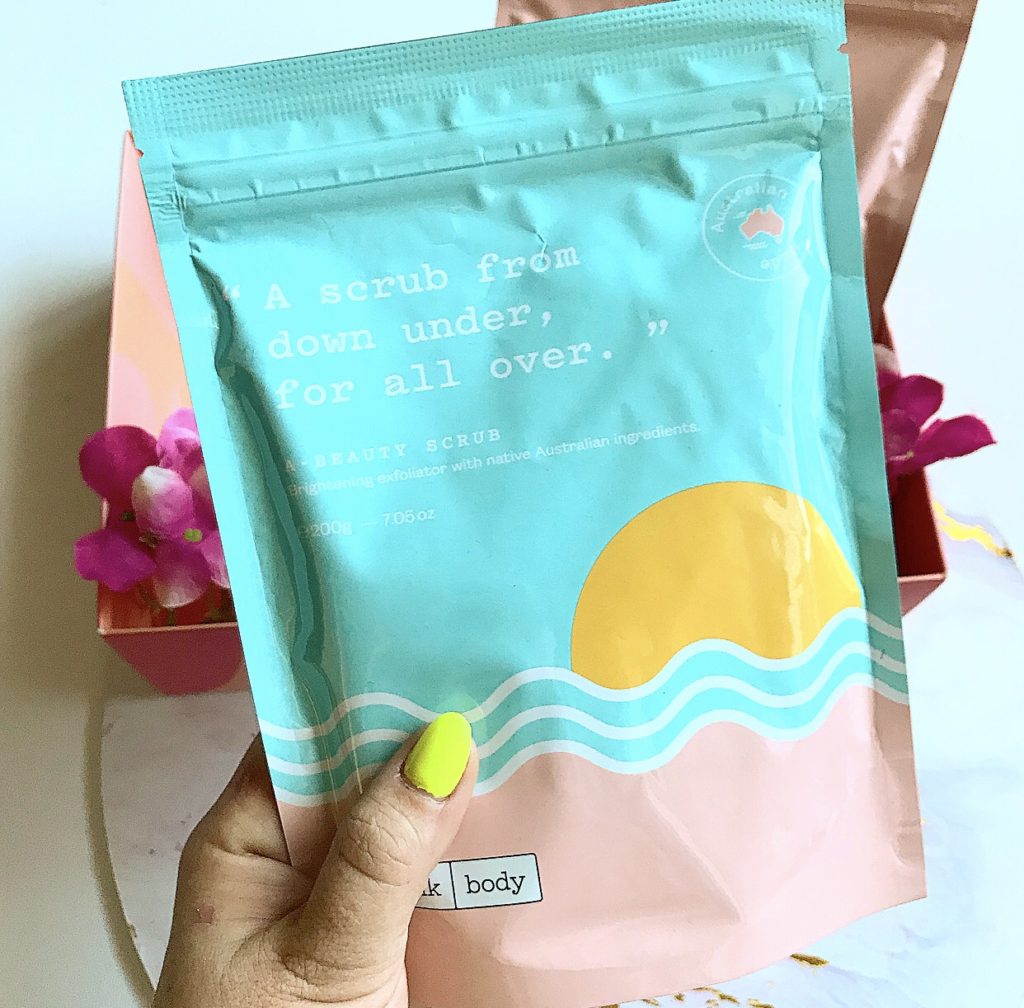 FRANK BODY A-BEAUTY COFFEE SCRUB – $18.95 – 200g (full size)
I guess Frank Body thought their scrub was so nice, they added it twice! The A-Beauty scrub has mostly the same ingredients as the original. But it has a few added treats. The biggies being Eucalyptus (excellent anti-bacterial properties), Finger Limes and Kakadu Plum Extracts (natural AHA's) and Macadamia Oil (all the hydration). I tried this the other night and despite some of the stronger smelling ingredients, it still smelled very much like coffee with a slight citrus twist. But most importantly, it left me feeling so soft and smooth!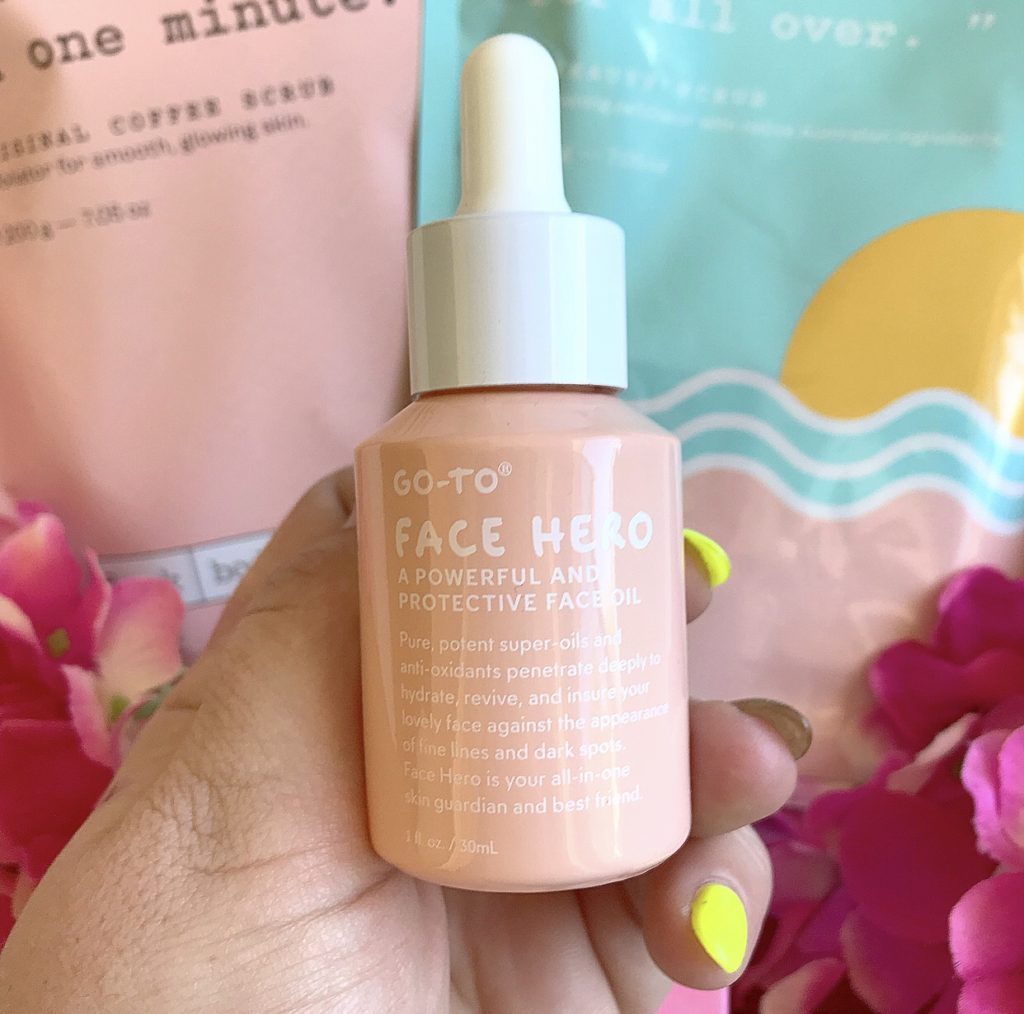 GO TO FACE HERO – $45.00 – 30ml (full size)
I adore using face oils in my skincare. Especially in winter when my skin craves the extra hydration. So, when I saw that the Face Hero was the Go To Skincare contribution to the box, I was immediately excited. This is packed with some awesome ingredients like Jojoba, Rosehip, Macadamia and naturally derived Vitamin E. And the best part? It smells so gorgeous! I can't wait to start using this.
SAND AND SKY AUSTRALIAN PINK CLAY PORE PERFECTING FACE MASK – $69.90 – 30g (deluxe mini – full size 60g)
If you have been following me for a while, you would already know that this is my favourite mask period. I've already been through two full size tubs and I was actually about to buy another one when this box launched. So, good timing! This mask is bursting with amazing ingredients. The three biggies being Kaolin (has amazing detoxifying properties), Kakadu Plum Extract (again, brightening) and Retinyl Palmitate, which is a form of Vitamin A that is said to help firm up the skin. I always notice a difference in my skin when I use it and I especially love it as a spot treatment for acne. This is easily the biggest draw in this box for me.
And that's what is in the box! If you ask me, I would happily recommend it. The value is definitely there and these are all widely beloved products. It would be great for pretty much everyone as a gift or even for yourself as a treat yo self kinda moment. Did you pick up the A-Beauty Box? What is your favourite Australian beauty brand? Let me know in the comments below!
Cheers and love
Emmie xo