Ulta3 is a brand that I have been championing for an extremely long time. So imagine my delight when they got in touch with me a few months back to try out their newest launch. The Second Skin collection consisting of a new range of foundations, concealers, powders and more! Naturally, I had to give the foundation a through review. So, as soon as it landed on my desk, I immediately put it to the test. So, if you want to know if the Second Skin Foundation slips into my routine, just keep reading!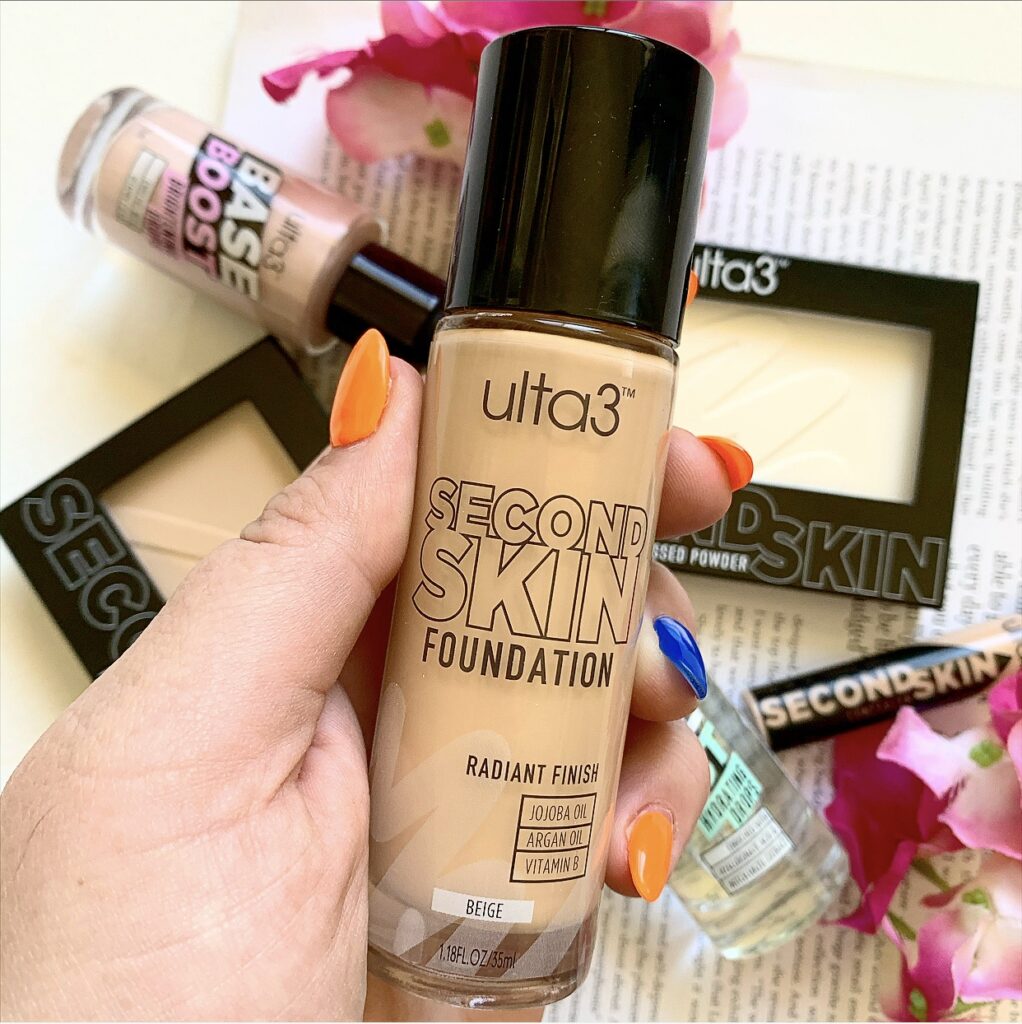 ULTA3 SECOND SKIN FOUNDATION – $11.95 – ulta3.com.au (8 shades available) *Sent in PR*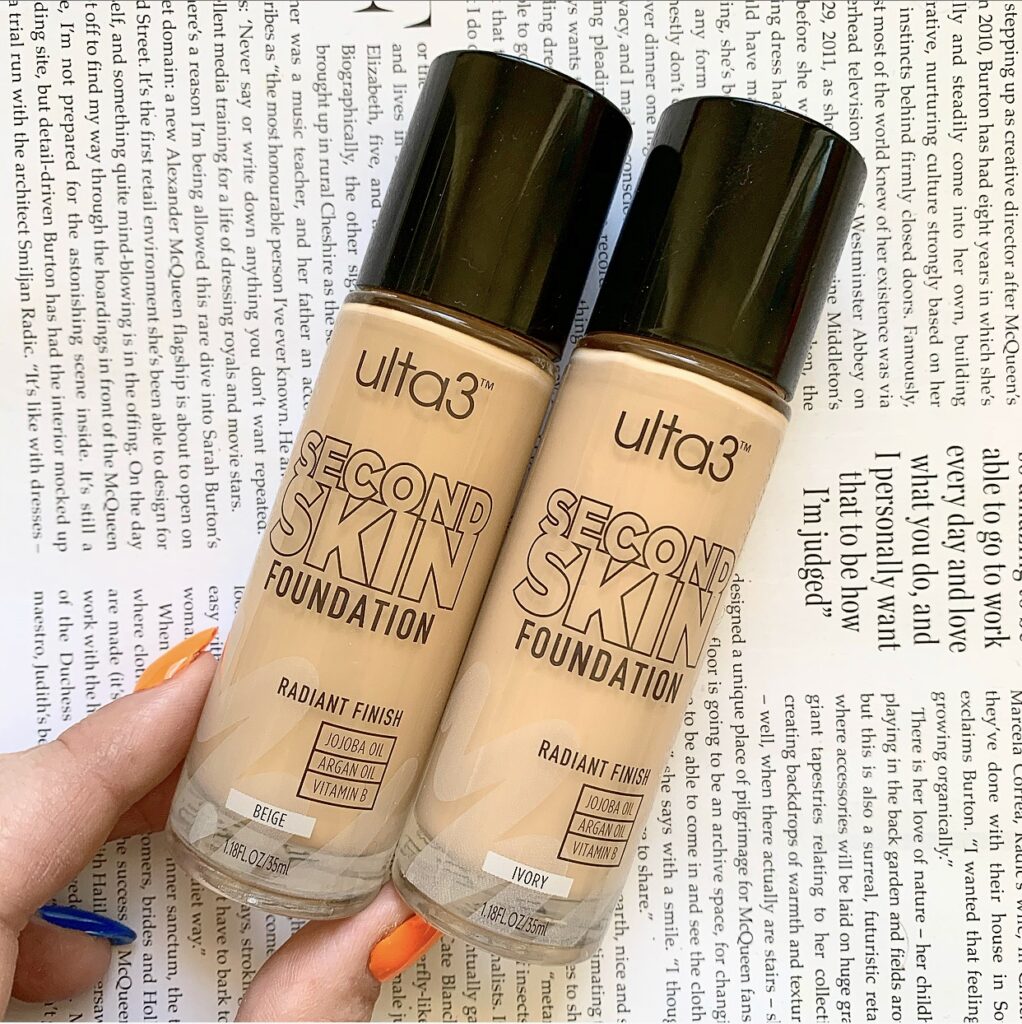 I'll start with the packaging. The foundation is housed in a sleek, glass bottle. The bottle feels weighty and well made. Which is good considering how affordable this foundation is. The Second Skin Foundation formula is vegan, cruelty free and contains 30ml of product.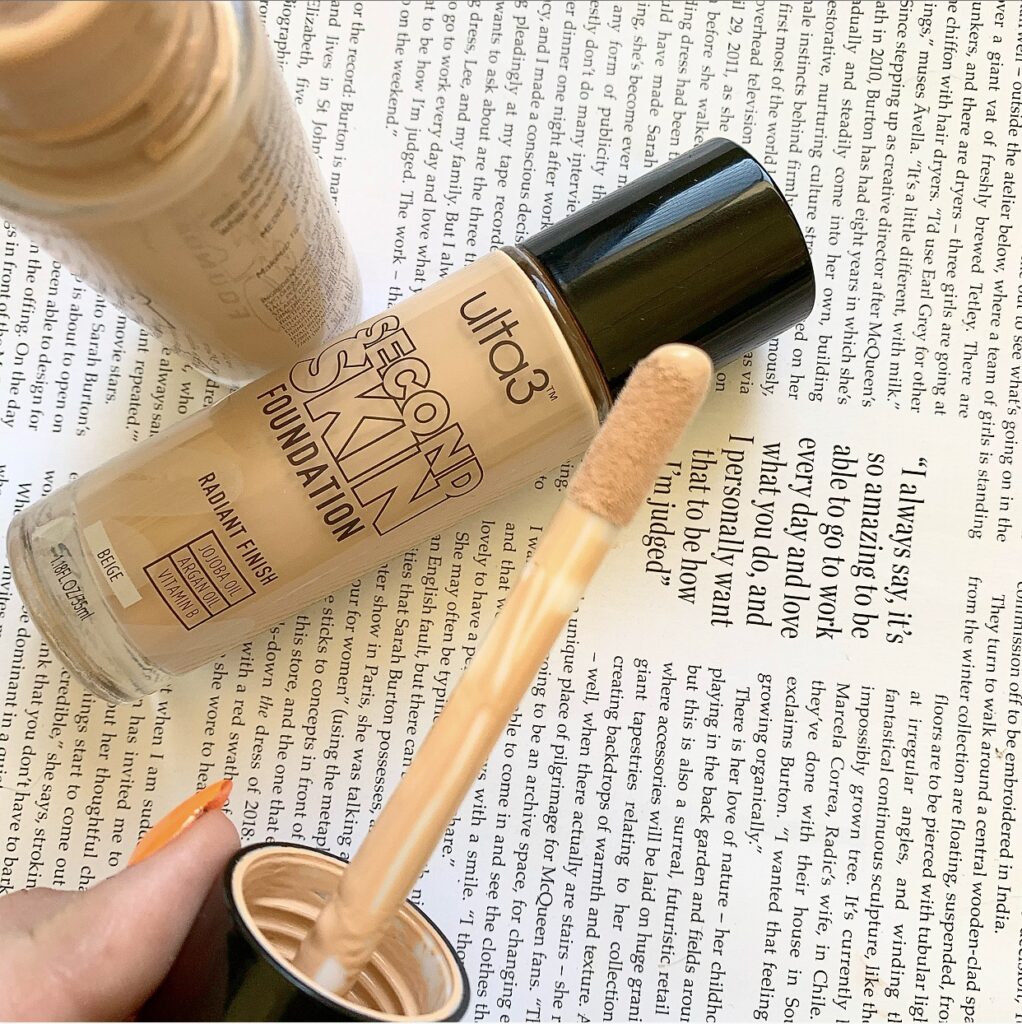 The Second Skin Foundation forgoes a pump for a large sponge tip applicator. While I am personally a fan of this kind of applicator for foundation, I know a few people who don't like this style for hygiene reasons. So I guess this is one for the 'your mileage will vary' column.
Now, I guess I have to talk about the shade range. Where previous foundation releases from Ulta3 have only had 4 shades, the Second Skin Foundation has doubled that to 8. While this is a tiptoe in the right direction, to me, it's still not enough. I would have loved to see this expanded to 12 or even 16 shades so that those with deeper skin tones can use this foundation too. So, like all foundations with less than stellar shade ranges, this is a significant minus against them and this is something I will continue to call brands out on this, Even if it's a brand that I enjoy.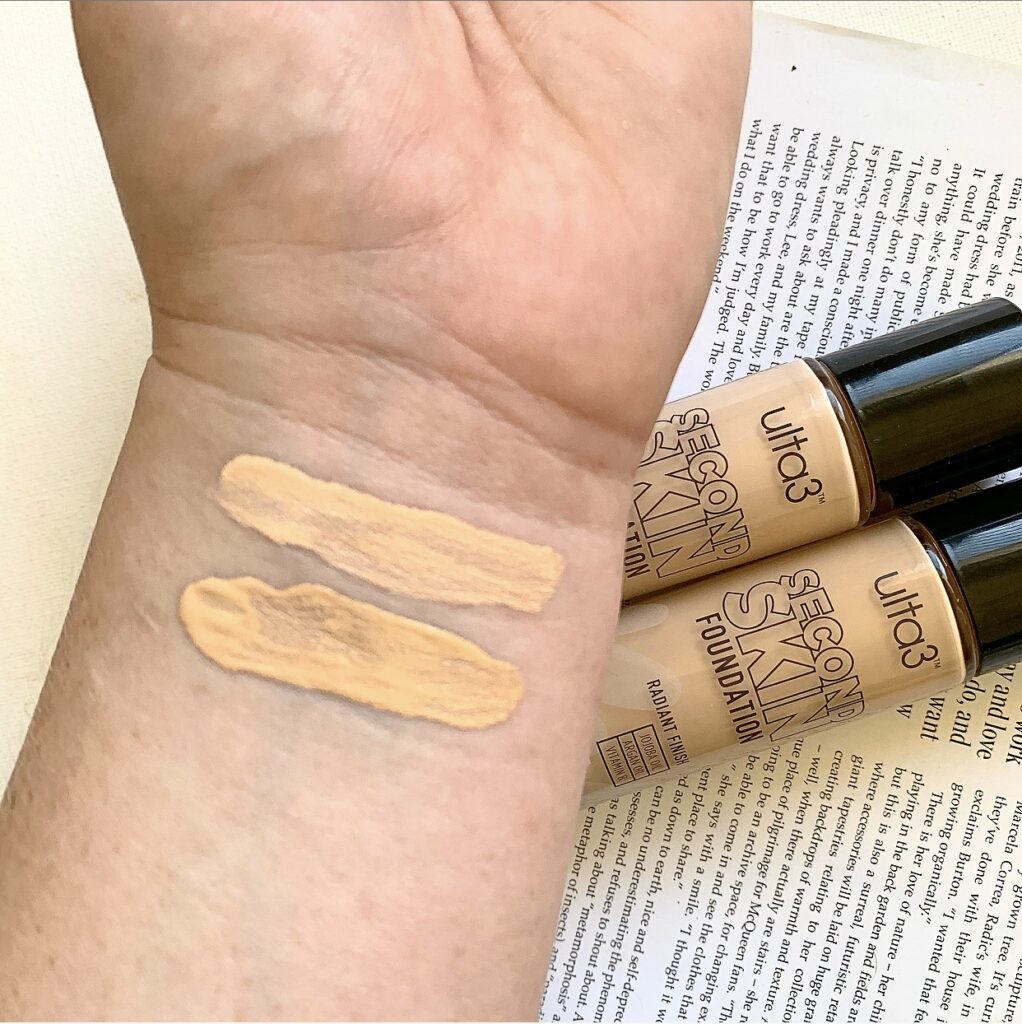 On the topic of shade range, I was initially sent the shade Beige to try out, but I quickly discovered that it's a touch too dark for me. Fortunately, my local pharmacy carries Ulta3 and I was able to grab the shade Ivory. On it's own, Ivory is on the light side. But mixed with Beige, it's a spot on match.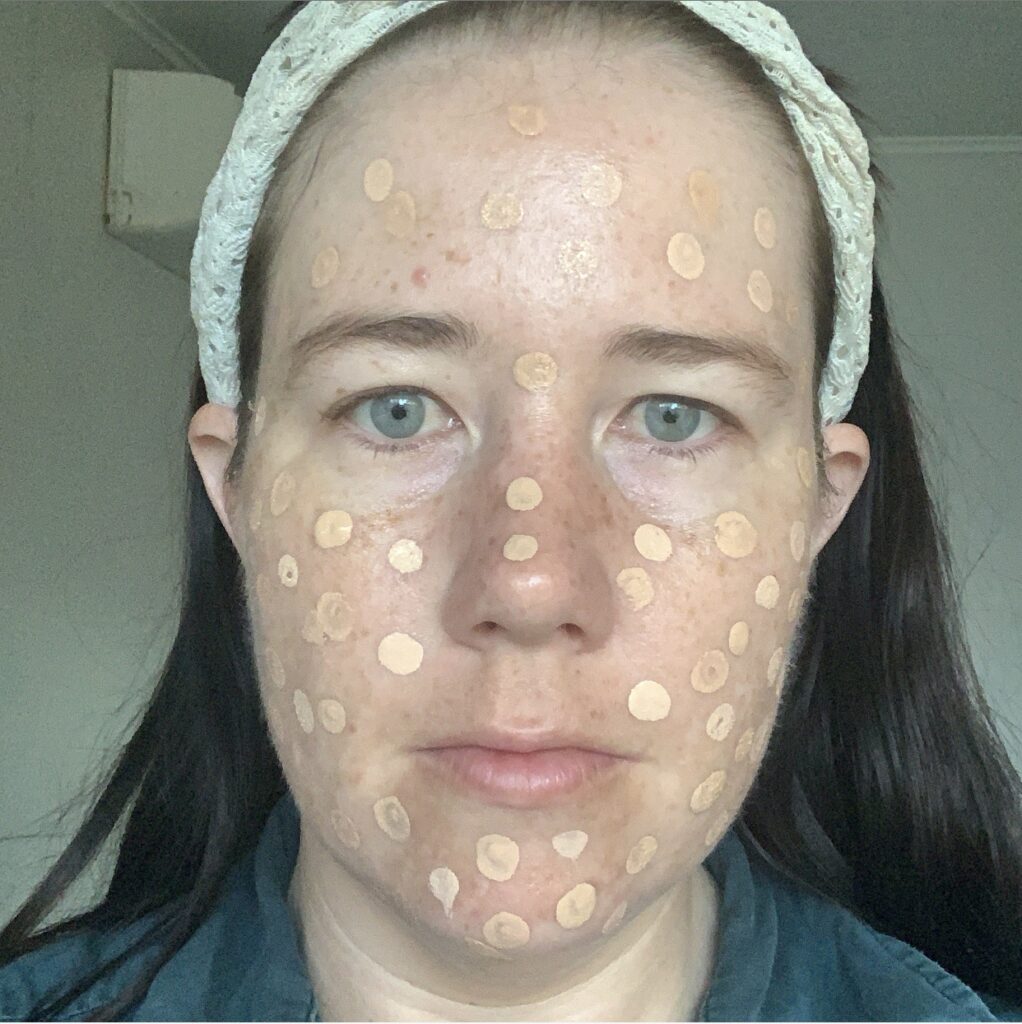 Because the applicator is a doe foot, I can't exactly say how many pumps covered my face like a regular foundation. But as demonstrated in the above picture, I found that dotting it all over my face as opposed to streaking it was the best approach. I went in with 2-3 dips into Beige and 2-3 dips into Ivory and that covered me quite nicely. I also quickly discovered that a brush definitely blended it out better than a sponge. A sponge was ok, but I found the finish to be a little blotchy.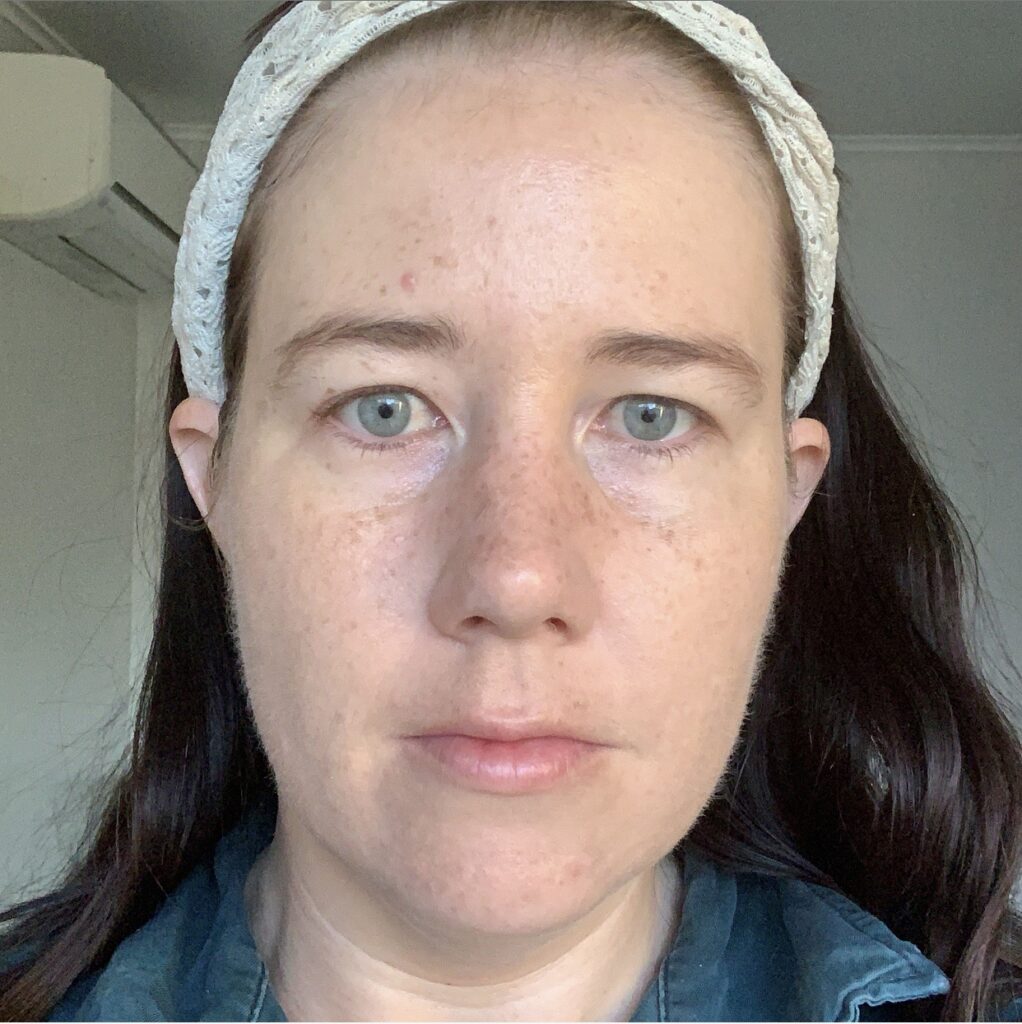 The Second Skin Foundation is described as having a medium, buildable coverage with a radiant finish. And I agree on both counts. The finish is so gorgeous and dewy without looking too shiny. And it did an excellent job at covering up my redness and scarring. I probably could get this close to full coverage should the occasion call for it. But for day to day, this foundation suited me just fine.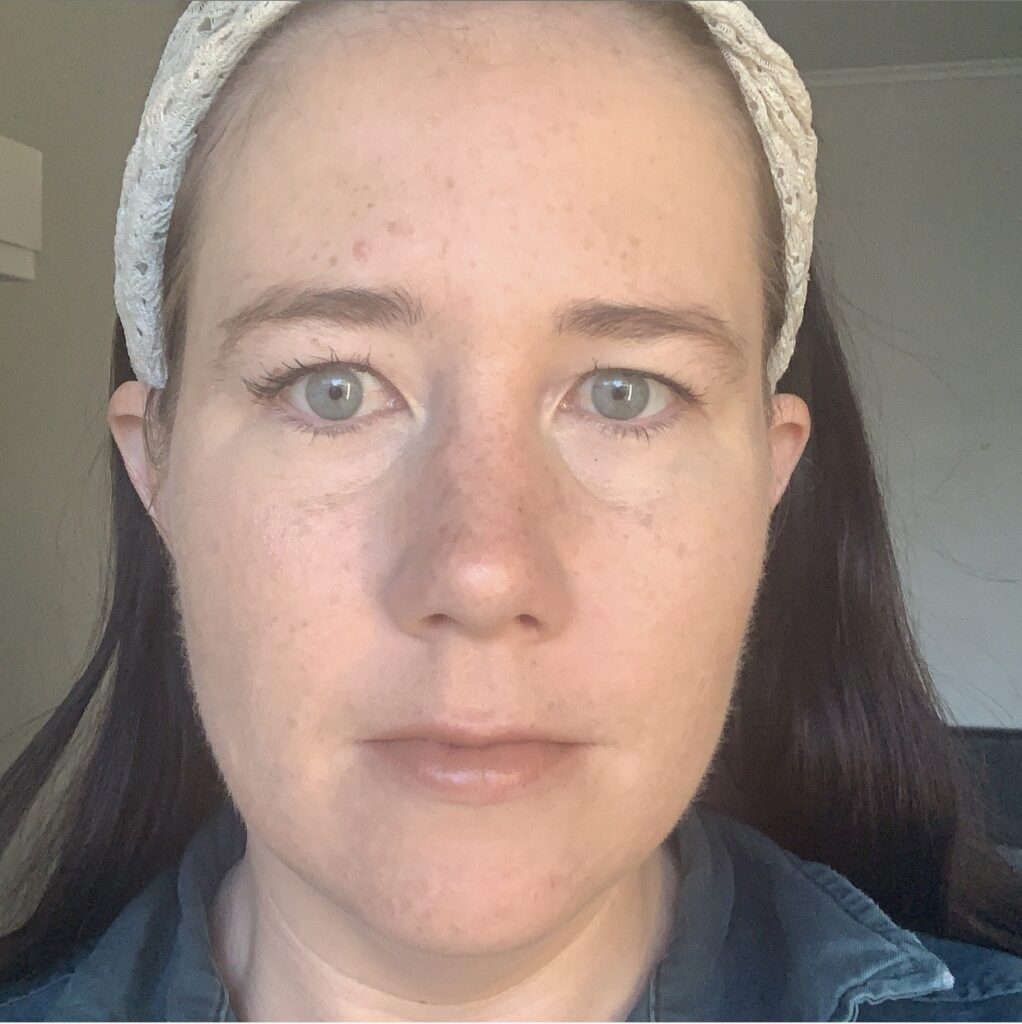 I've now worn this foundation pretty consistently over the last 2-3 weeks. And I have to say, I'm quite impressed with the wear. On the good days, it didn't budge or fade on me at all and it stayed looking fresh without the need of touching up for well over 9 hours.
The day I took my wear test shots, however, was a particularly bad one for my allergies. I was constantly blowing my nose, sneezing and and one stage, had to wear a mask due to the amount of dust in the air. For those reasons, the foundation did rub off on the areas around my nose and chin. So, it's not weather proof unfortunately.
So, do I recommend the Second Skin foundation. It's a half yes. While I had success with it, it's such a shame that more people can't try it for themselves due to the lackluster shade range. I do know that Ulta3 is aware of this and I sincerely hope that they add more shades in the future. Sooner rather than later. Have you tried the Second Skin Foundation? Let me know in the comments below!
Cheers and love
Emmie xo
*This foundation was sent in PR. I am under no obligation to review this product. All thoughts and opinions are my own.*