Slip on a shirt. Slop on sunscreen. Slap on a hat. These three lines are synonymous with Australia. The Slop part being, in my opinion, the most important. Here in Australia, Melanoma is now our third most common cancer, with two in three Australians being diagnosed with some form of skin cancer before they turn 70. I say this not to scare or preach. But to highlight just how important looking after your skin is. And speaking on the beauty side of things, it is proven that UV rays are the most common cause of premature aging.
Thankfully, a lot of people are getting the message. With many brands incorporating high SPF products into their lines. Though one area that is often overlooked is the face. However, a new brand has recently entered the market who's main focus is on sun protection for the face. Enter, Ultra Violette. An Aussie skincare line that promises to change the sunscreen game. After fawning over their products on Instagram (and running out of the sunscreen that I was using), I bit the bullet, picked up their best selling Queen Screen and have been testing it out for a while now. So, if you want to know if Ultra Violette's products leave me feeling like a queen? Just keep reading!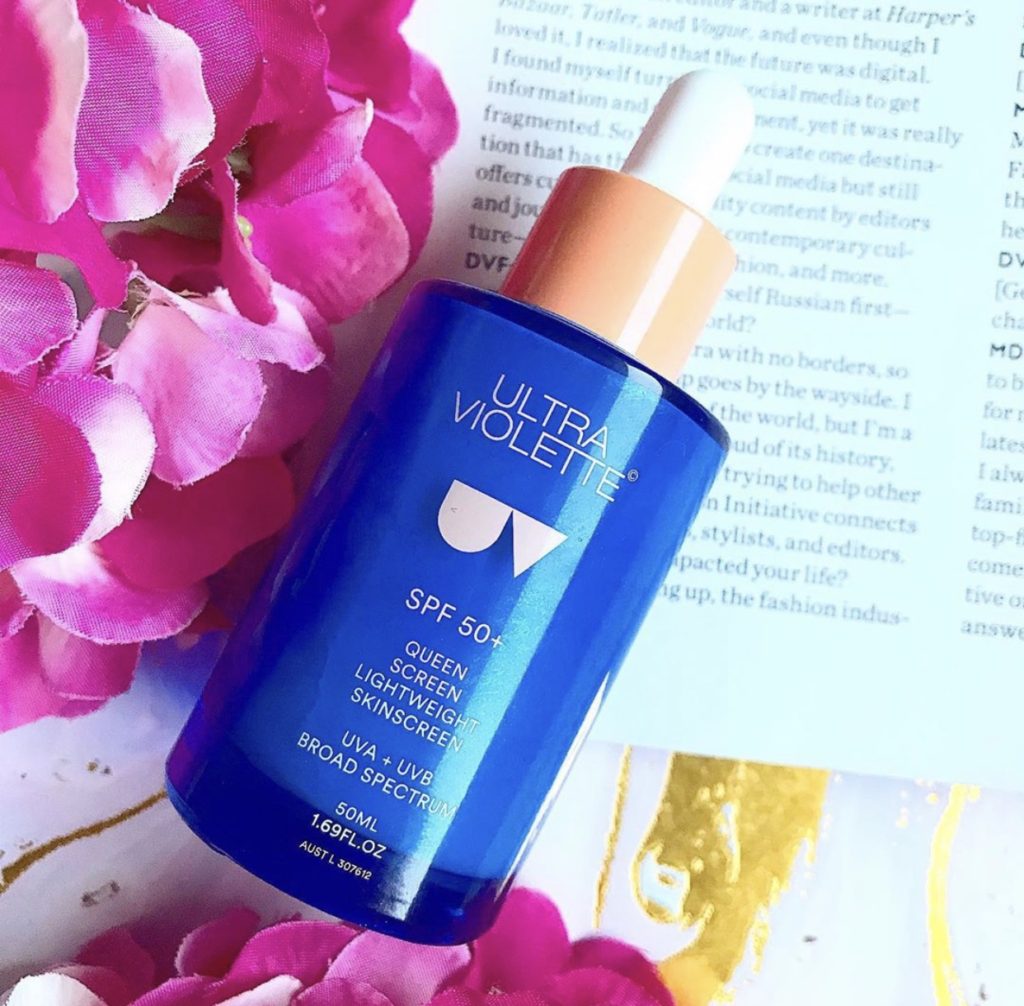 ULTRA VIOLETTE QUEEN SCREEN SKIN SCREEN – $47.00 – ultraviolette.com.au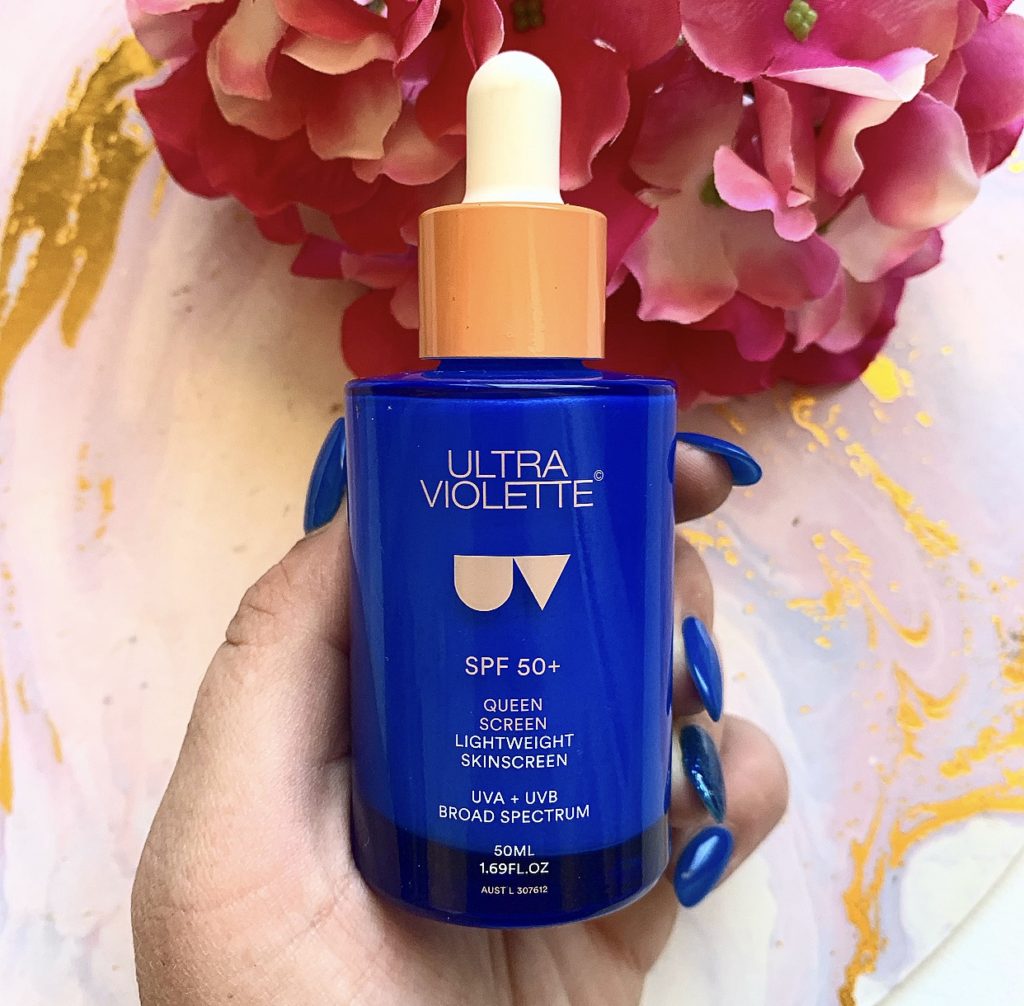 According to their website, Ultra Violette is big on doing things differently. And that starts with their packaging. The Queen Screen is housed in the most stunning cobalt blue glass bottle. It looks so unassuming and yet so gorgeous. The product is dispensed via a dropper, which I love. It prevents me from wasting product whilst keeping it hygienic.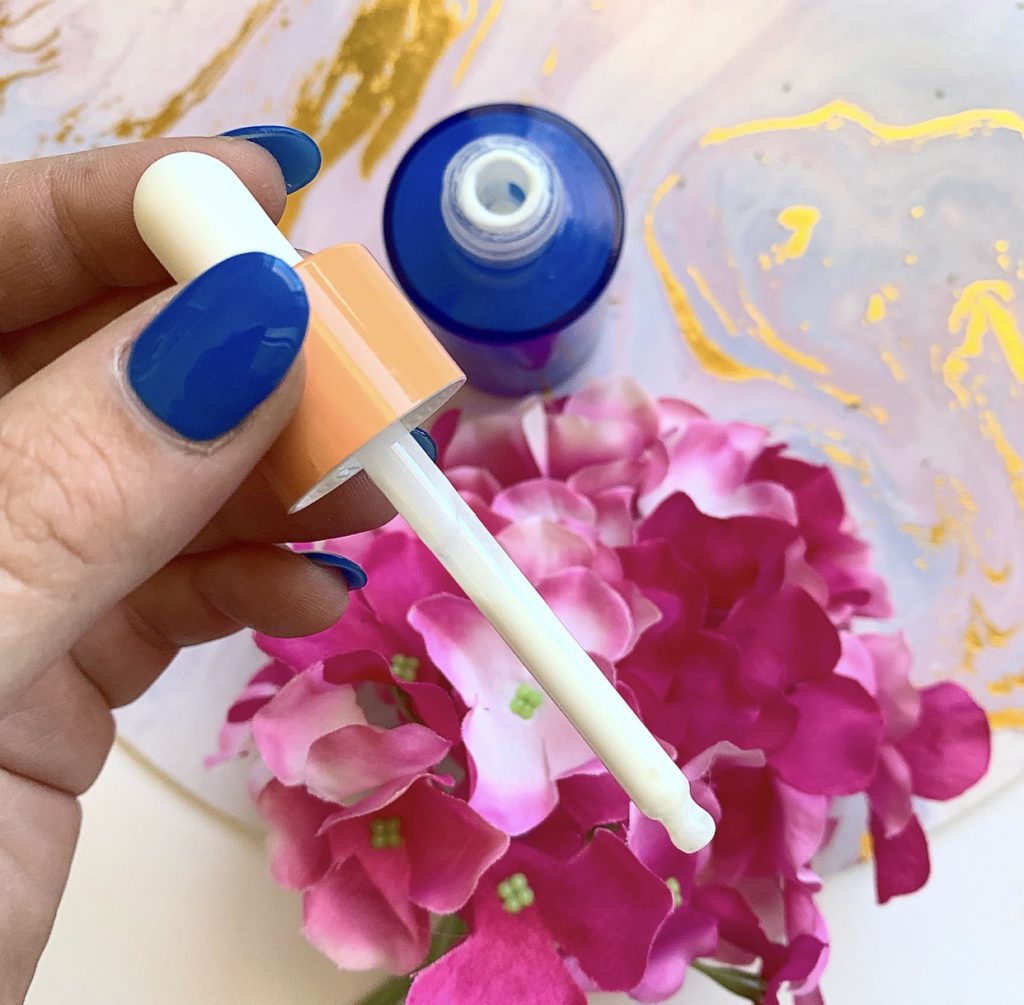 The Queen Screen is first and foremost a chemical sunscreen and it boast a Skin Protection Factor of 50+. Meaning that unlike physical sunscreens, this contains active ingredients that will actually absorb into the skin. Defending the lower layers from UVA and UVB rays by absorbing said rays before they cause damage to the skin.
But not content to be an awesome skinscreen, the Queen Screen also has quite a few bonus ingredients for the skin. The first one is our old friend the Kakadu Plum, which we have spoken about before. But the other one is something truly exciting. Dragosine Plus is an all around anti aging powerhouse that not only defends our skin from Infra Red Light, but from the entire solar spectrum! That includes Blue Light as well (the light from computer and phone screens). The Queen Screen is Vegan, Cruelty free, Oil free, Paraben free and contains 50ml of product.
The final thing to note is that Ultra Violette is made and produced in Australia. Australia being one of the toughest countries in the world to get approval for an SPF 50+ sunscreen to hit the market. So, this is definitely a thumbs up in it's favour.
The Ultra Violette website recommends daily use (as do I) and this is a product where a little bit definitely goes a long way. I use probably 1/2 a teaspoon (2-3 droppers full) to do my face, neck and exposed decolletage. I do this once in the morning during my regular skincare routine (I mix it with my moisturiser) and one again at lunch time to get me through the hottest part of the day.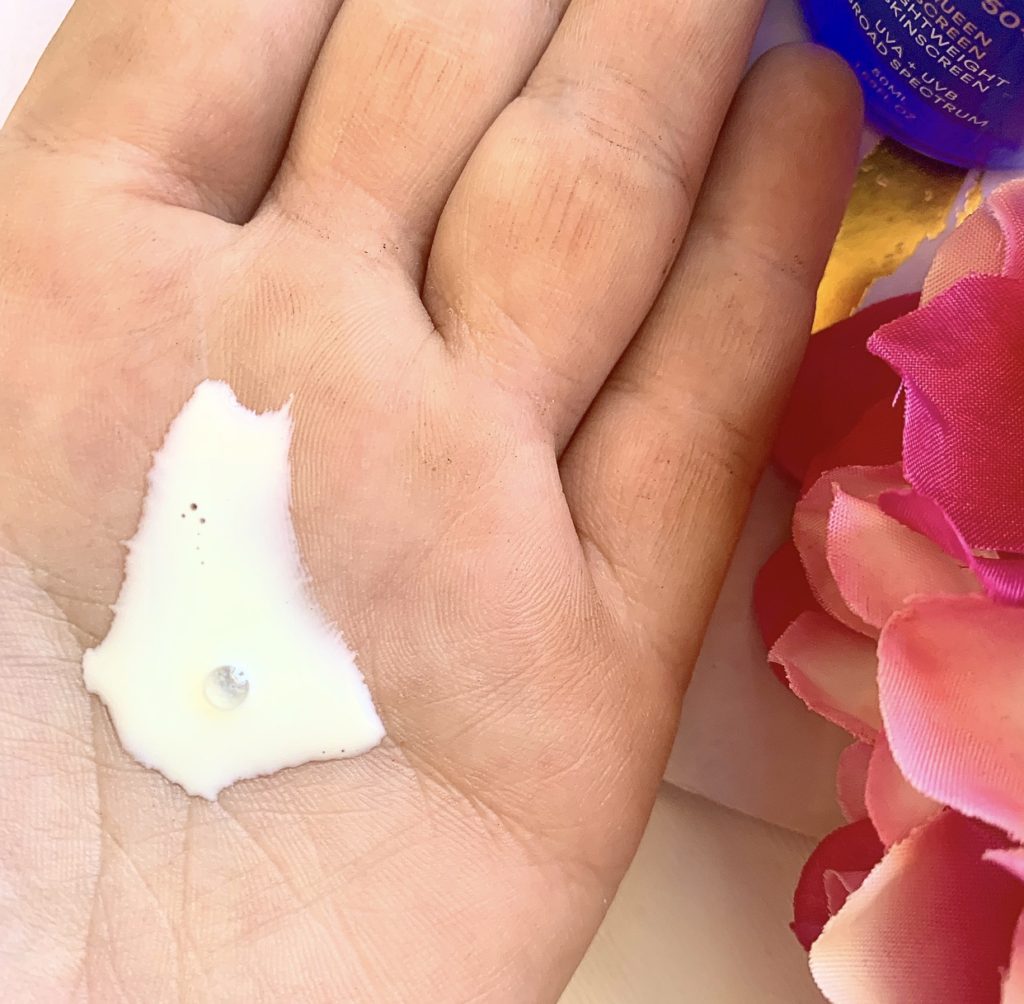 As you can see in the above picture, this is truly unlike any sunscreen that I have ever used before! It's so liquid and thin in consistency. More serum than cream. It soaks right into the skin and it feels like nothing once applied. It does have a noticeable rose scent, which I'm not the biggest fan of (I'm picky with floral scents. 10 years working in a garden nursery). Thankfully, it doesn't last all that long and my skin is left feeling hydrated and protected. I more often than not wear this under my foundation and I've had no issues with my makeup balling up or breaking apart.
Guys, I don't know what else to say except this stuff is a game changer! I don't have a single bad thing to say about it. It's the first fully SPF based product that I have used that hasn't broken me out, it was ridiculously easy to incorporate it into my skincare routine and now I'm not sure if I can live without it. If you've been interested in trying this out, I say do it! I sincerely think your skin will love you for it. Have you tried the Queen Screen Skinscreen? Let me know in the comments below!
Cheers and love
Emmie xo