If you have been following me for a while, you will know that I have something of a soft spot for warm toned, brown eyeshadows. Granted, I think we all do. But for the longest time, warm toned meant red or orange toned browns. And I rarely saw the gorgeous, yellow toned browns be added to palettes anymore.
So, imagine my delight when late last year, Urban Decay unveiled the eighth member of their Naked family. The Naked Honey eyeshadow palette. A palette chock full of the soft, honey toned shadows that I had been waiting for. Naturally, I had to get it. And I finally got the chance to put it to the test. So, if you want to know if the Naked Honey palette is the Bee's knee's? Just keep reading!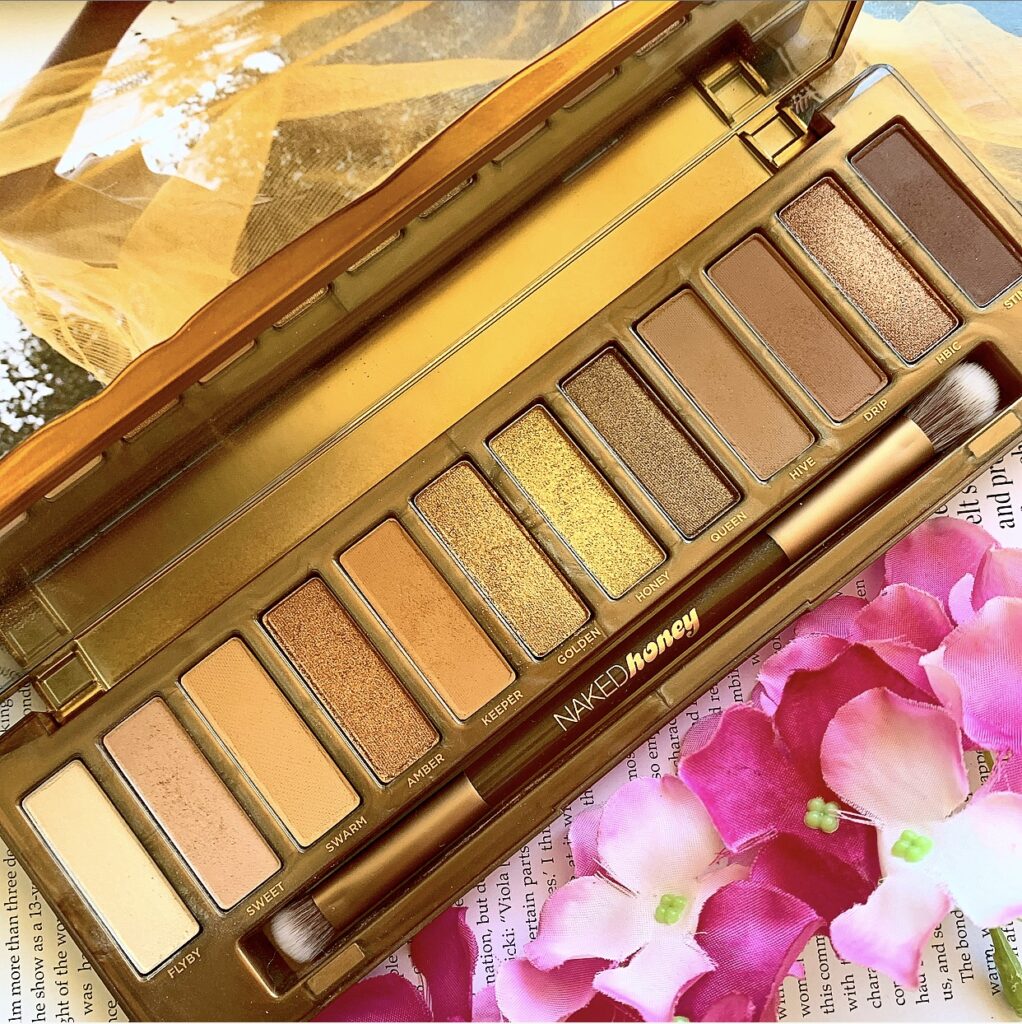 URBAN DECAY NAKED HONEY EYESHADOW PALETTE – $83.00 – mecca.com.au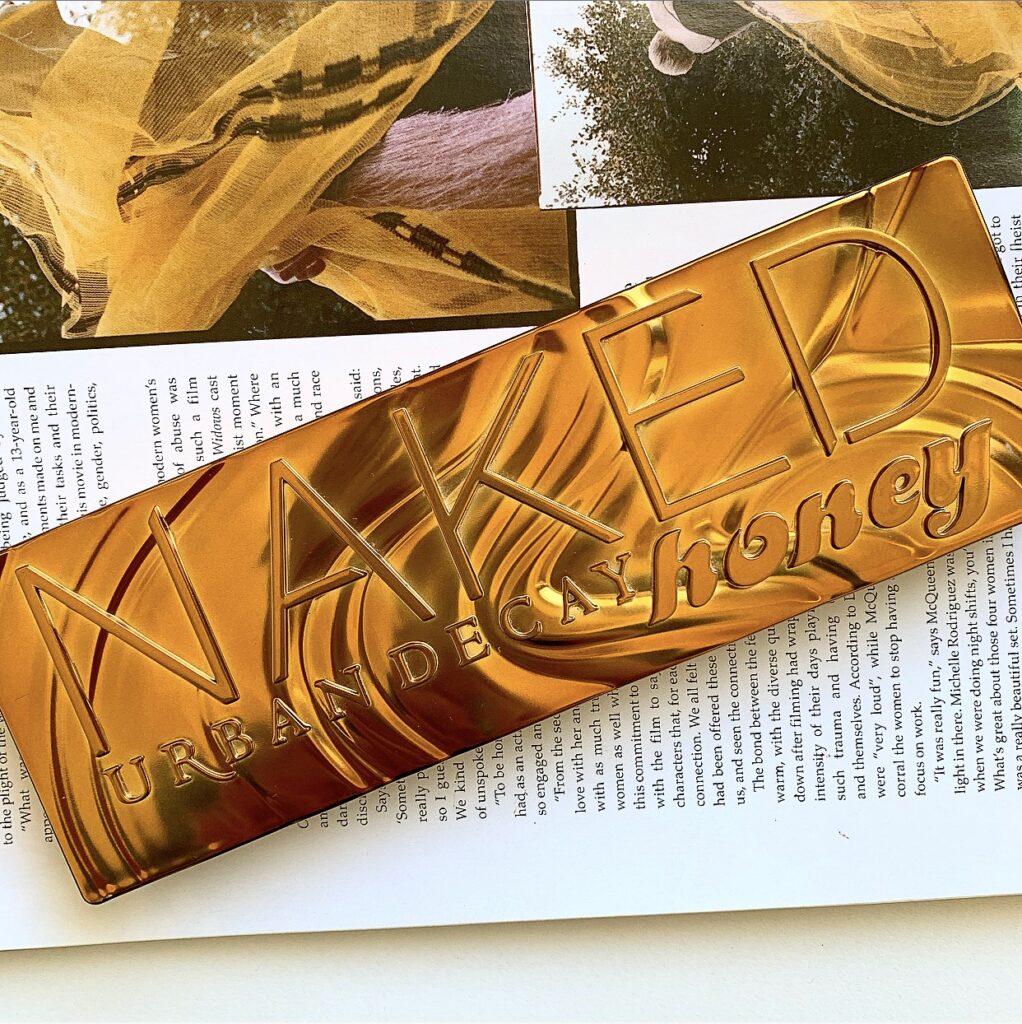 Starting with the packaging, and it's a solid plastic packaging. While I am happy to not see the fabric packaging of the Naked Reloaded back, I am always going to prefer the old school tin packaging of the Naked 2 and 3 palettes. Having said that, I like the design of the palette. It's very cool and funky and I do dig it, man. The Urban Decay Naked Honey palette is cruelty free and each pan contains 0.95g of product.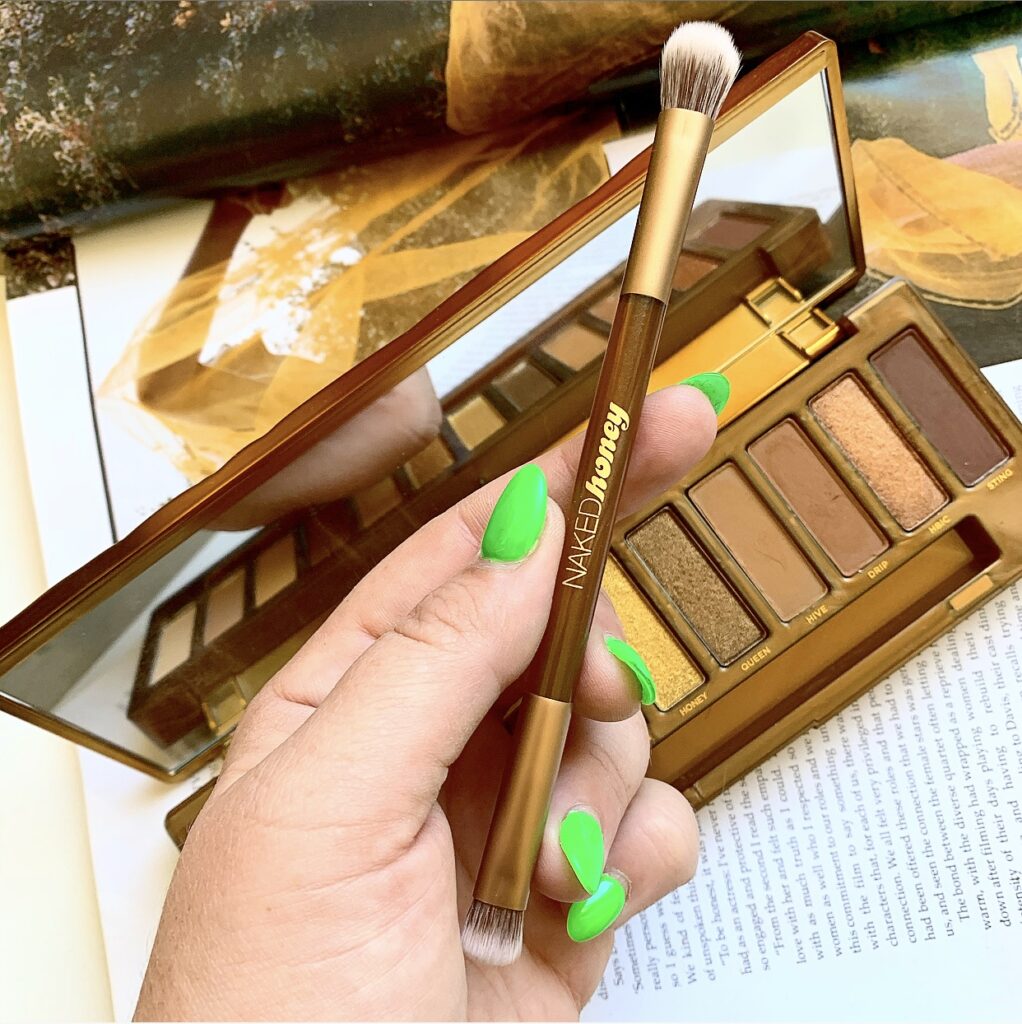 The palette comes with a vegan dual ended brush. One size is a blender brush and the other is a more dense shader brush. I honestly have no complaints about the quality of the brushes (Urban Decay brushes are usually pretty good quality). But it does add to the cost of the palette. The Naked Honey is $83, while the Naked Reloaded (which is the only Naked palette that doesn't come with a brush) is $69.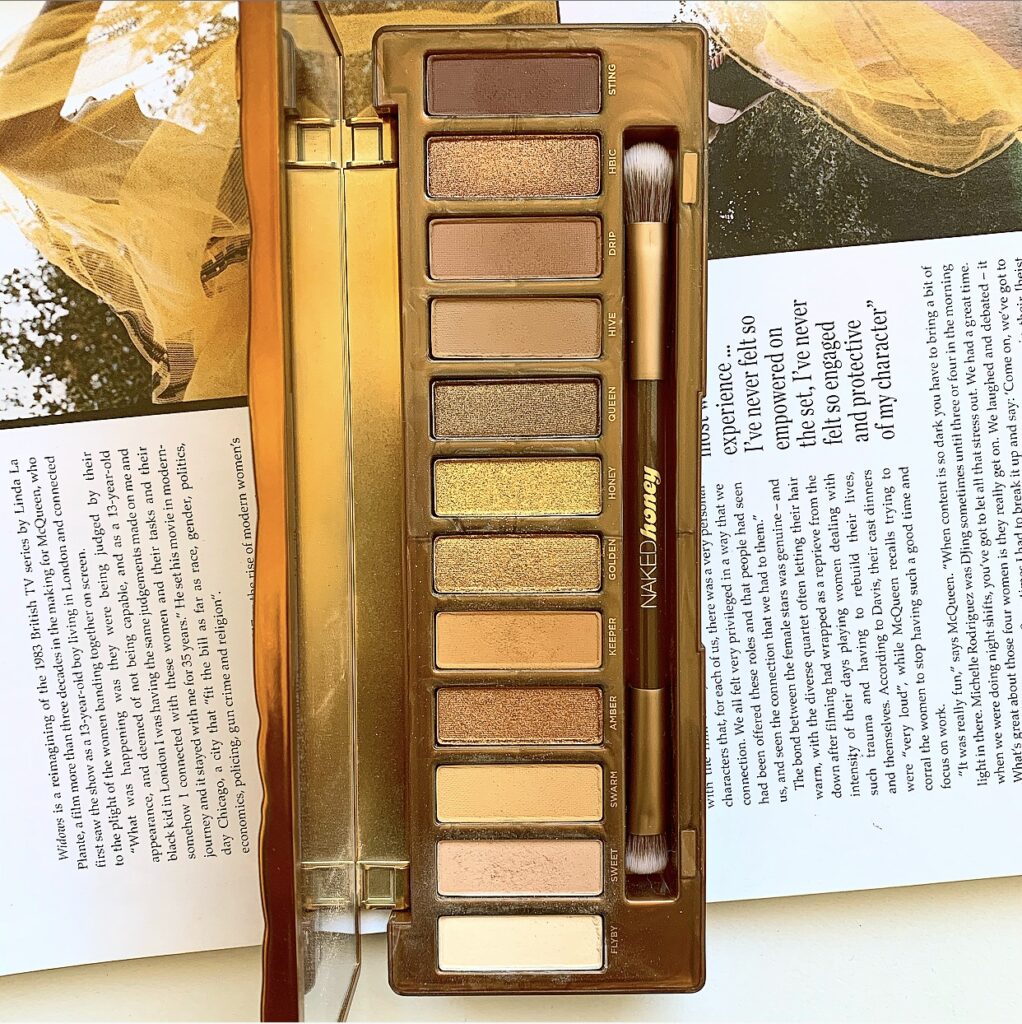 The palette layout is a return to the original Naked layout. The palette has 12 shadows in equal sized pans. If I can say one nice thing about the Reloaded palette, I did enjoy that some of the more frequently used shadows were in larger pans. So, I wish that they had that here as well.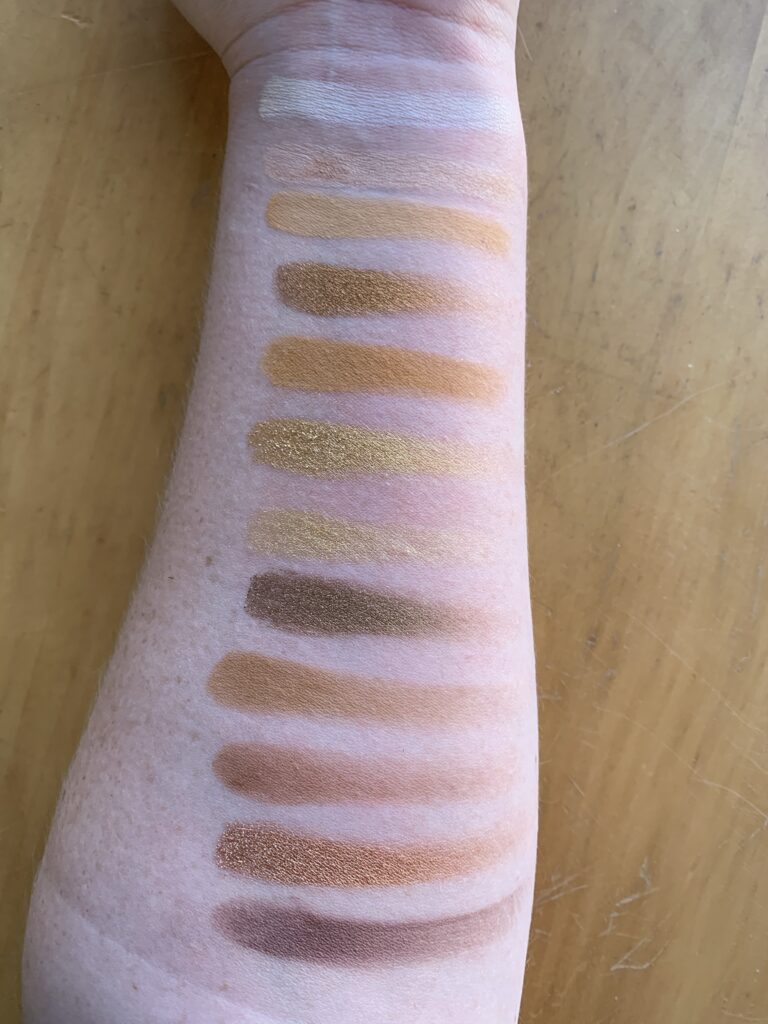 The palette, as previously mentioned, has 12 pans. Six mattes, five shimmery metallic's and one satin shade. All of the shades live the warm, yellow toned colour family. There is a good balance of light shades and deep shades and they aren't too samey-samey. I found that I was able to get quite a few different looks out of this palette. Though I suspect that your mileage will vary depending on how much this colour story vibes with you.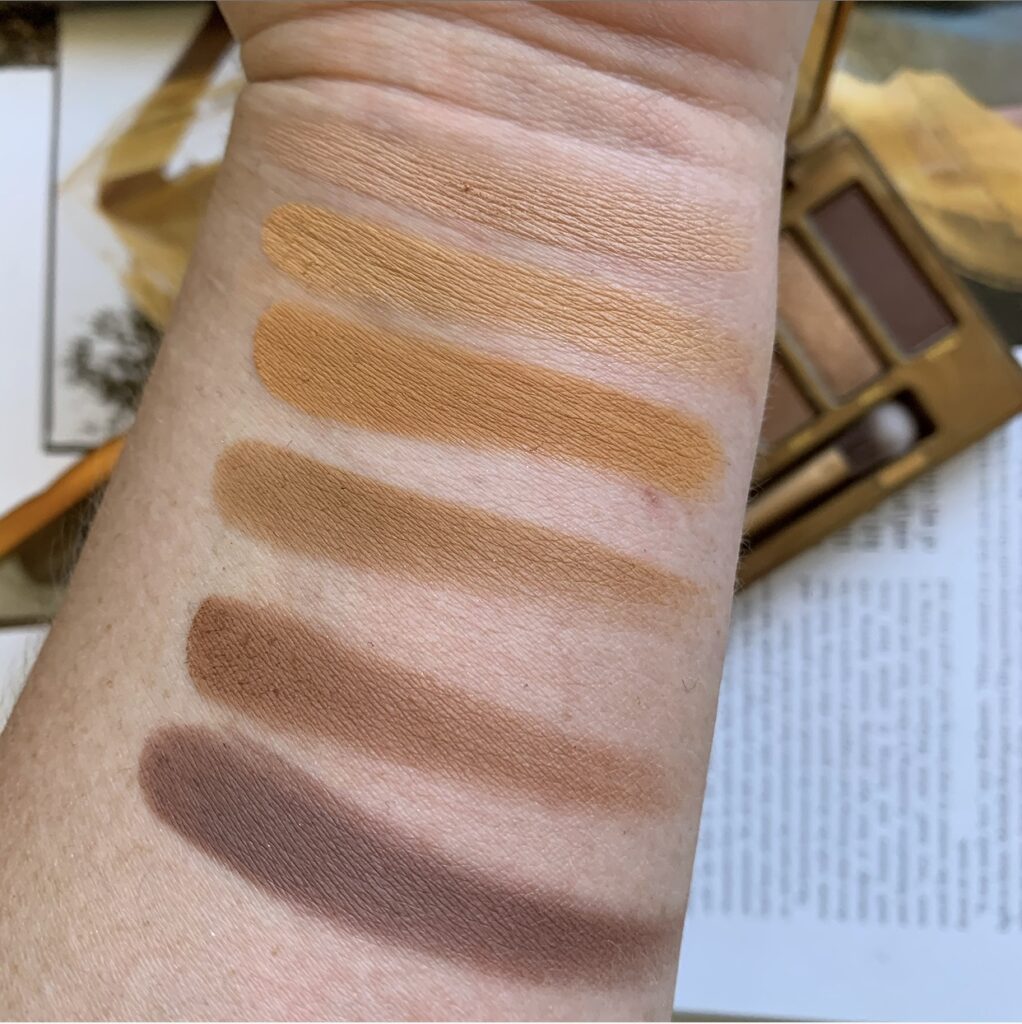 Now, lets talk shadows! I'll start with the matte shadows. And they're fine. If you're already familiar with the UD matte formula, you know what you're getting. I found Sweet to be quite powdery whenever I tapped my brush into it and it was easily the worst matte shade in terms of fallout. The other five shades, however, performed well.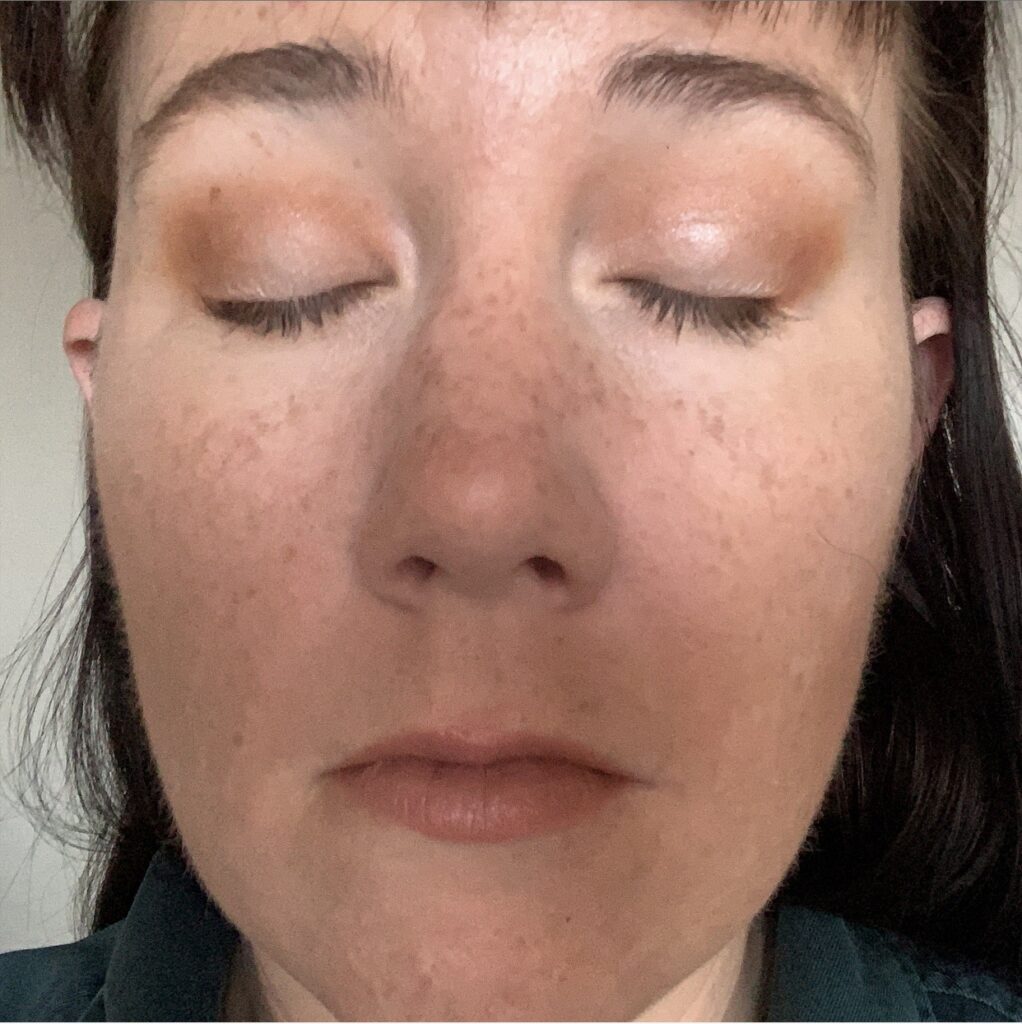 In terms of application, I found the mattes to be a little on the difficult size to blend out. They definitely benefit with priming first. But they did have a pretty good wear time. With very little fading from the mattes over the nine hour wear time.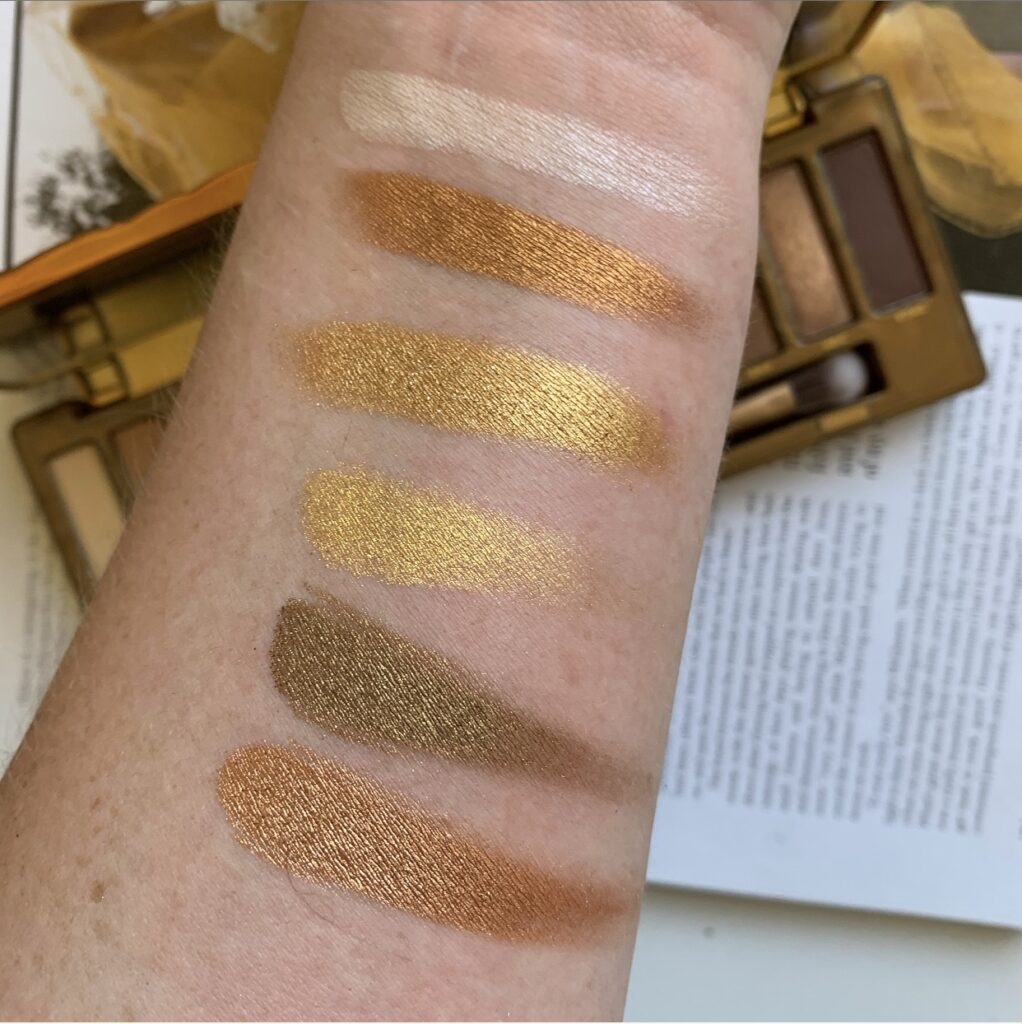 The shimmers are a step up from the last Urban Decay palette I tried out. The one satin shade, Flyby, ended up being probably my favourite shade in the palette. It's not quite a white, not quite a cream. And it's surprisingly pigmented. I loved it all over the centre of the lid to brighten up a look.
The other more metallic shades were, like I mentioned, an improvement. The one notable dud was, sadly, Honey. This was the one shade that I had the highest hope for and it was just lacking in comparison to the other four metallics. There is also some glitter fallout with the metallic shades.

The wear on the shimmers really did vary from shadow to shadow. Some shades wore well (HBIC being a standout shade). Others wore quite poorly. I wore a combo of Golden and Honey all over my unprimed lids and it creased really badly. These also benefit from wearing a primer underneath just to help the shadows stay in place for longer than an hour.
All in all, I have to say that the Urban Decay Naked Honey palette is something of a disappointment. Which is a legitimate shame because I heard a ton of great reviews and I'm still so in love with the colour story. If you really love these kinds of shades and are willing to put in the work, then absolutely go for it. But it's not the 'you need this in your life' palette I was hoping it would be.
Have you tried the Urban Decay Naked Honey palette? Let me know in the comments below. And if you have any tips, let me know as well!
Cheers and love
Emmie xo