Urban Decay sent shockwaves in the makeup world last year when they annouced that they would be discontinuing their iconic Naked palette. Now, I never owned the original (I was a Naked 2 gal), but the original Naked palette was one of the first fully neutral eyeshadow palettes to hit the market so it ending was a big deal and it got people talking.
One of the questions being asked was what would be coming next from Urban Decay. Would they replace it? Would they revamp it? In February, Urban Decay answered by announcing the Naked palette's successor, The Naked Reloaded palette. Which I was lucky to get as a birthday present from my best friend and have been putting to the test. So, if you want to know my thoughts on the Naked Reloaded, just keep reading!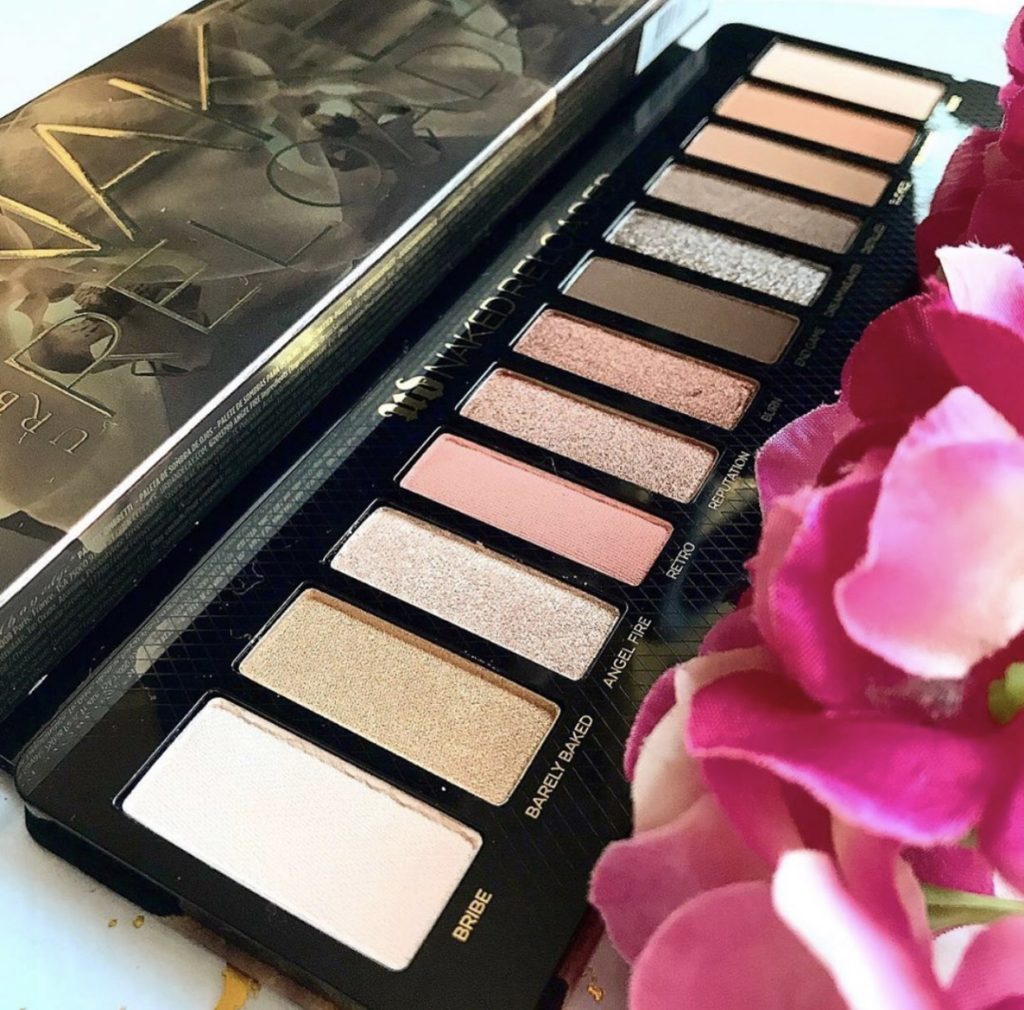 URBAN DECAY NAKED RELOADED PALETTE – $69.00 – mecca.com.au
Starting as I always do with the packaging, the palette is housed in a simple cardboard box. the palette itself is cardboard but it has a nod to the original by it having a silky fabric cover (the OG palette had velour fabric). I appreciate the nod, but I have to admit that I don't like the fabric. It gets messy quickly and is a pain to clean. I do wish that they had kept it as a metal tin like the Naked 2 and 3. I will say I like the pattern. It reminds me of amber stones.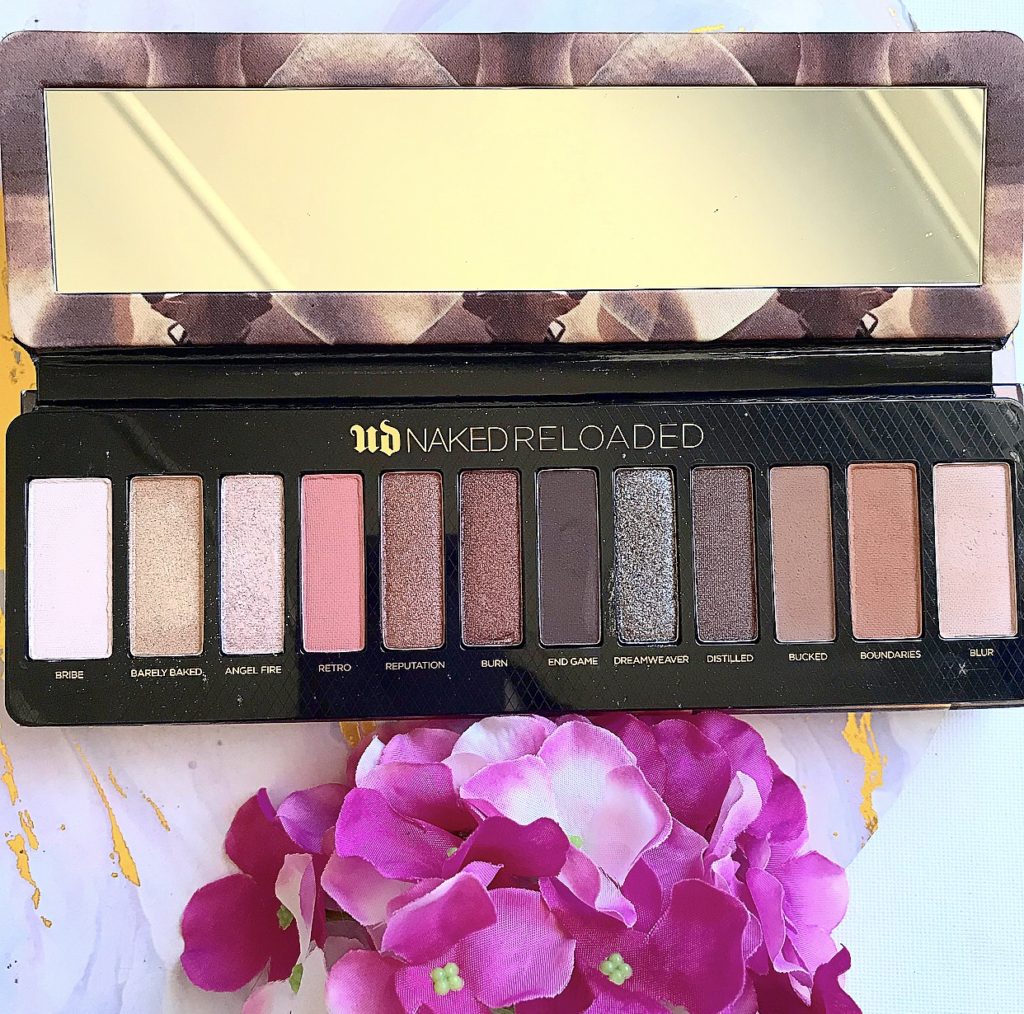 What I do like however is the layout inside the palette. The pans are arranged in the same way as the other Naked palettes but with one key difference. Four of the pans (according to Urban Decay, the ones they thought would be used the most) are slightly larger. I think this is a great idea because it's very easy to hit pan on the neutral matte shades in other Naked palettes because you would use them most often.
One other thing of note is that this is the first full sized Naked palette to not come with a brush. Some of you might not be too disappointed by this but I do like the Urban Decay eye brushes. This has also been reflected in the price ($69 compared to $83 for all of the others here in Australia). The palette is cruelty free, paraben free and SLS free.
The palette contains 12 eyeshadows, six matte shades and six metallics of varying degree. While all of the shades are quite neutral, there is a good mix of tones here. Some warm, some cool. Just on first impression, all of these shades appear to work well together. But I will openly admit that I was on the fence about even buying this for myself because of the colour story. It's not the most unique in the world (this palette had the unfortunate timing of coming out shortly after the similarly toned Sultry palette from Anastasia Beverly Hills). And I can pretty confidently say that I could easily dupe most of these shades with other shadows I already own.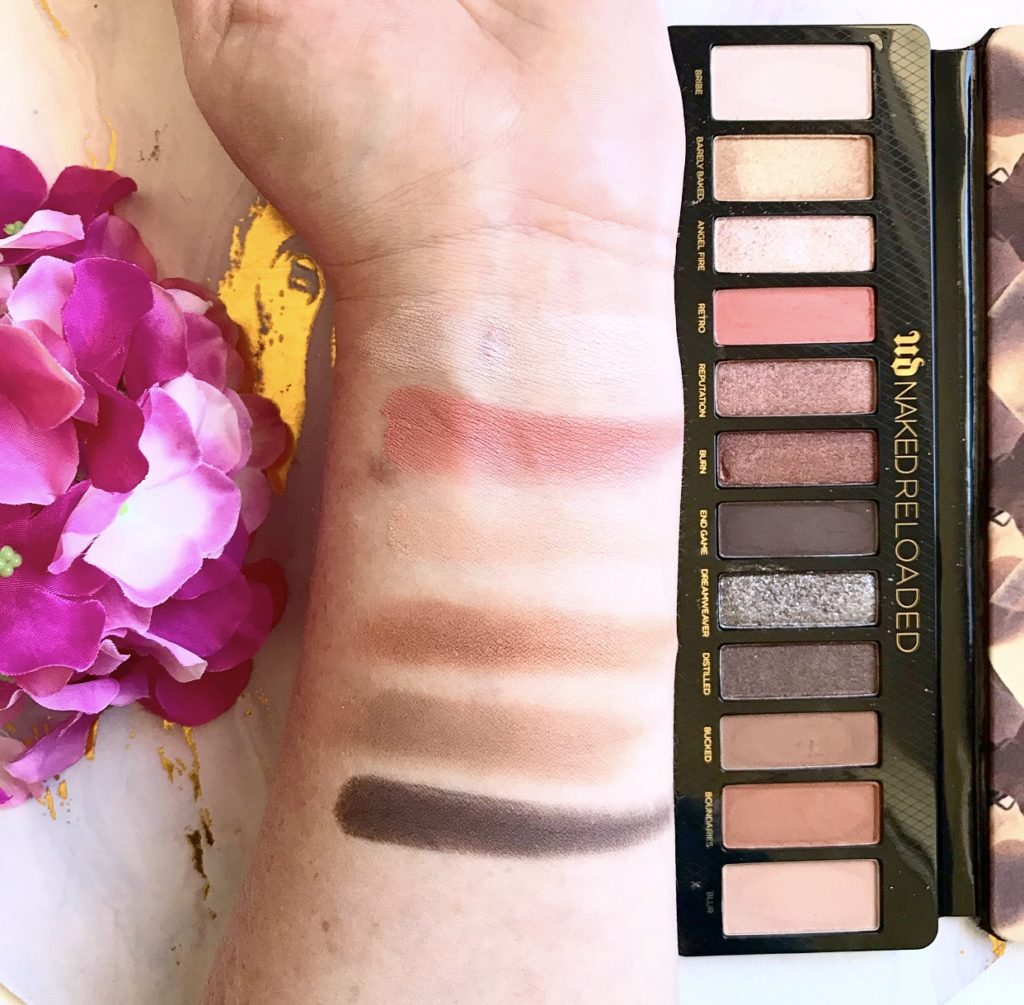 The six mattes across the board perform really nicely and have good pigmentation. If you're familiar with Urban Decay's matte formula, you know what you're getting here. If there is one shade that is a standout, it's Blur, which is the last shade in the palette. Looking at it, it's so unassuming, but it is the perfect transition shade for me. I also really enjoy Bribe. It has the slightest of satin finishes but it's a great base shade for setting down primer. I especially love it as like a matte highlight shade because it adds a nice bit of brightness.
The one shade I was initially unsure about was Retro (the warm peach). I wasn't sure where I could fit it in a look but it surprisingly works well to add warmth to an eye look. I also like it just lightly blended into the crease on it's own.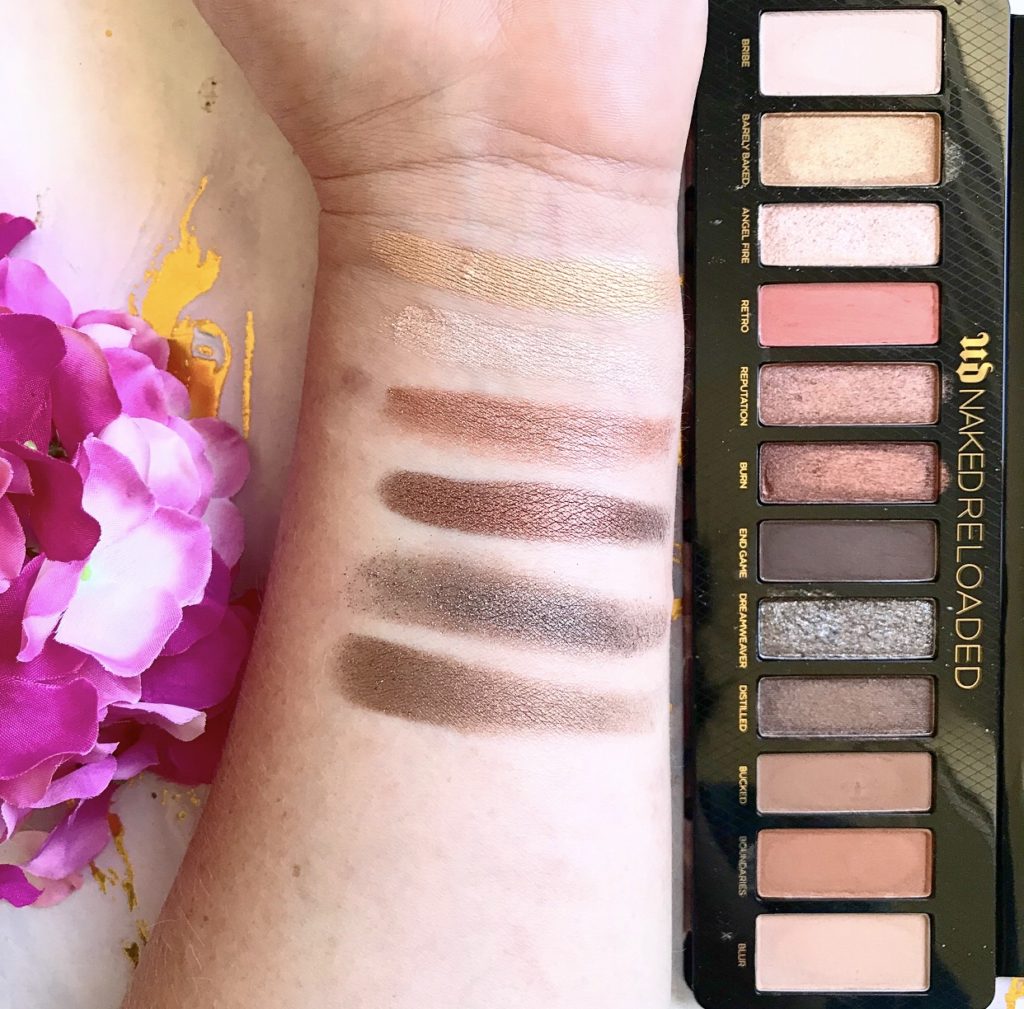 The shimmers however are a bit more of a mixed bag. Some of them I really liked (Angel Fire and Burn being the two standouts), but they all needed a setting spray or a slightly tacky base to help them adhere to the lid. They all have flecks of microglitter in them and that glitter likes to move around. Dreamweaver was definitely a problematic shade as an example. In the pan, I'll admit it looks pretty. But it's very chunky and patchy and somewhat difficult to work with. It's also very flaky and the flakes sometimes kick over into other shadows. I was not a fan.
This is a tough one. Do I like the palette overall? Yes. Do I think you need it? Probably no. Like I said before, most of us makeup lovers can easily dupe these shades in other palettes we already own so unless this is your very first high end palette or you are a die hard Urban Decay collector, this is not an essential palette that you absolutely need in your life. But if you are interested in it, the quality is there and there are some some really good shadows here. Grab this on sale if you can. Have you tried the Naked Reloaded palette? Let me know in the comments below!
Cheers and love
Emmie xo