Can you hear those sleigh bells ringing? I sure can!
Hello, and welcome to my first holiday gift guide for 2020! Who else cannot believe we made it here? And more importantly, who else can't believe that Christmas is five weeks away? Luckily, I'm here to help. This will be the first of two gift guides that I'll be doing. With this one focusing on my favourite Australian based beauty brands. Some of these brands are long time favourites. Others are more recent discoveries. But all of them are amazing (and by sheer coincidence, cruelty free). I'll be breaking this down into four categories. Makeup, Skincare, Homewares and Accessories. So, hopefully there is something here that will make the perfect gift for your loved ones. So, let's dive right on in!
BEAUTY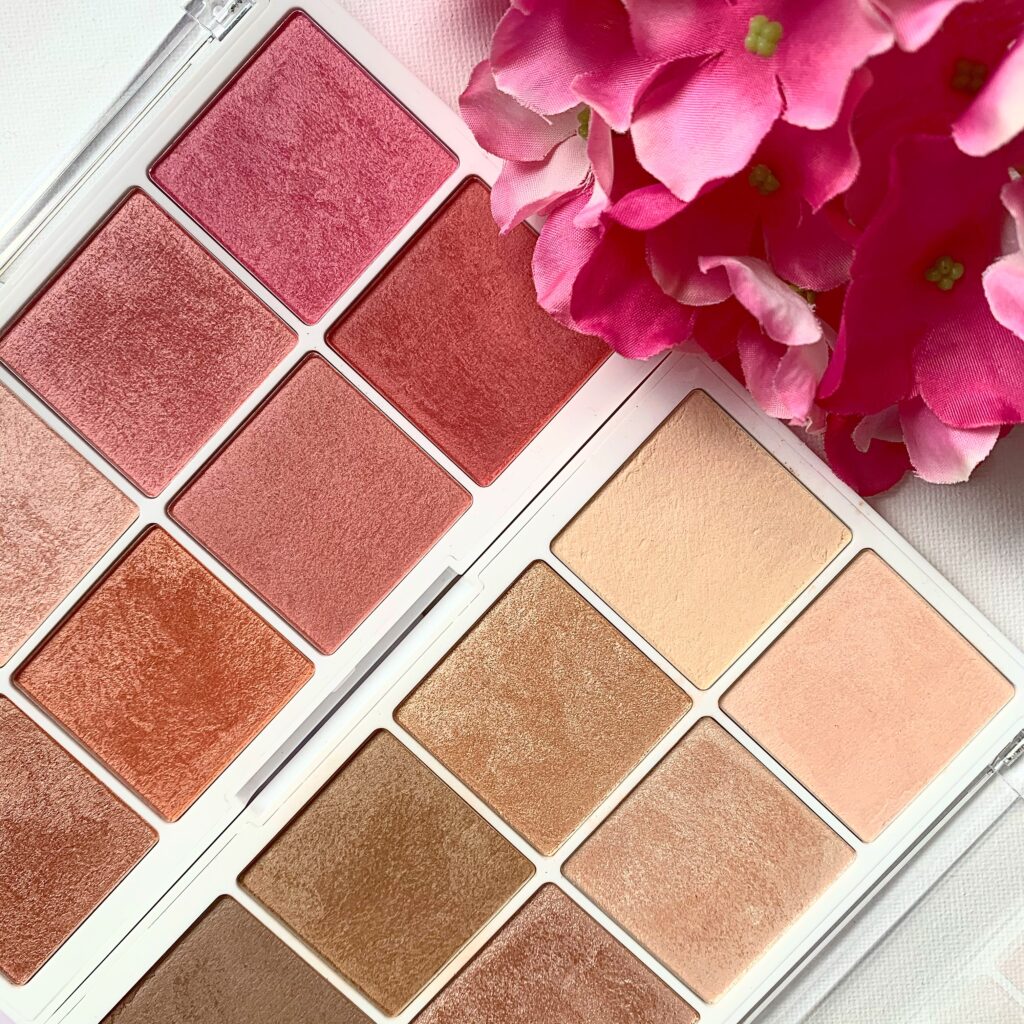 ULTA3 – Available at ulta3.com.au and selected pharmacies
I'm starting this list with an old favourite of mine. Ulta3 has had some fantastic launches this year. But the two recommendations I'm making are from their 2019 holiday collection. The BAKED BLUSH PALETTE – $14.95* and the BAKED CONTOUR AND HIGHLIGHTER PALETTE – $11.95* are both palettes that I have used throughout the year due to their versatility and the quality of their formula. Both are still in stock online.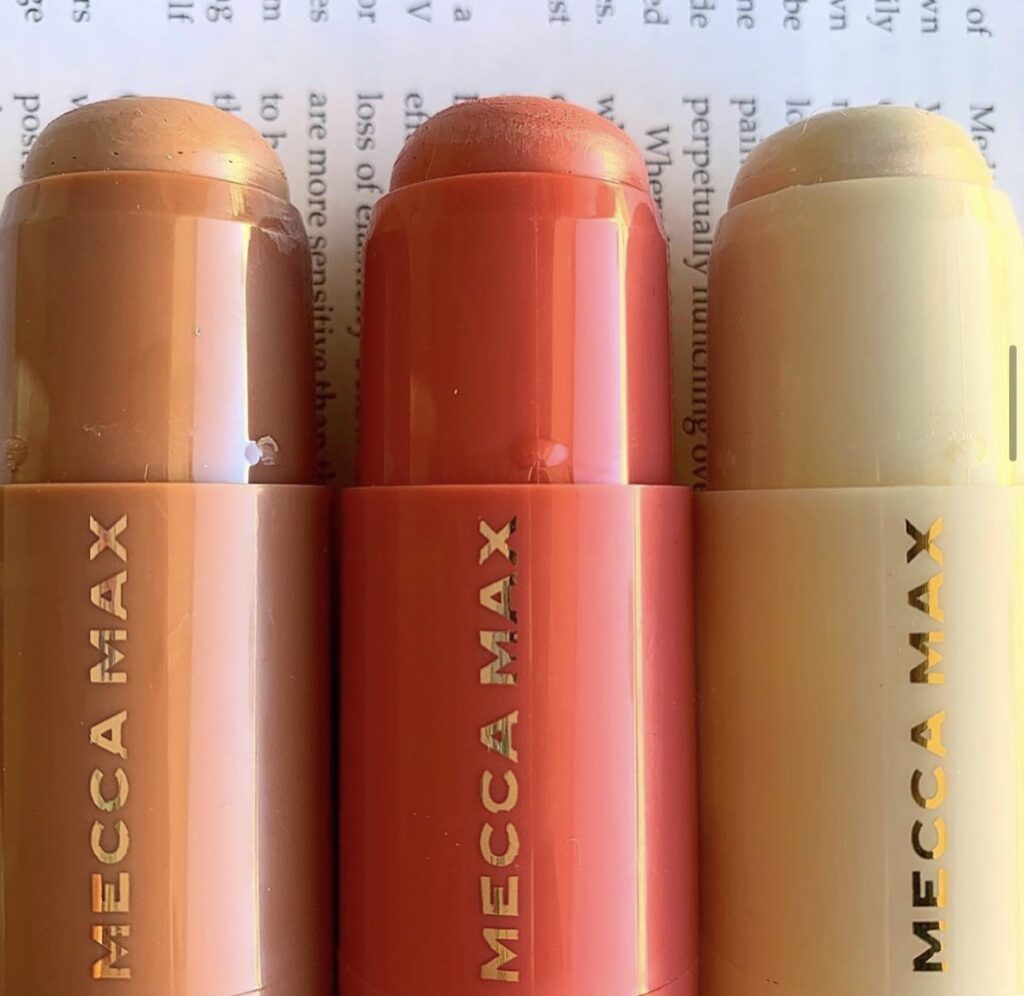 MECCA MAX – Available online at mecca.com.au and in store at Mecca Maxima
Probably my favourite brand out there, Mecca Max has yet to put a foot wrong in my eyes. Their launches this year have been fun and practical. And one of my favourite launches from them were the Off Duty Sticks. And wouldn't you know it, for Holiday, they bought out the OFF DUTY BEAUTY BUNCH – $42.00. This set contains the Glow Stick, the Contour Stick in Medium and the Blush Stick in Pinch.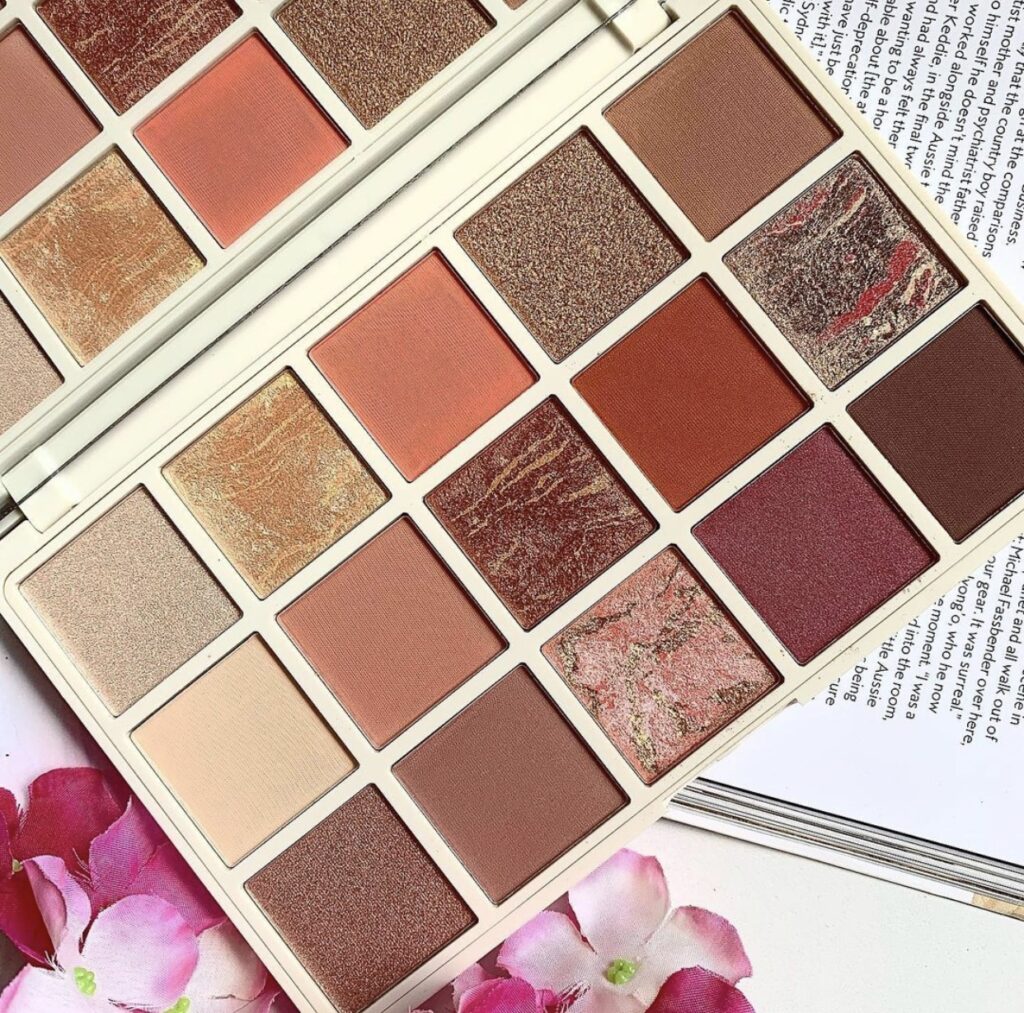 Because I couldn't just recommend one thing from Mecca Max (and because this is still in stock at the time of writing), I want to also shout out the DREAM QUEEN EYE AND FACE PALETTE – $38.00. Mecca Max's eyeshadow formula is so underrated and this palette would suit so many different people so well.
AUSTRALIS – Available online at australiscosmetics.com.au and in store at Priceline
I've been incredibly vocal about my affection for Australis's eyeshadow palettes over the last few years. They always have such fun colour stories! Really, you can't go wrong with any of them. But if I were to pick two, the BEACH DAYS EYESHADOW PALETTE – $25.95 and the FIRE NIGHTS EYESHADOW PALETTE – $25.95 are the two I've been reaching for the most as of late.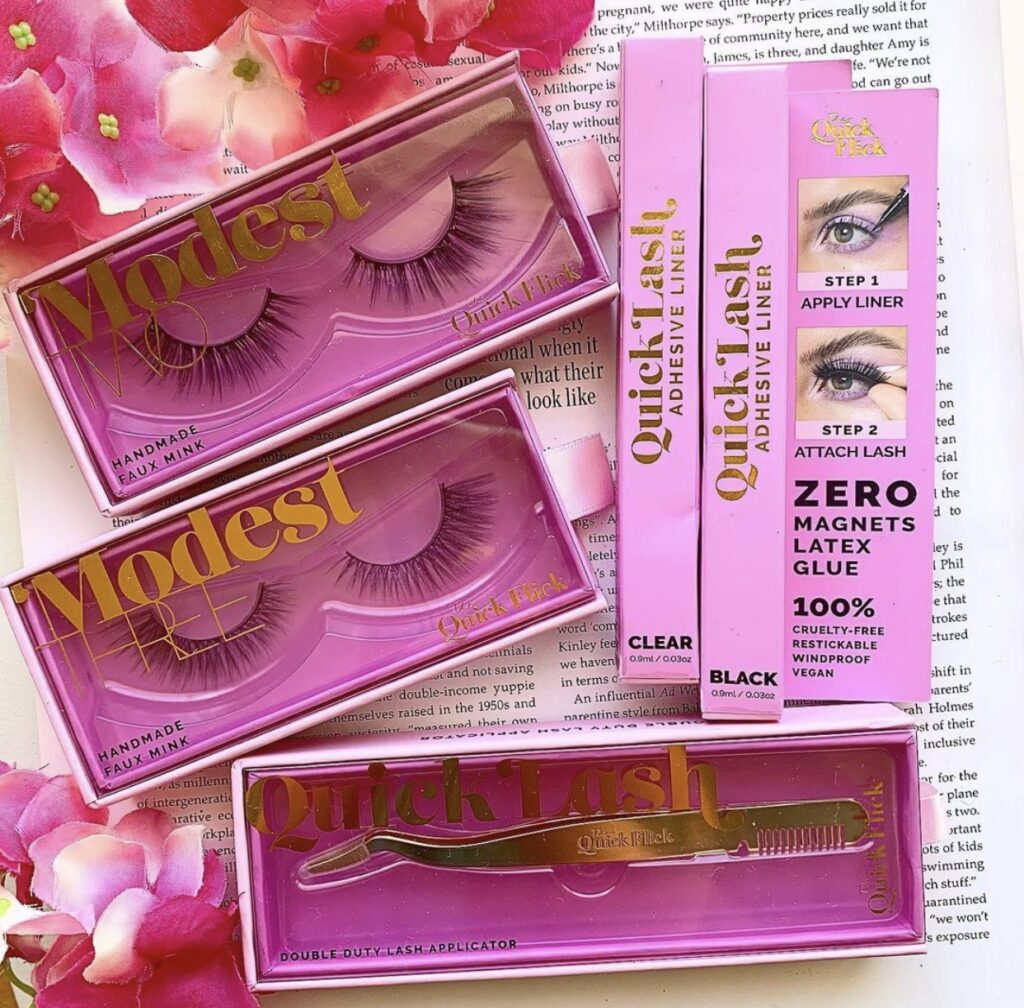 THE QUICK FLICK – Available online at thequickflick.com.au and in store at Priceline
An innovator in the Aussie beauty world, The Quick Flick has continued to raise the bar with each new release. And their latest release is their most exciting to date. The QUICK LASH LASH ADHESIVE- $24.95* is an all new form of applying lashes. This gam echanger of an adhesive is non irritating and so simple to use. Just line you eyes, pop on your lashes and go! They have a bunch of amazing sets available right now. Including the MODEST LASH COLLECTION – $18.00ea.*
SKINCARE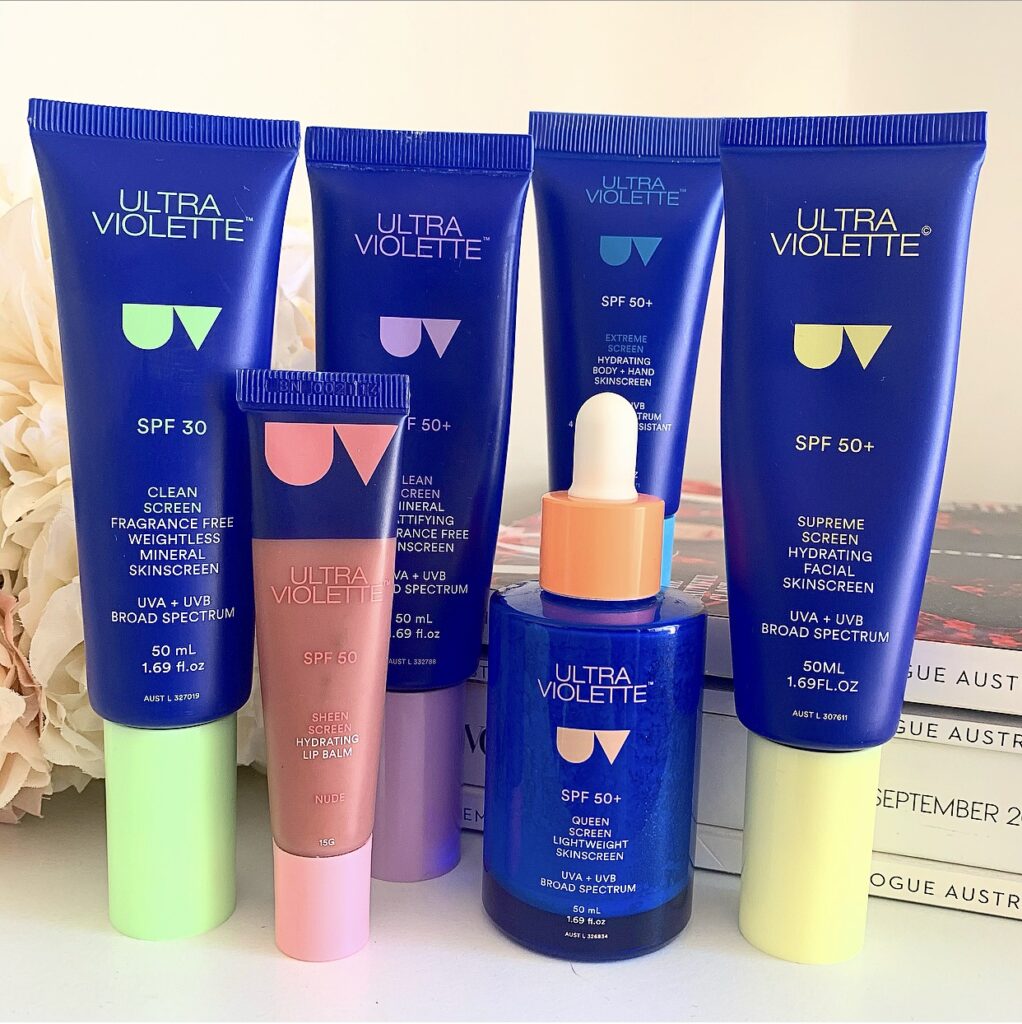 ULTRA VIOLETTE – Available online at ultraviolette.com.au and adorebeauty.com.au and in store at Sephora Australia
Come on, like I wasn't going to mention Ultra Violette. I won't spend too much time here. But they just launched a bunch of great little gift sets. Including the totally adorable MINI SCREEN SET – $70.00. That particular set contains mini versions of CLEAN SCREEN, SUPREME SCREEN, QUEEN SCREEN, a deluxe mini of EXTREME SCREEN and it all comes inside the coolest pink silicone bag. A great way to try my favourite sunscreen.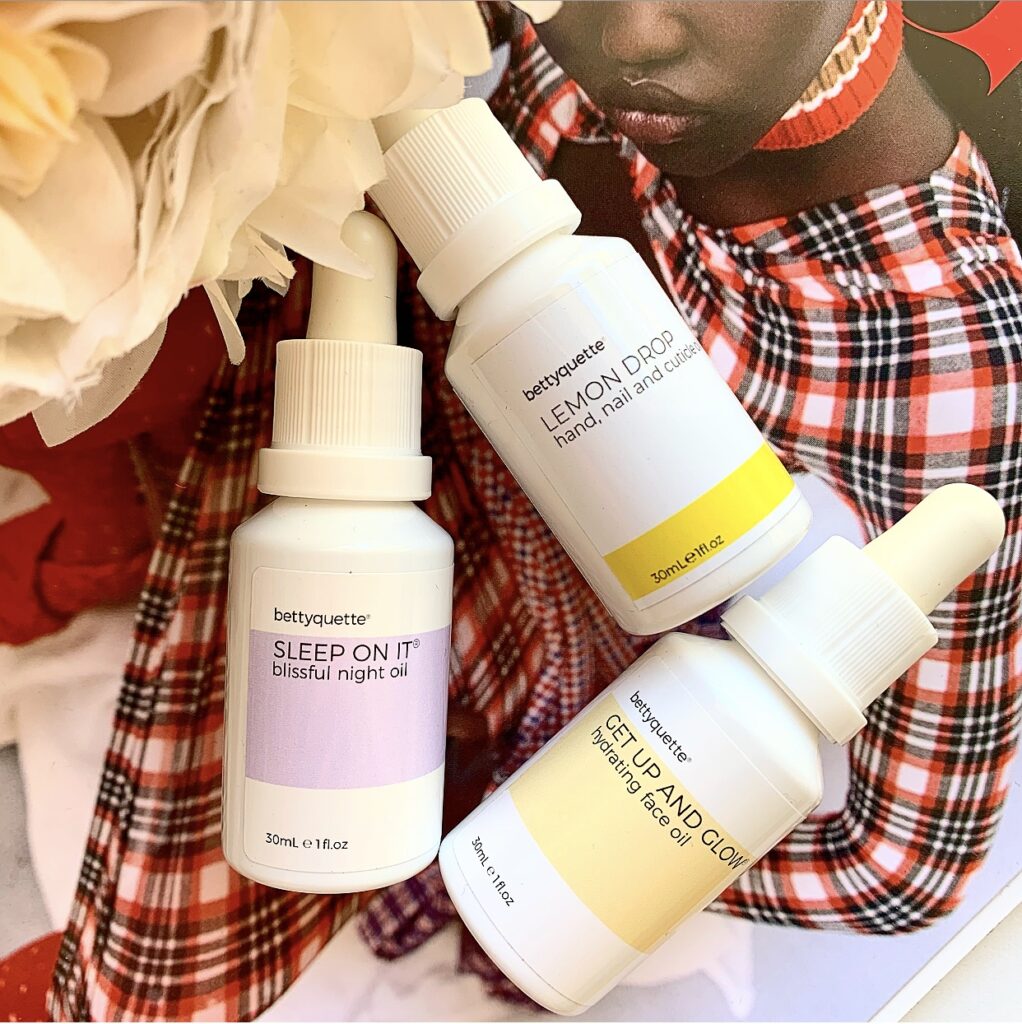 BETTYQUETTE – Available online at bettyquette.com.au – use code EMILY10 for 10% off *affiliate link but no commission made*
Bettyquette is an amazing Brisbane based brand that is based around simple but effective beauty. They have a ton of amazing sets available for the holidays. But if you want to go with my top choices, the SLEEP ON IT BLISSFUL NIGHT OIL – $45.00* and the LEMON DROP HAND, NAIL AND CUTICLE OIL – $24.95* have been my go to's since they landed on my desk.
SAND & SKY – Available online at sandandsky.com.au and adorebeauty.com.au
Oh Sand & Sky? What else can I say about you that I haven't already? Seriously, this is still my favourite skincare brand and they have so many great packs to choose from these holiday's. My top pick? The HOLY GRAIL KIT – $179.90 containing full sizes of the AUSTRALIAN PINK CLAY FACE MASK, the DREAMY GLOW DROPS* and the HYDRATION BOOST CREAM*. All three of those products are in permanent rotation in my skincare routine.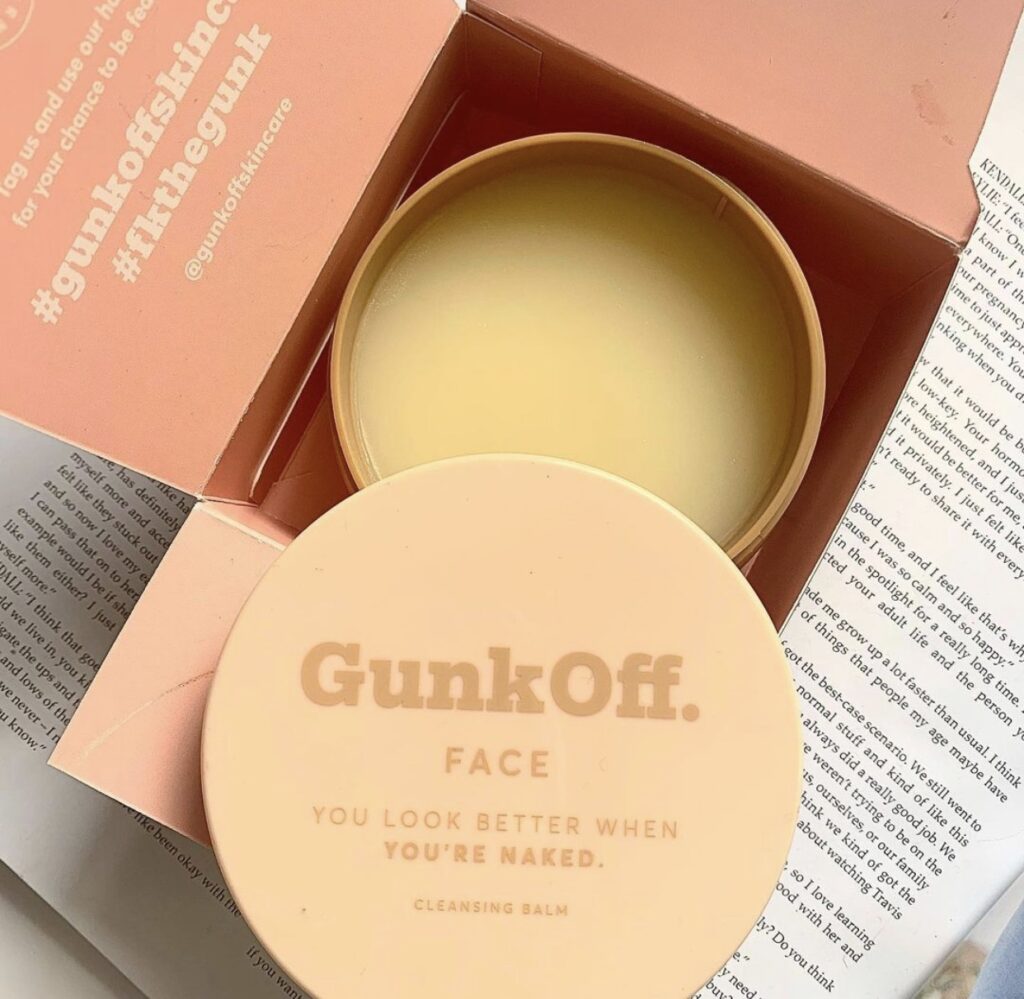 GUNK OFF SKINCARE – Available online at gunkoffskincare.com
Another newer brand, Gunk Off Skincare instantly caught my attention with their first launch, their MAKEUP REMOVING CLEANSING BALM – $48.00. And this stuff is no joke! It removes all of my makeup without leaving my skin feeling stripped. I haven't been able to shut up about it since I got it. And it would make such a great stocking stuffer!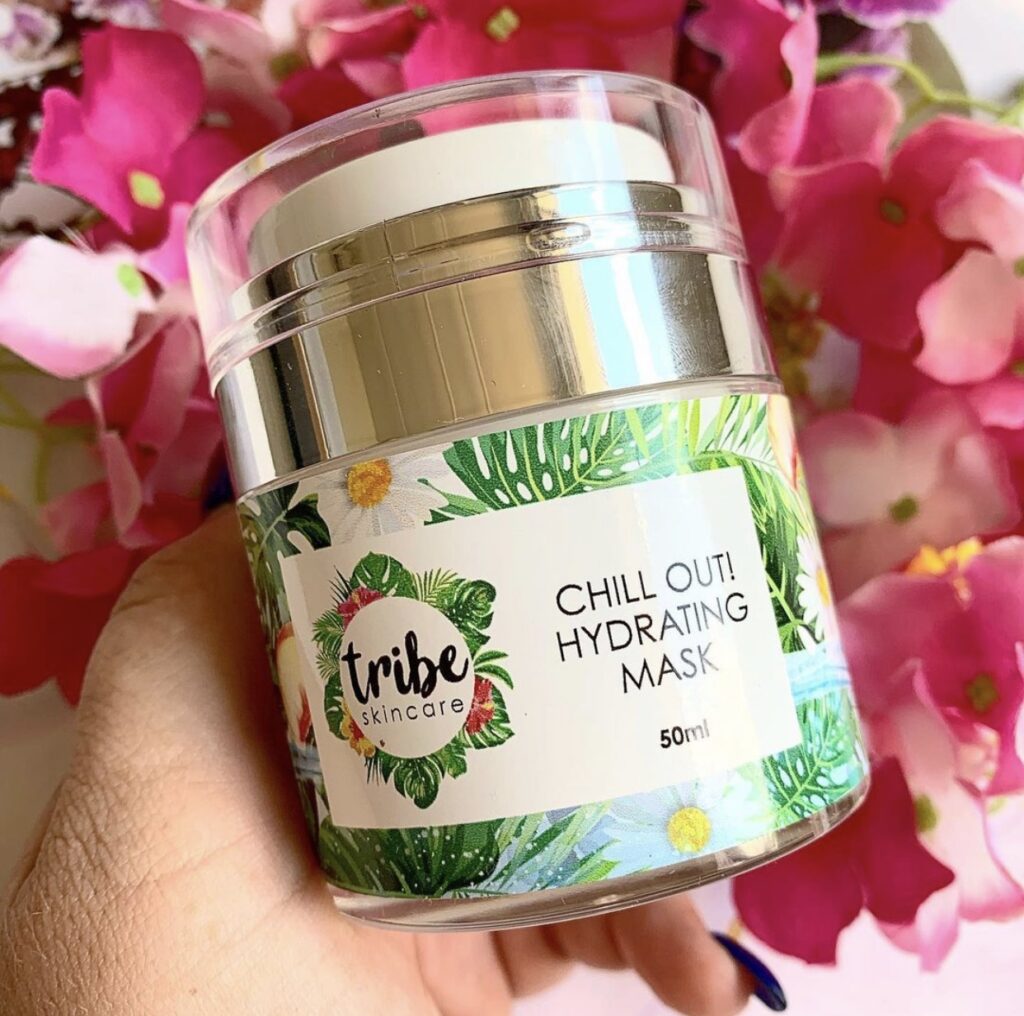 TRIBE SKINCARE – Available online at tribeskincare.com.au
Here's my top pick for my sensitive skinned readers. Tribe skincare is all about treating and soothing sensitive and sore skin. And you don't get much more soothed than the CHILL OUT HYDRATING MASK – $65.00. Seriously, this has been a god send for me in summer. But if this isn't your speed, they also have a bunch of great gift sets that can be customised to your needs.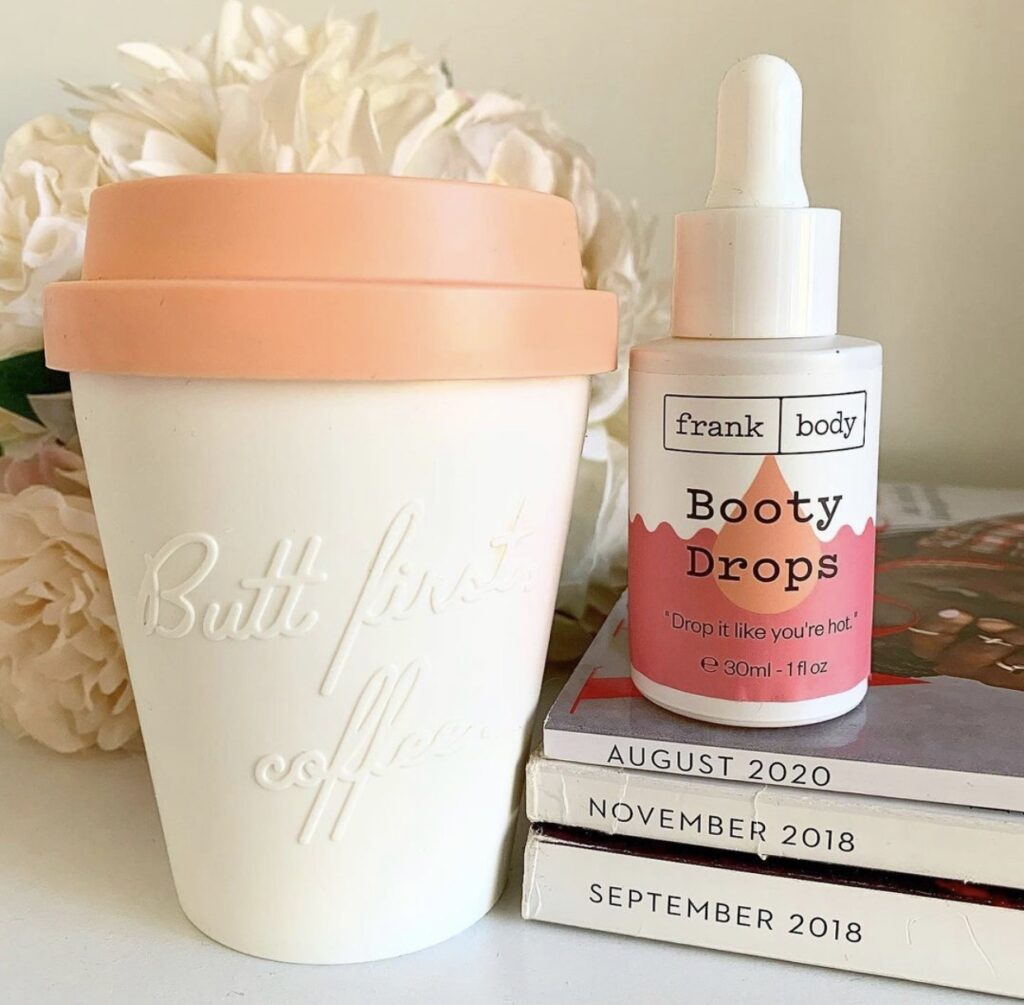 FRANK BODY – Available online at frankbody.com.au and in store at Mecca Maxima
Frank Body has been around for years. And yet, they are still killing it with their launches. I could rattle off a ton of recommendations (and they have some great little gift sets right now to boot!) But I can't not pick the BUTT FIRST, COFFEE KIT – $39.95. This set contains the newly launched PERKY SCULPTING BODY HYDRATOR and the BOOTY DROPS FIRMING OIL. Both of which I'm obsessed with right now.
CIPHER SKINCARE – Available online at cipherskincare.com
Finally for skincare, Cipher specializes in small batch skincare. Meaning that the ingredients are at their freshest when we try them. I've loved everything that I've tried from them this year. But my absolute favourite has the be the CTRL-Z REPLENISHING OVERNIGHT FACIAL – $148.00. They also have a couple of great little gift packs in stock as well. So give the gift of great skin!
HOMEWARES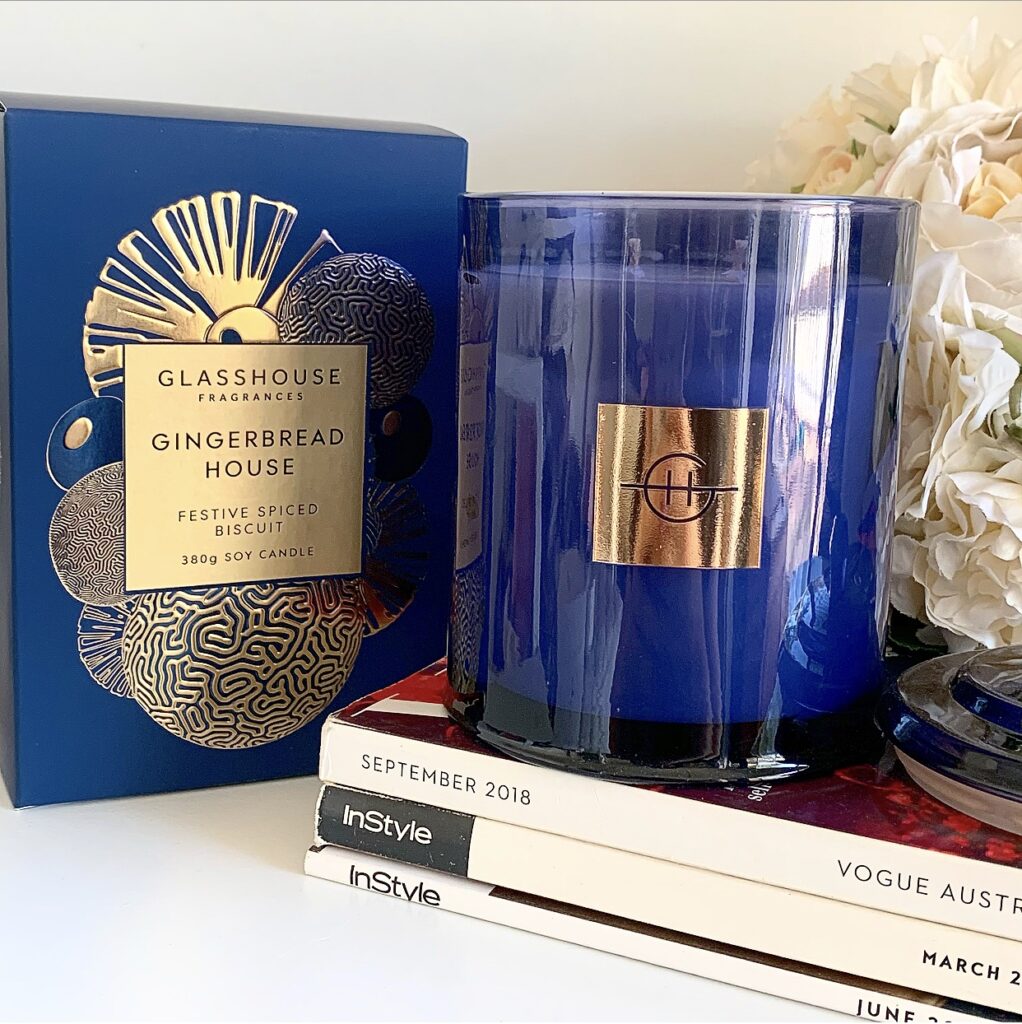 GLASSHOUSE FRAGRANCES – Available online at glasshousefragrances.com and in store at David Jones and Peter Alexander
I'm a pretty basic bitch when it comes to candles. I love them, simple as that. And GLASSHOUSE still makes my favourite candles for holiday's. They have the returning classics, but their new scent GINGERBREAD HOUSE – $54.95? Christmas in a candle, I swear to god! This one has been selling out in some places so get in quick!
INDIGIEARTH – Available online at indigiearth.com.au
Indigiearth is an amazing Indigenous owned brand based out of New South Wales. And I've been a fan of their chutney's for years (the Bush Tomato? So good with a ham sandwich). But it was only recently that I discovered they they sold candles. And the LILLY PILLY, RIVER MINT & EMU APPLE SOY CANDLE – $39.95 is my latest obsession. They are hand poured soy wax candles, housed in a stylish glass jar. And most excitingly? They all have wood wicks. So you not only get the delicious scent of the outback, but the soothing crackle as well. What's not to love?
ACCESSORIES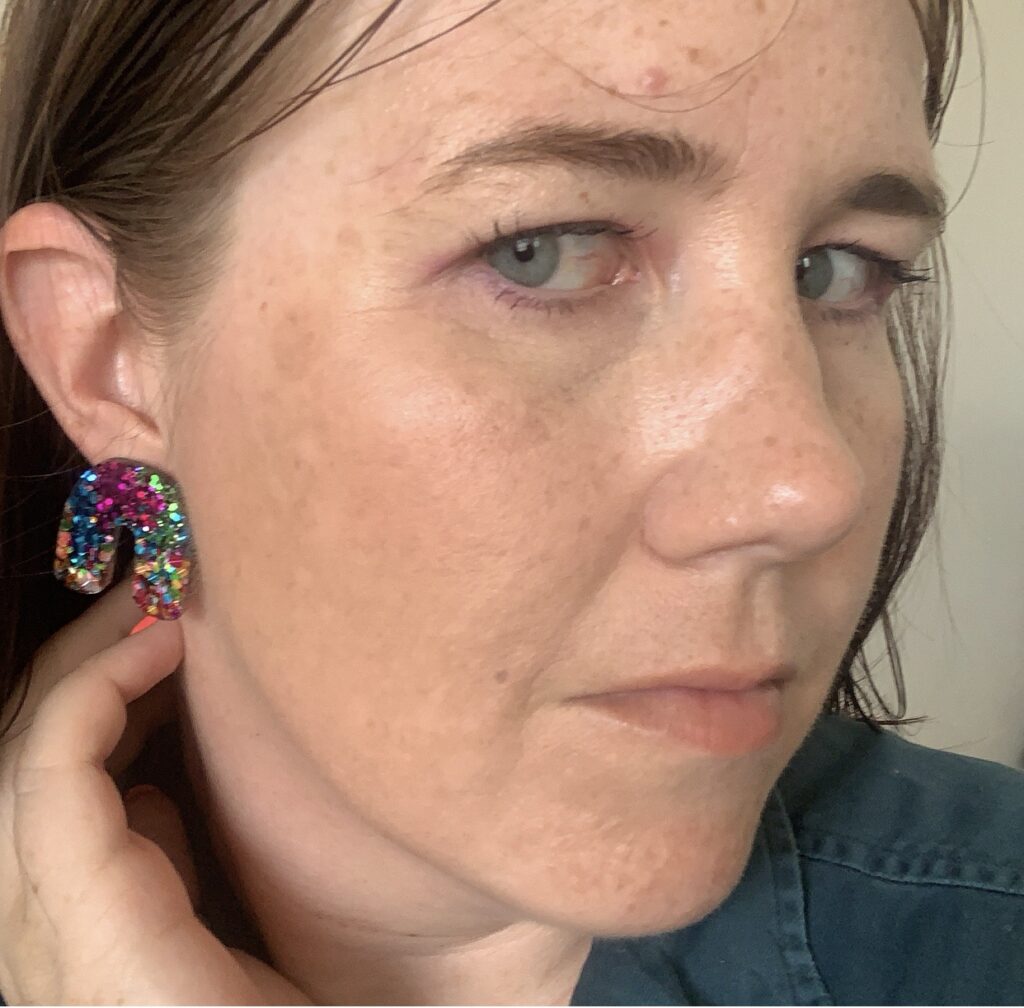 HOOKED BY TASH – Available online at etsy.com.au – Search Hooked By Tash
Finally, I couldn't not give a shout out to two fantastic ladies who are killing it in the handmade jewelry game. Firstly, Hooked By Tash recently launched her holiday collection. And the whole collection is gorgeous and unique! I'm especially loving these glittery arches I just picked up. Definitely one to check out!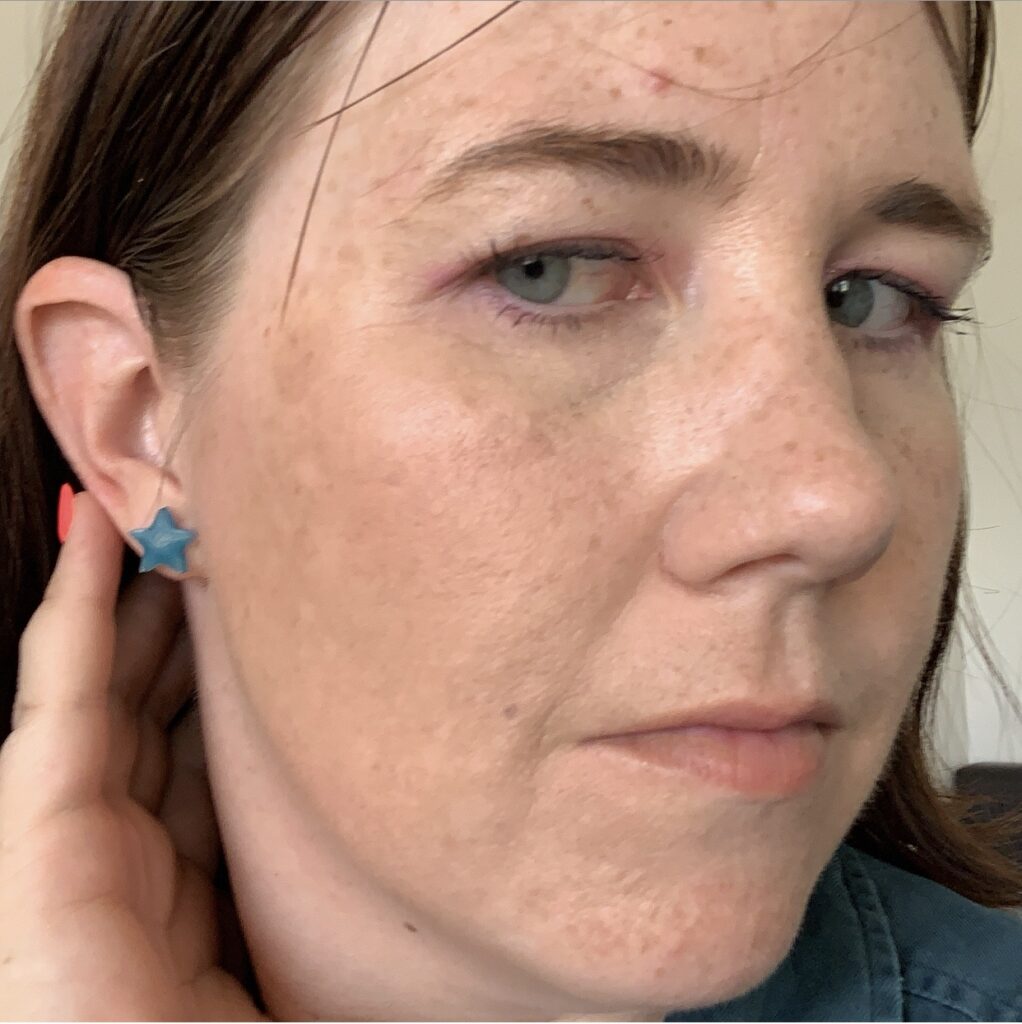 MEGGZ MAILLE – Find her on Facebook – Search Meggz Maille
Now, Meggz Maille is a little closer to home (literally owned and run by my eldest sister). And she is working on some gorgeous pieces that will make great gifts for anyone. I'm especially fond of these blue stars that I got at the end of 2018 and I still wear them all of the time. Use code ANNOYINGLITTLESISTER at checkout (that's a joke).
And that is my Aussie Gift Guide! I hope that this has given you some holiday inspiration. Stay tuned as well because in two weeks time, I'll be tackling my bougie Christmas list. That should be a lot of fun! Happy shopping!
Cheers and love
Emmie xo