Yep, I'm jumping on the bandwagon too.
Welcome to my very first Project Pan. For those who may not be familiar with the idea of a project pan. Basically, it's where beauty lovers select a group of makeup products to use up within a certain time frame. 2019 was a big makeup buying year for me (I hit both Sephora Black and Mecca Level 3!) and I do now feel somewhat overwhelmed with my collection.
So, I spent the weekend sorting through some of the oldest members of my makeup collection (products that are on their last leg/close to expiry). And these will be the products that I'll be focusing on this year. If I do use up a product/reach my product goal, I'll substitute something else in that I'll decide on at a later date. So, these are the members of my Project Pan for 2020!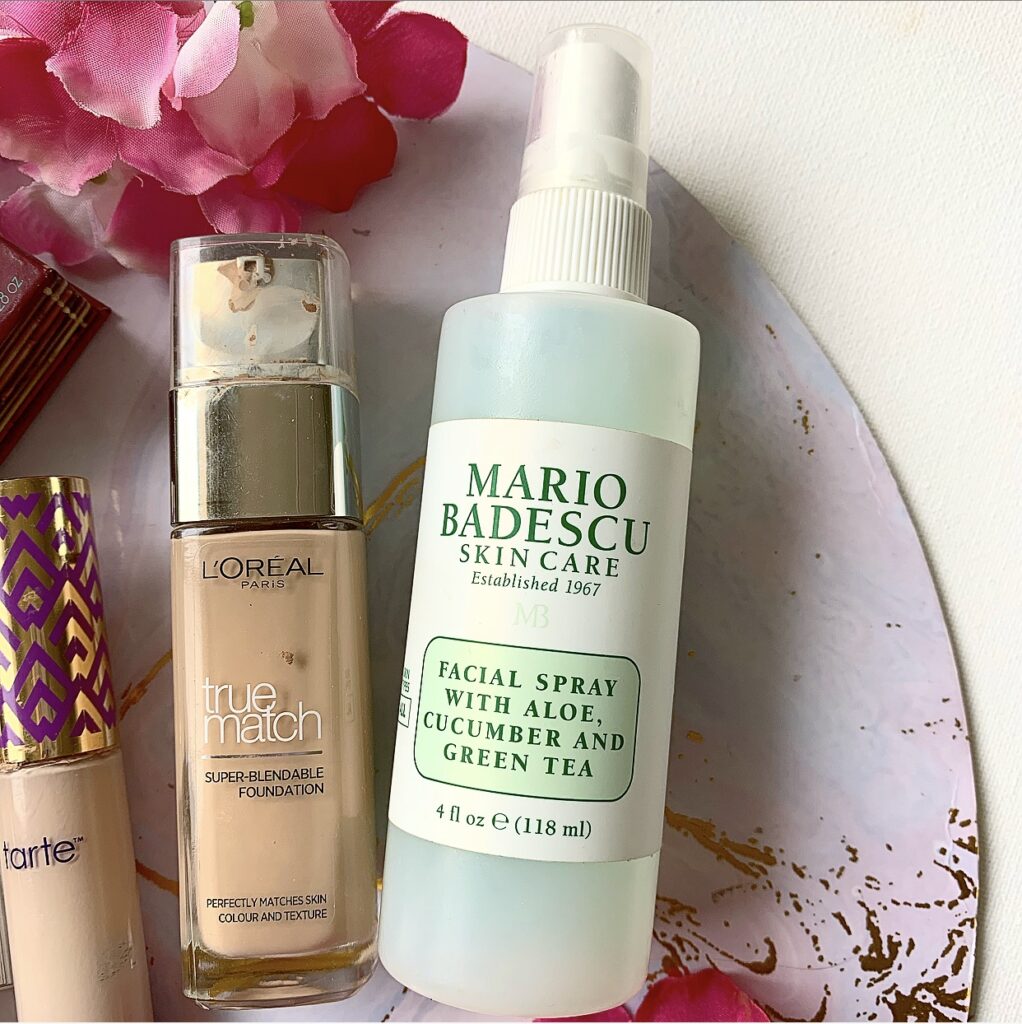 MARIO BADESCU FACIAL SPRAY WITH ALOE, CUCUMBER AND GREEN TEA
Those who follow my empties will know that I have no issue finishing skincare. But I always forget to use this. It is very much on its way out (maybe a 1/4 of the bottle left), so this should be an easy one to use up if I remember to.
MY GOAL – Use up completely.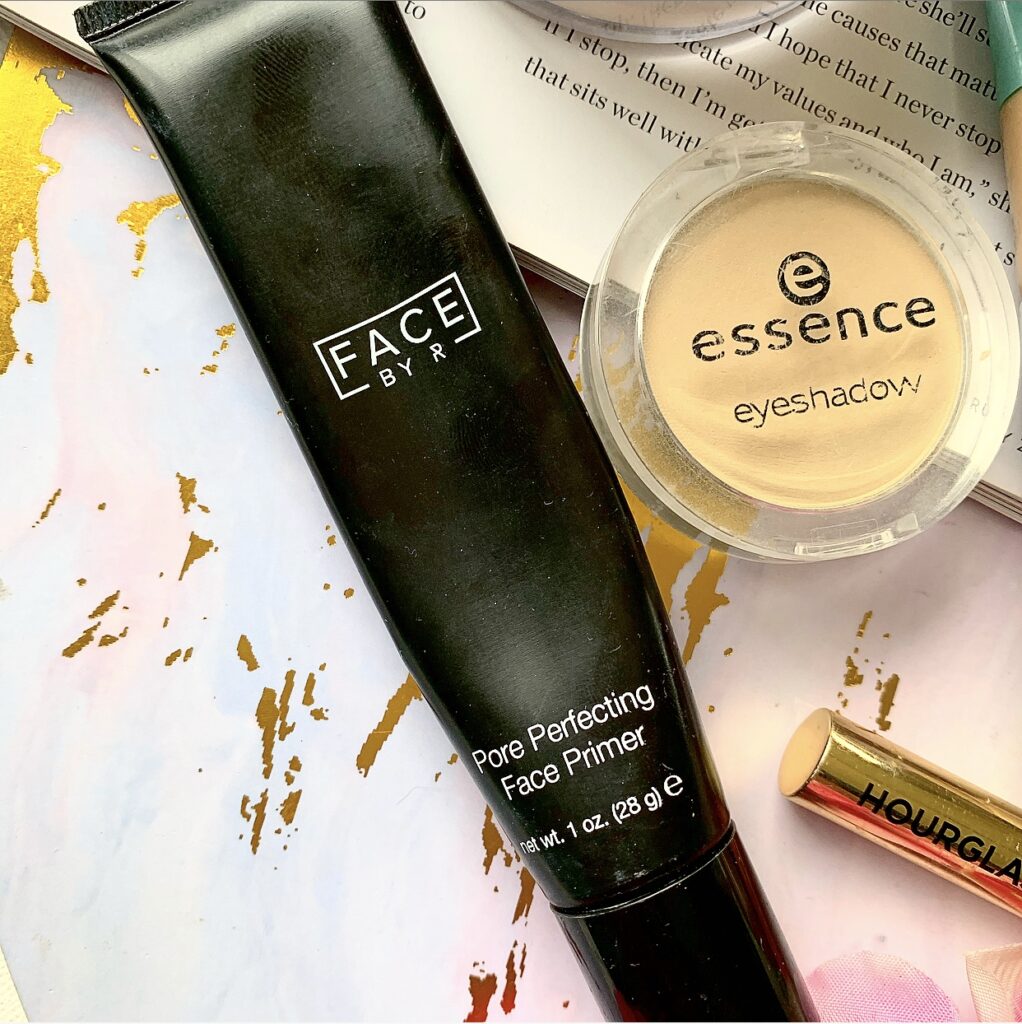 FACE BY R PORE PERFECTING FACE PRIMER
This was a genuine favourite of mine for a long time. Unfortunately, it did take a back seat while I was using up the two Rimmel primers I wanted to get out of my collection. So, now this is the oldest primer that I own and it needs to get used up. It is an easy one to use and it works really well with my skin.
MY GOAL – Use up completely.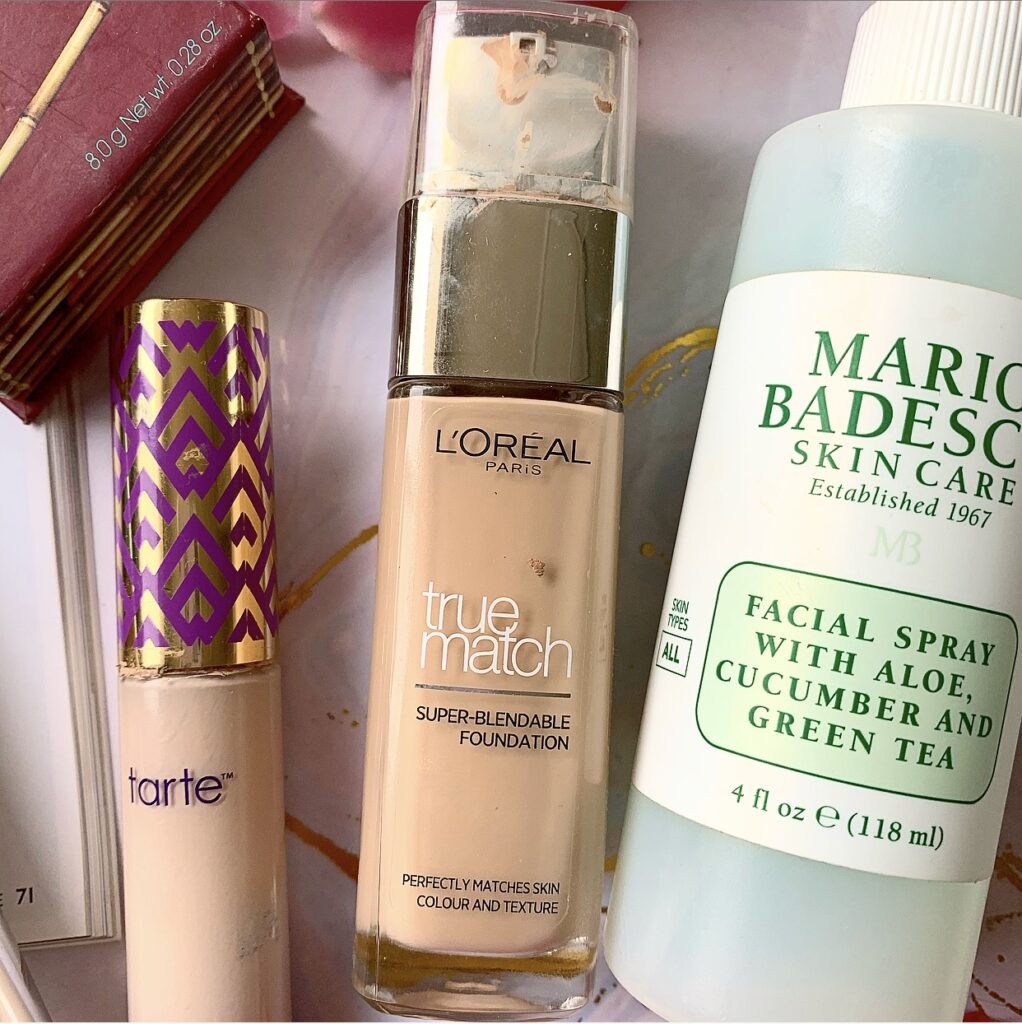 L'OREAL TRUE MATCH FOUNDATION
Another case of 'oldest still in my collection', this is also quite close to being completely used up. This is going to be good for winter when my skin is on the drier side.
MY GOAL – Use up completely.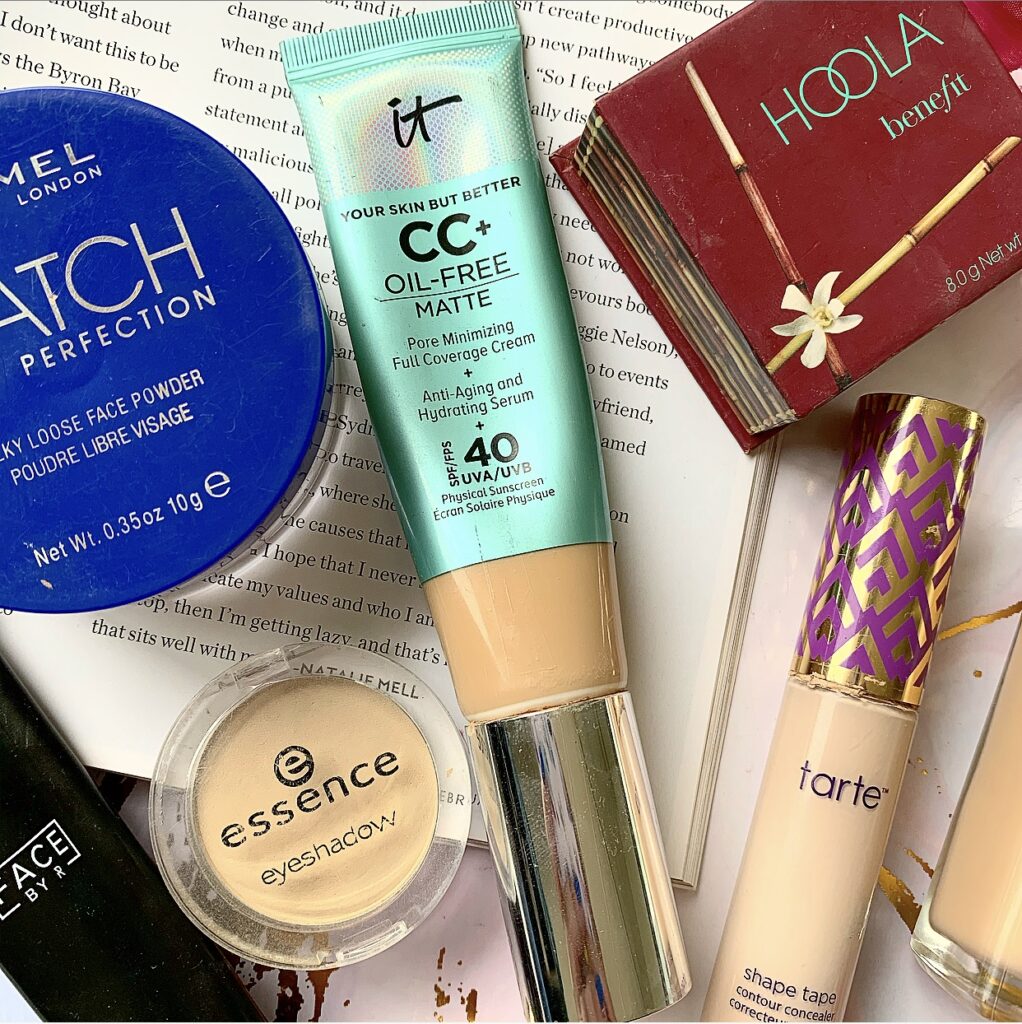 IT COSMETICS OIL FREE MATTE CC CREAM
My summer pan option, I really love this CC cream for lazy makeup days or days where I'm working because it lasts for ages on the skin.
MY GOAL – Use up completely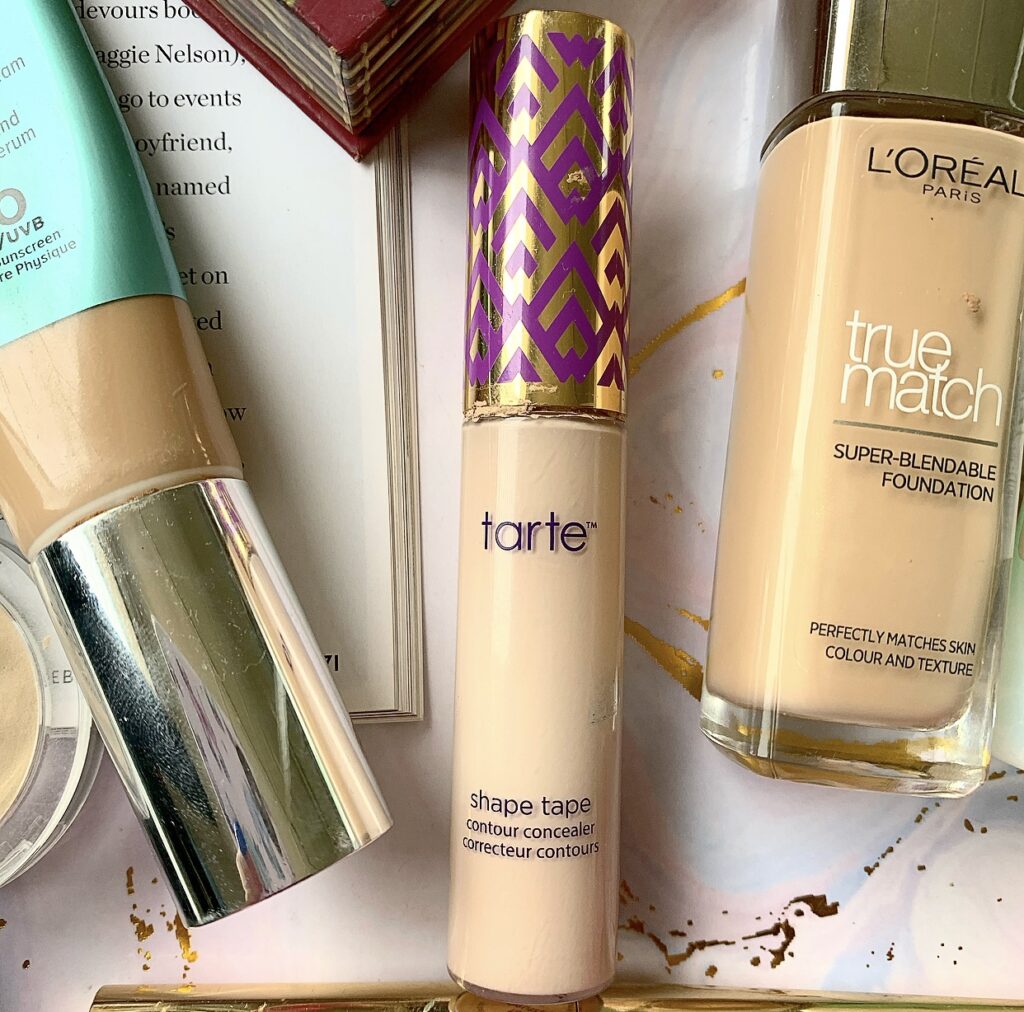 TARTE SHAPE TAPE CONCEALER
The original and the classic, I was actually shocked to see how close to empty this actually was. So I should finish it soon. Hopefully!
MY GOAL – Use up completely
RIMMEL MATCH PERFECTION LOOSE POWDER/COLOURPOP NO FILTER LOOSE POWDER
OK, full disclosure, this is 1/3 Rimmel and 2/3 Colourpop. I blended the two together because I really wanted to use up both this year but I hated the Colourpop's loose powder packaging. Both are fantastic setting powders that I use all of the time.
MY GOAL – Use up completely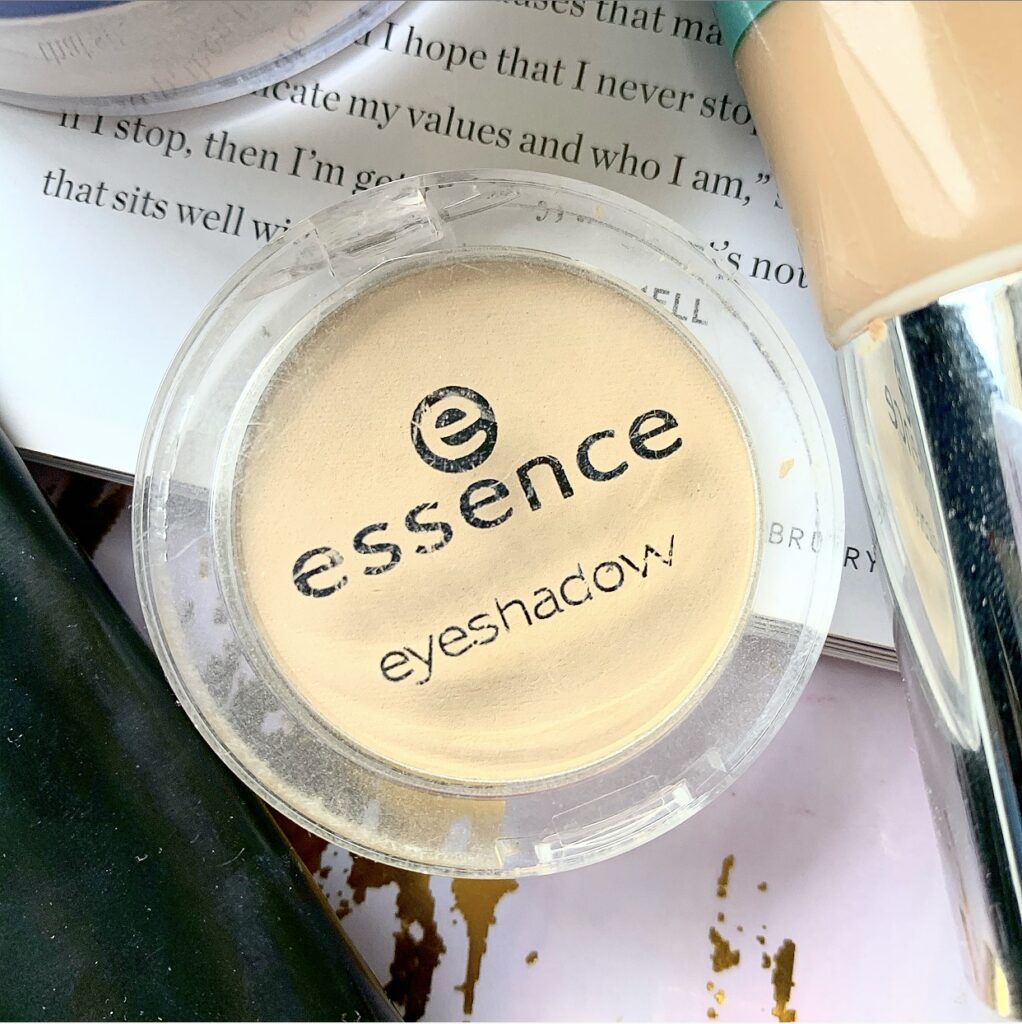 ESSENCE EYESHADOW in ALL OR NUTTING
OK, I have apparently had this shadow for so long, they don't even make this shade anymore! It is however still in date so I can still use it.
MY GOAL – Hit pan/use up completely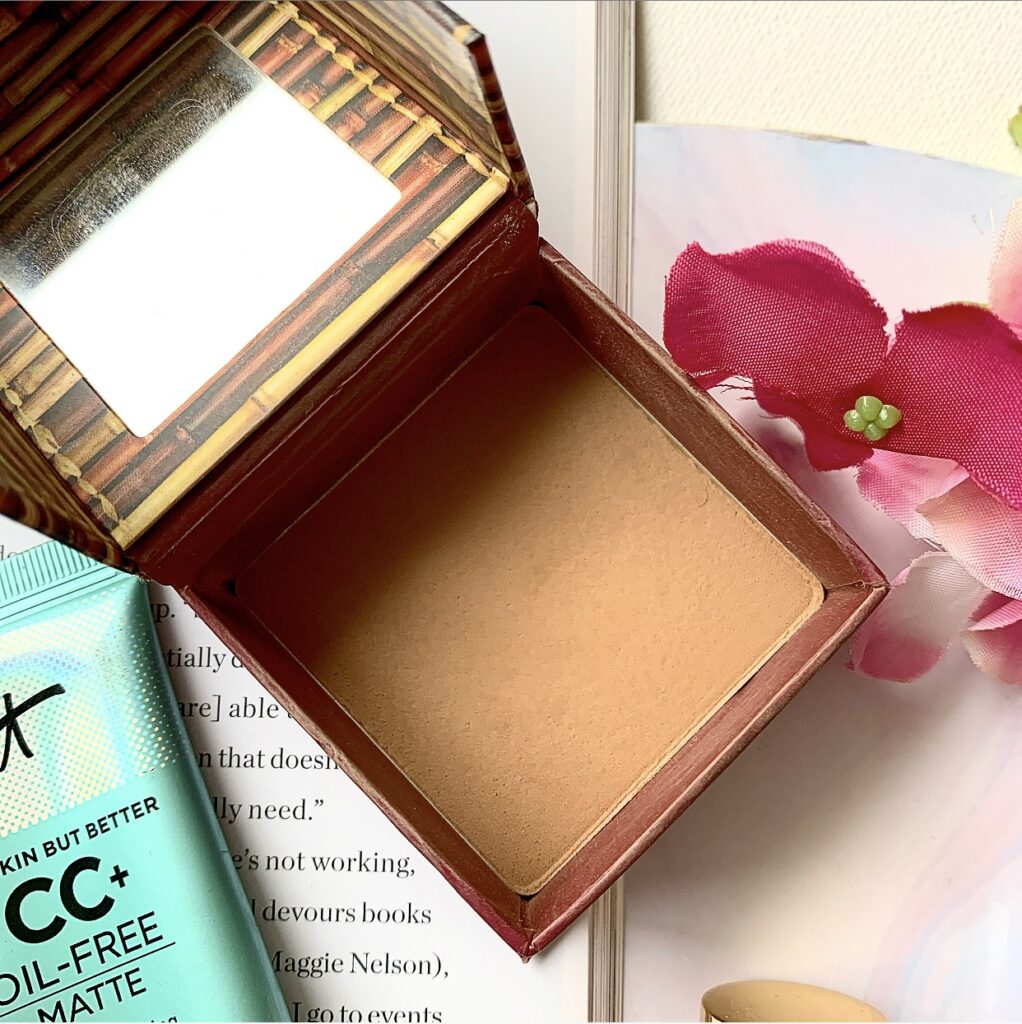 BENEFIT HOOLA BRONZER
Such a stunning bronzer. And yet, I have had this for ages in my collection. So it really needs to go. This could be a challenge this year though so I'm not going to be too cut if I don't hit my goal.
MY GOAL – Hit pan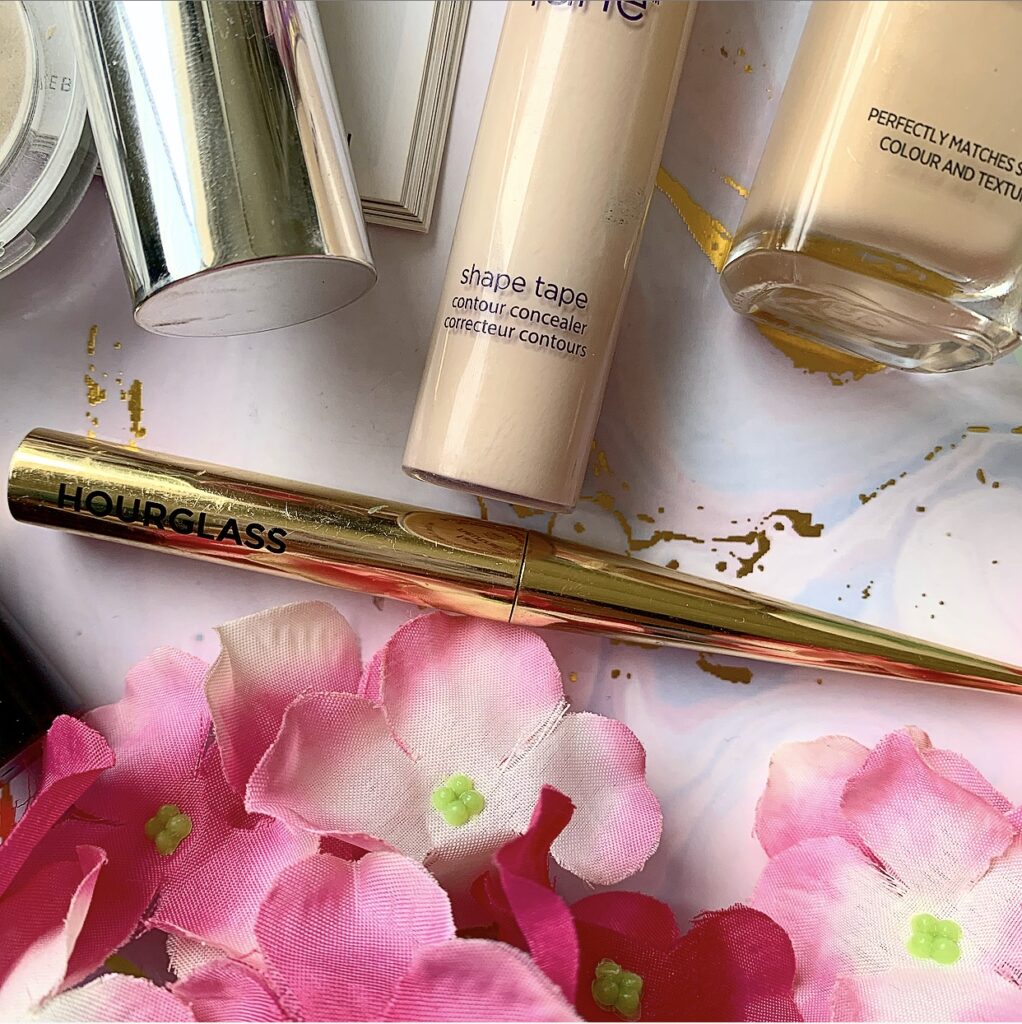 HOURGLASS CONFESSION LIPSTICK in I'LL NEVER STOP
By far, my favourite lipstick formula. And I'll be sad to see this gone, but I have had this for a really long time and I need to get my money's worth out of it!
MY GOAL – Use up completely
And those are my starting products for my Project Pan this year! I'm super excited to do this challenge. I'll be doing check in's throughout the year so stay tuned for those. And let me know if you're partaking in a project pan this year!
Cheers and love
Emmie xo