You know, when I started this Project Pan back in January, it was with the best of intentions. I kept my goals fairly simple and I thought that I would smash it! And then March happened…
I have actually been putting off doing any form of check in on my Project Pan for a while. I've made no secret over the fact that this year has been a struggle. And one of the things that I've been neglecting is actually wearing makeup. As a result, I hadn't made as much progress here as I would have liked in some of the products and I've made basically no progress in others.
So, it is time for me to get my butt back into gear and show you the little progress that I have made. So, if you want to get a refresher on my Project Pan, just keep reading!
*Em's Note – all markings are at the time of writing. I, like an idiot, forgot to do any starting marks on these products*
COMPLETED!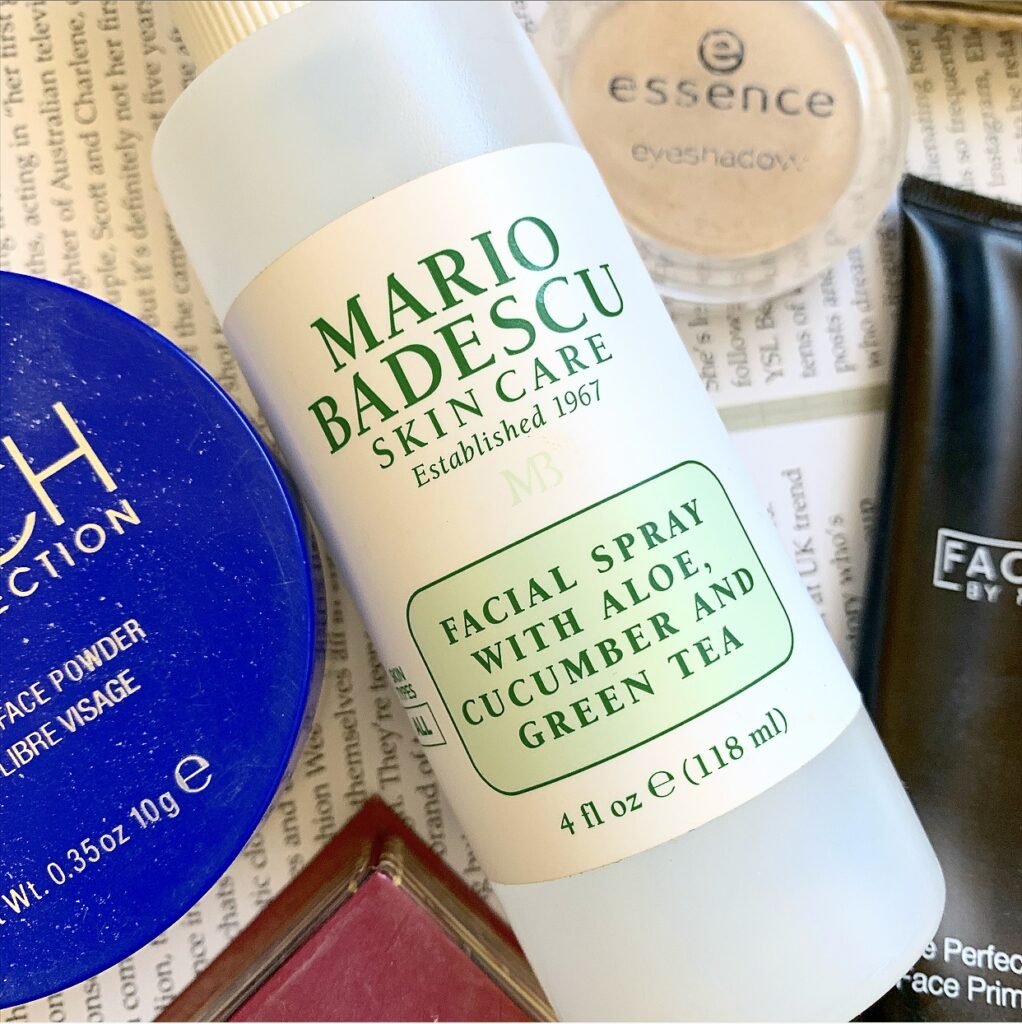 MARIO BADESCU FACIAL SPRAY WITH ALOE, CUCUMBER AND GREEN TEA
Say hello to my one solitary success! I finished this up back in April/May and I was so proud of myself! I have a ton of facial sprays so I won't immediately repurchase. But this was enjoyable!
STILL IN PROGRESS!
FACE BY R PORE PERFECTING FACE PRIMER
Yeah, count this one in the category of 'fell in love with something else' (seriously, the Perfect Balance Primer from Ulta3? *chef's kiss*). I did occasionally remember to use it and I have made a small dent in it. But not nearly as much as I should of.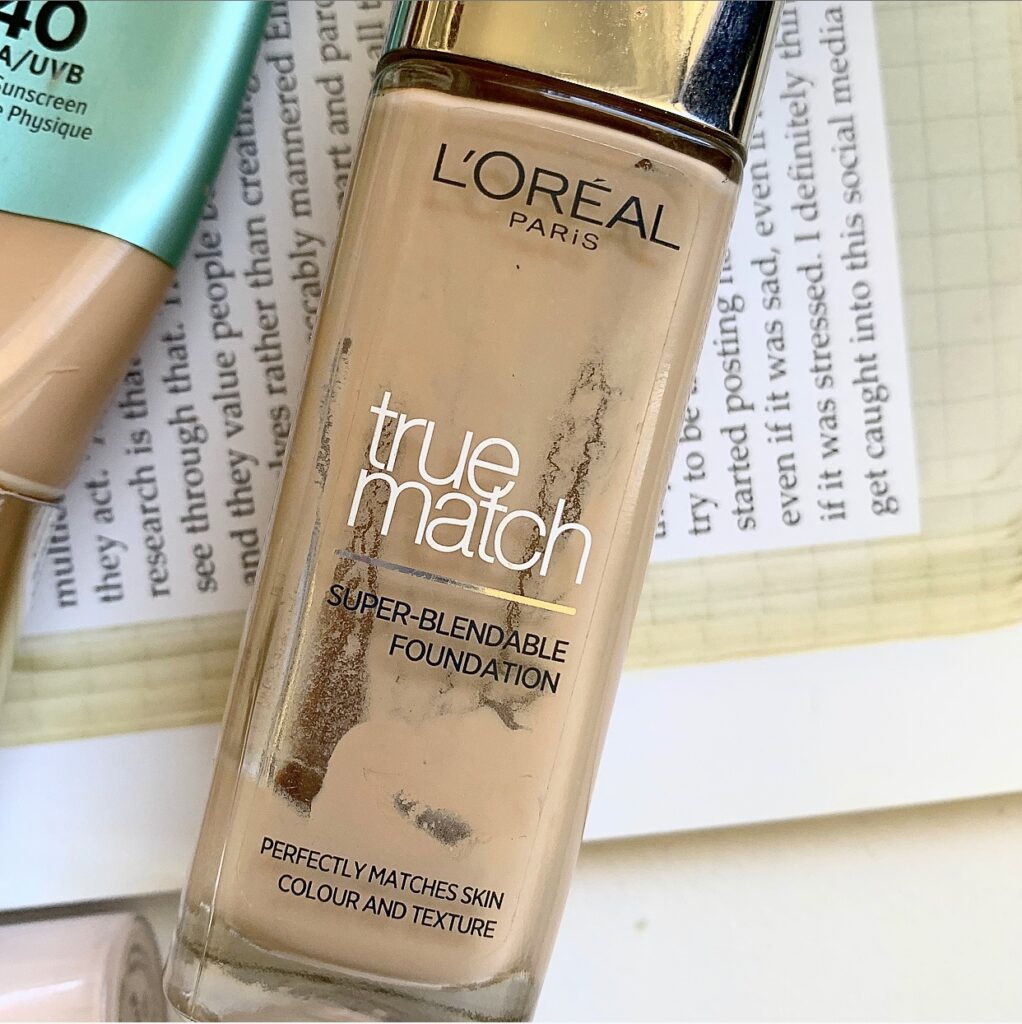 L'OREAL TRUE MATCH FOUNDATION
I'M SO FREAKING CLOSE! But I'm back on the foundation review train so this one has taken a backseat right now. I have my progress mark down below and I would say that I could have this done in 2-3 more uses. It's such a gorgeous foundation and I do wear it often.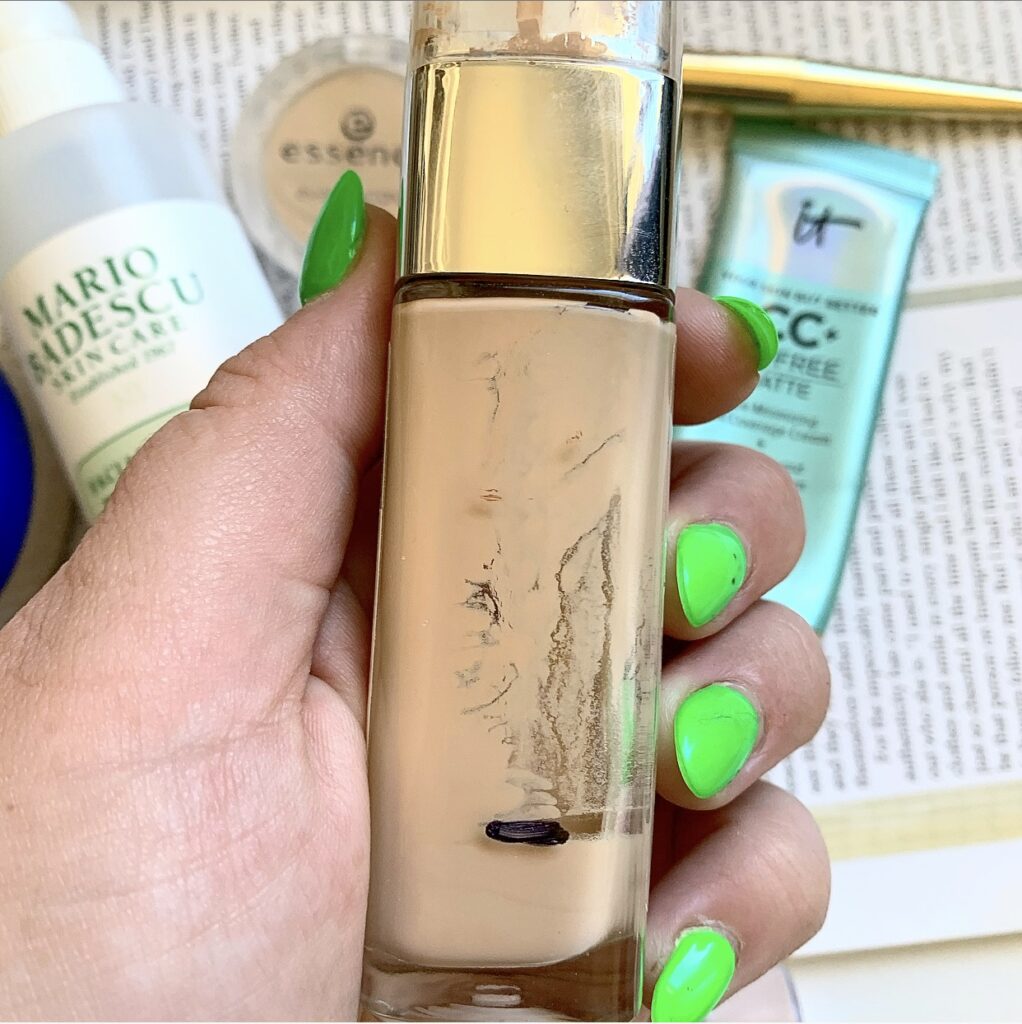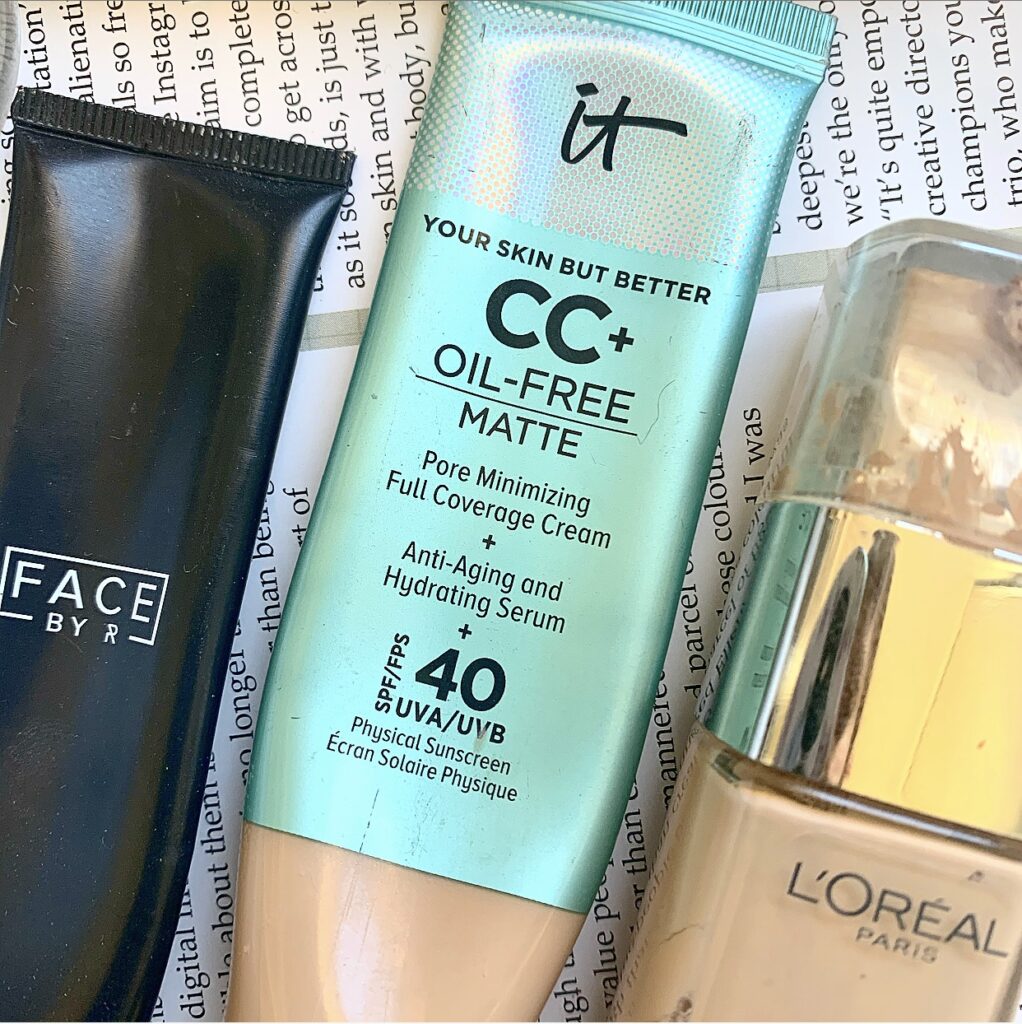 IT COSMETICS OIL FREE MATTE CC CREAM
Another one I'm super close to finishing! It's already at the stage where it's getting difficult to pump out. But there is still maybe 3-4 uses left in there. This is so easy to slap on so hopefully I'll be done soon.
TARTE SHAPE TAPE CONCEALER
Finishing Shape Tape has proven to be more difficult than I thought. Because OH BOY! I do not like this concealer! It's not bad, but it's so full coverage that I find it to be difficult to wear sometimes. I even had to let my sister go to town on it just to get some usage out of it. But I am getting close, so I'll stick with it.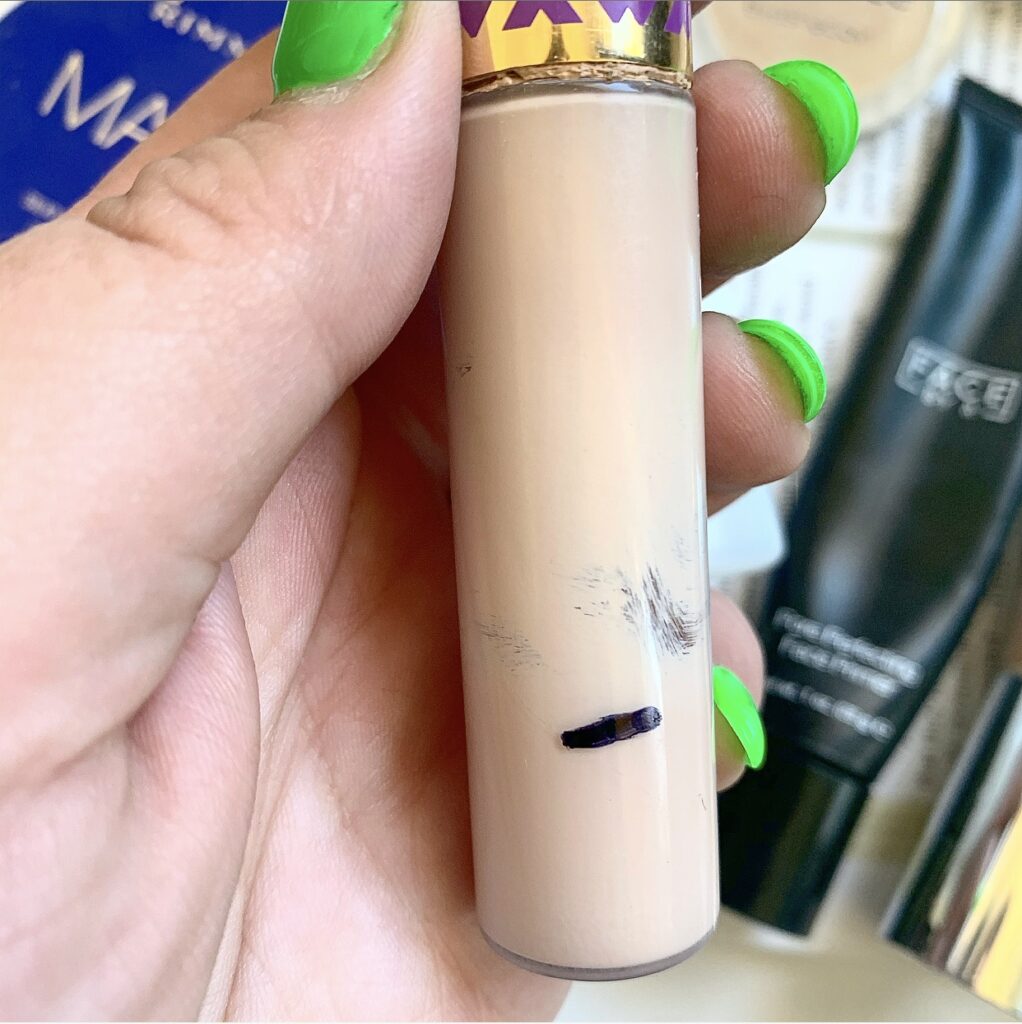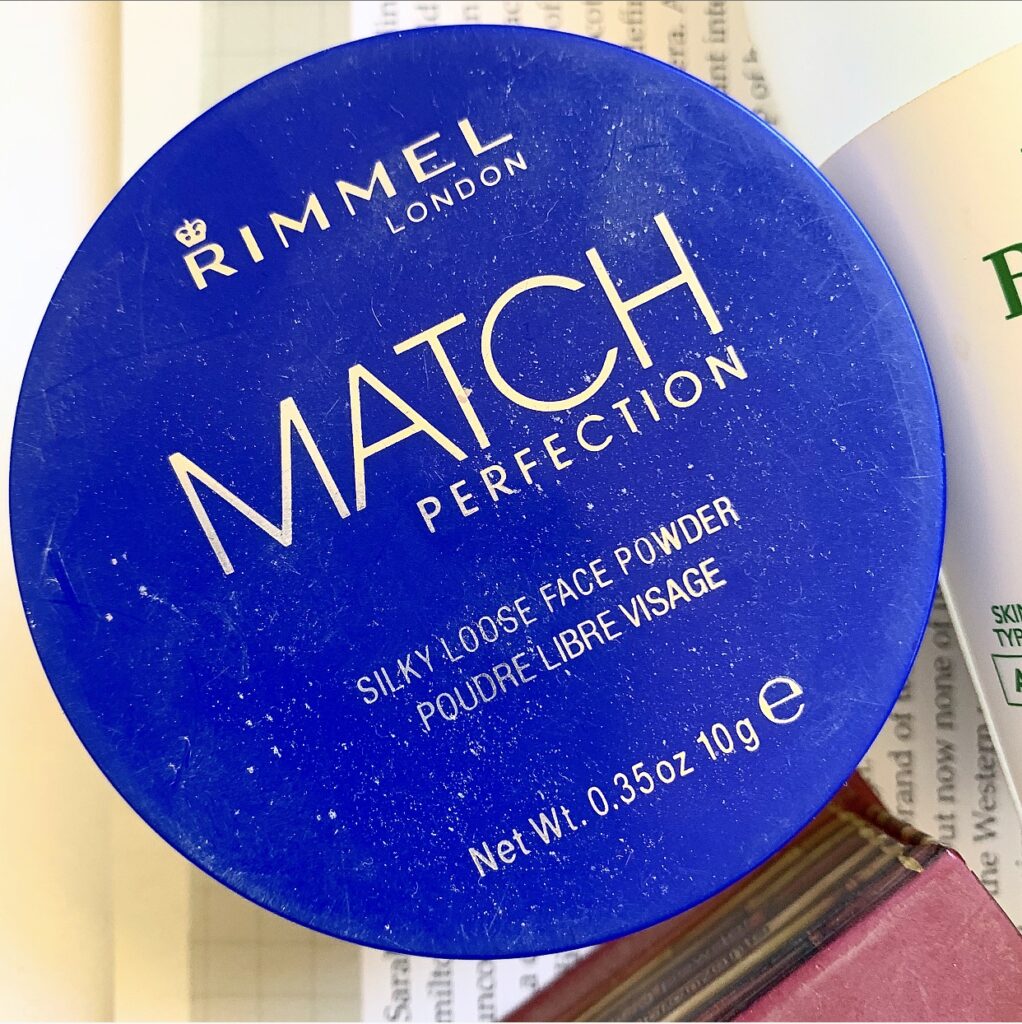 RIMMEL MATCH PERFECTION LOOSE POWDER/COLOURPOP NO FILTER LOOSE POWDER
This is the one product in this Project that I don't understand how I haven't finished it yet. This is basically the only powder that I use these days whenever I do my makeup. I set with it, I bake with it. I use it everywhere. How am I not done?!?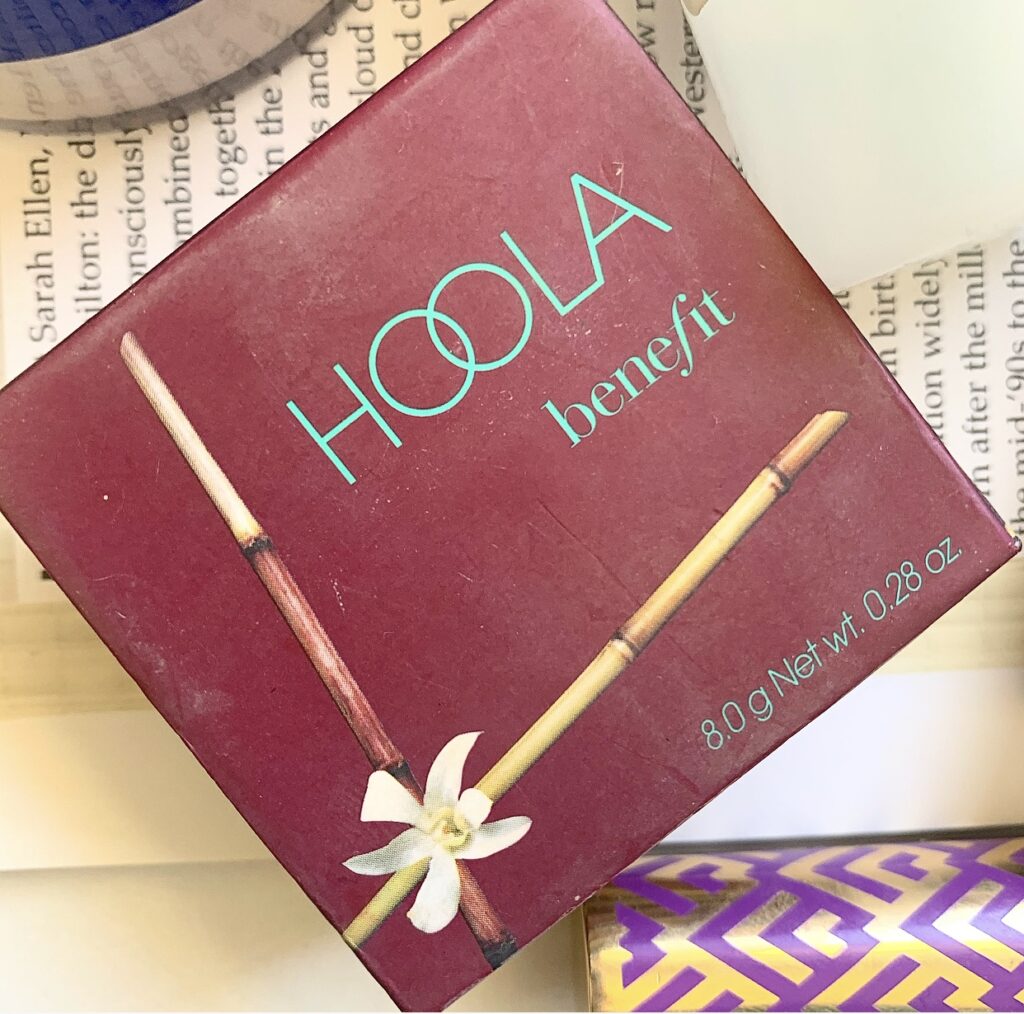 BENEFIT HOOLA BRONZER
Another one that I'm perplexed on the lack of progress. This is the only powder bronzer that I use on the regular and while there is a substantial dip, there is still no pan.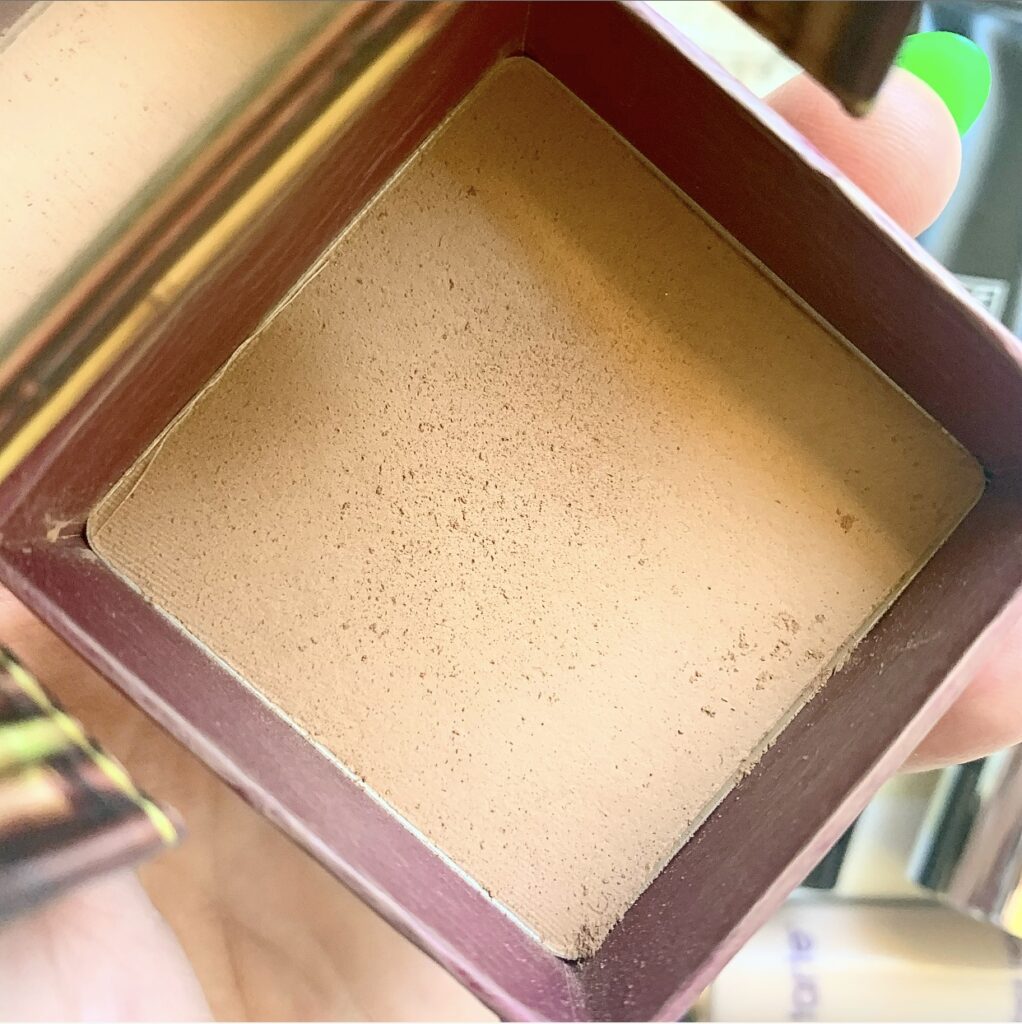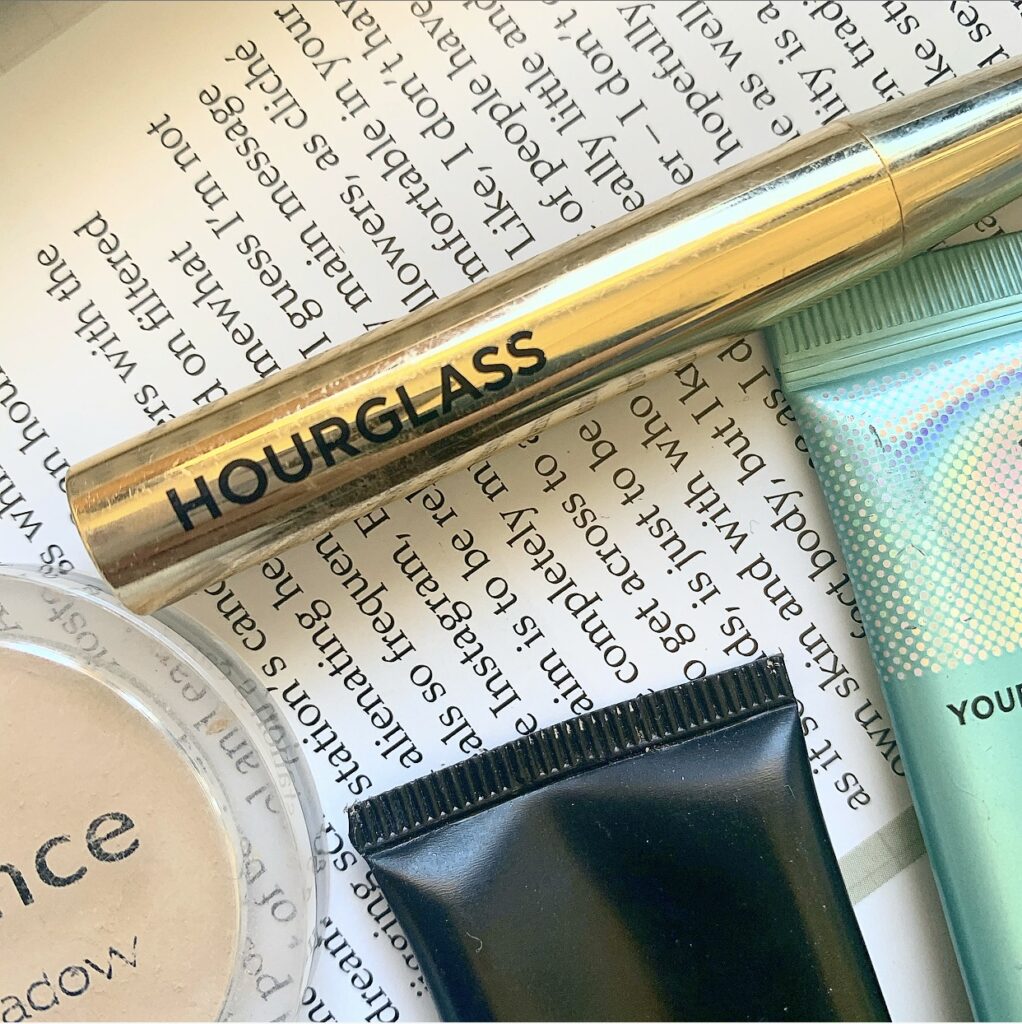 HOURGLASS CONFESSION LIPSTICK in I'LL NEVER STOP
Not gonna lie, I forgot this was in my Project. So basically, there is no progress on this one. Sorry?
DECLUTTERED!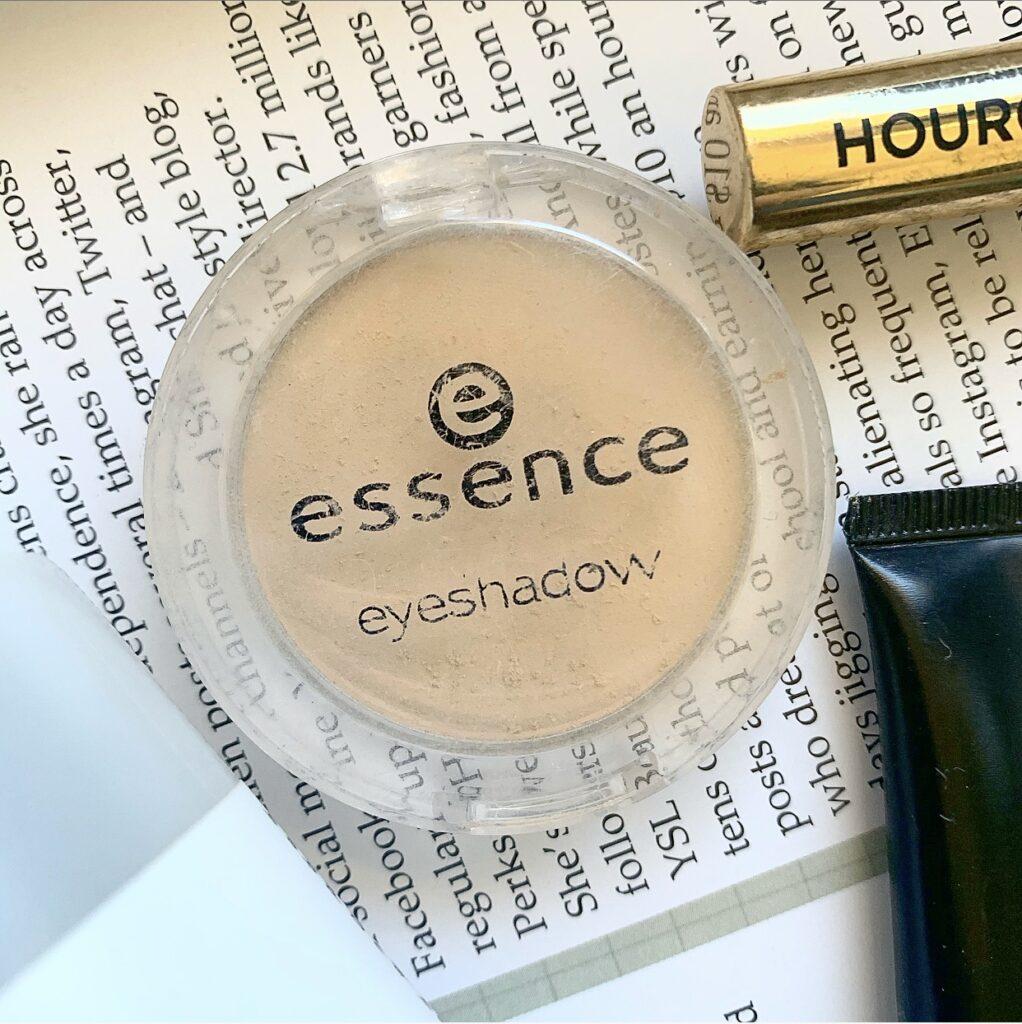 ESSENCE EYESHADOW in ALL OR NUTTING
Trying to hit pan on a whole eyeshadow may have been me biting off more than I can chew. Trying to hit pan on an eyeshadow that was irritating my eyes is something else entirely. I really tried with this one, but it's way too old (I bought it in 2016), the packaging actually broke and it's time for it to go.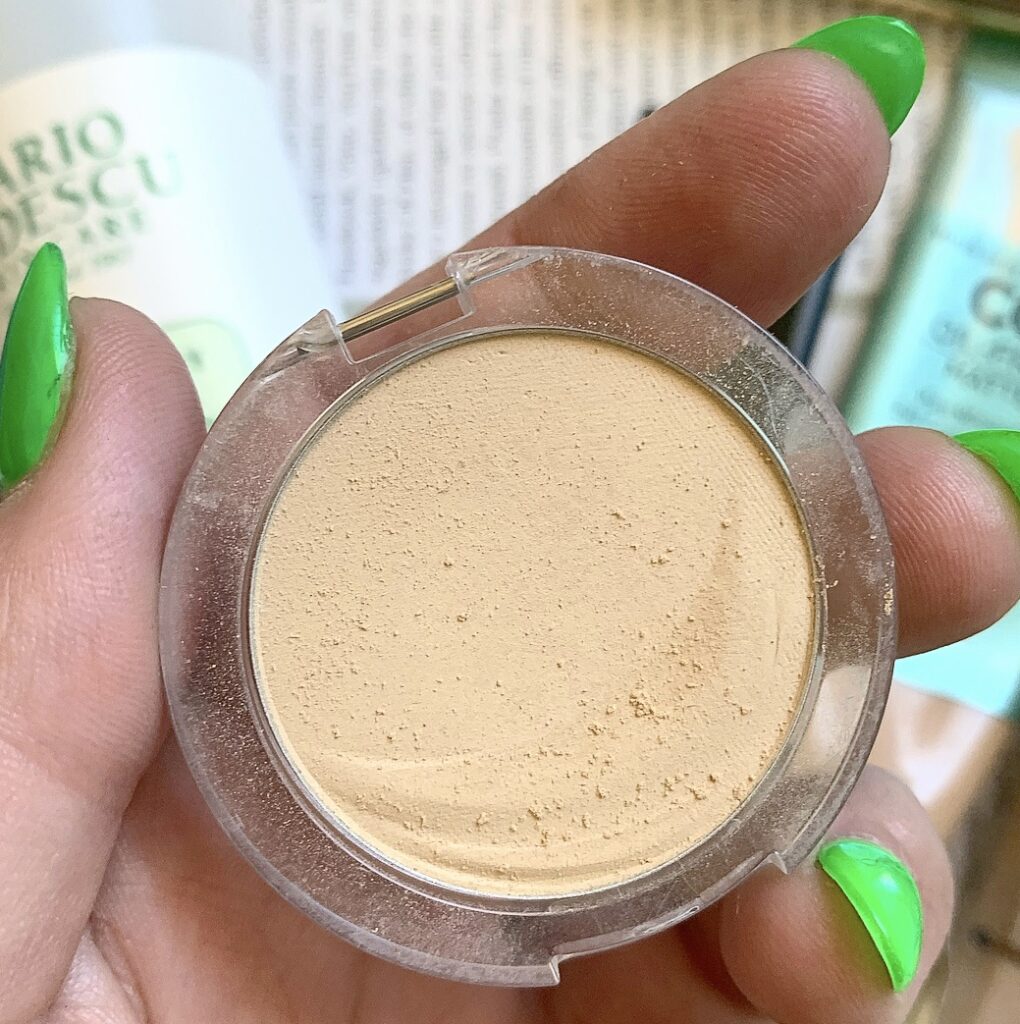 INTRODUCING INTO PROJECT PAN!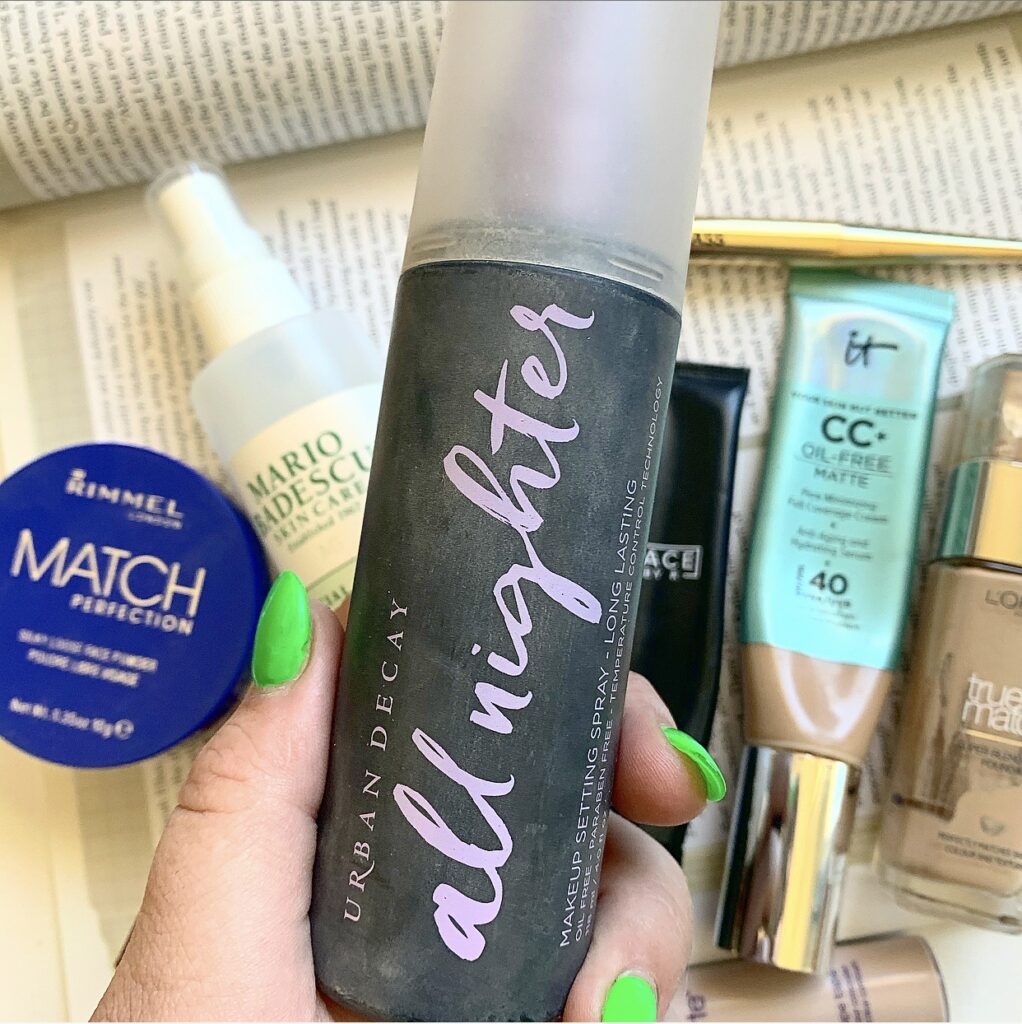 MAC FIX PLUS CHERRY BLOSSOM
Now, you might be wondering, why are you calling it Fix Plus when you have a picture of the UD All Nighter. Well, The sprayer on the All Nighter beats every other sprayer out there and it makes Fix Plus so much easier to use. This, in theory, should be easy. I always set my makeup with some form of spray. My one issue is that I'm currently OBSESSED with the new Hourglass Setting Spray (might have to hide that one until I"m done here)
MY GOAL – Use up completely!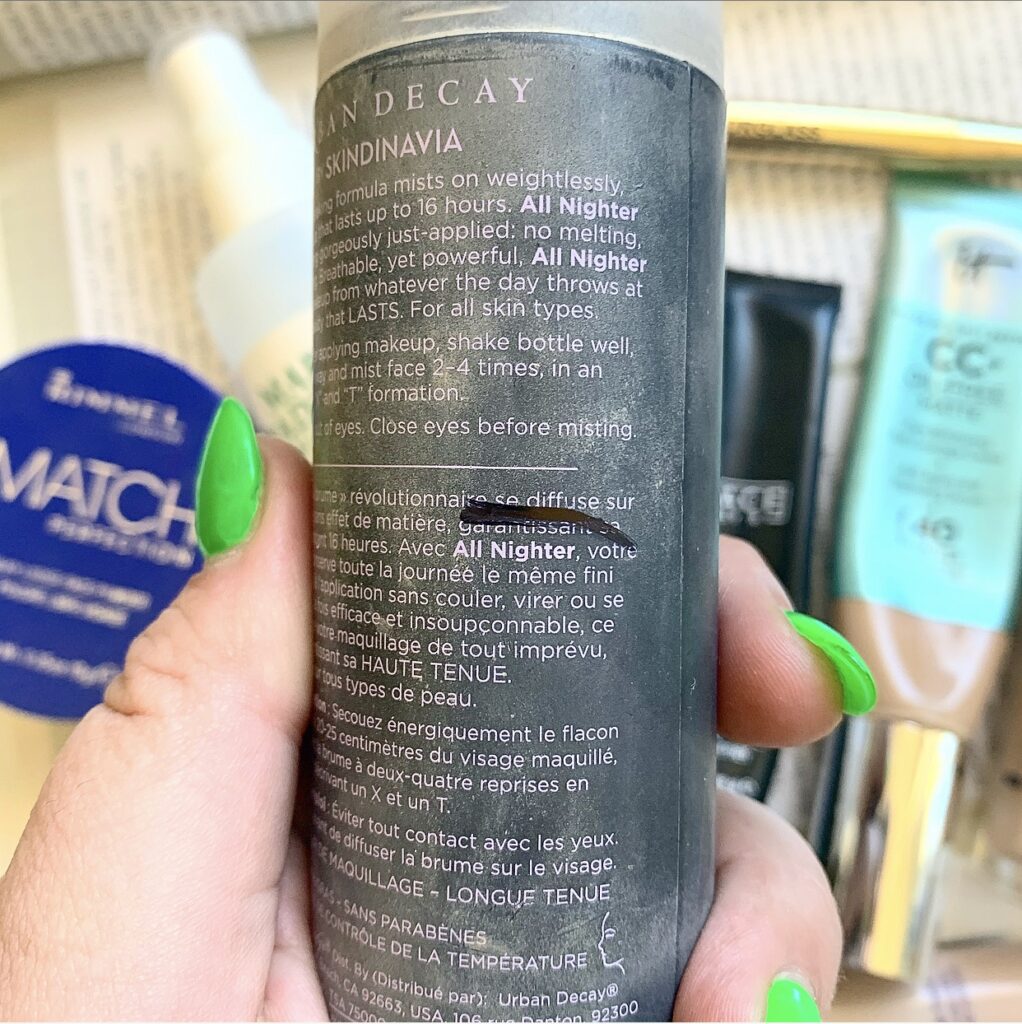 And that's my Project Pan update. Sorry that it isn't more exciting, but sometimes it be's like that. All I can do is keep working on these products so that by the end of the year, I have a few new open spots in my collection!
Cheers and love
Emmie xo