Admit it, you all thought I forgot about my empties! But I can't leave a month finished without discussing the things I used up. So that's what I'll be chatting about today! Let's do this!
*Em's note* I left out the seven sheet masks that I did in April. If you want a refresher on how that went, I'll leave it here.
OLE HENRIKSEN GLOW2OH DARK SPOT TONER – $39.00
This is bottle no. 2 that I have used up. The Glow2Oh is basically at holy grail status now and the only reason I haven't repurchased is because I picked up something new to try.
ONLY GOOD REFRESH HAND SOAP – $6.00
Normally, I wouldn't include hand washes here. But this one was particularly lovely. It had a nice, fresh minty scent and it left my hands soft and clean. Now, wash your hands, you dirty pig!
DAISO PUFF SPONGE DETERGENT – $2.80
4 down, 2 to go! I'm now getting worried that I'm running low on this stuff and I have no way of buying more at the moment.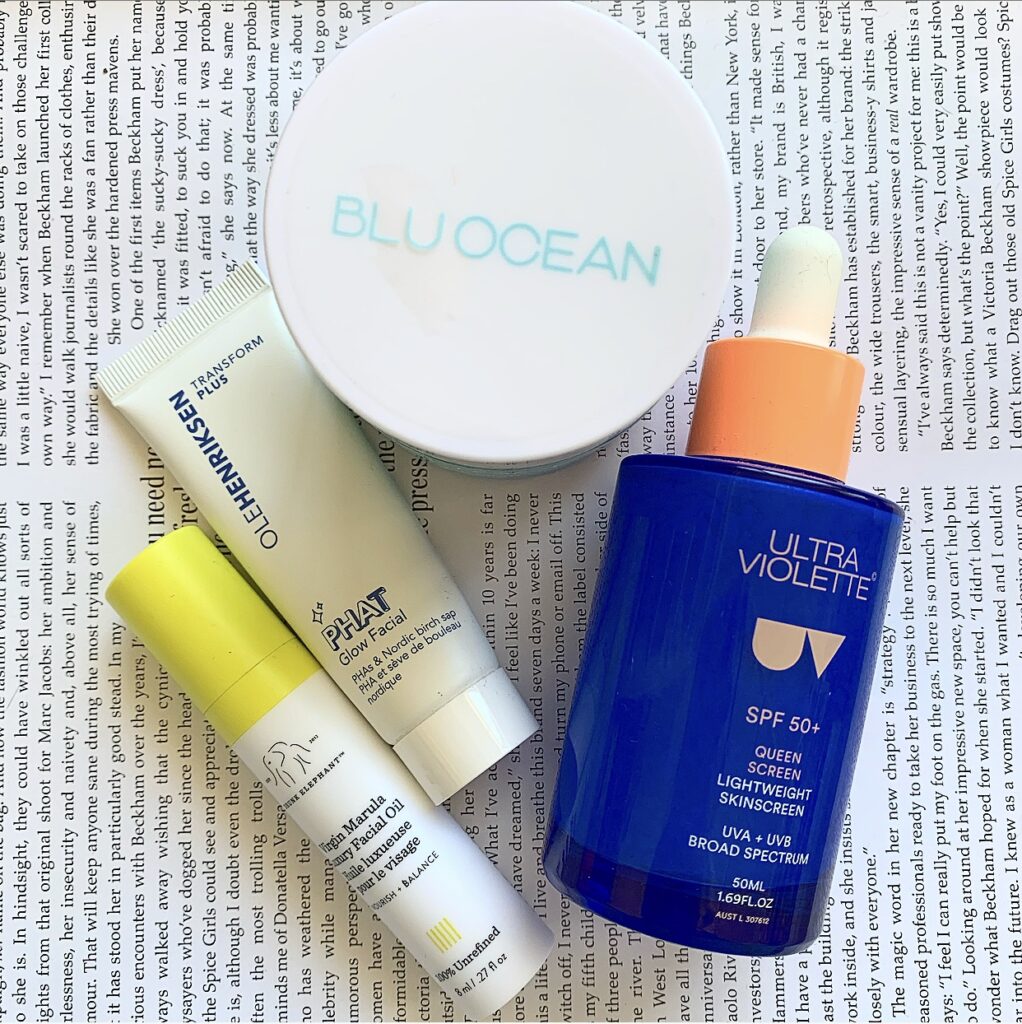 DRUNK ELEPHANT VIRGIN MARULA LUXURY FACIAL OIL – $115.00
HOLY MOTHER OF JESUS! THE FULL SIZE IS OVER $100!!! Oh hell no! The day I actively spend over $100 on a basic face oil is the day I walk off this mortal coil. Also, totally not worth that amount.
OLE HENRIKSEN PHAT GLOW FACIAL – $69.00
This however, is worth every penny! I used this the night before my wedding and it left my skin glowing. I will forever repurchase.
BLUOCEAN SKIN BLUE CLAY MASK – No longer available
This was genuinely disappointing. I was sent this in PR for review and I legit fell in love with it. It left my skin so soft and detoxified. Unfortunately, when I went to purchase it, the website was gone and I can't find out what happened. So I bought the Sand and Sky mask instead.
ULTRA VIOLETTE QUEEN SCREEN SKINSCREEN – $47.00
Bottle no. 2 done and dusted and I have bottle no. 3 sitting in my bathroom as I speak!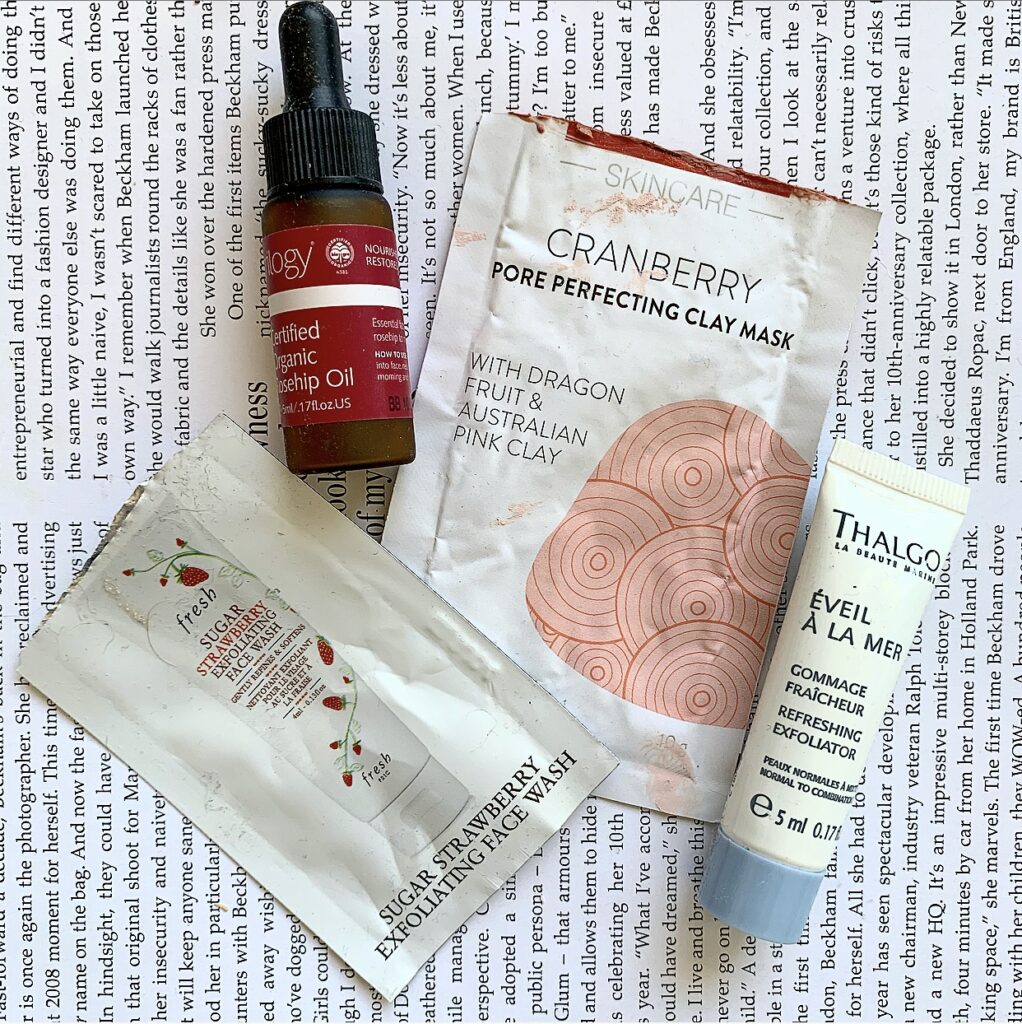 FRESH SUGAR STRAWBERRY EXFOLIATING FACE WASH – $46.00
As disappointed as I was to find this didn't smell like strawberries, I still thoroughly enjoyed using this. It was not too gritty and it left my skin feeling lovely.
TRILOGY CERTIFIED ORGANIC ROSEHIP OIL – $42.95
I scored a bunch of minis of these and I've been using them in both my morning and nighttime routine. I love Rosehip Oil and I'll definitely pick this up.
SWISSE CRANBERRY PORE PERFECTING CLAY MASK – $20.99
I also managed to score a bunch of masks from Swisse and this was the only one that I hadn't tried yet. This was so good! It had a pleasant scent and it drew all kinds of gunk out of my face
THALGO REFRESHING EXFOLIATOR – $59.00
God! I used this up so long ago. I honestly don't remember anything about it!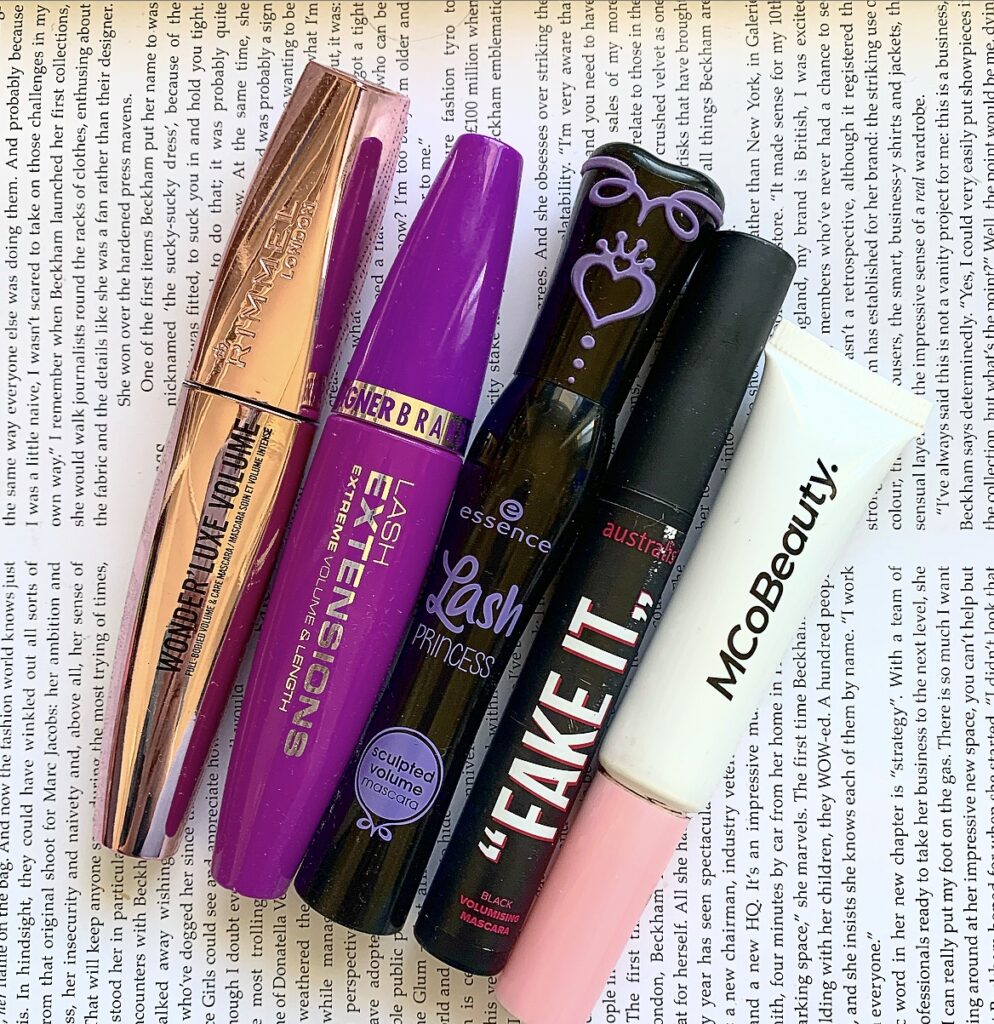 RIMMEL WONDER'LUXE VOLUME MASCARA – $20.95
I thought I got rid of this months ago. But I found it behind my desk when I was cleaning up. I do need to repurchase it though because it's such a good mascara! It gives great length and separation. A genuine fave.
DESIGNER BRANDS LASH EXTENSION MASCARA – $9.99
I had to check my review for this one because it had been a while since I used it last. I remember liking it but not thing too much else of it.
ESSENCE LASH PRINCESS SCULPTED VOLUME MASCARA – $7.00
This was a sad fail for me. I have since been told the green one is the good one so I'll probably pick that up.
AUSTRALIS FAKE IT MASCARA – $17.95
Out of the three mascaras I reviewed a few months back, this was the one that ended up being my favourite. I scraped this one empty! I still maintain the wand is a little on the long side, but I love how it made my lashes look! A definite repurchase.
MCOBEAUTY ULTRA CURL MASCARA – $17.00
The first mascara from McoBeauty that I've ever liked! I love that the wand is itty bitty and it separated my lashes really well. I'd grab it again if it was on special.
And those are my April empties! A bit lighter than usual but there are a few things that I'm glad to see out of my collection. Did you have any big empties in April? Let me know in the comments below.
Cheers and love
Emmie xo