Happy New Year everyone!
Here we are, it's 2020 and I'm finally doing my first post of the year. And what topic have I chosen to start this new decade off? My empties from last month! Yeah, I know. But it needs to be done and I still have a bit of 2019 business to get through so I might as well start off here. So, if you want to see what I finished up in December, just keep reading!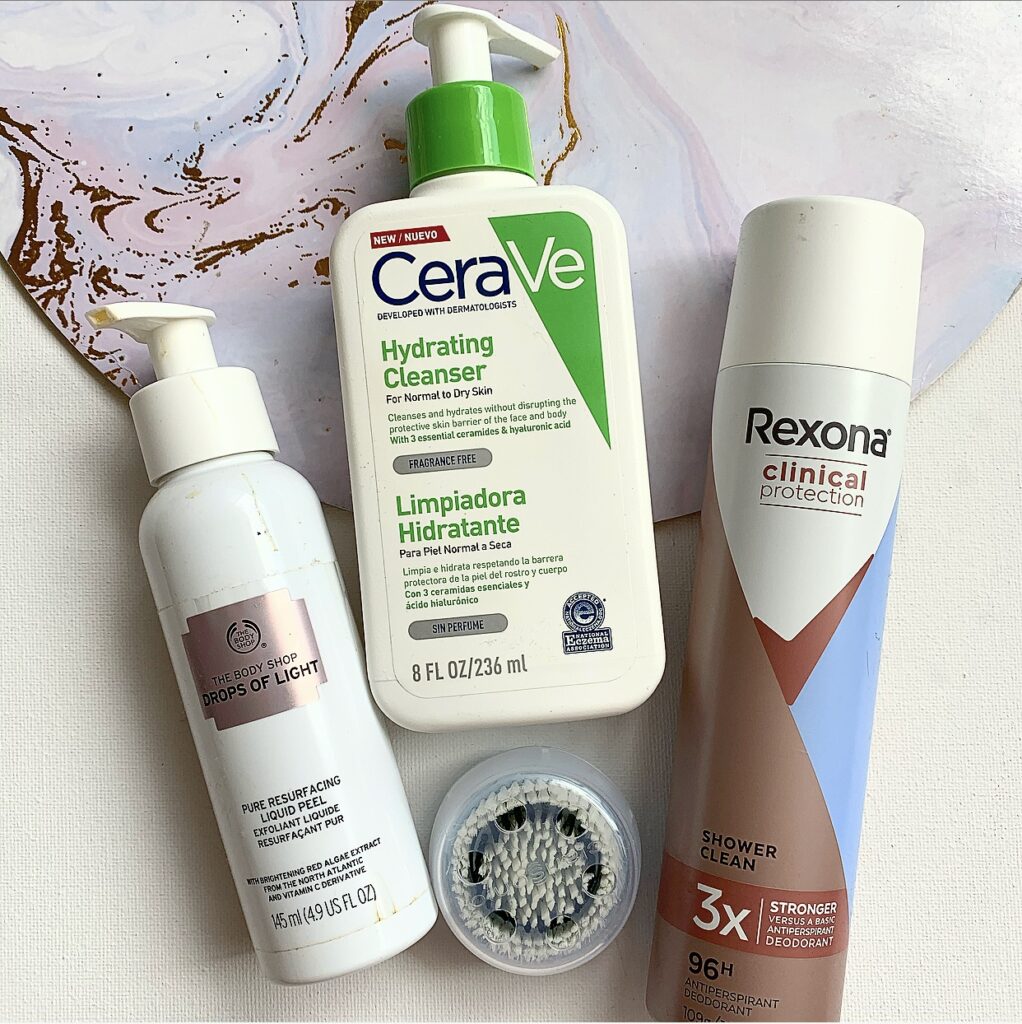 THE BODY SHOP DROPS OF LIGHT PURE RESURFACING LIQUID PEEL – $37.00
I remember really enjoying this at first. The idea is you pump a small amount out and rub it all over your face. As you rub, it collects all of the dead skin cells into little balls, making them easy to rinse off. I don't think I would buy this again though. I do have a preference to chemical exfoliants these days but if you have problematic skin, I can see you loving this!
CERAVE HYDRATING CLEANSER – $12.99
I won't spend too much time on this one (I'll talk more in depth next week), but this is a good cleanser! I have another cleanser that I want to work through but I'll definitely repurchase.
CLARISONIC SENSITIVE SKIN BRUSH HEAD – $35.00
It's fine. This is also going to be the last Clarisonic brush head that I'll be buying because ya girl got herself a Foreo!
REXONA CLINICAL PROTECTION – $10.00
Still the best antiperspirant that I've ever used!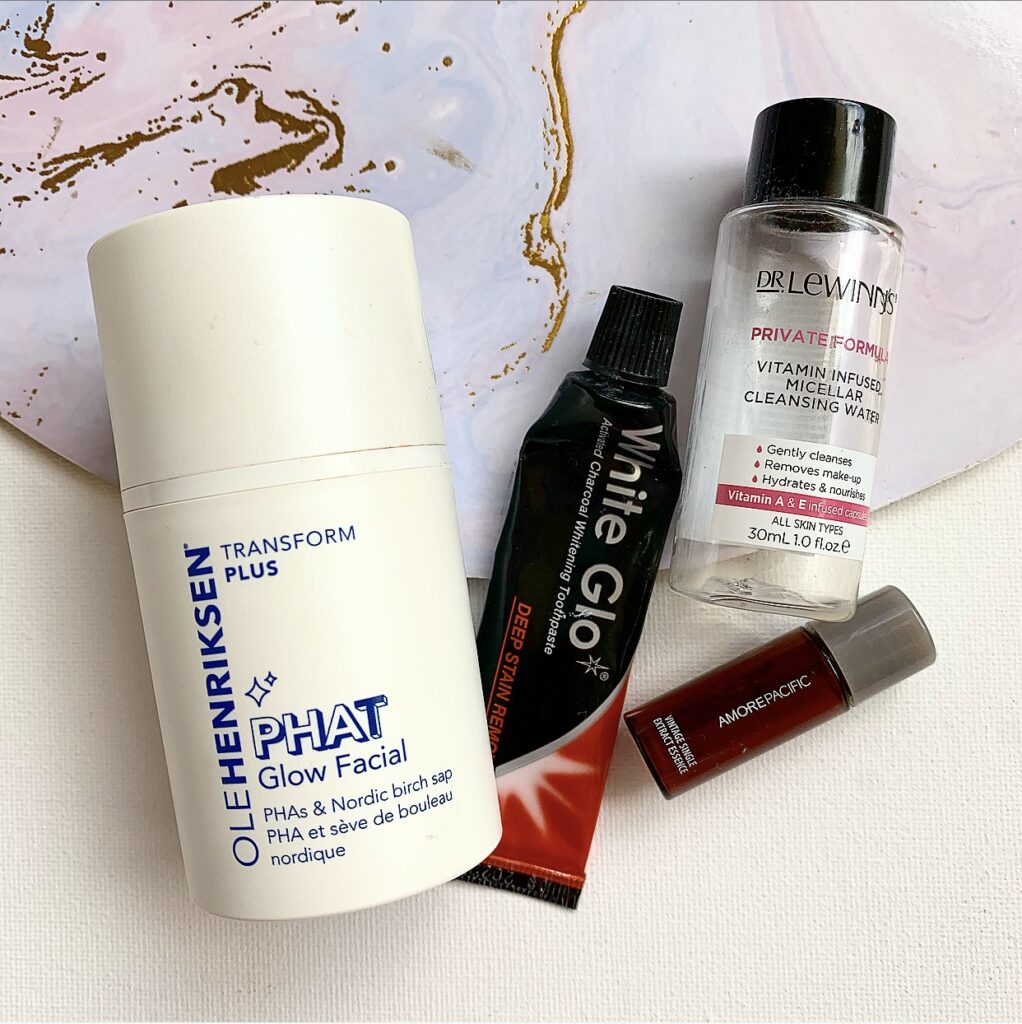 OLE HENRIKSEN PHAT GLOW FACIAL – $68.00
This is absolutely my favourite mask of the year! This works brilliantly and I'm sad that it's gone. Repurchasing for sure!
WHITE GLO CHARCOAL TOOTHPASTE – $5.99
This I really loved. It had a slightly different flavour to other charcoal toothpastes that I've tried and I did start to notice a difference when I used it. I might actually grab the full size.
DR LEWINN'S VITAMIN INFUSED MICELLAR CLEANSING WATER – $16.95
This was ok. I liked that it was a bit more of a gel like texture. I still prefer Bioderma.
AMORE PACIFIC VINTAGE SINGLE EXTRACT ESSENCE – $224.00
It was a no last time. It's still a no now.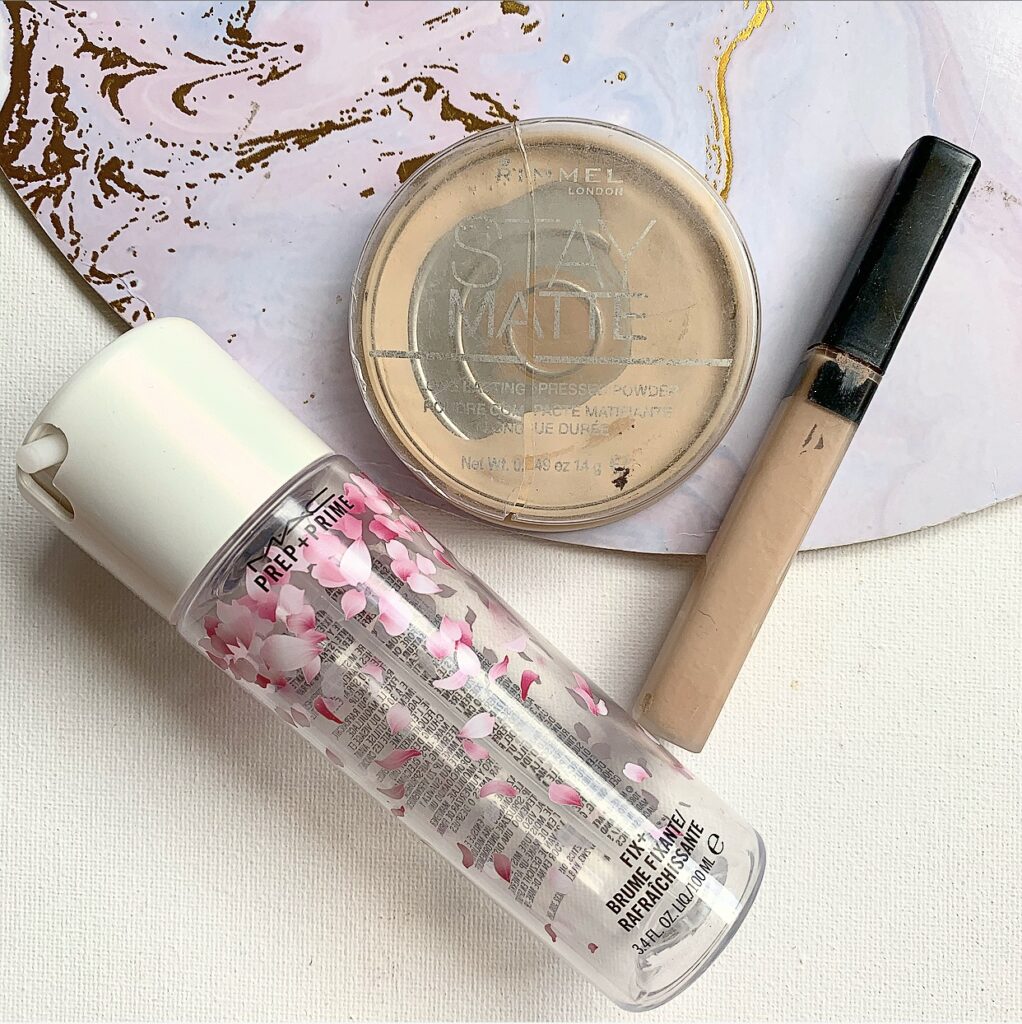 MAC FIX PLUS – $36.00
I go through Fix Plus so quickly! This was the Cherry Blossom scented one from the Boom Boom Bloom collection and I loved the scent! This is actually the last big bottle of Fix Plus that I had spare so once I finish some of my other setting sprays, I'll grab this again.
RIMMEL STAY MATTE PRESSED POWDER – $11.95
I know that there is still some product left but I've had this for four years, it's really beginning to show it's age and I'm getting some serious hard pan on the side that won't shrink. It's had a good run and I am sad to see it go. This an excellent pressed powder. Having said that, Rimmel (if you read this) please change the packaging!
MAYBELLINE FIT ME CONCEALER – $15.95
Another old fave that I managed to finish. This is a good, no nonsense concealer. I won't repurchase straight away but I'll keep it in mind for the future.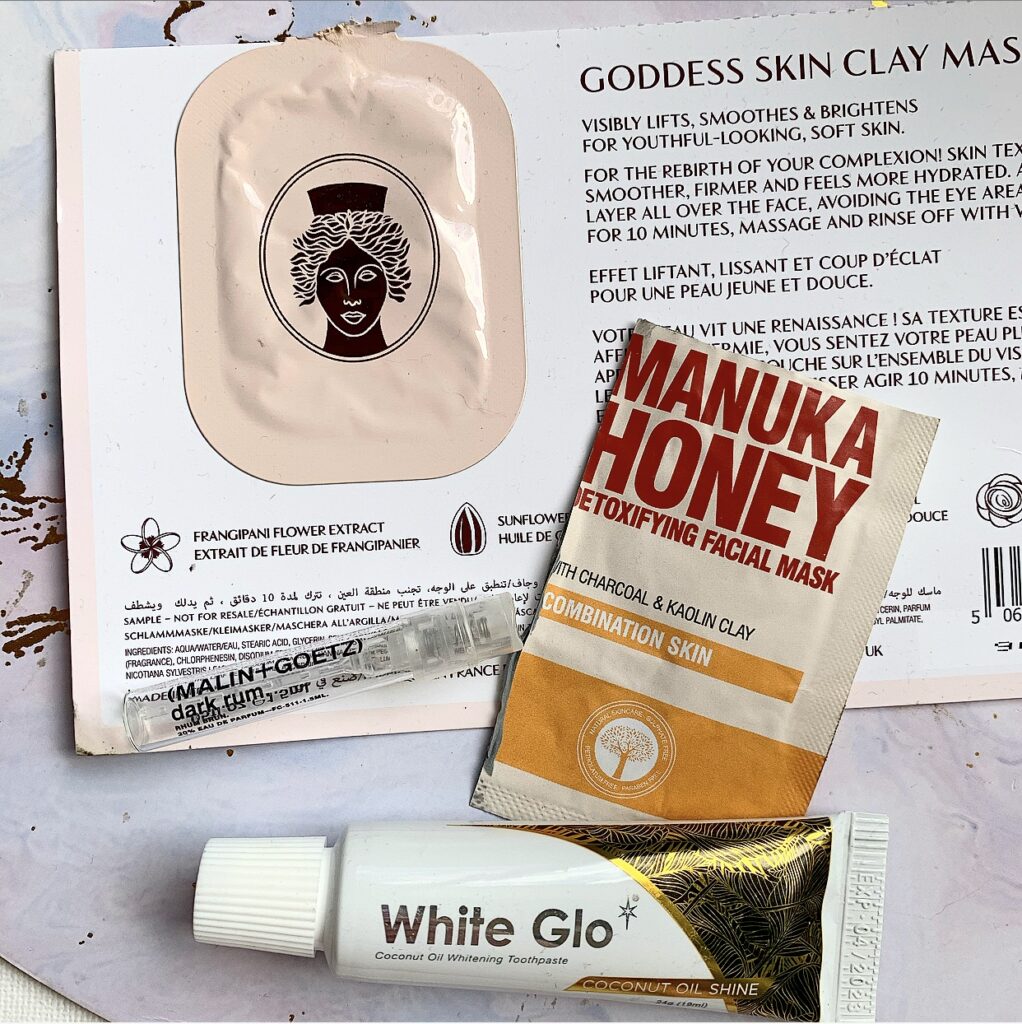 MALIN + GOTEZ DARK RUM – $98.00
I'm in the process of using up all of the fragrance samples that I've accumulated and I've decided when I'm done, I'm buying this one! Holy moly! It is my perfect scent. It's deep and warm and you all need to smell it now!
CHARLOTTE TILBURY GODDESS SKIN CLAY MASK – $76.00
This was fine, I guess? It's actually reminiscent of the Alya Skin mask that I'm currently using. Same consistency but different smell. The Alya one is like $25 less as well so I'll be sticking to that one.
SWISSE MANUKA HONEY DETOXIFYING FACIAL MASK – $20.99
This I did enjoy quite a but. I used it mainly as a spot treatment on some summer breakouts and it worked well. When I've finished up a few other masks, I might buy this.
WHITE GLO COCONUT OIL SHINE WHITENING TOOTHPASTE – $6.99
I have one word. Nooooooooo! Oh hell no! This honestly tasted like bad kids medicine and I couldn't stand it! I might try to pass it onto someone else, but this I hated!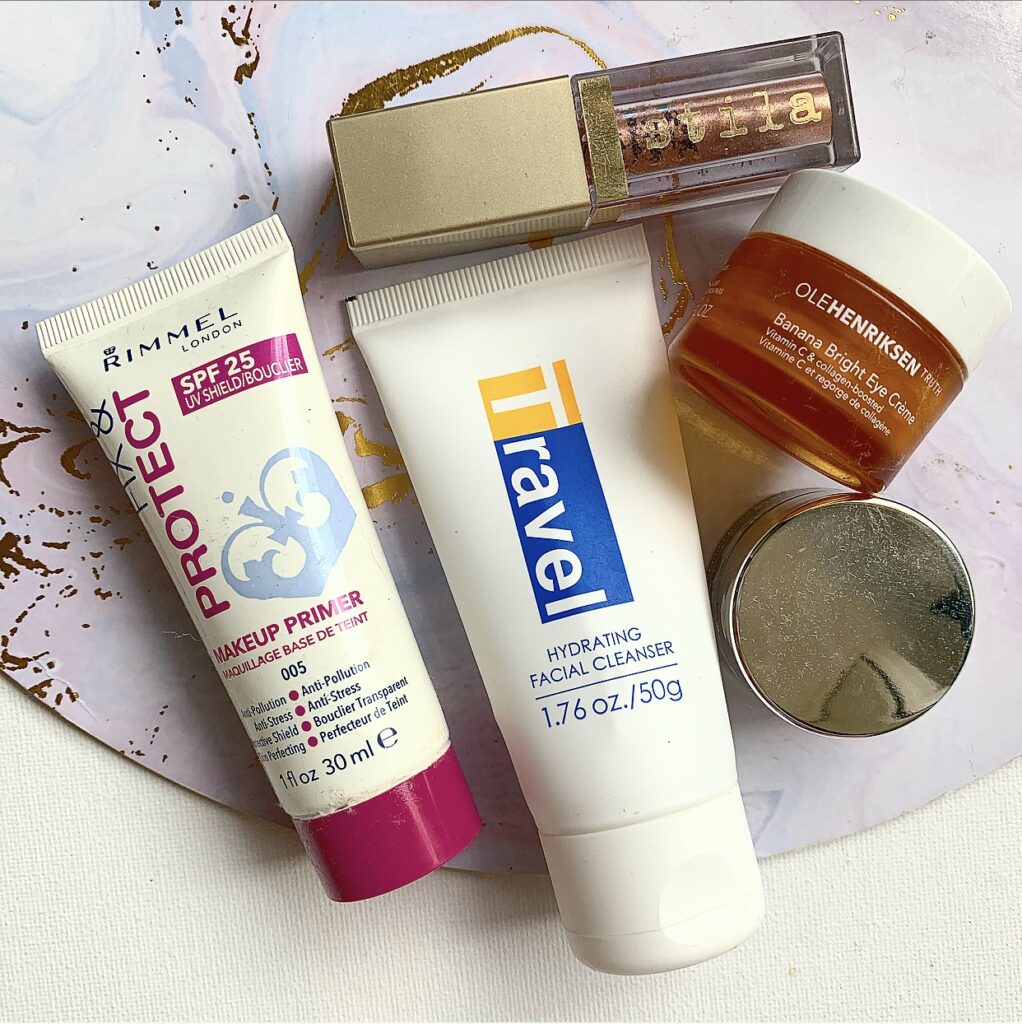 STILA MAGNIFICENT METALS LIQUID EYESHADOW – $37.00
I was obsessed with this for so long! The most gorgeous liquid eyeshadow that I have ever used. Unfortunately, I have had this for a while and I'm no longer comfortable putting it on my eyes anymore. So, it's time to say goodbye.
RIMMEL FIX AND PROTECT MAKEUP PRIMER – $13.95
I generally speaking like Rimmel's primers and this was no exception. This left my skin nice and hydrated. I did note that this has since had it's packaging updated so I don't know if it's different now.
MINISO HYDRATING FACIAL CLEANSER – Gift With Purchase (price unknown)
Took one look at the ingredient list and decided that this was going nowhere near my face. Worked ok as a body wash though.
OLE HENRIKSEN BANANA BRIGHT EYE CREAM – $55.00
Best. Eye. Cream. Ever! This is jar no. 2 and I'll definitely repurchase when I've finished the eye cream that I'm currently using.
BANG BEAUTY BROW CREAM – $22.00US
This I really loved and I used a fair wack of it. Unfortunately, it did dry out before I got a chance to finish it and no amount of oil is bring it back from the dead.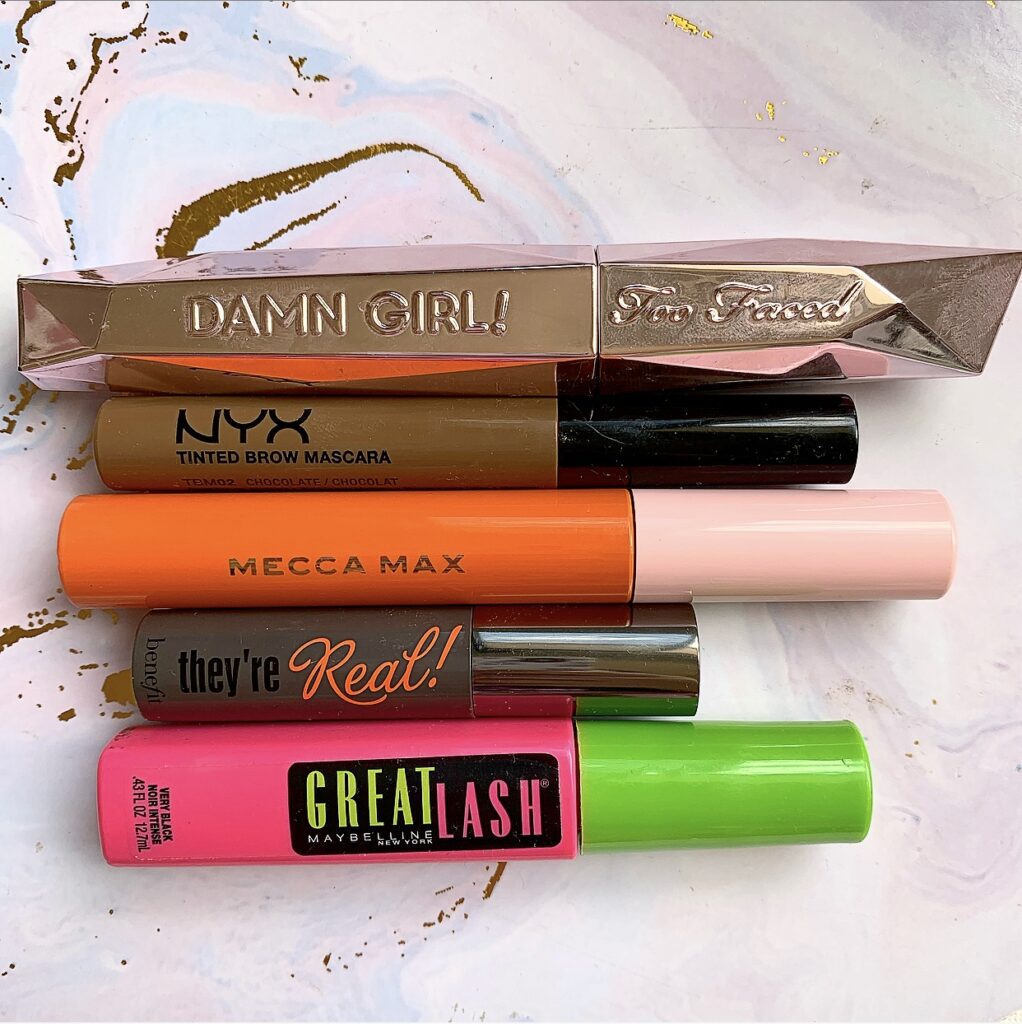 TOO FACED DAMN GIRL! MASCARA – $37.00
Despite the high price and the large wand, I really loved this a lot. Excellent length and volume and it didn't smudge! I can't in good conscious say buy the full size. But if you spot a mini, grab that!
NYX TINTED BROW MASCARA – $6.00
Got this in a Bellabox and unfortunately, the colour was way wrong for me. I should have passed it on to a sibling but I didn't and now it's all dried out.
*Em's note* When finding the price, I noticed that this was sold out everywhere and it might actually be discontinued.
MECCA MAX WINK INK MASCARA – $20.00
Like a few things on this list, I won't spend too much time talking about this mascara. But dang! This is a goodie! A certain repurchase.
BENEFIT THEY'RE REAL MASCARA – $43.00
Wow I forgot how expensive this mascara was. I got this as my Birthday gift from Sephora. Don't buy it. It's crap, it irritates my eyes and you can get better from the drug store.
MAYBELLINE GREAT LASH MASCARA – $12.95
I know a lot of people look down on this mascara but it's still being sold for a reason! I love this on the lower lashes because the wand is nice and petite. Adds good length too.
And those are my December empties! This has probably been my biggest empties for a while but it feels good to use stuff up! What major empties did you achieve last month? Let me know down below!
Cheers and love for 2020!
Emmie xo