Well, that took forever.
I actually need to know from you guys. Did January drag on? Or is it just me? Anyways, I actually have a ton of empties and declutters to chat about this month. So, let's get stuck in!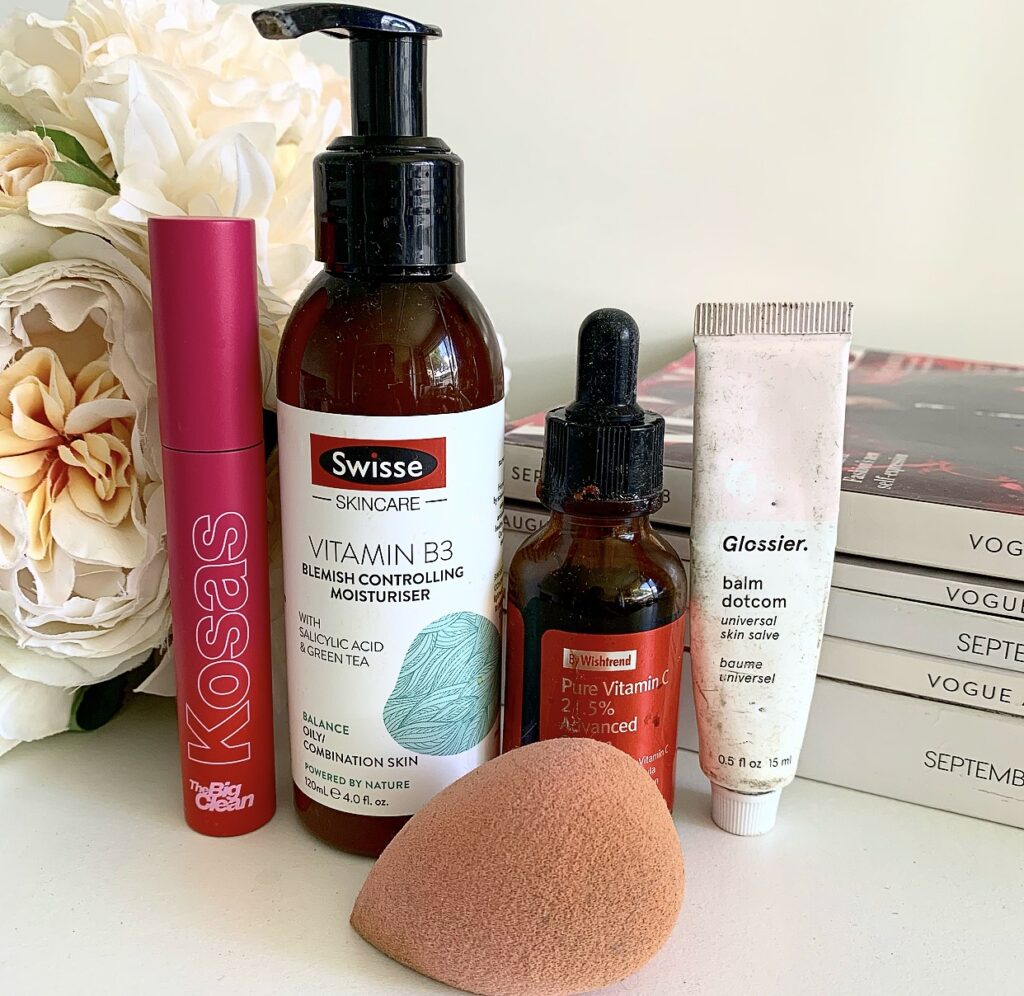 KOSAS THE BIG CLEAN MASCARA – $42.00
I forwent doing a 'Worst Of' list for last year. But if I had done one, this mascara would have been right at the top of my list. Truly dreadful. Will not repurchase.
SWISSE SKINCARE VITAMIN B3 BLEMISH CONTROLLING MOISTURISER – $14.99
Not gonna lie, I was already pretty underwhelmed by this moisturiser. But when I used it the other day, I noticed that it was smelling a little weird. Sure enough, it's gone bad. So, it's time to go.
BY WISHTREND PURE VITAMIN C 21.5% ADVANCED SERUM – $55.00
Won this in a giveaway last year. This oxidised very quickly. Only got 4-5 months use out of it. Probably wouldn't seek it out.
GLOSSIER BALM DOTCOM – $12.00US
Another giveaway win. This stuff is pretty great. But Lanolips is so much easier to get a hold of here in Australia. So, I wouldn't purchase this.
MODELROCK BASE MAKER BEAUTY SPONGE – $16.95
Probably my favourite sponge. A certain repurchase!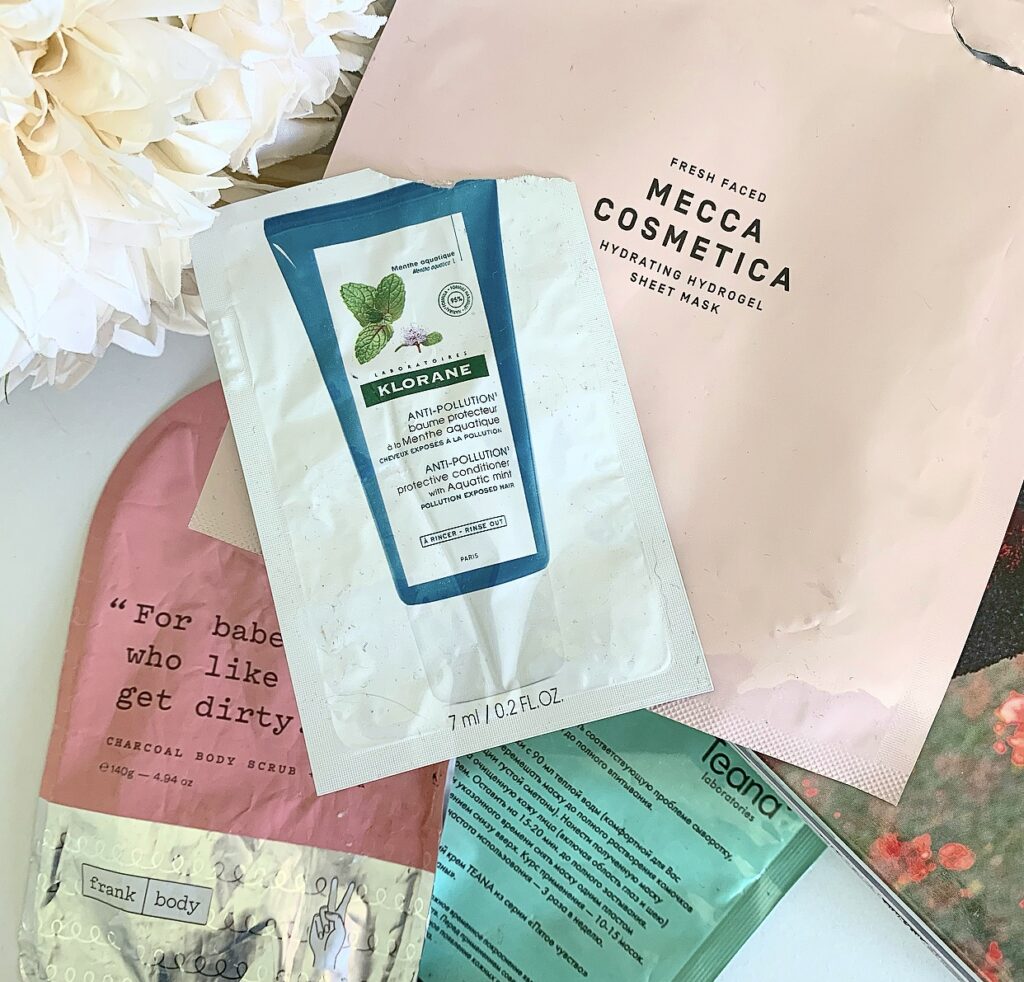 MECCA COSMETICA HYDRATING HYDROGEL SHEET MASK – $15.00
This was the Level 3 Birthday gift for Mecca last year. And I have to say, I really liked this. I liked that it came in two parts and it sat on the face really nicely. If I needed to pad out a Mecca order, I would chuck one of these in.
KLORANE SCALP PROTECTIVE CONDITIONER WITH AQUATIC MINT – $13.95
This was pretty underwhelming. Left my hair feeling very dry. Wouldn't purchase.
FRANK BODY CHARCOAL BODY SCRUB & MASK – $19.95
Oh my God, I loved this stuff! I used this on my back and my hips and I've noticed that my spots have reduced considerably. Also, this smells just like an Oreo frappe. Obsessed. Will repurchase!
TEANA LABORATORIES SEVEN SEAS SONGS ALGINATE PEEL OFF MASK – Price Unknown
I was gifted this by the wonderful Ksenia over at All My Shitty Makeup. And I have to say, this was the most amount of fun that I've had with my skincare in ages! Basically, this mask comes in a powder. You add water to it and mix it to the consistency of sour cream (their words, not mine). You slap it on your face, wait 15-20 minutes for it to set. And if you've done it right, it should come off in one piece (my attempt did not). And when I tell you that it left my skin radiant and glowing! I'm kind of obsessed. I will be seeking these out to do it again.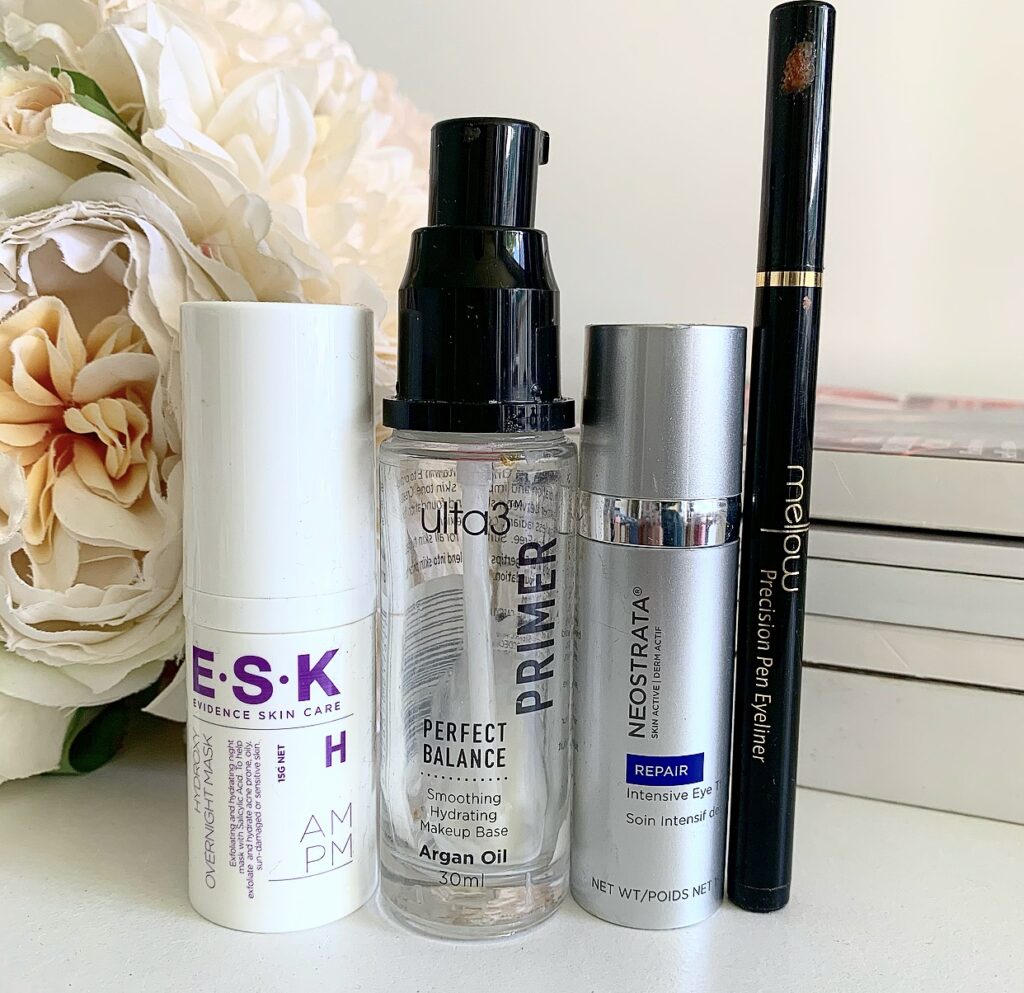 ESK HYDROXY OVERNIGHT MASK – $50.00*
This was my lazy skincare go to for those nights where I couldn't be arsed to do a full routine. Definite recommendation.
ULTA3 PERFECT BALANCE PRIMER – $9.95
This was a 2020 favourite. Already repurchased!
NEOSTRATA INTENSIVE EYE TREATMENT – $74.99*
This was sent to me via Influenster. And I won't lie, I lowkey regret not putting this in my year end favourites. This was a lovely, light formula that soaked in very quickly. I would actively seek this out.
MELLOW PRECISION PEN EYELINER – $25.00
OK, embarrassing story time. I got this in my 2018 August Bellabox. That's so bad and it needs to go. Good pen, though.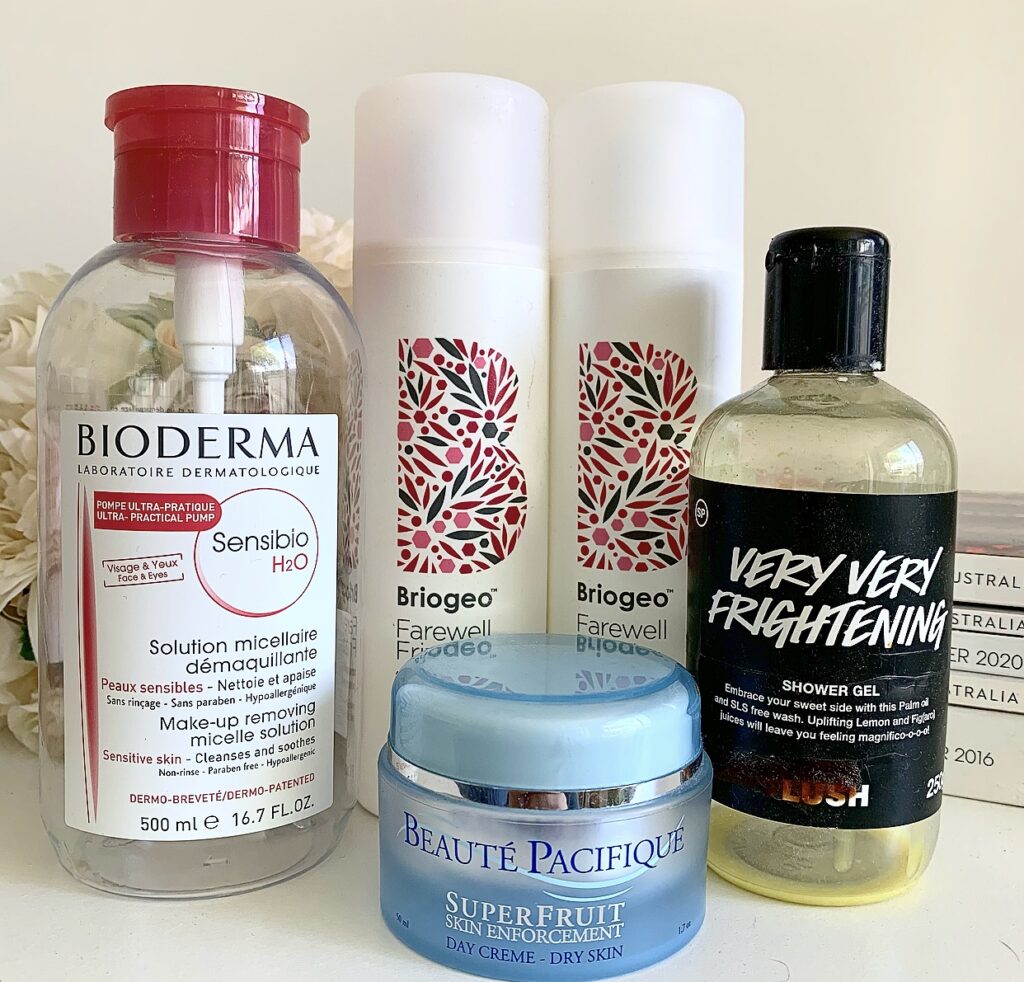 BIODERMA MAKEUP REMOVING MICELLE SOULTION – $29.95
This is bottle no. 4 and I will happy repurchase it until the end of time.
BEAUTE PACIFIQUE SUPERFRUIT SKIN ENFORCEMENT DAY CREME – $67.00*
I ended up really loving this by the time I finished this. It's a thicker cream, but it felt light on the skin and it left me nice and hydrated. A strong recommendation, but I probably wouldn't purchase right now.
BRIOGEO FAREWELL FRIZZ SMOOTHING SHAMPOO – $38.00 and BRIOGEO FAREWELL FRIZZ SMOOTHING CONDITIONER – $38.00
I'm lumping these two together because my feelings are the same. They are lovely products, but I probably should have picked something better for my hair type. If you have a lot of frizz, I would look into this. I will also not that I bought this back when Briogeo was stocked at Sephora. They are now stocked at Mecca.
LUSH VERY VERY FRIGHTENING SHOWER GEL – Limted Edition
This was a limited edition scent from Halloween. And while I did enjoy it, the fact that Lush's parent company has been donating to openly anti-trans charities has put me right off them. I have a Yog Nog that I still need to use up, but I won't be repurchasing from Lush any time soon.
And that is my January Empties! I'm feeling pretty proud of myself because I did use up a lot. What were some of the products that you used up last month? Let me know in the comments below.
Cheers and love
Emily xo