It's empties time once again. And I kind of can't believe just how many products I made it through last month. There are a few staples that I made it through that I have since replaced with new goodies. But as always, I like to do a nice deep dive on what I did finish up. So, if you want to see what I think about the products I finished up, just keep reading!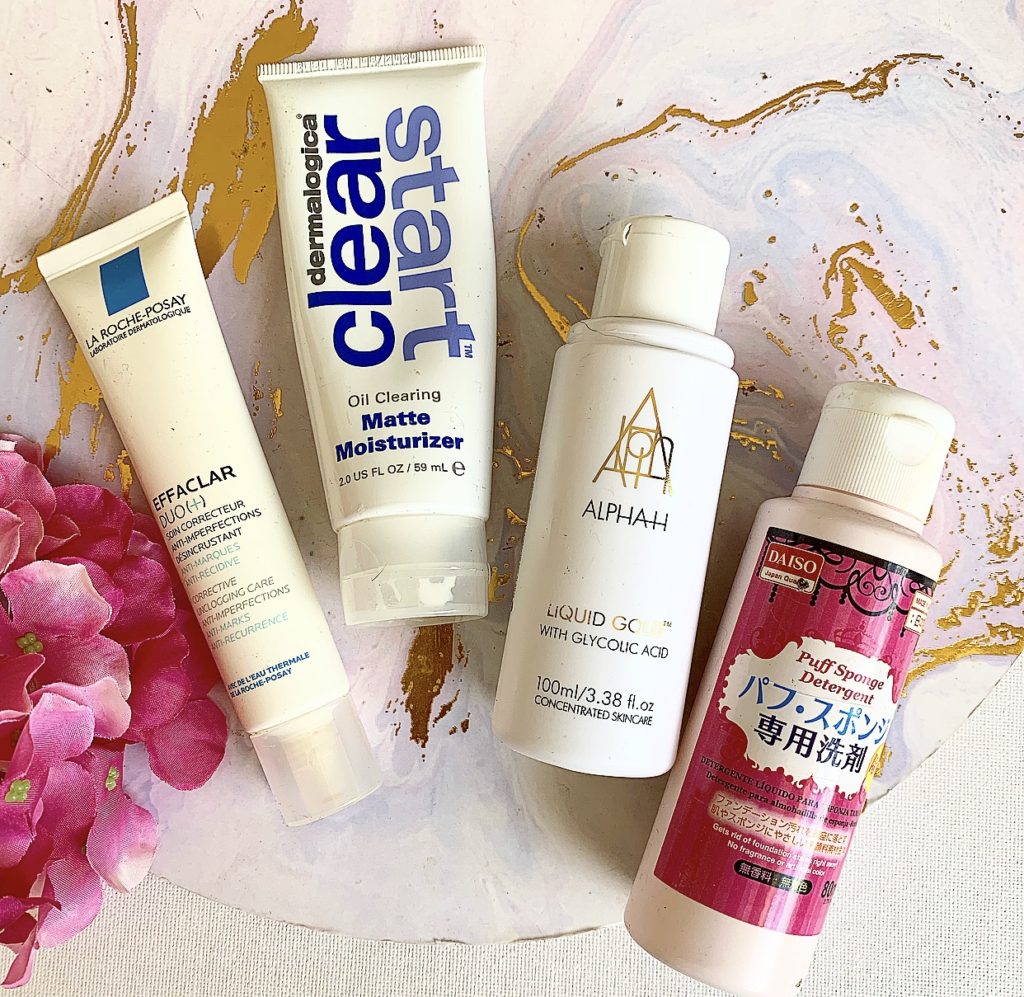 LA ROCHE POSAY EFFACLAR DUO PLUS – $31.95
This is long standing favourite of mine. I always notice a reduction in breakouts when I use this. I already have a mini that I currently using, but this will get repurchased.
DERMALOGICA CLEAR START OIL CLEARING MATTE MOISTURISER – $35.50
I spoke about this in another post (which you'll find here) but I do stand by what I said. If you have oily skin and are maybe five years younger than me, you'll probably love this. But I'll probably give this a skip.
ALPHA H LIQUID GOLD – $59.95
Ok, this is a toughie. This product does work for me. However, I won't be repurchasing it. I'm being more conscious of the ingredients in my skincare and denatured alcohol is ingredient number two in this. Denatured alcohol is terrible for your skin and it's one that I will be avoiding in the future. So, I'm still very much on the hunt for a good high strength Glycolic toner.
DAISO PUFF AND SPONGE DETERGENT – $2.80
Magic in a bottle! I still have five in my stash and I'll be picking up more when I'm away.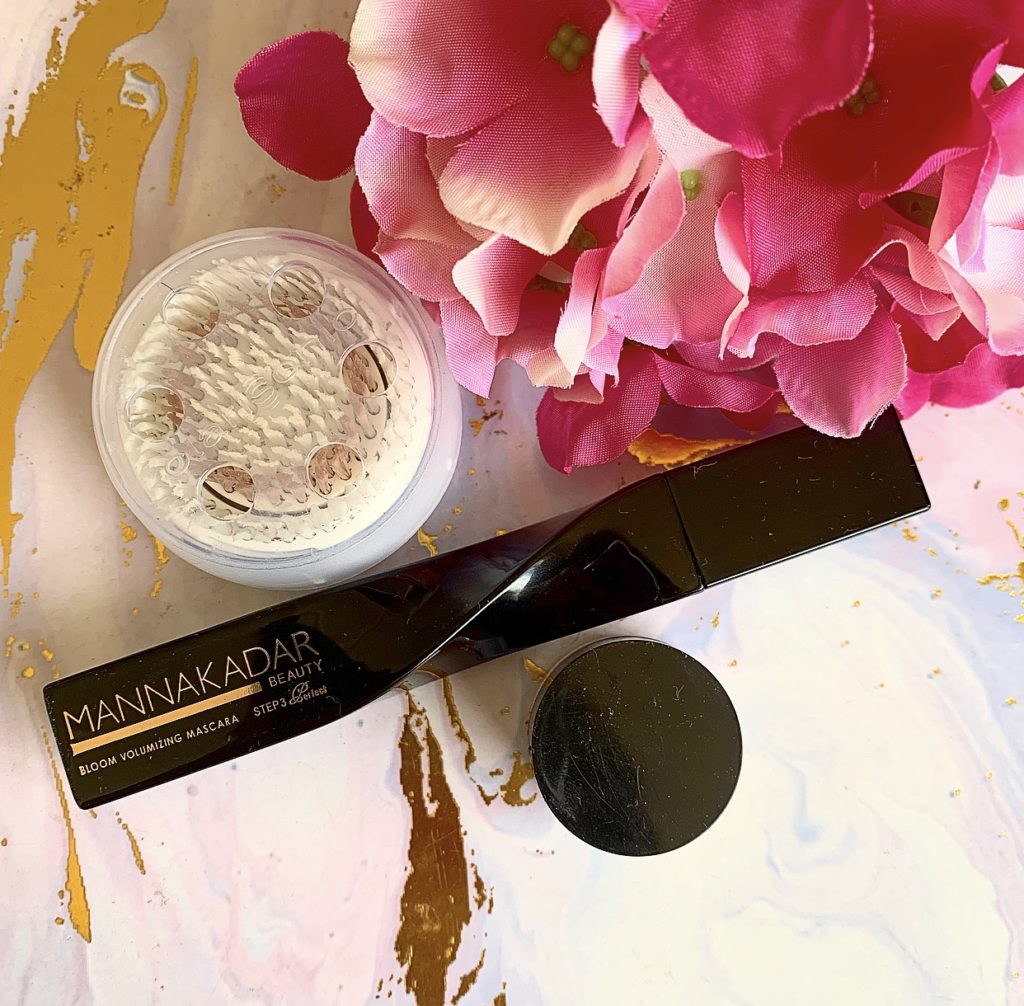 MANNA KADAR BEAUTY BLOOM VOLUMIZING MASCARA – $29.00
I'm normally not a fan of fibre mascaras. But this wasn't bad at all. I liked the twist to the brush. I wouldn't necessarily rush out and repurchase this, but if I was sent it, I would still use it.
BOBBI BROWN WEIGHTLESS SKIN FOUNDATION – $70.00
I was very kindly sent a sample of this from Bobbi Brown. And I almost don't want to go into my thoughts as I do want to buy the full size and give it a proper review. Stay tuned!
CLARISONIC RADIANCE CLEANSING BRUSH HEAD – $35.00
Still my favourite brush head. I wasn't able to repurchase it because it was out of stock. But you already know that I'll be repurchasing it.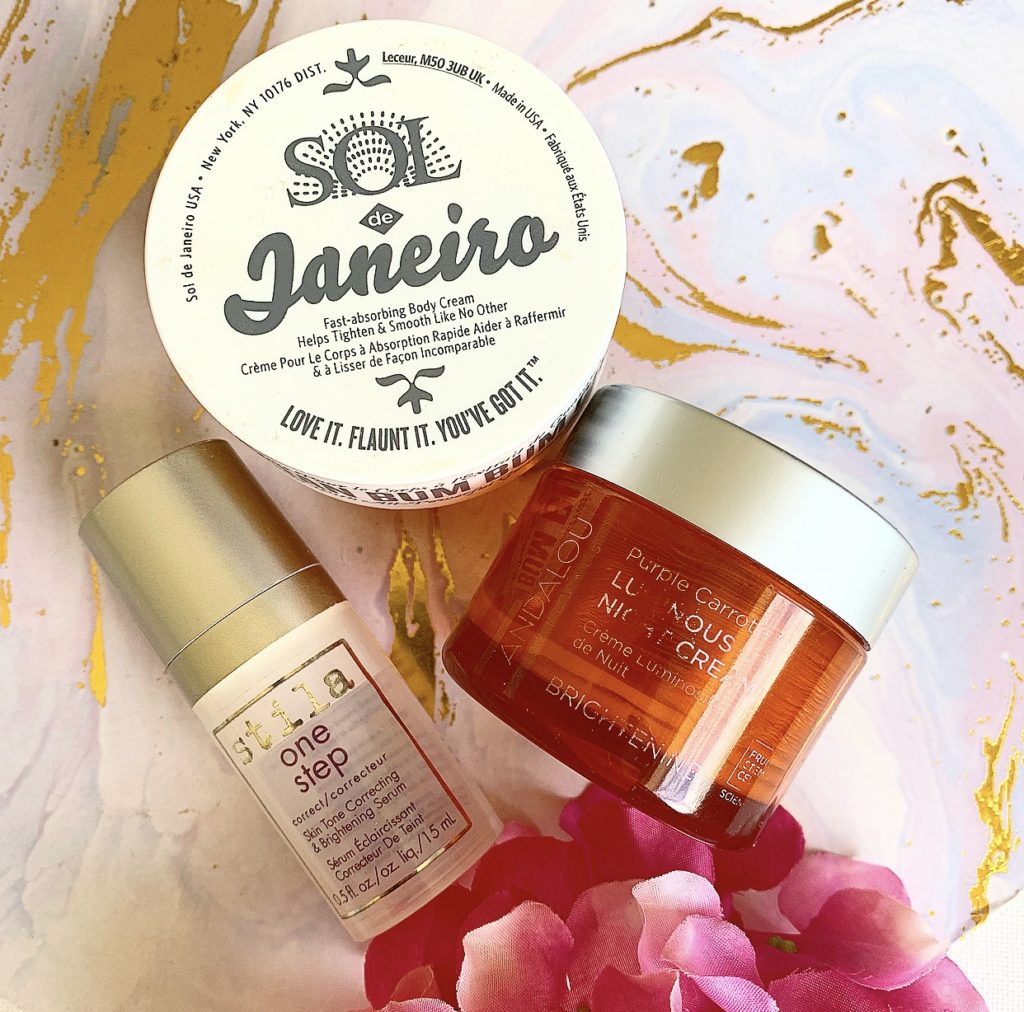 ANDALOU NATURALS LUMINOUS NIGHT CREAM – $29.99
I actually really loved this! It soaked into my skin nice and quickly. Also, it smells delicious! Not bad at all for a drugstore moisturiser. I would consider buying this again!
SOL DE JANEIRO BUM BUM CREAM – $30.00
I picked this up not long after Sol De Janeiro launched in Australia and I get the hype. First of all, it smells amazing! Like a tropical holiday. It's also so hydrating. I loved using this on my arms and legs before bed and I would wake up with smooth, silky arms. I would definitely consider picking this up again.
STILA ONE STEP CORRECT BRIGHTENING SERUM – $30.00
Another old fave of mine! This gives my skin a nice hint of luminosity. I would pick this up again when I start to use up some of my other primers.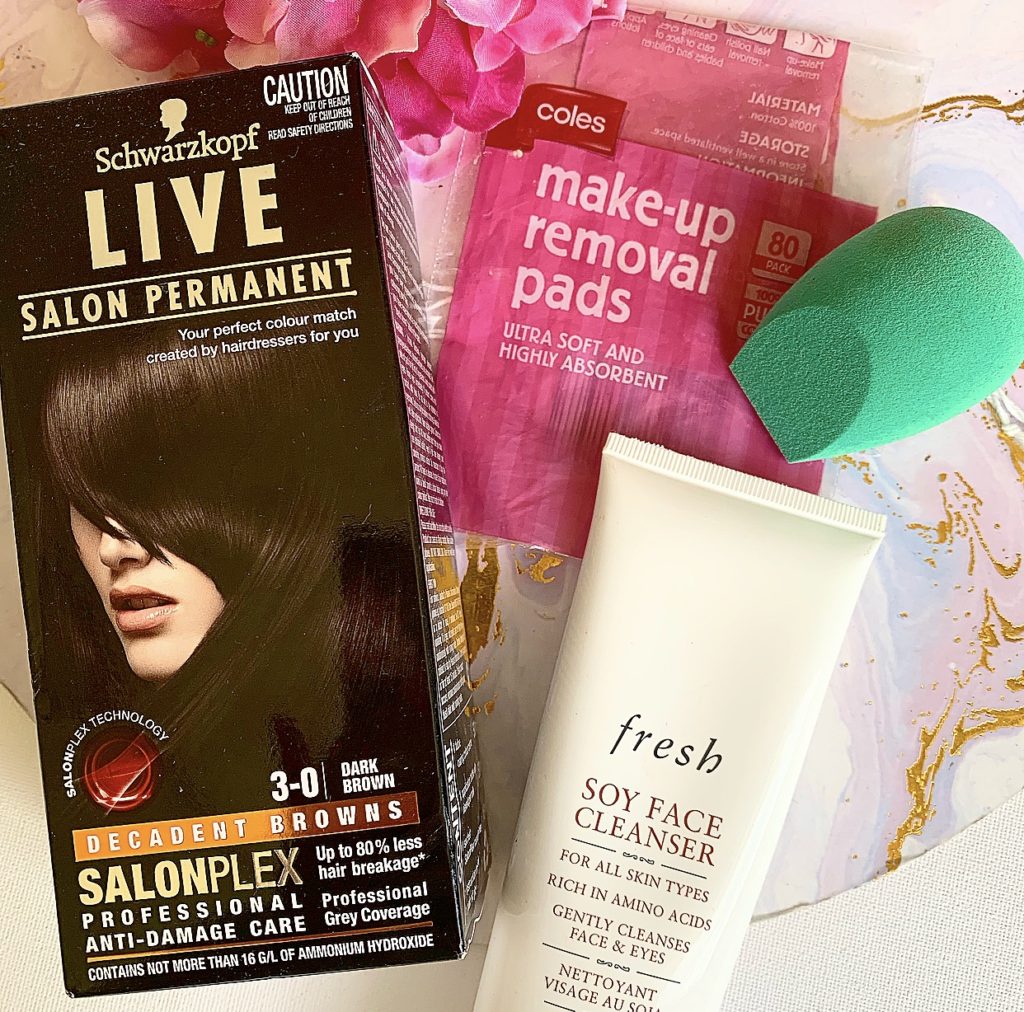 FRESH SOY FACE CLEANSER – $54.00
It wasn't until I had almost finished this that I realised how much I loved it. It smells so refreshing and it leaves my skin soft and cleansed without feeling stripped. A definite repurchase.
COLES MAKEUP REMOVER PADS – $1.50
Hopefully this will be the last time I buy these because my amazing mum actually crocheted me some reusable cotton rounds! But if you do still use cotton rounds, don't buy these. The Woolworths ones are much better!
ECOTOOLS TOTAL PERFECT BLENDING SPONGE – $13.00
I kinda hated this sponge! It's very stiff, even when wet. And I don't like the shape of it either. I wouldn't repurchase.
SCHWARZKOPF LIVE SALON PERMANENT – $14.00
This is my go to hair dye ever since Woolworths stopped selling the John Frieda hair dye. The dye is easy to use, it doesn't irritate my scalp, the colour is deep and rich and it lasts a while before it starts to fade on me. I never buy this full price though. I can almost always pick this up half off.
And those are my empties! Did you make it through anything major? And what are some of the products that you are working on finishing? As always, let me know down below!
Cheers and love
Emmie xo