Empties! We got another round of empties here! We have great empties. We have trash empties. Let's talk about them now!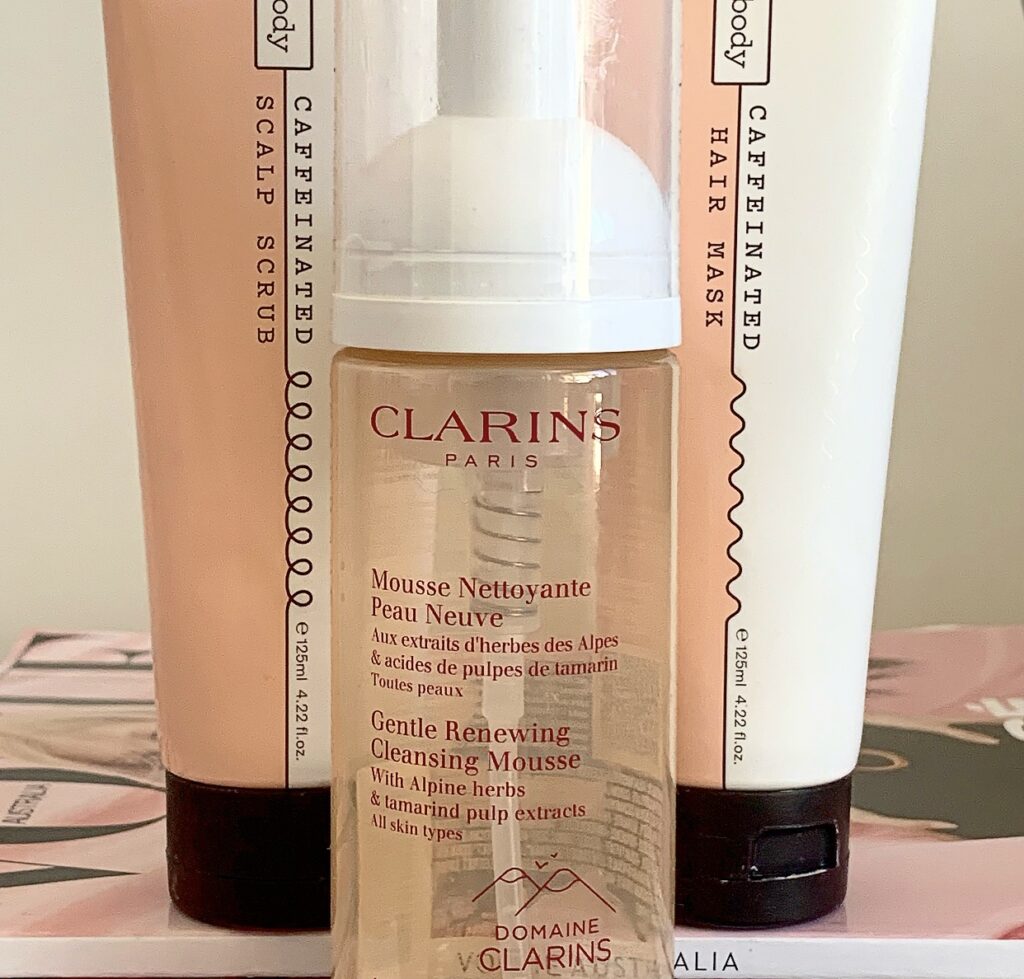 FRANK BODY CAFFEINATED SCALP SCRUB – $18.95
Wow! This stuff is actually incredible. It's a lot chunkier in texture in comparison to other hair scrubs that I've tried. But it works really well and you actually see the build up rinsing out of you hair. Which is a little gross, but YOLO? I would absolutely repurchase this.
FRANK BODY CAFFEINATED HAIR MASK – $16.95
I really liked this one too. One thing I will say is that I never waited 10 minutes before rinsing. I usually only left it for a minute or two. Still work well. I would pick this up as well.
CLARINS GENTLE RENEWING CLEASNING MOUSSE – $47.00*
This I ended up getting through a beauty trial. And while it was ok at first, this became a chore to use by the end. The scent is really strong and I hated how it left my skin. I wouldn't pick this up.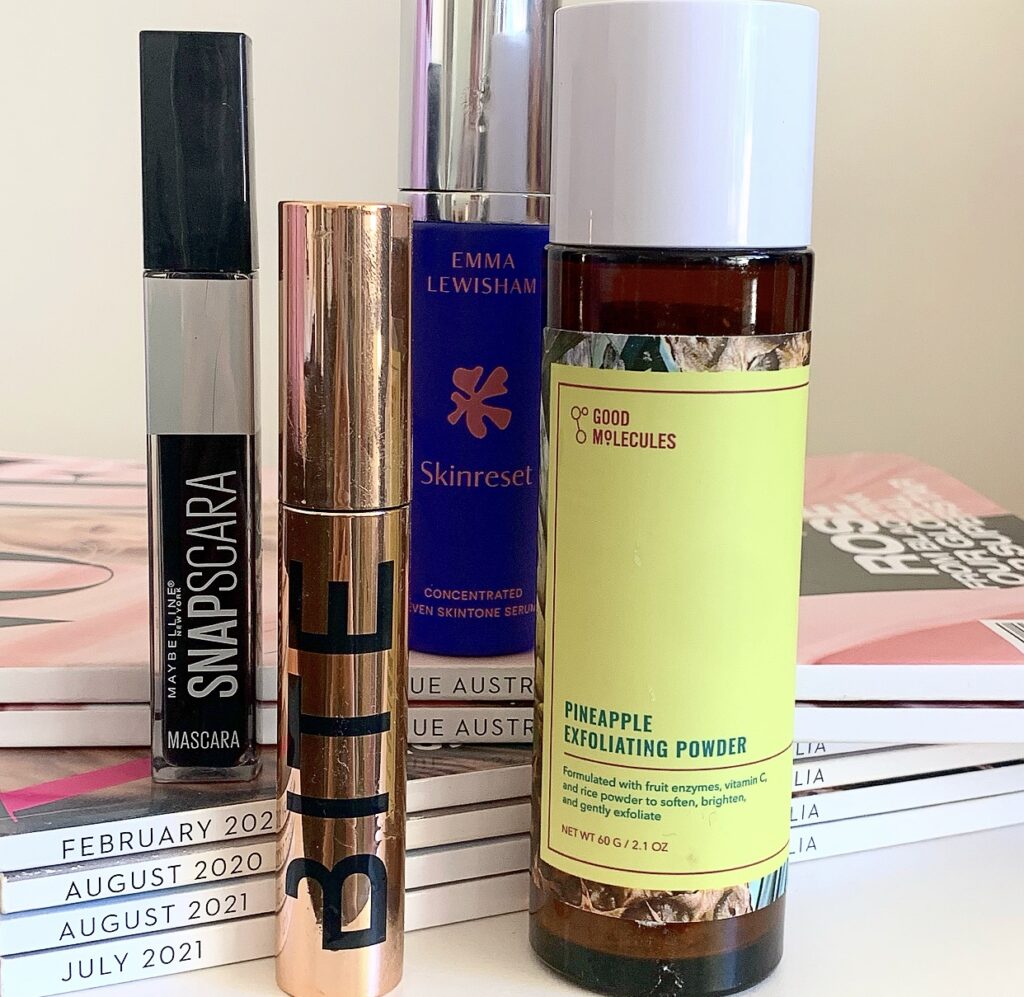 MAYBELLINE SNAPSCARA MASCARA – $17.95
I grabbed this a little while ago to review. But I never ended up doing it because other mascaras caught my attention. Having said that, this is probably my least favourite Maybelline mascara. And a shining example for one of my major issues with tubing mascaras. Because while this wore fine, it flaked like a bitch. And some of those flakes ended up in my eye, which was a lot of fun. Absolutely wouldn't repurchase.
BITE BEAUTY UPSWING FULL VOLUME MASCARA – $44.00
This one however, I scraped empty. Such an incredible formula. And by far, one of the best high end mascaras that I have tried. I probably wouldn't repurchase in a hurry (The Mascara Queen is always testing). But I strongly recommend it!
EMMA LEWISHAM SKIN RESET – $140.00
Second bottle down. An absolute godsend of a product. I haven't repurchased it yet but I will!
GOOD MOLECULES PINEAPPLE EXFOLIATING POWDER – $16.00US
Now I'm going to share my controversial yet brave opinion. Good Molecules isn't that good. Now that I've finally finished the products that I've bought from them, none of them rise above ok. And this powder was by far my least favourite. I felt this gumming up when I tried wetting it and I ended up using it on my body just to use it up. I won't be repurchasing.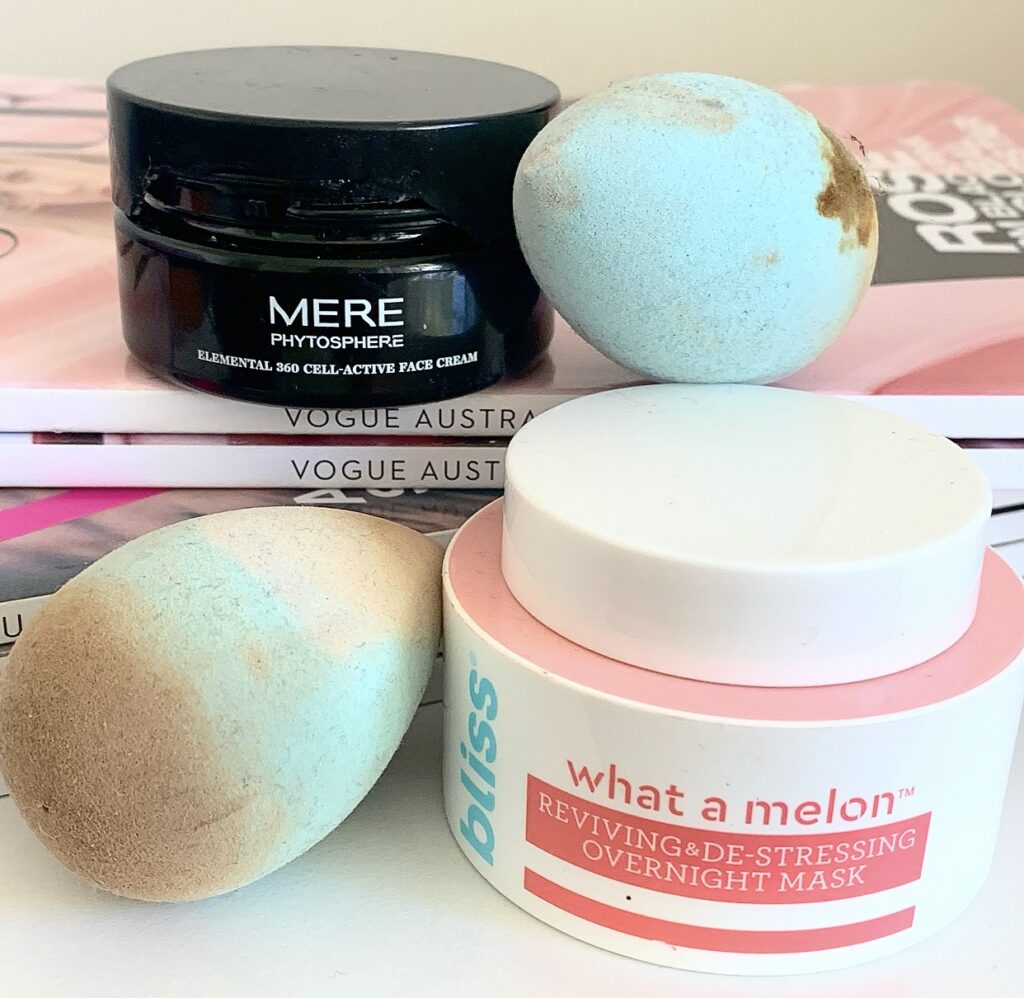 MCOBEAUTY MAGIC BLENDER SPONGE TRIO – $20.00
Good sponges. Won't be repurchasing.
MERE PHYTOSPHERE ELEMENTAL 360 CELL ACTIVE FACE CREAM – $61.00*
This I legitimately loved! It's super thick and hydrating. A little bit goes a long way. And it smelt delightful to boot. I wouldn't repurchase it now coming into summer. But I'm definitely keeping it in mind for next winter. If you have all year round dry sin, you will love this!
BLISS WHAT A MELON REVIVING & DESTRESSING OVERNIGHT MASK – $15.00US
Oh god, where to begin. I won this in a giveaway a while ago. And I was so excited to try it out (Bliss isn't available in Australia). I hated this! This never felt right sitting on my skin and it left it so sticky while I was trying to sleep. I used it maybe three times and then never touched it again. That was a year ago. So, yeah, definitely expired now.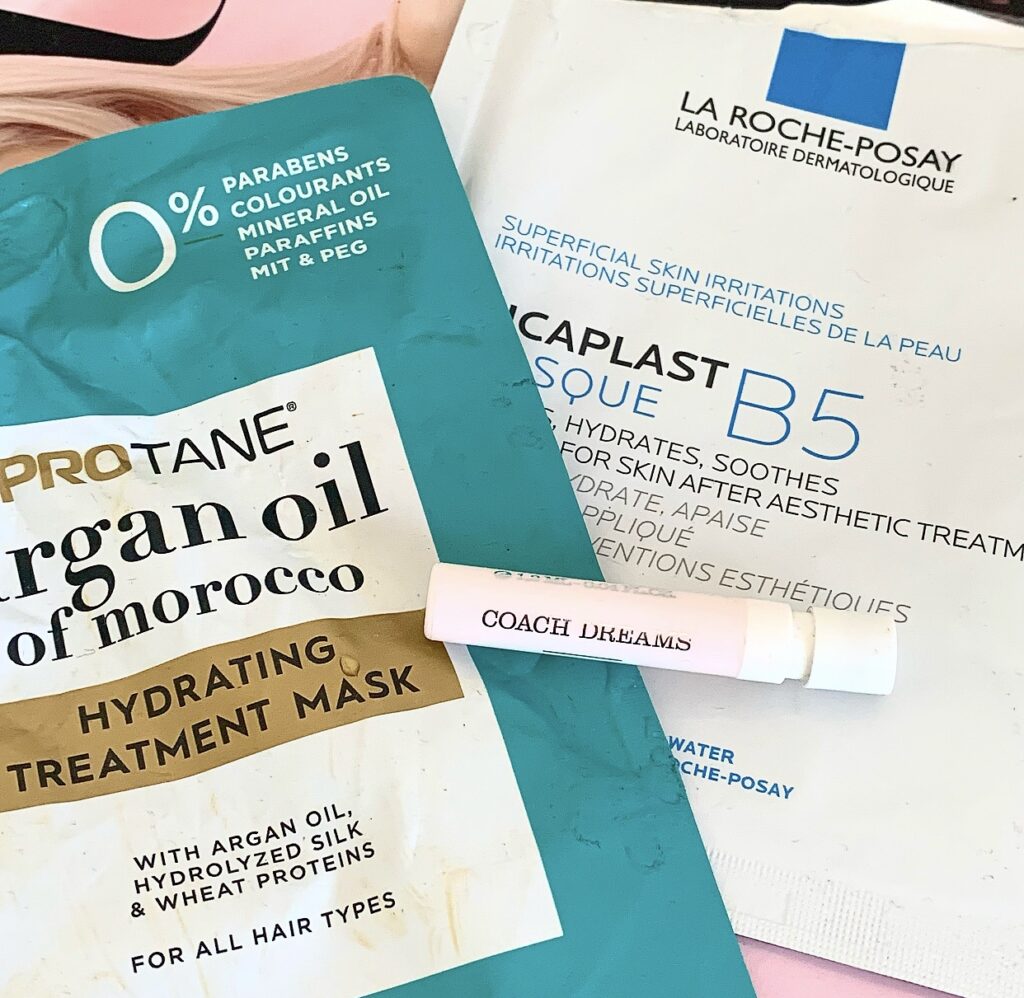 COACH DREAMS EAU DE PARFUM – $163.00
I was gutted when I used this sample up because this smells utterly delightful! So fresh and springy. I would actually buy this!
PROTANE ARGAN OIL OF MOROCCO HYDRATING TREATMENT MASK – Price Unknown
My wonderful and amazing Bestie Lara (Rivetlicker on Insta) gave me a whole heap of Aldi goodies for my birthday. And I genuinely fell in love with this hair mask. It left my hair feeling so soft and smooth. I can't repurchase it myself. But Lara, if you read this, 10 more please! (for legal reasons, that is a joke)
LA ROCHE POSAY COCOPLAST B5 MASQUE – $12.95
I was fully influenced by Ms Hannah English to pick these up. And they are just as good as she says they are. I've had some skin irritation at the moment. And this mask has left my skin feeling so much better! My next Chemist Warehouse order, I'm buying 5.
And those are my July empties! It has been a hell of a month. So here's hoping that it gets a little less crazy sooner rather than later. What was something big that you used up last month? Let me know in the comments below!
Cheers and love
Emily xo