And we are officially halfway through the year! Who else can't believe that this year has gone by so quickly? In any case, it's also empties time! I will note that this time around, I have included quite a few products that I'm decluttering out of my collection. Normally when I declutter, I do that behind the scenes. But these ones are actually pretty noteworthy. So, if you want to go through my trash with me, just keep reading!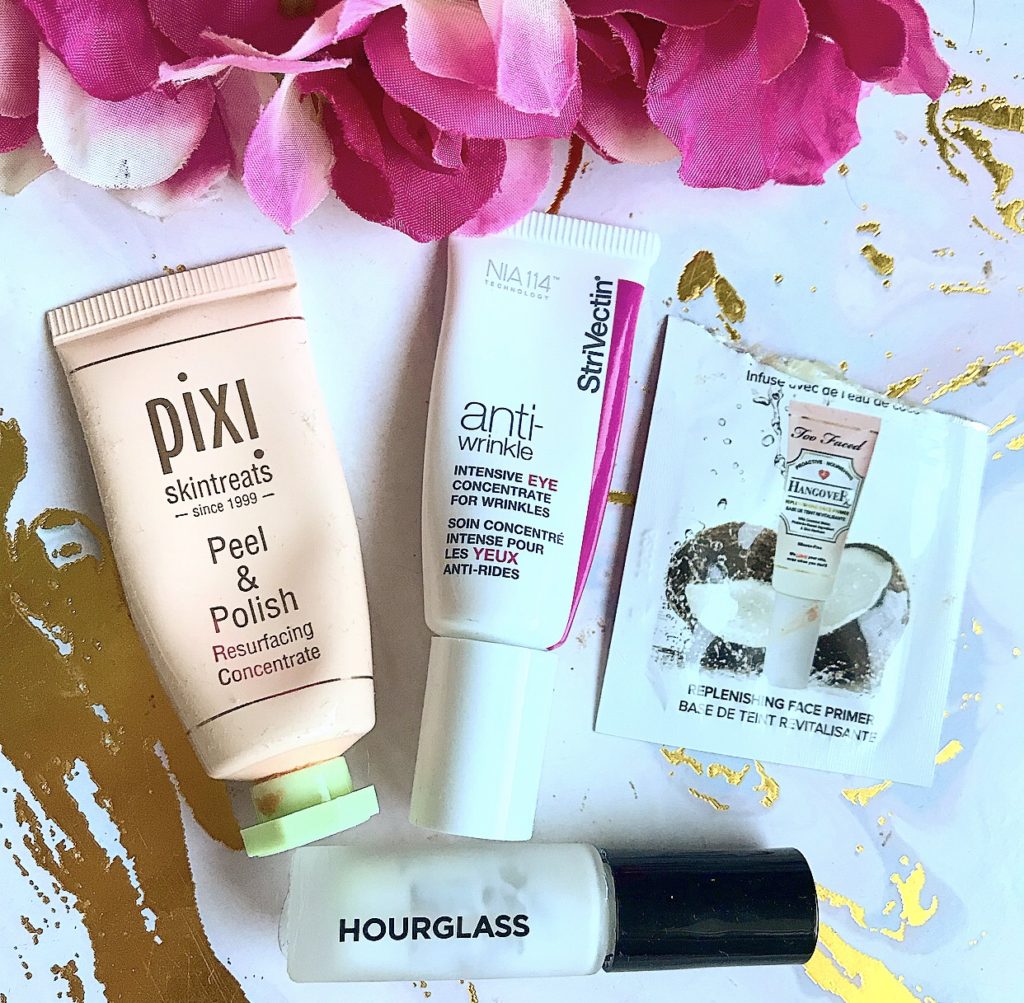 HOURGLASS MINERAL VEIL PRIMER – $115.00
One day, I'll be able to afford the full size. Until that day, I'll just keep buying the mini because it is probably the best primer I've ever tried!
TOO FACED HANGOVER PRIMER – $49.00
I've had a few samples of this over the years and I like it. But I've always been reluctant to buy the full size. Not sure why though.
STRIVECTIN INTENSIVE EYE CONCENTRATE – $108.00
Spent a solid month working on this and my conclusion is it's fine. But at $108, it's not life changing so I'll be sticking with my Ole Henriksen. Which is amazing and half the price.
PIXI PEEL & POLISH RESURFACING CONCENTRATE – $38.00
While I am partial to chemical exfoliants these day, I did enjoy using this up and if I saw it on sale, I would happily grab it again!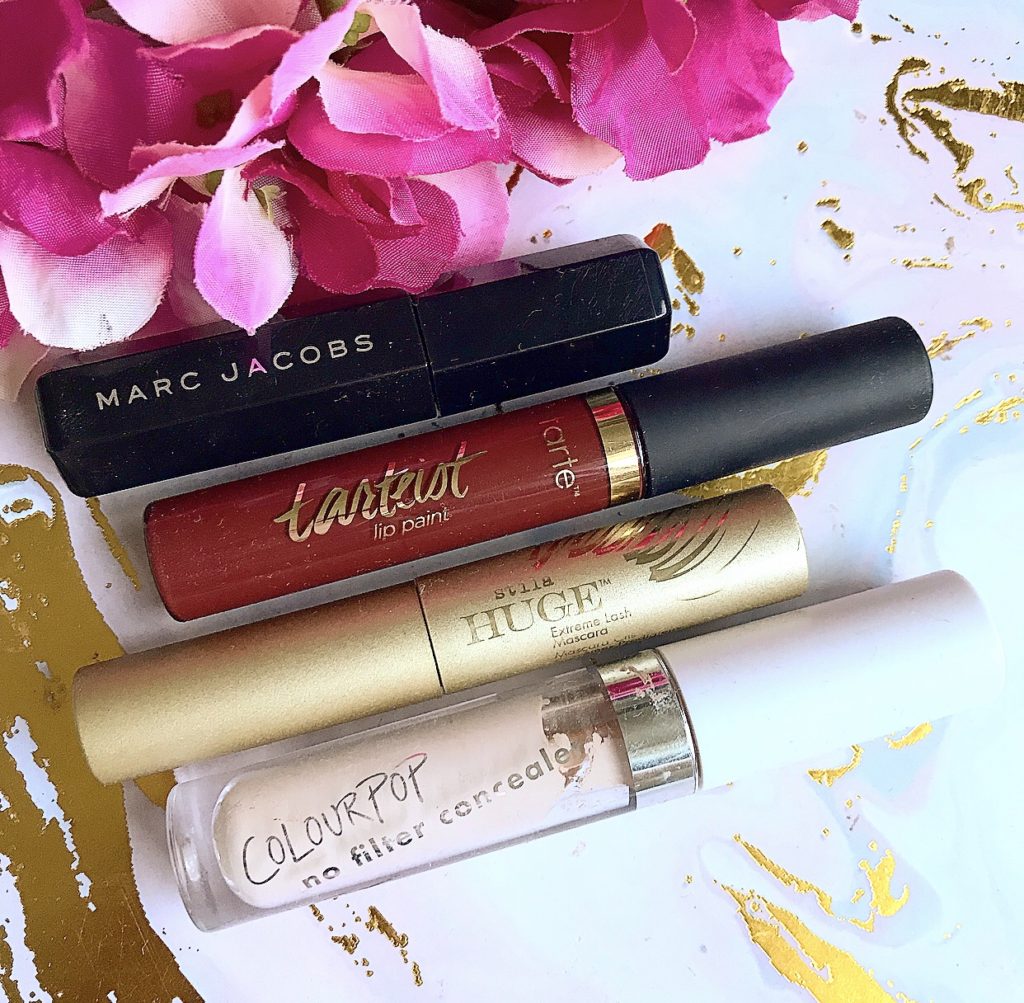 MARC JACOBS VELVET NOIR MASCARA – $39.00
I reviewed this a little while ago and honestly, my thoughts haven't changed. It's a very flaky mascara. I did hear someone say that the mini's of this aren't as good as the full size ones. Don't know if that's just a ploy to get me to buy the full size or not. We'll see.
TARTE TARTIST LIP PAINT – $29.00
You might think it odd that I'm decluttering this (I just featured this shade in a recent Spotlight On). But when I was taking photos, I was noticing that it smelled like it had gone off. Which is slightly concerning as I've had it for less than a year.
STILA HUGE EXTREME LASH MASCARA – $35.00
Not the worst mascara I've tried this year, but still pretty bad. I am however interested in trying the new one they are bringing out.
COLOURPOP NO FILTER CONCEALER – $6.00US
While I didn't use this as a concealer, I loved it as an eye primer. But when I used it recently, I noticed that it had begun to separate and the consistency had changed. So I'm taking that as it's going bad.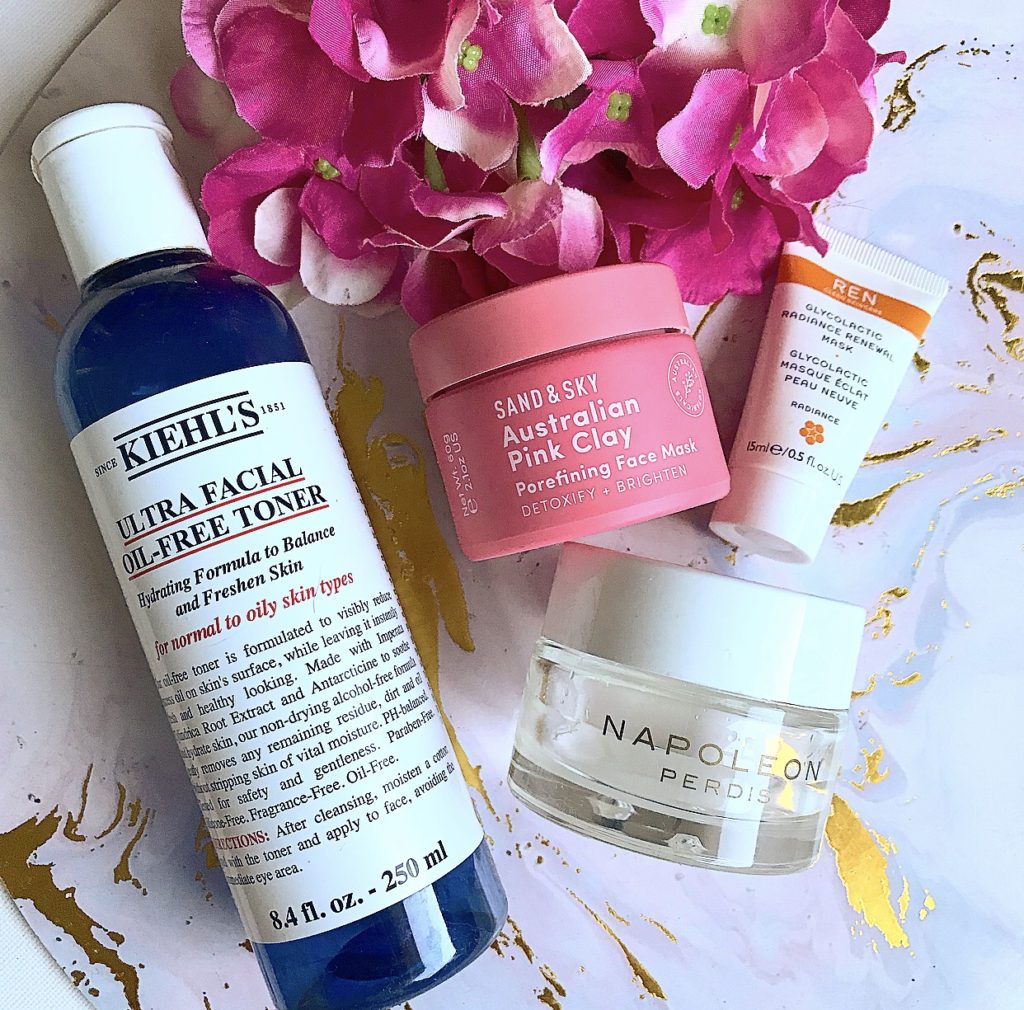 KIEHL'S ULTRA FACIAL OIL FREE TONER – $33.00
This was fine, I guess. Nothing life changing but my skin didn't totally hate it. Better if you have oily skin, I suspect.
SAND + SKY AUSTRALIAN PINK CLAY PORE PERFECTING FACE MASK – $69.90
Best mask ever! Already have a back up. That's all I need to say.
NAPOLEON PERDIS ALOE PEEL OFF MASK – $35.00
Not to be totally hyperbolic, but this is probably the worst mask I've ever tried! It takes forever to dry down and it reeks of alcohol. The fact that Aloe is below both Fragrance and Denatured Alcohol on the ingredients list should tell you everything you need to know. I won't miss using this.
REN CLEAN SKINCARE GLYCOL LACTIC RADIANCE RENEWAL MASK – $71.00
I actually didn't mind this. It smelt like oranges and it left my skin feeling soft and smooth. If it saw it again, I would actually consider picking it up.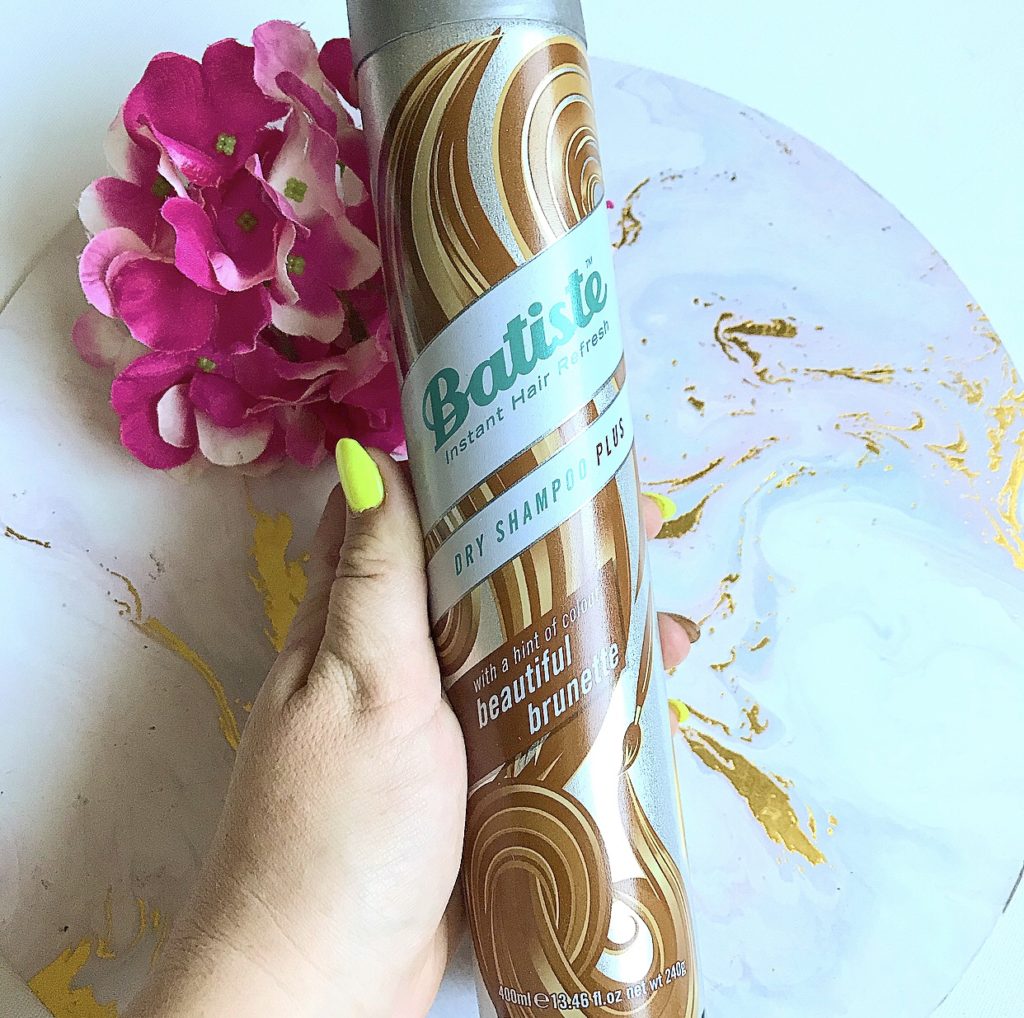 BATISTE DRY SHAMPOO PLUS – $19.99
I bought this for dirt cheap like two years ago and I'm finally throwing in the towel. I cannot finish this. I think the formula is changing the longer I've had it and it's making my hair feel really weird. So, I probably won't repurchase. Especially the larger size.
And those are my empties! Did you finish any major products recently? Let me know down below!
Cheers and love
Emmie xo