WE SURVIVED!
Yes ma'am, we are finally halfway though 2020. Did anyone see us making it to this point? I still have a $20 bet with a friend that a giant chicken will attack us all this month. But that's another story. Today, we are chatting empties. I finally managed to make my way through a few things that I've had in my collection for a while. Which I'm pretty excited about. So, let's dive in!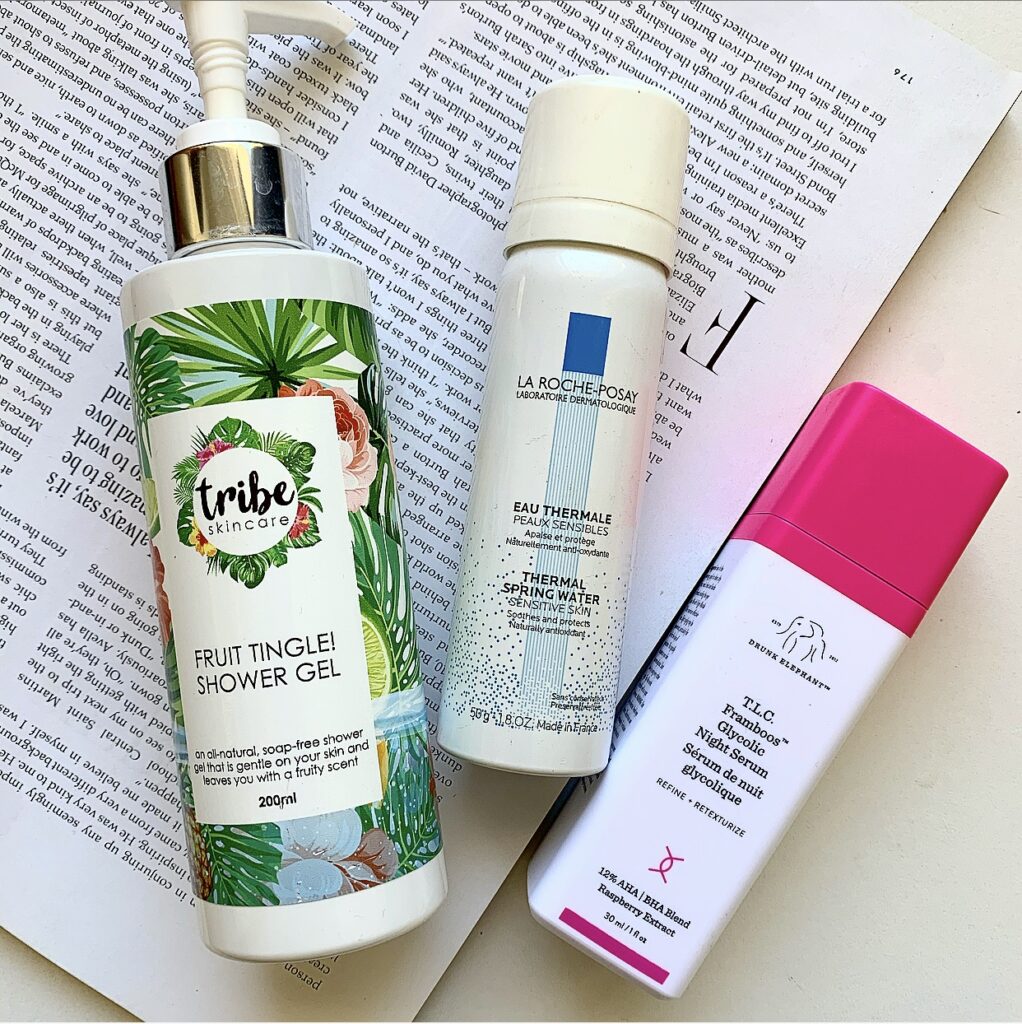 TRIBE SKINCARE FRUIT TINGLE SHOWER GEL – $45.00
First of all, this smells exactly like fruit tingle. Like, the resemblance is uncanny. I did enjoy this body wash but it's a little pricey for my liking.
LA ROCHE POSAY THERMAL SPRING WATER – $21.99
I honestly forgot about this in my collection. I'm pretty sure I got this back in 2017, so I'm gonna go with this being well and truly out of date. Sprayer sucked on it too.
DRUNK ELEPHANT TLC FRAMBOOS GLYCOLIC NIGHT SERUM – $114.00
Ok, guess I have to get into this one. While I did enjoy this serum quite a bit, Drunk Elephant spent a good chunk of June showing their whole ass and as a result, I will be no longer be purchasing their products. I have a few small things I need to finish and then I'm done with them.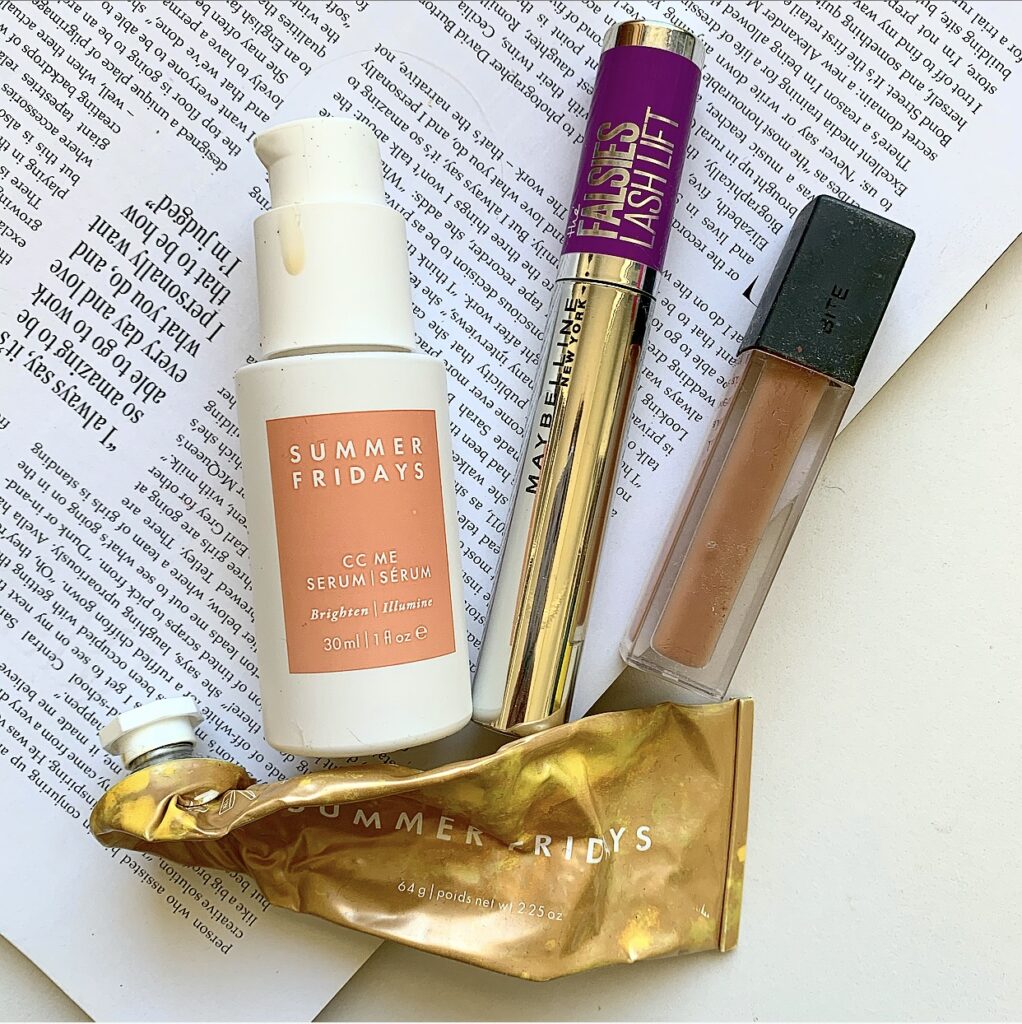 SUMMER FRIDAYS CC ME SERUM – $103.00
Not gonna lie, I'm devastated that this is empty because I loved it so much. The difference this made in my skin is incredible and I'll absolutely repurchase it once I run out of the other vitamin c serums I have.
MAYBELLINE THE FALSIES LASH LIFT MASCARA – $24.95
I have already repurchased this. Top two mascara of all time. Nothing else needs to be said
BITE BEAUTY FRENCH PRESS LIP GLOSS – Discontinued
The scent on this has begun to turn so it's time for this to go. I'm sad about it because I did love this gloss and it has been discontinued so I can't repurchase it either.
SUMMER FRIDAYS OVERTIME MASK – $70.00
I adored this mask so much! I loved it for this occasions where my skin needed a little pick me up. A certain repurchase.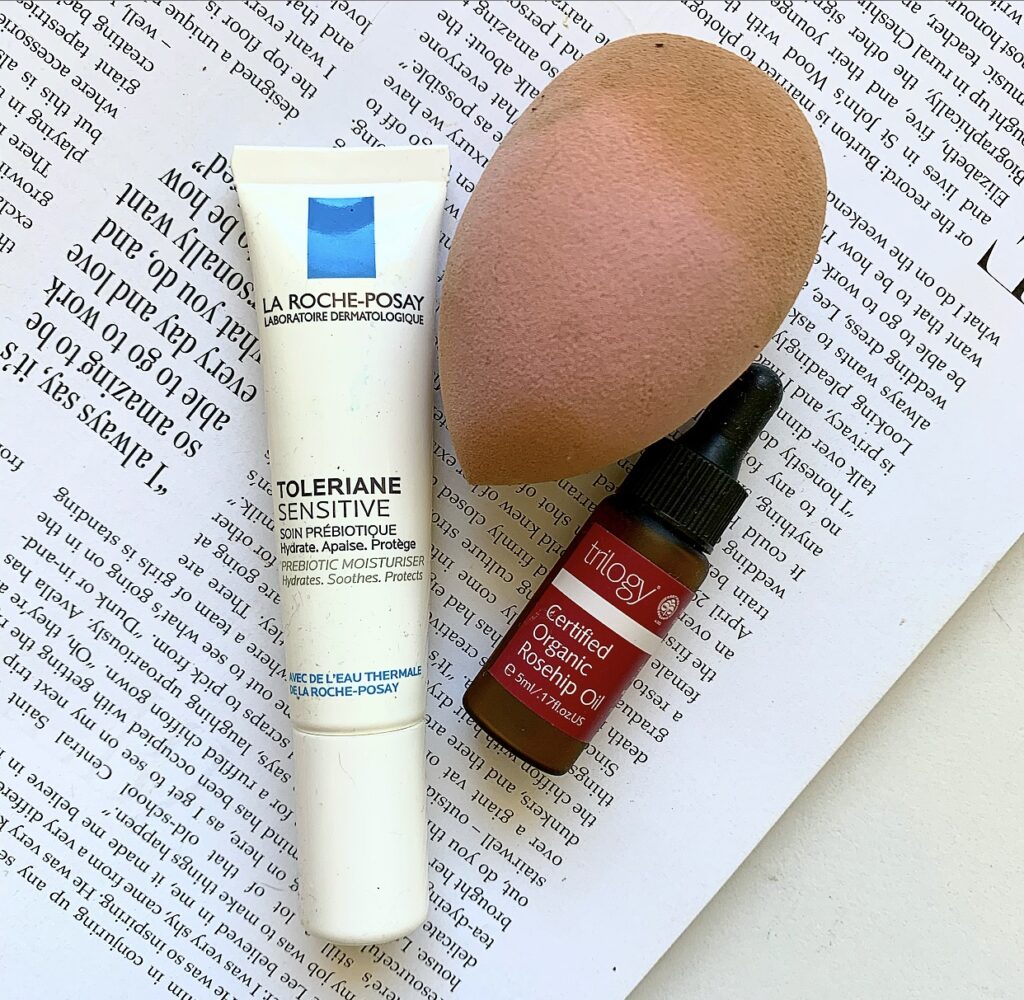 LA ROCHE-POSAY TOLERIANE SENSITIVE PREBIOTIC MOISTURISER – $31.95
This was fine. To be honest, La Roche-Posay does make good skincare. But I never get around to actually purchasing anything from them because I'm constantly getting samples from them.
MCOBEAUTY MAGIC MAKEUP BLENDER – $9.50
I ended up liking this a whole lot more than I expected. It swelled up nicely and had a good bounce. I've already repurchased a three pack.
TRILOGY CERTIFIED ORGANIC ROSEHIP OIL – $22.95
An old favourite. This is the second of three mini samples that I was sent. I have a few face oils to use once I'm done but I'll repurchase when I'm low.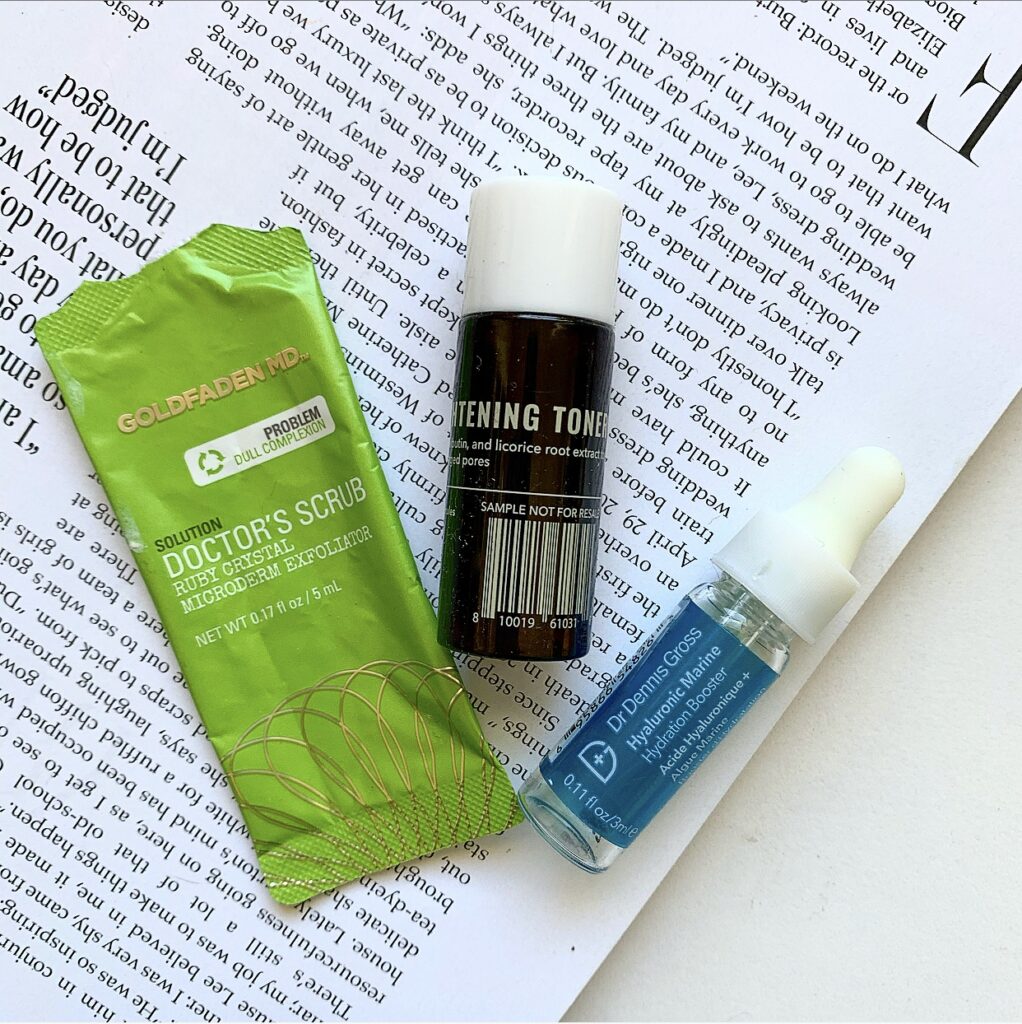 GOLDFADEN MD. DOCTOR'S SCRUB – $120.00
HOLY MOTHER OF JESUS, THIS IS SCRUBBY! In all honesty, I actually used this back in May and I still remember how scrubby this was on my skin. The texture felt very fine but very rough. Almost like super fine table salt that wouldn't fully dissolve. Now, I have skin like old boot leather, but this was too strong for even me. But if you like that deep, deep exfoliation, go for it!
GOOD MOLECULES NIACINAMIDE BRIGHTENING TONER – $14.00US
I was sent this with my Good Molecules order and I really enjoyed it. I love that the texture had a bit of body to it and it soaked right into the skin. I'm already using the full size.
DR. DENNIS GROSS HYALURONIC MARINE HYDRATION BOOSTER – $109.00
Finally, another winner! We've had a few chilly days up north and my skin was a lot drier than usual. These drops were just the pick me up it needed. Apparently, the Hydration Booster is out of stock online at Mecca, but I'll be keeping it in mind for the future.

And those are my June empties! I think that in July, I might do another sample challenge to clear out that growing collection and make that month's empties a little more exciting! Let me know what major goodies you used up down below!
Cheers and love
Emmie xo