Well… That was a month!
Yes, June got a little chaotic for us all, didn't it? Fortunately, I'm here to help with some sweet weekend reading in the form of my June Empties. It's a smaller empties than normal with a few declutters in the mix. Let's get into it!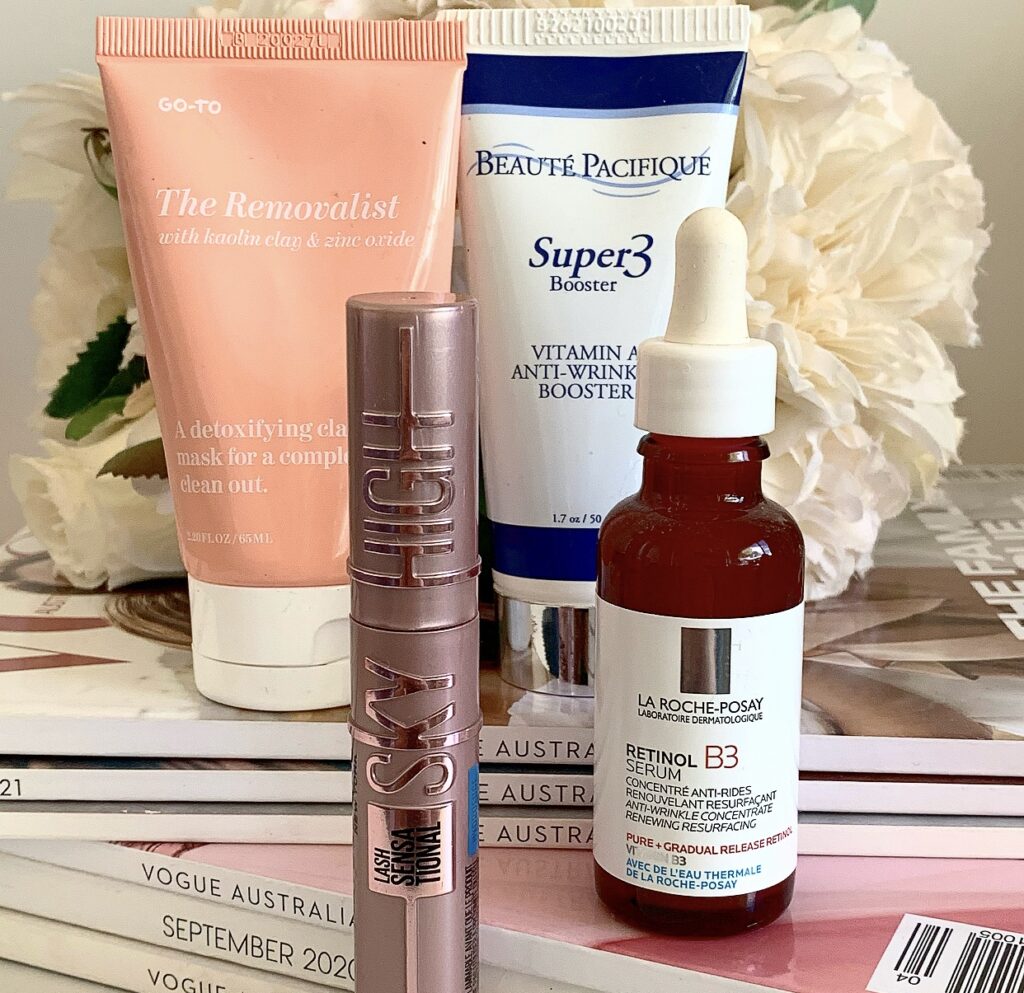 GO TO THE REMOVALIST – $48.00
Why does this not come in a never ending tube? I adored this mask. It always left my skin feeling smooth and refreshed and it smelled like grape Nerds. I'll absolutely repurchase this in the future! Hell, I might even cut it open and scrape out whatever is left!
BEAUTE PACIFIQUE VITAMIN A ANTI-WRINKLE BOOSTER – $104.00*
And I might do the same here! This retinol was magic for my skin. Not too harsh at all and I definitely noticed a difference in my skin's overall appearance. It's suggested that you can use it as a nighttime moisturiser. But I always wore another moisturiser on top of it. If you have more oily skin, you could probably skip that.
MAYBELLINE LASH SENSATIONAL SKY HIGH WATERPROOF MASCARA – $24.95
Loved the overall effect. I would probably buy the non waterproof version in the future as this is still a pain in the butt to remove.
LA ROCHE POSAY REDERMIC RETINOL B3 SERUM – $69.95*
Now this, I didn't like as much. I got sent this through Beauty Crew to review and while I thought it was fine, it wasn't anything special. Which is a shame because La Roche Posay has a great track record with me. I wouldn't grab this but I did see that they just launched a new serum in the Effaclar range that has caught my attention.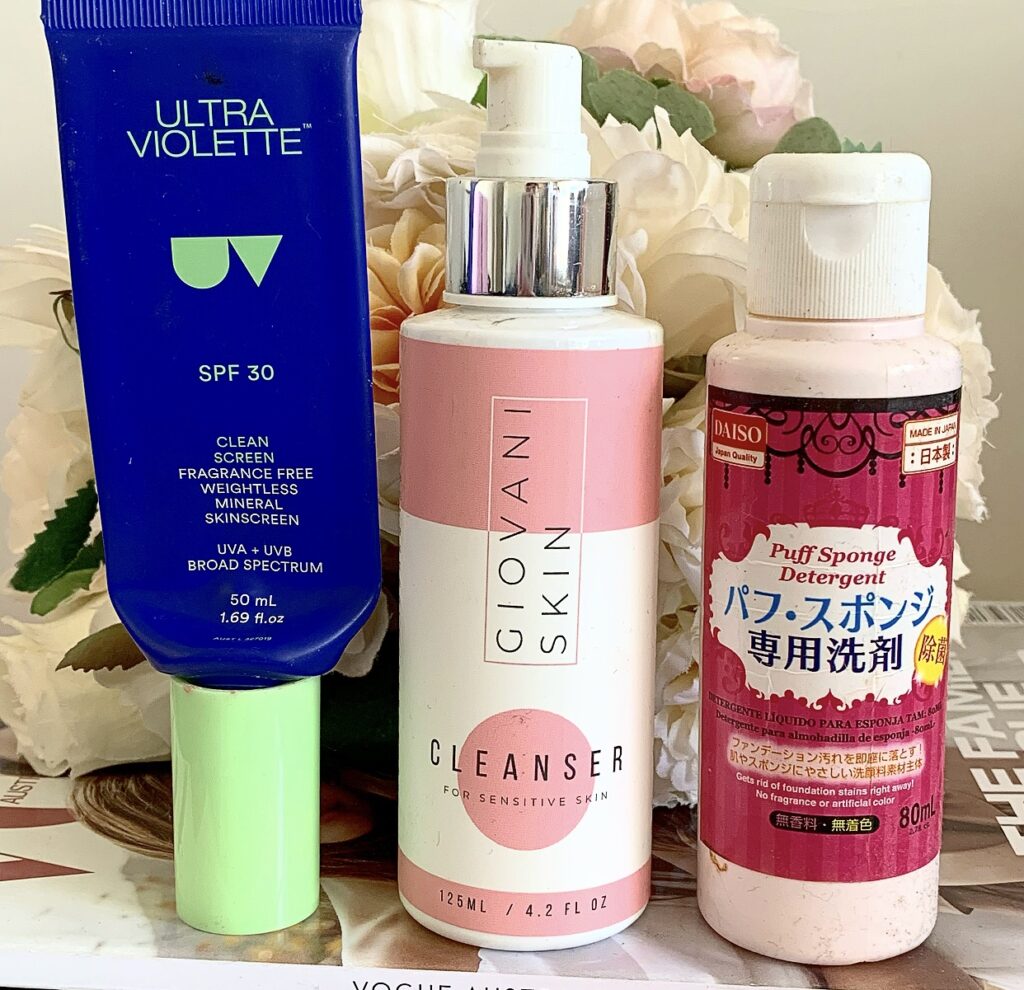 ULTRA VIOLETTE CLEAN SCREEN SKINSCREEN – $42.00
My go to winter sunscreen for when it's cold and overcast. I'll forever repurchase.
GIOVANI SKIN GEL CLEANSER – $39.95*
A genuinely lovely gel cleanser that didn't leave my skin feeling stripped or irritated. I might consider picking this up again one day.
DAISO PUFF SPONGE DETERGENT – $2.80
I will never run out of this again.
SCHWARZKOPF COLOUR SPECIALIST – $18.99
While I am a natural brunette, my nautral colour is a lot lighter and I do prefer my hair on the darker side. I've used this Schwarzkopf dye a few times and it's probably one of the better at home hair dye's that I've come across. Good colour payoff and I get around 6-8 months before I have to redo it.
MAC BRUSH CLEANSER – $26.00
I actually thought for the longest time that this was discontinued as I couldn't find it on the MAC website. Fortunately, Mecca sells it. This is what I use when I want to give my brushes a deep clean. And yes, I shall repurchase this!
YOUTH TO THE PEOPLE SUPERBERRY HYDRATE AND GLOW FACE OIL – $67.00
I have oils for days in my cupboard. But when I'm out, I'll probably pick up the full size. It's lovely, light and soaks right into my skin. I really enjoyed this in the summer months.
SUMMER FRIDAYS CLOUD DEW OIL FREE GEL CREAM – $64.00
Summer Friday's continues to knock it out of the park! A tremendous moisturiser that my skin drinks up. When I eventually run out of moisturisers, I will definitely pick this one up again and I strongly encourage you all to try it.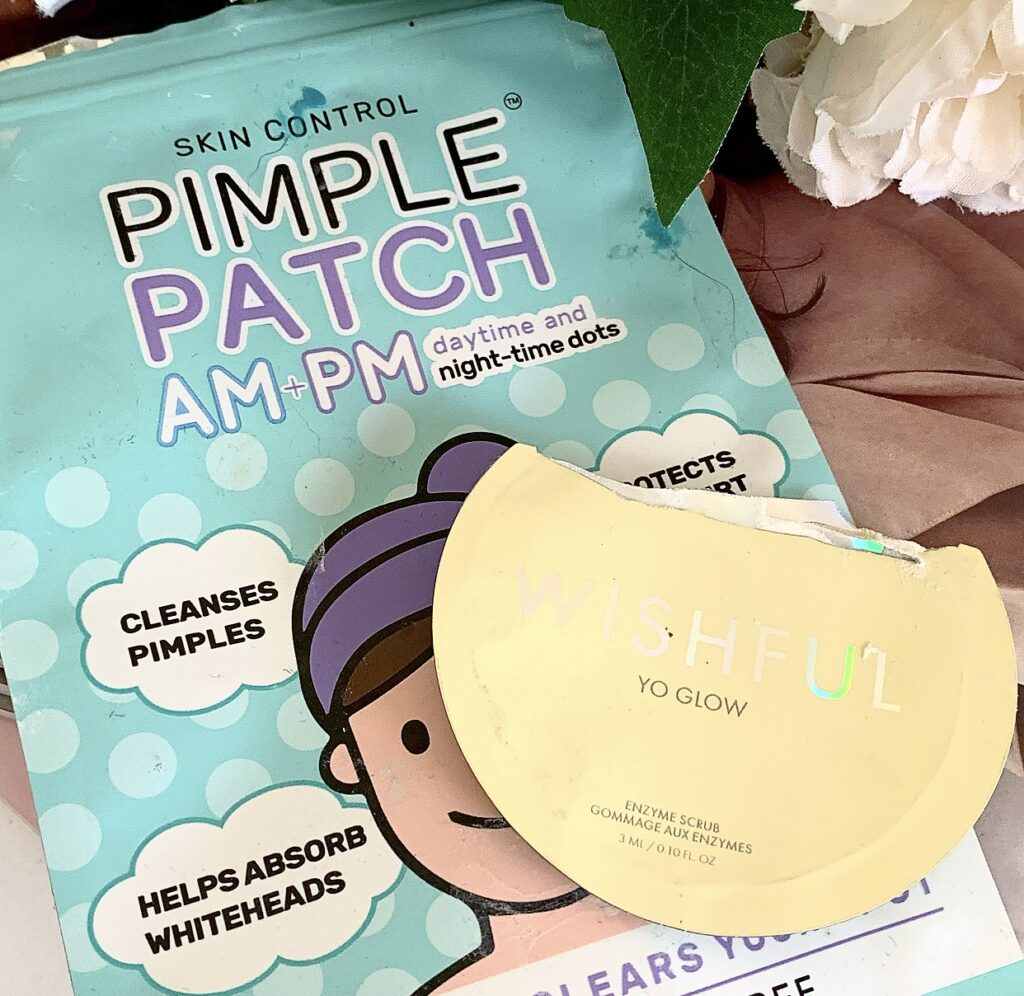 SKIN CONTROL PIMPLE PATCH – $9.00
I don't break out nearly as often as I used to. But these are so dang handy to have around when an unexpected spot pops up. The pack comes with multiple sizes of patches and they work incredibly well. I have already repurchased them.
WISHFUL YO GLOW ENZYME SCRUB – $73.00
Picked this up with a recent Huda order and god, I miss it!! I'm currently using a similar scrub from Pixi and while it's pretty good, it just doesn't compare to the Yo Glow. I'll be picking up the full size sometime in the future.
And those are my June empties! Another successful month of me using up the things that I buy. What is your biggest empties achievement for June? Let me know in the comments below.
Cheers and love
Emily xo