Happy second of June everyone! We are hopefully entering into a new month full of joy and excitement (please? We need it at this point). But before I can embrace June fully, I have to deal with May's trash. So, let's do just that!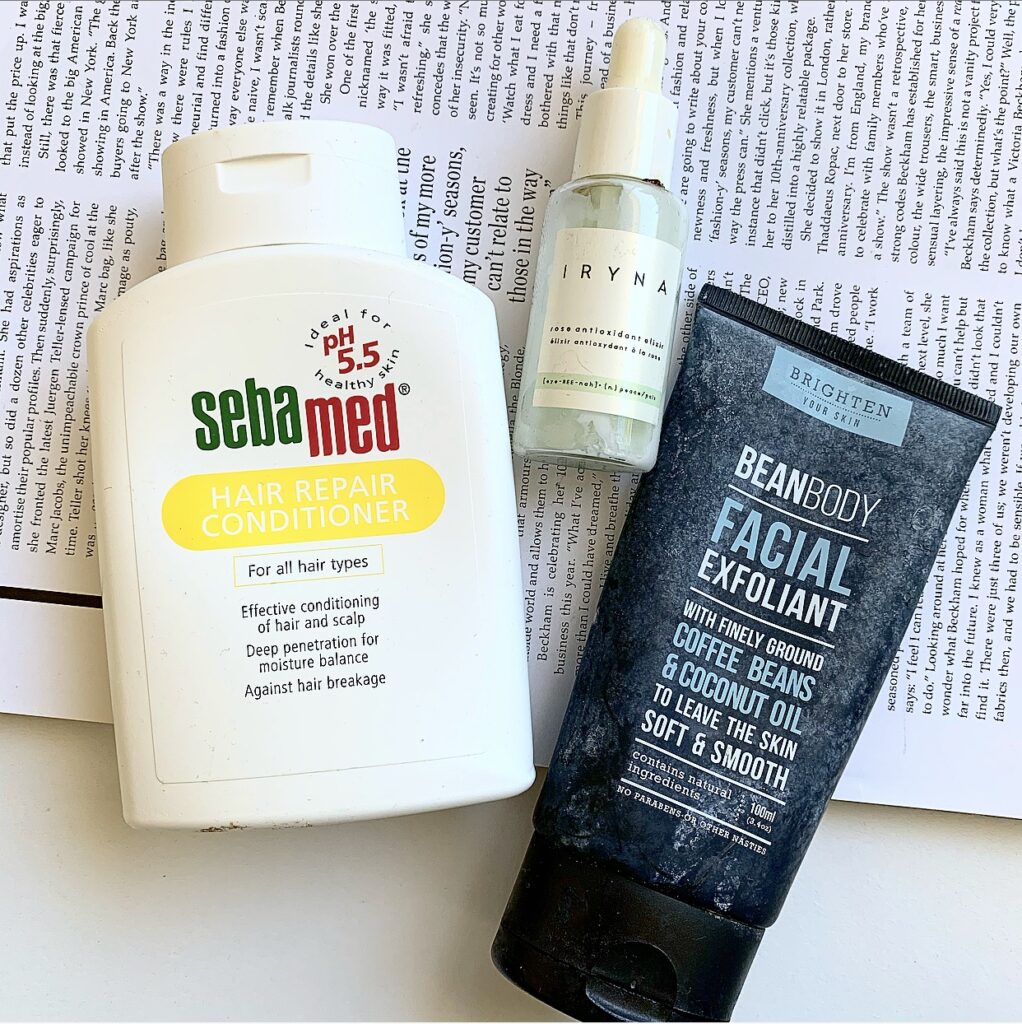 SEBAMED HAIR REPAIR CONDITIONER – $11.95 – PR GIFTED
I'll start with a couple of declutters. I was very kindly gifted this conditioner a few months and holy moly! Genuinely the worst conditioner I have ever tried. It left my hair both dry and waxy at the exact same time. I'm not sure who this product is for to be honest. Don't recommend.
IRYNA ROSE ANTIOXIDANT ELIXIR – $59.00
I won this bad boy in a giveaway and the end of last year and I'm pretty certain it's already gone bad. It went from having a rose scent (already a thumbs down for me), to having a fake cherry scent and I'm pretty convinced this was what was breaking me out. Also, Iryna is a part of Nutrimetics (a well known MLM), so I won't be purchasing from them.
BEAN BODY FACIAL EXFOLIANT – $10.00
This one I did manage to use up. But it was tough going. I hated the consistency of this. It was way too thin and watery. And while there was some gritty bits for exfoliation, it wasn't a lot. I ended up using this on my arms and legs and it was so messy. Another fail for me.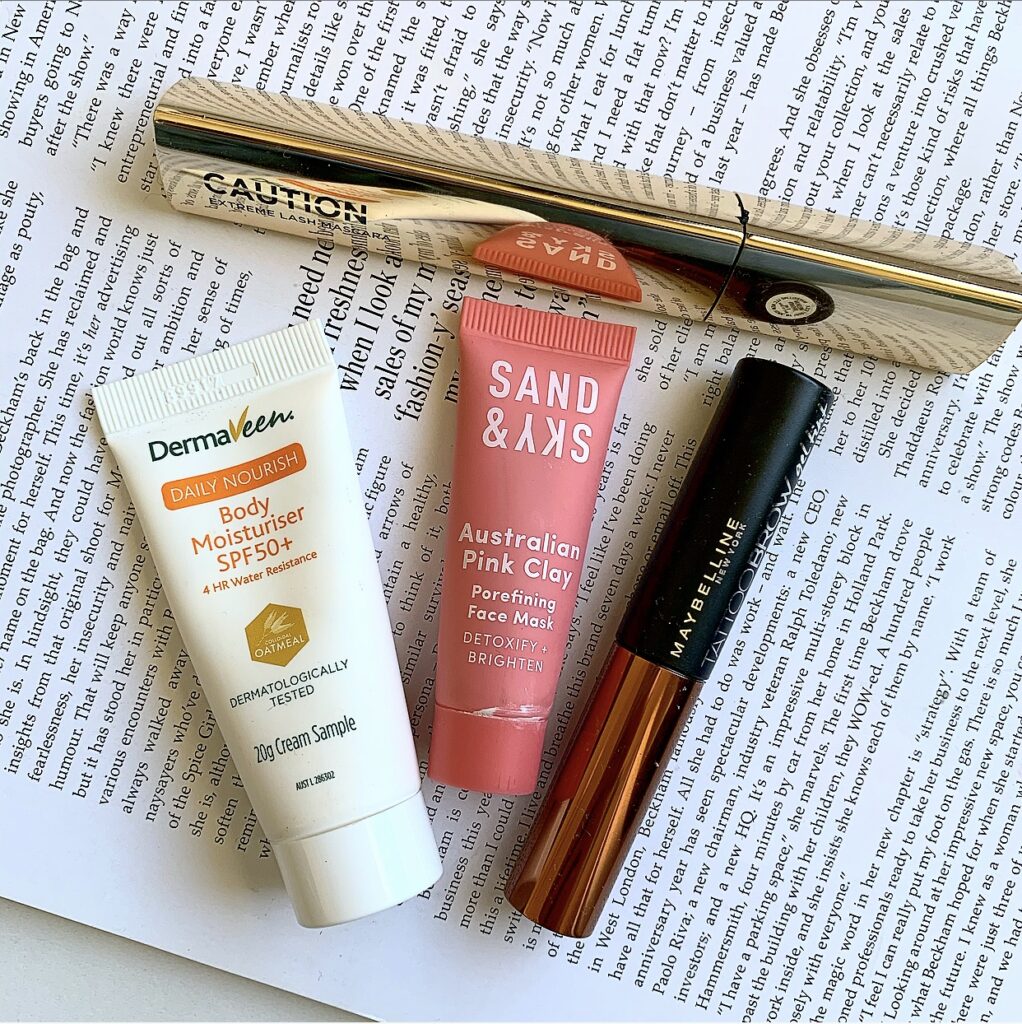 HOURGLASS CAUTION EXTREME MASCARA – $46.00
I'm so sad that this is empty now. I adore this mascara. I wore it on my wedding day and I'll forever repurchase it!
DERMAVEEN BODY MOISTURISER SPF50+ – $18.99
I'm slowly making my way through my moisturiser samples (again) and I ended up really loving this one. The added SPF is also welcome with me. I might consider grabbing this if I ever spot it.
SAND & SKY AUSTRALIA PINK CLAY PORE REFINING FACE MASK – $69.90
Love, love, love this stuff! I already have a full size jar in my bathroom that I'm currently using!
MAYBELLINE TATTOO BROW GEL TINT – $24.95
I did forget I had this actually. But it does exactly what it says on the label. Great colour match for me when my hair is darker. Will repurchase soon.
MARIO BADESCU FACIAL SPRAY WITH ALOE, CUCUMBER AND GREEN TEA – $19.00 – PROJECT PAN
Only took me 18 months to use up. I ended up using it as a toner after cleansing and I did enjoy it but I probably won't repurchase in a hurry.
FRESH BEAUTY VITAMIN NECTAR MOISTURE GLOW FACE CREAM – $63.00
This was such a lovely, no nonsense daytime moisturiser. Super light and soaked right into the skin. It's sold out right now but I might grab it again in the future.
REXONA CLINICAL PROTECTION ANTIPERSPIRANT – $10.00
The only deodorant that works for me. But in a bid to reduce my carbon footprint, I'm going to try and no longer purchase aerosol deodorants anymore.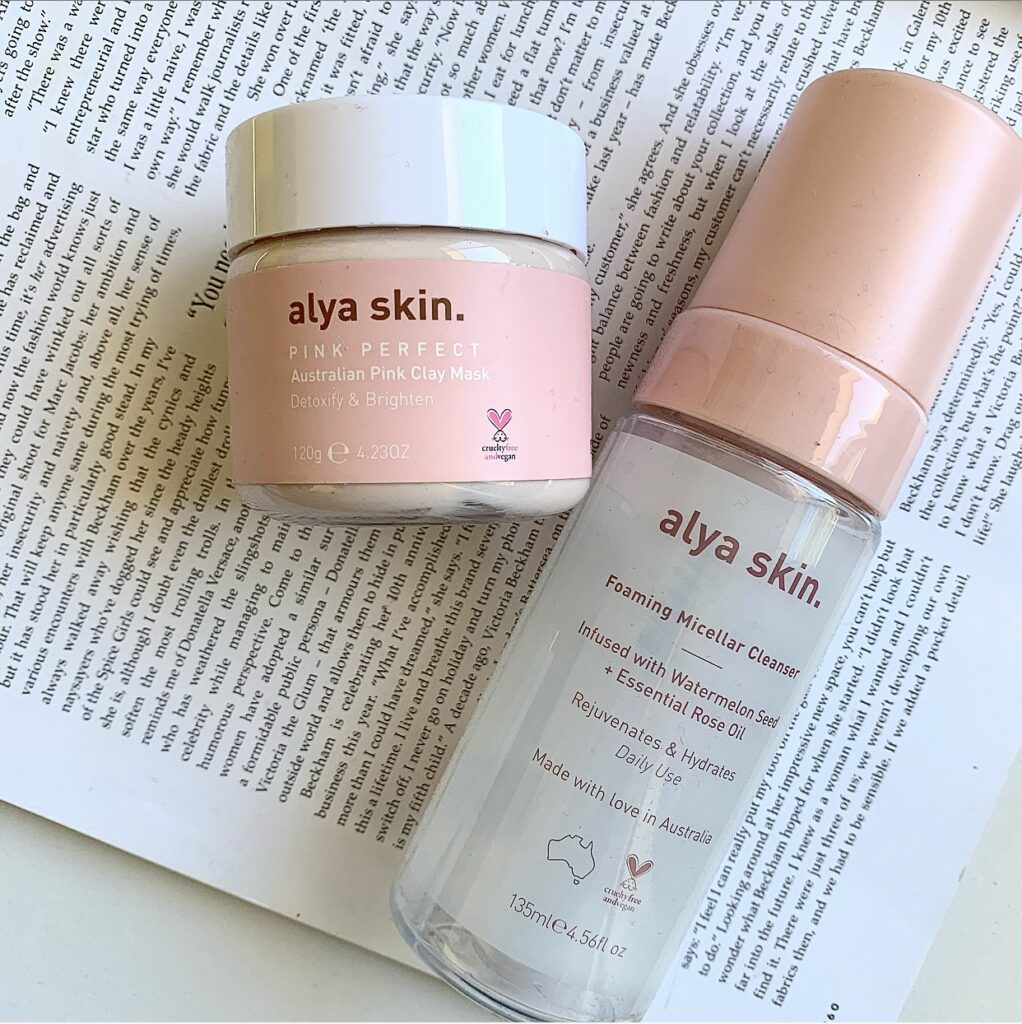 ALYA SKIN FOAMING FACIAL CLEANSER – $19.99 – PR GIFTED
Finally, the big two. Starting with the cleanser, I'll admit I wasn't sure about this one initially, but I ended up really loving it by the end. I'm back to using my beloved Bioderma now but I wouldn't be opposed to buying this outright in the future.
ALYA SKIN AUSTRALIAN PINK CLAY MASK – $49.95
At the risk of being controversial, I really hated this mask. The issue is three fold. One, I hated the scent. It smelled strongly of roses and it was a scent that lingered. two, it doesn't dry down like regular clay based masks and it felt weird on my skin. Finally, this sucked to try and wipe off. It almost felt like it got thicker as I tried to wash it off. I won't be repurchasing and I'll be sticking to Sand and Sky from now on.
And those are my empties! Not as many this month but a few biggies out of my collection. Did you use up anything major? Let me know in the comments below!
Cheers and love
Emmie xo