In the famed words of Miss Alyssa Edwards, I'm back, back, back, back, back again with another round of Empties! May was another bumper month for me using products up. I also did a fairly sizable declutter of my drugstore foundations. But I didn't include that here (seriously, it was a lot). So, if you want to see my thoughts on the products I used up, just keep reading!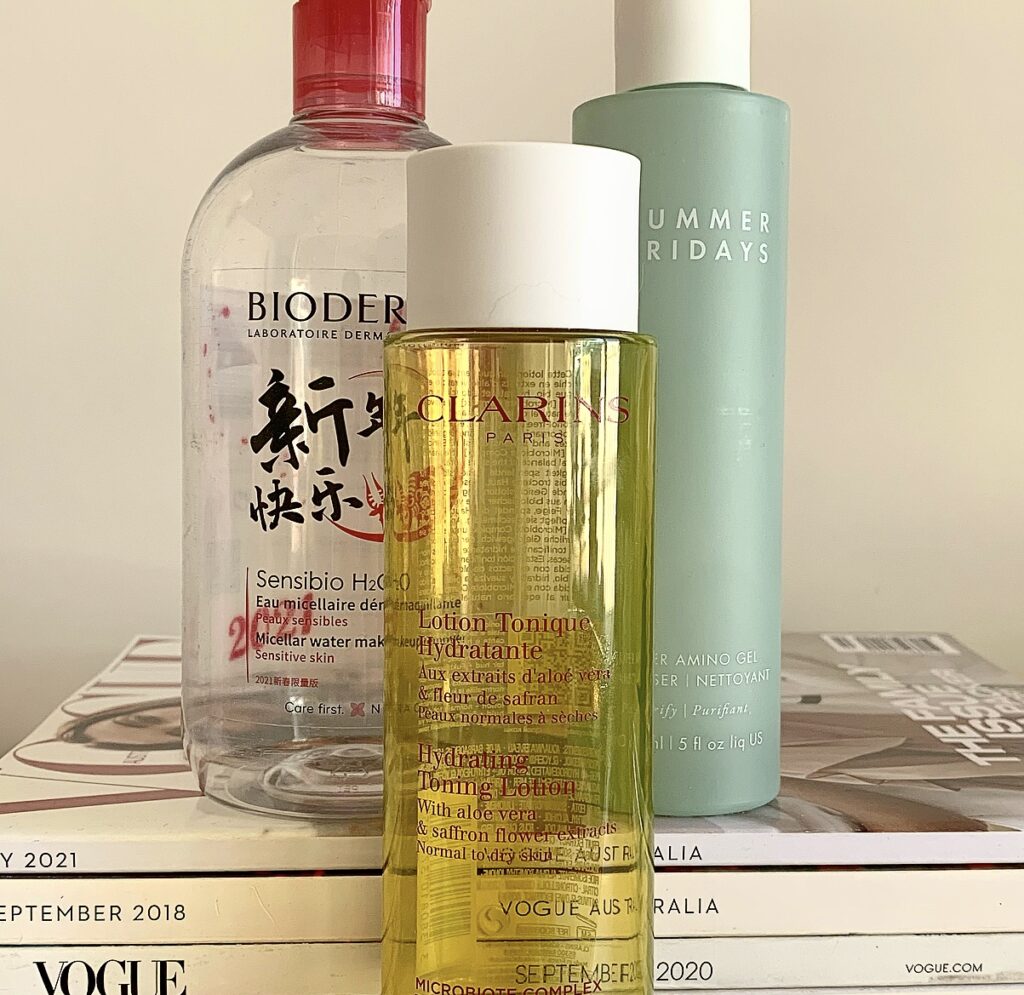 BIODERMA SENSIBIO MICELLE SOULTION – $29.95
She is an icon, she is a legend, and she is the moment! Having said that, I'll be giving the micellar water a rest for a minute as I have a few new cleansers that I should use up first. But once they're gone, I'll definitely be repurchasing!
CLARINS HYDRATING TONING LOTION – $45.00*
Full disclosure, I haven't finished this yet. Because of the size of the bottle, I decided to decant it into a smaller spray bottle and use it that way. For the record, I got sent this in PR and I probably wouldn't purchase it when I'm done. The scent is very strong.
SUMMER FRIDAYS SUPER AMINO GEL CLEANSER – $58.00
Also not 100% finished yet. But I'm once use away at the time of writing. I liked this cleanser a lot. It's simple and unassuming. Maybe a bit pricey, but I would buy again.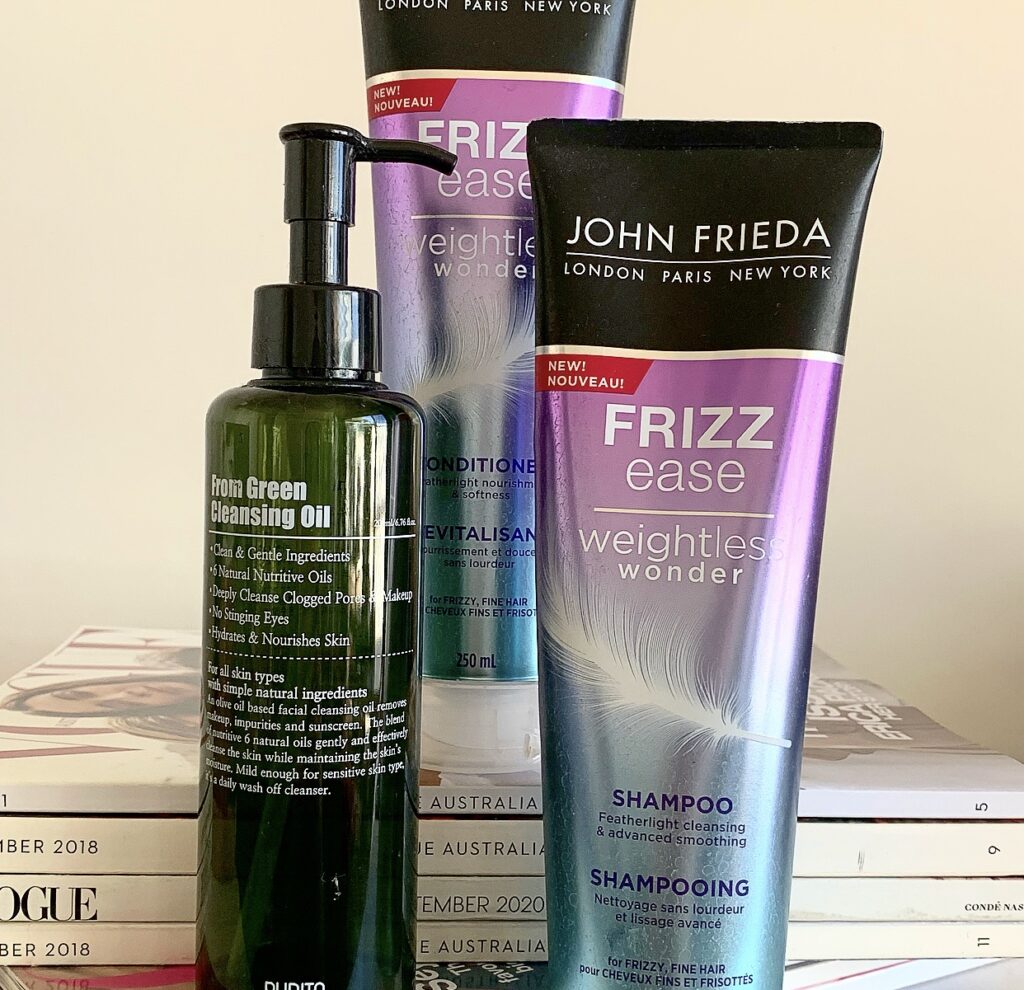 PURITO FROM GREEN CLEANSING OIL – $22.39
This cleansing oil took me a minute to get on board. For a while there, I was having the issue of it solidifying on my face as I was using it. You really have to warm it up before you apply it to skin. But as far as cleansing oils go, this wasn't too bad. Probably wouldn't repurchase though as I am more partial to balms.
JOHN FRIEDA FRIZZ EASE WEIGHTLESS WONDER SHAMPOO – $17.99* AND CONDITIONER – $17.99*
I'm putting these two together because I didn't use them separately. An absolutely incredible range. It left my hair feeling so soft and weightless. I would have repurchased already but I haven't see it in store yet.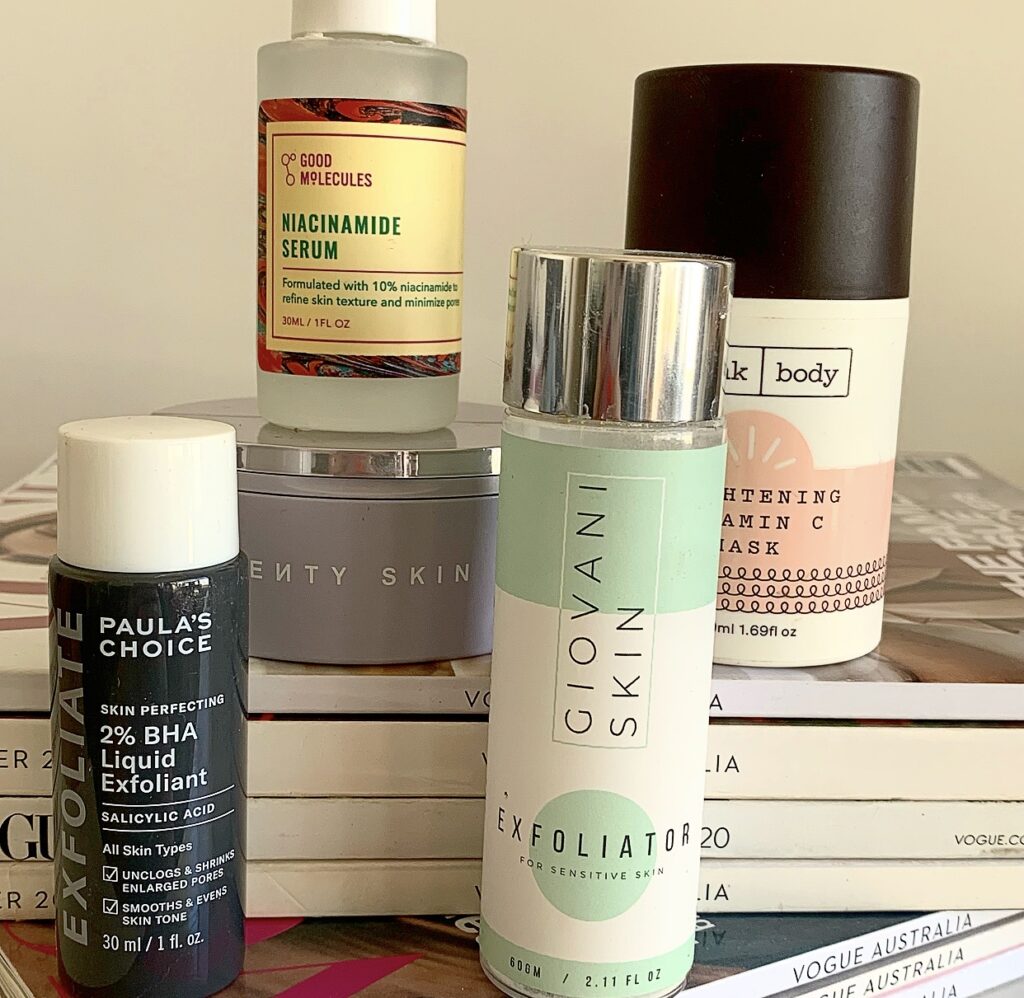 PAULA'S CHOICE 2% BHA LIQUID EXFOLIANT – $38.00
My first taste of Paula's Choice! And you know what? I quite liked this. It smelled a little alcoholy, but it didn't cause my skin to freak out. I do want to try more from Paula's Choice. And I would repurchase this.
GOOD MOLECULES NIACINAMIDE SERUM – $6.00US
An excellent serum that went a long way to saving my skin last year. I probably wouldn't repurchase though. I've had continuously bad experiences when it comes to Beautylish shipping, so I don't want to risk it.
FENTY SKIN INSTANT RESET OVERNIGHT GEL CREAM – $58.00
You already know I love this! An excellent cream that made my skin feel so smooth and hydrated. I will repurchase but at the end of the year. Also, I'll be keeping the outer packaging as I can reuse it.
FRANK BODY BRIGHTENING VITAMIN C MASK – $19.95
Kinda forgot how good this mask was! A goodie for my morning skincare routine. Would repurchase!
GIOVANNI SKIN EXFOLIATOR – price unknown*
I was sent this alongside a few other products. And while I wasn't wild about this exfoliator on my face, it did wonders for my armpits! When I went to check the price, I noticed that the website was down. So. I'm curious to see what's going on there.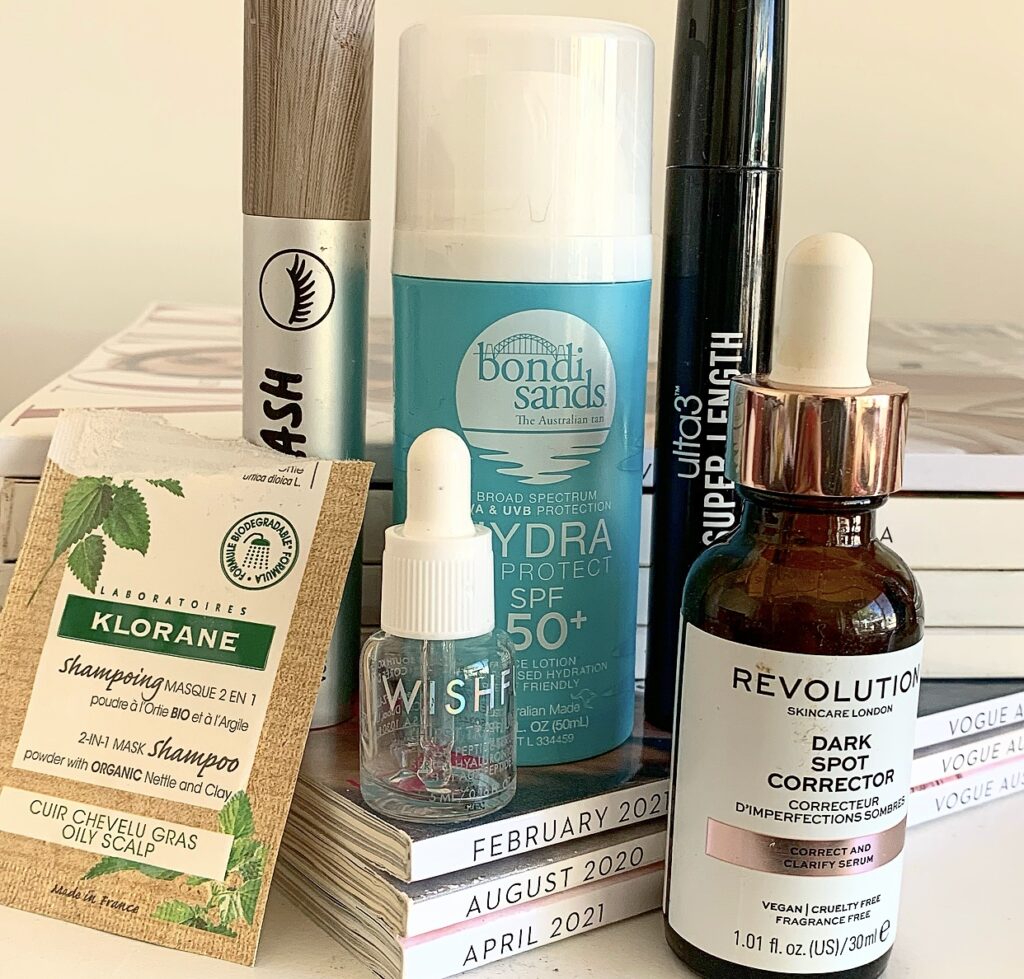 KLORANE 2 IN 1 SHAMPOO MASK – $21.99
I won't lie, I was skeptical about this one. But now having used it, I kinda want more! Basically, it starts as a powder, you add water, let it get foaming and then apply to hair. Leave for a minute and then rinse. My hair felt really good after using this and I would consider picking up a pack to have.
RAWW COSMETICS LOADED LASH VOLUMISING MASCARA – $24.95
I had every intention of reviewing this mascara, but it kinda kept getting pushed back for other mascaras. Overall, I probably wouldn't repurchase this. I remember not liking the wand and thinking it was a little smudgy.
WISHFUL THIRST TRAP JUICE HA3 AND PEPTIDE SKINCARE SERUM – $72.00
Another sample discovery that I now want to purchase the full size of! Cringe name aside, this is a lovely, thin HA serum that did wonders hydrating my face.
BONDI SANDS HYDRA UV PROTECT FACE LOTION SPF 50+ – $22.99
This one was weird. I bought it back in January and while I liked it, I didn't love it. It always left my skin feeling wet as it wouldn't set down like most other sunscreens that I've tried. It was only when I tried it a few weeks back that I discovered that it's way more suitable for my skin during autumn/winter. And by then, I was all out. I would repurchase, but only during winter.
ULTA 3 SUPER LENGTH MASCARA – discontinued
Don't remember it. And it's discontinued anyway.
REVOLUTION SKINCARE DARK SPOT CORRECTOR – $20.00
I was gifted this by a mate over a year ago (yikes). And I won't lie, it just kinda hung in the back of my skincare cupboard. I would use it occasionally when I remembered it was there. But I'm pretty sure I just didn't think much of it. So, I wouldn't pick this up but I do want to try more Revolution Skincare. Let me know your recommendations below!
And that is my May empties! Just one small thing before I wrap this post up. Yesterday was my 3 year anniversary of Emmie's Beauty Life. Ironically, I started out with an empties post. I want to thank you all so much for reading and supporting me over the last three years. You have changed my life and I am so grateful!
Cheers and love
Emily