And just like that, it's December!
Who else cannot believe that the year is almost over? I sure as heck can't! In any case, like every month, I have a whole bunch of empties that I want to tell you all about. So, strap in, grab a snack and let's go!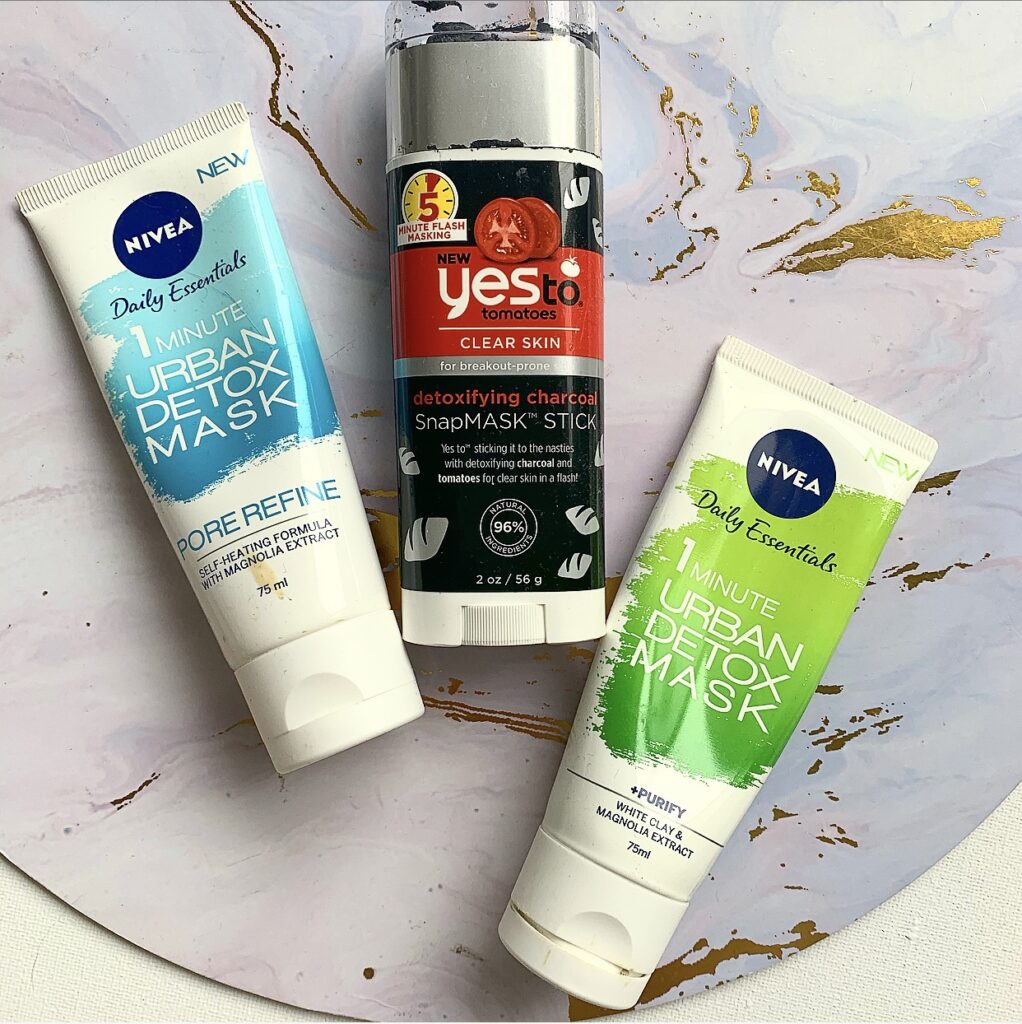 I'm going to start a bit differently and chat about a few declutters first. The NIVEA 1 MINUTE URBAN DETOX PORE REFINING MASK, The NIVEA 1 MINUTE URBAN DETOX PURIFYING MASK and the YES TO TOMATOES SNAP MASK STICK. All three are really nice masks but I just got lazy with them. And these days, I don't really go for clay masks so I probably wouln't repurchase these in the future.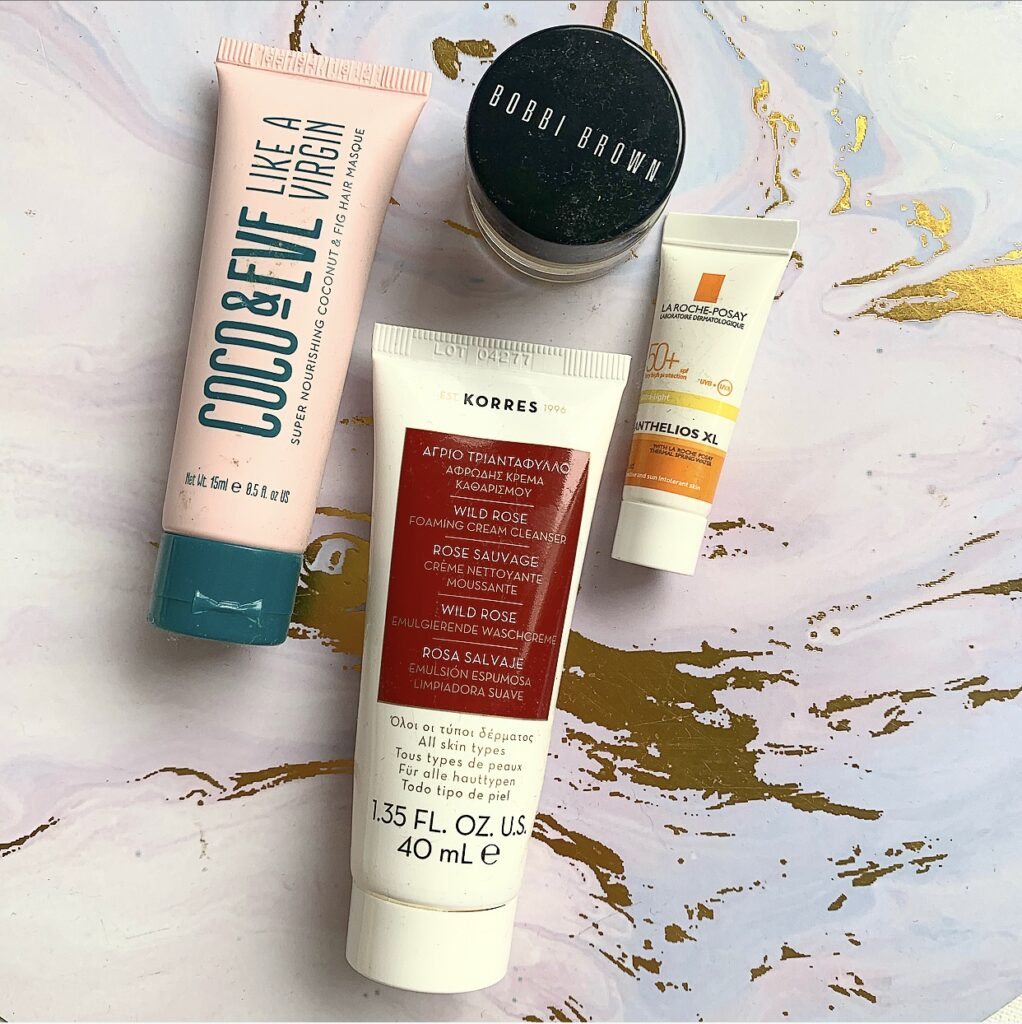 COCO & EVE COCONUT AND FIG HAIR MASK – $64.90
Another declutter. I actually did enjoy this but I kinda forgot about it. Went to use it a few weeks back and quickly noticed it went bad. I wouldn't repurchase.
BOBBI BROWN VITAMIN ENRICHED FACE BASE – $88.00
Last declutter. And this one is my bad. I adore this stuff (even if I hate the scent), but I like an idiot forgot to screw the cap on properly and it dried out. I still have a bunch of samples of this so I'll use them up before I go and repurchase this.
KORRES WILD ROSE FOAMING CREAM CLEANER – $43.00
As a cleanser, I did enjoy this but I found the scent to be very strong. I'm not big on rose so I would give this a skip.
LA ROCHE POSAY ANTHELIOS XL ULTRA-LIGHT FLUID SPF 50+ – $29.95
Admittedly, I didn't get much out of this sample. But sunscreen is sunscreen to me and this was really pleasant. I would consider grabbing a full size in the future.
KLORANE DRY SHAMPOO – $13.00
Ok, now that I've tried this, I can finally say that I like Batiste better. I know that's controversial, but Batiste really does soak up all of the oils in my hair. And this just couldn't keep up. So, I won't repurchase.
SCHWARZKOPF COLOUR SPECIALIST SUPREME CARE COLOUR CREME – $19.00
Not my favourite hair dye in the world, but it did the job. Nice, rich colour and it was easy to use.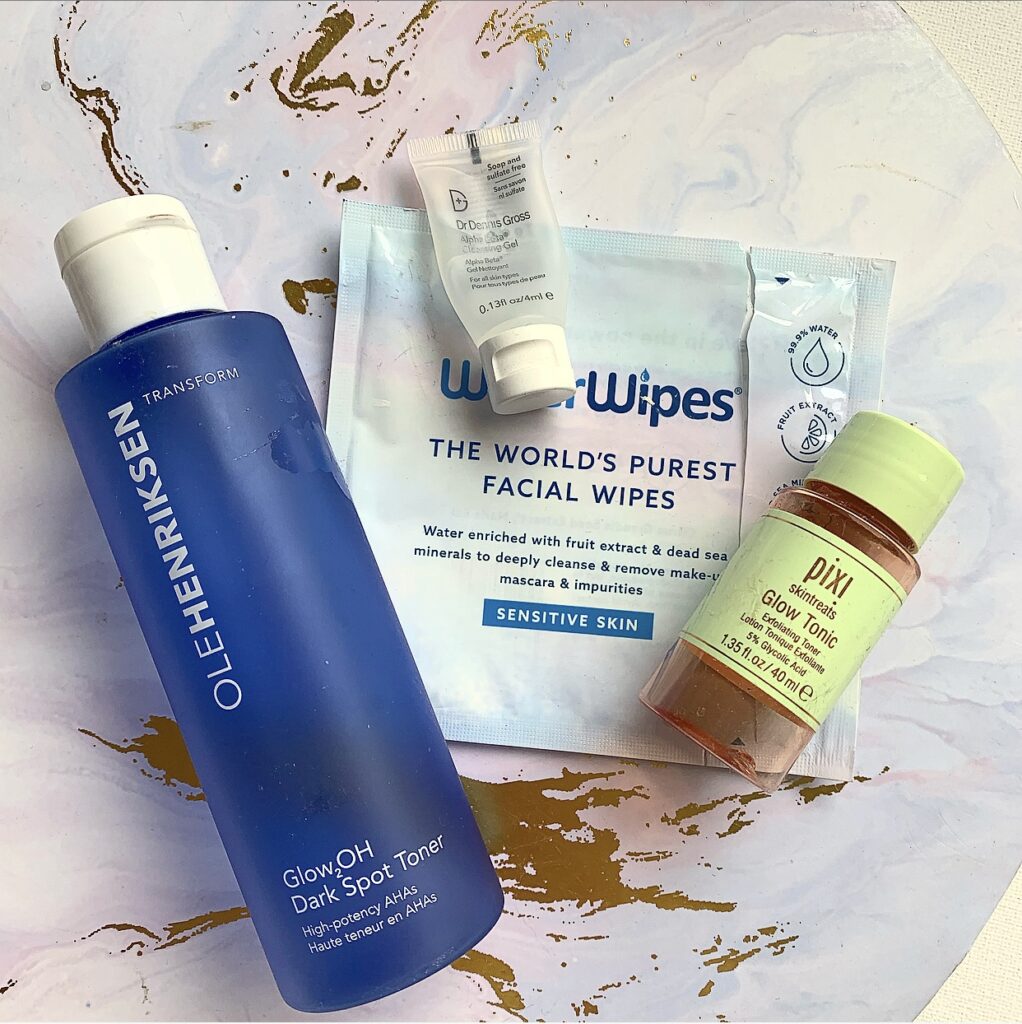 OLE HENRIKSEN GLOW2OH DARK SPOT TONER – $39.00
This is my new baby and I refuse to be without it now. I picked up a new bottle while I was away so I'm still using it daily.
PIXI GLOW TONIC – $46.00
Yeah, this stuff kinda got kicked out of bed when I discovered the Glow2Oh. I still like it as a day toner though and it does a good job of clearing up the skin.
WATERWIPES SENSITIVE FACE WIPES – $9.00
I'm still not a cleansing wipe person, but these were good in a pinch. I also like that they are so gentle and free of all those nasties that you can sometimes find.
DR DENNIS GROSS ALPHA BETA CLEANSING GEL – $58.00
I used up one of these when I did my sample clear out a few months back. And my feelings haven't changed. It's an ok cleanser, but also very pricey.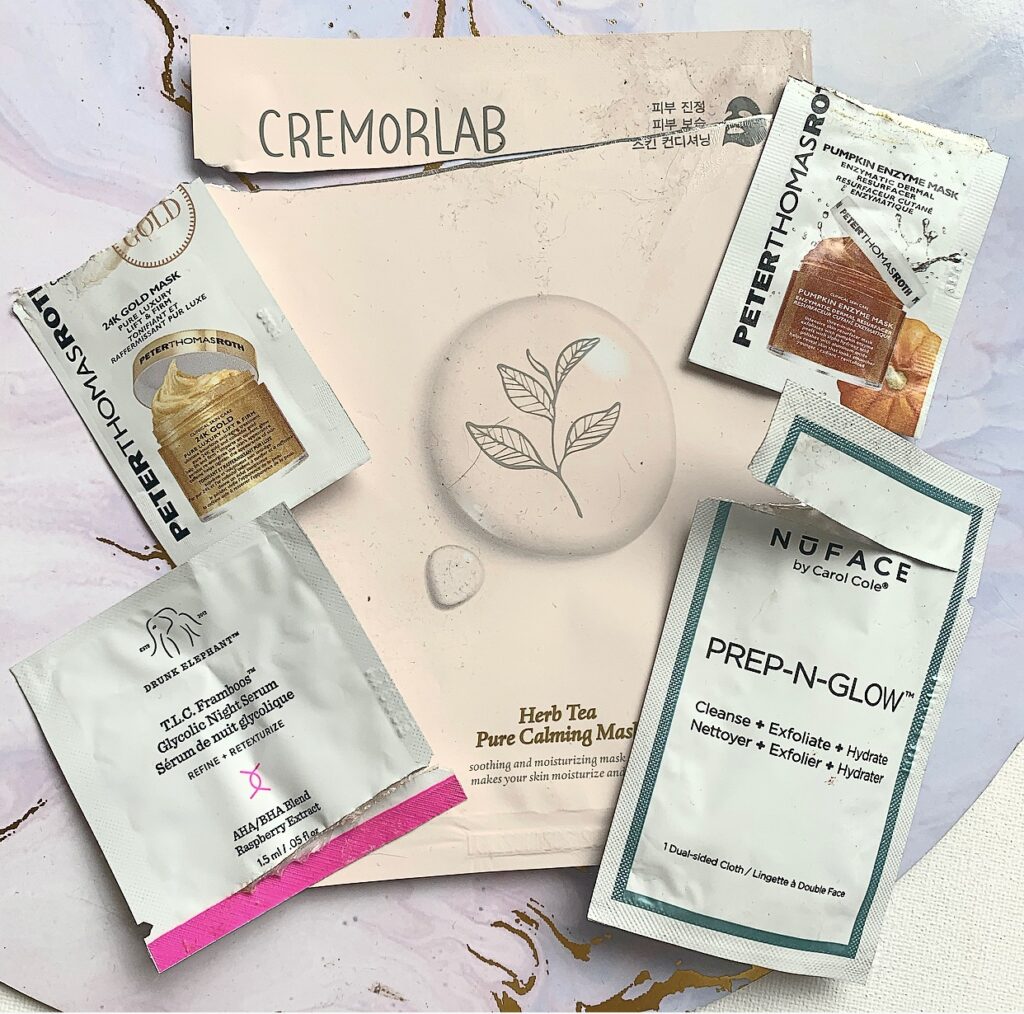 CREMORLAB HERB TEA PURE CALMING MASK – $59.00 for pack of 10
This mask used to be one of my faves but when I used it, I had to take it off really quickly because it was burning my eyes. That concerns me because I never used to have that problem.
DRUNK ELEPHANT T.L.C FRAMBOIS GLYCOLIC NIGHT SERUM – $138.00
This is one of those skincare products that I have always wanted to try if only to see if it's worth the hype. And while a sample won't give me any noticeable difference, it didn't burn or irritate my skin. I have since bought the full size so I'll keep you guys in the loop as to how I do with it
NU FACE PREP-N-GLOW CLEANSING WIPE – $31.00
I always seem to end up with these in my sample stash. I do enjoy using them but I'm not paying $30 for cleasning wipes.
PETER THOMAS ROTH 24K GOLD MASK – $124.00
Another product that has been on my to try list for a while. And again, I feel like it wasn't enough to get an accurate idea of what it can do for my skin. I did like the gold glow though!
PETER THOMAS ROTH PUMPKIN ENZYME MASK – $92.00
This mask however, HOLY SHIT! This stuff is intense. After one use, I noticed a difference in my skin. I will definitely pick this up once its available again.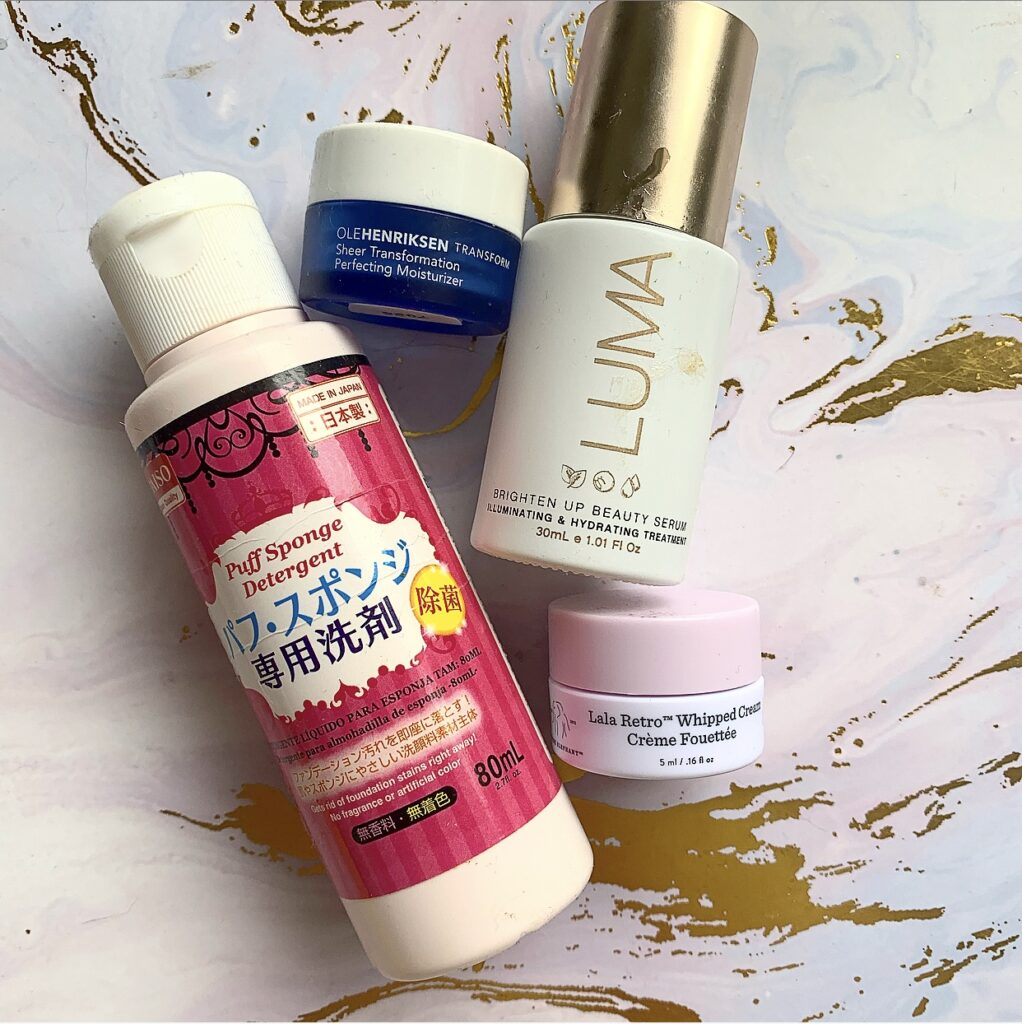 DAISO PUFF SPONGE DETERGENT – $2.80
You already know. I have a ton of back ups in my drawers. And I will always repurchase this!
OLE HENRIKSEN SHEER TRANSFORMATION PERFECTING MOISTURISER – $55.00
One day, I'll actually buy this moisturiser. But until then, I'll keep using any samples of this that I receive because it is a damn good moisturiser.
DRUNK ELEPHANT LALA RETRO WHIPPED CREAM – $92.00
You know what, I didn't hate this. It's slightly heavier than some of the moisturisers I use, but it did leave my skin nice and hydrated. I have a larger sample that I'll be holding on to for the future.
LUMA BEAUTY BRIGHTEN UP BEAUTY SERUM – $39.95
I actually got this as an accident (a mix up with my order) so it took me a while to get around to using it. And it's very nice. A light consistency that soaks into the skin very quickly, adding a lovely glow. I would happily buy this in the future.
And those are my empties for November! Did you finish anything major last month? Let me know in the comments below!
Cheers and love
Emmie xo