OK folks, let's not waste too much time with the intro. October's done, I used stuff up. Let's do this!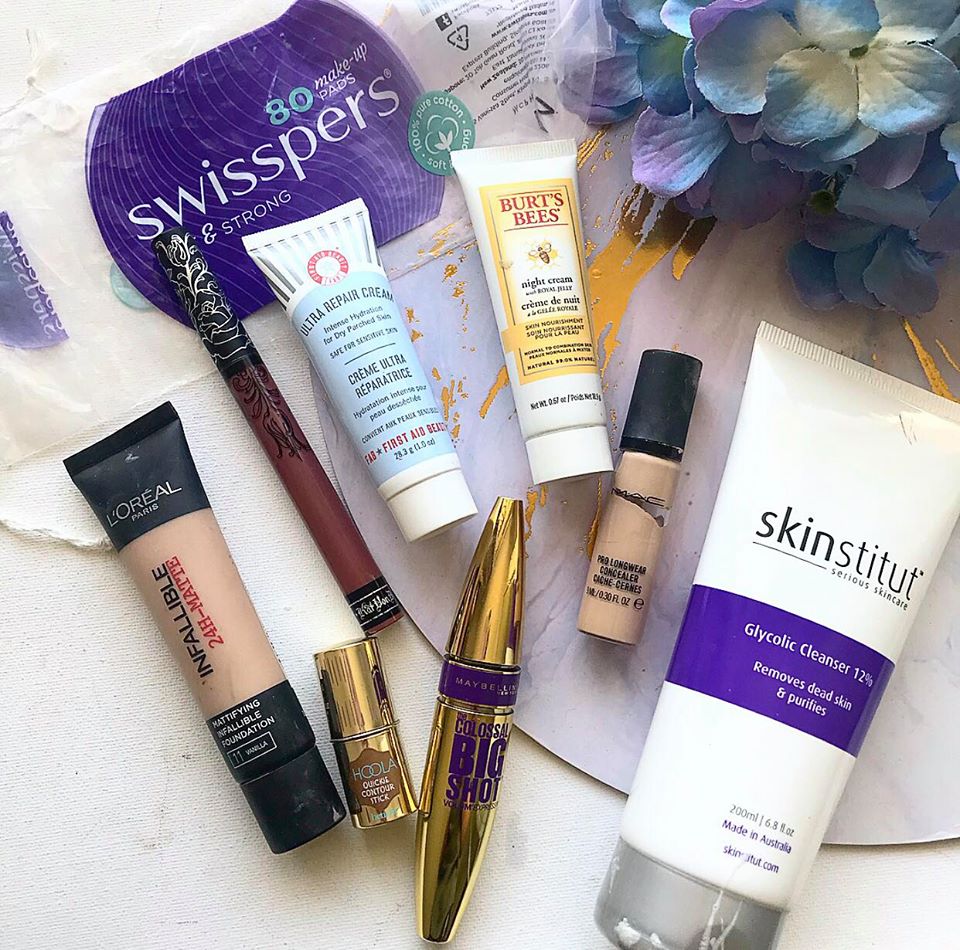 SKINSTITUT GLYCOLIC CLEANSER – $49.00
Still my favourite cleanser. You already know I have another one ready to go!
SWISSPERS MAKE UP PADS – $3.49
I will admit that I use these a lot less than I used to these days. But I still use them to remove my mascara at the end of the day. The Swisspers ones are the best ones because they don't pill up when you use them.
L'OREAL INFALLIBLE PRO MATTE FOUNDATION – $29.95
I genuinely love this foundation. It's one of the best full coverage foundations in the drug store. Unfortunately, this one has gone bad, but I did use most of it up.
MAC PRO LONGWEAR CONCEALER – $42.00
Another regretful declutter. But I've had this one for so long! It has to go. MAC, if you read this, please change the packaging of this concealer! It's such a classic but the glass packaging is just the worst and I don't use it as often as a result.

FIRST AID BEAUTY ULTRA REPAIR CREAM – $47.00
This was actually really good! I used this predominately on my arms during winter as my arms were super dry and flaky and I noticed a huge difference. This is my first experience with First Aid Beauty and it won't be my last.
BURT'S BEE'S NIGHT CREAM with ROYAL JELLY – $39.99
This, however, I didn't like at all. I was initially using it as a night cream for the face, but I found it to be very heavy and I did notice it breaking me out. So I used it up on my arms and even then, I didn't like it. So, this is a pass for me.
KAT VON D EVERLASTING LIQUID LIPSTICK in LOLITA – $30.00
Personal feelings about Kat Von D aside, this is so old and it smells like I really shouldn't be putting it near my mouth. So, off you go!
BENEFIT HOOLA QUICKIE CONTOUR STICK – $49.00
I have a love-hate relationship with this product. It's probably one of the best cream contours I have ever used and it works so well with my skin. My issues is that after a few uses, the stick breaks off and then it becomes difficult to use. I have heard though that this is something Benefit has since fixed (I got this a year ago), so I am interested in trying it again.
MAYBELLINE COLOSSAL BIG SHOT MASCARA – $19.95
Do I even need to say anything? I already have a new one ready to go.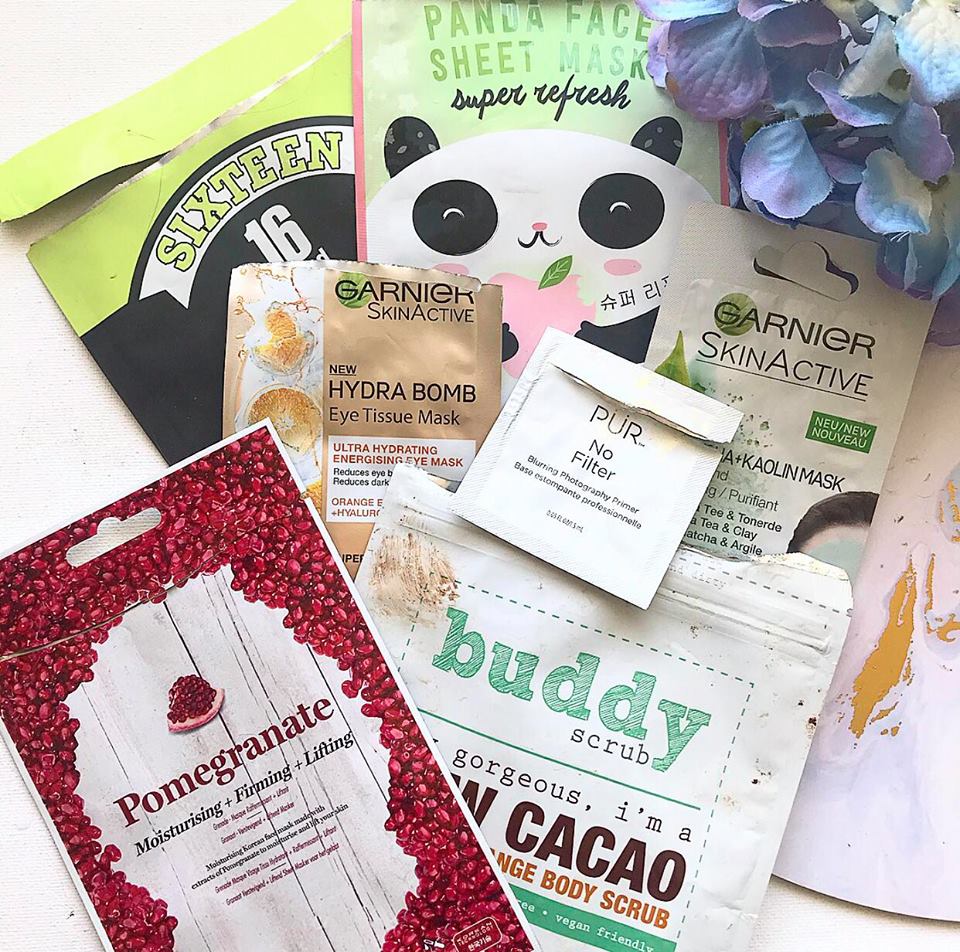 16 BRAND SAGE TEA MASK PACK – $2.00
Now for the sheet masks. First, 16 Brand. I still really love these masks because they make my skin feel amazing and they are so affordable. Definitely buying more.
VITAMASQUES POMEGRANATE MASK – $4.00
Another mask I ended up really liking. It wasn't too saturated with product but it adhered to the face really well. My skin also felt more plump and moisturised afterwards.
JIINJU PANDA FACE SHEET MASK – $5.00
This was fine, I guess.  I remember it being quite a thick sheet mask and a little difficult to maneuver onto my face. The fact that there was an tactful panda face on the mask was a cute touch.
GARNIER HYDRA BOMB EYE TISSUE MASK – $3.99
I used these back I had my cold and I wasn't sleeping very well. They actually did help in slightly depuffing my eyes. Pro tip, keep these in your fridge. Makes such a difference!
PUR NO FILTER BLURRING PHOTOGRAPHY PRIMER – $42.00
I used this way back in he beginning of the month so I barely remember what I think about it. But it is a blurring primer and I tend to like those so I wouldn't be opposed to trying it again.
BUDDY RAW CACAO AND SWEET ORANGE BODY SCRUB – $15.95
I can't find this at Woolworths anymore! I think they stopped selling it. Which is a shame because I still love this so much. I might have to place an order on the Buddy website when I get home.
GARNIER SKIN ACTIVE MATCHA & KAOLIN MASK – $3.99
Another product that I like that has become hard to get my hands on anymore. This is an awesome mask and I wish that Garnier would bring it out in a larger size.
And I'm done! I used up a pretty decent amount of products last month. Let me know what you used up last month down below!
Cheers and love
Emmie xo