I have to say guys, after the total sample chaos of last month, I'm so happy to go back to normal empties this month. Having said that, there are one or two products in this lot that I did use up in September, I just decided to hold them off until now. In any case, let's chat about some empties!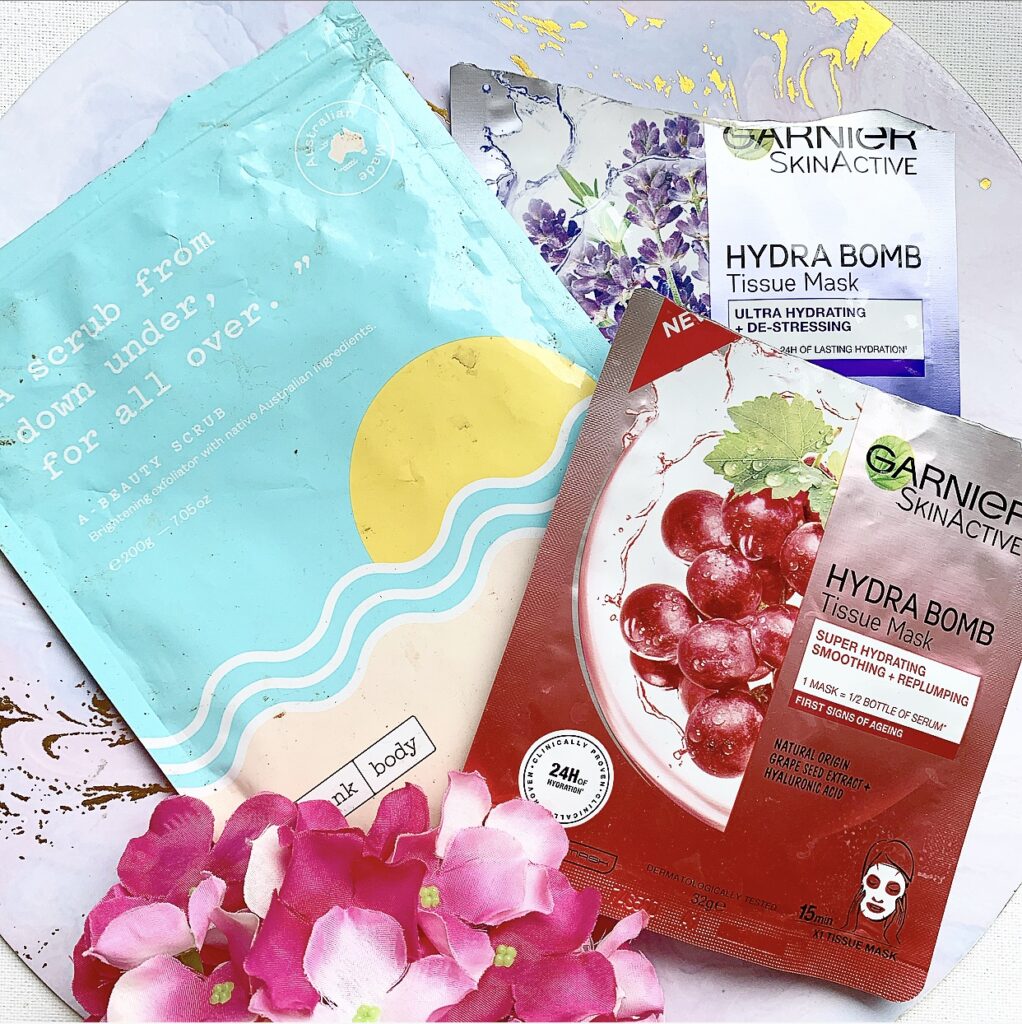 FRANK BODY A BEAUTY SCRUB – $18.95
Truth be told, I'm normally not a huge fan of Frank scrubs. But I really liked this one. It had a lovely, citrusy scent and it left my skin feeling silky smooth. I know that this particular one is limited edition (and it's still available on the Frank Body website) but I'll definitely be picking up more scrubs in the future.
GARNIER HYDRA BOMB TISSUE MASK LAVENDER – $5.99
The Garnier range of sheet masks are usually my go to because they are affordable and they don't irritate my skin. I liked this enough. Especially because the lavender scent wasn't excessively strong
GARNIER HYDRA BOMB TISSUE MASK ANTI AGING – $5.99
Basically, see above. Just change out lavender scent to random, slightly fruity scent.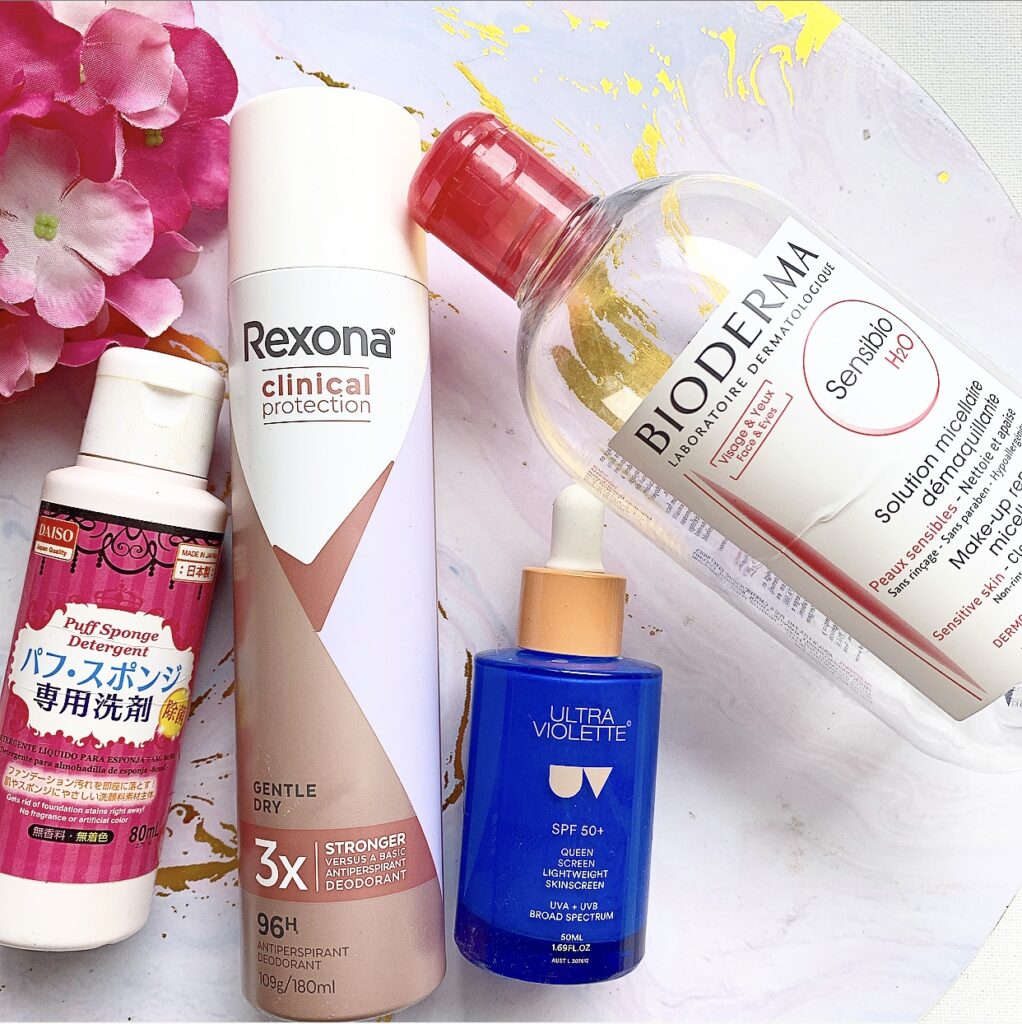 DAISO PUFF SPONGE DETERGENT – $2.80
You already know how I feel about this stuff. I only have a few bottles left now, so I'll be picking up a case while I'm in Brisbane.
REXONA CLINICAL PROTECTION ANTI ANTIPERSPIRANT – $10.00
It's still the best deodorant that I've ever used. If the day ever comes that I find a natural deodorant that works as well as this one does, I'll use that instead (please leave recommendations in the comments!)
ULTRA VIOLETTE QUEEN SCREEN LIGHTWEIGHT SKIN SCREEN – $47.00
This got the full review treatment from me a while back and my thoughts haven't changed. I have heard that they have changed the formula slightly (specifically they have lessened the fragrance). So that'll be something to look out for when I pick this up again.
BIODERMA SENSIBO H20 MICELLE SOULTION – $29.99
Two words. Game Changer! This is now my absolute favourite micellar water and I refuse to use anything else. It leaves my skin refreshed and it doesn't sting my eyes.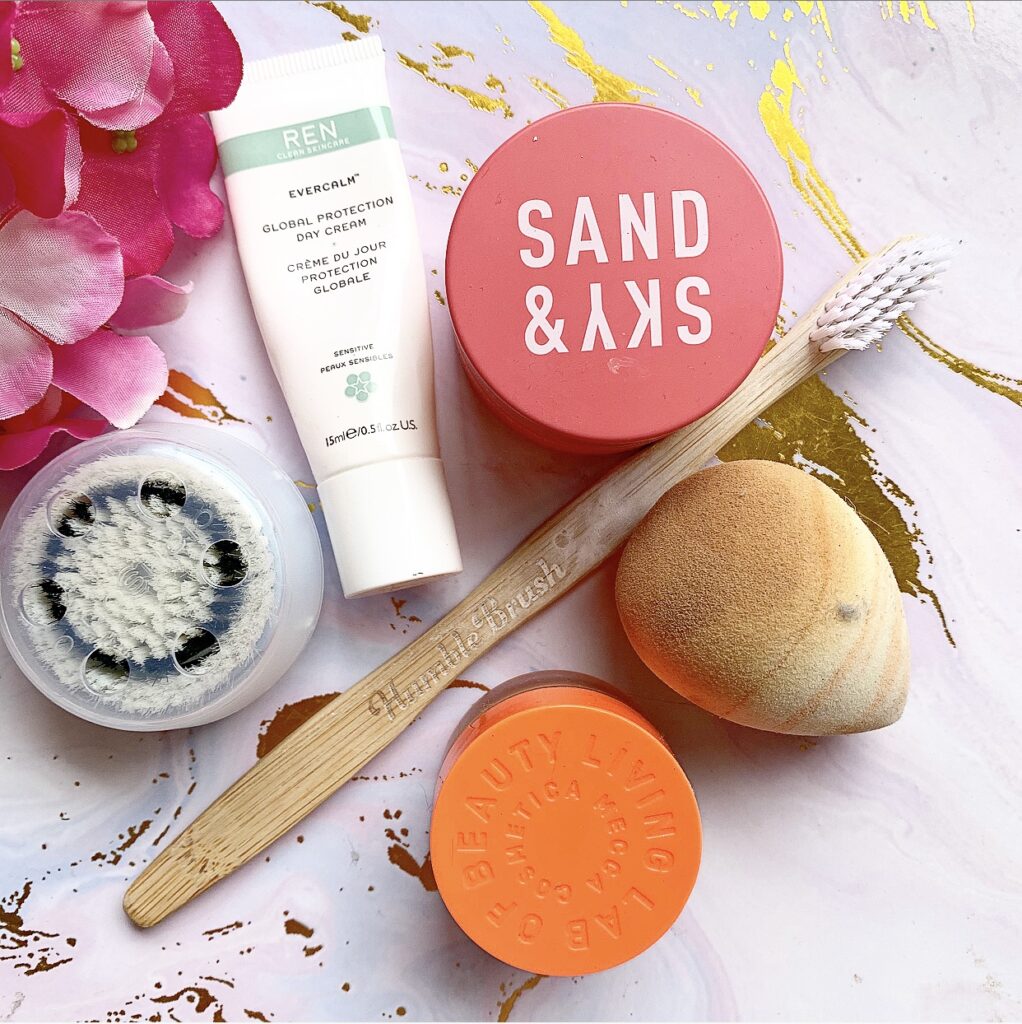 CLARISONIC SENSITIVE SKIN BRUSH HEAD – $35.00
For whatever reason, Adore Beauty doesn't sell the Radiance brush head anymore. So this is the brush head I'll be buying for the foreseeable future.
REN SKINCARE EVERCALM PROTECT DAY CREAM – $67.00
I got this as a Beauty Loop sample. And I gotta say, not a fan. It soaks in fine but I hated the scent of it. Wouldn't purchase.
SAND & SKY PINK CLAY MASK – $69.90
This was the mini that I got from the A-Beauty box a few months back. I still love this mask though. So good if you have acne prone skin.
MECCA COSMETICA LIP DE LUSCIOUS LIP BALM – $28.00
I've had this for now over two years and it's time to say goodbye. I ended up using most of it as a sleeping lip mask. It's a good lip balm but I prefer ones in a squeezy tube or just a tube.
OXX BEAUTY MAKE UP SPONGE $3.00
Do I even need to say anything? Pro tip, make sure you buy the marbled sponges. They are the good ones.
HUMBLE BRUSH BAMBOO TOOTH BRUSH – $5.99
I like to change out my tooth brushes ever 6 months so it's time for this one to go. I will be recycling it in my parent's compost.
And those are my empties! I swear that's all for now. I hope that your day is rad as always. Let me know what you used up last month down below!
Cheers and love
Emmie xo