In the faithful words of Jesse Cox, IT'S GARBAGE DAY! Side note, if you actually get that reference, you're way too cool to be reading my blog.
But enough about that. Spooky Season is done. Christmas is right around the corner. And I have a Mecca box full of empties that I want to chat about. Like last month, there are quite a few samples here. But I finished a few biggies too. So, let's dive into it!
*Em's Note* Some of the products featured were sent in PR. I will note all products with an asterix.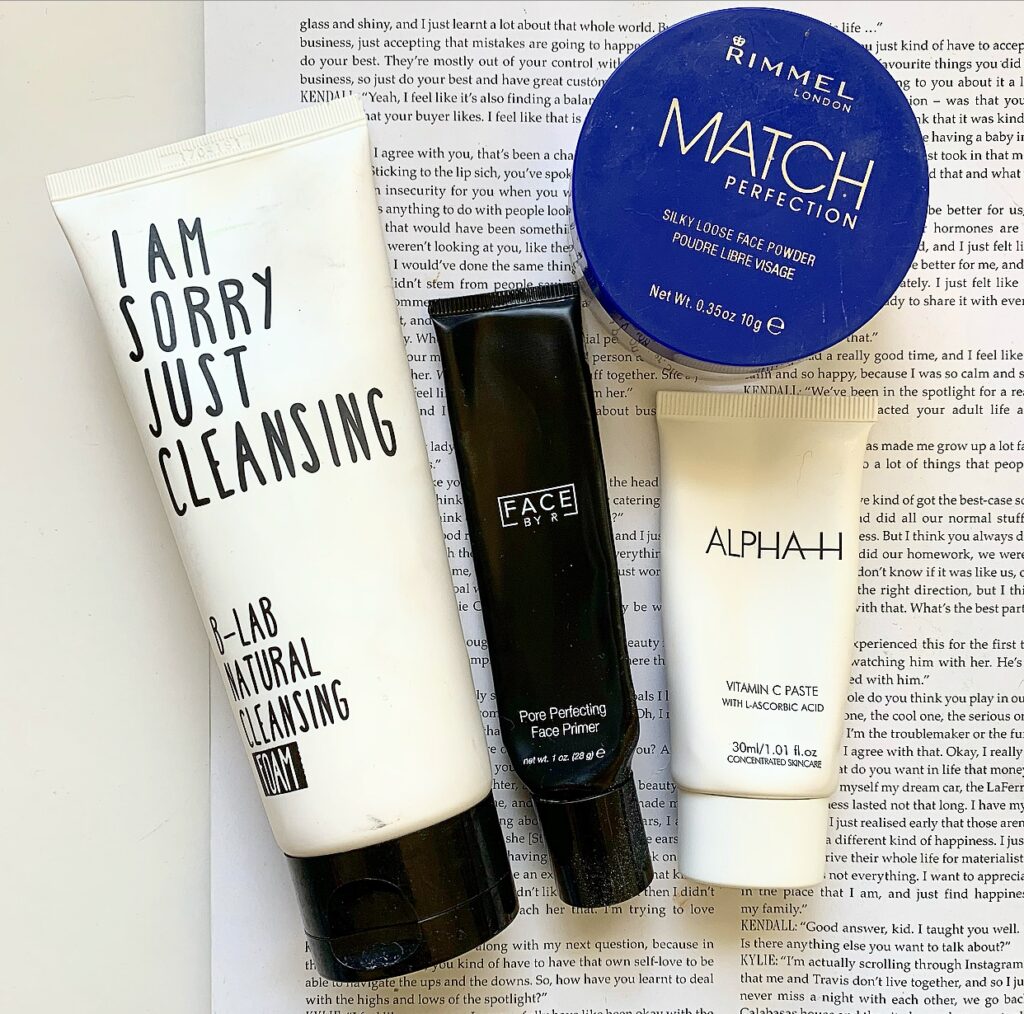 B-LAB I AM SORRY JUST CLEANSING NATURAL CLEANSING FOAM – $26.00
I was gifted this by a friend a few months back. And after having it kick around in my bathroom for a while, I decided to use it up as a body wash. And that wound up being a good call. Because this would have been too stripping for my face. I probably wouldn't buy this, but I'm interested in looking into B-Lab a bit more.
FACE BY R PORE PERFECTING FACE PRIMER – N/A
The first of two Project Pan completions, the Face By R Primer was a beloved one for me. And while I am sad to see it go, it gives me the chance to use something new.
RIMMEL MATCH PERFECTION TRANSPARENT LOOSE FACE POWDER – $15.95
The second Project Pan product that I finished. This was the never ending powder for a while. But I finally finished and I'm so happy!
ALPHA-H VITAMIN C PASTE – $70.00
I had never tried a Vitamin C paste prior to this. But I ended up really enjoying it. It worked well with my HA serum and it soaks into the skin so quickly. I might not immediately repurchase this one, but I am very interested in seeing who else does a product like this.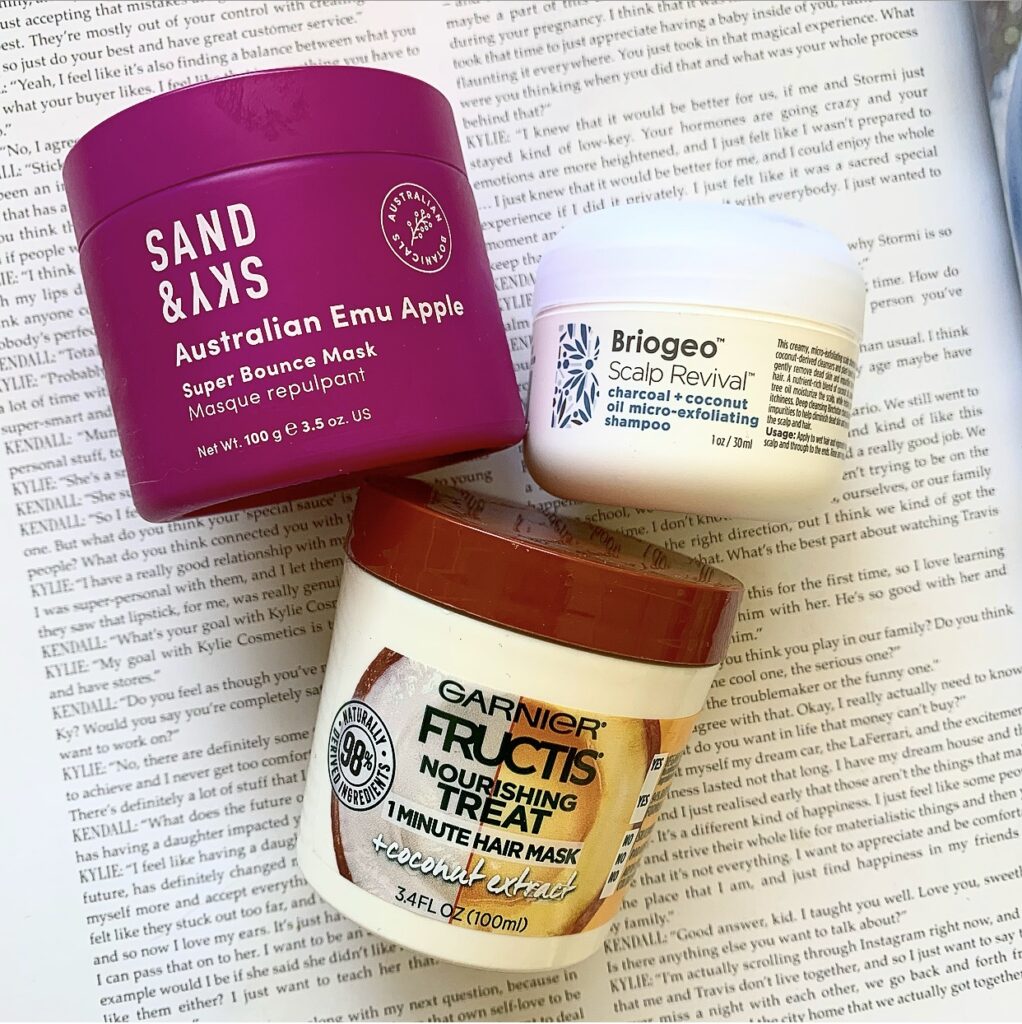 SAND & SKY AUSTRALIAN EMU APPLE SUPER BOUNCE MASK – $93.90
I used this up a week ago and I'm so sad! My skin drank this up and it left it looking glowy and gorgeous. A definite repurchase.
BRIOGEO SCALP REVIVAL SCALP SCRUB SHAMPOO – $67.00
I picked this up while it was on sale at Sephora (Briogeo is now sold at Mecca). And I really enjoyed it! It had a fresh, minty scent. And while it wasn't overly gritty, it left my hair feeling soft and weightless. A repurchase for sure
GARNIER FRUCTIS 1 MINUTE HAIR MASK – $11.99
I had this sitting in my bathroom cupboard for an embarrassingly long time. But I finally got around to using it in October and I ended up liking it a lot. It was a nice, lightly scented hair mask and it left my hair nice and nourished. I want to try more from this range.
GOOD MOLECULES NIACINAMIDE BRIGHTENING TONER – $14.00US
I went through this a lot quicker than I thought I would. I predominately used this at night and while it didn't break me out, I can't say it did much for me at all. Because I have had bad experiences with Beautylish shipping, I probably wouldn't repurchase this.
MAUI MOISTURE SHEA BUTTER SHAMPOO – $21.99
Not gonna lie, I used this up ages ago. So I really don't remember what I think about it.
NEUTROGENA DEEP CLEAN CLEANSING OIL – $18.99
I was never a fan of cleansing oils, but I really loved this one. It broke down all of my makeup without irritating my eyes. It usually pops up on sale so I might repurchase it then.
LOVE BEAUTY AND PLANET BODY WASH WITH TEA TREE AND VETIVER* – $10.97
This took me forever to get through! But it was a lovely body wash and I might pick it up if I saw it on sale.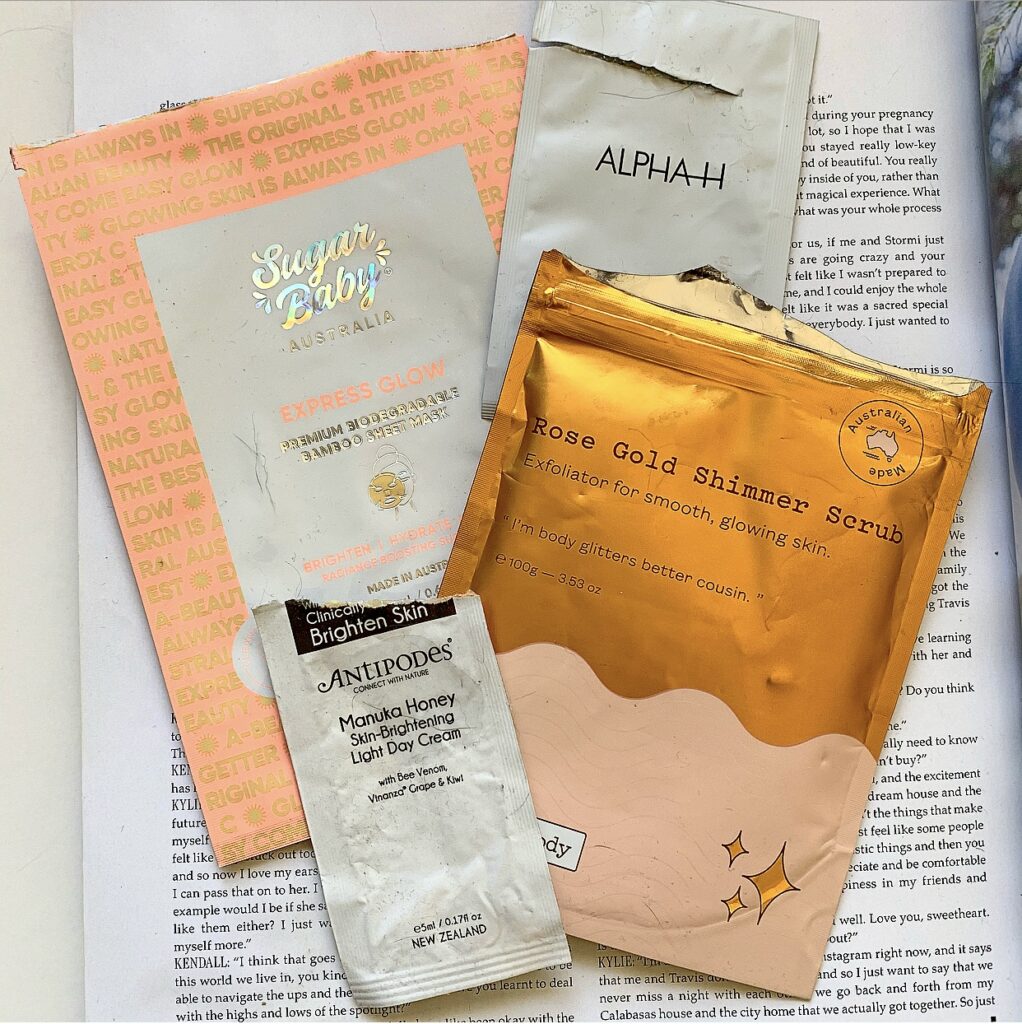 SUGAR BABY BEAUTY EXPRESS GLOW BRIGHTENING FACE MASK – $9.00
I got sent a bunch of these and I really love them so far. I used this one in the morning and my skin soaked it right up. I also noticed that my makeup went on really nicely after using this. I will pick up more of these.
ALPHA-H MICRO CLEANSE SUPER SCRUB – $42.46
I sadly don't remember what I think about this. I used it right at the start of the month.
ANTIPODES MANUKA HONEY SKIN BRIGHTENING LIGHT DAY CREAM – $59.00
Now this, I remember. It reeked of baby powder and it balled up on my face. A strong no.
FRANK BODY ROSE GOLD SHIMMER SCRUB – Limited Edition
This was from holiday last year. So sadly, it's no longer available. But this was so fun to use! It gave my skin a shimmery glow and I felt so fancy whenever I used this. If I had one gripe, it did smell really weird. Am I alone with this? Let me know!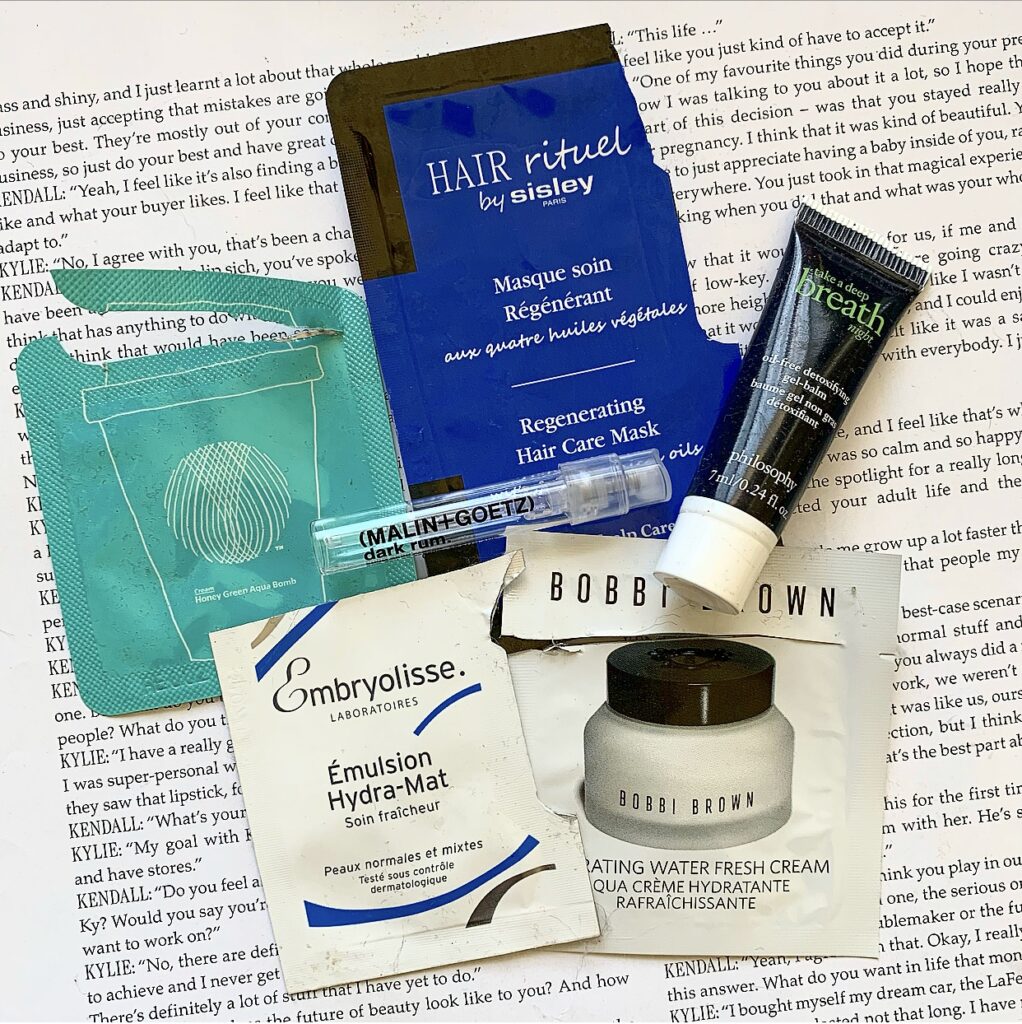 HARU HARU WONDER HONEY GREEN AQUA BOMB CREAM – $36.00
Out of all of the HaruHaru moisturisers I've tried, this one has been my favourite. Very light and it smelled lovely.
HAIR RITUAL BY SISLEY REGENERATING HAIR CARE MASK – $130.00
For $130, this needed to do a lot more than it did. Which was a whole lotta not much.
EMBRYOLISSE HYDRA-CREME LEGERE – $31.25
Same as last month. It's fine.
MALIN + GOTEZ DARK RUM EDP – $152.00
My favourite winter fragrance. I will own this one day.
PHILOSOPHY TAKE A DEEP BREATH NIGHT DETOXIFYING GEL BALM – $75.00
Now this, I enjoyed quite a bit. It soaked into the skin so nicely and it wasn't super strongly fragranced. I might look into this when I don't have a pantry full of moisturisers.
BOBBI BROWN HYDRATING WATER FRESH CREAM – $88.00
LOVE THIS! See above!
And those are my October empties! Another big one for me and I'm super stoked to have two Project Pan products in here. What major things did you finish in October? Let me know down below.
Cheers and love
Emmie xo