And now on to the second bit of September business, my empties! I didn't go through as many products as previous months, but there are definitely a few things that I have had for a while that I'm happy to be done with. So, lets dive in!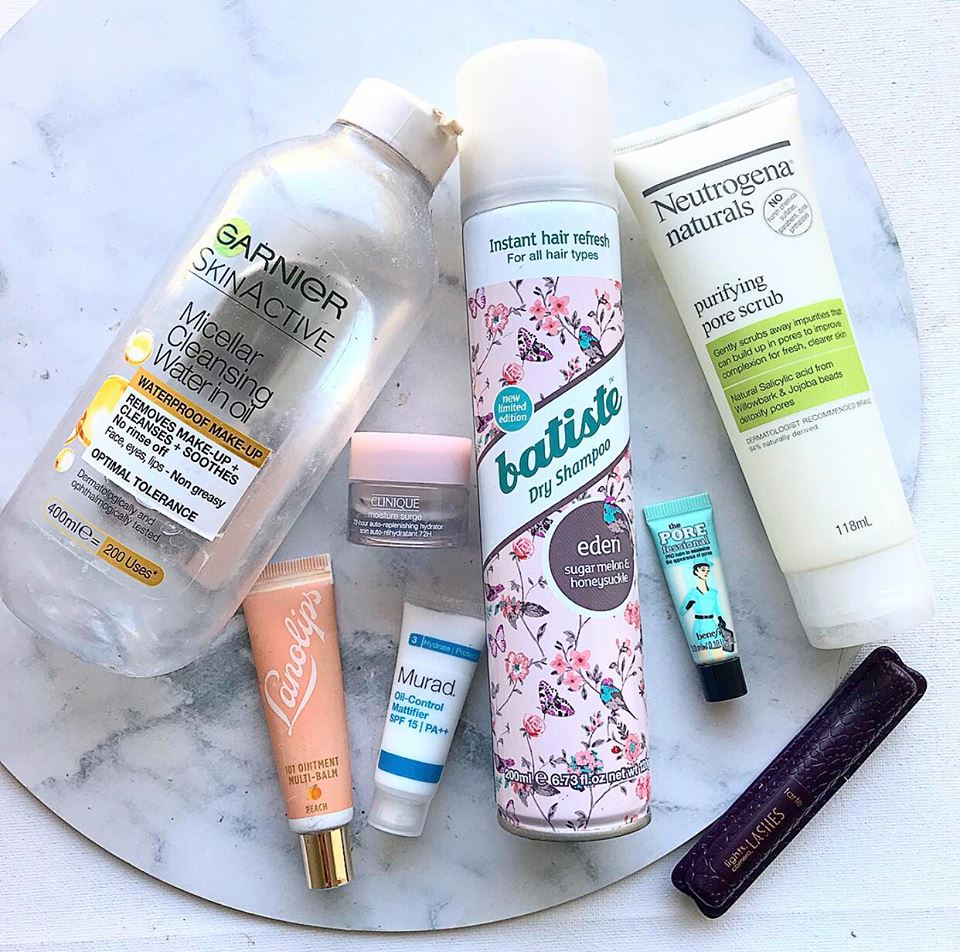 GARNIER MICELLAR CLEANSING WATER IN OIL – $14.99
I do love the Garnier range of Micellar Water (I have a new one ready to go). But this one burned my eyes whenever I used it to remove mascara. Also, the scent of this one is really strong. I think I'll just stick to the regular Micellar Waters in this range.

BATISTE EDEN DRY SHAMPOO – $9.99
I love Batiste Dry Shampoo and I usually have 3-4 cans of it on hand at any one time. This wasn't my favourite scent, but it still did the job and I would repurchase it in the future.
NEUTROGENA NATURALS PURIFYING PORE SCRUB – $14.99
When I received this in my BellaBox, I mentioned that I wasn't a huge fan of this scrub. Now having finished it, I can happily say that I liked it a lot better this time around. And while I wouldn't necessarily rush out and buy it, I certainly wouldn't say no to it in the future.
LANOLIPS 101 OINTMENT in PEACH – $14.99
I love this stuff and I would happily buy this again in a heartbeat. When I don't have 100 other lip balms to get through.
CLINIQUE MOISTURE SURGE 72hr AUTO REPLNISHING HYDRATOR – $60.00
Still love this moisturiser to bits. But I will say that I went through this sample very quickly. Luckily, I already have a full size as backup.
TARTE LIGHTS, CAMERA, LASHES MASCARA – $29.00
This mascara is fine and I will happily use it. I just prefer getting it in gift packs as opposed to buying it outright.
BENEFIT POREFESSIONAL FACE PRIMER – $23.00
One of my favourite pore filling primers. I usually buy the minis though because I only need a little bit to cover my face. Highly recommend, especially if you have oily or aging skin.
MURAD OIL CONTROL MATTIFIER SPF15 – $70.00
Oh boy, this was such a fail for me. It made my skin feel really uncomfortable and chalky. It also definitely broke me out because my skin was doing pretty well before I introduced this into my routine. I do not recommend this but I'm still willing to try other Murad products.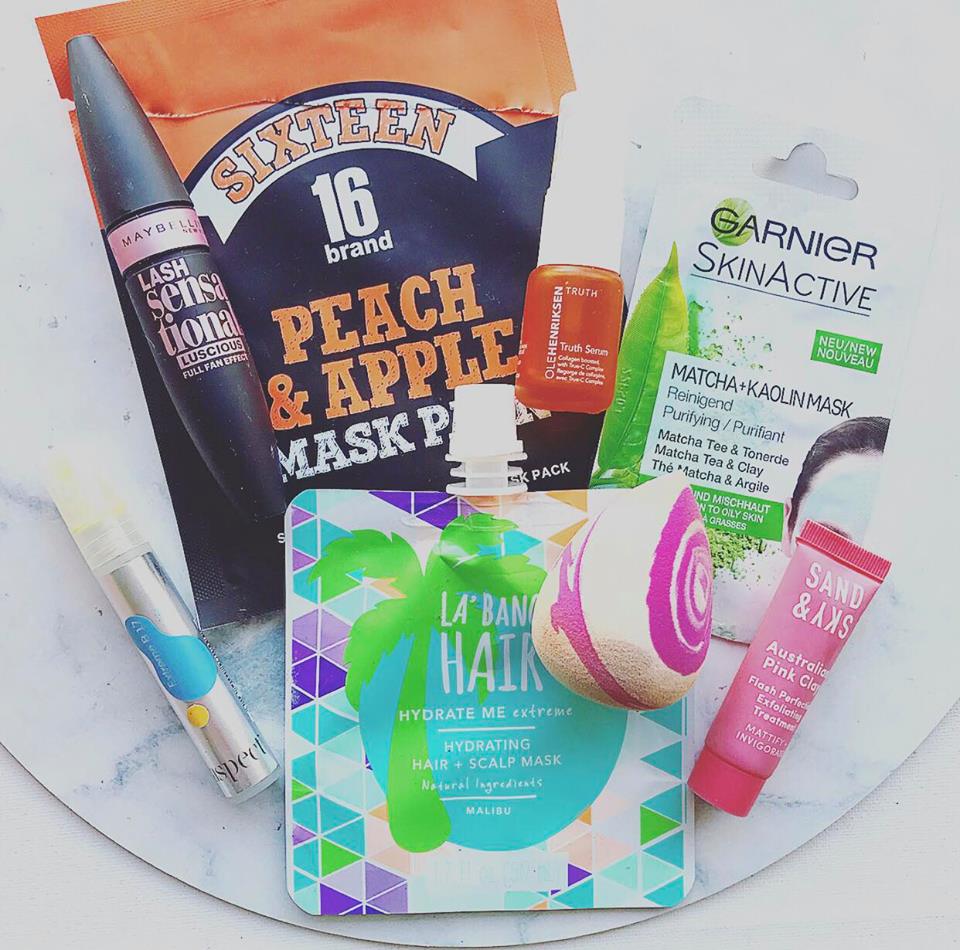 16 BRAND PEACH AND APPLE MASK PACK – $2.00
These sheet masks are $2!!! And they are pretty awesome to boot! I used this and my skin felt incredible afterwards. I'm buying 20 of these when I'm on holidays!
LA'BANG BODY HYDRATE ME HAIR TREATMENT in MALIBU – $18.00
Another regretful fail for me. I used this probably once and it made my hair feel greasy and heavy. I did intend on trying it again, but the lid cracked and it proceeded to leak all over my bathroom cupboard. So yeah, not too wild on this one.
GARNIER SKIN ACTIVE MATCHA AND KAOLIN MASK – $3.99
Still love these masks. It especially came in handy when I was breaking out. Already have a spare in the bathroom.
MAYBELLINE LASH SENSATIONAL LUSCIOUS MASCARA – $21.99
I liked this mascara a lot. I would purchase it again, but only if I can get it on sale.
OXX BEAUTY SPONGE – $3.00
One of the the most underrated makeup sponges out there! These are so freaking good and so affordable! Yes, I have spares. Many, many spares.
OLE HENRIKSEN TRUTH SERUM – $68.00
Another repeat empty. It's still my favourite Vitamin C serum. Will repurchase.
SAND AND SKY FLASH PERFECTION EXFOLIATING TREATMENT – $59.90
I have been wanting to get my hands on this for a long time and I was not disappointed. I noticed a difference in my skin from the first use and I will definitely be buying the full size in the future.
ASPECT EXTREME B17 – $129.80
Have you ever had a bite of Vegemite toast and then washed it down with orange juice? That taste is precisely what this smelled like to me. The strange smell, coupled with the lack of difference in my skin after a month of use (it was a very generously sized sample) means I'm probably not going to be stumping up the $130 to buy the full size anytime soon.
And those are my September Empties! Let me know what you finished up last month down below!
Cheers and love
Emmie xo