And it's empties time once again. This time however, there is a twist! For the month of September, I took part in the September Samples Challenge, which was created by fellow blogger Amy over at Bottled Beauty (you can find her here). The idea being that we either used up one sample product per day or simply used up as many samples as we can throughout the month. Because I have no chill, I went with the latter.
Now, I loved the idea of this challenge. Lord knows I had way too many samples when I started the challenge and it was high time that I went through as many as I could. I didn't use up all of my sample collection (I held a few skincare minis back for my upcoming holiday). But I'm dang happy with the amount I went through and I definitely discovered a few things that I want to pick up the full size of. In fact, I burned through so many samples that I'm going to break this into two parts. Part one will be single use sachets. And part two (which will be up Friday) will be more of the deluxe samples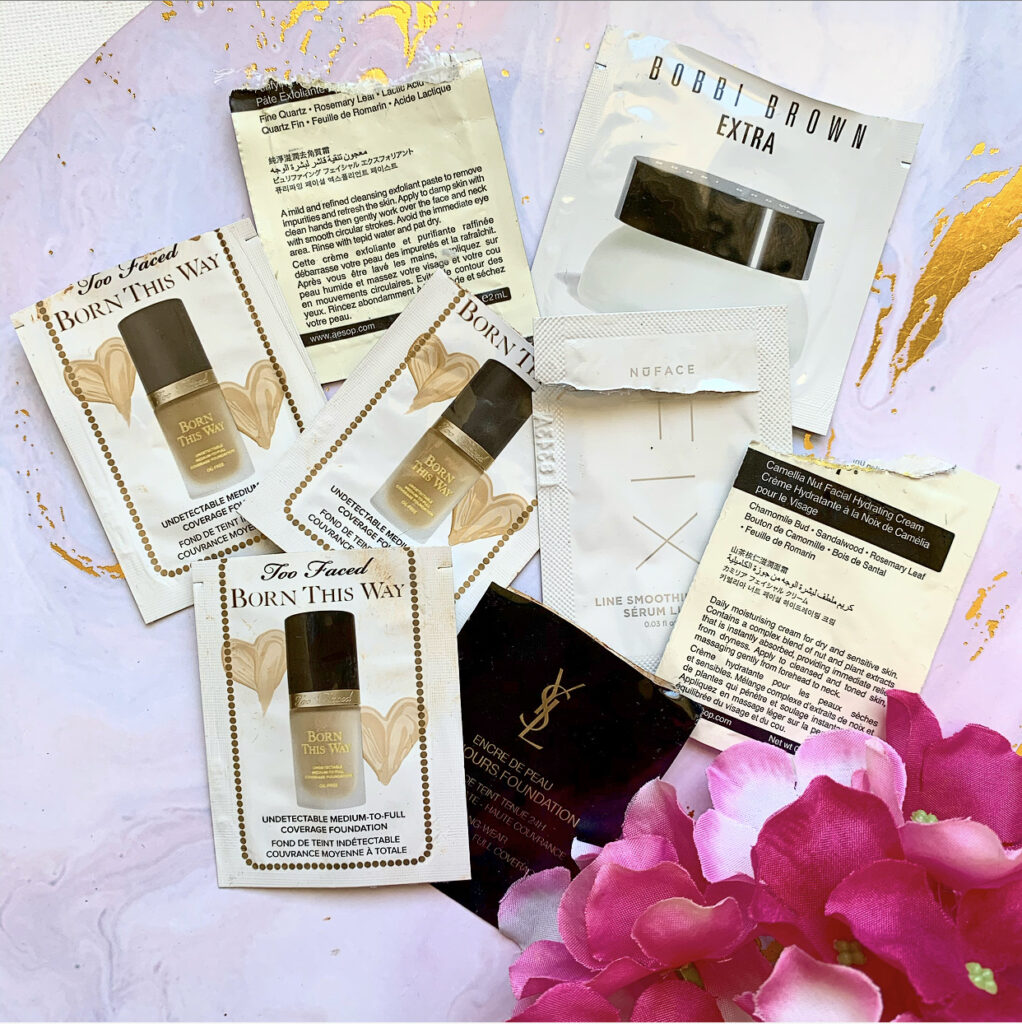 AESOP PURIFYING FACIAL EXFOLIANT PASTE – $60.00
Not too bad. I'm personally not a huge fan of physical exfoliants so I might give this a skip but it did leave my skin nice and smooth
AESOP CAMELLIA NUT FACIAL HYDRATING CREAM – $80.00
This one I actually liked a liot. It was thick and hydrating, without feeling heavy. I'll keep this one in mind should I ever need a new moisturiser.
BOBBI BROWN EXTRA REPAIR MOISTURE CREAM – $148.00
Out of the three Bobbi Brown face products I tried this month, this is the one I liked the least. I found the scent, while natural, to be super strong and I didn't like it at all
YSL ALL HOURS FULL COVERAGE MATTE FOUNDATION – $89.00
Wow, this was really good! I can definitely see why everyone like this foundation. I'll definitely grab another sample in a slightly lighter shade (this was B30 – Almond) just to make sure before I splurge on the full size.
TOO FACED BORN THIS WAY FOUNDATION – $60.00
I used up three samples of this over the month. While the coverage was nice and the lasting power was fine, all three shades were super orange. Even Vanilla was bordering on too dark for me! I know that they have improved the shade range of this foundation recently so hopefully one of the shades matches me a little better.
NUFACE FIX LINE SMOOTHING SERUM – $73.00
It's a serum sample. I have nothing else to say.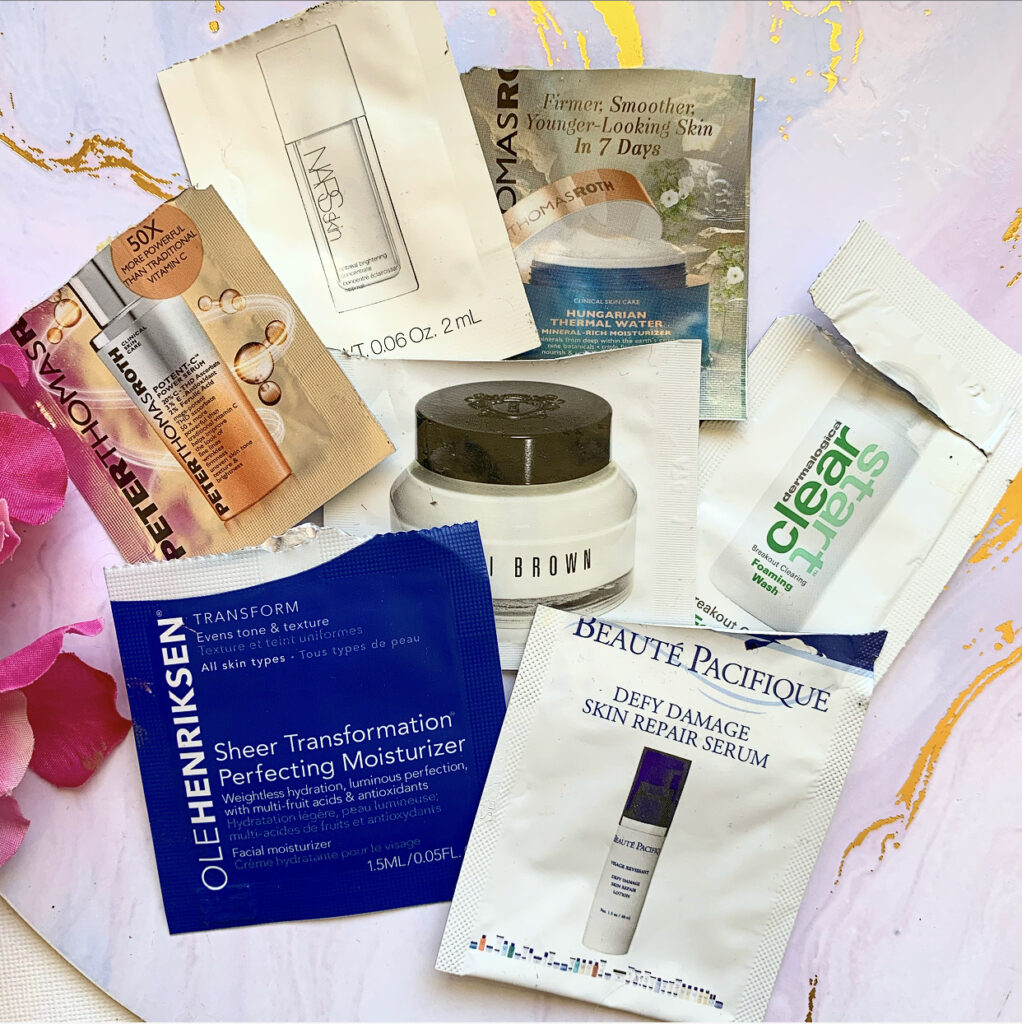 NARS OPTIMAL BRIGHTENING CONCENTRATE – $113.00
Guys, this is basically Strobe Cream. Buy that instead.
DERMALOGICA BREAKOUT CLEARING FOAMING WASH – $29.00
Despite the fact that I usually don't go for foaming cleansers, this I genuinely enjoyed. And it's not too expensive either as far as higher end cleansers go.
BOBBI BROWN HYDRATING FACE CREAM – $88.00
Meh, this was just ok. Nothing special.
BEAUTE PACIFIQUE DEFY DAMAGE SKIN REPAIR SERUM – $80.00
I've heard good buzz about Beaute Pacifique and was excited to try this out for myself. I liked it enough and I'm keeping it it mind for the future when I'm in the market for a new serum.
OLE HENRIKSEN SHEER TRANSFORMATION PERFECTING MOISTURISER – $54.00
Love this. Total win for me. I still have a deluxe sample that I'm saving for my holiday.
PETER THOMAS ROTH HUNGARIAN THERMAL WATER MINERAL RICH MOISTURISER – $90.00
This I also remember smelling really strong. It did leave my skin hydrated though.
PETER THOMAS ROTH POTENT-C POWER SERUM – $148.00
I have had my eye on this serum for ages so I was delighted to try it out. Not enough of a sample to get a feel for it but it didn't burn or irritate my skin.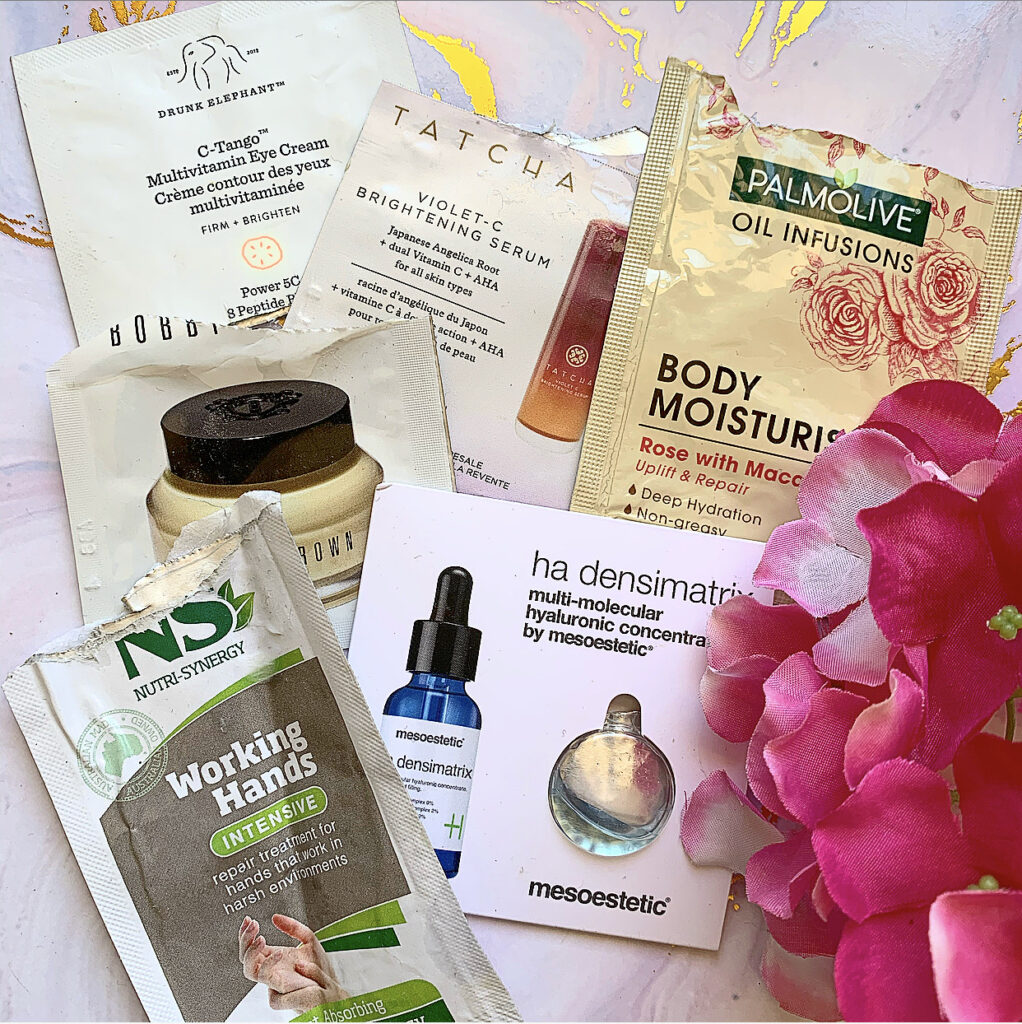 MESOESTETIC HA DENSIMATRIX – $149.00
At $149, I'll stick to The Ordinary's Hyaluronic Acid. I know this is super fancy, but no.
DRUNK ELEPHANT C-TANGO MULTIVTIAMIN EYE CREAM – $98.00
I've gone through a sample of this already and my opinion hasn't changed. It's good, but the Ole Henriksen eye cream is almost half the price so get that one instead.
TATCHA VIOLET C BRIGHTENING SERUM – $135.00
Another Vitamin C serum that is now on the list for me to pick up one day. Didn't irritate the skin and soaked in very quickly
BOBBI BROWN VITAMIN ENRICHED FACE BASE – $88.00
Ok, fine. I like this a lot as a primer. I just hate the scent. Reminds me of lemon scented rubber gloves.
PALMOLIVE BODY MOISTURISER – $5.00
Normally I'm not a fan of rose scented things. But this was really good! I got a lot out of the sample too so this went really far.
PLUNKETT'S WORKING HANDS – $11.95
I let my brother use this when he was having some issues with sore, dry hands. He has since bought a bottle for work so I'm counting this as a win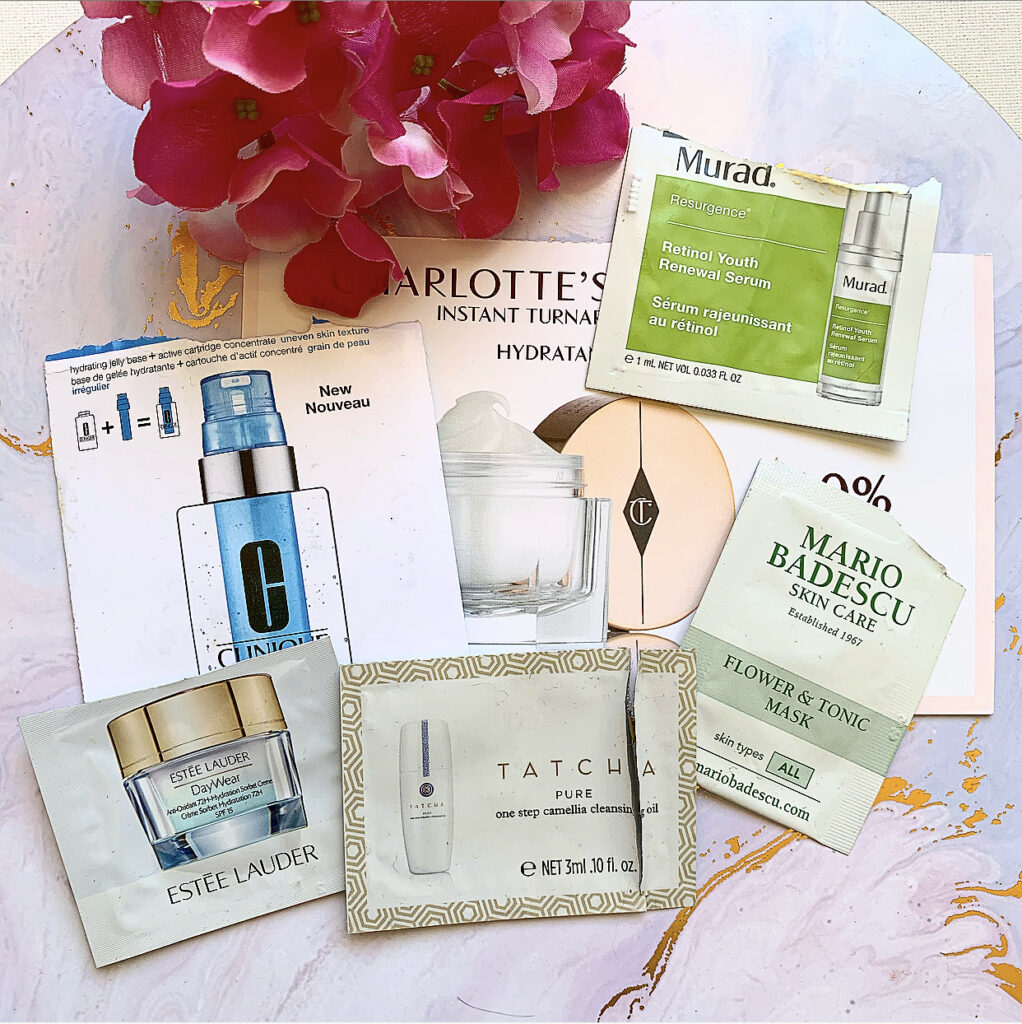 TATCHA ONE STEP CAMELLIA CLEANSING OIL – $73.00
I'm conflicted on this one. It does a good job but I still prefer a balm cleanser for my first step.
MARIO BADESCU FLOWER AND TONIC MASK – $18.00
This I didn't enjoy. Felt chalky and dry on my skin. Also, the scent was very unpleasant. Will not be buying.
ESTEE LAUDER DAY WEAR ANTIOXIDANT 72HR HYDRATION SORBET CREME – $75.00
This was rather lovely. Left me very hydrated. Another potential new moisturiser in my future!
CLINIQUE ID: MOISTURISER + CONCENTRATE FOR PORES AND UNEVEN TEXTURE – $65.00
I've used a deluxe mini of the moisturiser in the past and I didn't like it then. Still don't like it now. Though, I do like the idea of the concentrate cartridge.
MURAD RESURGANCE RETINOL YOUTH RENEWAL SERUM – $138.00
I had heard good reviews of this one. It might be a bit too strong for me though as it did upset my skin a little when I tried it.
CHARLOTTE TILBURY CHARLOTTE'S MAGIC CREAM – $125.00 DAAAANG! They got the name of this one right. I really didn't want to like this but I adore it! And when the time comes, this will be the first new moisturiser I pick up.
And that's it for part one! Stay tuned for part two where I'll do a deep dive on the deluxe samples I used up. And let me know if you took part in the September Sample Challenge.
Cheers and love
Emmie xo