And we are back with part 2 of my September empties! These will predominately be my more deluxe samples that were more than just 1-2 uses. And here is where I definitely discovered a few new faves. So, let's dive right on in!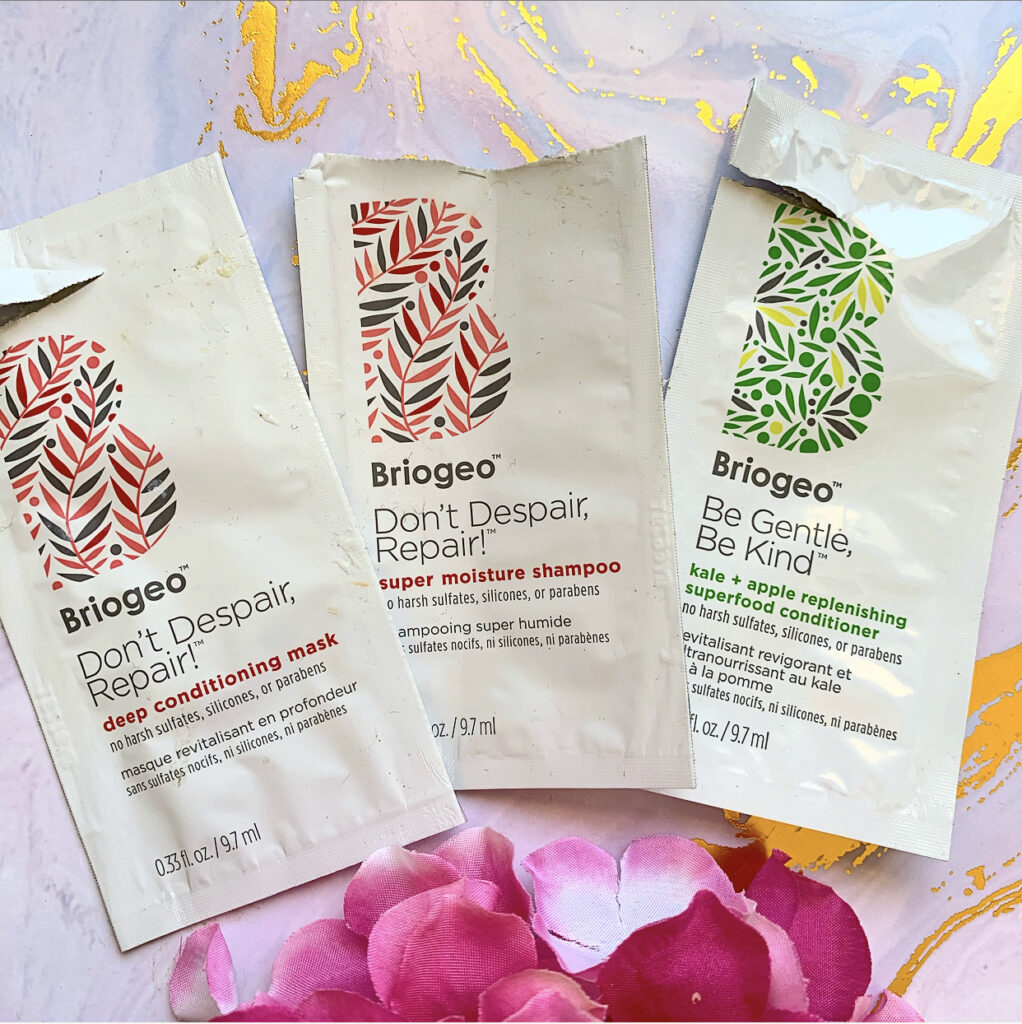 BRIOGEO DON'T DESPAIR, REPAIR SUPER MOISTURE SHAMPOO – $52.00
I genuinely enjoyed this shampoo. It left my hair clean without feeling stripped and I managed to get 3-4 days out of it before I had to wash it again.
BRIOGEO DON'T DESPAIR, REPAIR DEEP CONDITIONING MASK – $67.00
This stuff is where it's at! This left my hair so shiny and smooth. I would definitely consider grabbing this in the future.
BRIOGEO BE KIND, BE GENTLE KALE & APPLE REPLENISHING SUPERFOOD CONDITIONER – $46.00
I lent my mum this sample (there was shampoo too but she lost the sachet). Despite saying that it made her hair smell really nice, she wasn't a fan.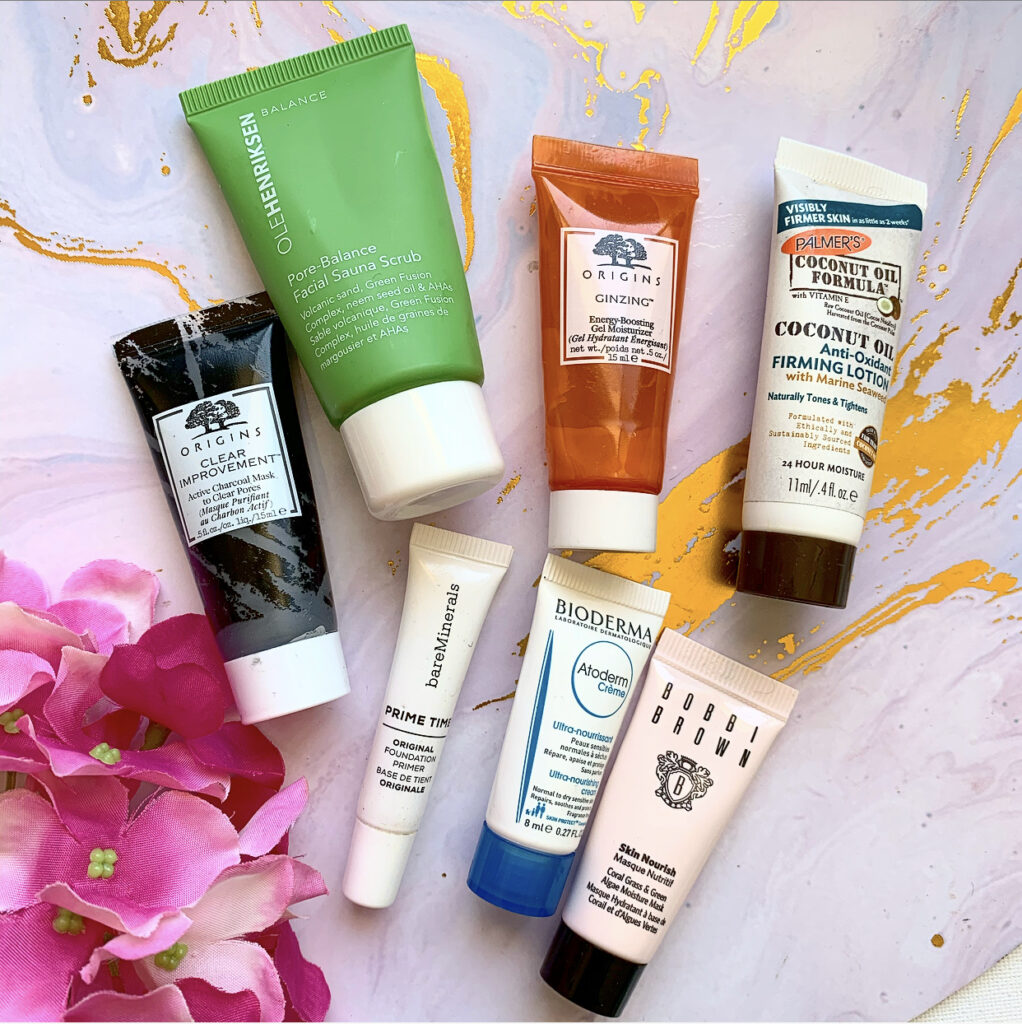 BOBBI BROWN SKIN NOURISH MASK – $78.00
As far as sleeping masks go, this was really good! It had more of a moisturiser style texture and it soaked into my skin really quickly. If I ever spotted this on sale, I'd grab it.
BIODERMA ATODERM CREME – $30.99
It was a body moisturiser. I'm not picky when it comes to those. Bit pricey though.
BARE MINERALS PRIME TIME ORIGINAL FOUNDATION PRIMER – $38.00
My only declutter. I hated this! I'm normally ok with silicone based primers, but this was so slippery. I couldn't work with it.
ORIGINS CLEAR IMPROVEMENT ACTIVE CHARCOAL MASK – $41.00
I went through a tube or two of this back in my mid 20's and was happy to use it again. Probably won't repurchase though because my skin has been behaving itself as of late.
OLE HENRIKSEN PORE-BALANCE FACIAL SAUNA SCRUB – $38.00
Like I mentioned in part one, I'm not usually a fan of physical exfoliants. Having said that, I can see why people like this one. I won't purchase it though because the scent really bugged me (not a fan of Neem oil). But I'll happily recommend it to people who like this sort of thing.
ORIGINS GINZING ENERGY BOOSTING GEL MOISTURISER – $45.00
Another old fave that I would happily repurchase and recommend.
PALMERS ANTI-OXIDANT FIRMING LOTION – $9.99
Now this, I liked! It had almost like a gel like consistency so it didn't take long to soak in. I would pick this up!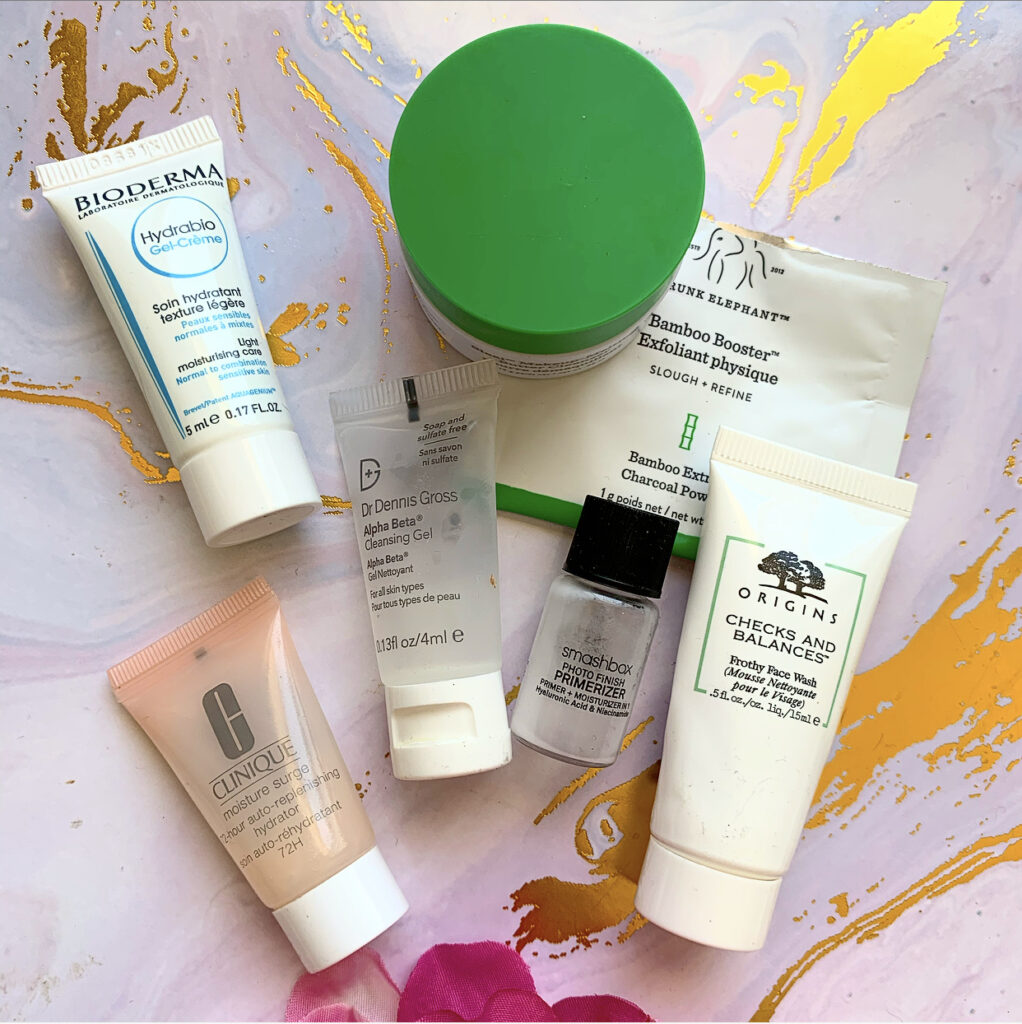 DRUNK ELEPHANT SLAAI MAKEUP MELTING BUTTER CLEANSER – $52.00
Ooooh, this is tricky. As far as balm cleansers go, I will say it's really good. But I did find that my TTDO Balm from Clinique did a better overall job. I would buy the full size of this just to give it another shot.
BIODERMA LIGHT CREAM – $42.99
Didn't realise how expensive this was until I looked it up. Pass.
DR DENNIS GROSS ALPHA BETA CLEANSING GEL – $58.00
This was just ok. It did the job it needed to do. I have another mini of this that I'm saving for my trip.
SMASHBOX PHOTO FINISH PRIMERIZER – $64.00
Now this I loved! Hydrating, but with a hint of tackiness to help my foundation adhere. I definitely recommend.
CLINIQUE MOISTURE SURGE 72 HR AUTO REPLENISHING HYDRATOR – $65.00
I've been through 3 full sized tubs of this over the years and I still love it now.
ORIGINS CHECKS AND BALANCES FROTHY FACE WASH – $36.00
A new discovery for me. I adored the zingy scent of this and I especially loved the way my skin felt after using. This is another one for the 'will eventually pick up' pile.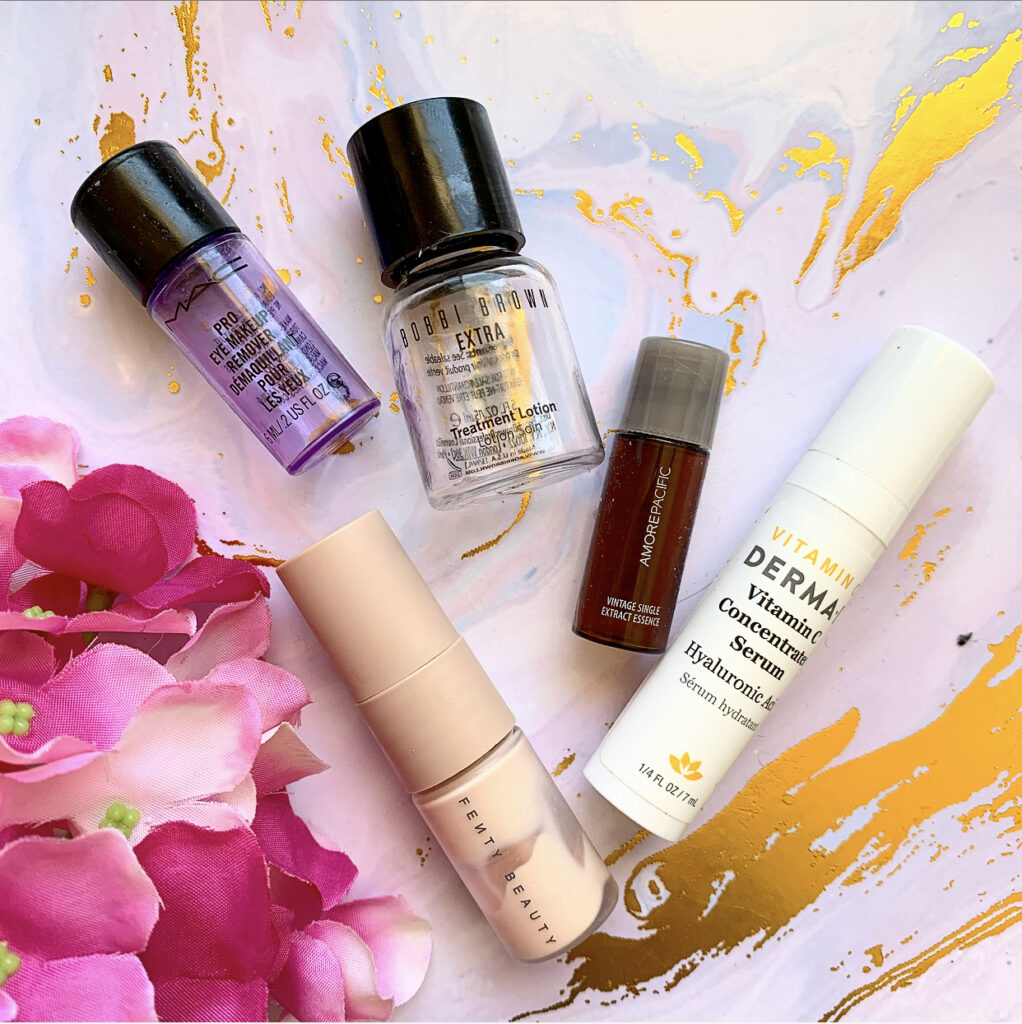 MAC COSMETICS PRO EYE MAKEUP REMOVER – DISCONTINUED
Man, this stuff burned my eyes when I used it! Did the job though.
BOBBI BROWN EXTRA TREATMENT LOTION – $92.00
You know, I used this stuff for pretty much the entire month and I'm still not sure what it actually does. If you've used it and like it, let me know!
FENTY BEAUTY PRO'FILTR INSTANT RETOUCH PRIMER – $46.00
I didn't expect to like this as much I did. I loved how this felt on the skin and it worked really well with all of the foundations I used it with. Will absolutely pick up the full size.
DERMA E VITAMIN C CONCENTRATE SERUM – $34.95
As far as drugstore Vitamin C serums go, this was good! I did begin to notice a difference in my skin as I was using it. I'll keep this in mind in the future.
AMORE PACIFIC VINTAGE SINGLE EXTRACT ESSENCE- $224.00
I mentioned this earlier, but I don't google prices of samples until I do posts like these. Now that I know how much this stuff was, I deeply regret accidentally knocking the bottle over and losing like a third of it down the drain. Oh yeah, also not purchasing!
AND I'M DONE! That was too many samples but I'm so happy that they are now out of my collection. I hope you have a fabulous weekend! Let me know what you'll be getting up to in the comments.
Cheers and love
Emmie xo