Happy Friday everyone!
I'm back with part two of my Brisbane haul. As previously mentioned, part two is devoted to my drugstore/more affordable purchases. So, if you want to know what I grabbed, just keep reading!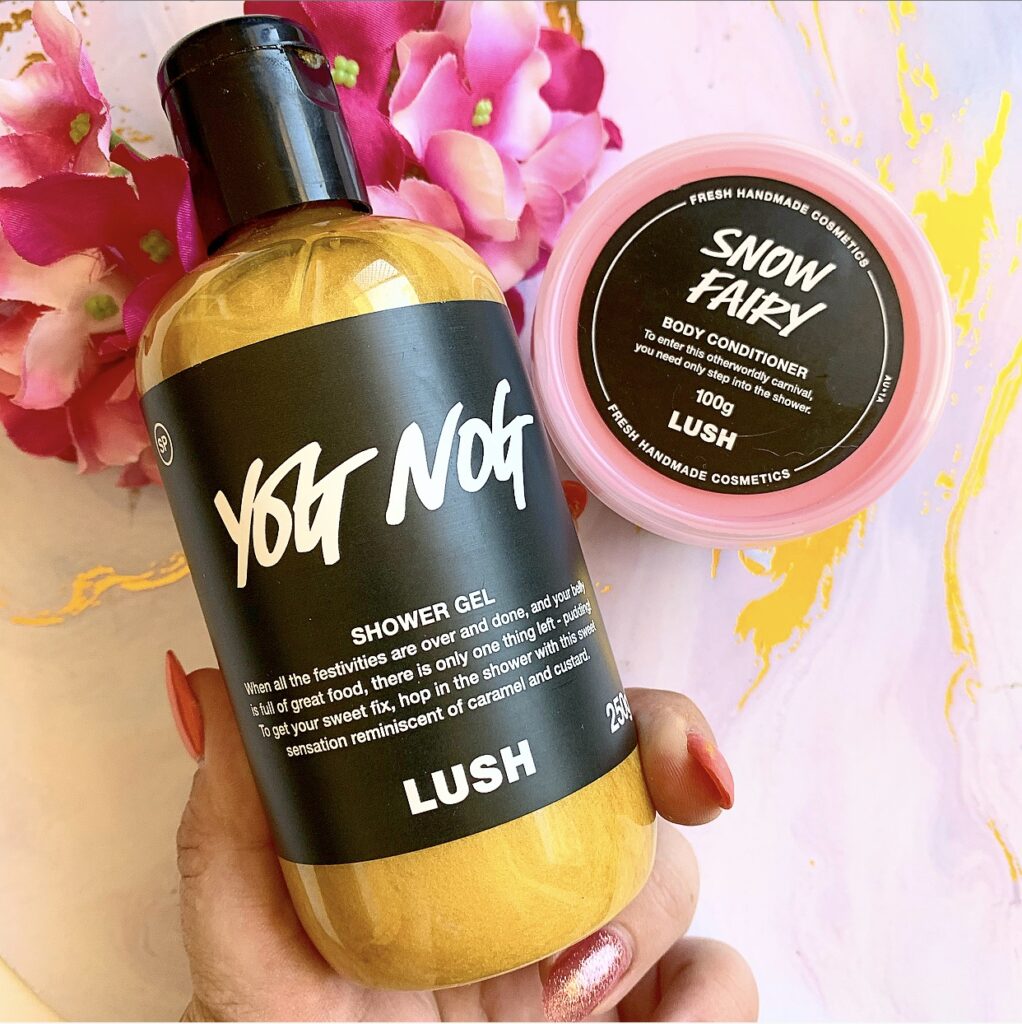 Staring with LUSH (which I know isn't technically drugstore, but indulge me). And this year, I decided to do something a little different. You see, I have a long standing love affair with the SNOW FAIRY SHOWER GEL. I buy it every year and it's my sweet treat. But I hate that the scent doesn't last all that long out of the shower. So this time, I grabbed the SNOW FAIRY BODY CONDITIONER. And this stuff is super moisturising and so delicious. I think I have a new fave!
Because I couldn't walk away without a shower gel, I grabbed YOG NOG. I have seen a bunch of you guys recommending this scent. And man, you guys are right on the money with this one. This is Christmas in a body wash. So warm and sweet and inviting. If you haven't smelt it yet, change that immediately.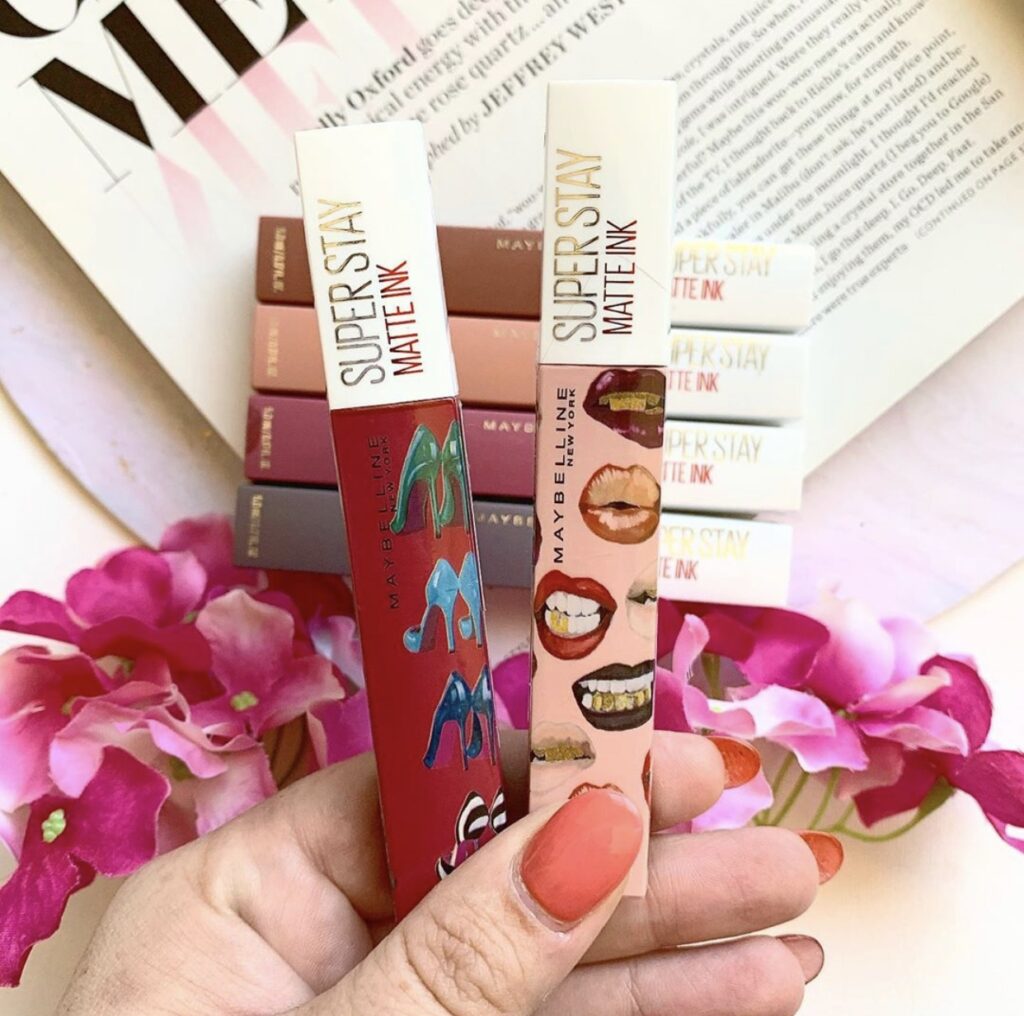 Next stop was Priceline. And I grabbed a few things from here. I saw that the MAYBELLINE X ASHLEY LONGSHORE SUPERSTAY MATTE INK'S were not only still in stock, but they had little packs as well. I got the duo that had Loyality and Pioneer. Two shades I don't already own. I have reviewed these in the past and I still consider them a favourite.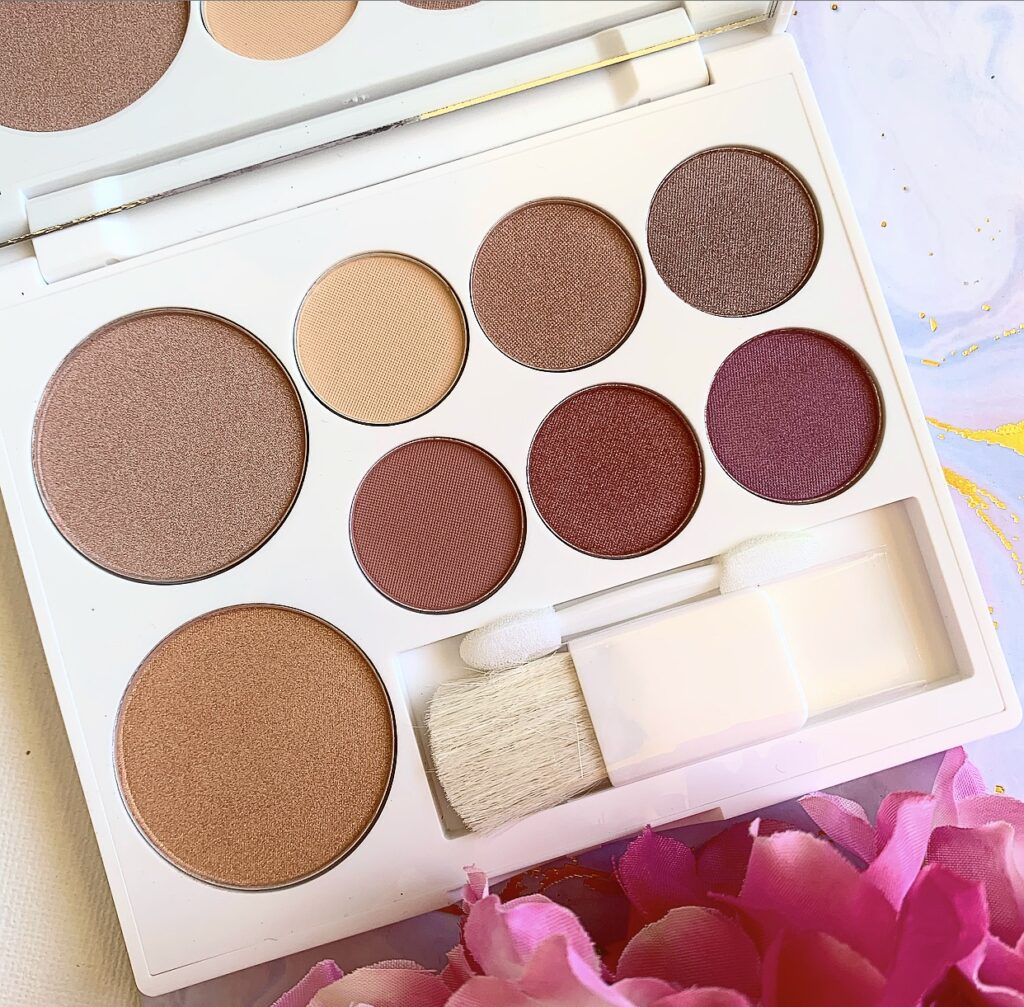 Next was the MODEL'S PREFER FRUIT TART FACE AND EYE PALETTE. I believe this is from a collection that came out earlier this year. In any case, I love the plummy shades in this palette and it's one that I'll definitely get a lot of use out of in the winter.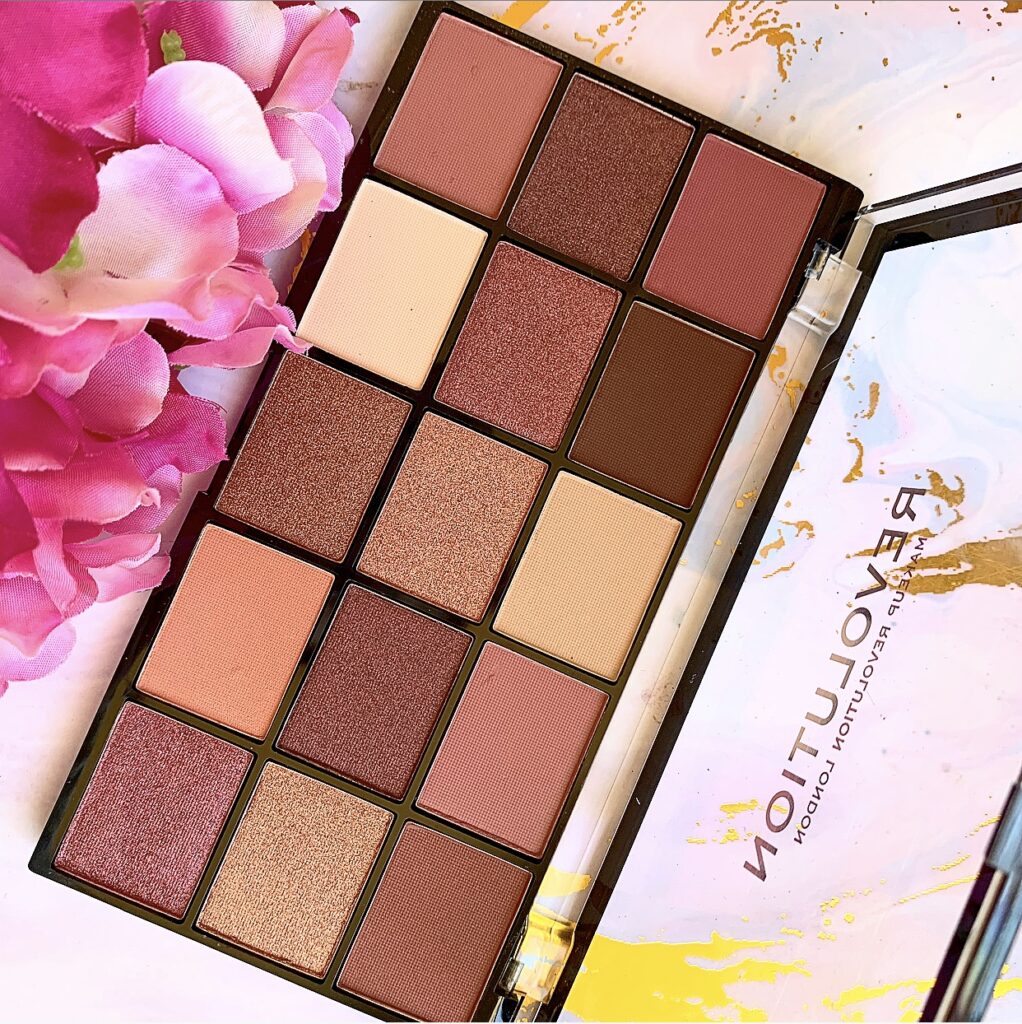 Staying with palettes, I decided to give MAKEUP REVOLUTION another chance and bought the PROVOCATIVE RELOADED palette. They had quite a few to choose from, but I loved the pinky tones in this one. Also, I loved the range of mattes in this palette.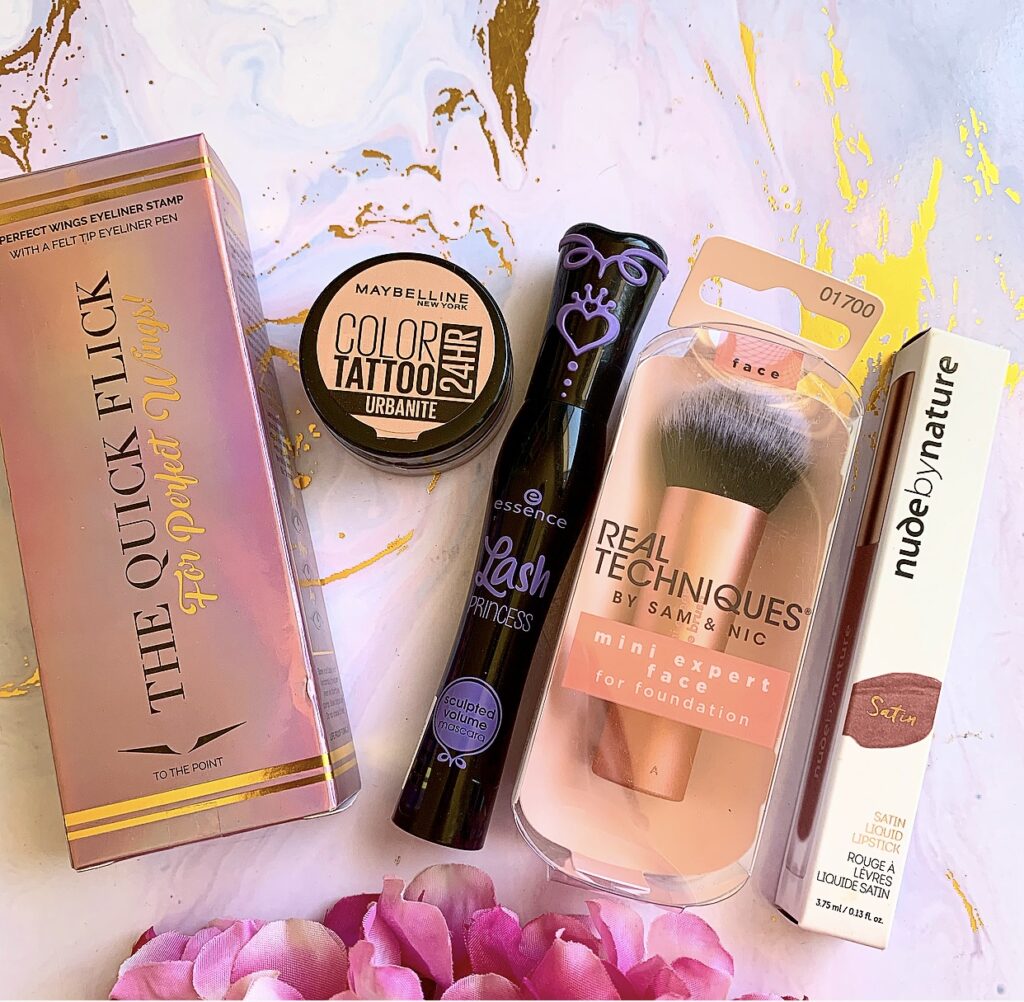 A few random grabs now. I finally got my hands on THE QUICK FLICK. I have been wanting to try this for so long because I am hopeless at eyeliner. I picked up one of the MAYBELLINE COLOR TATTOO'S in Urbanite. I have a 'blast from the past' post coming soon so I was so happy to spot these because they are super nostalgic to me.
Because I love mascara, I picked up the ESSENCE LASH PRINCESS MASCARA. This mascara is widely beloved online and yet I've never tried it. I picked up another REAL TECHNIQUES MINI EXPERT FACE BRUSH. Finally, on the begrudged advice of The Beauty Roast over on Instagram, I picked up the NUDE BY NATURE SATIN LIPSTICK in the shade Blush. She didn't recommend them strongly, but she recommended them enough that I wanted to try at least one.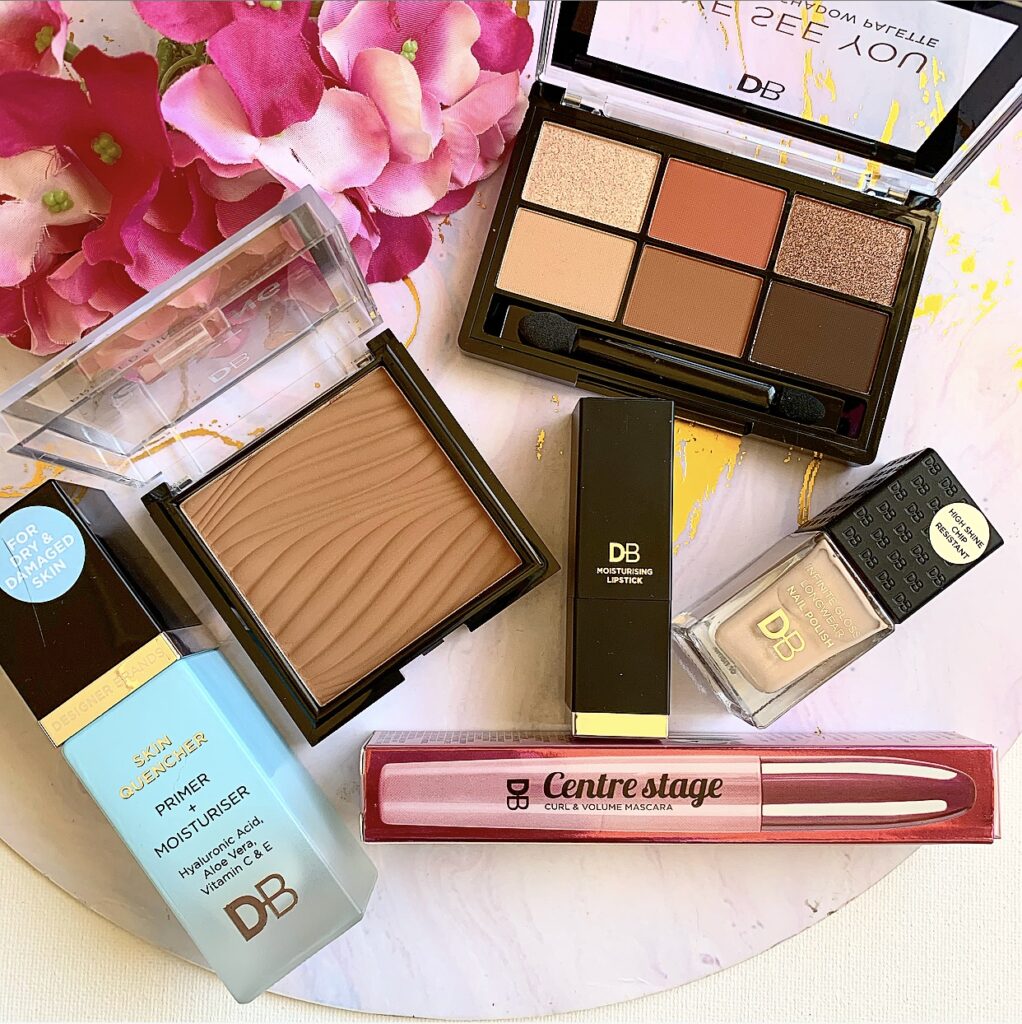 There was a Terry White right next to my hotel so I hit up there as well. They had an excellent range of DESIGNER BRANDS so I grabbed a few things. I got my hands on the SKIN QUENCHER PRIMER + MOISTURISER. I used up my sole hydrating primer a while ago and I have heard good things about this one. I also grabbed two newer products. The GET GLOWING MINERAL BRONZER and the CENTRE STAGE MASCARA.
Because I grabbed three items, that entitled me to a free gift with purchase. I scored a little makeup bag containing an EYE SEE YOU EYESHADOW PALETTE in the shade Rose Romance (this appears to be an exclusive shade and not available on the website). The bag also contained one of their new MOISTURISING LIPSTICK'S in the shade Antique Rose and a LONG LASTING NAIL POLISH in the shade Ruffle Some Petals.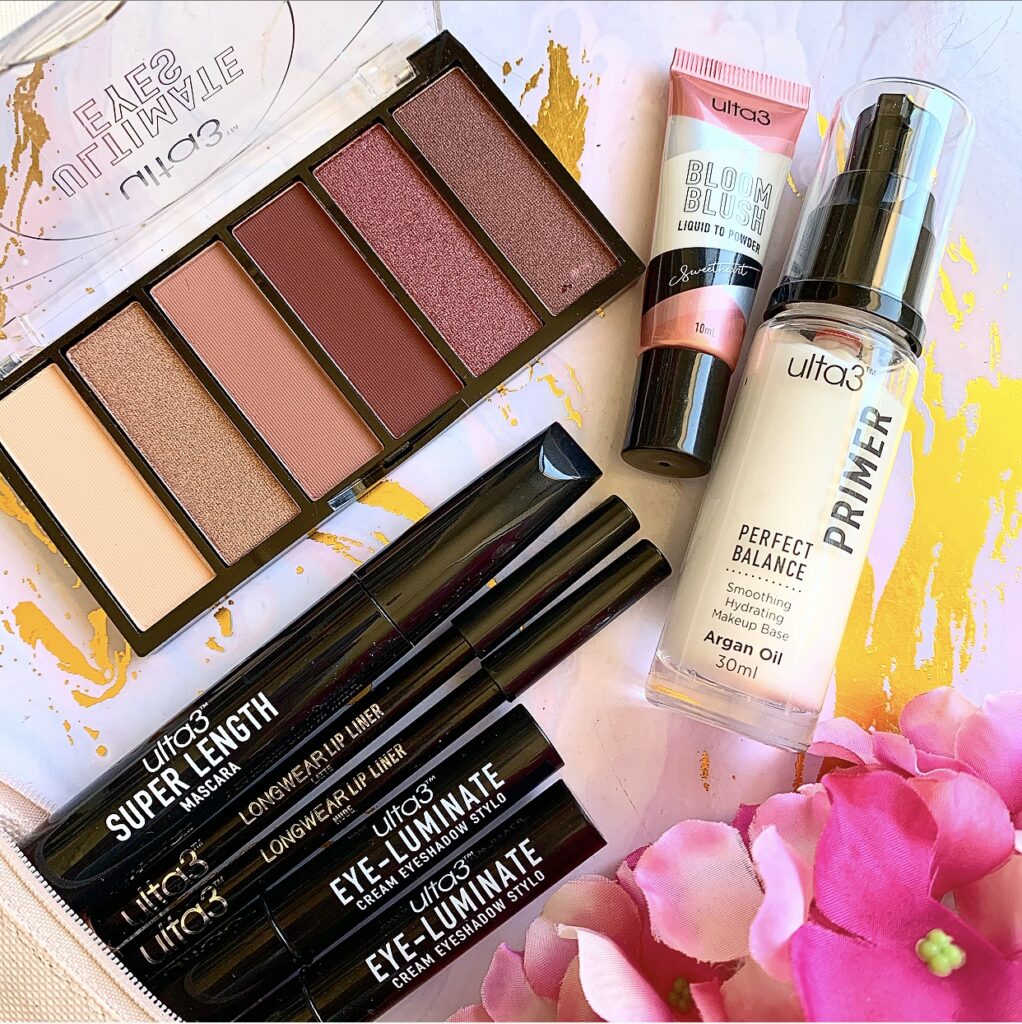 Finally, they had a great range of ULTA3 products in stock as well so I grabbed a few things from them. I picked up the PERFECT BALANCE PRIMER, the BLUSH BLOSSOM LIQUID BLUSH in Sweetheart, the ULTIMATE EYES PALETTE in Berry Bling, the SUPER LENGTH MASCARA (I have a lot of mascara reviews coming), two of the LONGWEAR LIP LINER'S in Latte and Nude and two of the EYE-LUMINATE CREAM EYESHADOW STICK'S in Dusk and Sunset.
And that's me all hauled out! I think I'm going to be very busy reviewing things for you guys for the foreseeable future! Let me know down below what you would like me to review first!
Cheers and love
Emmie xo