Well, apparently Priceline isn't the only one in a sale mood!
That's right folks. On top of Priceline's sale (which has been extended until Saturday!) Sephora is also having a sale. And this is a pretty rad one. Sephora White members get 15% off and Sephora Black and Gold Members get up to 25% off store wide! The sale started on Thursday the 25th (having said that, Gold members got an extra day) and its going until Sunday the 28th.
Now, it has been almost two years since I last did a Sephora sale picks post on here. And Sephora has introduced so many new amazing brands since then. So I figured I should probably so an updated post talking about my top picks for the sale. So, let's get to it!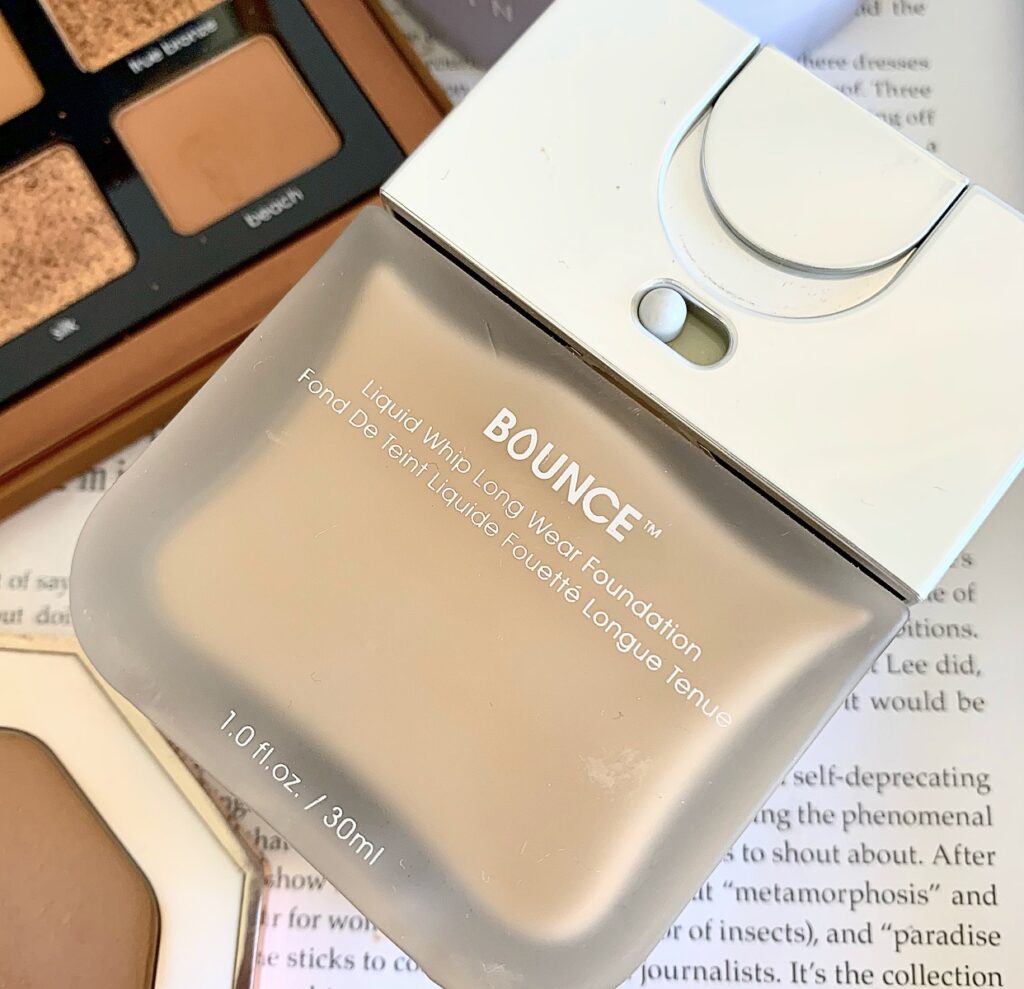 BEAUTY BLENDER BOUNCE LIQUID WHIP FOUNDATION – $48.80
I have a question. Why is the Beauty Blender Bounce Foundation not raved about at every possible moment? Because this foundation deserves every ounce of praise you can throw at it! It's so, so good! They have a great range of shades and under tones and it applies so beautifully to the skin. Definitely an underrated gem.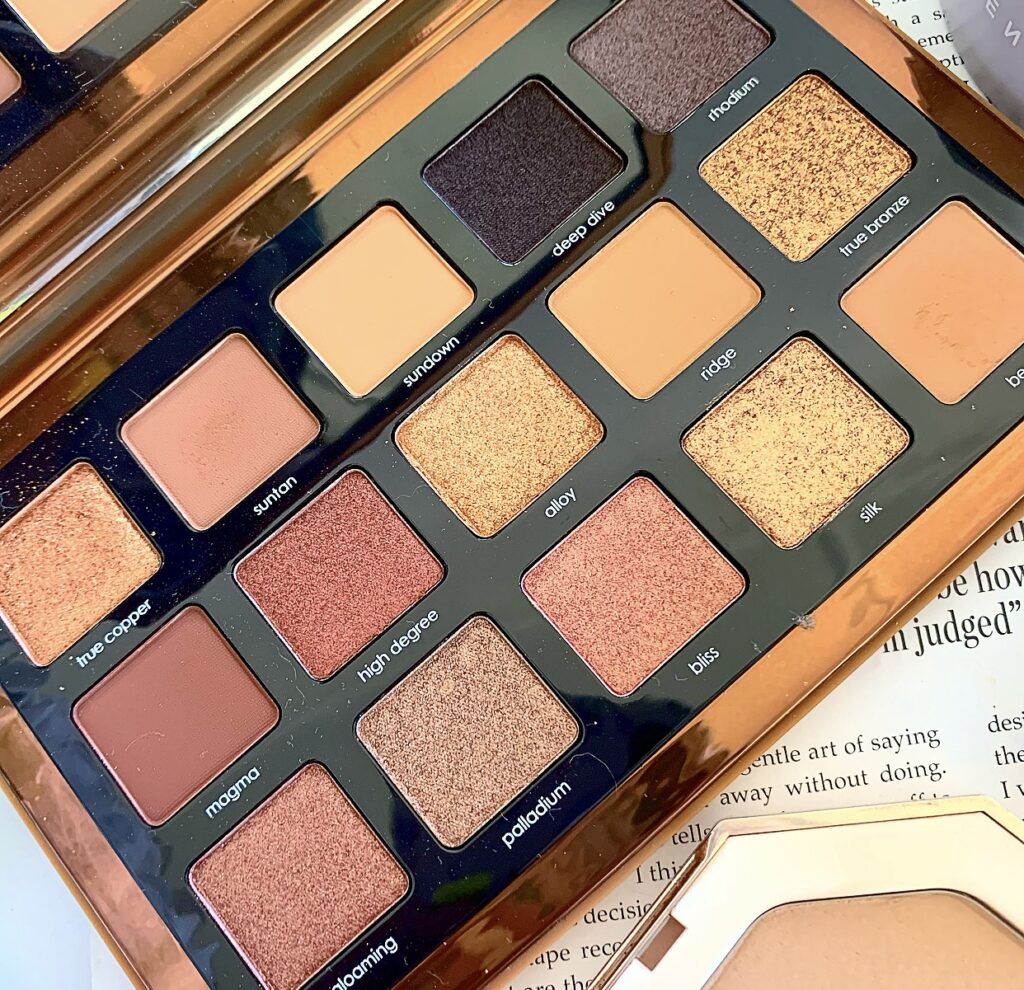 NATASHA DENONA BRONZE EYESHADOW PALETTE – $80.00
While I do tend to prefer the smaller palettes from Natasha Denona, I do enjoy the heck out of the Bronze Palette. It has been my go to palette for the last few weeks for when I want a simple, neutral eyeshadow look while I'm at work. And the quality is easily Natasha Denona's best.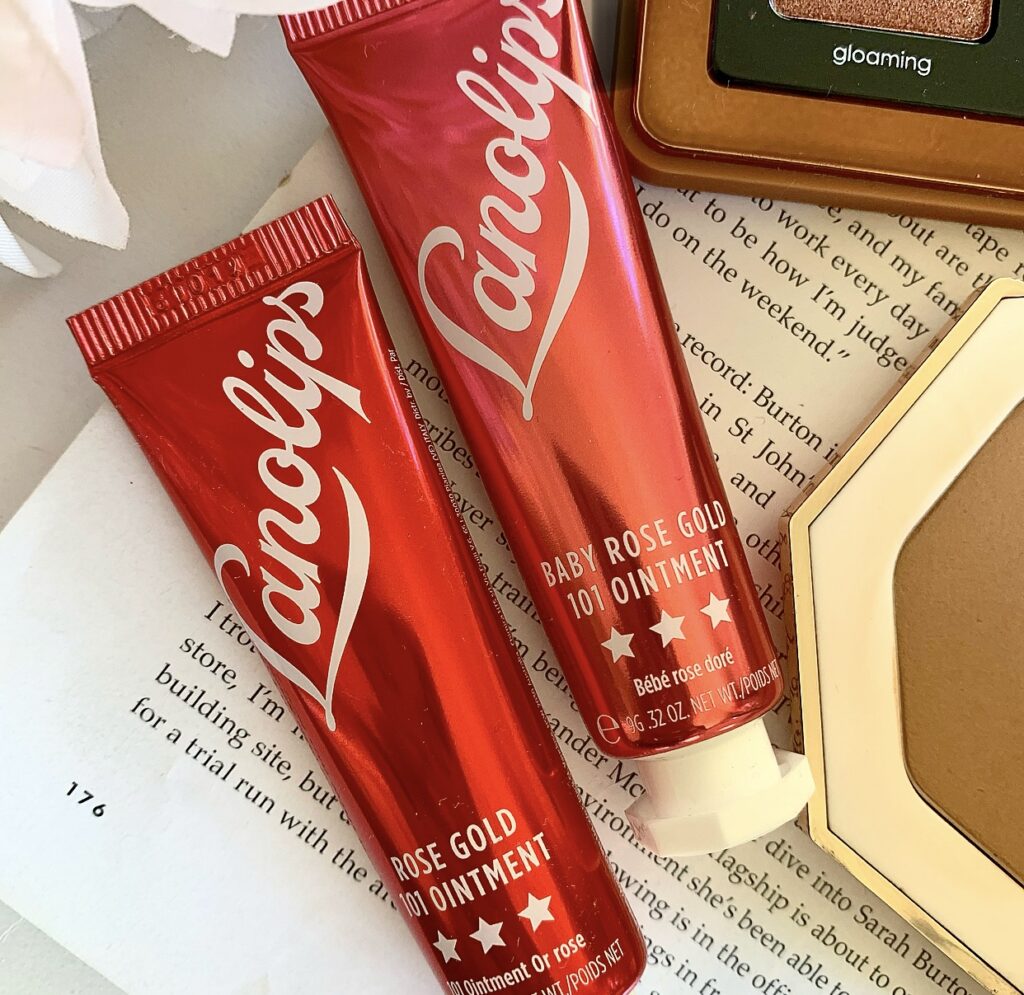 LANOLIPS ROSE GOLD 101 TREATMENT TINT – $15.20*
For those occasions where I need to slap on a look and run out the door, I turn to these babies. Obviously, I love them on the lips. But they also look great on the cheeks for a quick flush of colour. I also quite enjoy the Baby Rose Gold on the eyes with a dab of a pink shimmery shadow to set it in place.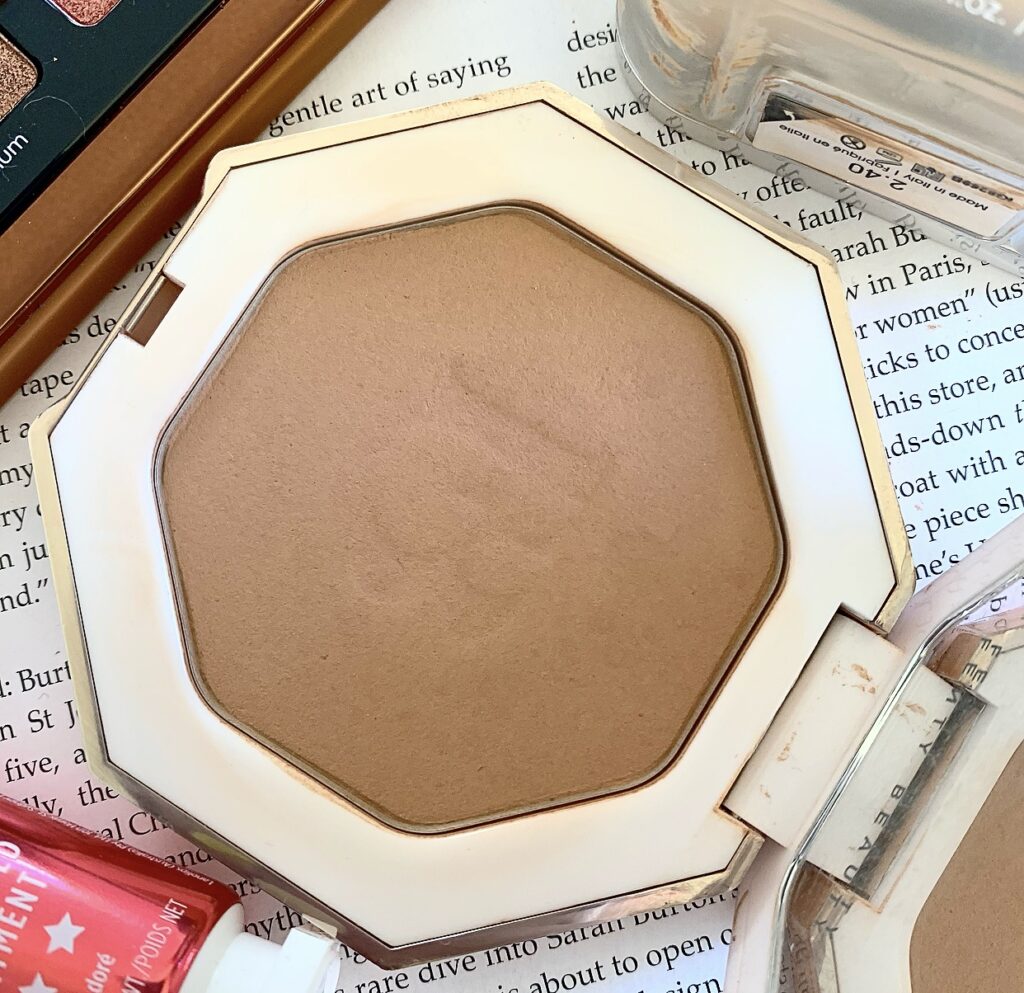 FENTY BEAUTY SUN STALK'R INSTANT WARMTH BRONZER – $36.80
I very easily could have made this whole list Fenty. They have so many amazing products in their line that I absolutely adore. But I showed some restraint and kept my picks to just two. The first, of course, is the Sun Stalk'r Bronzer. This is still by far my favourite and most reached for bronzer because it blends out so easily no matter the brush or base. The colour is right. The finish is right. What else needs to be said?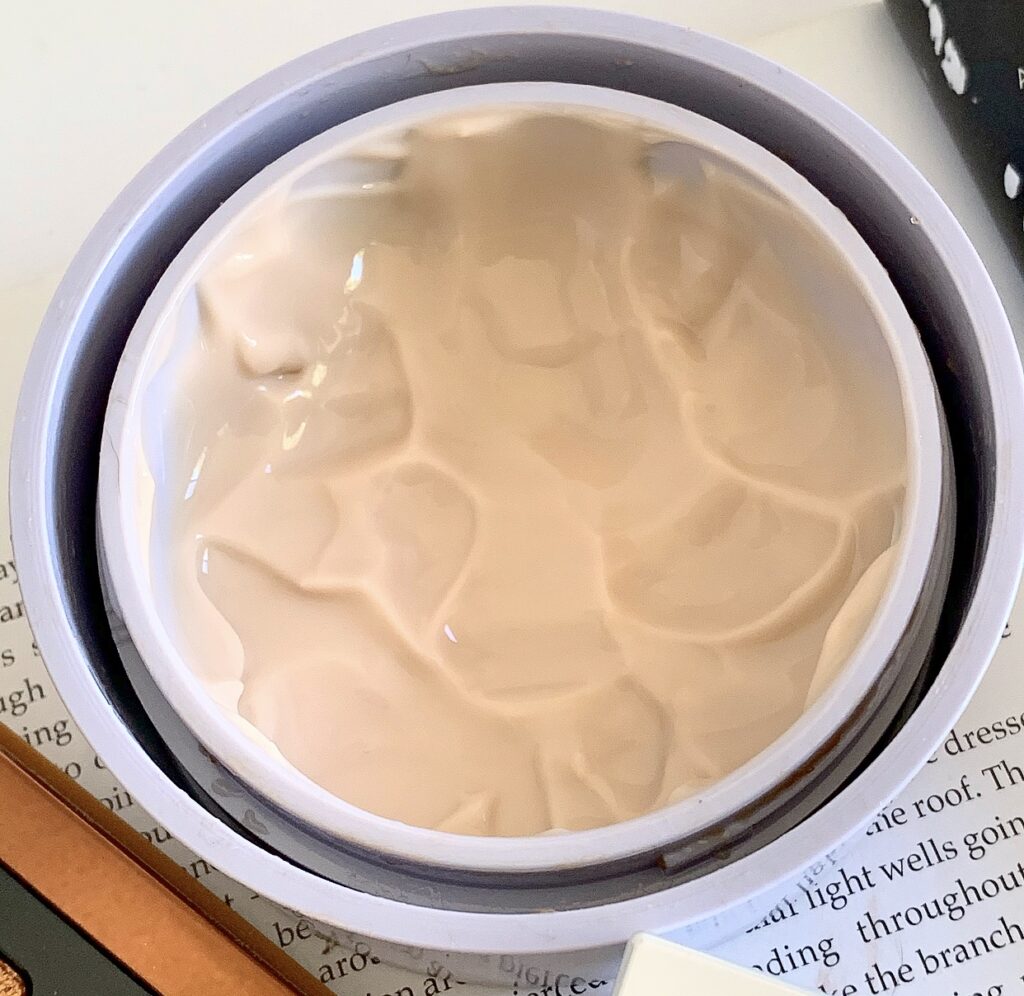 FENTY SKIN INSTANT RESET OVERNIGHT RECOVERY GEL-CREAM – $46.40
My other pick is the Instant Reset. I gave this one a shout out in my Summer favourites a few weeks back. And my opinion hasn't changed. So luscious and luxurious. An absolute winner from Fenty for sure.
And those are my picks that I have in my collection. But I didn't want to stop there this time. Because I may have already placed a cheeky order or two yesterday morning. So, as an added bonus, this is what I actually bought from the sale!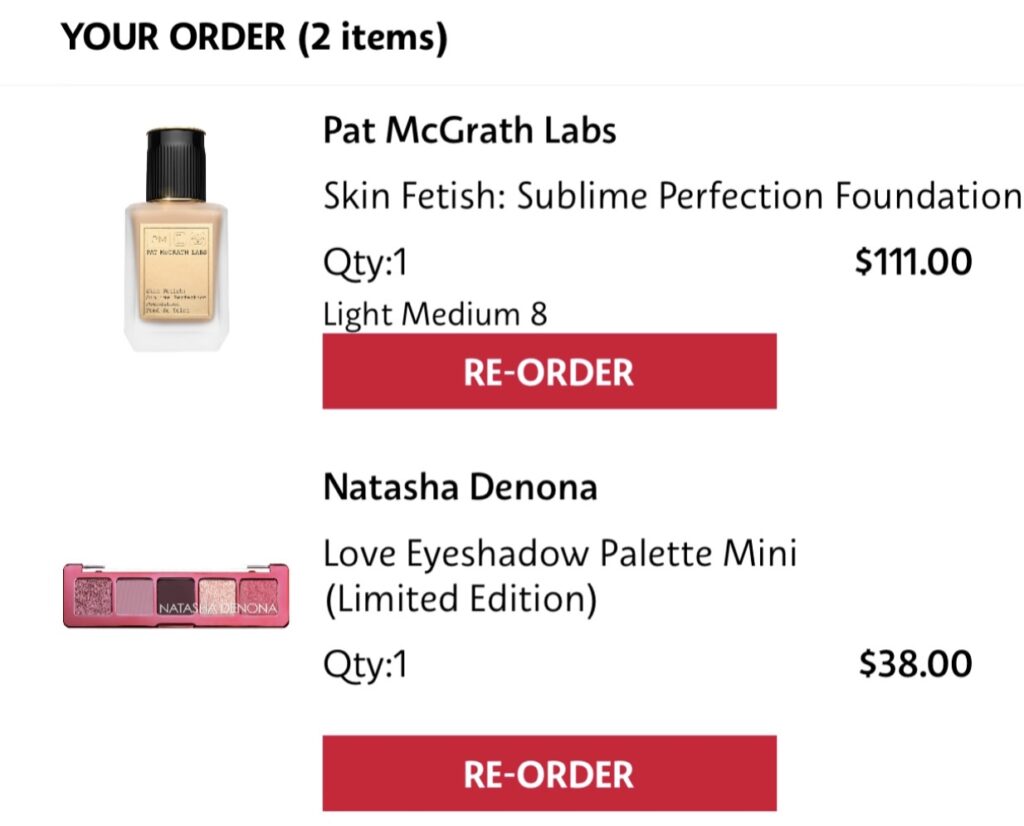 PAT MCGRATH LABS SKIN FETISH: SUBLIME PERFECTION FOUNDATION – $88.80
This foundation has been doing the fan dance at me since it launched. And I have wanted to review it for the longest time. But at $111, it's so expensive. And I wasn't sure if I could justify it. But then I dropped close to $100 on the Gucci foundation so fuck it, I guess.
NATASHA DENONA LOVE EYESHADOW PALETTE MINI – $30.40
Like I mentioned before, I do have a preference for the five pan Natasha Denona palettes. And the Mini Love Palette is very much my kind of vibe. I love the pinky tones and I'll definitely get a lot of use out of it.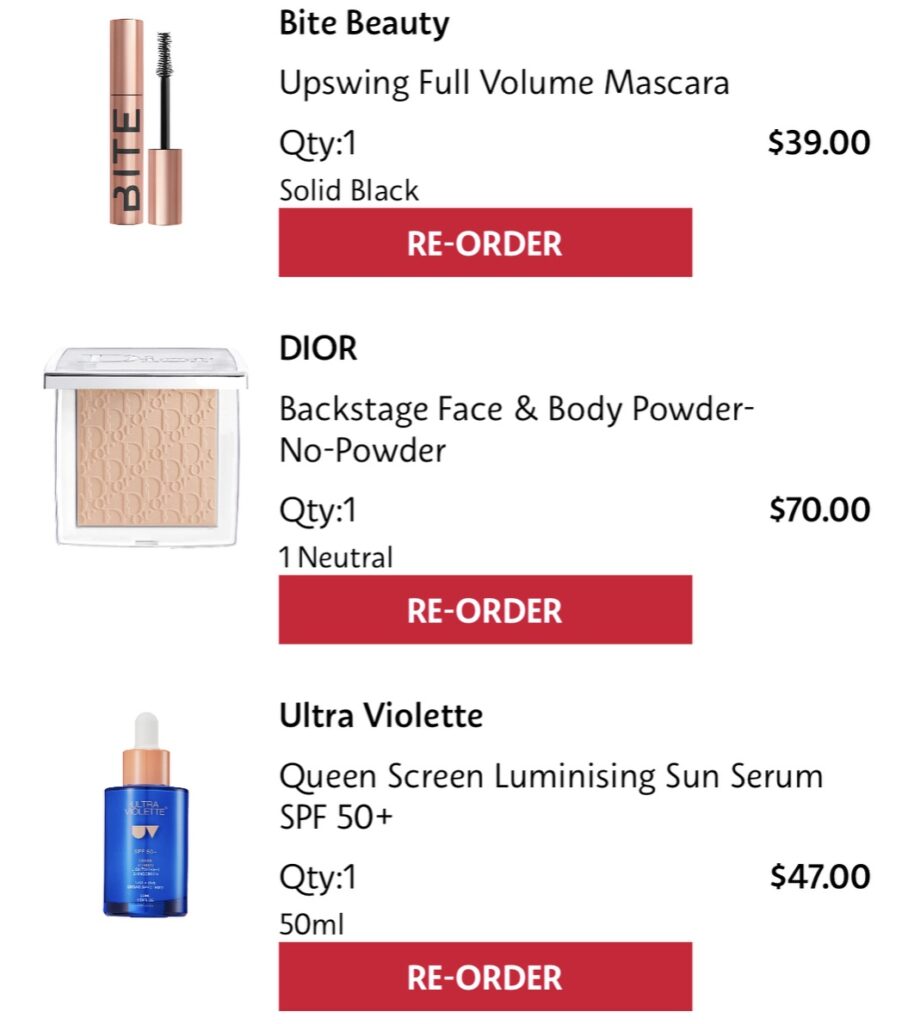 BITE BEAUTY UPSWING FULL VOLUME MASCARA – $31.20
I did a poll back when this launched at the start of the year as to whether or not you guys wanted a review of this mascara. The response was overwhelmingly positive so stay tuned for that sometime in May.
DIOR BACKSTAGE FACE & BODY POWDER – $56.00
Did I just buy the Charlotte Tilbury pressed powder? Yes. Did I absolutely need this one? Probably not. Did I buy it anyway? Also yes. I did consider taking a leaf out of the fabulous Bianca Hill's book and buying a deeper shade to use as a bronzer. But the shade that I suspected would work best for me was already sold out. So white people face powder it is!
ULTRA VIOLETTE QUEEN SCREEN LUMINISING SUN SERUM – $37.60
I haven't had this gorgeous blue bottle in my hands in like three months. And as far as I'm concerned, that's three months too long. Come back to mumma, baby!
And with those two orders, I'm now in the Sephora Gold tier. Whoops!
Let me know in the comments what you're grabbing from the sale! I would love to know! Have a happy weekend.
Cheers and love
Emily xo