Happy almost end of winter everyone! I won't lie, I don't really know how to start this one. The last three months for me have been pretty uneventful. Heck, the most exciting thing that I did was get vaccinated (reminder to book your appointment if you can!) But other than that, I've been spending my time either working, sitting on my couch or testing out all of the newness that came my way over the last few weeks. In fact, I've actually done a lot of product testing as of late. But, as always, I have five products that were major standouts for me. And for the first time in a while, it's all makeup! So, if you want to see what I've had on my face all winter, just keep reading!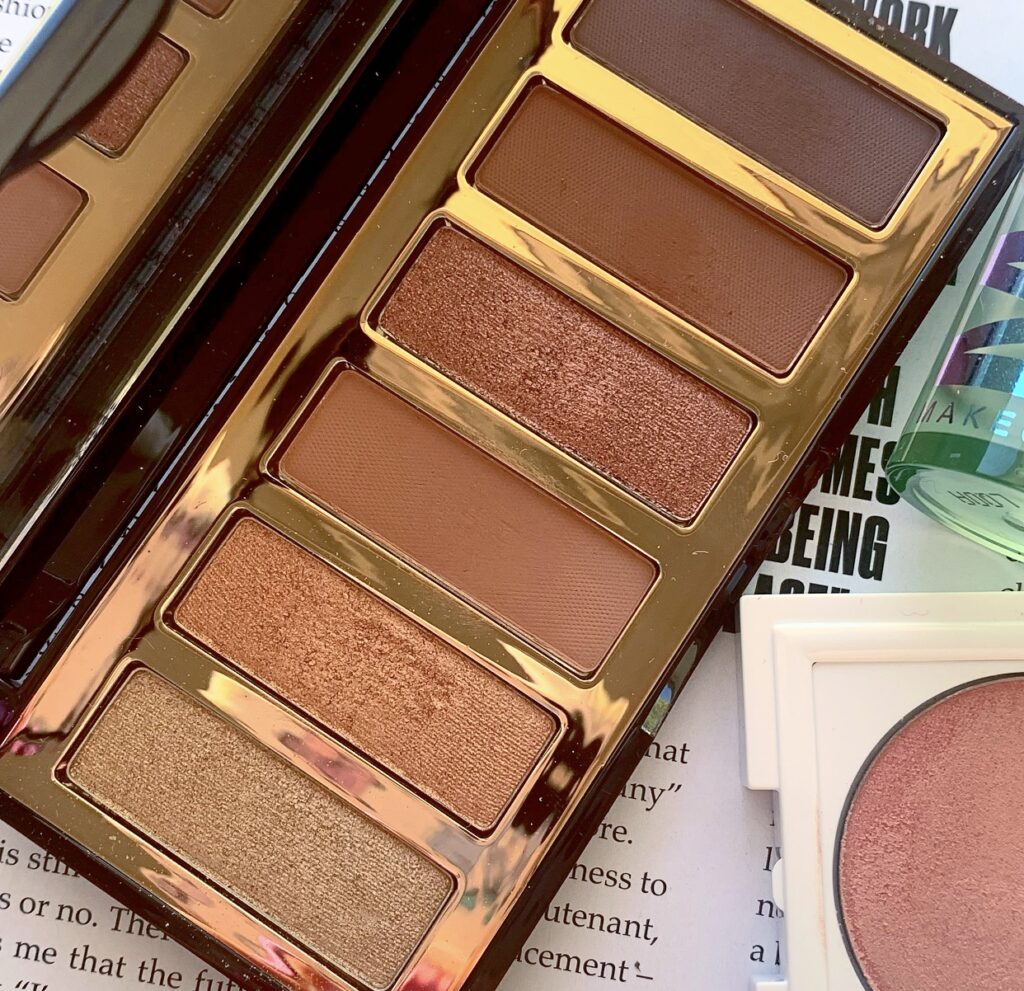 CHARLOTTE TILBURY EASY EYE PALETTE in CHARLOTTE DARLING – $85.00
So, back in early July, we got the announcement that after 8 long years, Charlotte Tilbury was finally launching at Mecca here in Australia! People lost their mind over this and it is easily going to be one of the biggest beauty launches of the year. In the lead up to that launch, I've been quietly working on a One Brand Recommendations for Charlotte Tilbury. And out of everything in my collection, two products have stood out as basically daily essentials for my makeup routine. The first being the Easy Eye Palette. My god, this palette is so good! And perfect for day to day makeup looks where I want to look presentable with no effort. The third shade is a great crease shade for me, the shimmers are across the board gorgeous, and if I want to deepen the look, the last two shades work perfectly. This is a palette that gets slept on, but I adore it.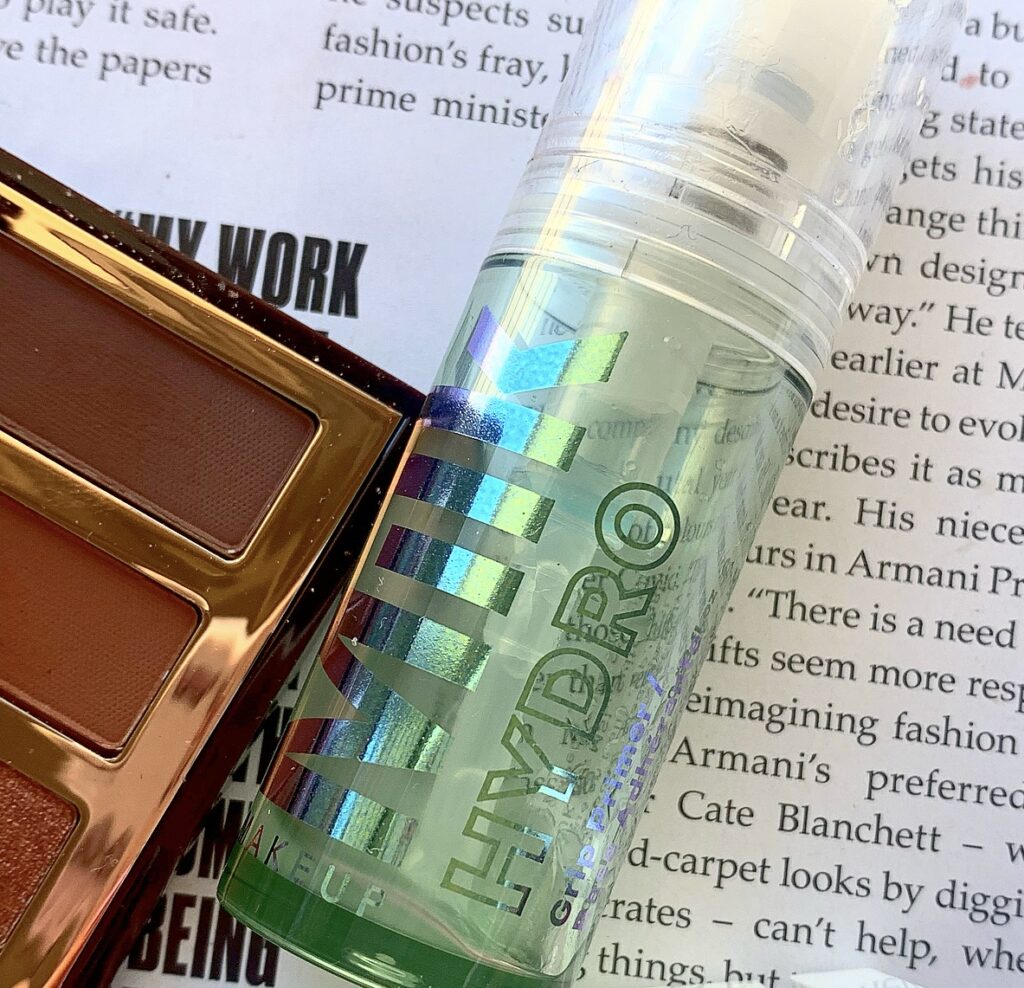 MILK MAKEUP HYDRO GRIP PRIMER – $25.00
Living in a hotter climate, I adore primers that have that slight tacky feeling on the skin. So I fell in love with this one from Milk Makeup right away. This helped even my most fluid foundations really adhere to my face and it dramatically improved the wear time. I've actually used this up, but you bet your booties that I'll be picking up the full size soon!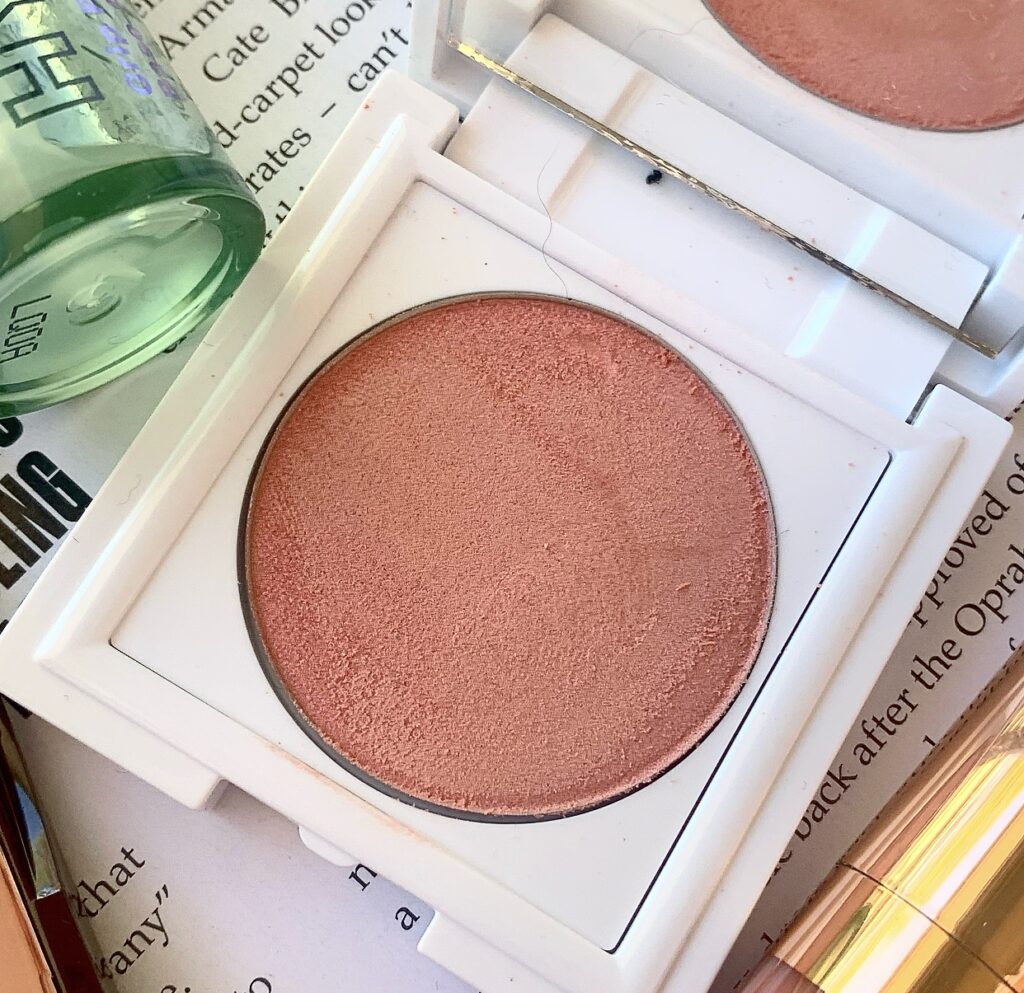 CHANTECAILLE FLOWER POWER CHEEK SHADE – $71.00
I do feel bad putting this one in my favourites. It was limited edition and it's long since sold out. But I wore few other blushes since I bought it. The lightness and flush of colour that it gives is perfect for me. And the packaging has to be seen to be believed! If someone from Chantecaille stumbles across this post, please a) bring out more shades. And b) make them permanent. The formula is too good for limited edition.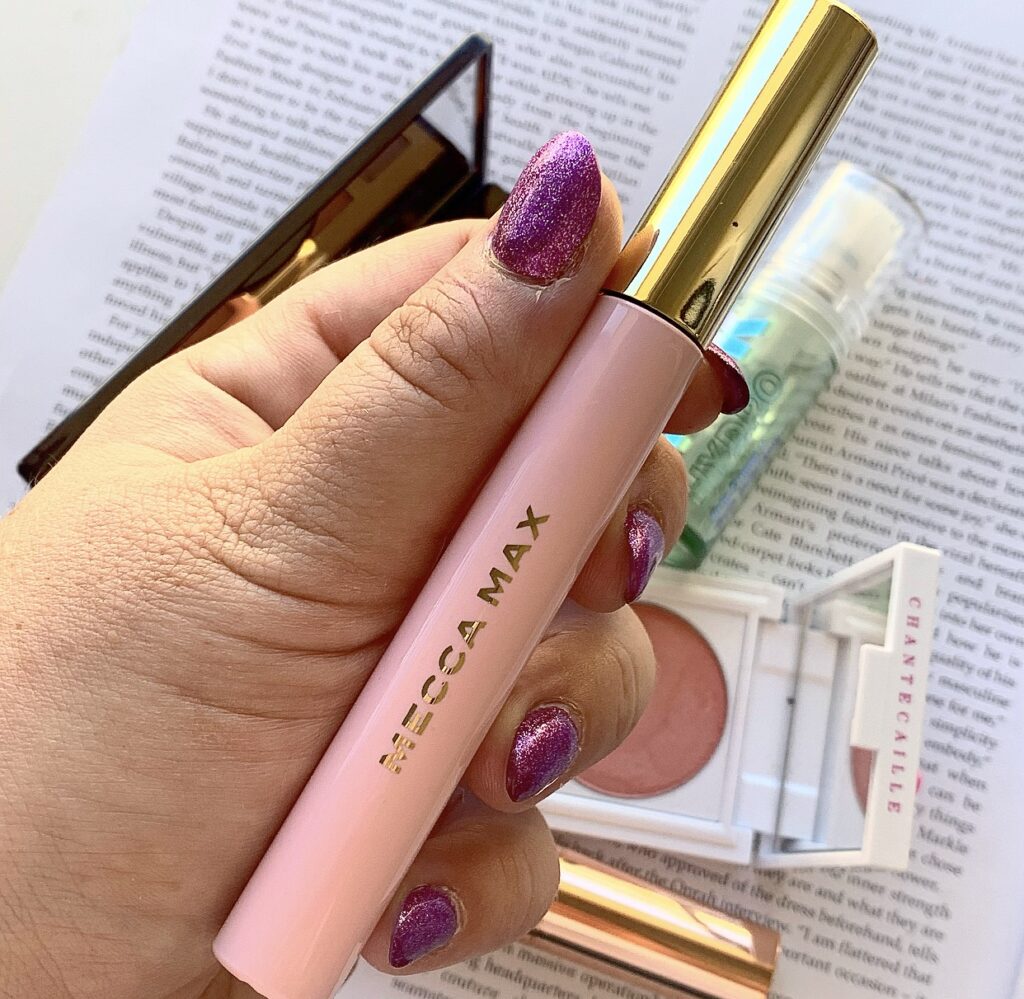 MECCA MAX WHIP LASH TUBING MASCARA – $25.00
Place your bets now, folks. The Whip Lash Mascara is probably going to be my mascara of the year. It is that good. I've been wearing it pretty consistently since my review and it still performs as well as the day I first used it. If you still haven't tried it yet, you have to now!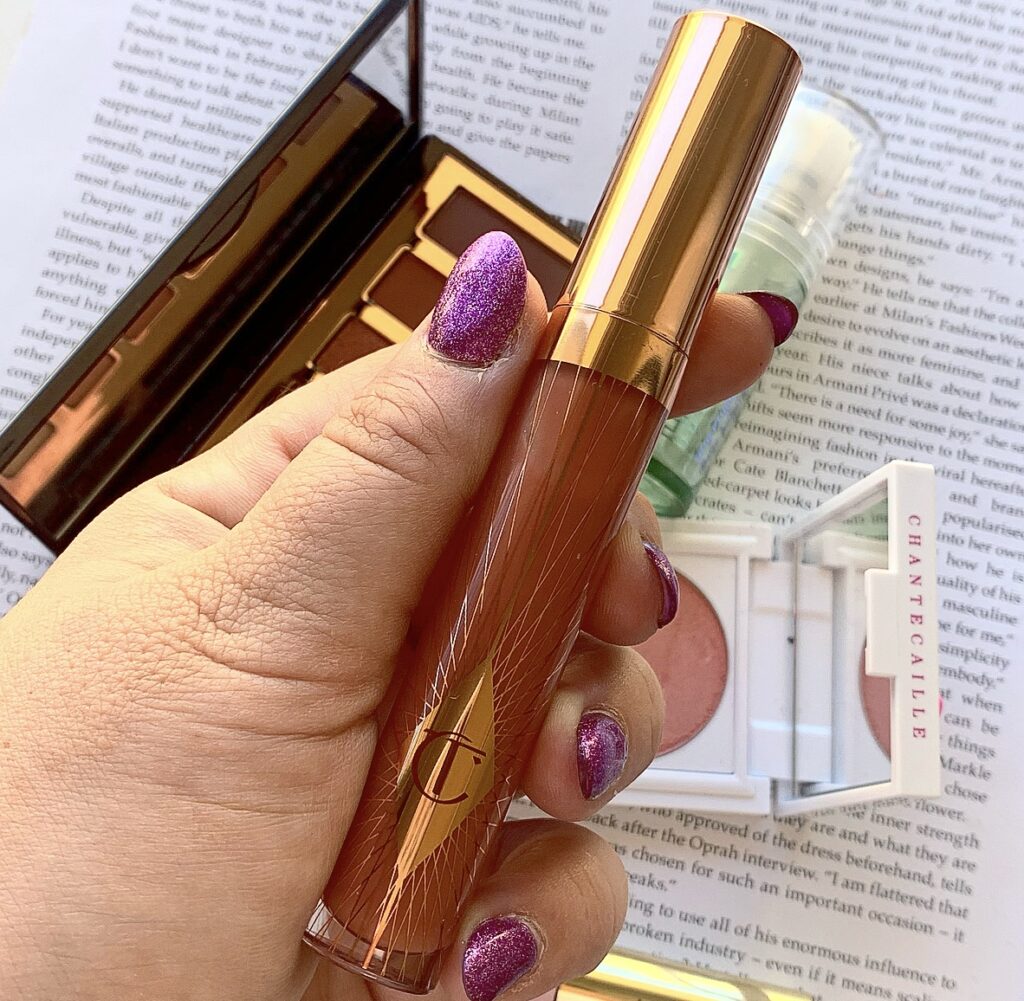 CHARLOTTE TILBURY COLLAGEN LIP BATH in PILLOW TALK – $48.00
The second fave from Charlotte Tilbury was one that I didn't suspect. I actually got this as my birthday gift and because it was just a gloss, I didn't think much of it. And then I tried it. And then I kept wearing it. I'm pretty certain this is the only lip product that I've worn out over the last three months. It has a slight plumping effect. But it's not at all uncomfortable. And for a lip gloss, it actually has a pretty good wear time. I am interested in seeing what other shades are out there because this is a rock solid formula.
And those are my beauty favourites. Before I wrap this post up, because you enjoyed it last time, here are a few random favourites from the last few months
GLASSHOUSE FRAGRANCES MOVIE NIGHT – I have to share with you all the first time I burned this candle. It was a Saturday afternoon, I was chilling at home, and I wanted to burn a new candle because I was getting tired of the one I was burning. I picked this one and after an hour of burn time, I texted my brother (who is also my neighbour) to bring me over some of the chocolate chip cookies I could have sworn he was baking. It took him telling me that he wasn't even home to remind me that I had a candle burning and I officially in love with this one! Seriously, it smells like chocolate and caramel and all kinds of delicious things. It's still available on the Glasshouse website but I believe it is limited edition. So, run, don't walk!
CRIMINAL MINDS – Everyone has their comfort TV show. The show they pop on when there is nothing else on. Mine at the moment has been Criminal Minds. When I saw that all 15 seasons was now on Disney Plus, I starting binging random episodes. And then with the encouragement of Dennis, we started it from the beginning. I have to say, even though the show grapples with some dark content, I love that the cast seems to actually like each other and they have a sense of family (looking at you, Bones). Not to mention, Emily Prentiss can ABSOLUTELY get it (I simp for a queen).
SONG VS SONG PODCAST – One for the music lovers. The Song Vs. Song Podcast is hosted by Todd Nathanson (better known as Todd In The Shadows, who's YouTube page I also recommend) and Lina Morgan. The concept is very simple. There are two song. Which is the better song? The result is some straight up hilarity! I've gotten so much joy out of listening to these two just ramble about random songs. My top pick episodes are Freak On A Leash Vs. Nookie (that episode features Lindsay Ellis, one of my favourite YouTuber's period), Enter Sandman Vs Welcome To The Jungle (any excuse to shit on Metallica) and Girlfriend Vs. Misery Business (what is up, 2007). Definitely worth the listen!
And that is that for Winter! Not, on to hot as balls Summer (we don't get Spring here). What products did you love over the last few months? Le me know in the comments below!
Cheers and love
Emily xo