You heard right my guys, gals and non binary pals. The Priceline 50% off cosmetics sale is on again! The sale starts today and goes until Thursday the 25th.
Now, I've done more than a couple of these posts in the past. And of course, all of those picks still apply. But this time I wanted to do something different. I wanted to show you all my picks in action. And what I've done is a full face of amazing drugstore makeup that will be in the sale. So, if you want to see what I've been loving, just keep reading!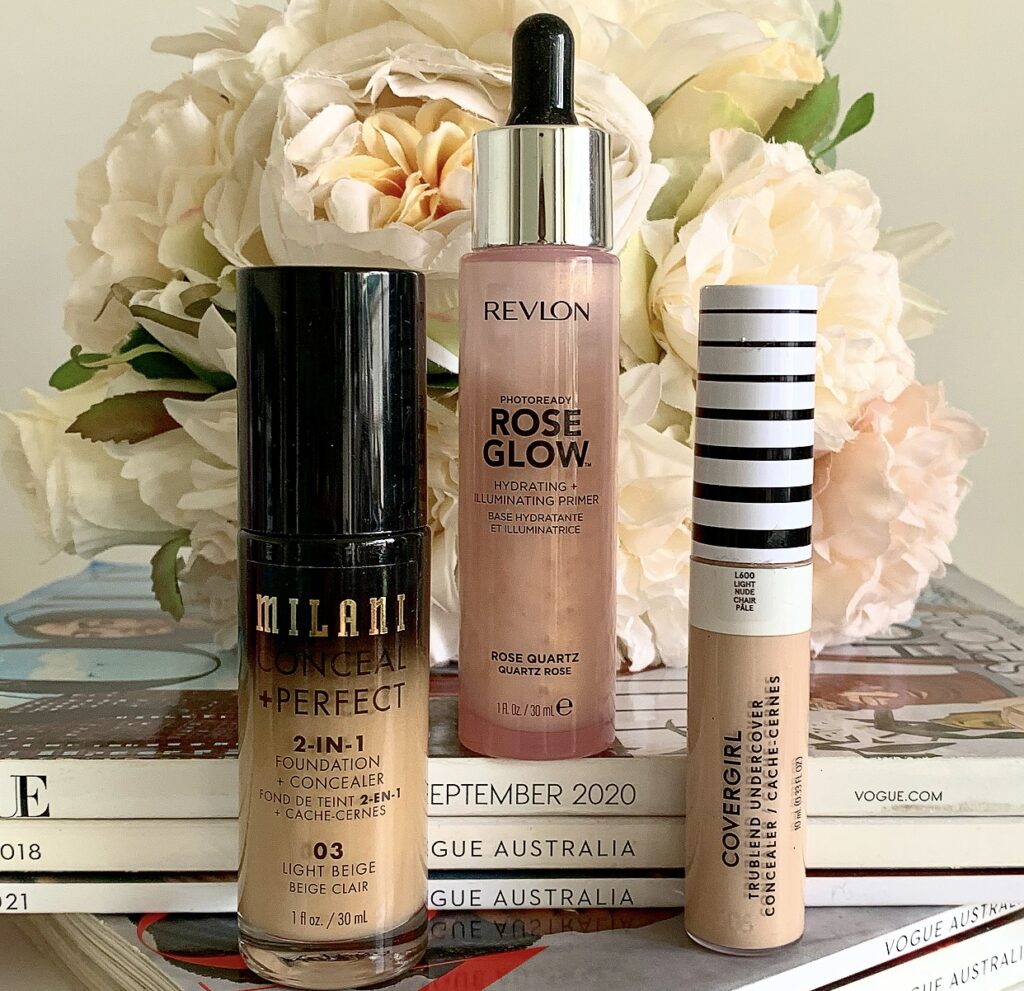 Starting with my base, after I've allowed my sunscreen to soak in, I went in with the REVLON PHOTOREADY ROSE GLOW PRIMER – $14.98. This adds a beautiful, subtle radiance to my skin and it leaves my skin a little tacky. Which I love. For foundation, I've just started playing with the MILANI CONCEAL + PERFECT 2 in 1 FOUNDATION – $17.50. It's early days right now, but I adore the coverage it gives. I then went in with concealer and I've been loving the COVERGIRL TRUBLEND UNDERCOVER CONCEALER – $7.98. The coverage is really good and it lasts really well on my undereye area.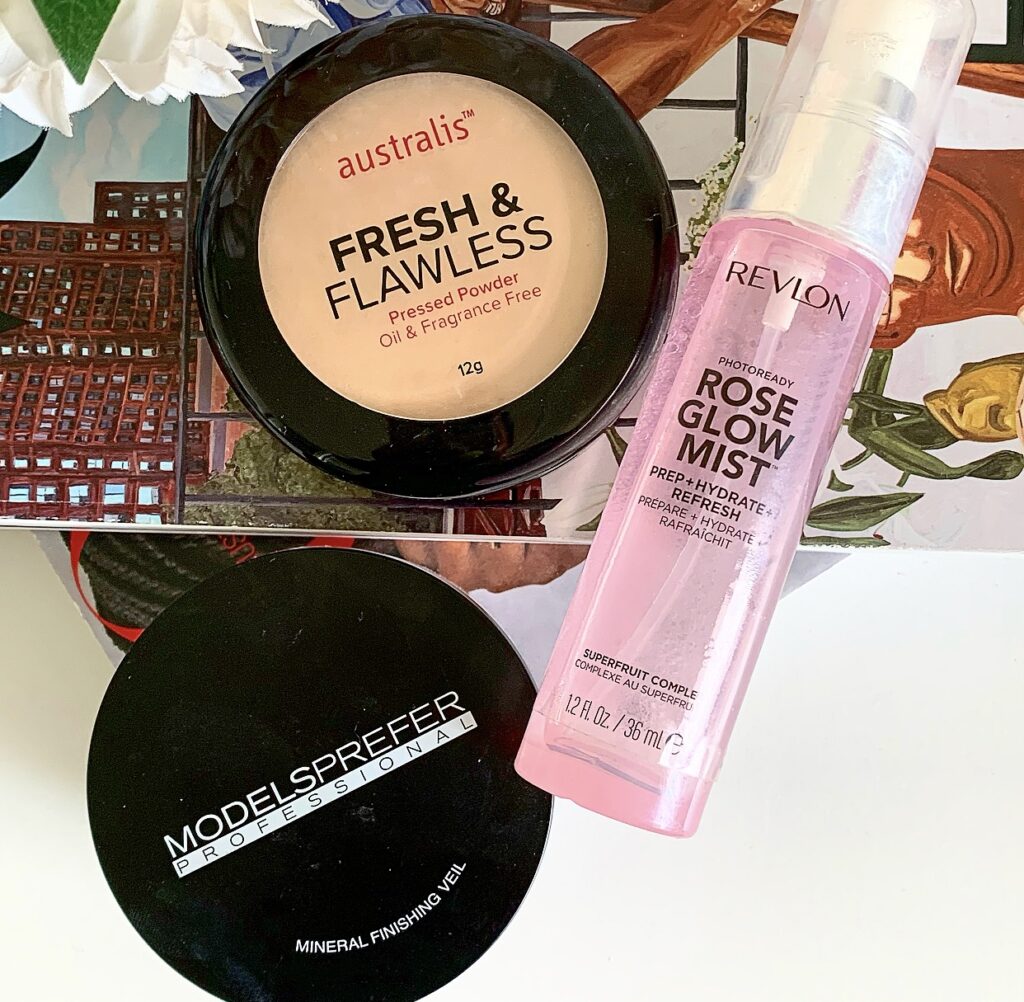 To set my undereye area, I lightly applied some of the MODELS PREFER MINERAL FINISHING POWDER – $8.50. This is a super fine powder that sets really nicely. But I do need to use a light hand with it. For the rest of my face, I used an old favourite. The AUSTRALIS FRESH & FLAWLESS PRESSED POWDER – $7.98. This is such a fabulous powder and this sale is a great opportunity to stock up. Because I wanted to spritz my base down, I used some of the REVLON PHOTOREADY ROSE GLOW MIST – $11.98. I've been really enjoying this at the moment as not only a setting spray, but as a face mist in general.
Getting into cheeks, I used the MAYBELLINE FACE STUDIO CITY BRONZER – $8.47. This is a seriously underrated bronzer that blends out so gorgeously. Speaking of gorgeous, I have to rave about the MILANI BAKED BLUSH in LUMINOSO – $14.00. This blush really is as gorgeous as everyone says it is and I'm obsessed. But I couldn't stop there. I also used the INC.REDIBLE BOUNCE BLUSH in FIRST TIME FOR EVERYTHING – $11.20 for a light pink flush. Like the Models Prefer powder, this blush requires a light hand because oh boy! A little goes a long way. And because I couldn't resist a glow moment, I used the AUSTRALIS LET'S GET LIT HIGHLIGHT KIT in HAPPY HOUR – $9.98.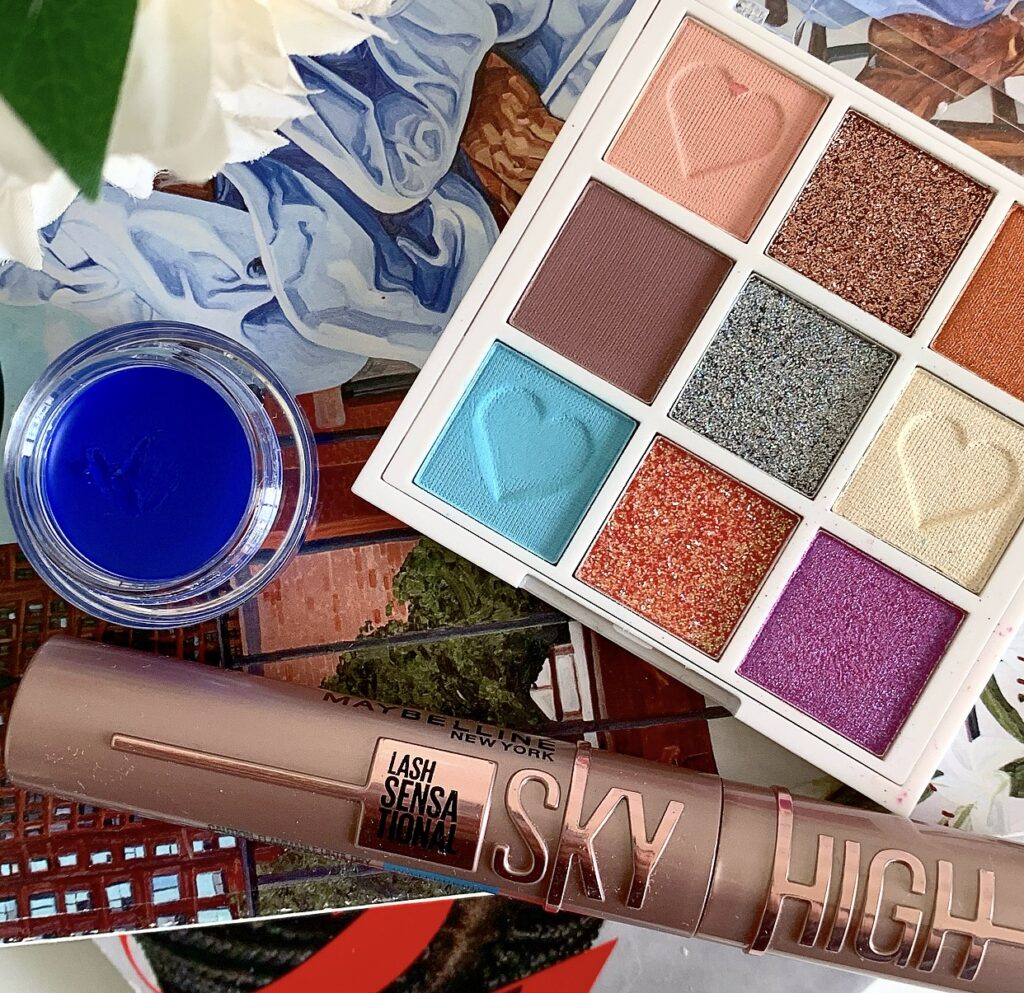 Now we are getting into the fun part. For my eyeshadow, I just had to use the AUSTRALIS X AJ CLEMENTINE EYESHADOW PALETTE – $8.50. This is just such a fun little palette. I used a light dusting of KiKi in the crease and then I used T-Girl all over the lid. Because I wanted to keep the blue theme going, I used the INC.CREDIBLE LID SLICK in DOSE OF EGO – $14.00 as a super intense cobalt eyeliner. For mascara, I went with my current fave, the MAYBELLINE SKY HIGH MASCARA – $12.48 *Em's Note: at the time of writing, this isn't available on the Priceline website. And it may not be available in store. But if you see it, grab it. If not, the Maybelline The Falsies Lash Lift will be the same price*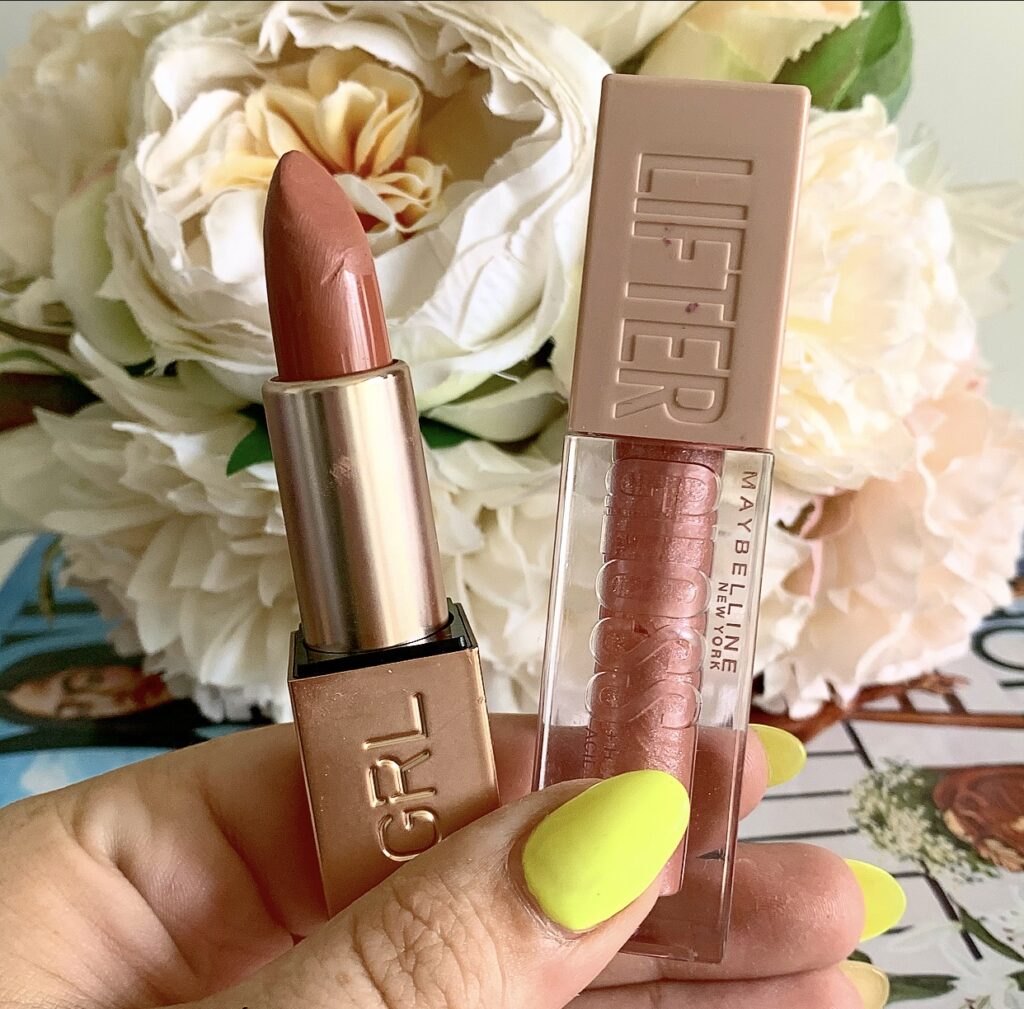 Next up, lips. And I chose my current go to combo. The AUSTRALIS GRL BOSS MATTE LIPSTICK in DESIGNER – $7.48. And my beloved MAYBELLINE LIFTER GLOSS in MOON – $9.47. This sale is a perfect opportunity to pick up some of those glosses because they really are that good.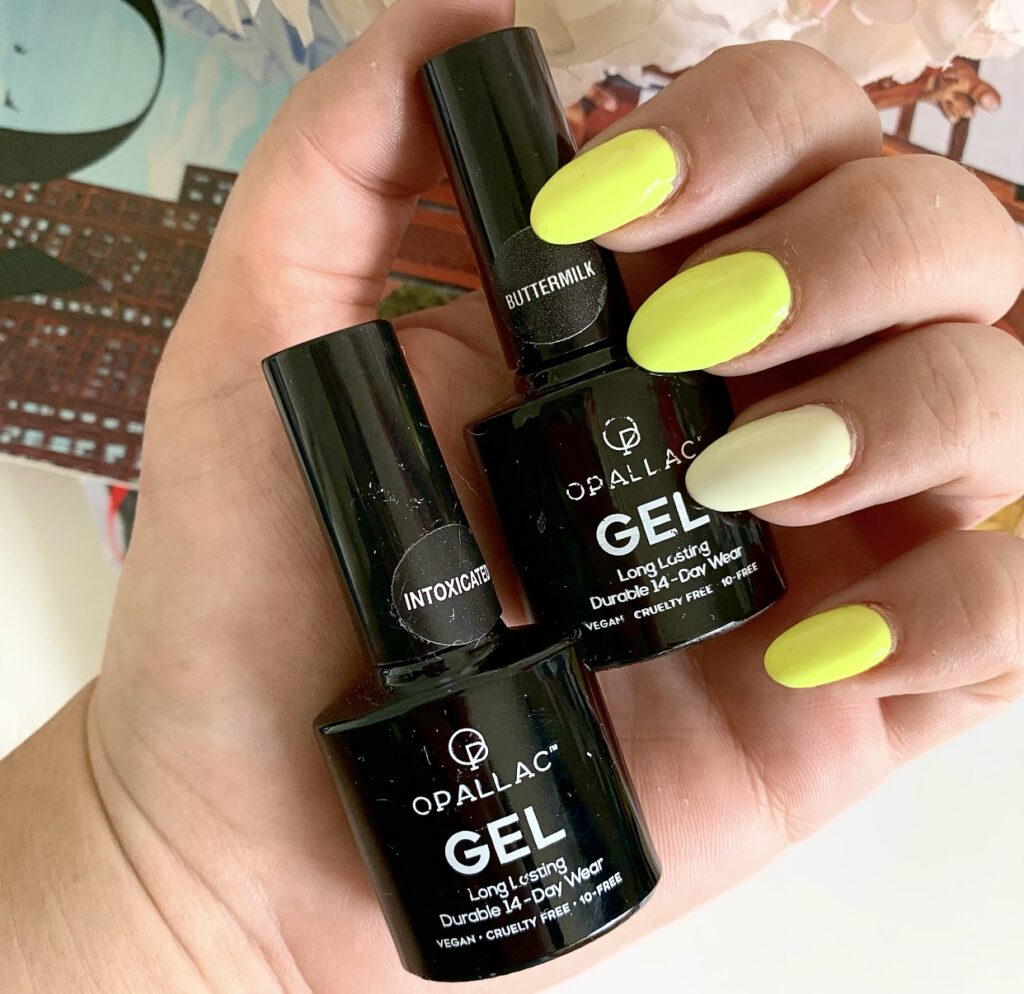 Finally, I had to show you what I'm currently wearing on my nails. At the moment, I'm wearing Intoxicated from the OPALLAC NEON PALETTE 4 PIECE SET – $29.00* and Buttermilk from the OPALLAC PASTEL PALETTE 4 PIECE SET – $29.00*. Full disclosure, I did get these sent in PR, but these polishes really are amazing! I can wear them on my acrylic nails without chipping or flaking and they have a great variety of shades.
Now that is all written, it's time to show you the finished look! And I do love it!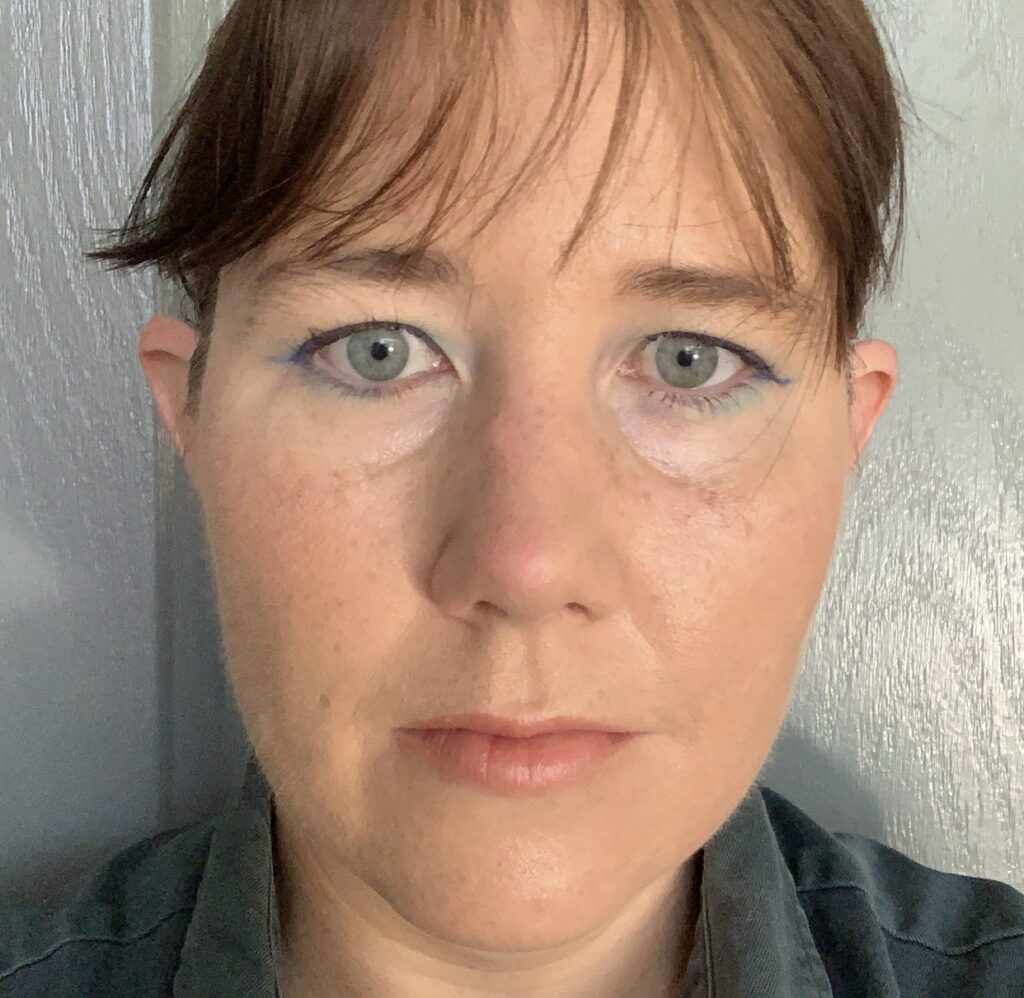 And that's a wrap on my Priceline sale picks. Did you enjoy this run through? And let me know in the comments whether you're picking anything up during the sale. Me? I'll be sitting this sale out. Sephora just announced their sale and I'll be focusing my energy and moolah on that one *lol*.
Cheers and love
Emily xo