So, here's the thing. No one likes cleaning their makeup brushes. I'm pretty certain that even pro makeup artists hate cleaning their brushes. But it's a job that we all have to do eventually. Because the last thing any of us want is to catch something nasty from an unclean brush.
I do a regular spot clean after I use my eyeshadow and foundation brushes. But at least once a month, I will sit down and give all of my brushes a deep clean to get them back into tip top shape. So I decided over the weekend that I would take you all through the process of how I clean my brushes and some of the tips and tricks that I've learnt. So, if you want to know how I keep my brushes in tip top shape, just keep reading!
MY TOOLS
3 clean ramekins
Clean, warm water
Brush soap – I use the MAC brush cleaner which I highly recommend. It cleans your brushes without drying them out. Plenty of brands do their own brand of brush cleaner, but if you want to do it on the cheap, mix some shampoo with olive oil. That works well too.
Brush cleaning egg – I scored mine in a recent BellaBox but they are relatively inexpensive. Again, this is one of those things that isn't 100% necessary, but it can help. Many brands do brush cleaning mats and gloves. But a dish washing glove with the grippy finger grooves will work too.
Towel to dry brushes off on – Make sure that the towel you're using is clean and dry. I know it seems obvious, but it's worth pointing out.
Snacks and entertainment – it's a long and boring job.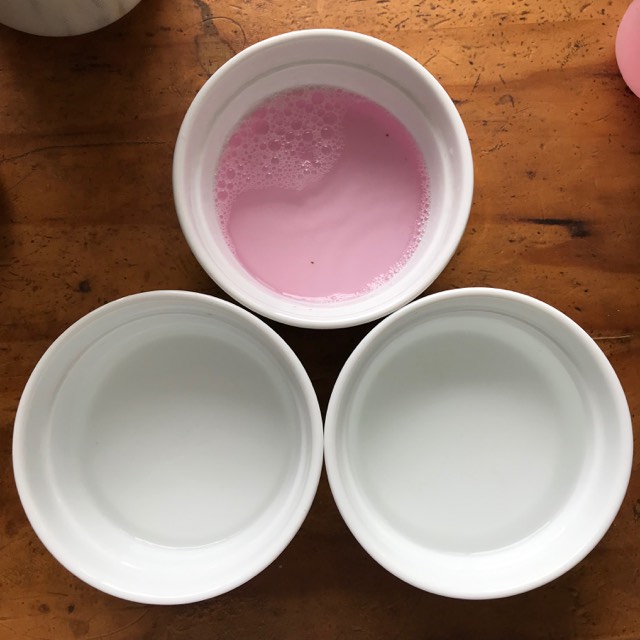 STEP ONE
I fill two of the ramekins to about halfway with the water and the third one about a quarter deep with the brush cleaner. I find that it's enough cleaner to do all of my brushes.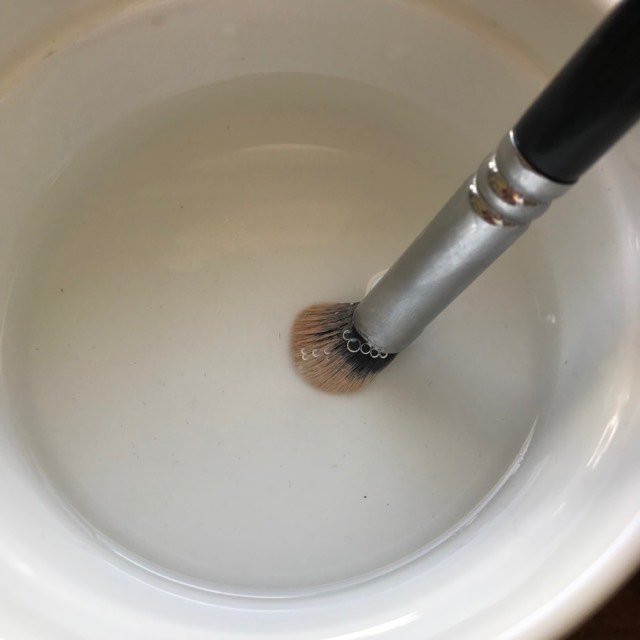 STEP TWO
I show my brush to the first ramekin of water just to dampen it slightly.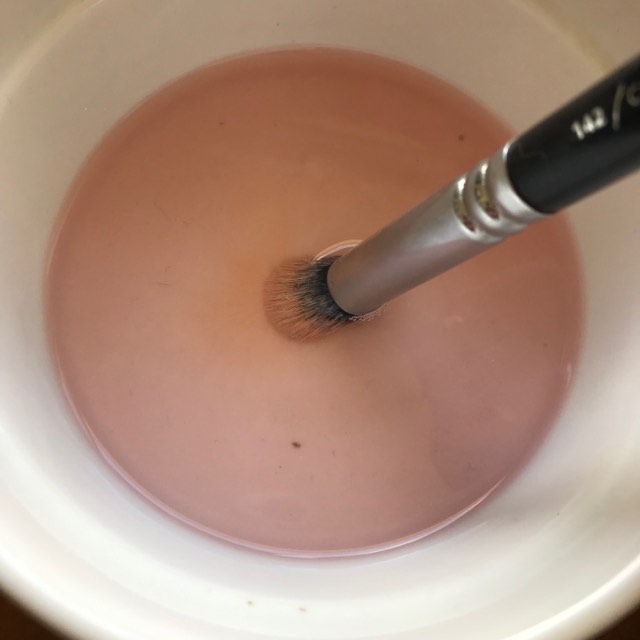 STEP THREE
I then dip my brush into the brush cleaner. For my small powder brushes, I'll just do a quick dip. For my foundation and cream concealer brushes, I'll soak it in the cleaner for around 10 seconds.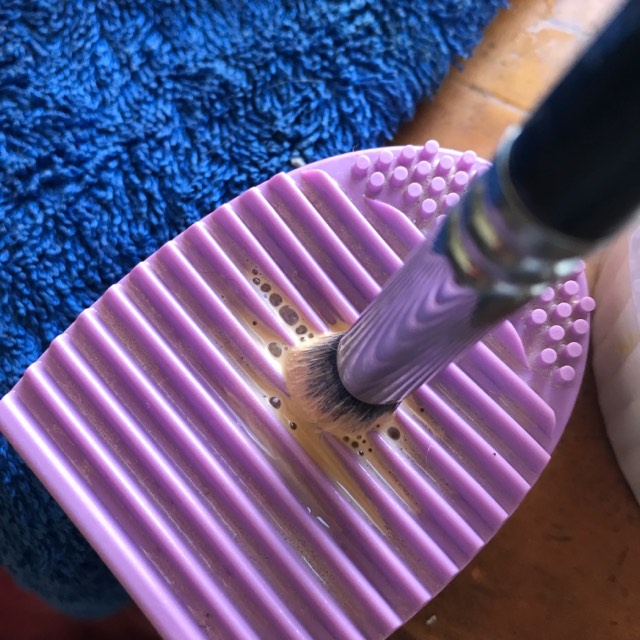 STEP FOUR
I'll swirl my brush on my cleaning egg. For my smaller eyeshadow brushes, I do try and do this gently as to not fray them too much. If the brush has some stubborn stains, I'll dip it back into the brush cleaner and then do another swirl.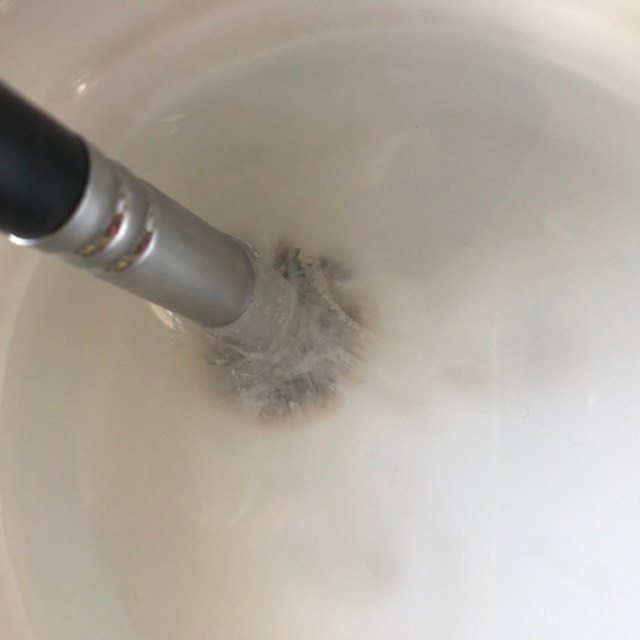 STEP FIVE
Dip the brush into the second dish of water to rinse off any excess brush cleaner and do one last swirl on the egg.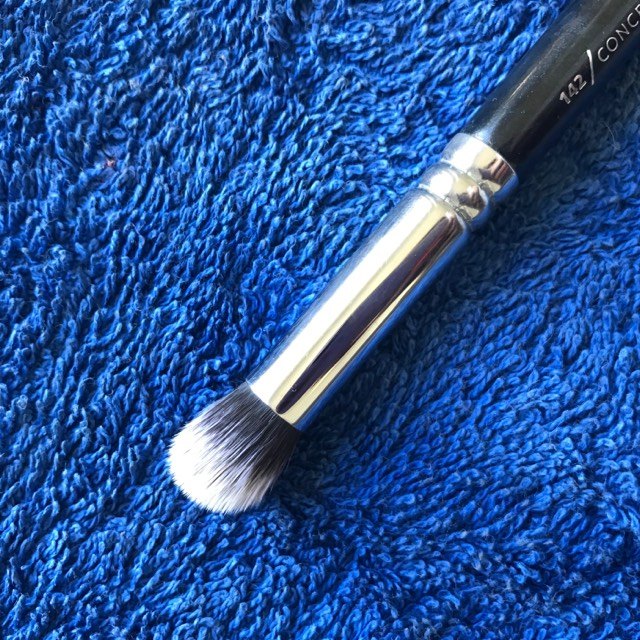 STEP SIX
Reshape the brush if necessary and then rest on towel to dry.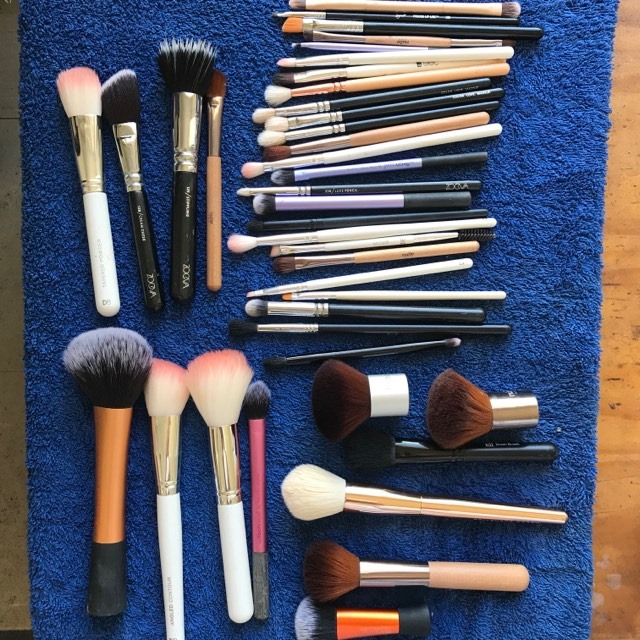 Then repeat process until brushes are all clean! I will usually leave my brushes for a least 12 hours to dry but you might find that the larger brushes may take more time.
And that's how I clean my makeup brushes! Like I said at the start, I do try and do this at least once a month. How do you clean your makeup brushes? And have you got any time saving tips? As always, let me know down below!
Cheers and love
Emmie xo