We all know that I love an expensive beauty moment. And more often than not, my more pricey purchases are influenced by you guys. Very much in a 'that's so pretty, I want that' kind of way. And because I have a few of these purchases under my belt, I figured it was time to tell you all about them in another addition of my Instagram Made Me Buy It series!
If you are new to my blog (hi, by the way), the general gist of this series is where I try our your recommendations (and on some occasions, your anti-recommendations). And then tell you all how they worked for me! So, let's get into it.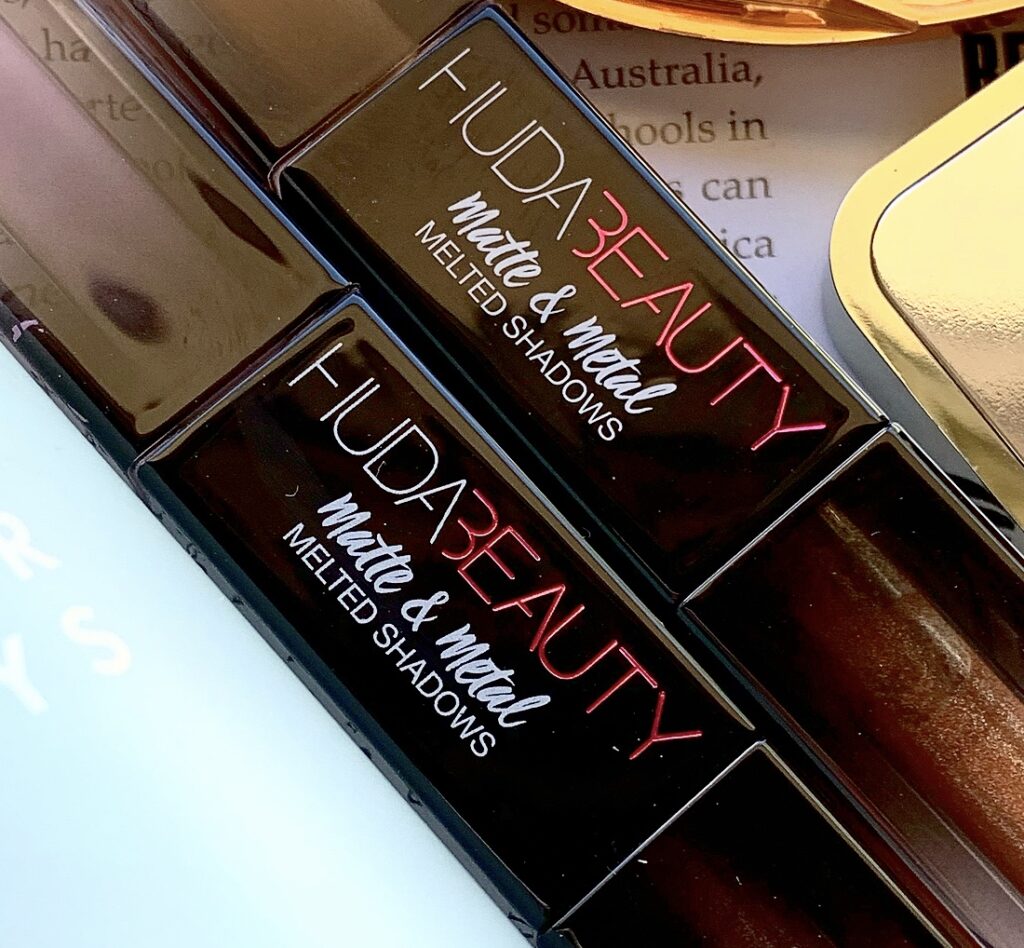 HUDA BEAUTY MATTE & METAL MELTED SHADOWS – $35.00
RECOMMENDED BY – The Makeup Aficionado
I've always had a soft spot for cream eyeshadows. Liquids however? Not so much. I've always been really anxious about trying them and potentially screwing up my makeup because they haven't dried properly or they have smudged then set. But when I saw Bernadette rave about the liquid duos from Huda Beauty, that was enough to convince me to pick them up.
MY THOUGHTS – As far as liquid shadows go, these are some of the more unique formulas that I've seen. They are doubled ended. One side being a creamy matte, the other a sparkly metallic. And the idea is that you can use both sides to make a quick and easy eye look. As far as formulation goes, they are both pretty great. I do have a preference for the metallic side (shocker). But the matte side is so easy to work with. You actually have time to blend the matte shadow out before it sets. And it does last all day on the eye. I now own two of the shades but I do plan on adding in the future.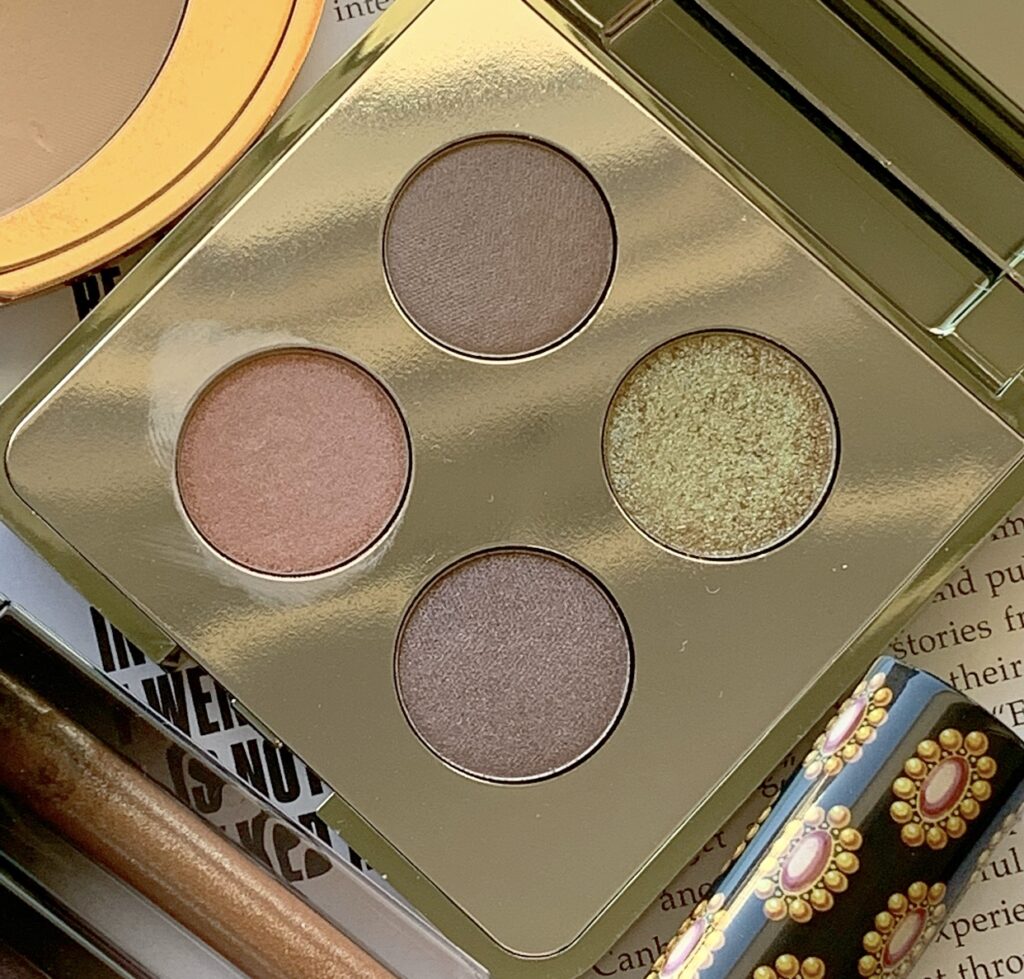 CHANTECAILLE BUTTERFLY EYE QUARTET – discontinued
RECOMMENDED BY – The Makeup Treasury
I never in a million years thought that I would own anything from Chantecaille. I mean, I like fancy things. Chantecaille is super fancy! I've seen a few of my blogger friends over the years rave about the quality of Chantecaille's powder products, specifically their eyeshadows. And when I saw Azra pick up the Butterfly Quartet soon after it launched, I quickly followed suit.
MY THOUGHTS – My thoughts on this one are pretty mixed. I paid over $100 for this palette and it's very smol. From the packaging to the shadows themselves, they whole thing is pretty teeny. Fortunately, the shadows kinda make up for the size The shades themselves are ones that I can't easily dupe in my collection and they look genuinely stunning on the lid. That green shade in the top right is truly something special. They aren't the most pigmented shadows in the world, but they layer well and have a pretty impressive wear time. This has long since sold out and I can't in good conscious recommend the price of these palettes. But if you're feeling bad and bougie, you could do a whole lot worse.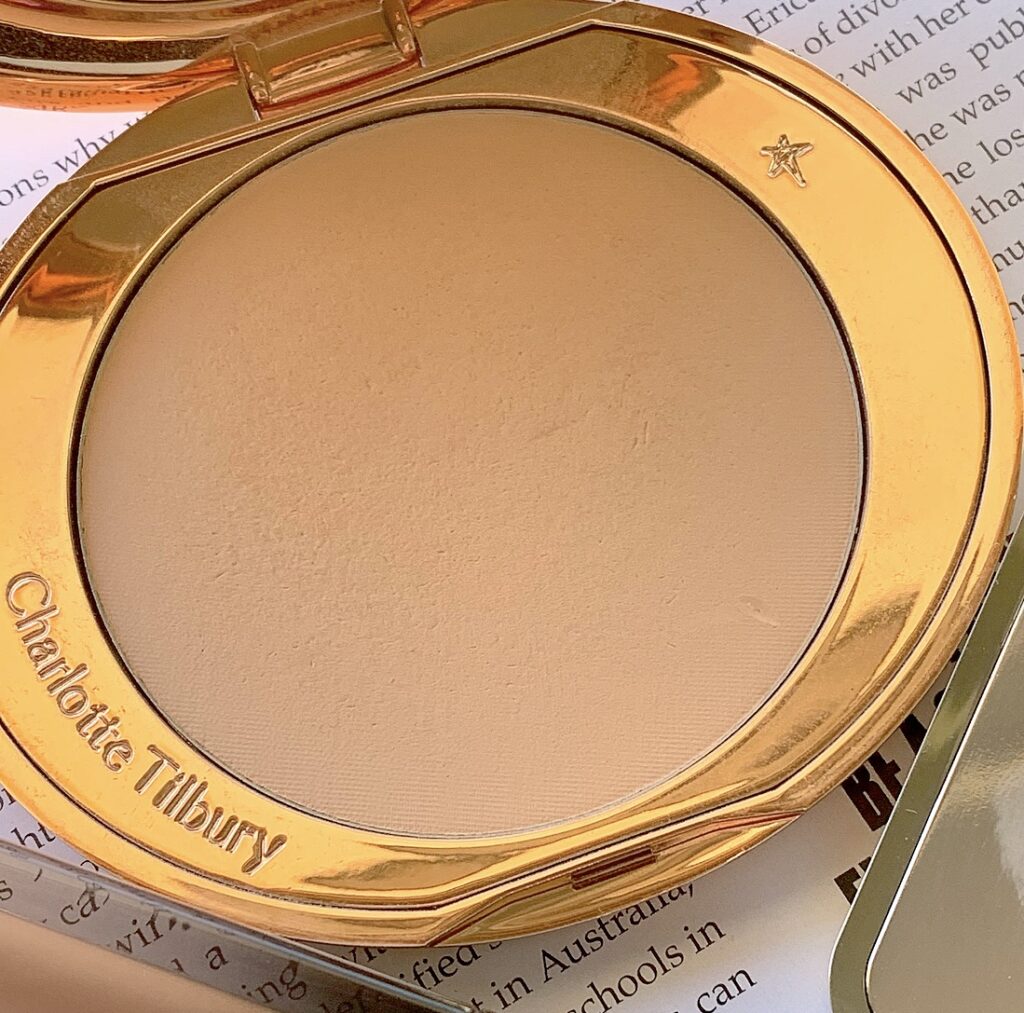 CHARLOTTE TILBURY AIRBRUSH FLAWLESS FINISH – $70.00
RECOMMENDED BY – Honestly Rosa (Formally Lipstick & Linguine)
I'll always have a soft spot for Charlotte Tilbury. But my obsession has always been within reason. I have umm'd and ahh'd over this god damn powder basically since it launched. Because I always thought that a $70 face powder was the height of makeup insanity. But when I saw Rosa buy this powder twice because she loved it that much, I had to see if it was worth the hype.
MY THOUGHTS – Well shit. This powder is actually amazing. And incredible. And will almost certainly make it into my end of year favourites. What I'm say is that it's worth the hype. The Airbrush Flawless Finish is ridiculously finely milled. It melts into the skin with ease, setting down my base without making my foundation look overly powdery. As a bonus, I also love this under my eyes. It sets down my concealer and smooths everything out under there. I still say that $70 is way too much to spend on a setting powder. But this is a good one.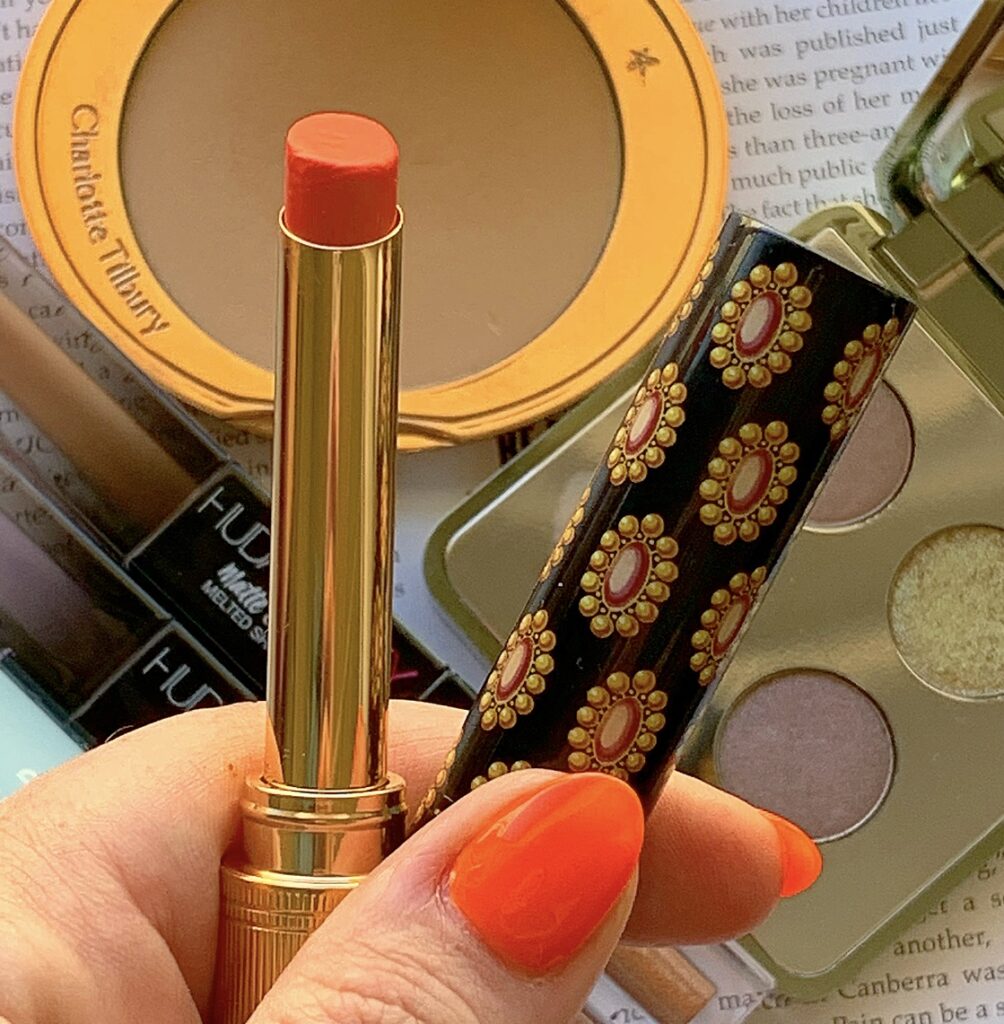 GUCCI ROUGE DE BEAUTE BRILLIANT in EMMY PETAL – $57.00
RECOMMENDED BY – Ms Hannah E
Ok, quick story. I initially didn't want these balms. Are they gorgeous? Yes. Do I really need them? Probably not. I was perfectly happy living my life without them. That was right up until I saw Hannah do a swatch party of all the shades and I saw that there was a shade called Emmy Petal. My nickname is Emmy and I work with plants. I had to have it.
MY THOUGHTS – Yeah, this wound up being a good buy. The colour is definitely better suited for the warmer part of the year. But the balm formulation is quite lovely and it feels very lightweight and hydrating. I'm strongly considering getting more shades. Please talk me out of this.
SUMMER FRIDAY'S SOFT RESET AHA EXFOLIATING SOLUTION – $82.00
RECOMMENDED BY – Bianca Hill, Centaine McLean
Summer Friday's has quickly become one of my favourite skincare brands. I am yet to be unimpressed by their products. But one of their more polarising releases as of late has been the Soft Reset Solution. I saw that some of my favourite bloggers loved it and others thought it was way too intense for their face. Which means, naturally, I had to decide for myself.
MY THOUGHTS – At a whopping 16% Glycolic Acid and 2% Lactic Acid, this is one of the more potent exfoliating toners that I've come across. And it was with a lot of trepidation that I ended up trying this out (this arrived the same week that I had my flare up from the Dermalogica Peel). It took me around 5 weeks before I was comfortable using this more than once a week. And I slowly built up my tolerance. I'm now using this 3-4 times a week and I do enjoy it quite a bit. Unlike most of the high AHA toners that I've tried, I do feel the tingle with this one. And I always immediately follow up with a hydrating or calming serum just to balance it out. I do recommend this one but only for those who a) already have a high tolerance to these ingredients or b) have extremely oily or acne prone skin.
And those are my most recent purchases that were influenced by you guys! What have I influenced you into picking up? I would love to know if it worked out for you. And let me know as well what you're loving so I can get part 7 underway!
Cheers and love
Emily xo