Who else cannot believe that Christmas is a week away? It seems crazy just how quickly this year has gone. What this also means is that we all have one week to go to get all of our Christmas shopping done! And for those who are stuck on what to get your makeup loving friends and family, I'm here to help! I have tested, trialed and I've discovered the best of the best for Christmas this year. Some will make great stocking stuffers, others great presents on their own. So, if you wanna know my top picks to add to your Christmas list, just keep reading!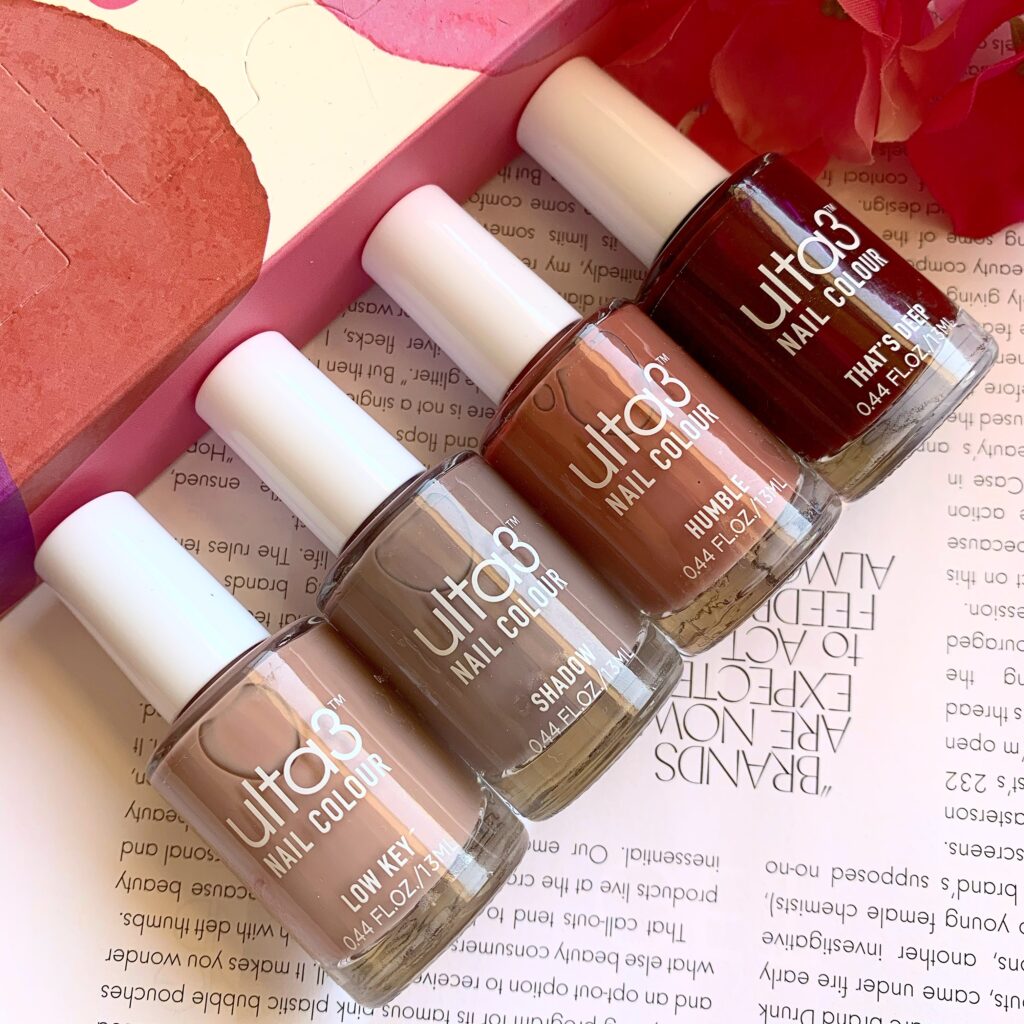 ULTA3 NEW CLASSIC NAIL POLISH SET – $9.95*
Who doesn't love a fresh manicure? Ulta3 has bought out two great nail sets for holiday this year and the New Classic set has been my current obsession. This set contains four amazing neutral shades that would suit any occasion. If you however prefer a bit of colour, their Trend Hunter set has a great array of reds, corals and pinks.
MORPHE BRUSHES ALL EYE WANT 6 PIECE BRUSH SET – $27.00
Brush sets are such a great, go to gift for any beauty lover. And Morphe has some great afford sets available now. My pick is their six piece eye set but they also have sets that cover pretty much all of your makeup bases. They are incredibly well made and so soft to boot!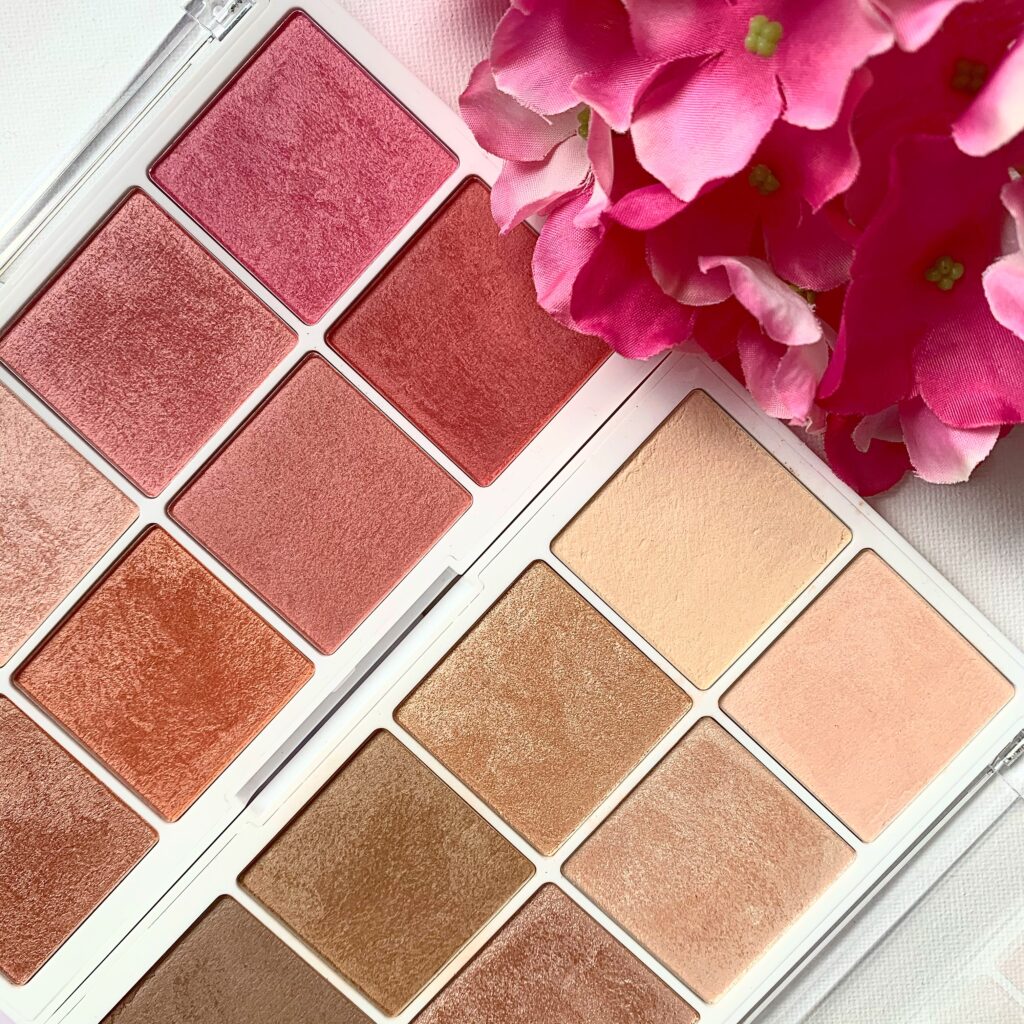 ULTA3 FACE THE DAY BAKED CONTOUR & HIGHLIGHTER PALETTE/ULTA3 THE CHEEK OF IT BAKED BLUSH PALETTE – $14.95 ea.*
I didn't know which palette to recommend so I chose both! Another winner from Ulta3, both of these palettes are so practical and easy to use. I definitely recommend them to makeup beginners because these palettes will cover all of their bases as far as cheek products go.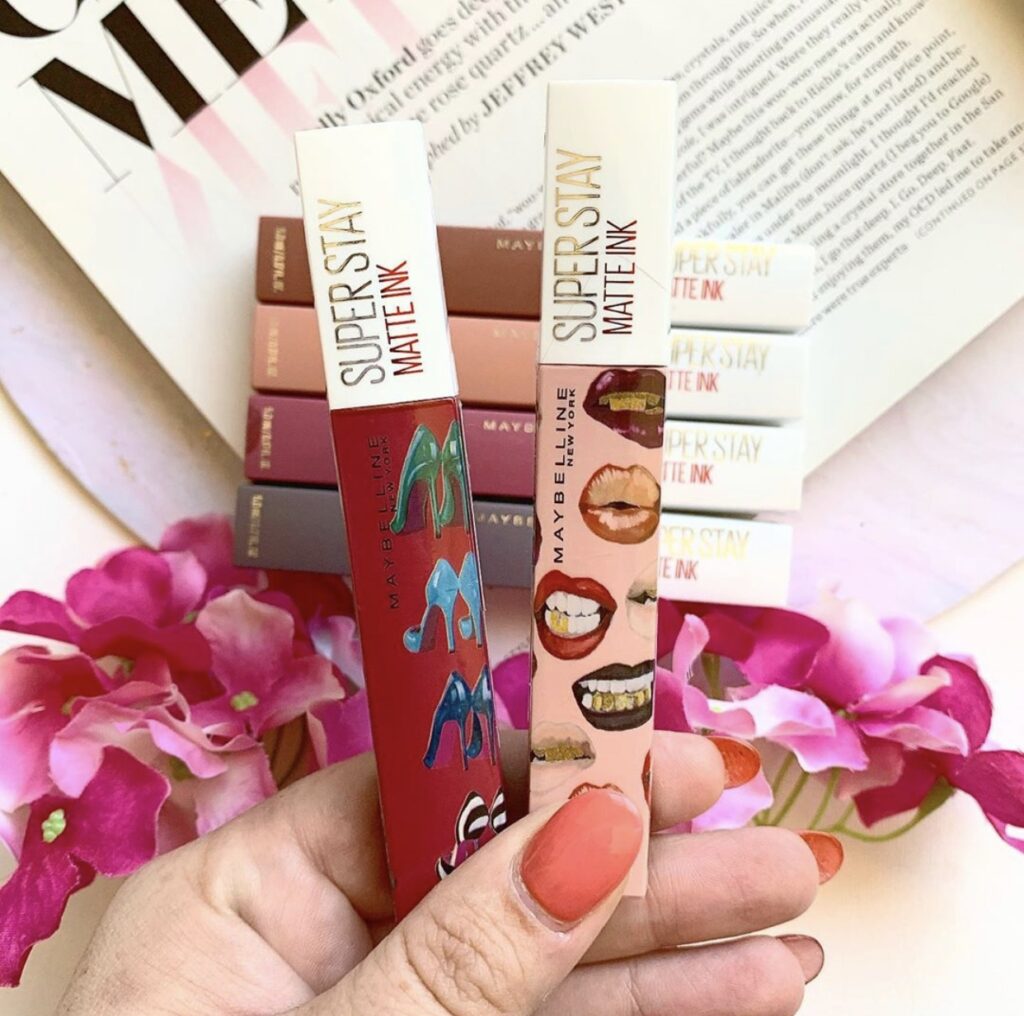 MAYBELLINE SUPERSTAY MATTE INK DUO – $29.95
My love of the Super Stay Matte Ink's is well known here on Emmie's Beauty Life. So when I spotted these duo packs a few weeks back, I knew that they would make amazing stocking stuffers for Christmas! The colours in this duo (Loyalty and Pioneer) are very wearable and they will last on the lips all day.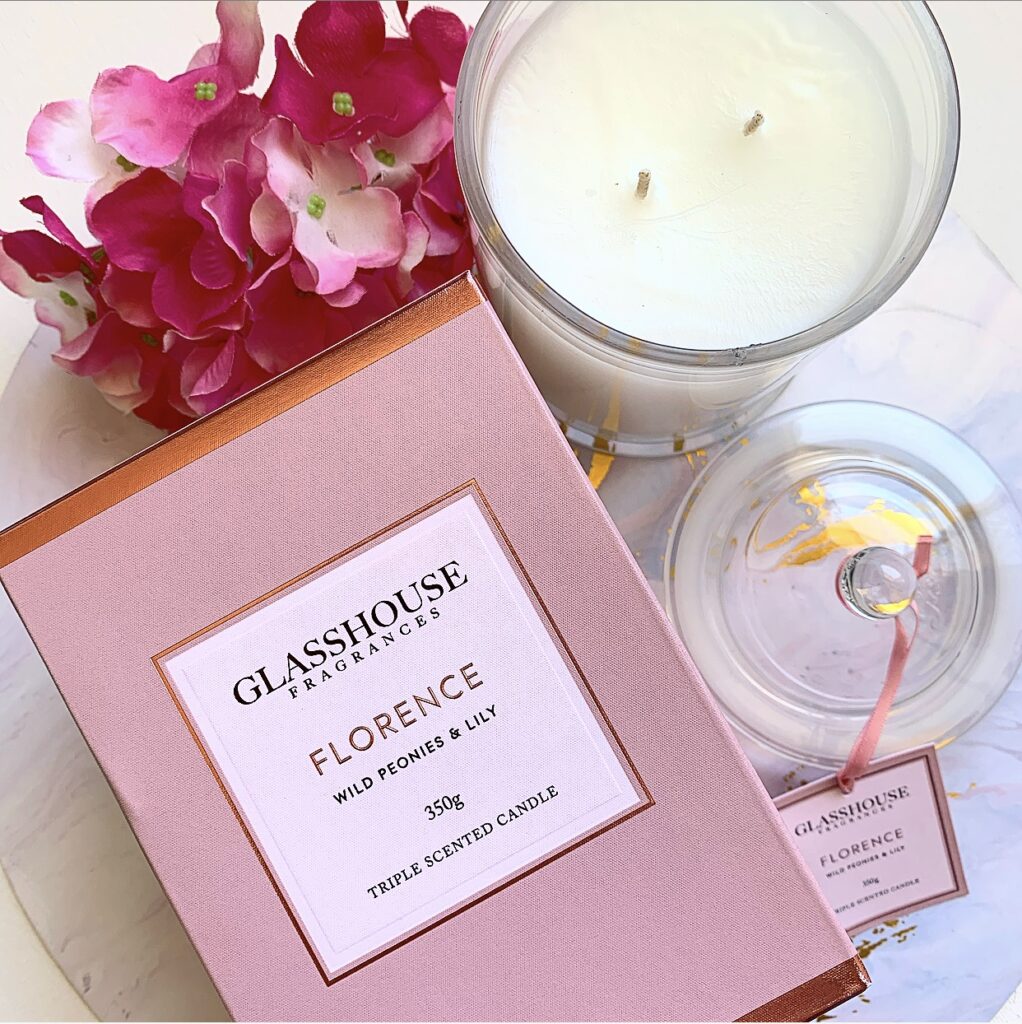 GLASSHOUSE FRAGRANCE CANDLES – $44.95
Glasshouse is always the first brand that pops into my mind when it comes to great gift ideas. The reason being their amazing range of scents that would suit anyone. My favourite at the moment is Florence, but if you want to get into the Christmas season, they have some really gorgeous candles available as well.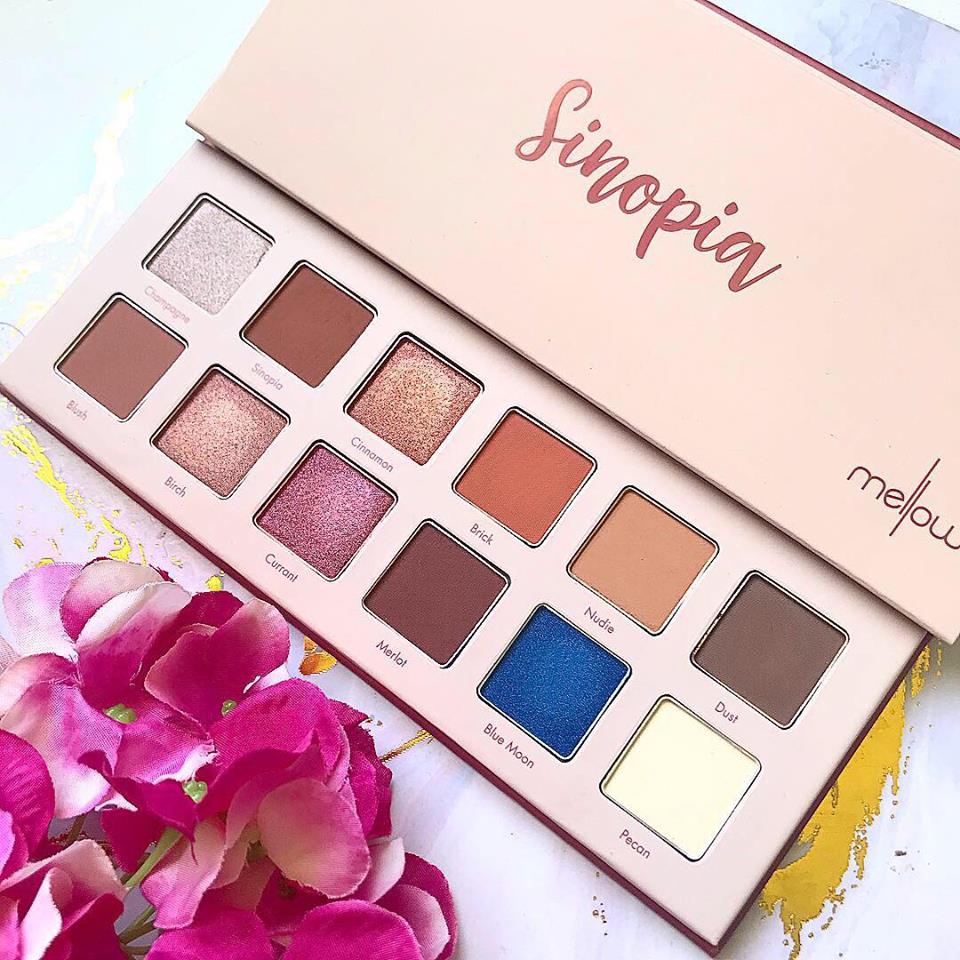 MELLOW COSMETICS SINOPIA PALETTE – $36.00*
I knew I wanted to recommend a great, everyday palette here. And the Sinopia Palette from Mellow Cosmetics has been one of my favourites this year. The colours are just stunning and they blend like a dream! Mellow also has the gorgeous, neutral toned Treasure Chest palette as well that is a stunner. If any of Mellow's products seem up your alley, I now have a code. If you hit the above link and use the code MELLOW15, you will get 15% off your purchase!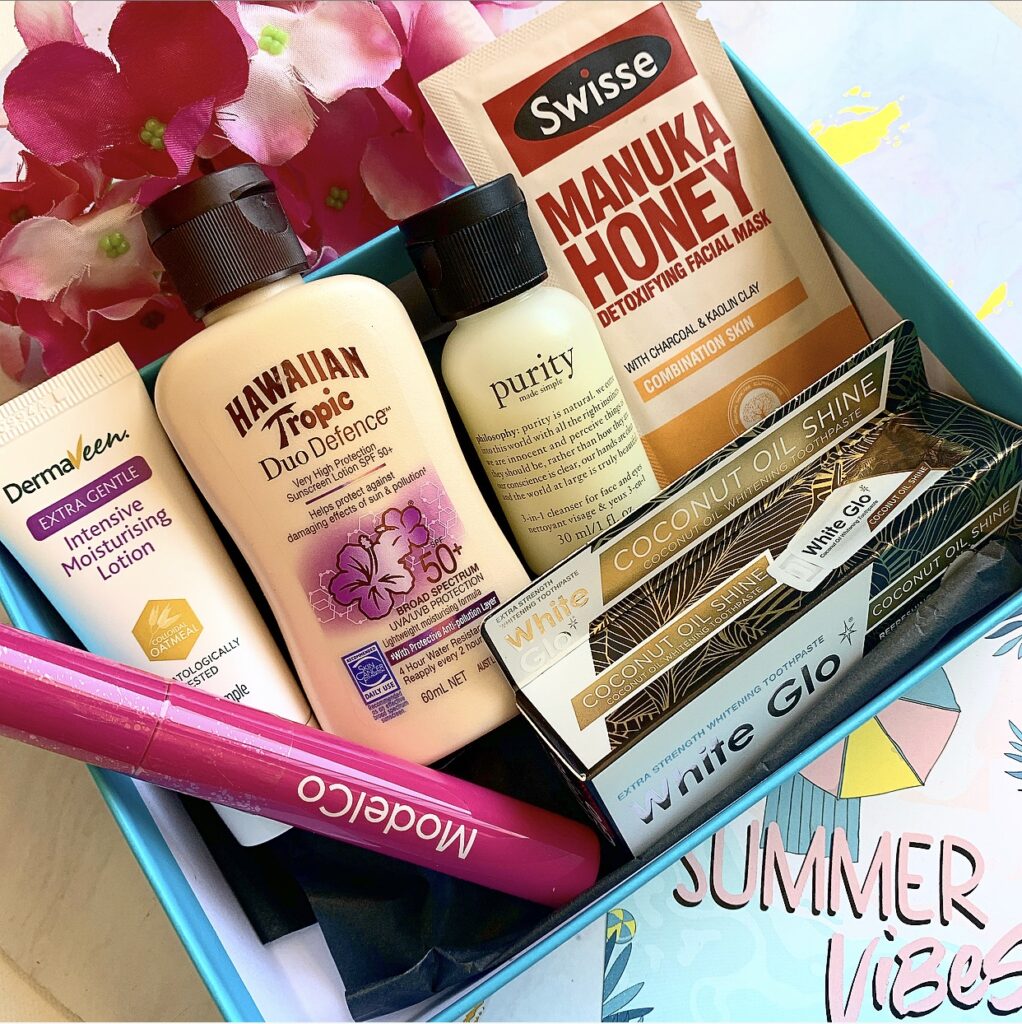 BELLABOX – $19.95/month
I've been doing Bellabox for many years and I still love it! It's my monthly little treat for myself. And this would be such a lovely treat for a loved one. They have 3 and 6 month subscriptions available for people who just want to try and you can cancel at any time.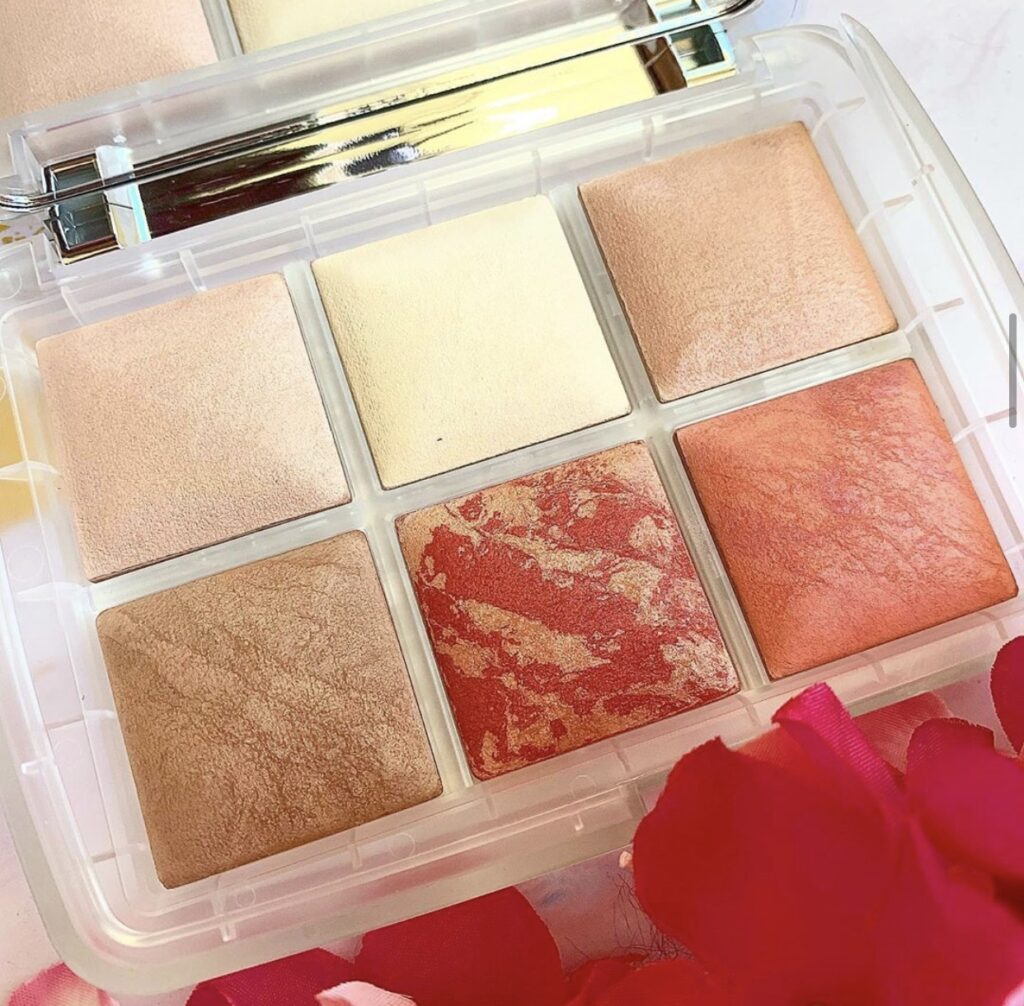 HOURGLASS AMBIENT LIGHTING EDIT GHOST PALETTE – $122.00
Now we are getting into the big spender gifts. And what a gift to start on! I will always champion the Ambient Edit palettes. They are so perfect for travel because they contain pretty much every powder you need for your face. And this year's palette is probably my favourite that they have released. The blushes are definite standouts (they would look stunning on cooler skin) and of course they have their ever popular Diffused Light powder which I love all over the face. This is pricey, but so worth it!
HUDA BEAUTY MERCURY RETROGRADE EYESHADOW PALETTE – $115.00
Huda makes stunning palettes but she really outdid herself here. This is a must for any beauty lover! The shades would work so well on so many different people and the finishes are so unique. I am yet to come across another matte formulation that is as good as hers. The glitters are gorgeous too and apply to the eye seamlessly.
DRUNK ELEPHANT SHELF CONTROL NIGHT KIT – $150.00
Finally, the skincare set to end all skincare sets. This bundle contains the legendary TLC Frambois Night Serum ($138 on it's own!), The C-Tango Eye Cream, the Jelly Cleanser, the Marula Oil and the Lala Retro Whipped Cream Moisturiser. This would make any skincare lover's day!
And those are my top picks for Christmas! I easily could have made this list longer but I would be here all day! What have you got your eye on this Christmas (me personally, two words. Natasha. Denona!) Let me know your Chrissy picks down below!
Cheers and love
Emmie xo
* Some of the products mentioned were gifted to Emmie's Beauty Life. There are also affiliate links.