In what is becoming a year tradition over here on emmiesbeautylife.com, I am once again dipping into the most expensive products of my collection and doing a full face with them all. I do enjoy doing these posts because I can go into the good, the bad, and the absolutely not worth it when it comes to the more pricey members of my makeup family. So, we won't waste any time and dive right on in!
*Em's Note: as always, pricing is current to the time this post is written*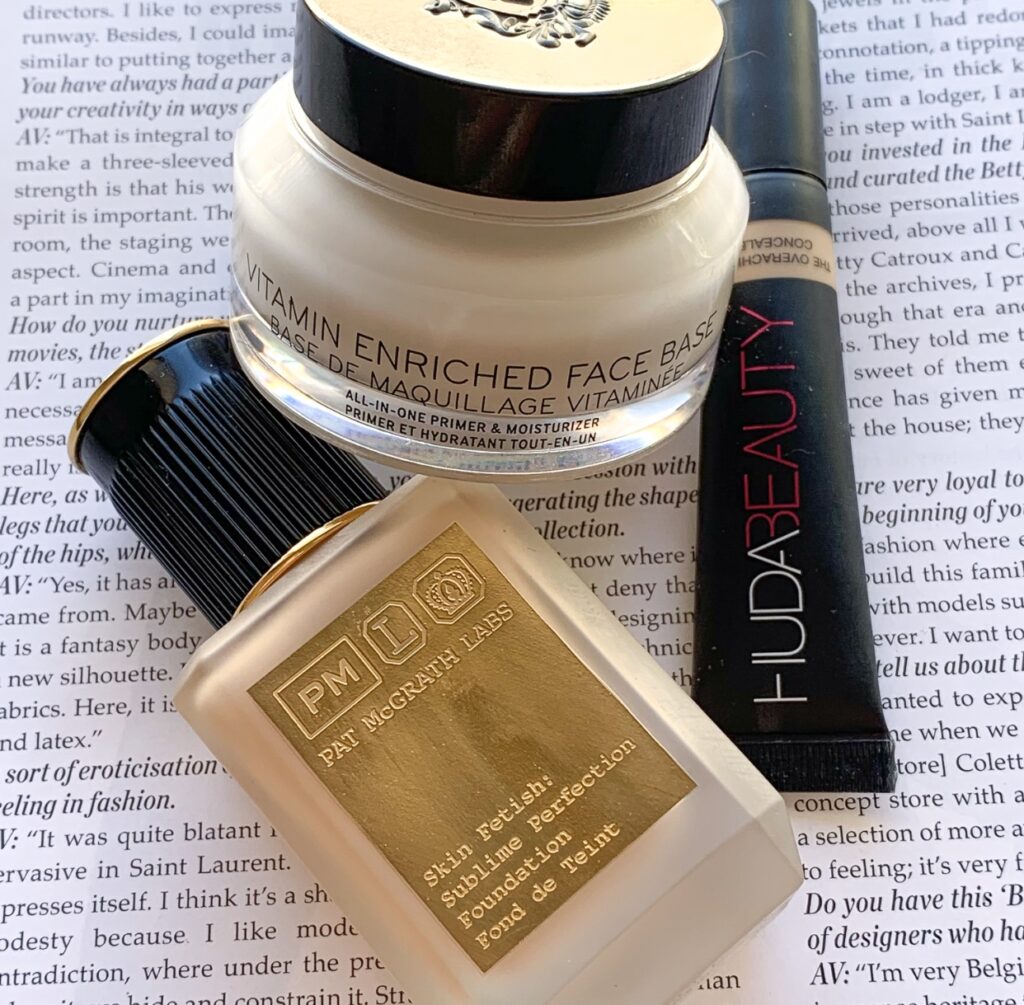 STEP 1 – ACETH THAT BASETH!
For my primer, I used the BOBBI BROWN VITAMIN ENRICHED FACE BASE – $88.00. This is one of those products that I have coveted for so long. And now that I have it, I'll never be without it. It's the perfect hit of moisture for my winter skin. For foundation, I pulled out the PAT MCGRATH SKIN FETISH SUBLIME PERFECTION FOUNDATION – $111.00. I reviewed this a little while ago and I still wear it quite often. I can't in good conscious say to buy it at full price (I sure as hell didn't). But it's a good for sure if you enjoy a lighter coverage. As for concealer, surprisingly, it's now the HUDA BEAUTY THE OVERACHIEVER CONCEALER – $46.00. I do have a considerable love for this concealer, but it's so full coverage, it maybe didn't pair that well with the foundation that I chose.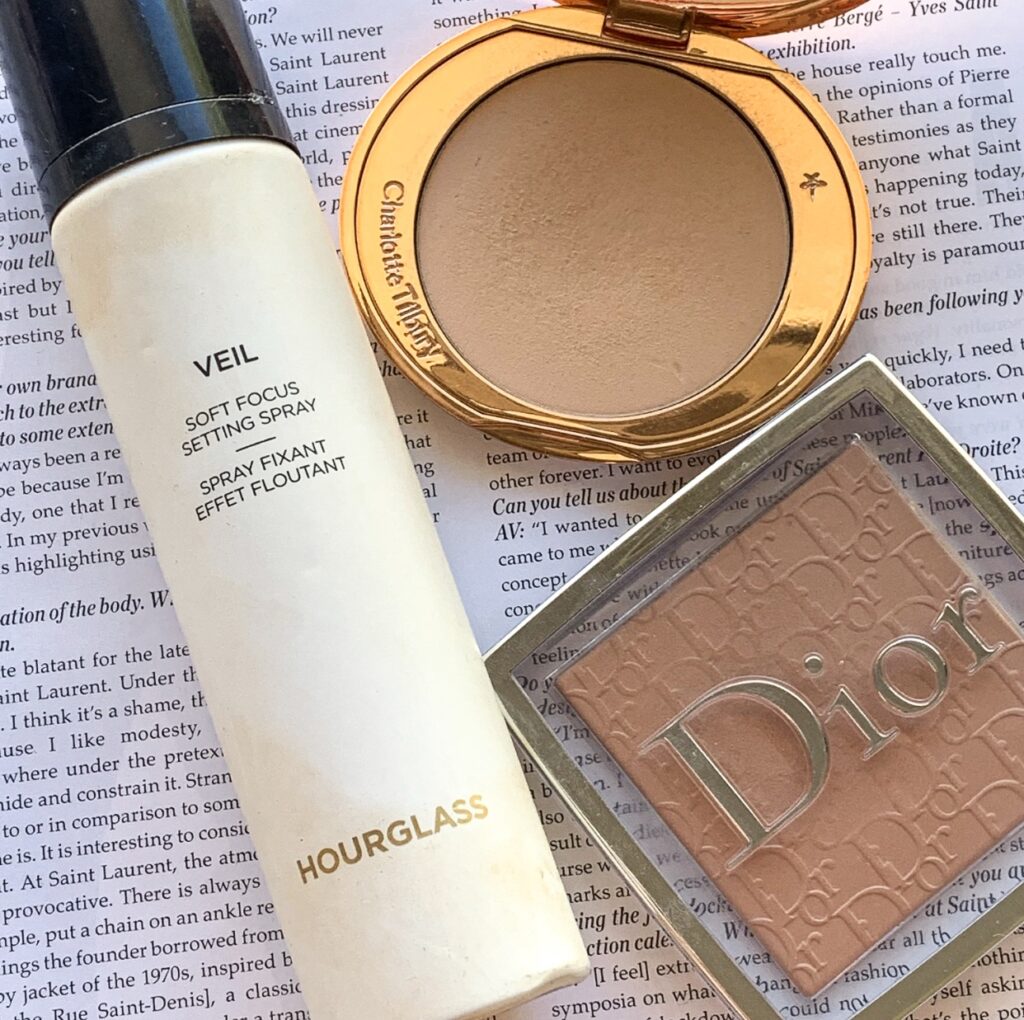 I had two powders that were the same price. So, naturally, I used them both! For under my eyes, I used the CHARLOTTE TILBUY AIRBRUSH FLAWLESS FINISH POWDER in MEDIUM – $70.00. This is such a smooth, fine powder that I love using for setting my concealer. As for the rest of my face, I used the DIOR BACKSTAGE FACE & BODY POWDER-NO-POWDER in SHADE 1 – $70.00. This sets down my foundation and adds the slightest bit of luminosity to the skin without making my face look shiny. Finally, for my setting spray. I used the HOURGLASS VEIL SOFT FOCUS SETTING SPRAY – $68.00. Even though Hourglass isn't one of my faves anymore, I still have a soft spot for this spray and it does do an excellent job at settling any powderiness on my skin.
BASE TOTAL – $453.00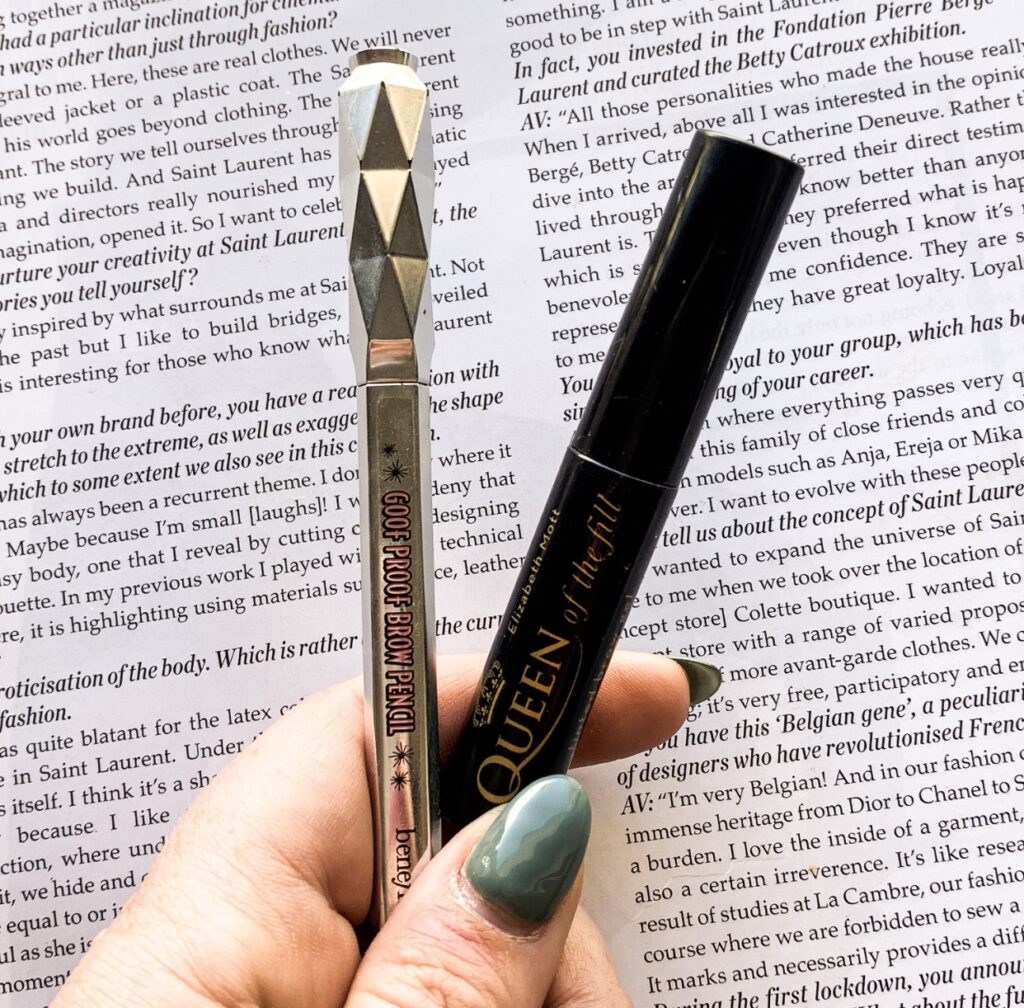 STEP 2 – BROWS ON FLEEK
I'll be the first person to admit that I basically neglect my brows. And I even more rarely change up my brow routine. That is the main justification that I have for still using the BENEFIT GOOF PROOF BROW PENCIL – $45.00. It's a damn good pencil and I swear that it's almost used up. For setting my brows, I pulled out an old fave. The ELIZABETH MOTT QUEEN OF THE FILL – $39.00. I love how teeny tiny the wand is and the effect that it gives to the front of my brows. Once it's empty, I probably will repurchase it.
BROWS TOTAL – $84.00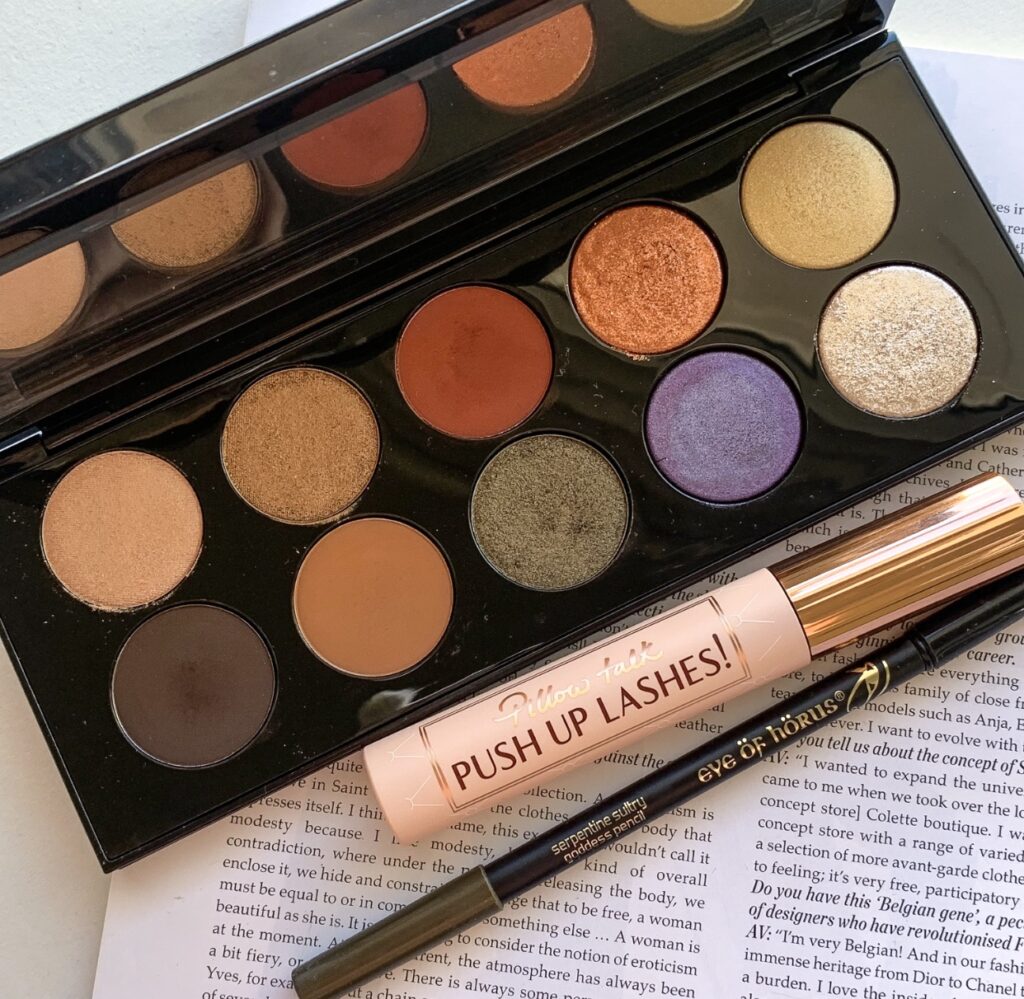 STEP 3 – EYE-MAZING!
You want to see expensive palettes, I got your expensive palettes! And for this post, I pulled out the PAT MCGRATH MOTHERSHIP VI: MIDNIGHT SUN EYESHADOW PALETTE – $205.00. This was the first time that I played with this palette and if you're a fan of earthy, swampy tones, you'll love it. I used a mixture of Taboo, Xtreme Dust and Vermillion Venom in the crease and under the lower lashline, Wicked Envy all over the lid. And finally, Blood Moon 005 in the inner corner. I liked the look a lot, but I'll admit that the use of Xtreme Dusk was a mistake. And the next time I recreate this look, I'll skip that shade.
On my waterline, I used another favourite. The EYE OF HORUS GODDESS PENCIL in SERPENTINE SULTRY – $33.00. The shade tied in really nicely with the green on my lid. For the lashes, I played with a newbie! The CHARLOTTE TILBURY PILLOW TALK PUSH UP LASHES – $48.00. This was the first time that I've tried it so stayed tuned for that review later in the month.
EYES TOTAL – $286.00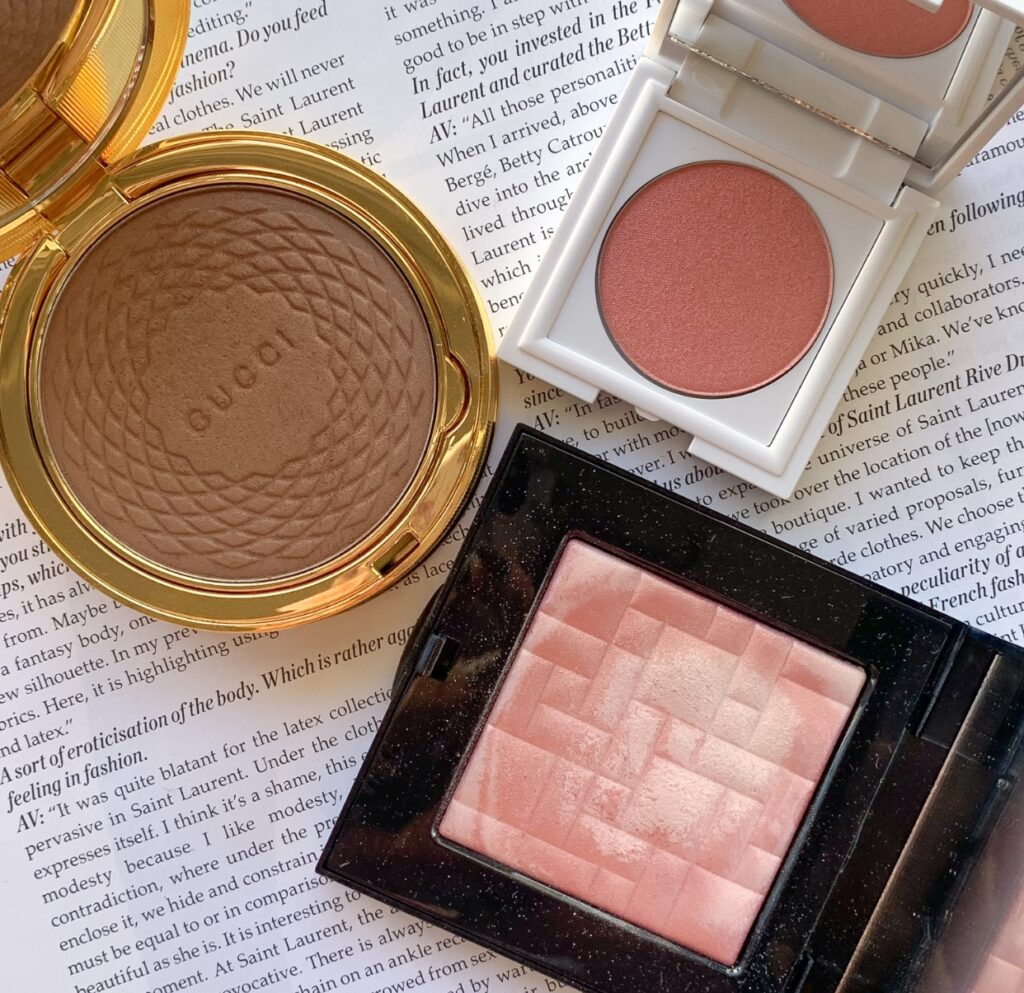 STEP 4 – CHEEKY BUSINESS
Knowing how intense my eye look was going to be, I wanted to keep the cheeks on the light side. For bronzer, I bought out the GUCCI POUDRE DE BEAUTE ECLAT SOLEIL BRONZER in SHADE 02 – $120.00. This bronzer is gorgeous, but it takes a little bit of trial and error in terms of applying it. My preferred technique is to apply with a big, fluffy brush in a light, almost tapping motion. And then, using a more dense brush, really blend it out. On the apples of my cheek, I used for the first time the CHANTECAILLE FLOWER POWER CHEEK SHADE – $71.00. This adds a beautiful and subtle flush of colour to the cheek. It's sold out at Mecca online but you can probably still find it in store. And because I have to add a bit of extra glow, I whipped out the BOBBI BROWN HIGHLIGHTNG POWDER in PINK GLOW – $80.00. This paired well with the blush and worked almost like a blush topper.
CHEEKS TOTAL – $271.00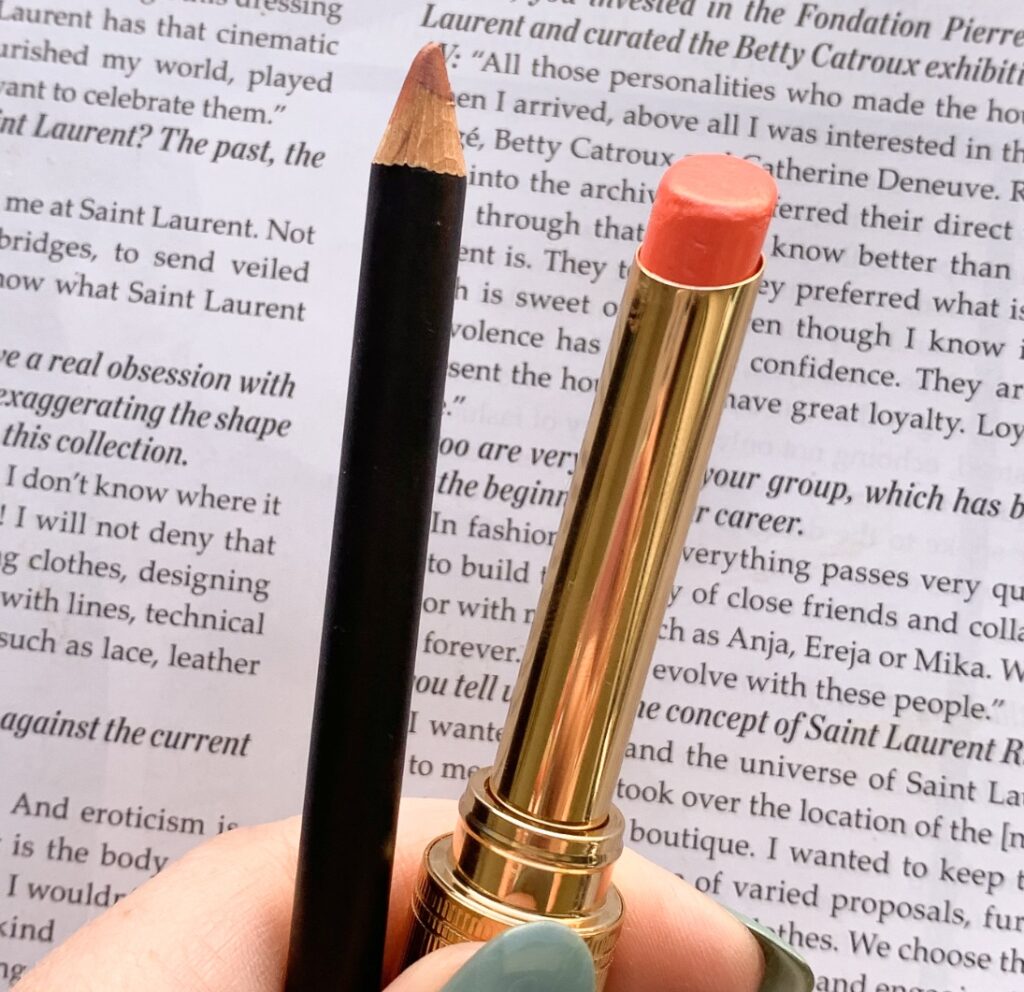 STEP 5 – LIPS (I've run out of puns)
Like the cheeks, I wanted to keep my lips nice and simple. I kept it to two products. And I ended up loving this combo so much, I'll definitely wear it again! I lined my lips with the MAC LIP PENCIL in CHICORY – $30.00. And then, to add a glossy moment, I used the GUCCI ROUGE DE BEAUTE BRILLIANT in EMMY PETAL – $64.00. These two paired together brilliantly and worked well with the look I was going for.
LIP TOTAL – $94.00
GRAND TOTAL – $1188.00 (wow, less than last time)
And because it is the law, this is the finished look!
And that is my 2021 edition for my most expensive face! And now, I am supposed to say that I won't be buying anything else. But we all know that is a lie. What is the most expensive product in your makeup collection? Tell me so I can feel better!
Cheers and love
Emily xo