It's the end of May, that winter chill is setting in, and my skin is not having it! Which means it's time for a skincare change up! It's been a while since I last did a night time routine on here. Because my evening routine is a little involved. But I always enjoying sharing my routines with you all. So, if you want to see the products that will be saving my skin this winter, just keep reading!
*Em's Note* Some of the products featured were sent to me in PR. I am not obligated to talk about them. All opinions are my own.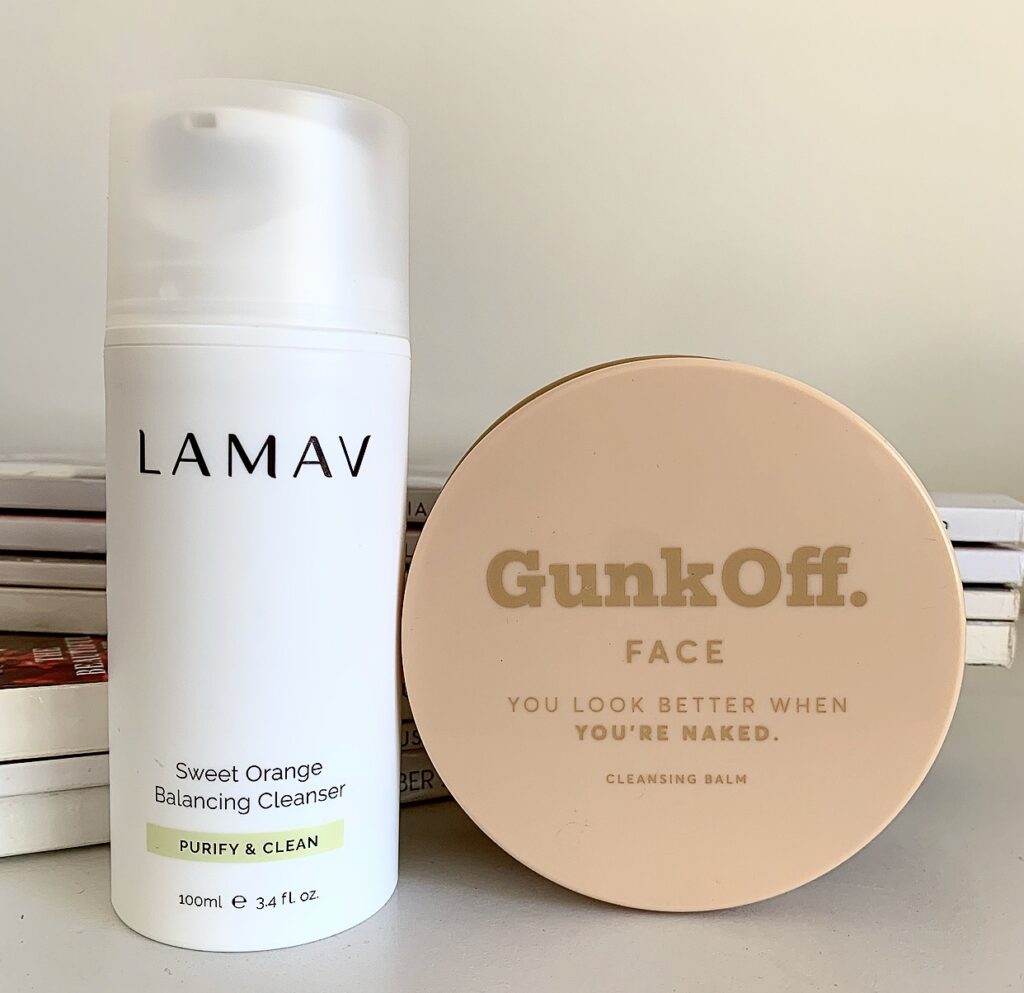 STEP ONE – CLEANSE
On the days where I'm wearing makeup, I usually take it off before my shower with a makeup remover cloth (I still love my FACE HALO – $30.00*). But if it's just a sunscreen day, I'll wait until after my shower to get started on my routine. For my first cleanse, I'm back to using the GUNK OFF CLEANSING BALM – $48.00*. I'll always have a soft spot for this balm.
For my second cleanse, I've been juggling between a few cleansers. But the one that I've been using the most consistently has been the LA MAV SWEET ORANGE BALANCING CLEANSER – $35.00*. This is such a lovely gel cleanser with a pleasant orange scent. And a couple of gentle acids to boot!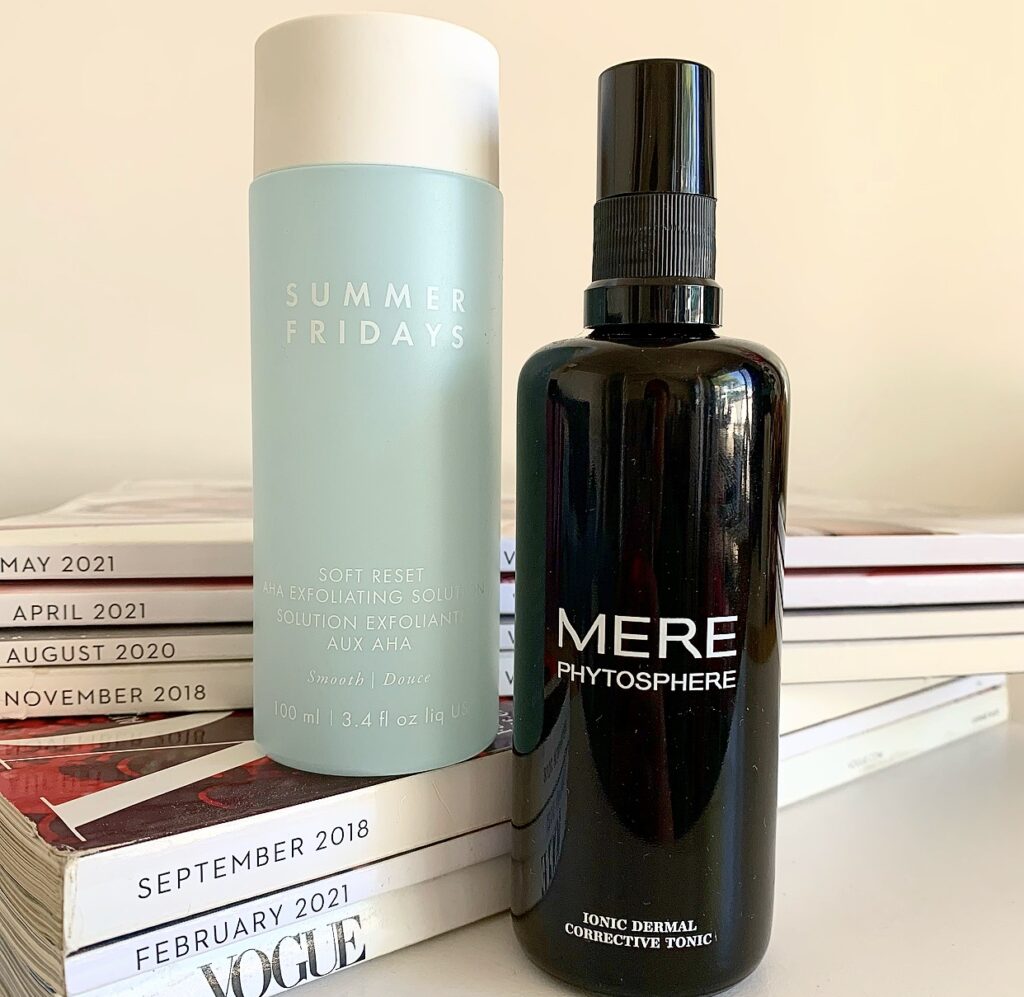 STEP TWO – TONE
I'm currently using two different toners. And my choice of toner will usually shape the direction of the rest of my routine. Three to four nights a week, I use the SUMMER FRIDAYS SOFT RESET AHA EXFOLIATING SOULTION – $82.00. This is very much in the same vein as the Pixi Glow Tonic or the Ole Henriksen Glow2Oh Toner in that it's quite high in AHA's. I will usually do this on alternate days because it is a bit too intense to use it on consecutive nights.
On the alternate nights, I'm quite enjoying the CLARINS HYDRATING TONING LOTION – $45.00*. While I wish that this was unscented (it's quite strong), it is a nice, soothing toner to use. Also, I keep it in my Mere Phytosphere bottle because I'm lazy and it's convenient.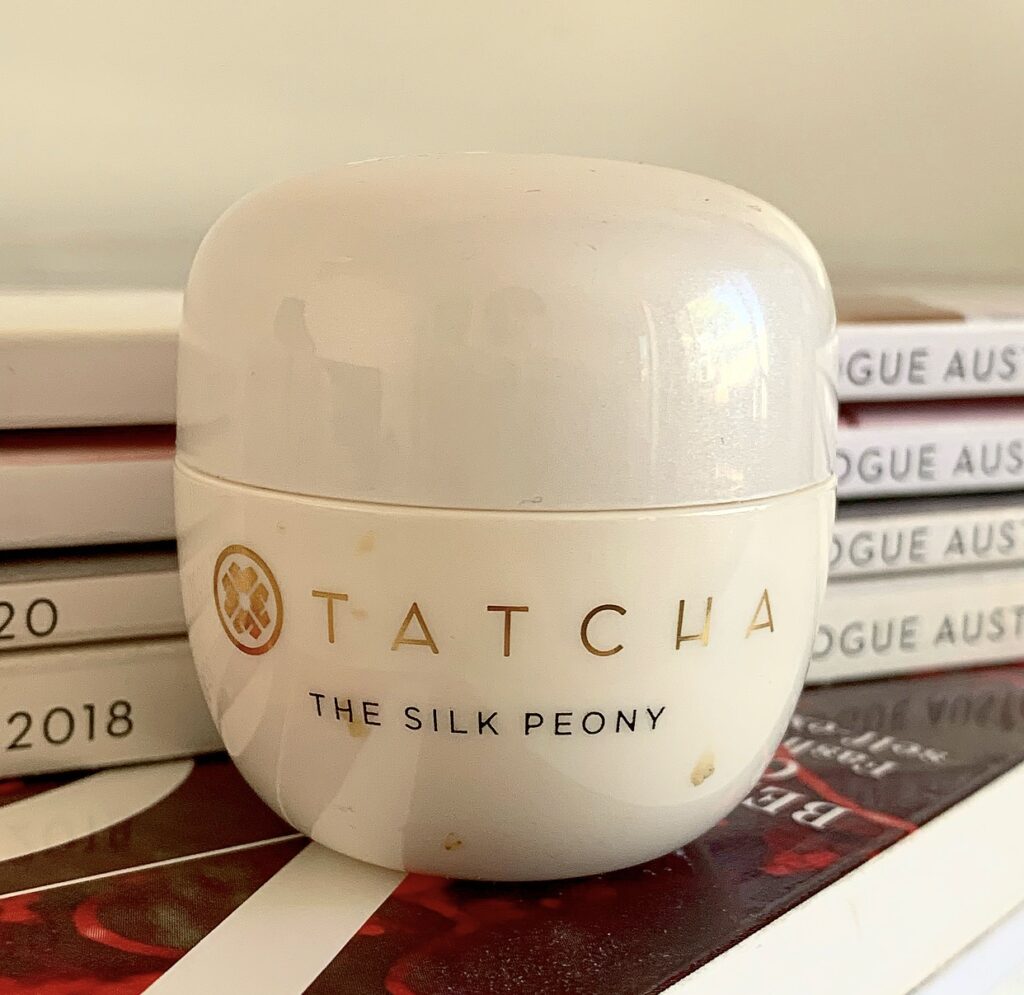 STEP THREE – EYE CREAM
Yep, I'm still using the TATCHA THE SILK PEONY – $91.00. And I'll probably be using this eye cream forever. Because it's been like eight months and I'm still not even close to hitting the bottom of this. It's a fab eye cream, but my god!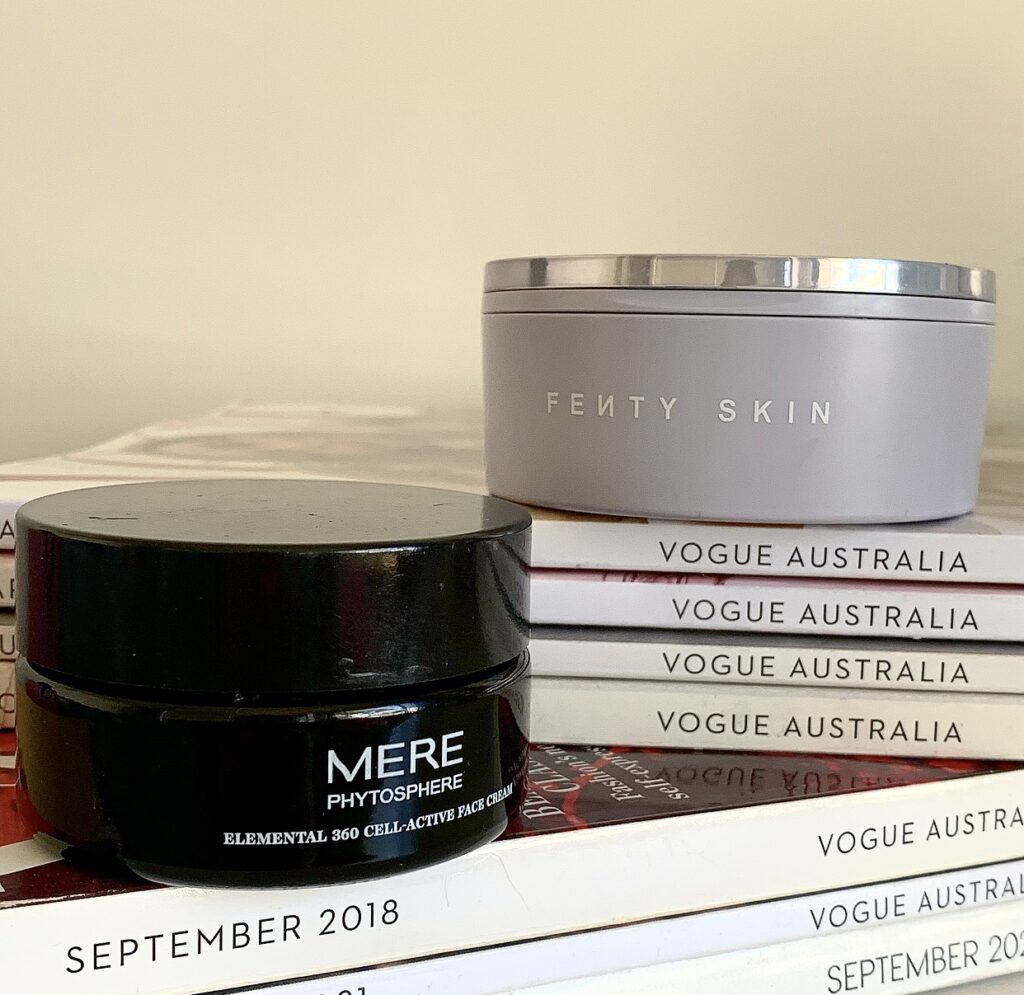 STEP FOUR – MOISTURISE
Ahh, my favourite step! Like most of the products in my routine, I've been juggling a few moisturisers at the moment. But in this case, it's more like one moisturiser out, one moisturiser in. For the out, we have the FENTY SKIN INSTANT RESET OVERNIGHT RECOVERY GEL CREAM – $58.00. I mentioned this moisturiser in a previous favourites. And while I'll definitely be repurchasing, it's probably a good thing that I'm running out now. As I'm discovering that it's not quite enough hydration for my skin now that we are heading into winter.
For the in, I've been introducing the MERE PHYTOSPHERE ELEMENTAL 360 CELL ACTIVE FACE CREAM – $62.00* for about a month now. Right off the bat, this moisturiser is thicc! Like, crazy thick! And a little bit goes such a long way to making my skin look and feel silky soft and smooth.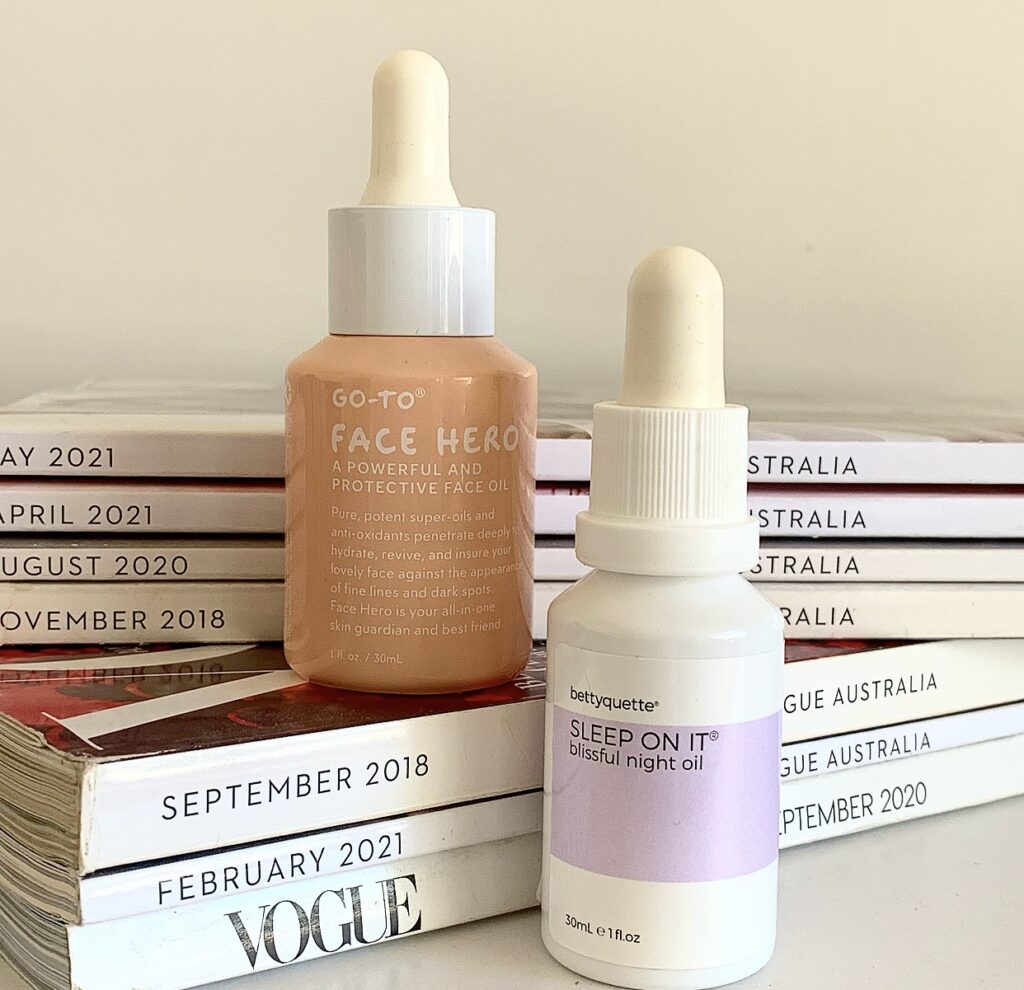 If my skin is feeling particularly parched (or, let's be honest, if I could be bothered to), I'll usually whip out a face oil as my final step for my face. I've been using two different oils, the GO TO FACE HERO – $45.00 and the BETTYQUETTE SLEEP ON IT BLISSFUL NIGHT OIL – $45.00*. Both of these are damn good oils. The Face Hero is a long time favourite and the Sleep On It is one of the few Lavender based products that I can tolerate. The scent is light and calming and I can't get enough of it!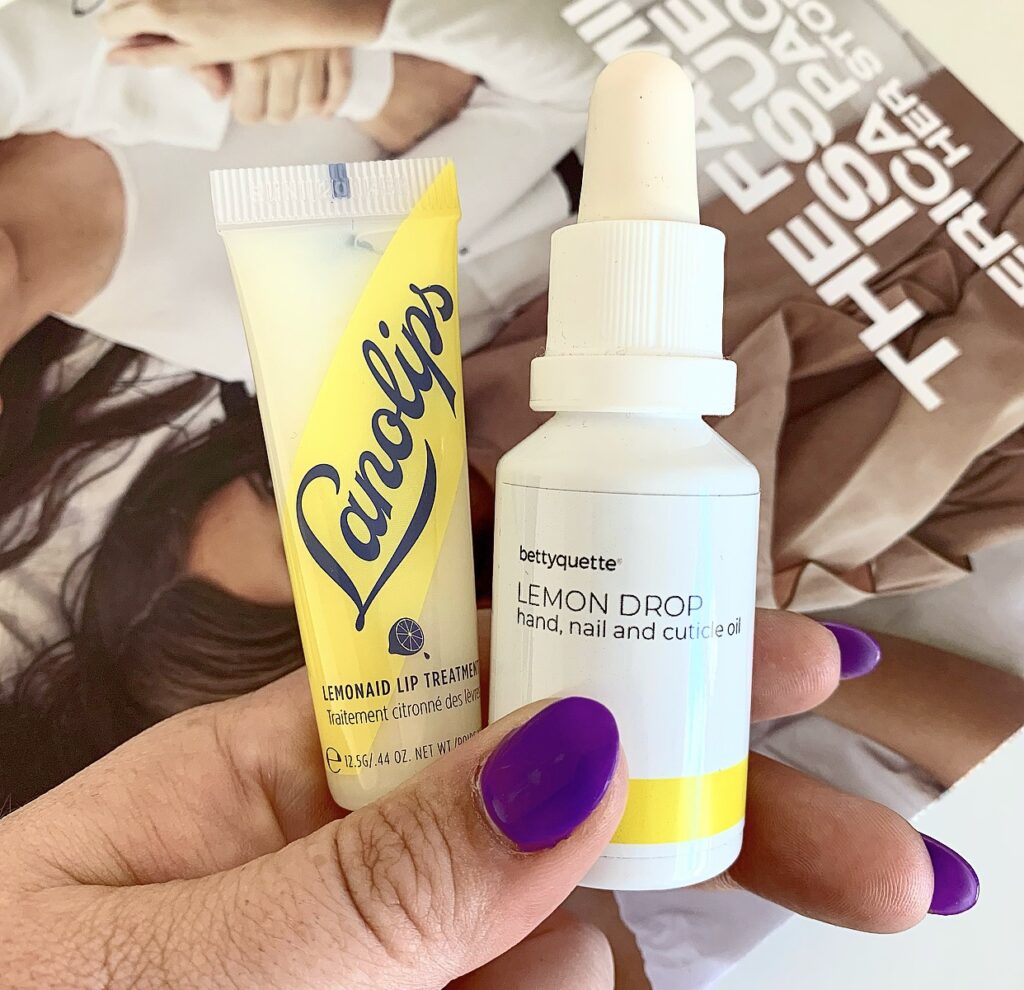 STEP FIVE – FINISHING TOUCHES
Right before I slide into bed, I usually hit the extremities with a little bit of loving. I always wear a lip balm to bed and my favourite right now is the LANOLIPS LEMONAID LIP TREATMENT – $16.99*. I do love me some lemony fresh! Speaking of lemony fresh, for my hands, I'm all about the BETTYQUETTE LEMON DROP HAND, NAIL AND CUTICLE OIL – $24.95*. This is such a light oil that soaks into the skin so quickly. I don't have to worry about greasy hands while I'm trying to sleep!
So, that's it for my general routine. But there are also little extras that I don't necessarily do every night, but they are still crucial parts of my routine.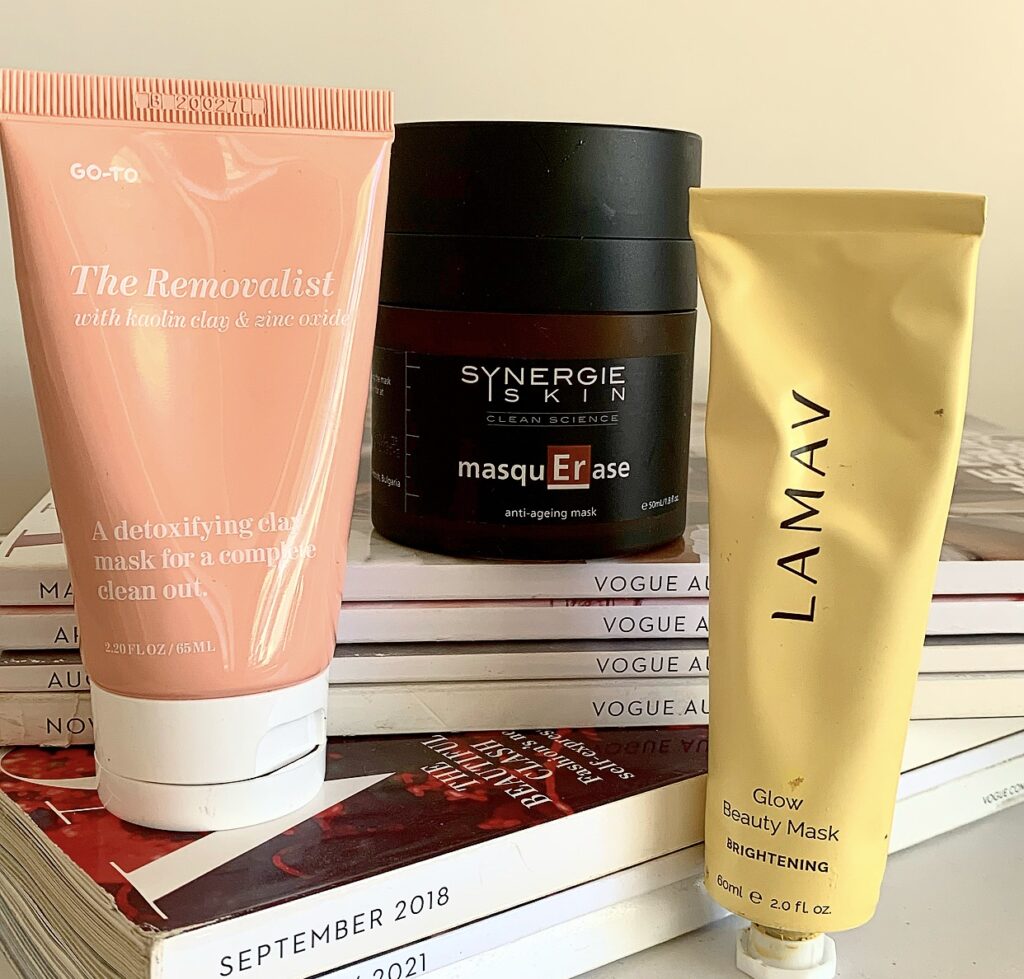 MASKS
We all know that I love a good face mask! And these are the current three in my routine (should have been four. RIP Flavanone, I miss you). For the nights where my skin is feeling congested, I'll usually use the GO TO THE REMOVALIST – $48.00. It's one of the more gentle clay based masks that I've tried, but it does a good job at clearing out the gunk.
If my skin is especially parched and needing some hydration, I'll skip the moisturisers all together and I'll break out the SYNERGIE SKIN MASQUERASE ANTI AGING MASK – $108.00*. This stuff is intense! It's loaded with a ton of amazing hydrators for the skin and it always works to bounce my skin back. It's recommended that you wear it for 30 minutes and then rise off but I much prefer it as a sleeping mask and allow it to really work it's magic while I sleep. Also, one more thing, it smells like chocolate. It's the weirdest thing!
And when my skin is a little on the dull side, but not necessarily excessively dry, I love the LA MAV GLOW BEAUTY MASK – $59.00*. I talked about this one in my Spotlight On post a few weeks back, but my love for it has only grown since then. This is like a shot of glow to the skin and I can't get enough of it!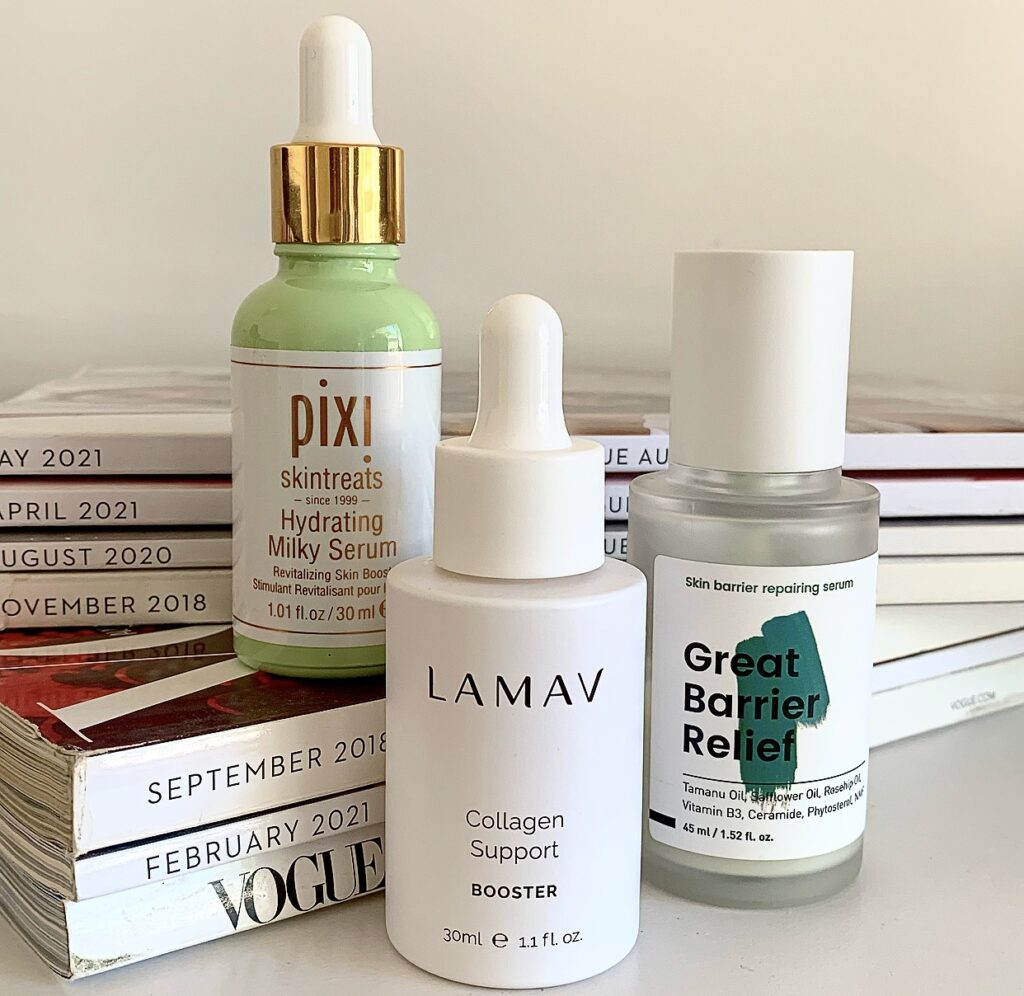 SERUMS
My serums have been getting a considerable workout right now. And as you can see, I'm definitely leaning toward anything that gives a boost of hydration to the skin. First up is the PIXI HYDRATING MILKY SERUM – $35.00*. The key players in this are Jojoba and Squalane. And out of the three serums, this one I use almost every night. I've also been quite enjoying the LAMAV COLLAGEN SUPPORT BOOSTER – $85.00*. This serums more targets anti aging and helps my skin to boost it's collagen production. Finally, the KRAVE GREAT BARRIER RELIEF – $65.00. This one I did really love and I would usually use it before I went in with my retinol. But I probably won't be repurchasing it when I'm done for personal reasons.
EXFOLIANTS
Now, the fun ones! I love a good exfoliant and I use both chemical and physical exfoliants throughout my routine (on different nights, of course). For the physical, I'm still working my way through the SAND & SKY ENZYME POWDER POLISH – $72.90*. I've done a full review in the past on this and I still love it! This will probably be the powder exfoliant that I'll purchase first when I finish all of the ones that I have.
Because the Sand & Sky exfoliant is quite light, I do like to pair it with the NEOSTRATA CELLULAR RESTORATION – $74.95*. This is an AHA and PHA based exfoliant that works well with my skin. I do notice a difference in my complexion when I consistently use this.
Finally, the Retinol! And I'm still working my way through the BEAUTE PACIFIQUE VITAMIN A ANTI WRINKLE BOOSTER – $104.00*. Hate the smell, but love the results that it gives. I'm actually almost out of this, so if you have any retinol suggestions, let me know!
And that is my evening routine! A nice long post for your Tuesday. And hopefully I've given you a few new product suggestions. What is your skincare routine like? Do you change it up for the winter months? Let me know in the comments below!
Cheers and love
Emily xo