For basically my entire makeup owning life, I have had a deep love and affection for MAC lipsticks. I know a lot of people aren't huge on MAC anymore, but I still legitimately love them and am always excited to see their new lip product launches. They quite literally have a shade for everyone!
So, I figured it would be fun to show you guys what MAC lipsticks I own and what I rate out of my collection. Now, while I don't have the biggest MAC Lipstick collection, I do have quite a few. And as a result, I'm going to do this in two parts. Today's post will be the Matte and Powder Kiss lipsticks. And on Friday, I'll have everyone else. So, if you want to see my MAC collection, just keep reading!
PART 1 – POWDER KISS LIPSTICKS
The Powder Kiss formula is a newish launch from MAC (I believe it launched late 2018). And this formula is perfect for those who like that soft, blurred effect. It's less pigmented than the OG Matte formula, but so comfortable and airy.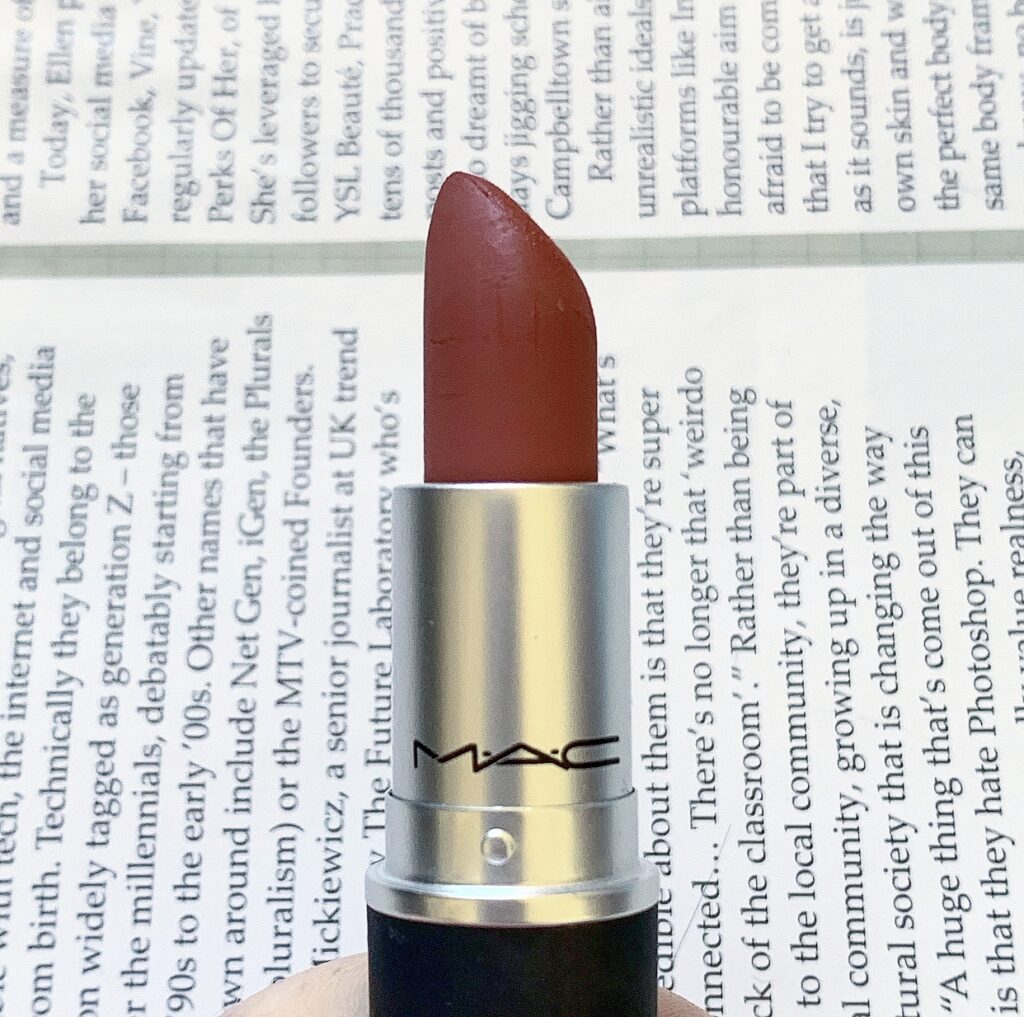 MULL IT OVER
DESCRIBED AS – Dirty Peach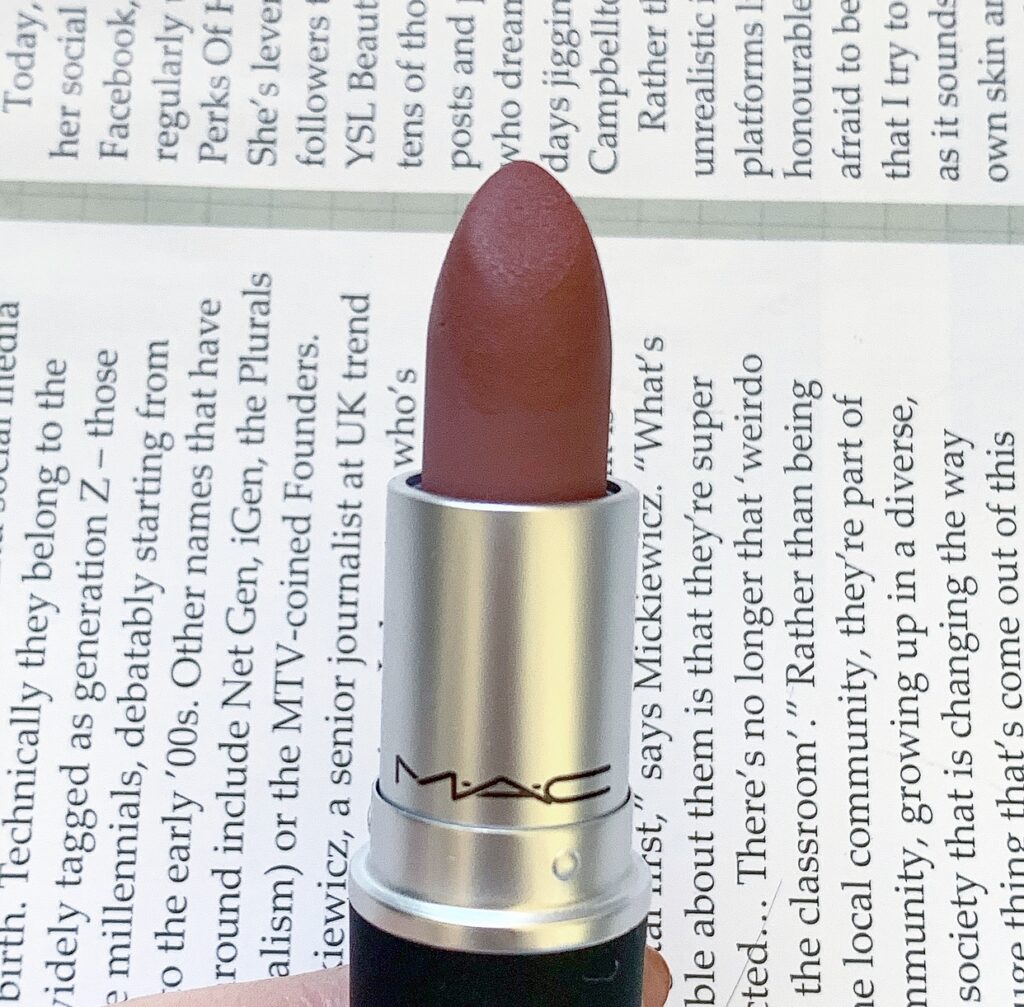 SULTRY MOVES
DESCRIBED AS – Bright Rose Brown
PART 2 – MATTES
Unsurprisingly, I own more matte lipsticks than any other formula. It's probably the most comfortable matte lipstick formula out there, in my opinion. It has full colour payoff and so intensely pigmented.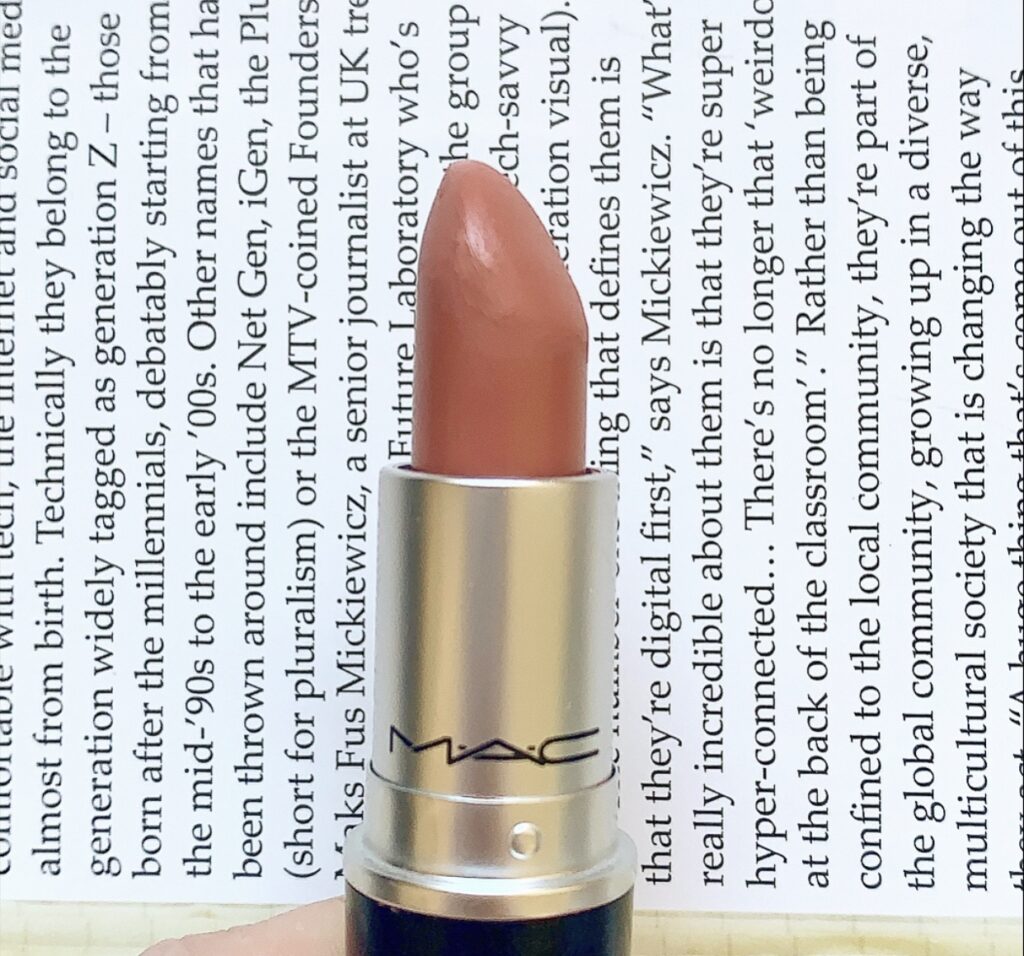 NIKKIA JOY*
DESCRIBED AS – Warm Pink Nude
*Em's Note* This was part of the first ever MACMaker collaboration back in 2017. This shade has since sold out (obviously)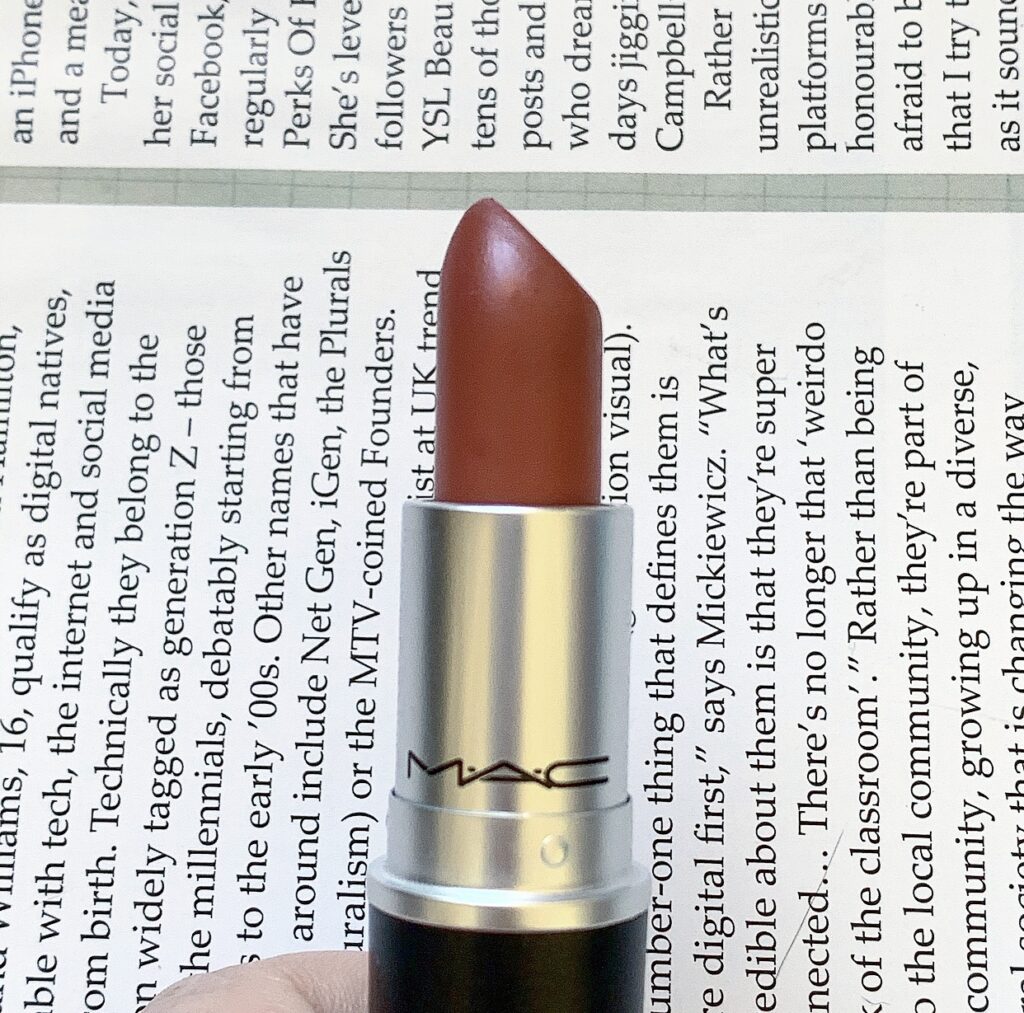 VELVET TEDDY
DESCRIBED AS – Deep Toned Beige
*Em's Note* Because I know I'm going to get asked, this is my favourite shade.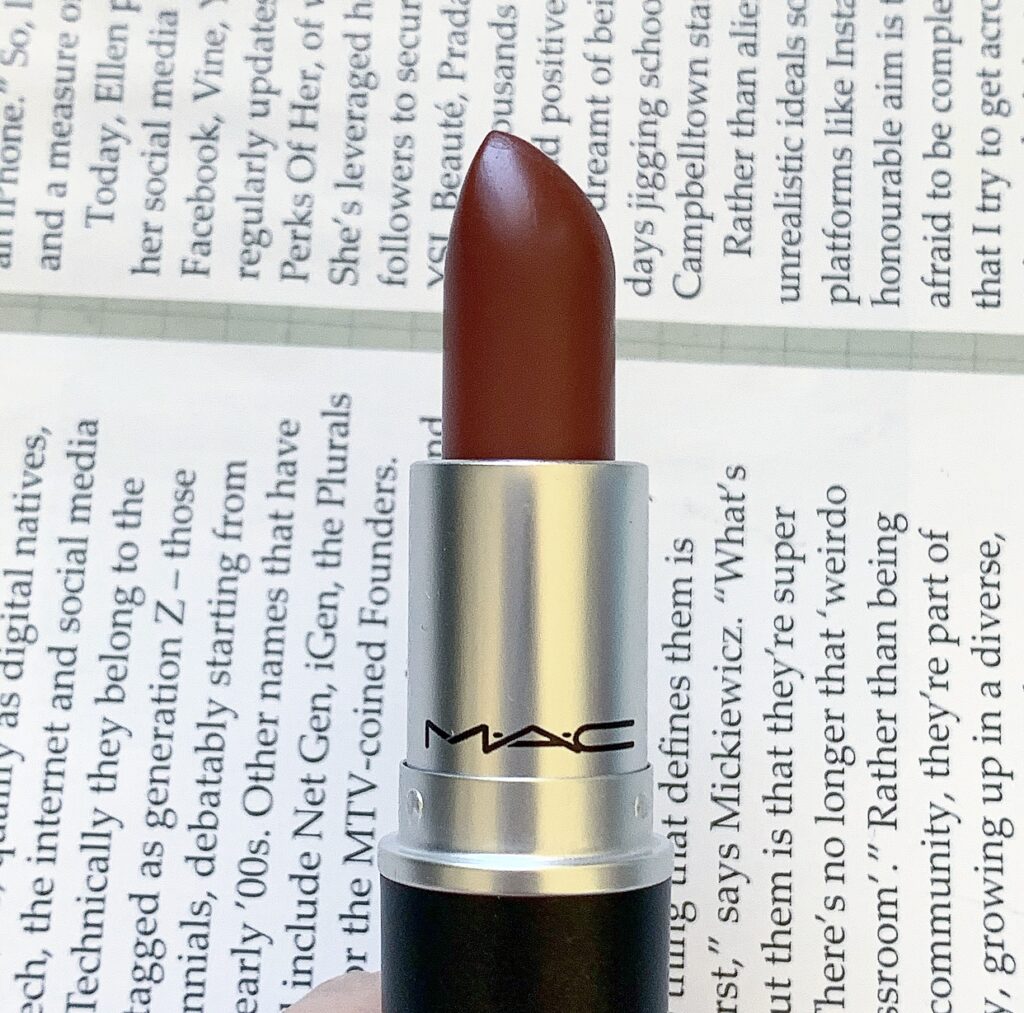 WHIRL
DESCRIBED AS – Dirty Rose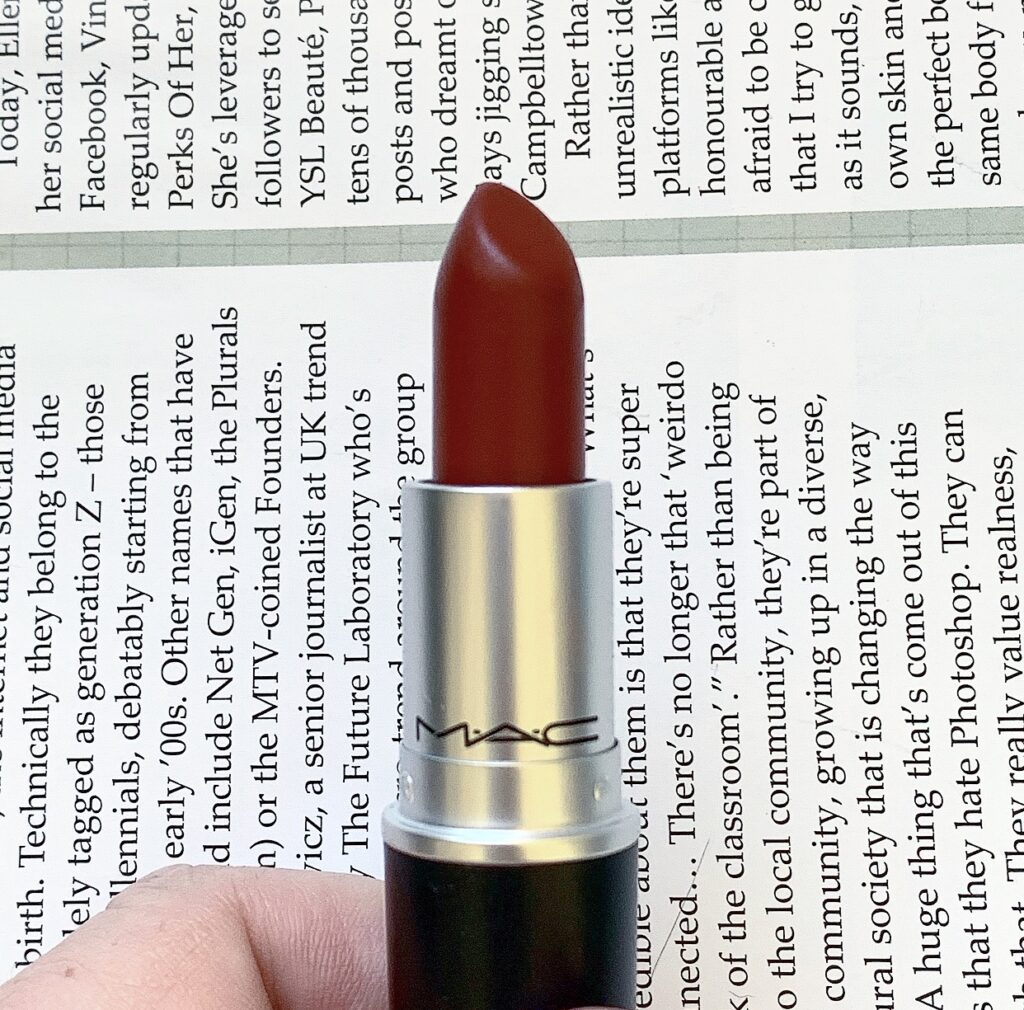 MARRAKESH
DESCRIBED AS – Intense Orange Brown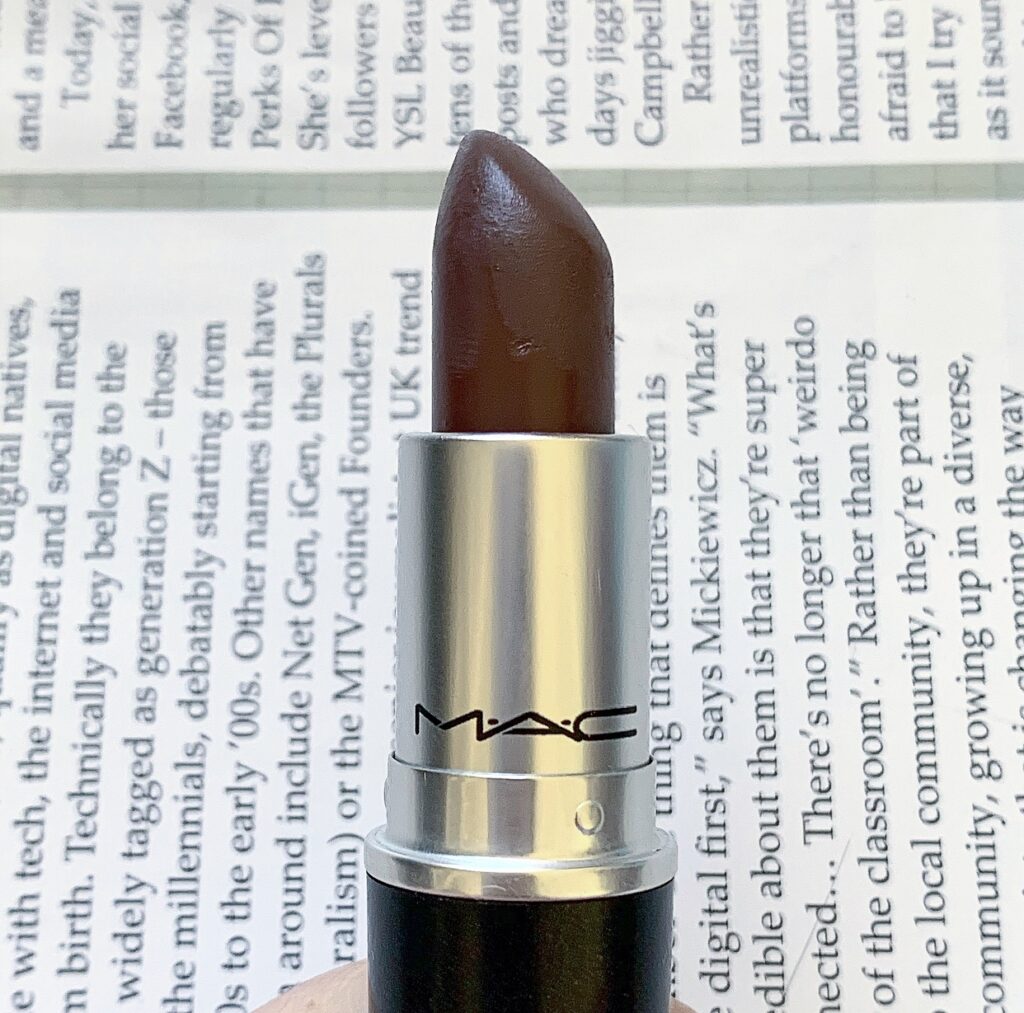 STONE*
DESCRIBED AS – Muted Greyish Taupe Brown
*Em's note* I wasn't able to find this shade on the MAC Australia website. I did however find it over at David Jones. I suspect that this shade has been discontinued as a lipstick. It can still be bought as a lip liner.
@BARBIESTYLE*
DESCRIBED AS – Bubblegum Pink
*Em's Note* This was part of the 2020 MACMaker collaboration. The collection was exclusive to the website and has since sold out.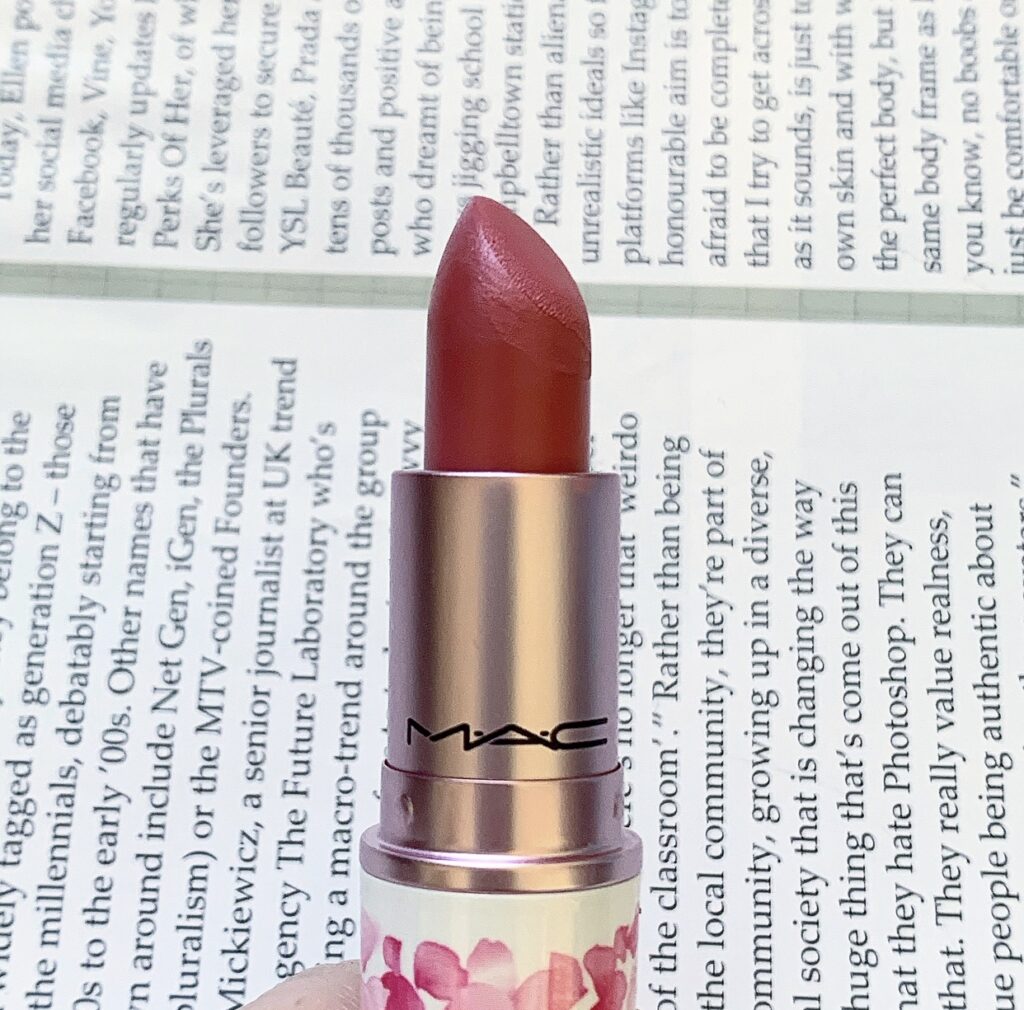 HI-FRUCTEASE*
DESCRIBED AS – Medium Coral Pink
*Em's Note* This shade was part of the 2019 Boom, Boom, Bloom collection. It has since sold out.
And finally, here they all are together!
And that is my current collection of Matte and Powder Kiss lipsticks. Stay tuned for Friday where I go through the rest of my MAC collection. What is your favourite Matte or Powder Kiss lipstick from MAC? I would love to know.
Cheers and love
Emmie xo