And we are back for round two! If you're new here (hi by the way!), this week, I went through and swatched my small, but by no means insubstantial, MAC lipstick collection. Tuesday's post was all about Matte's and Powder Kiss's. Today, I'm covering all of the other formulas in my collection.
Now, MAC is pretty renown for their wide range of formulas. And I can honestly say that I've tried most of them. The one's I'll be talking about will be the following. Amplified, Creamsheen, Love Me, Lustre and Satin (at the time of writing, I haven't tried the Frost or the Retro Matte formula's). So, if you want to see the rest of my collection, just keep reading!
PART 1 – AMPLIFIED
I adore the Amplified formula. It's full on pigment and so smooth to apply. This is the formula I recommend to everyone!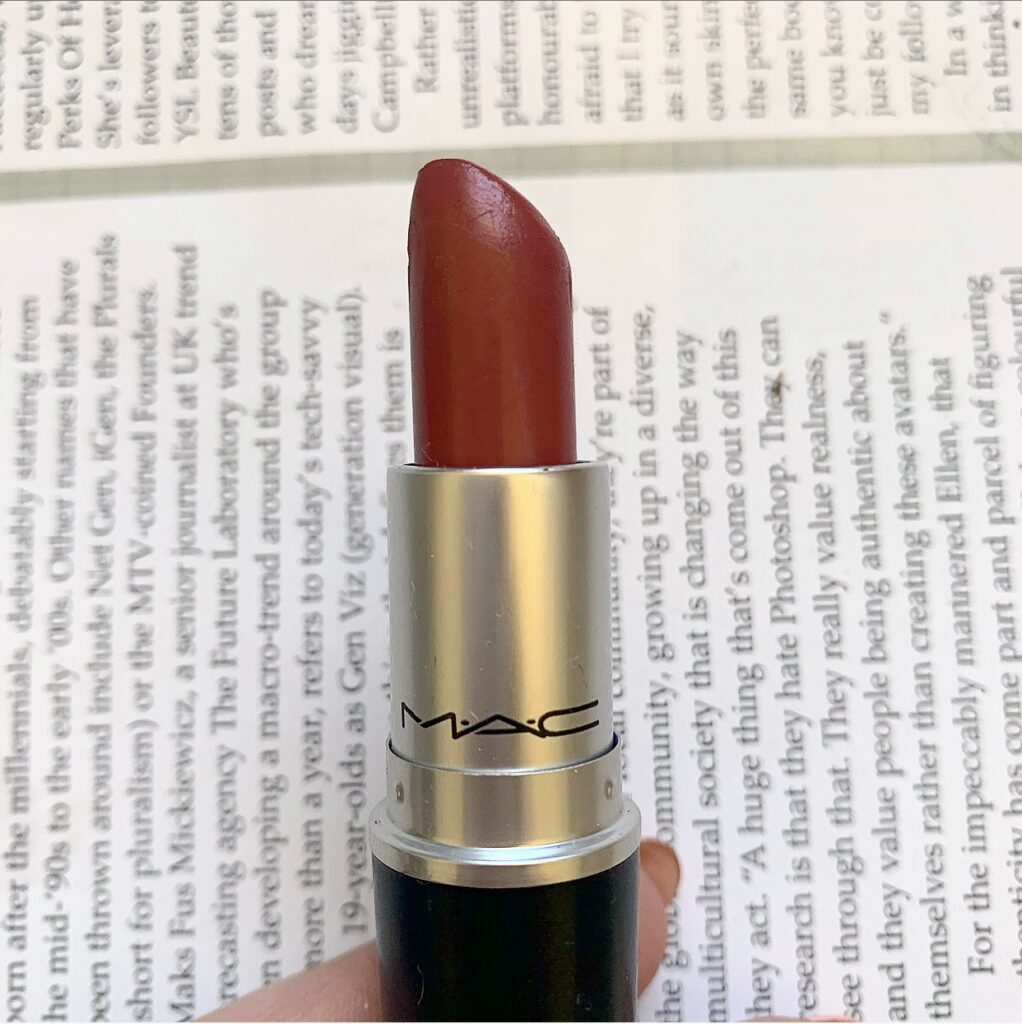 BRICK-O-LA
DESCRIBED AS – Mid Toned Berry
*Em's Note* This was actually my very first MAC lipstick. I bought it from Nordstrom online back in 2014. This was also the last photo I took so I could scrub this off of my lips. The things I do for you guys!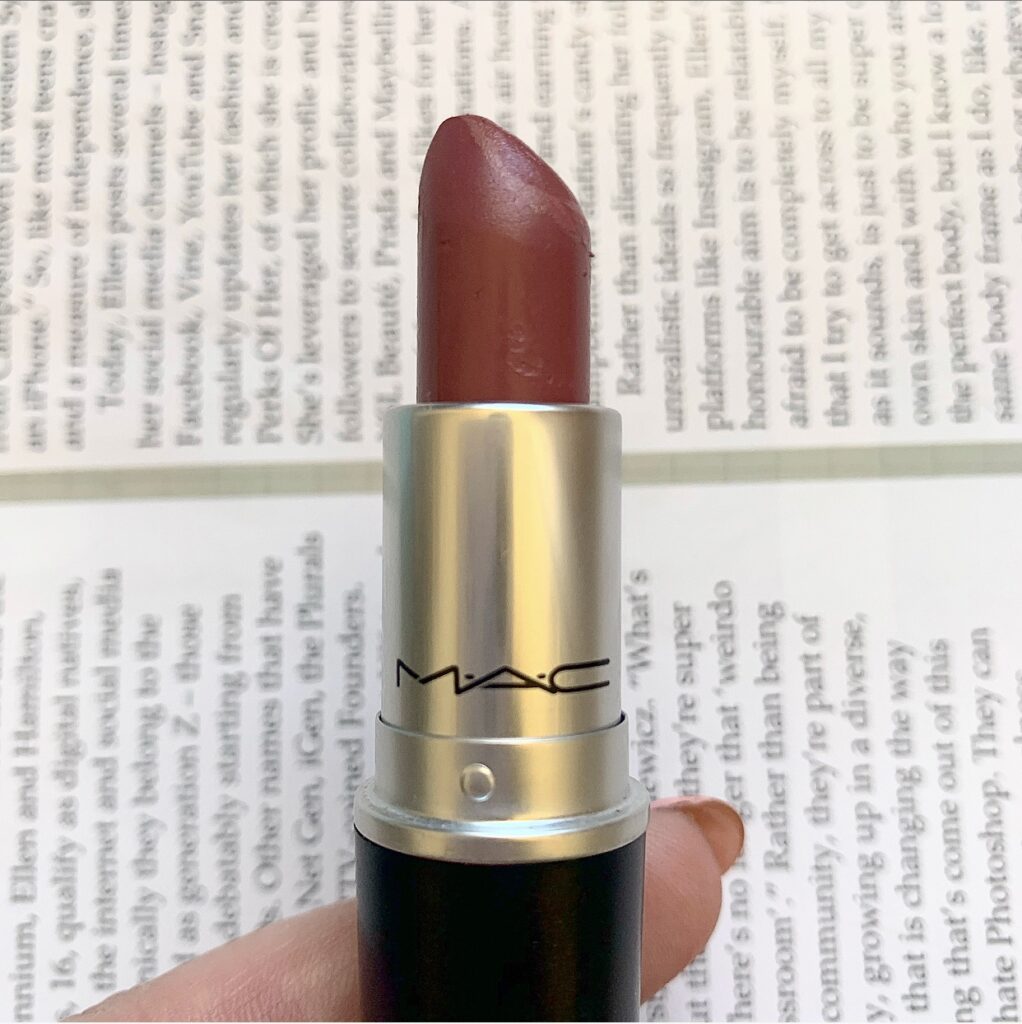 FAST PLAY
DESCRIBED AS – Neutral Pink
PART 2 – CREAMSHEEN
Not quite as pigmented as the Amplifed finish, but still good colour payoff. More of a glossy finish than a lot of MAC's other lipsticks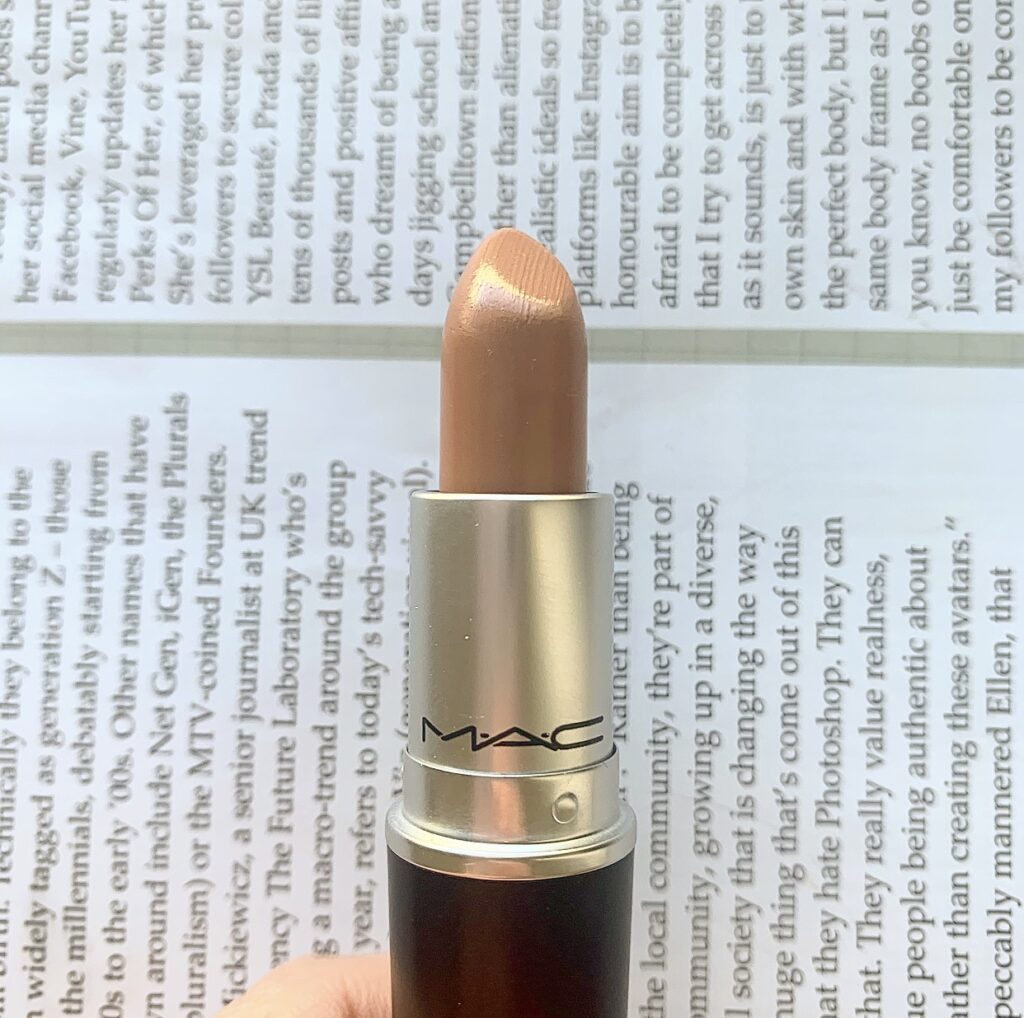 FEELING MYSELF
DESCRIBED AS – Midtone Caramel Nude With Gold Undertones
CREME IN YOUR COFFEE
DESCRIBED AS – Creamy Mid-Tone Pink Brown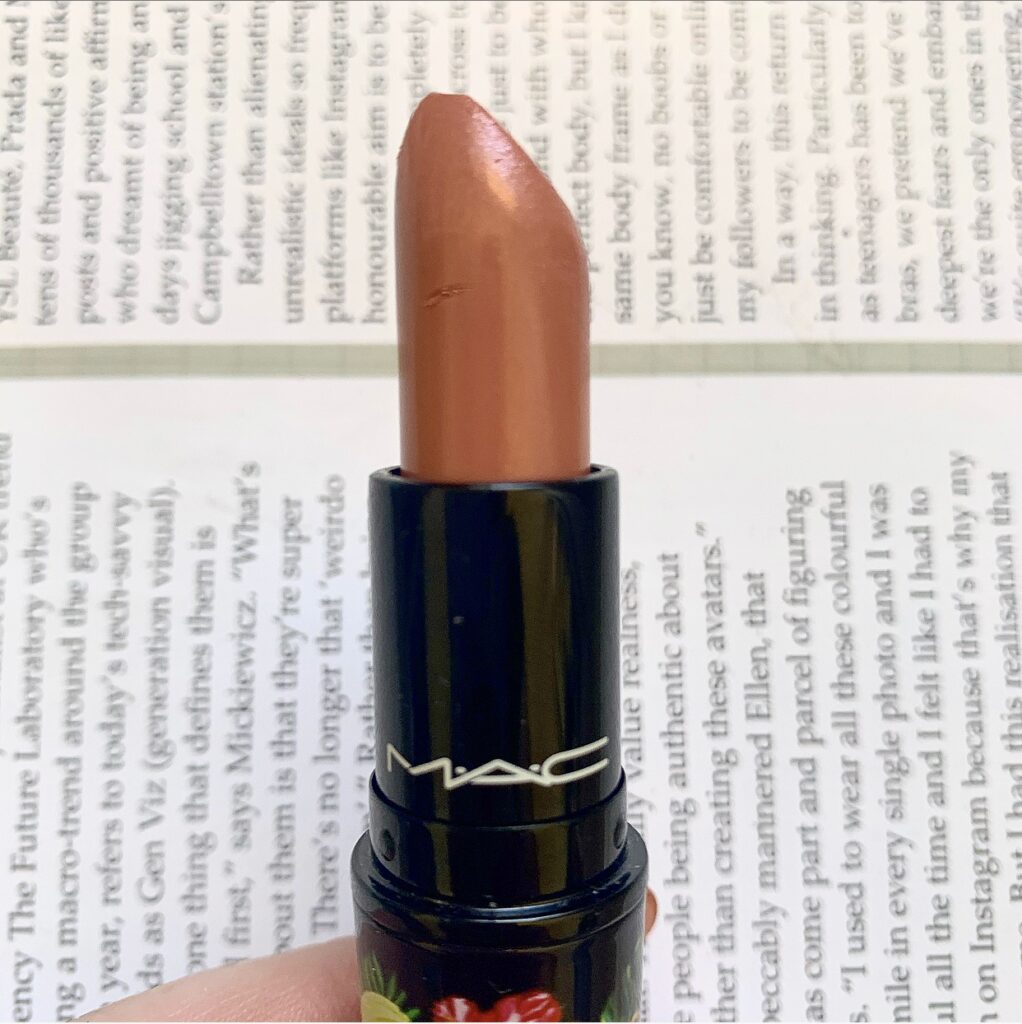 SHY GIRL
DESCRIBED AS – Light-Medium Peach
*Em's Note* This shade was part of the 2017 Summer Holiday collection. It was at one time a permanent shade, but upon doing my research, have discovered that it's been discontinued.
PART 3 – LOVE ME
On the MAC website, the Love Me formula is described as A weightless argan oil-infused lipstick that delivers an instant hit of powerful colour and all-day moisture in a luxurious satin-soft finish. I don't need to say anything else.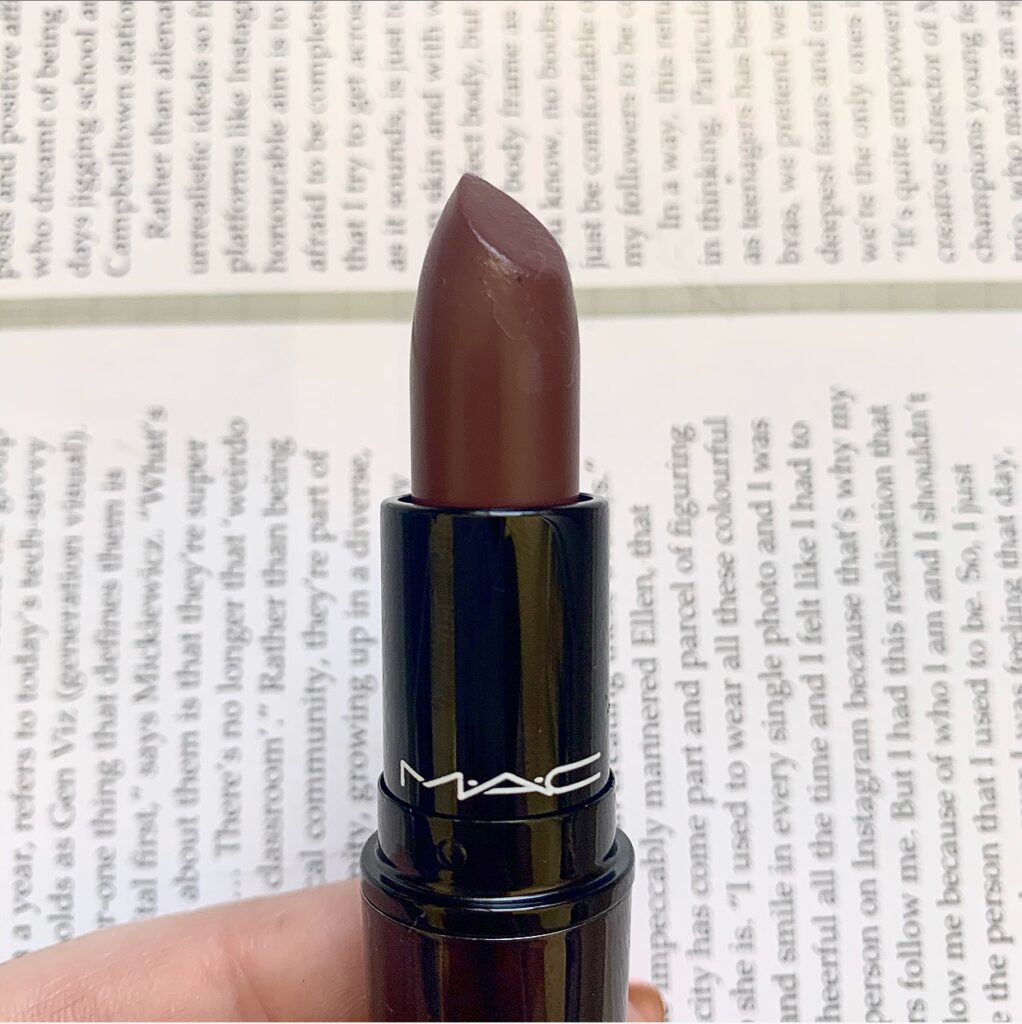 COFFEE & CIGS
DESCRIBED AS – Greyish Brown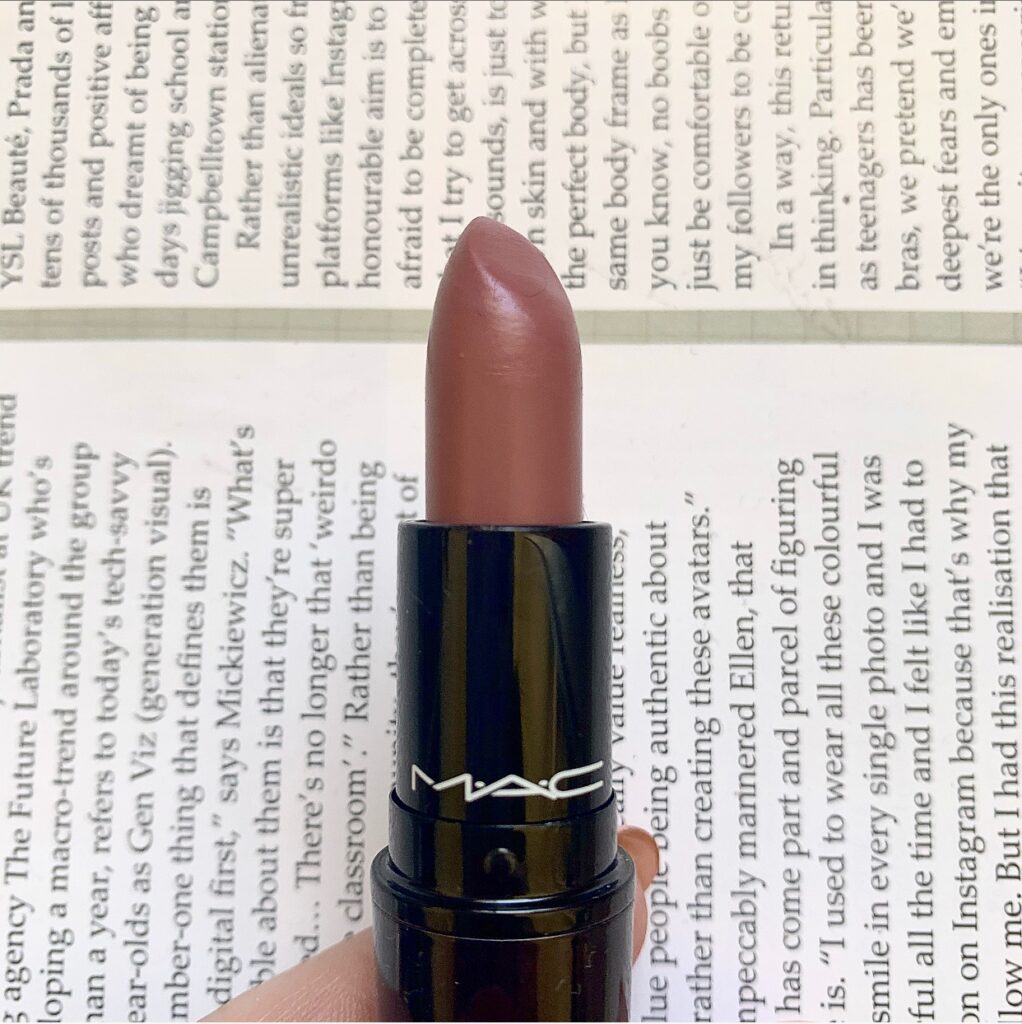 LAISSEZ-FAIRE
DESCRIBED AS – Muted Greyish Pink
*Em's Note* Velvet Teddy might be my favourite, but Laissez-Faire was the lipstick I wore on my wedding day. It'll always have a special place in my heart.
PART 4 – LUSTRE
Basically a lip gloss in lipstick form. Definitely the least pigmented out of MAC's range, but so easy to wear. Perfect for no makeup days.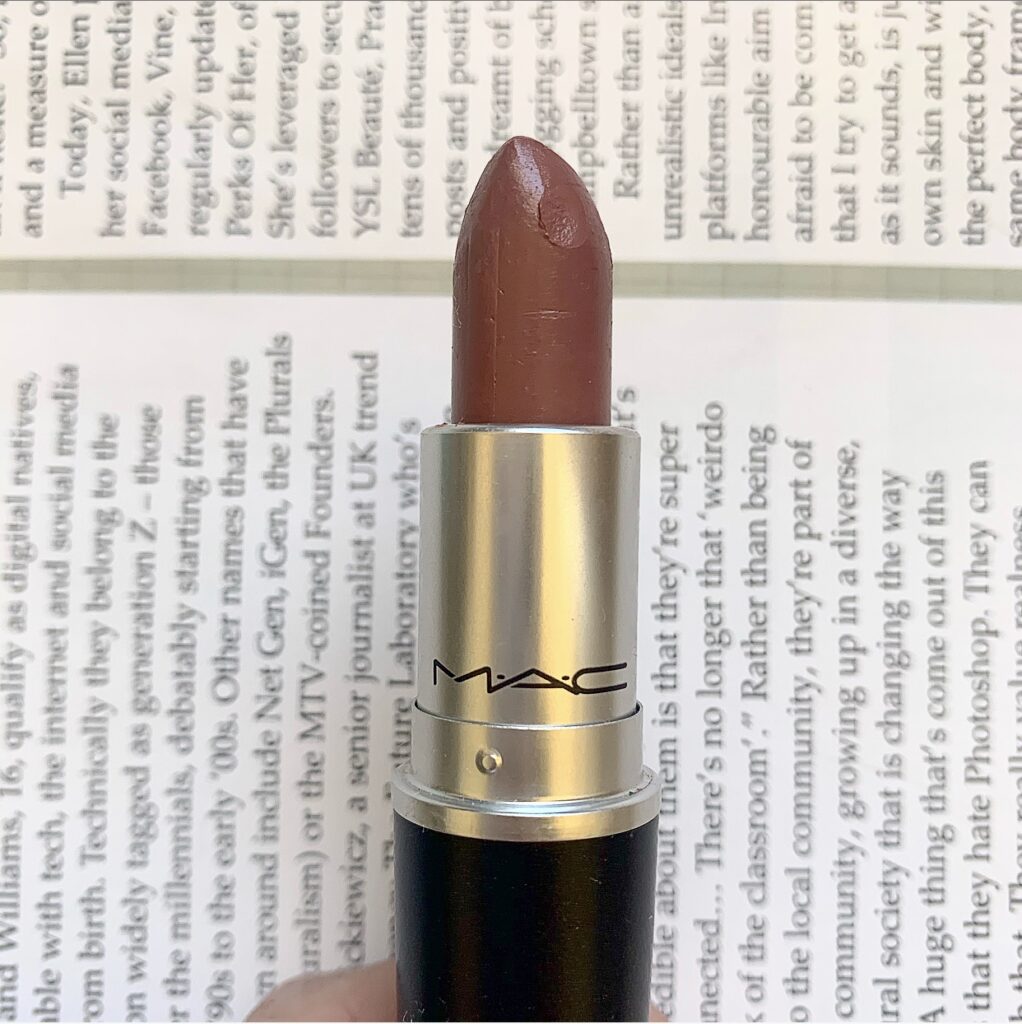 HUG ME
DESCRIBED AS – Flesh Pink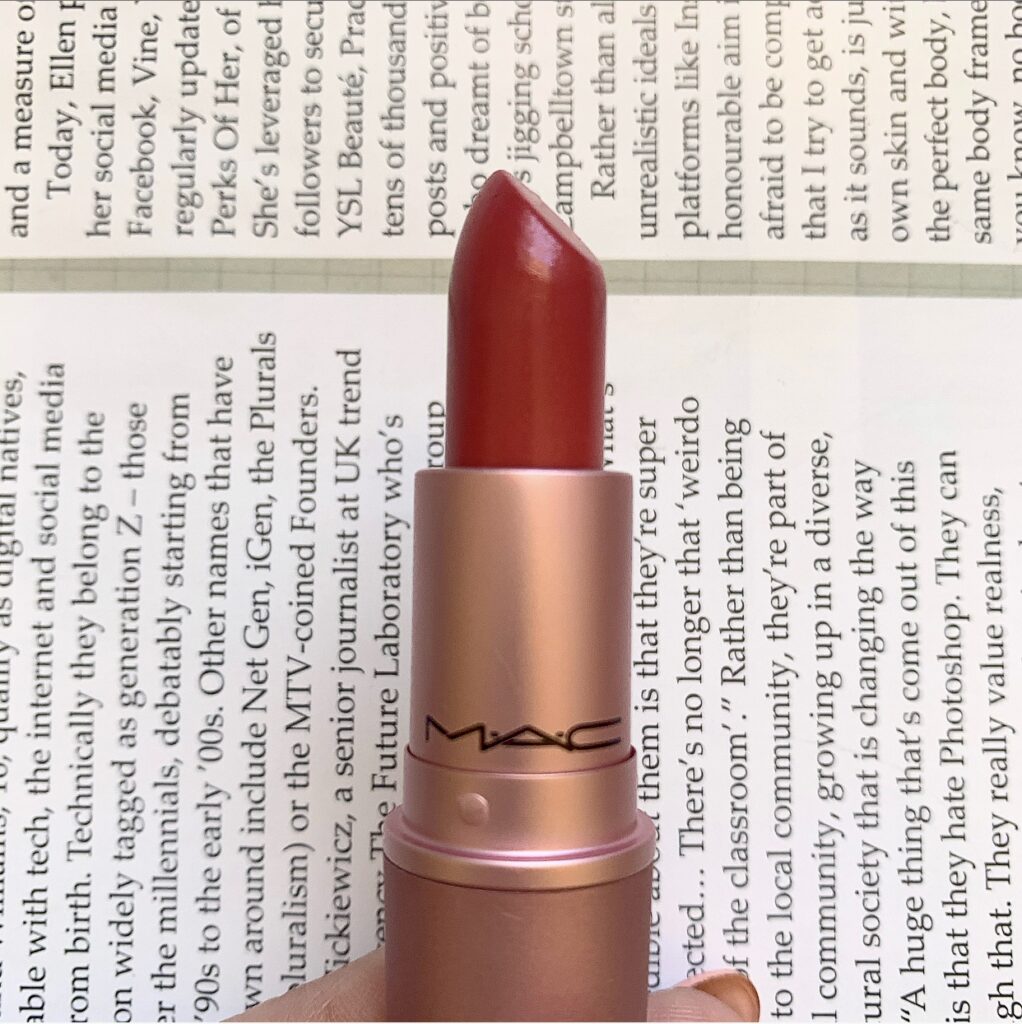 SEE SHEER
DESCRIBED AS – Grapefruit Pink
*Em's Note* This shade was from the 2020 Petal Power collection. It is however a permanent shade in the Lustre line. So, yeah, go nuts!
PART 5 – SATIN
Probably my least favourite formula, to be honest. They have great pigmentation, but I do find them to be a little stiff initially when applying them. It helps to rub them on the back of your hand first to warm them up.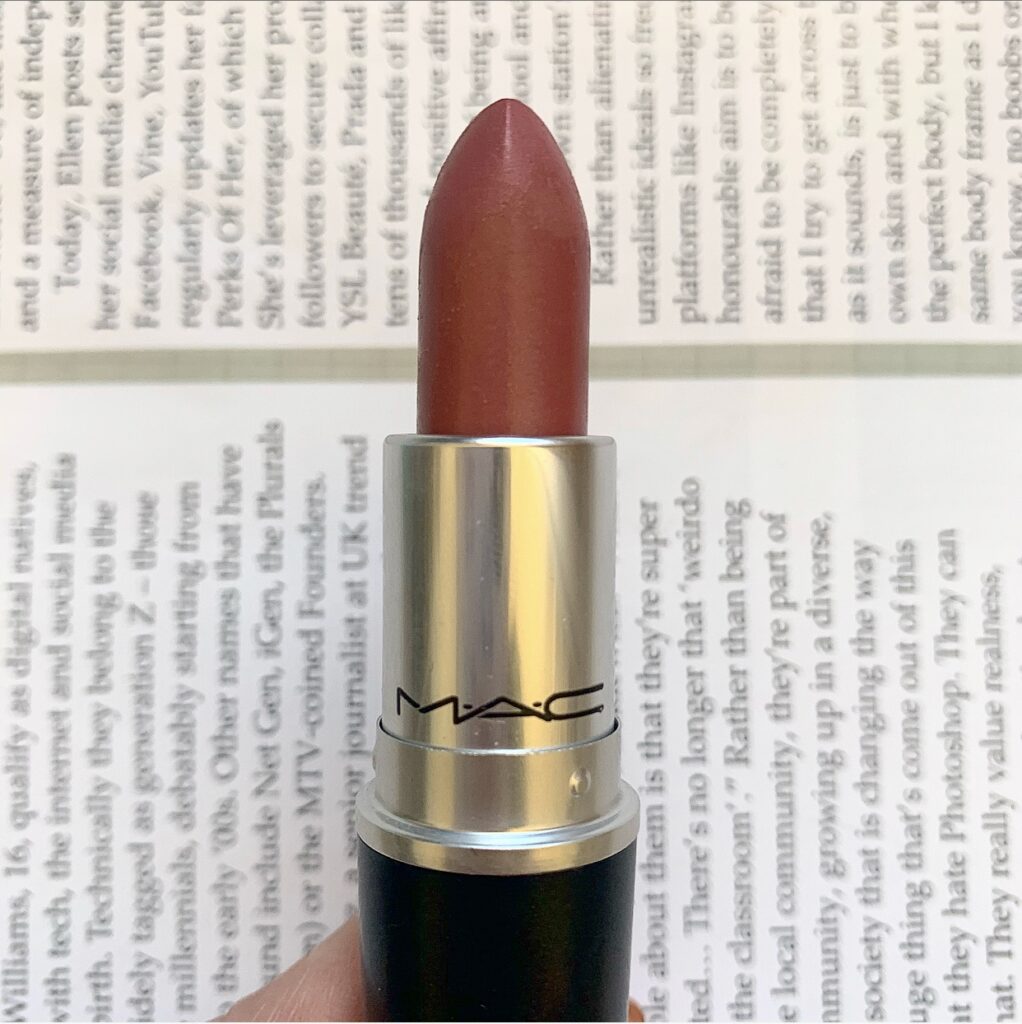 BRAVE
DESCRIBED AS – Pink Beige With White Pearl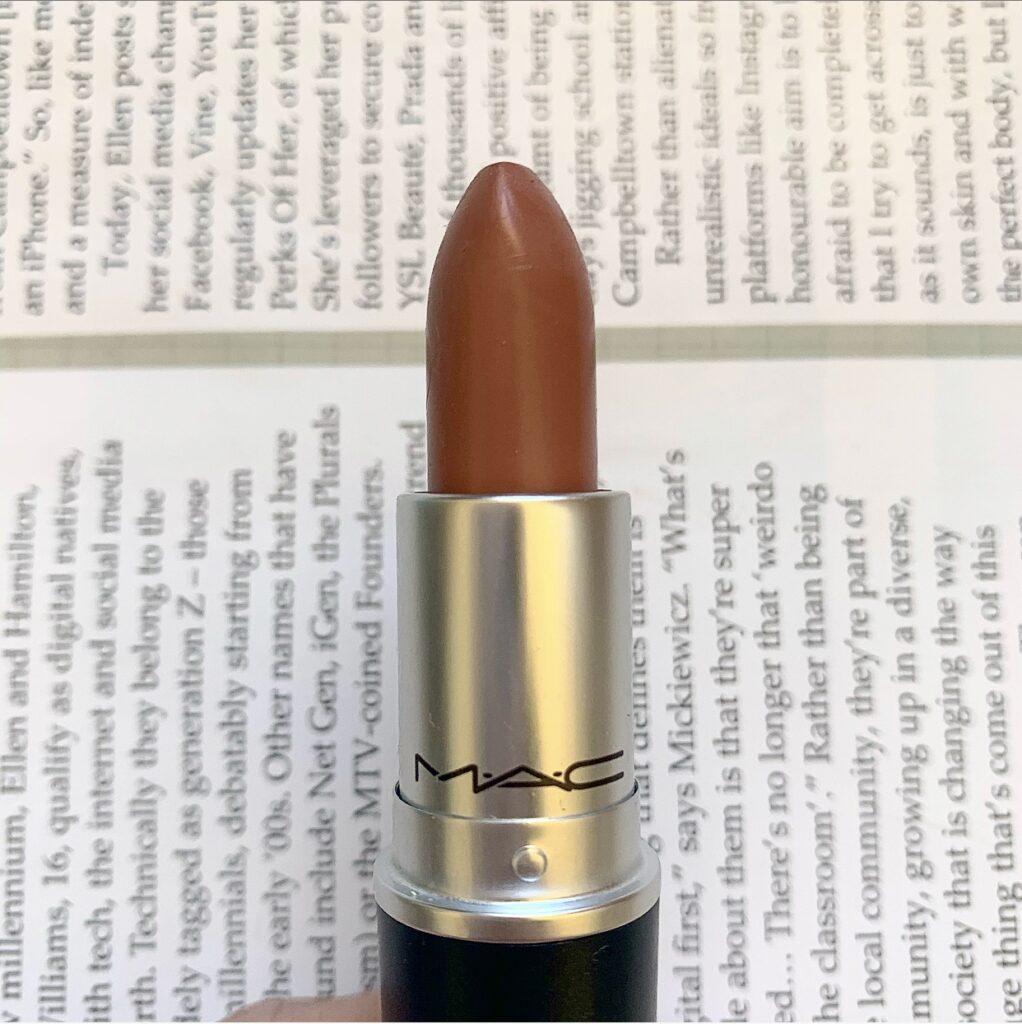 CHERISH
DESCRIBED AS – Soft Muted Peachy-Beige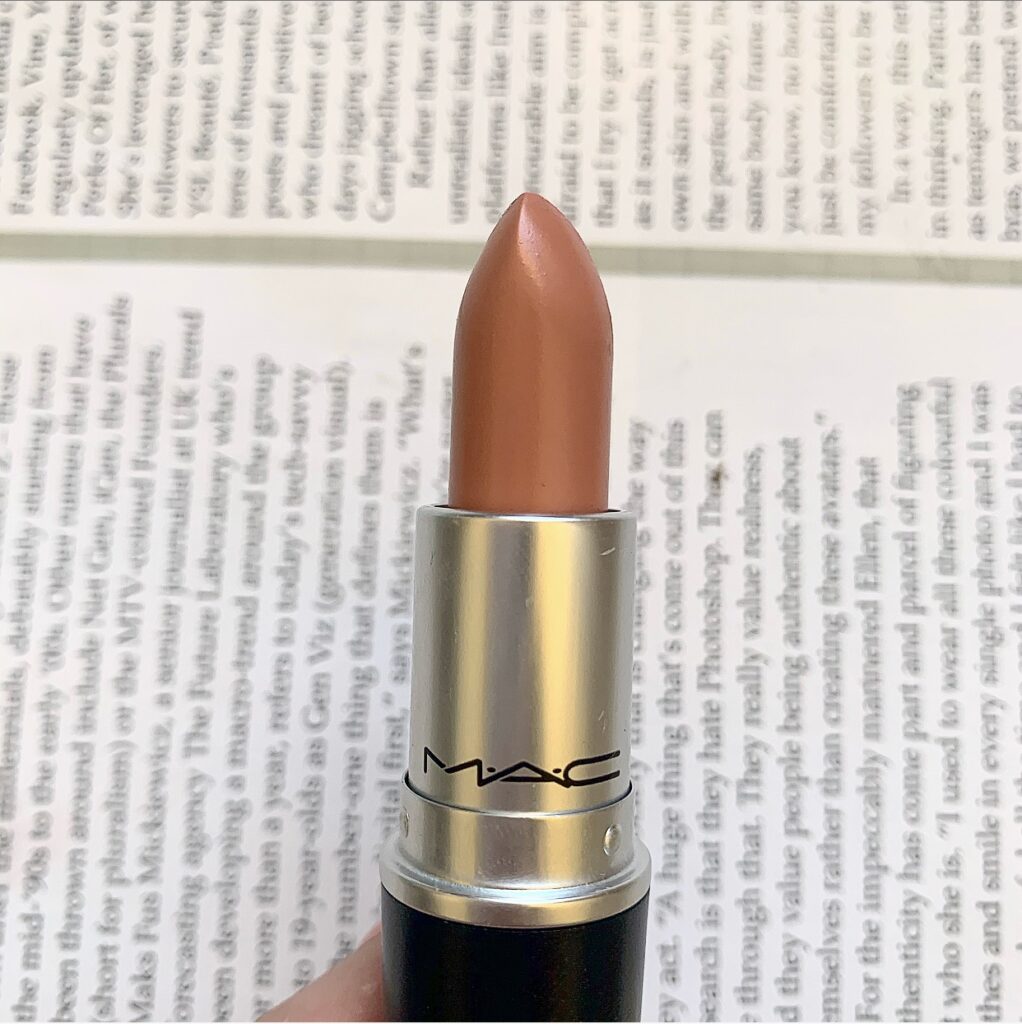 MYTH
DESCRIBED AS – Light Neutral Nude
And because I did it last time, here they all are!
And that, my friends, is my MAC collection! This was a lot of fun to do, but my lips are lowkey chapped right now. If you are interested in any of these shades, MAC is currently doing 15% storewide until midnight tonight (not sponsored, just love a deal).
Also, let me know if this is something you enjoy because I have other lipsticks in my collection that I have multiple shades of. Let me know which lipstick's you're loving in the comments below and I hope you all have a smashing weekend!
Cheers and love
Emmie xo