Around this time last year, I went through and swatched out my entire collection of MAC lipsticks (yes, my lips are still chapped to this day). With the promise that if I were to ever add to my collection, I would swatch any new shades that I got. Well, it's 2021. The pandemic is still happening. And I have five new members in my MAC collection.
This time around, I'll be going straight into which shade is which (if you want to get the round down on formulas, I have linked my previous two swatch posts here and here). I also have a shiny new formula to talk about! So, let's get into it!
PART 1 – CREAMSHEEN
MODESTY
DESCRIBED AS – Muted Neutral Pink
PART 2 – SATIN
MOCHA
DESCRIBED AS – Peachy Yellow Brown
PART 3 – POWDER KISS
SULTRINESS
DESCRIBED AS – Baby Blue Pink
TEDDY 2.0
DESCRIBED AS – Deep Tone Beige
*Em's Note* This is the sister shade to the iconic Velvet Teddy. Below is a swatch comparison of the two shades.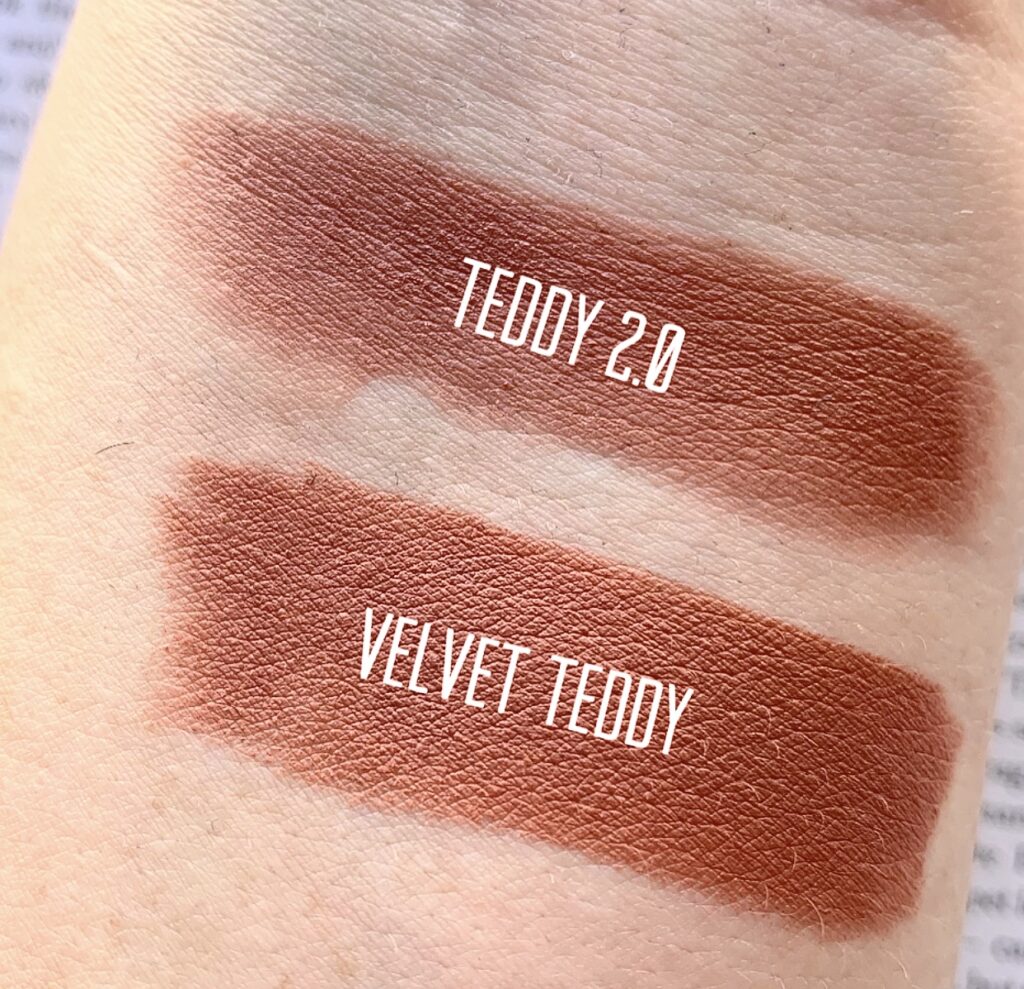 They both are matte in formula. But Velvet Teddy is the more pigmented of the two shades. Also, Teddy 2.0 is slightly more pink in tone. Whereas Velvet Teddy is more brown toned.
PART 4 – LUSTREGLASS
Back in July, MAC announced that they would be discontinuing the classic Lustre formula and replacing it with the shiny and new Lustreglass. They appear to have all of the shine and comfort of the original Lustre formula. But they have upgraded the ingredients to make them more nourishing for your lips. They have also improved the pigmentation, making them somewhere in between the OG formula and a creamsheen. I can't wait to try more!
POSH PIT
DESCRIBED AS – Warm Rose Brown Nude
*Em's Note* Like the original Lustre formula, these appear way darker in the tube as they do on the lips. So keep that in mind when choosing!
And because we love a swatch line up…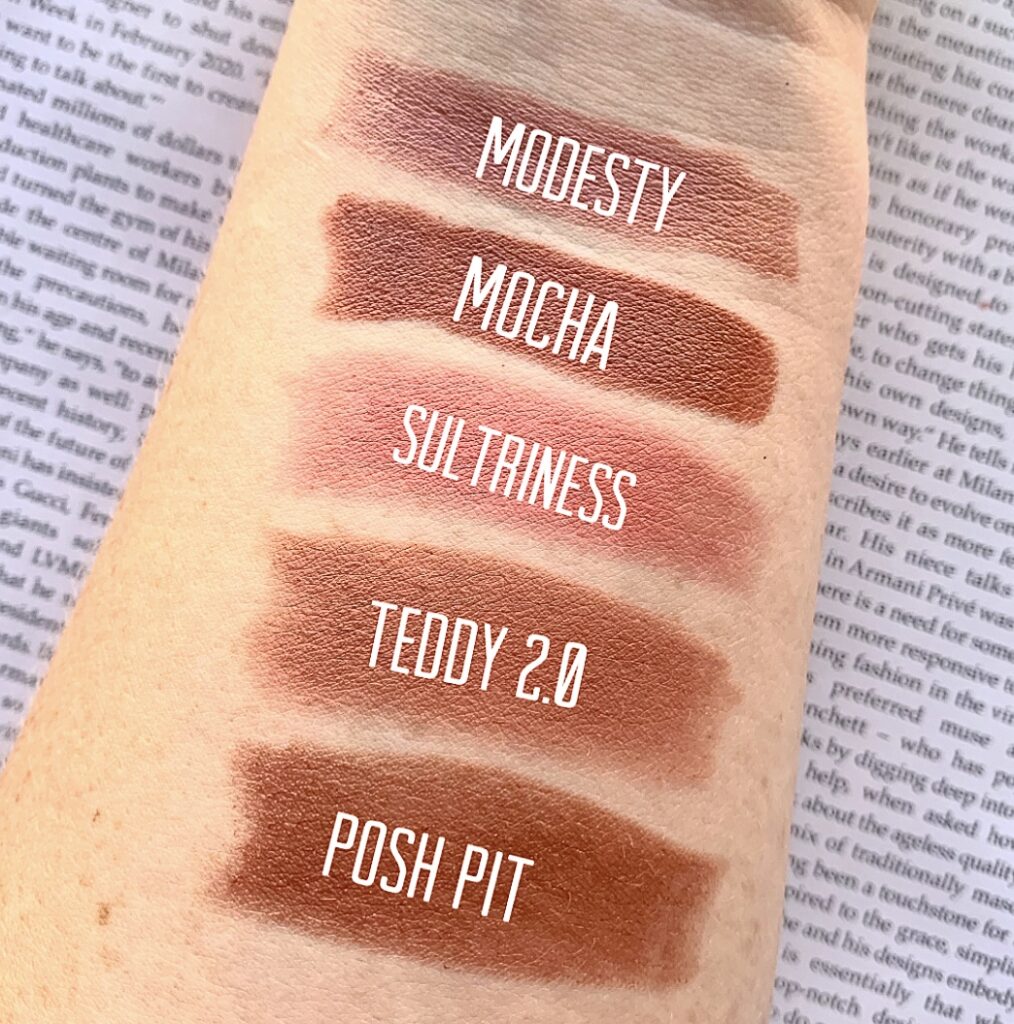 And those are my newest additions! Have any of these shades caught your eye? And did you pick up any new lipsticks during the recent Lipstick Day sale? Let me know in the comments below!
Cheers and love
Emily xo