By the time you'll be reading this, I'll be sitting in a cafe in Brisbane, living my best life. That's right! I'm on holidays once again. In my defense, I only take one vacation a year so I'm allowed to be excited!
This time around, I made the decision to keep my makeup super quick and simple. A lot of the products featured here are favourites but there are a few products that I'm in the process of testing out. So look out for those reviews in the future. Anyways, if you want to see what makeup I'm taking with me this time around, just keep reading!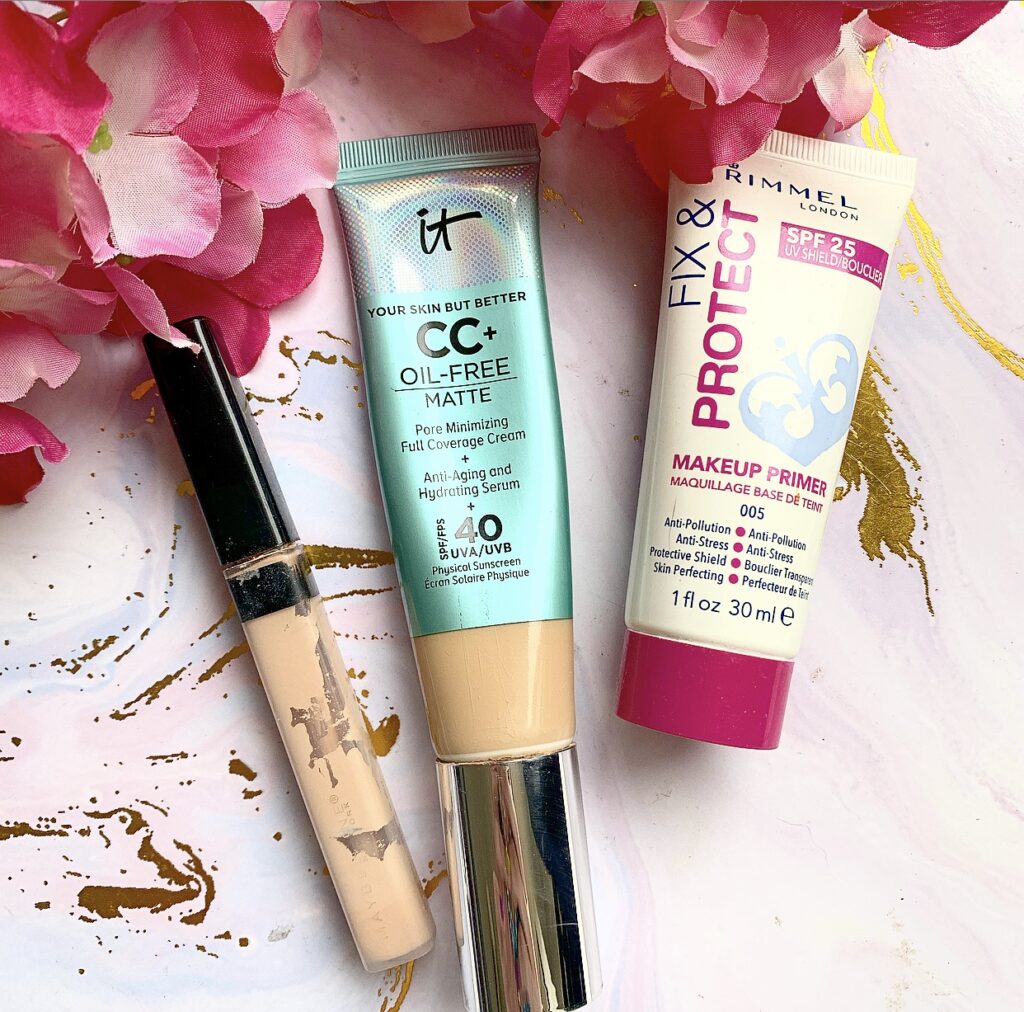 For my base products, I'll be using three products that are pretty much on their last legs. The RIMMEL FIX AND PROTECT MAKEUP PRIMER is a good, slightly hydrating primer that pairs well with most of my foundations. The IT COSMETICS CC+ OIL FREE MATTE is so easy to slap on in a hurry (not to mention the SPF bonus). And my MAYBELLINE FIT ME CONCEALER maybe has a week of use left in it. Also, it's a classic concealer that gets the job done!
Now, I haven't forgotten pressed powder. That one I'll be keeping in my carry on bag. For those who are curious, it's the COLOURPOP NO FILTER PRESSED POWDER in LIGHT. I just prefer to have that one on me personally.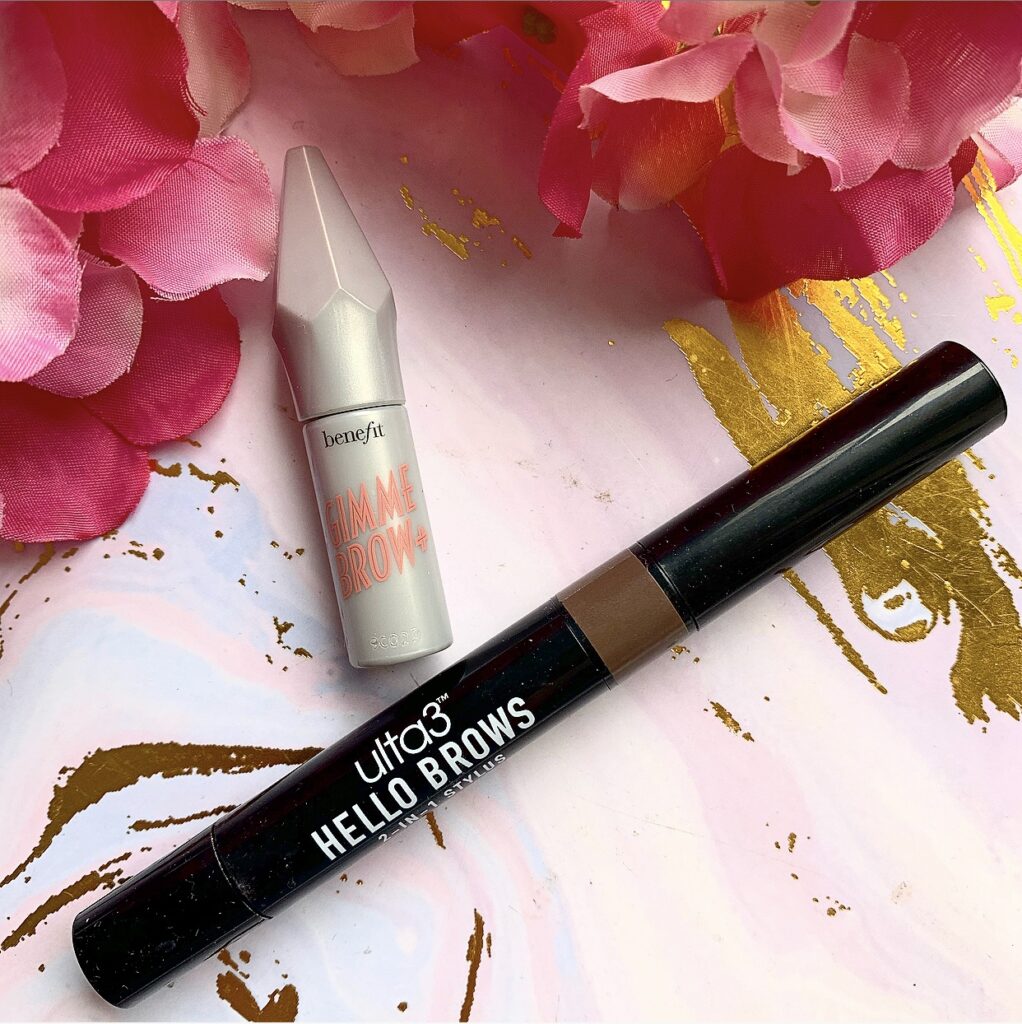 For brows, I have an oldie and a newbie. The BENEFIT GIMME BROW + was a GWP that I scored recently. It'll be perfect for my lazier makeup moments. As for the newbie, the ULTA3 HELLO BROWS 2 in 1 STYLUS is a product that I've been playing around with a lot recently and I'm still deciding whether or not I like it. It has a brow pencil on one end and a brow gel on the other. Which is pretty nifty!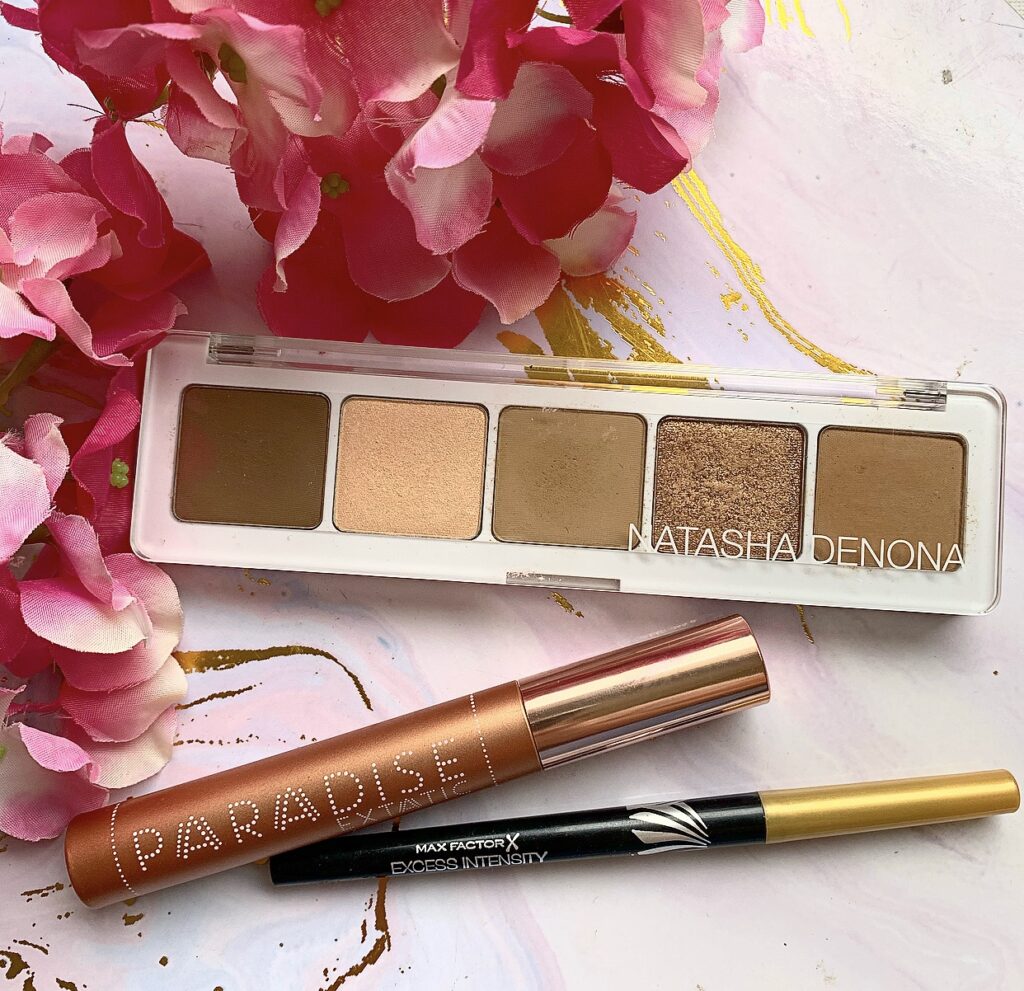 Eyes was hard! I had a butt ton of palettes that I wanted to bring. But I showed restraint and went with my NATASHA DENONA CAMEL PALETTE. Let's be honest. I wanna keep things simple and they don't get much more simple than that! My mascara is my beloved L'OREAL PARADISE EXTATIC which is almost done as well. And I grabbed my MAX FACTOR EXCESS INTENSITY EYELINER in GOLD for good measure.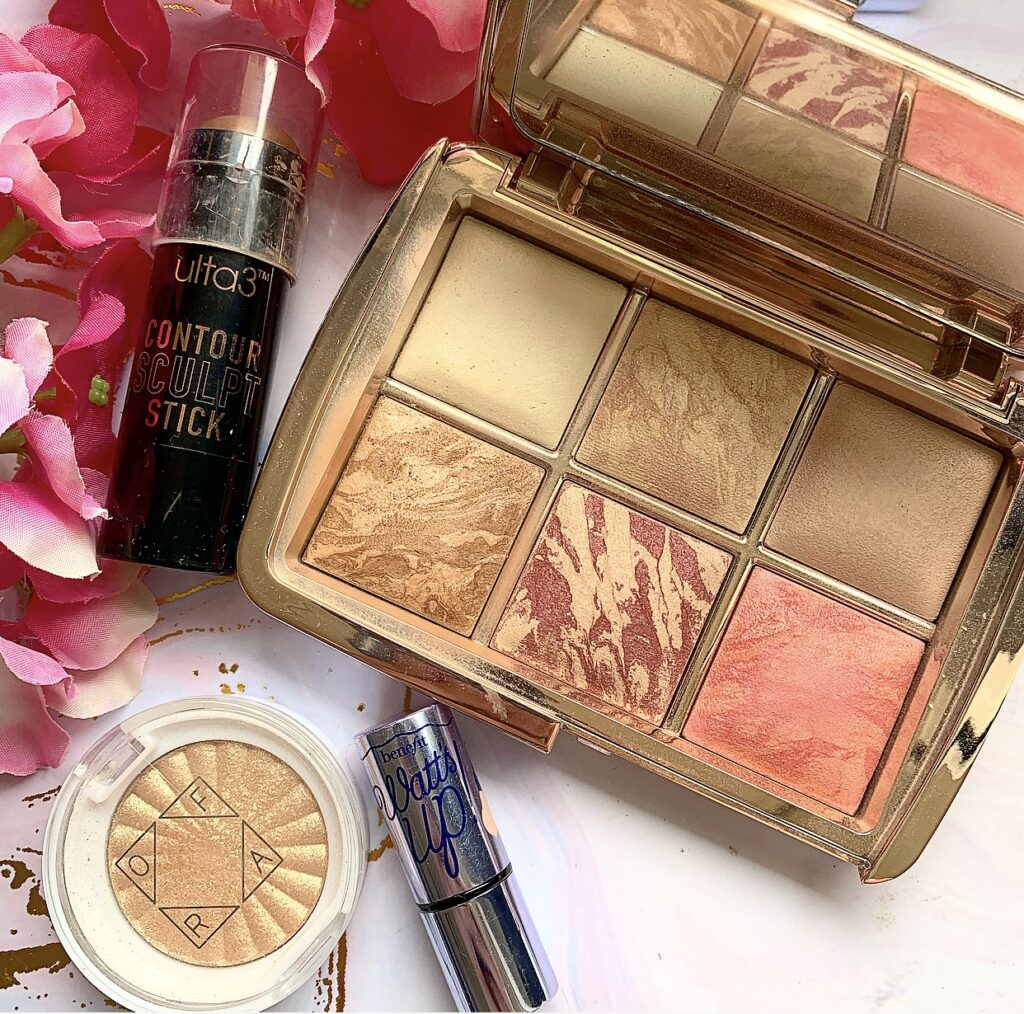 Cheeks I may have gone a little overboard with. But these are all favorites that I know work. I have a few cream products in the form of the ULTA3 CONTOUR SCULPT STICK and the BENEFIT WATT'S UP CREAM HIGHLIGHTER. Both of these I've been loving right now. I also have my trusty HOURGLASS AMBIENT EDIT VOL. 3. Which pretty much covers all my bases as far as cheeks go. And because I'm extra, I also chucked in my mini OFRA COSMETICS HIGHLIGHTER in RODEO DRIVE.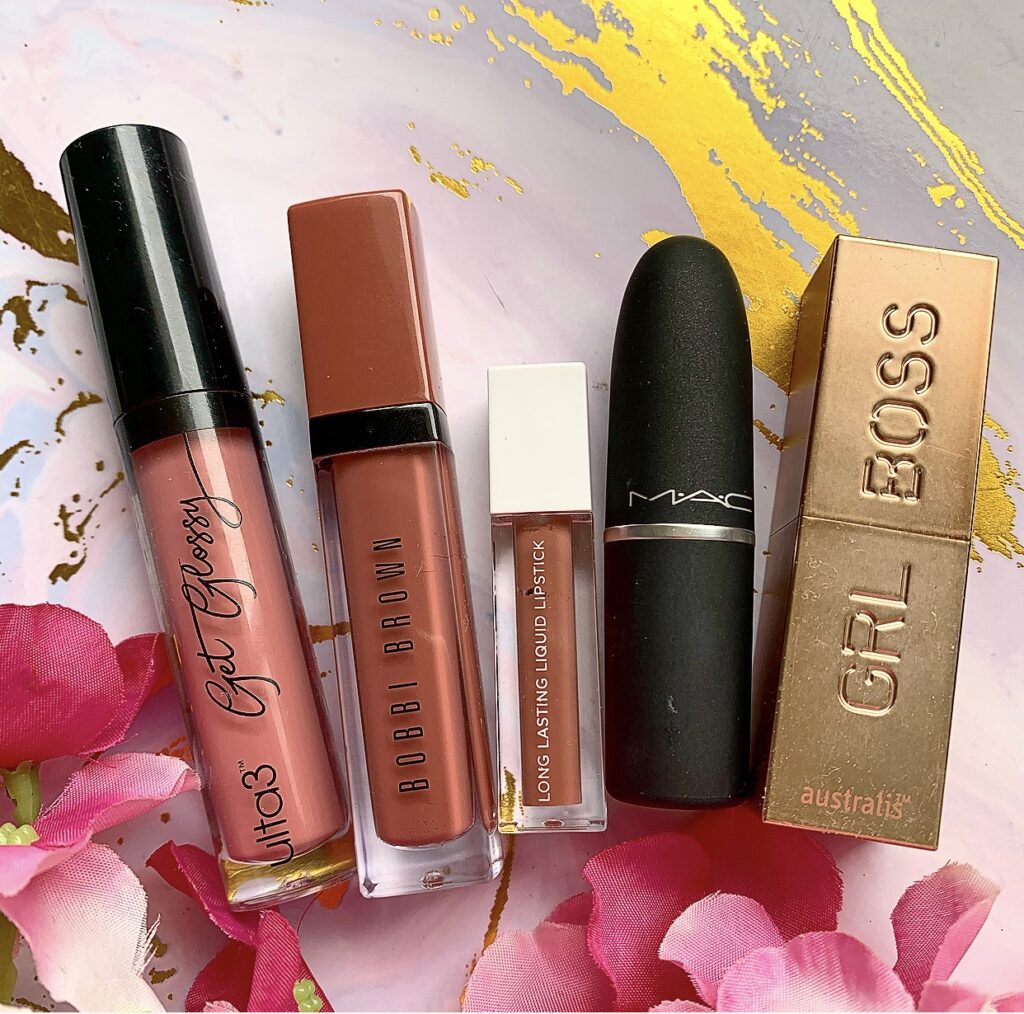 Finally, Lips! This was the hardest of all. I had up to 10 lipsticks initially. But I managed to narrow it down to five. For a gloss, I have the ULTA3 GET GLOSSY LIP GLOSS in ROSE ALL DAY. I chose two liquid lipsticks. the BOBBI BROWN CRUSHED LIQUID LIP in JUICY DATE and the OFRA COSMETICS LONG WEAR LIQUID LIPSTICK in SANIBEL. And for regular lipsticks, I went with my two current favourites. The MAC POWDER KISS LIPSTICK in MULL IT OVER and the AUSTRALIS GRL BOSS MATTE LIPSTICK in DESIGNER. I also have a few lip balms and the likes, but they live in my purse, so I won't count them here.
And that's everything! I know it seems like a lot, but this is restrained for me! What are you vacation makeup must haves?
Cheers and love
Emmie xo