Guys! I only have one week to go until I depart on my long awaited holiday. Can you tell I'm excited? This is the stage where I begin to finalise what I want to take with me. And after many weeks of filtering through my collection, I have finally settled on what makeup is coming with me!
Now, unsurprisingly, these are all products that I know, love and can create easy looks with. I don't wear a full face on the daily so I do take advantage of the times where I can. So, I guess the only thing left to do is dive right on in!

FACE
Starting with my primer, I'm always going to go for a pore filling one. And my favourite is still the FACE BY R Pore Perfecting Face Primer. For foundation, The RIMMEL Lasting Finish Breathable Foundation was always going to be my first choice because it's so easy to apply in a hurry. My current concealer and setting powder duo is also here. The TOO FACED Born This Way Concealer and the COLOURPOP No Filter Setting Powder. And to set the whole face, I have my trusty RIMMEL Stay Matte Translucent Powder.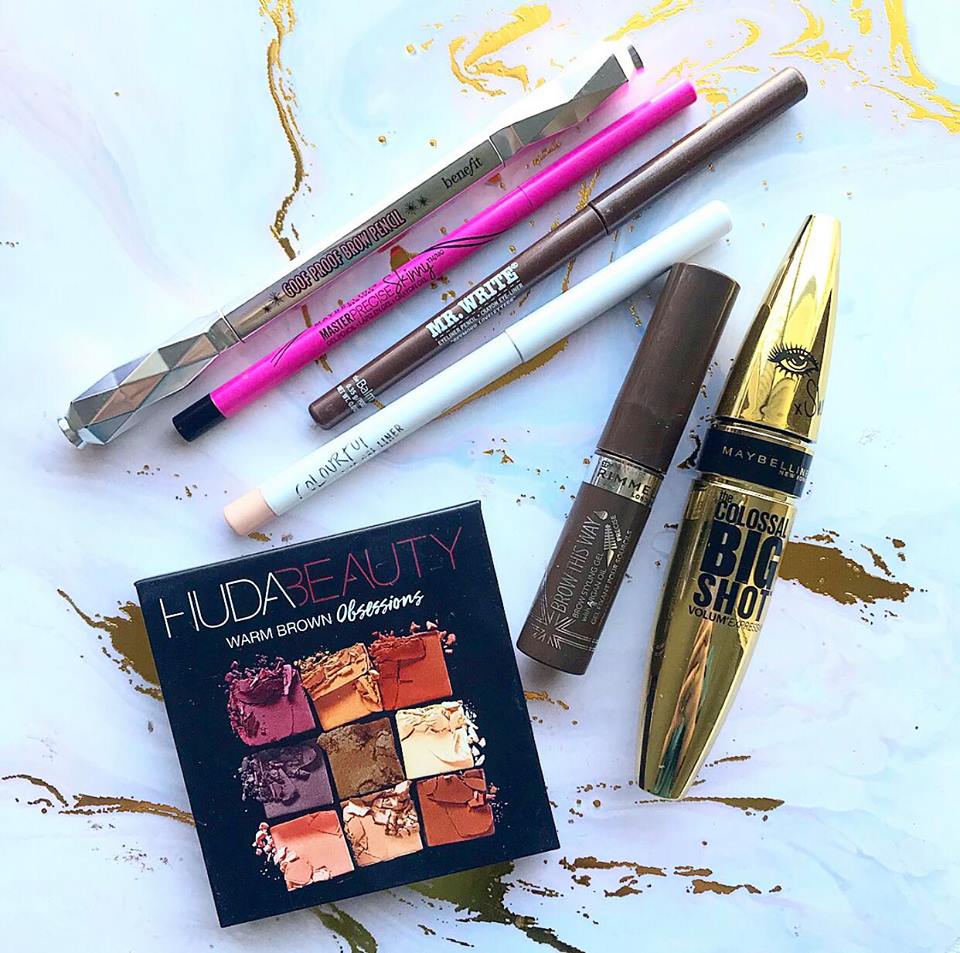 EYES & BROWS
I'm getting my brows done the day before I leave so I'm thankfully able to keep my brow products to a minimum. In this case, the BENEFIT Goof Proof Brow Pencil and the RIMMEL Brows This Way Brow Gel are the only two products I'm taking with me.  My palette of choice was tough, but I ended up choosing the HUDA BEAUTY Warm Brown Obsessions Palette. It's full of shades that are gorgeous and versatile. My mascara is of course the MAYBELLINE Colossal Big Shot, and I'm taking three eyeliners. The MAYBELLINE Master Precise Skinny Liner for my tightline, COLOURPOP Gel Liner in Honeydude for something netural and THE BALM Mr Write Eye Liner in Brown for more smokey looks.
CHEEKS
Thankfully, these were the easiest products for me to choose. Because all of the products I chose are already travel size! For bronzer, The TOO FACED Chocolate Soleil Bronzer. My Blush is the TARTE Amazonian Clay Blush in Paaarty and the highlight is the FENTY BEAUTY Killawatt Highlighter in Hu$tla Baby.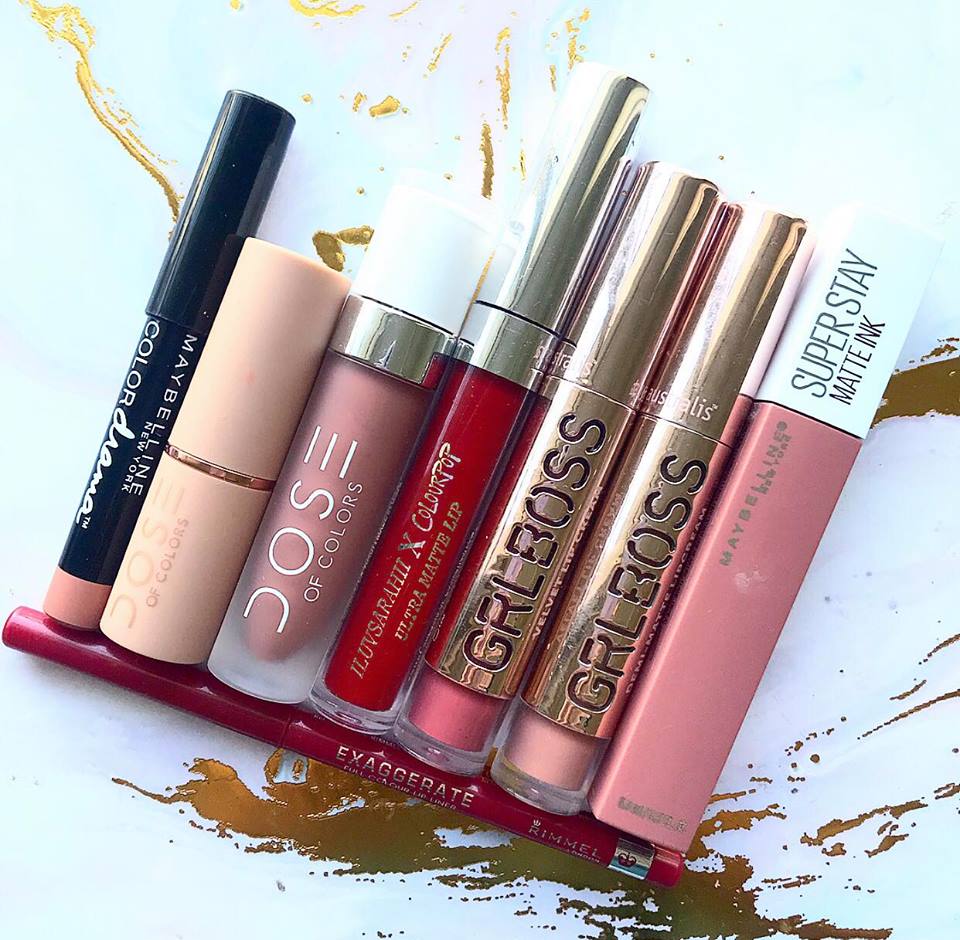 LIPS
Narrowing this down was hard. Because I had to resist the temptation to take all of my lipsticks with me. But I settled for my absolute favourites. I always take a red lipstick with me on a holiday and this time it's the COLOURPOP Ultra Matte in Arriba! I also threw in my RIMMEL Exaggerate Lip Liner in Red Diva for good measure. The rest of the lipsticks here are all nudes (what a shock). I have two liquid lips, the MAYBELLINE SUPER STAY MATTE INK in Seductress and DOSE OF COLORS LIQUID LIPSTICK in Truffle. Two regular lipsticks, DOSE OF COLORS LIPSTICK in Aftermath and the MAYBELLINE Color Drama Lipstick in Nude Perfection. Finally, I have two of the AUSTRALIS Grl Boss Lip Cream's in Fearless and Success to round me out.
And that's all of the makeup that's in my beauty bag. There are a few more products that I'll be taking with me but I'll be talking about them on Friday. Until then, I hope you enjoyed this post. What are you holiday makeup must haves? Let me know in the comments section.
Cheers and love
Emmie xo